For your upcoming holiday, are you looking for budgeted solo travel destinations? This article can assist you in finding the best affordable solo travel destinations in India if you are confused about where to go.
Travel is a form of therapy, a remedy for the many difficulties and drawbacks of life. We all desire the freedom to simply be outside and see things as they are.
Although travelling alone can be frightening, it can also be the most liberating and transformative experience of your life.
India is a country that invites travellers to discover all of its wonders. You simply need to go and find out. And believe us when we say that you'll never know if you never go!
---
Is solo travel good for introverts?
Solo travel might be the ideal activity for introverts if done correctly. You won't become socially exhausted thanks to the remoteness, and you may relax in your own company. The necessity to sometimes interact with others guarantees that you leave your comfort zone of being reserved and offers you the opportunity to meet new people.
---
Here Are The List 11 Best Affordable solo travel destinations In India
After doing a lot of research and considering the tripper's reviews we have shortlisted some of the India's best affordable solo travel destinations.
Manali
Srinagar – Leh
Rishikesh
Tawang
Udaipur
Khajuraho
Goa
Mumbai
Shimla
Alleppey
Kutch
1. Manali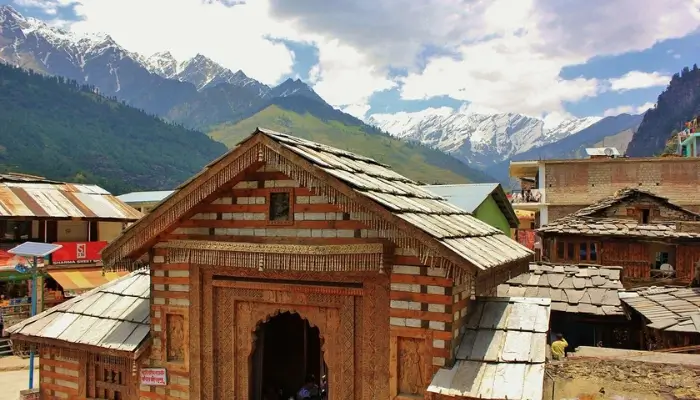 You opt to travel alone and abandon your familiar surroundings. You keep looking behind yourself because you are so terrified.
Although you detest this sensation of dread, you eventually arrive at Manali. Manali also calms you like a mother's embrace. Your confidence in the goodness of the world is restored.
In the tranquil valleys of Rohtang and Solang, you are at ease as you see people going about their daily lives.
This is what you get from this cute little town. It encourages you to put your faith in nature and the forces that govern it.
While taking in the most stunning sunset of your life, the clear skies and fresh air feel fantastic on your skin. Not to mention the thrilling adventure sports. the community has to offer.
This town is a sanctuary for explorers, offering everything from mountain biking and trekking to paragliding and skiing.
Take a relaxing vacation to Manali to refresh your thoughts and return completely transformed.
---
2. Srinagar – Leh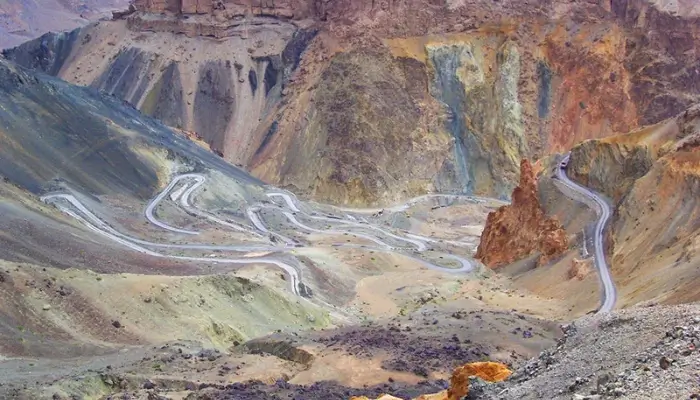 Do you follow different paths? Would you rather travel by highway than by destination? If so, you are about to take the trip of a lifetime. This journey takes you from Srinagar to some of the most popular tourist locations in India.
From the chilly desert of Ladakh to the verdant valleys of Kashmir, the journey passes through some of the most picturesque vistas. One of the top vacation spots in India for lone travellers is this excursion.
The routes lead to the stunning Dal Lake, the ancient town of Kargil, the highest motorable pass in the world, the Khardungla Pass, and the Grass Valley, the coldest inhabited region on earth.
You may travel the routes from Srinagar to Leh with just a backpack, a bike, and a camera on a fascinating road trip.
Also Read: Summer Or Winter- Which Is The Best Time To Visit Ladakh?
---
3. Rishikesh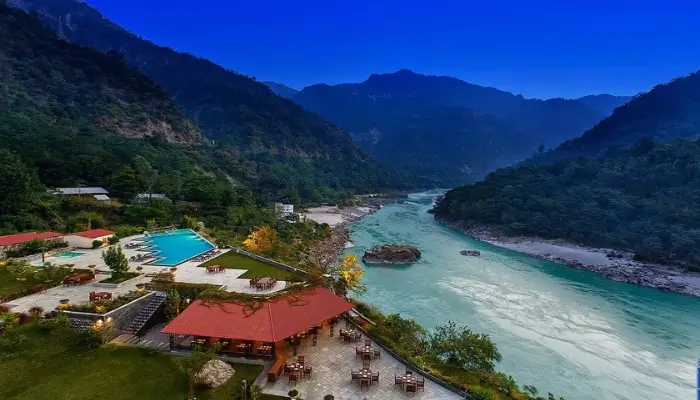 One of the most well-known tourist attractions in India is Rishikesh, known as the "Yoga Capital of the World" after the Beatles visit the Maharishi Mahesh Yogi Ashram.
It is the ideal escape for lone travelers who were made for extreme sports like rock climbing, river rafting, cliff jumping, and bungee jumping. Rishikesh is renowned for its yoga significance and spirituality.
By the Ganges River and the Himalayas, one can let go of their cares and fears. The town's diversity—from spirituality to adventure, from the bliss of nature to the busy streets of the town—is what makes it the top pick for single travelers.
---
4. Tawang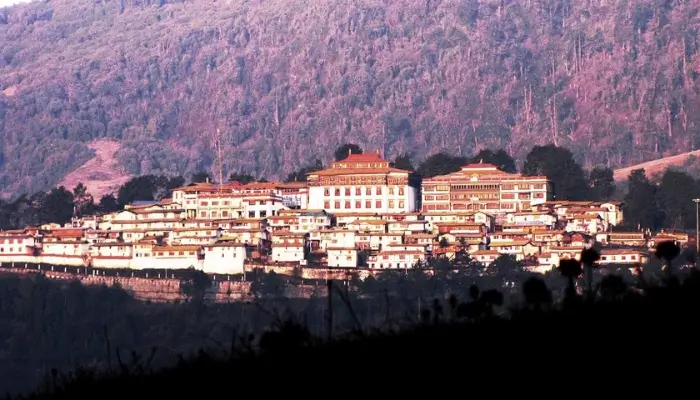 Imagine waking up in an ancient hill village tucked away among the Himalayan range's hills. When you awaken, the sun is beaming on a long stretch of white mountains that you can see from your window.
When you look up at the bright skies, it's as if they are telling you to go wild and take in the entire universe. In the state of Arunachal Pradesh, there lies a lovely hill town called Tawang.
It is home to the largest Buddhist monastery in India, which draws a lot of backpackers and lone travelers interested in learning more about the town's unique Indo-Tibetan culture.
The city has an unspoiled natural beauty that is free of harmful carbon footprints. Along with having a rich cultural and historical heritage, the area also has tranquil natural features like clear skies, beautiful hills, gushing waterfalls, and lush green forests.
Visit Tawang to get the opportunity to rediscover who you are amidst the tranquillity of this town.
---
5. Udaipur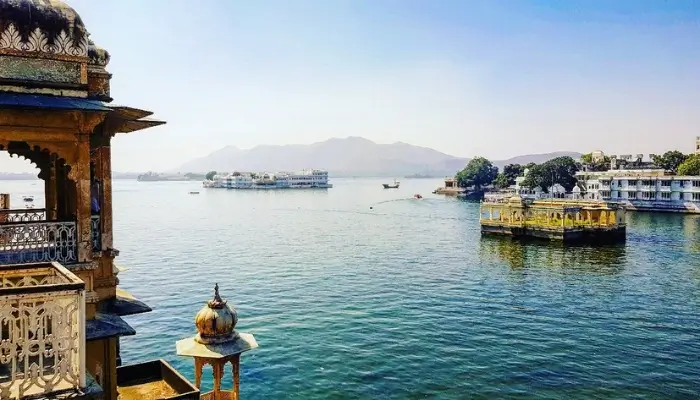 The home of the Maharajas, Rajasthan, is a land known for its warm hospitality and extensive cultural heritage. People who enjoy watching sunsets and changing skies should travel to Udaipur.
Havelis, forts, palaces, and temples are just a few of the stunning tourist attractions in Udaipur that provide picturesque views of India's regal past.
Solo travelers have a variety of things to do in Udaipur, including photographing the stunning history, sitting by the lakes, take taking the tranquillity of the cold nights, reading a book about the rich culture of Rajasthan, or enjoying a hot beverage in a cozy cafe.
Also Read: Top 5 Places To Visit In Arunachal Pradesh
---
6. Khajuraho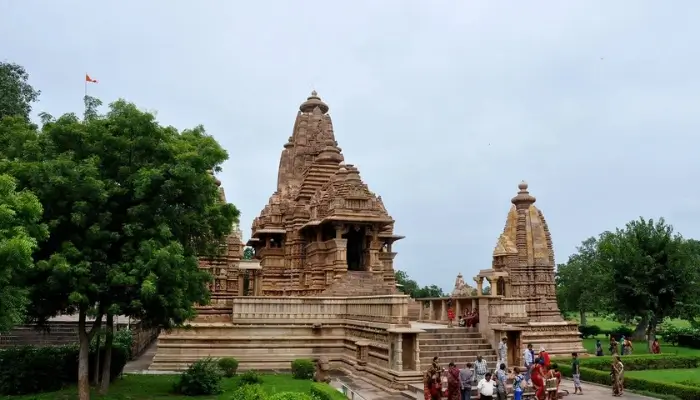 highlighting independent travelers with an interest in art, history, and culture. The temples in Khajuraho tell tales of India's illustrious past.
Through the exquisite sculptures and architectural splendour, it is a wonderful place to connect with the rich history of the Chandela dynasty.
The intricate erotic carvings on the temples, which portray the liberal minds of the people in that era, have made them famous. The Khajuraho Temples were lost to time and only recently discovered.
The complex reportedly contained 85 temples, but only 20 of them are still standing today due to looting and erosion caused by invasions and carelessness. This journey takes you to a bygone era rich in myths, legends, and artistic creations.
---
7. Goa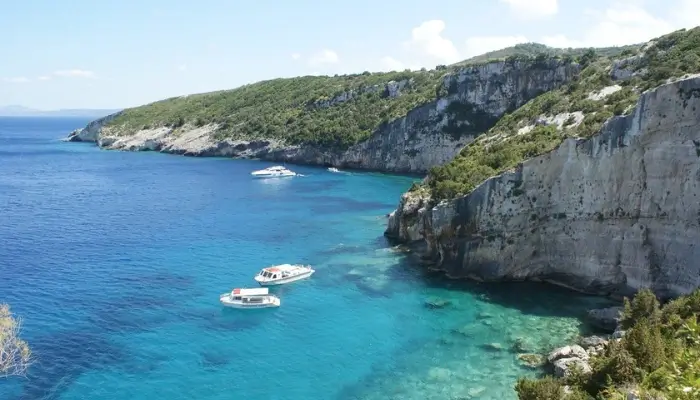 We all know that Goa is known for its wild rave parties, casinos, and upscale clubs. We can assure you that Goa is much more than just a hub for parties, though.
With some of the best beaches in the nation, the area is perfect for a lone traveler who enjoys lounging in the sun, snorkelling and enjoying cold margaritas.
The state's hippy culture enables single vacationers to meet new people and has a great time in an unfamiliar setting.
As it offers a variety of watersports like surfing, snorkelling, jet skiing, and scuba diving among others, Goa is also the ideal vacation spot for adventure seekers who enjoy having fun in the water.
The location also offers spas and therapeutic ayurvedic treatments. Discover the Portuguese and French colonies and gain a new perspective on life in this relaxed coastal location.
Also Read: 15 Best Places To Visit In Varanasi
---
8. Mumbai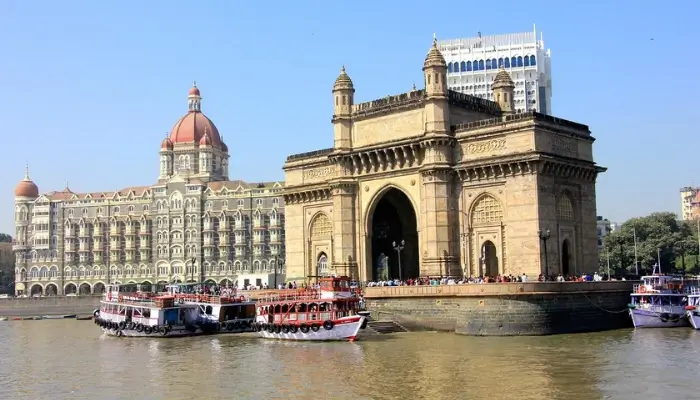 The most well-known nickname for Mumbai is "the city that never sleeps." It serves as both India's commercial capital and the centre of Bollywood, the country's film industry.
Travellers of all types can discover the ideal methods to spend their vacations in the city because it has so much to offer.
The city never fails to impress, offering everything from nightclubs and theatres to beaches and historical attractions.
Because the city has a charm that makes you feel welcome and at home, you'll feel like you belong there.
Plan a solo trip to this city and let the glitz and frantic streets of the most popular travel destination in the country engulf you.
---
9. Shimla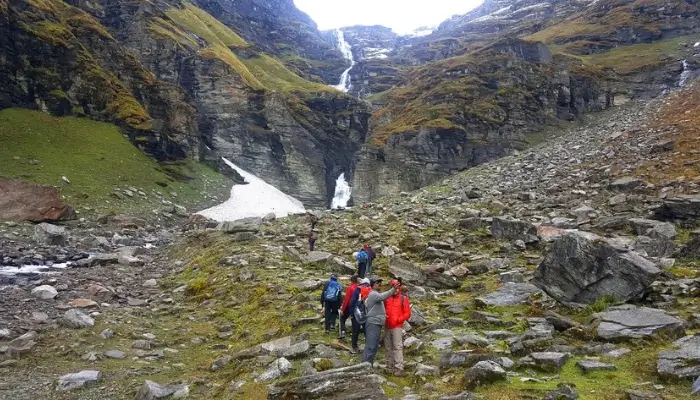 The little, peaceful hill town of Shimla, which is excellent for solitary travel in India, is nestled in the Himalayas. This hill station, a renowned tourist location in India, is a great option for a getaway by yourself.
This oasis is a must-visit due to the beautiful views from the hills, the fresh air, and the romantic sunsets.
Take a stroll down Mall Road, enjoy the best cuisine at neighbourhood cafes and restaurants, take pictures of the stunning views, make new friends along the way, and have the time of your life while traveling alone.
---
10. Alleppey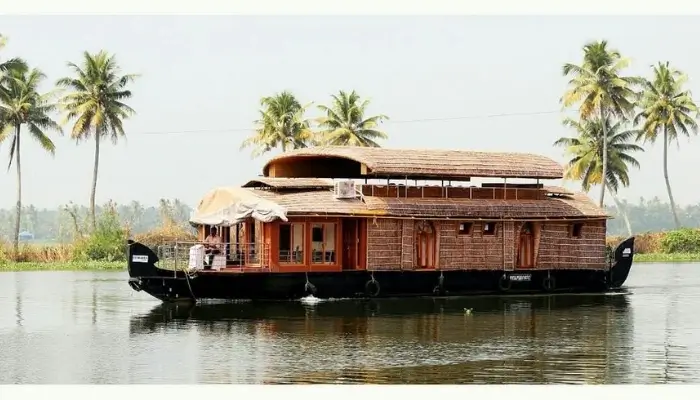 Alleppey sometimes referred to as the "Venice of the East," is a stunning backwater getaway with charming canals, unique beaches, and turquoise lagoons. You are in awe of the hidden natural treasures and evergreen coconut grooves.
It would be a crime to miss the chance to wake up on a houseboat in the ocean. Along with taking in the beauty of nature on their own, solo travelers can also engage in dance performances, music festivals, mouthwatering local cuisine, and relaxing spa treatments.
This country's Backwater Capital is one of the most popular vacation spots for lone travelers because it has so much to offer.
---
11. Kutch
Gujarat's Kutch region is a geographical wonder that is home to historical sites, pilgrimage sites, wildlife reserves, and areas of unspoiled natural beauty.
It is surrounded by water, making it the ideal location for lone travellers who want to camp in the centre of a sizable wetland and take part in their favourite "Rann Utsav" activities.
The tourists have the chance to experience Kutchi tribal culture and visit majestic palaces, rocky forts, and ancient temples. They can also shop for vibrant costumes and ethnic jewellery.
Travelling to Kutch exposes you to the unadulterated way of life of the local tribes, where you can discover simplicity and contentment in contrast to the bustle of city life.
---
Conclusion
You don't need to overthink if this is your first solo trip to India. Every traveller can have a variety of experiences in India. You have a plethora of choices when it comes to where to go on your first solo vacation to India.
Travelling alone may be an adventure as well as a journey of self-discovery. Solo travel is a cure for your body, mind, and spirit if you want to get away from crowds or explore new things.
For your first solo travel, India has a wide variety of beautiful locations. Above are The best possibilities for tourists who have caught the travel bug are not limited to just one location in India.
---
FAQs For Affordable solo travel destinations In India
There are a lot of questions that come to mind while choosing India's cheap solo travel destination, some of the commonly asked questions are answered below.
Q.1 Is solo travel cheap?
You may actually save a tonne of money while travelling alone as long as you can do your homework in advance and develop a list of the kinds of sites you want to see.
Q.2 Where should a woman travel alone?
Solo travel might be the ideal activity for introverts if done correctly. You won't become socially exhausted thanks to the remoteness, and you may relax in your own company. The necessity to sometimes interact with others guarantees that you leave your comfort zone of being reserved and offers you the opportunity to meet new people.
Q.3 Is solo travel awkward?
Solo travel can feel weird — But you can do it anyway
Being uncomfortable occasionally won't make you a bad solo traveller! In the end, if this is your first time travelling alone, it's likely to feel strange at first. I hope by now you realize that feeling uncomfortable when attempting anything new is quite natural.
Q.4 Does solo travel get lonely?
While loneliness and boredom might occasionally accompany solo travel, finding activities to keep oneself busy and interested can also let you see a place in a fresh manner.
---
Tell Us In The Comments Which One Is The Best Affordable solo travel destination in India?
Also, don't forget to book your personalized holiday package with Fiery Trippers. Let us make your vacation a romantic as well as a dreamy getaway.