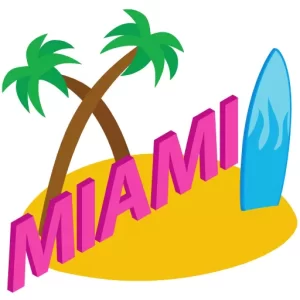 Miami Travel Guide 🗺️
Discover the allure of the Magic City, from its iconic beaches
to its vibrant culture and everything in between.
About Miami ⛱
Miami, the glittering gem of southern Florida, is renowned for its stunning beaches, cultural diversity, and energetic atmosphere. From the art deco architecture of South Beach to the vibrant neighborhoods of Little Havana and Wynwood, Miami is a city that seamlessly blends luxury with culture, making it a unique destination for tourists from around the globe.
😇 Miami: Know before you go
🛬 Airport: Miami is served by Miami International Airport (MIA), a major hub connecting travelers from around the world. Situated conveniently, it's the gateway to your Miami adventure.
⌚ Time Zone: Miami operates on Eastern Standard Time (EST) during most of the year and Eastern Daylight Time (EDT) during daylight saving time. Be sure to adjust your watches accordingly!
💵 Currency: The official currency in Miami is the United States Dollar (USD), widely accepted throughout the city for transactions.
🗣️ Language: English is the primary language spoken in Miami. However, due to its diverse population, you'll frequently hear Spanish and other languages as well.
🌴 State or Province: Miami is located in the state of Florida, a tropical paradise known for its sunny weather, lush landscapes, and vibrant cities.
🔌 Electricity Socket: Miami uses Type A and Type B electrical outlets with a standard voltage of 120V. Make sure to bring the appropriate adapters for your devices.
📱 Miami SIM Card: Stay connected by purchasing a local SIM card upon arrival. Various mobile carriers offer data plans to ensure you can share your Miami moments online.
🚗 Car Rentals: Exploring Miami at your own pace is a breeze with numerous car rental options available. From convertibles to SUVs, you can find the perfect vehicle to suit your adventure.
These key aspects provide essential information for anyone planning a trip to Miami. From arriving at the airport to staying connected and navigating the city, these details will help make your Miami experience smooth and enjoyable! 🌴🌞✈️🚗📱
🤔 What Is The Best Time To Visit Miami, Florida?
The best time to visit Miami is during the winter months, from December to February. The weather is ideal with warm temperatures and lower humidity compared to the sweltering summer. It's perfect for beach activities and cultural exploration.
This is also the peak tourist season, bringing events and a lively atmosphere. Keep in mind, that hotel prices might be higher and crowds larger.
For fewer crowds and deals, the shoulder seasons of fall (September to November) and spring (March to May) are pleasant. Summer (June to August) is off-season due to high heat and humidity, though water sports enthusiasts can still have fun.
In short, the best time for a comfortable and vibrant Miami experience is winter. But each season has its charm, so consider your preferences when planning.
Weather Conditions In Miami Throughout the Year:
🌼 Spring (March-May): Gradually warming, comfortable temperatures. Average highs are in the mid-70s°F to mid-80s°F. Lower chance of rain.
🌞 Summer (June-August): Hot and humid with average highs in the upper 80s°F to low 90s°F. Occasional afternoon showers.
🍂 Fall (September-November): Cooling temperatures, pleasant weather. Average highs are in the low 80s°F to mid-70s°F. Lower humidity.
⛄ Winter (December-February): Mild and comfortable with average highs in the mid-70s°F to low 80s°F. Low humidity, little rainfall.
| Average | Jan | Feb | Mar | Apr | May | Jun | Jul | Aug | Sep | Oct | Nov | Dec |
| --- | --- | --- | --- | --- | --- | --- | --- | --- | --- | --- | --- | --- |
| High | 24°C | 25°C | 26°C | 28°C | 29°C | 31°C | 32°C | 32°C | 31°C | 29°C | 27°C | 25°C |
| Temp. | 20°C | 21°C | 22°C | 24°C | 26°C | 28°C | 28°C | 28°C | 28°C | 26°C | 24°C | 22°C |
| Low | 17°C | 18°C | 19°C | 21°C | 23°C | 25°C | 26°C | 26°C | 25°C | 24°C | 21°C | 19°C |
📍 Where is Miami Located?
Miami is located in the southeastern part of the United States, in the state of Florida. It is situated along the coast of the Atlantic Ocean.
⭐ What is the Best Way to get to your Miami Hotel?
The best way to get to your Miami hotel depends on various factors such as your location, budget, and preferences. Generally, you can consider options like taking a taxi, using rideshare services like Uber or Lyft, utilizing public transportation, or renting a car. Many hotels also offer shuttle services for their guests. It's recommended to research and choose the mode of transportation that suits your needs and convenience the most.
🏡 Where to Stay in Miami?
When choosing where to stay in Miami, consider your preferences and the type of experience you're seeking:
South Beach: Famous for its vibrant nightlife and iconic Art Deco architecture, South Beach offers beachfront hotels, upscale dining, and a lively atmosphere.
Downtown Miami: Ideal for business travelers and those looking to explore cultural attractions like the Perez Art Museum and the Adrienne Arsht Center for the Performing Arts.
Brickell: A trendy financial district with luxury hotels, upscale dining, and easy access to shopping and entertainment.
Coconut Grove: A bohemian neighborhood known for its lush landscapes, art galleries, and relaxed vibe. Great for those seeking a quieter retreat.
Wynwood: Perfect for art enthusiasts, this neighborhood boasts galleries, murals, and a vibrant creative scene. Trendy boutiques and restaurants abound.
Mid-Beach: Offers a more tranquil atmosphere than South Beach while still providing beautiful beaches and stylish accommodations.
Bal Harbour: A sophisticated area with high-end shopping, luxury resorts, and a serene ambiance.
Coral Gables: Known for its Mediterranean architecture and elegant charm, it's a great choice for a romantic getaway.
Consider your interests, budget, and the areas that align with the experiences you want to have during your stay in Miami.
🧐 Best Things To Do in Miami?
Certainly! Here are some of the best things to do in Miami:
Explore South Beach: Relax on the iconic sandy shores, people-watch on Ocean Drive, and soak up the vibrant Art Deco atmosphere.
Visit Art Deco Historic District: Wander through this charming district with pastel-hued buildings, showcasing the architectural glamour of the 1920s and 1930s.
Discover Wynwood Walls: Immerse yourself in the world of street art at Wynwood Walls, where captivating murals transform the area into an outdoor gallery.
Experience Little Havana: Dive into Cuban culture on Calle Ocho, savoring authentic food, lively music, and the rich history of Miami's Cuban community.
Miami Design District: Indulge in luxury shopping, modern art galleries, and fine dining in this upscale district known for its cutting-edge design.
Vizcaya Museum and Gardens: Step into a European-inspired paradise featuring a stunning villa and lush gardens overlooking Biscayne Bay.
Boat Tour on Biscayne Bay: Get a unique perspective of the city's skyline and celebrity homes while cruising on the bay's turquoise waters.
Zoo Miami: Explore one of the largest and most unique zoos in the country, home to a wide range of animals from around the world.
Everglades National Park: Embark on an airboat ride to explore the mesmerizing wetlands and spot alligators and diverse bird species.
Fairchild Tropical Botanic Garden: Experience a lush oasis with an incredible variety of tropical plants, flowering trees, and rare palms.
Coral Castle: Marvel at the enigmatic Coral Castle, a stunning structure created single-handedly by an eccentric Latvian-American artist.
Sunset at Key Biscayne: Take a scenic drive to Key Biscayne for breathtaking sunsets, pristine beaches, and outdoor recreational activities.
Miami Beach Boardwalk: Stroll or bike along the picturesque boardwalk, enjoying panoramic ocean views and a refreshing sea breeze.
Perez Art Museum Miami (PAMM): Immerse yourself in contemporary art and culture at this waterfront museum.
Experience Nightlife: Miami comes alive at night with world-renowned nightclubs, bars, and entertainment venues.
These are just a few highlights of the many incredible experiences Miami has to offer. Whether you're into art, culture, nature, or simply lounging by the beach, there's something for everyone in this vibrant city.
✈ Best Tours in Miami?
Certainly! Here are some of the best tours you can take in Miami:
Miami City Tour: Explore the city's iconic landmarks, neighborhoods, and attractions with a guided city tour that offers insights into Miami's history and culture.
Everglades Airboat Tour: Embark on an exhilarating airboat ride through the unique ecosystem of the Everglades, where you can spot alligators and diverse wildlife.
Art Deco Walking Tour: Discover the captivating history and architecture of the Art Deco Historic District in Miami Beach, led by knowledgeable guides.
Wynwood Street Art Tour: Immerse yourself in Wynwood's vibrant art scene with a guided tour that takes you through the neighborhood's best murals and galleries.
Little Havana Food and Culture Tour: Experience the flavors and culture of Little Havana through guided tours that offer insights into Cuban cuisine, music, and history.
Biscayne Bay Boat Tour: Enjoy a scenic boat ride on Biscayne Bay, offering stunning views of the Miami skyline, celebrity homes, and the beautiful coastline.
Key West Day Trip: Take a day trip from Miami to Key West, exploring this charming island with its unique culture, stunning beaches, and lively atmosphere.
Coral Gables Trolley Tour: Discover the elegance of Coral Gables with a trolley tour that showcases the city's Mediterranean architecture and lush landscapes.
Segway Tour: Glide through Miami's neighborhoods on a Segway tour, offering a fun and unique way to explore the city's attractions.
Sunset Cruise: Enjoy a relaxing sunset cruise along the Miami coastline, providing a picturesque backdrop as the sun dips below the horizon.
Food Tours: Indulge in the diverse culinary scene of Miami through guided food tours that take you to local eateries and introduce you to various cuisines.
Vizcaya Museum and Gardens Tour: Explore the opulent Vizcaya estate with guided tours that provide insights into the history, architecture, and beauty of the property.
Jungle Island Tour: Visit Jungle Island, an interactive zoological park, for guided tours that showcase exotic animals, engaging exhibits, and fun attractions.
Helicopter Tour: Take to the skies on a helicopter tour to enjoy breathtaking aerial views of Miami's landmarks and coastline.
These tours offer unique perspectives and experiences that allow you to delve into the diverse facets of Miami's culture, history, and natural beauty.
👮‍♂️ Is Miami Safe?
Miami, like any major city, has areas that are safe and others that might be less secure. Overall, Miami is considered safe for tourists, especially in well-touristed areas such as South Beach, downtown, and popular tourist attractions. However, it's always wise to exercise common-sense safety precautions:
Stay in Well-Lit Areas: Stick to well-lit and populated areas, especially at night.
Keep Valuables Secure: Avoid displaying expensive jewelry, electronics, or large amounts of cash.
Use Reputable Transportation: Opt for official taxis, rideshare services, or well-known transportation options.
Stay Aware: Be mindful of your surroundings and avoid engaging with aggressive panhandlers or strangers.
Secure Accommodation: Choose reputable hotels and accommodations in safe neighborhoods.
Emergency Contacts: Keep emergency contact information handy and know the location of the nearest police station and hospital.
While Miami is generally safe, it's essential to stay vigilant and take necessary precautions to ensure a safe and enjoyable experience during your visit.
🛡️ What are the best travel insurances for Miami?
When considering travel insurance for your trip to Miami, it's important to choose a policy that suits your specific needs. Some well-regarded travel insurance providers that offer comprehensive coverage for various aspects of your trip to Miami include:
Allianz Global Assistance: Known for its wide range of coverage options, including trip cancellation, medical emergencies, baggage loss, and more.
TravelGuard: Offers comprehensive travel insurance plans with coverage for trip cancellation, medical expenses, and travel assistance services.
World Nomads: Particularly popular among travelers seeking flexible coverage, including medical emergencies and adventure activities.
InsureMyTrip: Provides comparison tools to help you find and customize the best insurance plan from a variety of reputable providers.
Travelex Insurance: Offers coverage for trip cancellation, travel medical expenses, and more, with different levels of protection available.
Seven Corners: Offers various plans tailored to different types of travelers, including comprehensive coverage and medical insurance.
Before purchasing travel insurance, carefully review the coverage details, including policy limits, exclusions, and benefits. Consider factors like the length of your trip, activities you plan to engage in, and any pre-existing medical conditions you may have. It's recommended to compare quotes and policies from multiple providers to find the best option that aligns with your travel plans and preferences.
🤔 What to wear in Miami?
When deciding what to wear in Miami, consider the city's tropical climate and diverse activities. Here's a guide to help you pack appropriately:
Light and Breathable Clothing: Due to the warm and humid weather, pack lightweight and breathable clothing like cotton T-shirts, tank tops, and sundresses.
Swimwear: Miami is famous for its beaches, so don't forget your swimsuits, swim trunks, and cover-ups.
Sun Protection: Bring wide-brimmed hats, sunglasses, and plenty of sunscreen to shield yourself from the strong sun.
Comfortable Footwear: Opt for comfortable sandals, flip-flops, or breathable sneakers for exploring the city.
Casual Outfits: Miami's casual vibe means you can pack casual outfits like shorts, skirts, and casual shirts for daytime activities.
Evening Attire: For evenings out, consider slightly dressier options like light dresses, linen pants, or stylish button-up shirts.
Layers: While it's warm during the day, indoor places like malls and restaurants might have air conditioning. Pack a light sweater or jacket for these situations.
Rain Gear: Miami experiences occasional rain showers, especially in the summer. A foldable raincoat or travel-sized umbrella can be handy.
Active Wear: If you plan to be active, pack activewear for jogging, biking, or other outdoor activities.
Beach Accessories: Don't forget a beach bag, beach towel, and a cover-up for when you're not in the water.
Evening Wear: If you're planning to enjoy Miami's nightlife, bring along some trendy outfits and comfortable shoes for dancing.
Respectful Attire: When visiting cultural sites or upscale dining establishments, consider packing slightly dressier clothing.
Remember, Miami's fashion scene is diverse, so feel free to express your personal style. With the right clothing, you'll be ready to enjoy all that Miami has to offer!
😋 What to Eat in Miami?
Experience the culinary diversity of Miami while enjoying its vibrant culture and beautiful surroundings.
Cuban Delights: Savor the authentic flavors of Miami with Cuban classics like Cuban sandwiches, Ropa Vieja, and Tostones (fried plantains).
Fresh Seafood: Miami's coastal location offers an abundance of fresh seafood. Try stone crabs, conch fritters, and ceviche at waterfront restaurants.
Latin Fusion: Explore the city's diverse culture through Latin fusion cuisine. Enjoy dishes like Peruvian Lomo Saltado, Venezuelan Arepas, and Mexican Tacos.
Art Deco Dining: Dine in style at iconic Art Deco restaurants on Ocean Drive, known for their historic ambiance and delicious cuisine.
Food Trucks: Miami's food truck scene is a must-visit. Find gourmet burgers, tacos, and international eats on wheels throughout the city.
Tropical Fruits: Sip on fresh coconut water or try tropical fruits like mangoes, guavas, and passion fruit from local markets.
Cafecito: Satisfy your caffeine cravings with a Cuban cafecito, a sweet and strong espresso shot.
South Beach Brunch: Indulge in brunch at South Beach hotspots, featuring bottomless mimosas and brunch classics with an ocean view.
Key Lime Pie: Don't leave without trying the iconic Key Lime Pie, a zesty and creamy dessert that's a Florida favorite.
Food Halls: Visit food halls like Wynwood Walls and Time Out Market for a variety of culinary delights in one place.
🛡️ FAQs About Miami Travel?
There are a lot of questions that come to our mind while planning for the Miami trip, some of the commonly asked questions are answered below.
Q. What are the top attractions in Miami?
A. Some top attractions in Miami include South Beach, the Art Deco Historic District, Wynwood Walls, Little Havana, and the Vizcaya Museum and Gardens.
Q. What's the local cuisine like in Miami?
A. Miami offers a diverse culinary scene with a focus on Latin and Caribbean flavors. Don't miss trying dishes like Cuban sandwiches and seafood.
Q. What's the best way to get around Miami?
A. Miami has various transportation options including public transit, rideshare services, and renting a car. Depending on your itinerary, you can choose the most convenient option.
Q. What are some off-the-beaten-path places to explore in Miami?
A. Consider visiting lesser-known spots like the Coral Gables area, Oleta River State Park, and the unique Coral Castle.
Q. What water activities are popular in Miami?
A. Miami is known for its water sports including swimming, jet skiing, paddleboarding, and sailing. You can also enjoy boat tours and cruises.
Q. Are there family-friendly attractions in Miami?
A. Yes, Miami has family-friendly attractions like the Miami Children's Museum, Jungle Island, and the Miami Seaquarium.
Q. What's the nightlife like in Miami?
A. Miami offers a vibrant nightlife with numerous nightclubs, bars, and entertainment venues. South Beach and downtown Miami are known for their lively nightlife scenes.
📃 Miami Blog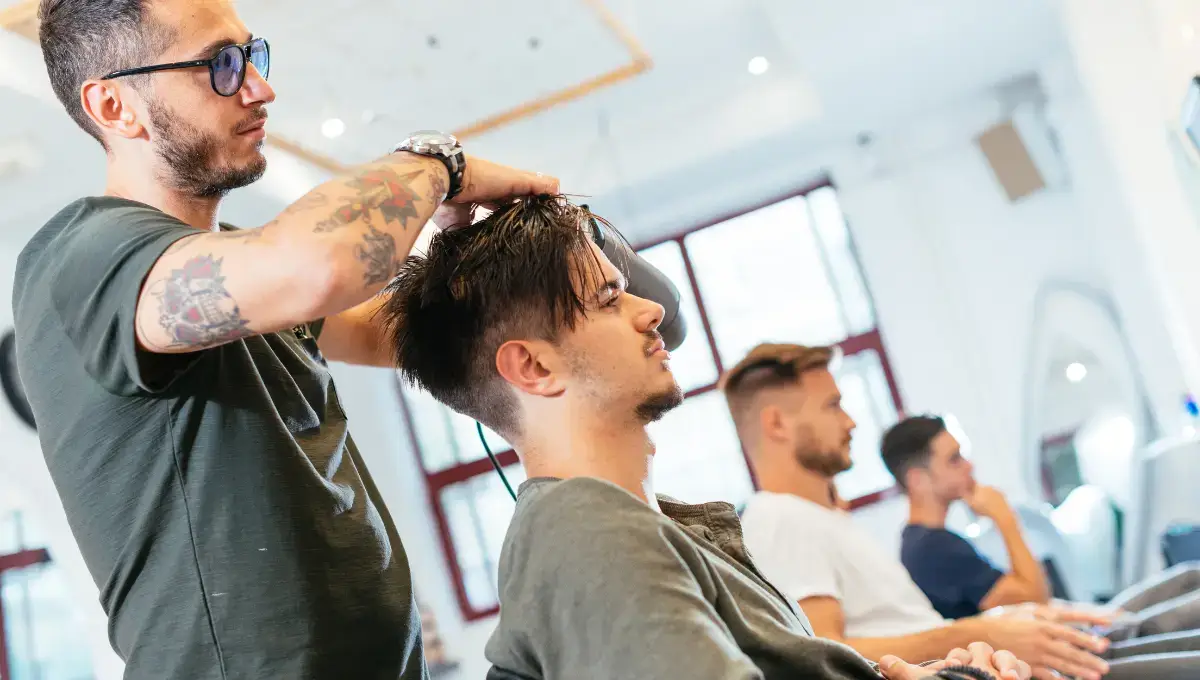 How much does it cost to get your hair done in Miami? Hair service prices in Miami range widely: haircuts…
✍ Author