Are you planning to visit Miami and looking for the best spots for a first-timer in Miami? If you have no idea about which are the famous strip clubs in Miami, this article can assist you in finding the best strip clubs in Miami.
Is Miami known for nightlife? Yes, Miami is renowned for its vibrant and electrifying nightlife scene, offering a diverse range of entertainment options that cater to every taste.
Also, Miami is renowned for its stunning beaches, joyful residents, opulent lifestyle, delicious cuisine, and adult entertainment establishments (or strip clubs).
One of the world's centers for adult entertainment, Miami offers various outdoor activities. It is well known for its strip clubs, nude bars, sex stores, and other adult entertainment venues.
Miami is one of those locations where you may relax on the beach with a beer in hand.
---
Here Are The List Of The 11 Top Strip Clubs In Miami To Experience lively nightlife
We will look at the top strip clubs in Miami, which are likely to attract your attention and provide you with the amazing nightlife experience
Tootsie's Cabaret
E11EVEN Miami
Gold Rush Cabaret
Scarlett's Cabaret
Shadow Cabaret
The Office
G5IVE Miami
Club Madonna
Club Pink Pussycat
Booby Trap on The River
Bella's Cabaret
1. Tootsie's Cabaret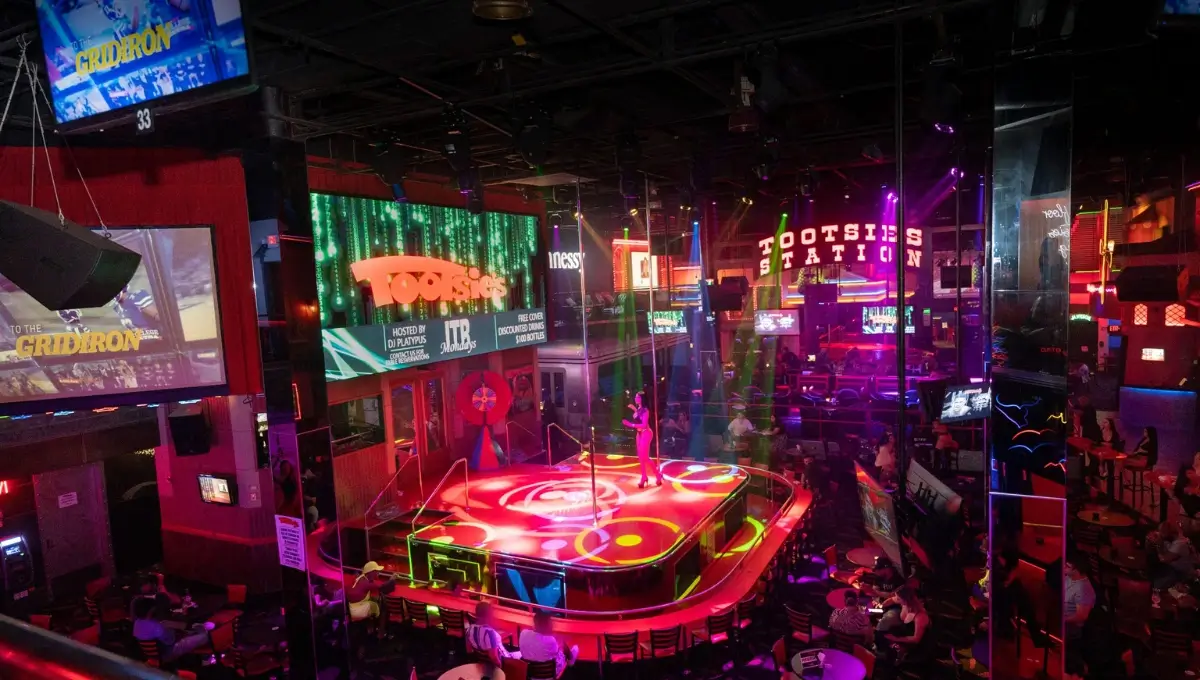 Here in the VIP area, you might see the well-known artist Drake eating wings and getting his shoulders rubbed.
This location has been featured in numerous rap songs and has, in a sense, come to represent upscale, laid-back strip clubs that have discovered the ideal balance between being classy and bringing out the wild side in people.
The best men's club in Miami is conveniently located next to Hard Rock Stadium. The club serves some of the tastiest food, and every day from noon until 8:00 p.m., they provide happy hours with half-priced cocktails.
Admission is only $8 after 8 p.m. on Sundays through Thursdays and only $10 after 8 p.m. on Fridays and Sundays; this applies to women coming alone as well; one girl is permitted per paying male patron.
Aside from the rule above, there are no other entrance restrictions. You can enjoy the three stages, four full bars, pool tables, or private champagne rooms/skyboxes where players can go without being seen or bothered by others.
At the same time, guests have an unobstructed view of VIP areas thanks to tight security measures that make stalking more difficult after the event.
📍 Address: 150 NW 183rd St, Miami, FL 33169, United States
⌛ Timing: Daily 12 pm–6 am
📞 Phone: +1 305-651-5822
---
2. E11EVEN Miami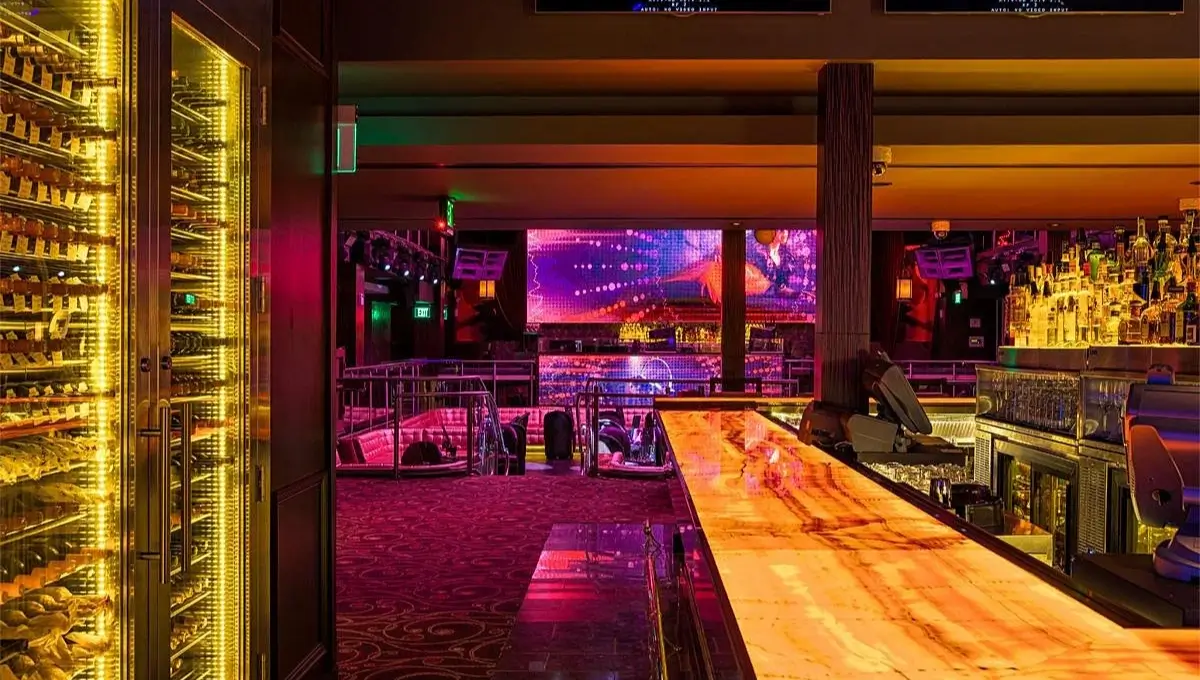 E11EVEN Miami was founded by a group of investors from Las Vegas who had prior experience in this industry, which would explain the club's enormous success.
The 13,500-square-foot nightclub is open around-the-clock. Visit it after 2 in the morning for a more exciting experience.
This club has it all, including high-flying dramatic and acrobatic performances, bright lights, and EDM rooms with topless or naked dancers to make your time there enjoyable!
They also have private rooms and lap dancers, which you would expect if you paid top bucks.
After an exhausting couple of hours inside the club, this club even allows you to go outside for fresh air. Additionally, E11EVEN has served famous customers, including Kylie Jenner and Mylie Cyrus.
---
3. Gold Rush Cabaret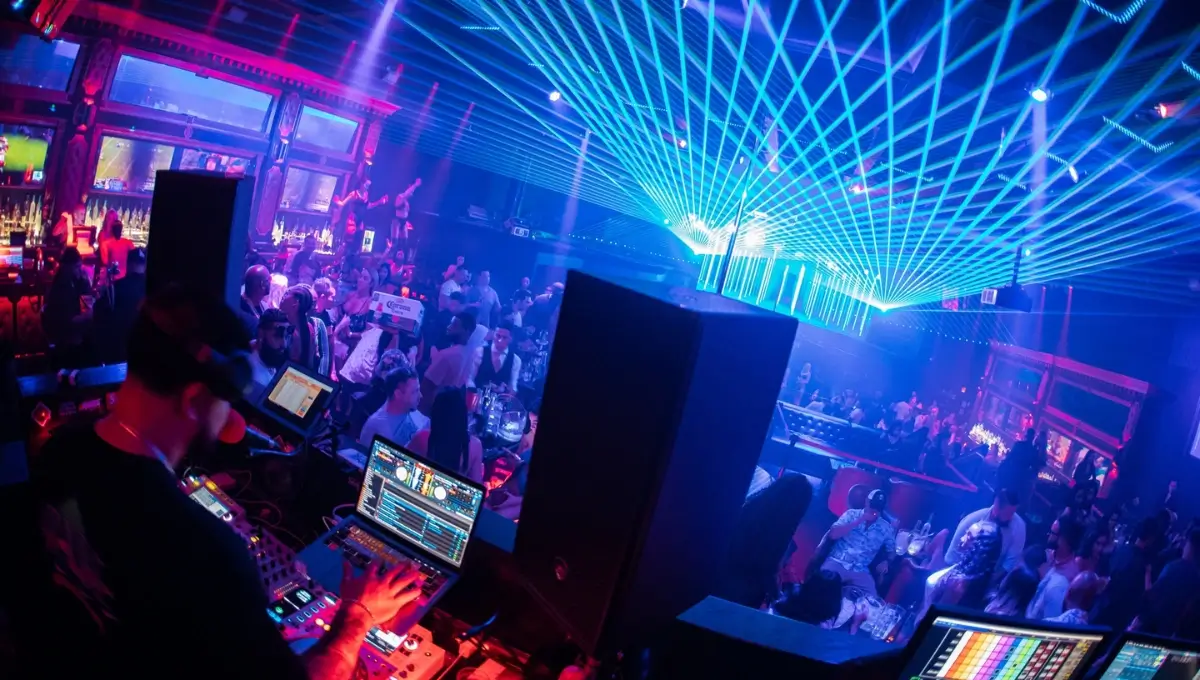 Gold Rush Cabaret is an attractive choice if you want sophisticated entertainment. The "proper" cabaret advertises itself as having dance music over its speakers.
Dancing will always be a part of your journey to this venue because of the club's NE 77th on Biscayne Boulevard location, and it also provides high-intensity noises with its reggaeton and hip-hop melodies.
The main draw of Gold Rush is its seductive and provocative dancers. The top reviewer on Yelp's statement that "The erotic dancers are versatile and beyond courteous" regarding the service of the dancers speaks volumes about the superior instruction the management must have provided.
---
4. Scarlett's Cabaret
One of Miami's hippest clubs is this one. Female dancers of different ages, sizes, and backgrounds can be found here.
How incredible is that? Everything you would like to see at a nightclub is there in this roomy establishment, from dancing new females to robots that resemble Richard Sherman and LED lighting. This Miami club has a fantastic atmosphere.
Even though this club's peak hour is after 2 am, you can avoid paying the cover charge if you go with a group and purchase a whole bottle.
---
5. Shadow Cabaret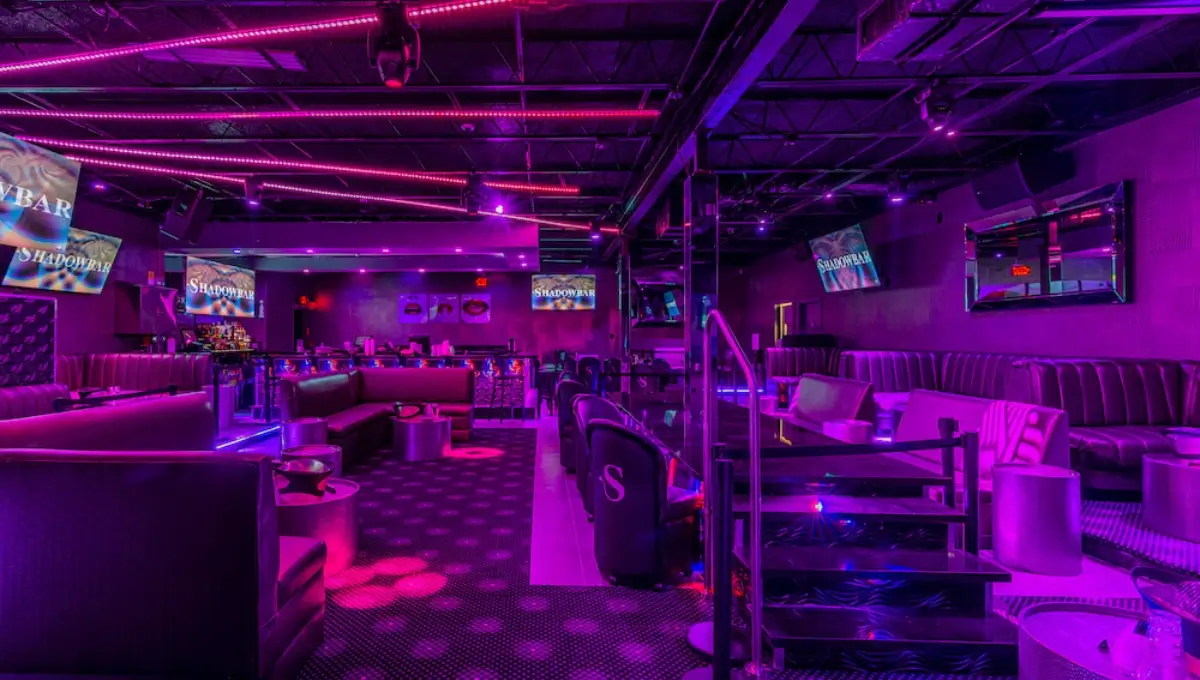 Miami International Airport is only a few minutes away from the newest, sexiest, and most seductive new strip club in the heart of Hialeah. It is open till 5 AM every night and provides a free supper daily.
It is ideal for every gentleman's sexual prowess thanks to the entire kitchen, bar, and roomy VIP sections (with private rooms).
This club's themed atmosphere contributes to its high ranking. You can enjoy Miami style with a private shower thanks to the location's vintage Scarface appearance and atmosphere.
---
6. The Office
Due to the reasonable bottle prices, even if you're on a limited budget, you may still feel like a baller here.
Additionally, you'll probably find a lot of locals here, including some K.O.D., King of Diamonds, types, watching the women dance to the Miami beat.
The happy hours start at noon, and since this is a good establishment with a sizable local Miami clientele, the best deal is to stop by for a drink and a lunch that will feed lap dancing.
This does provide the standard 2 am service found in a strip club, but the day-in and day-out schedule works perfectly here.
---
7. G5IVE Miami
This strip club is only open during high-traffic hours and is a tad pricey. G5ive is one of those clubs that only opens for a specific clientele at a select time, opening at 4 PM and shutting at 6 PM.
G5ive offers solutions for all preferences thanks to its more than 100 girls who operate on different days and in various shifts. Celebrities frequently frequent clubs in Miami, and G5ive is no exception.
They frequently come here at night to see dancers executing incredible stunts, and this is where you can see it every night. This club is one of the most well-known clubs in Miami because so much happens here!
---
8. Club Madonna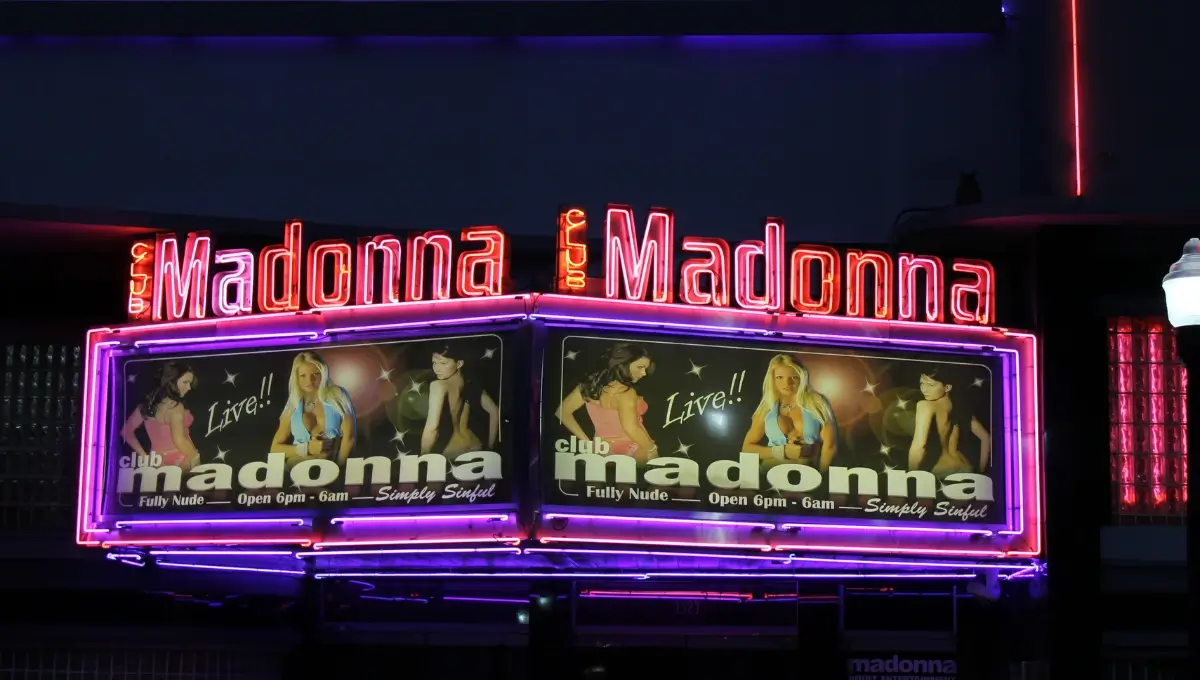 The entertainment industry. He aspires to offer an exclusive, never-before-seen experience at a gentlemen's club.
He has been employed at this location for the past 50 years, and you can see him at the club every day!
There are all the benefits of a high-end strip club present here, including fully naked dancers, excellent music, large dance floors, etc.
However, one drawback may be noticed at this club: there is no hard liquor. It is a benefit because you have three stages with semi-private and private rooms.
---
9. Club Pink Pussycat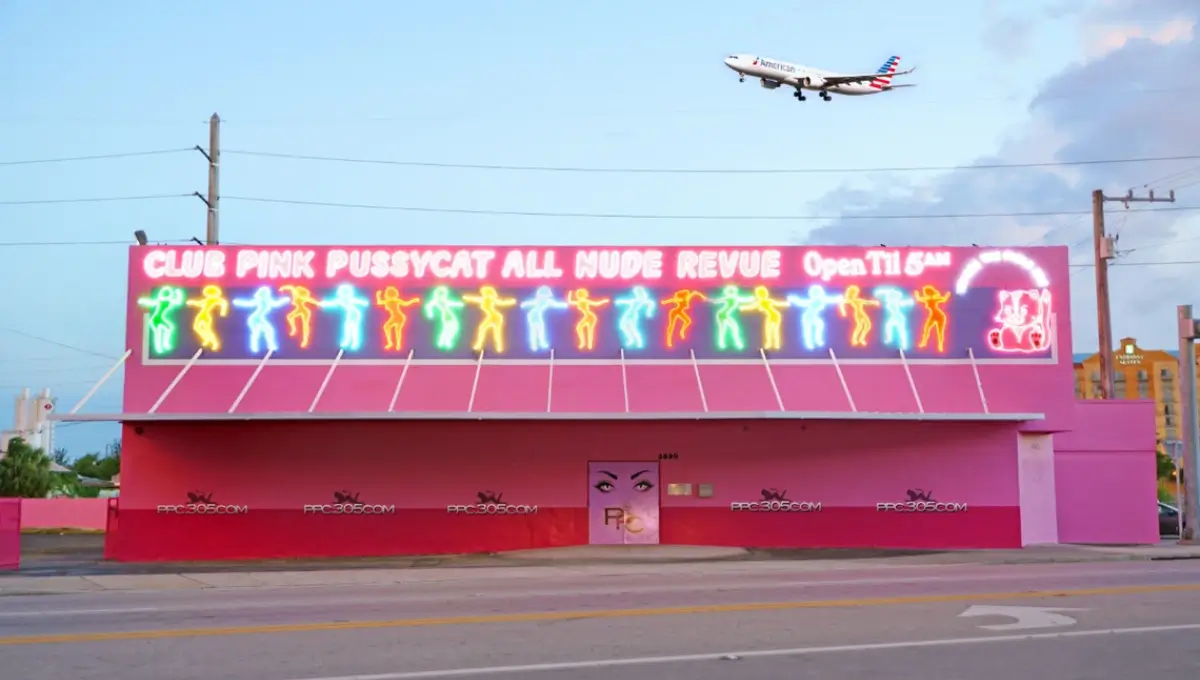 The most notorious strip club in Miami, and probably the entire country, is this one. However, Club Pink Pussycat delivers the best service and some of the most gorgeous girls of any strip club in the nation.
It may not appeal to people who only want a luxurious atmosphere because of its pink building and the low-income housing neighborhood.
This club was shut down for ten years but has reopened and is again operating. To shake off its previous seedy reputation, it reopened with 12 "pristine" champagne rooms, a VIP rooftop cabana, hookah service, and a new menu that includes lobster, churrasco, prime rib, and lamb chop lollipops.
The club's hours are every day from 4 PM to 5 AM, and there is a $10 cover charge.
---
10. Booby Trap on The River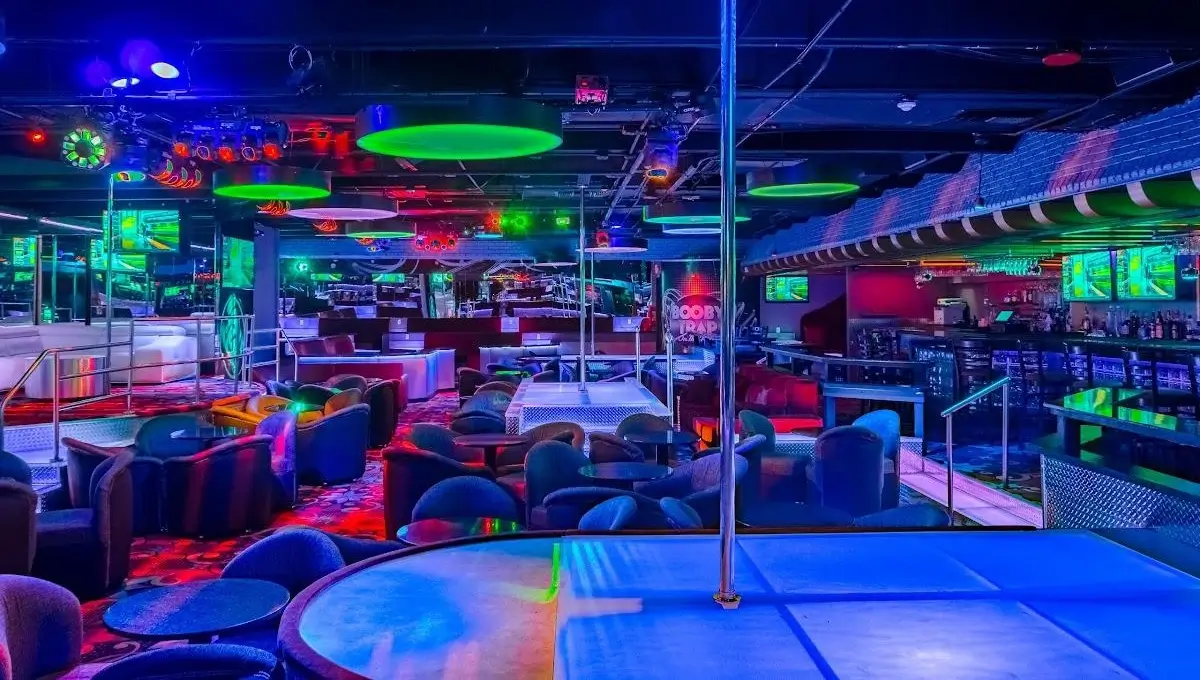 You can go to a strip club on South River Drive in Miami with Booby Trap! The club's excellent location says it all, and this almost seems like a dream come true. They offer some of Miami's best lap dances and the best area.
This place is famous for its curvy women and private lap dances. If you enjoy parties, this is the spot for you because there is usually a large crowd, and you can grab a drink here whenever you want.
---
11. Bella's Cabaret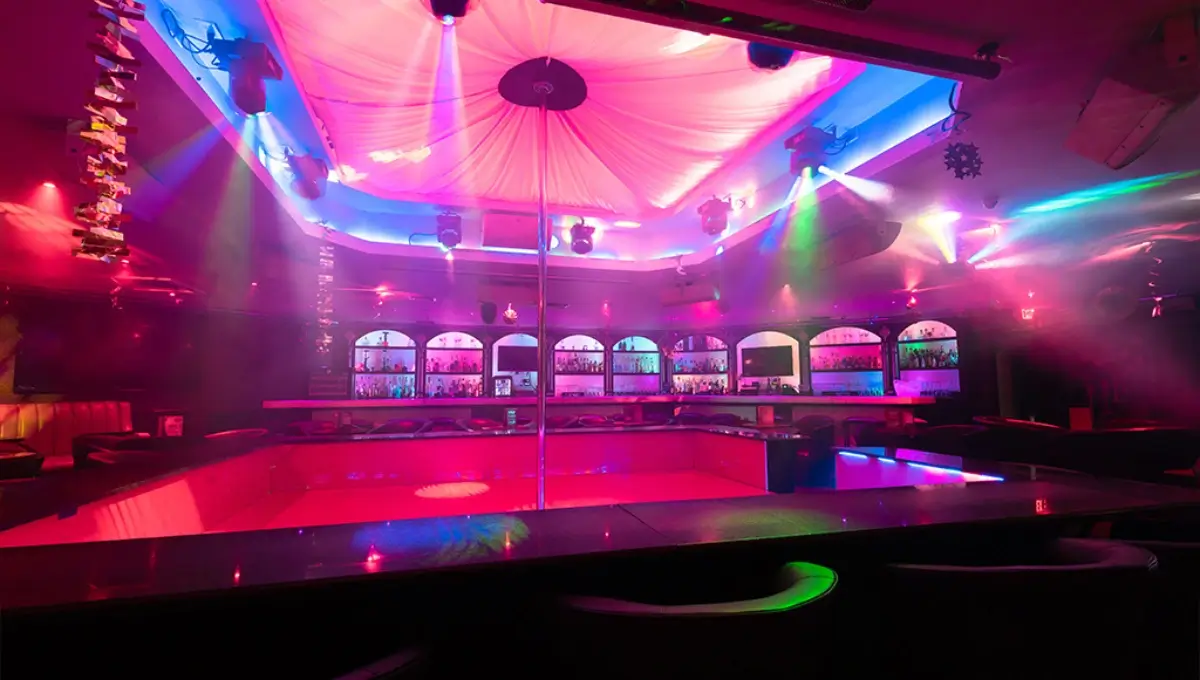 If you want to unwind in Miami, you should be in Hialeah—a fantastic setting. Customers, especially those traveling and not natives of Miami, find its proximity to the Miami International Airport quite convenient.
Head over to Hialeah if you're looking for Latin entertainment at night. You can locate Bellas Cabaret, a men's club that promises an unforgettable experience.
With its welcoming dancers, the club reopened in time for the Super Bowl LIV nude rush and welcomed both locals and visitors. Your group can order croquetas if they're hungry or interested in some Cuban cuisine!
---
FAQs For Strip Clubs In Miami
There are a lot of questions that come to mind when choosing strip clubs in Miami. some of the commonly asked questions are answered below.
Q. What is the popular strip in Miami?
A. Ocean Drive in South Beach stands as one of Miami's most famous and iconic strips, known for its lively atmosphere, stunning views, and vibrant nightlife
Q. Is there a strip in Miami?
A. Yes, Miami boasts several iconic strips, with Ocean Drive in South Beach being a notable example, offering a mix of dining, entertainment, and people-watching.
Q. What is Miami most known for?
A. Miami is renowned for its beautiful beaches, diverse culture, thriving nightlife, and stunning Art Deco architecture.
Q. Is Miami a nightlife city?
A. Yes, Miami stands as a prime example of a nightlife city, with its numerous world-class clubs, bars, and entertainment venues attracting visitors seeking vibrant evenings.
Q. Is downtown Miami safe to walk at night?
A. Generally, downtown Miami is safe to walk at night, but like any urban area, it's recommended to stay aware of your surroundings and exercise caution.
---
Conclusion
If you're in Miami, you might want to check out one of the many strip clubs there. Strip clubs offer adult entertainment, alcohol service, nudist dances, and other sexually suggestive acts. Among all of these considerations, we must remember to adhere to the club's regulatory regulations.
Their customers must respect the staff members who work there. Additionally, it's crucial to avoid acting up around performers while enjoying entertainment.
---
Tell Us In The Comments As Per You Which One is the Best Strip Clubs In Miami?
Also, don't forget to book your personalized holiday package with Fiery Trippers. Let us make your vacation a romantic as well as a dreamy getaway.
---