Are you Planning a trip to Miami and looking for some budget-friendly shopping? Look no further! In this article, we'll dive into the best thrift stores in Miami that promise an unforgettable experience for visitors of all ages.
Can I find branded items in thrift stores? Yes, thrift stores sometimes carry branded items, including designer clothing, accessories, and even luxury goods, at significantly lower prices.
Miami, known for its vibrant culture and trendy lifestyle, offers a treasure trove of thrift stores that cater to fashion enthusiasts and bargain hunters alike.
Whether you're a local looking for one-of-a-kind pieces or a visitor seeking a budget-friendly shopping spree, Miami's thrift stores have something for everyone.
There are many excellent shopping locations in Miami, from Miracle Mile to Lincoln Road Mall. You're in luck if you want to shop on a tight budget.
Thrifting is one of the best things to do in Miami, with a small number of thrift and consignment stores spread throughout the region, each with unique expertise.
An extra benefit? Many of Miami's thrift shops give their profits to charitable organizations. Here are the top places in Magic City to shop on a tight budget.
---
🤔 What are thrift stores and their purpose?
Thrift stores are retail establishments that offer secondhand items, such as clothing, accessories, furniture, and household goods, at affordable prices.
Their purpose is to provide a platform for individuals to buy and sell pre-owned items, promoting sustainability by extending the lifespan of goods and reducing waste.
---
Here Are The List Of the 11 Best Thrift Stores In Miami
After a lot of research and considering the traveler's feedback we have shortlisted some of the best thrift stores in Miami.
Dragonfly Thrift Boutique
Fly Boutique
Consignment Bar
Consign of the Times
Maru Consign
The Fashionista Consignment Boutique
This & That Shop
Lotus House Thrift Chic Boutique
Bargain Box Thrift Store
Beatnix Miami Beach
Classy, Not Trashy
1. Dragonfly Thrift Boutique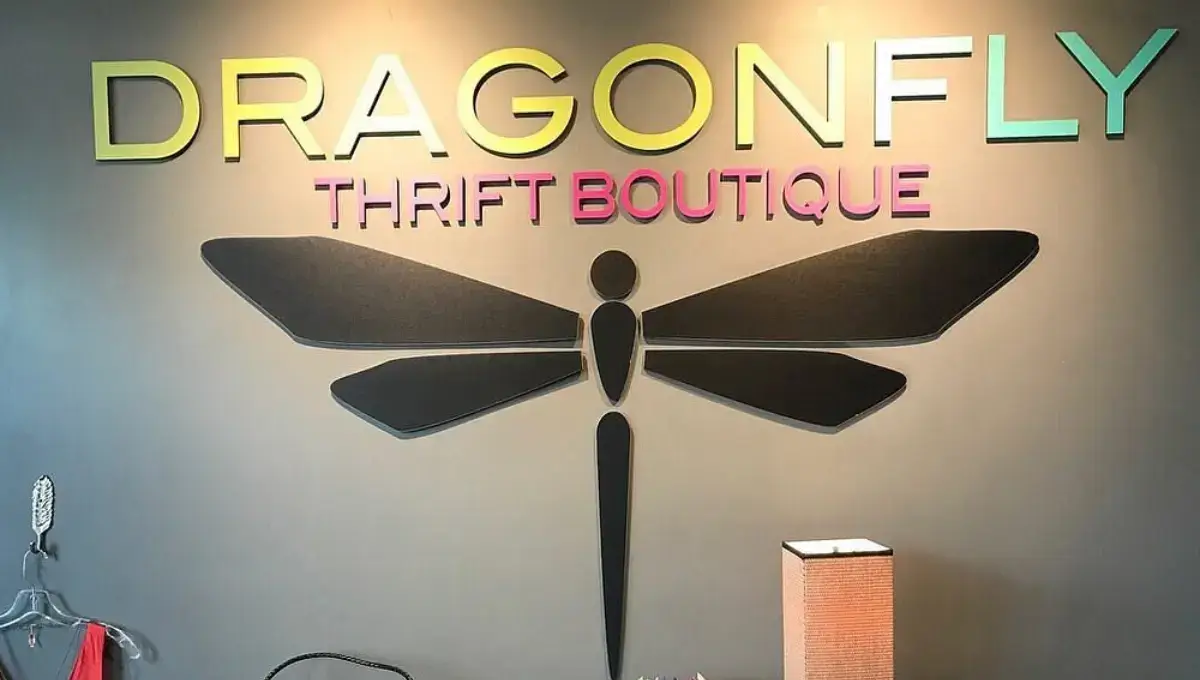 Any serious thrifter visiting Miami must make a stop at Dragonfly Thrift Boutique. This unique shop is tucked away in West Flagler and is a great place to discover deals on designer clothing, jewelry, hats, scarves, books, furniture, sporting goods, and musical instruments.
The wonderful furniture collection at Dragonfly Thrift is especially lauded; several pieces are so gently used that they virtually look brand new.
The Ladies Empowerment and Action Program (LEAP), a nonprofit organization that offers education, housing, and work to women who have just been released from jail, receives all of the revenues from Dragonfly Thrift.
These women sort through and meticulously choose Dragonfly's excellent selection of new and lightly used goods alongside volunteers.
📍 Address: 3141 SW 8th St suite A, Miami, FL 33135, United States
📞 Phone: +1 786-534-4178
---
2. Fly Boutique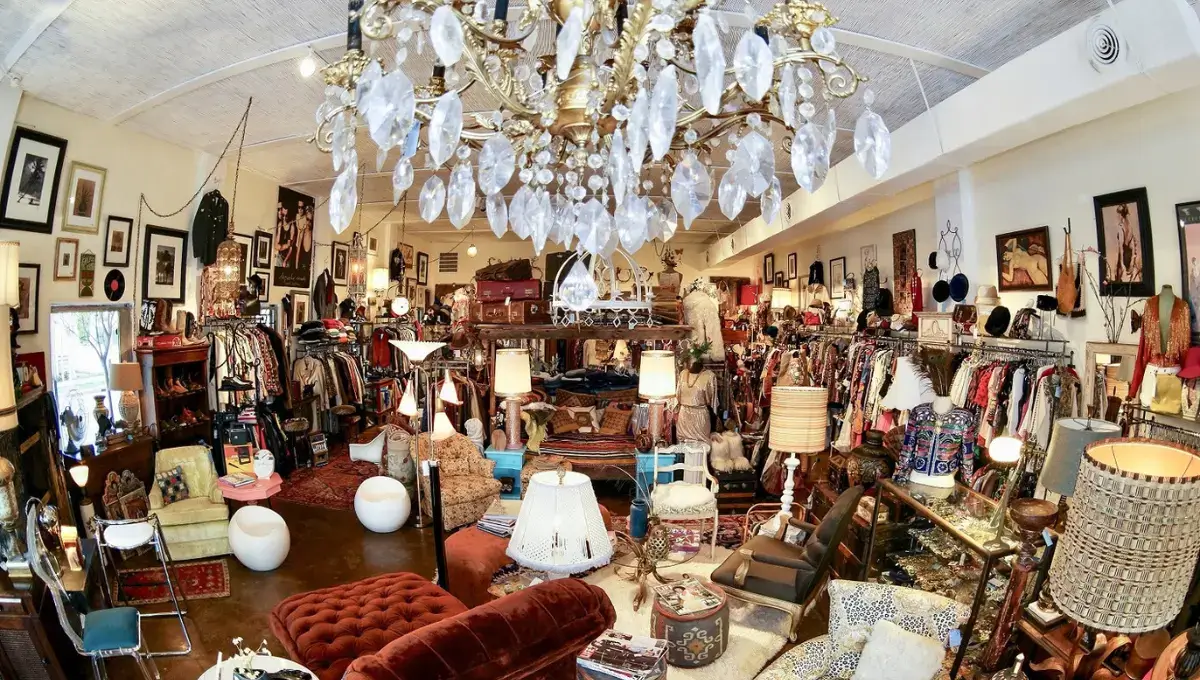 The newest vintage clothing has been made available to Miami residents and visitors alike for the past thirty years, thanks to Fly Boutique.
The outstanding collection of dresses, jeans, handbags, and tops from significant labels like Louis Vuitton, Chanel, and Gucci is well-curated and reasonably priced at Fly Boutique.
These products, worth a tiny fraction of the original price, are available to customers at amazing discounts. The owner is highly amenable to haggling if you feel like doing some shopping.
Other noteworthy things include Air Force bomber jackets, vintage concert t-shirts, beaded clutches from the 1930s, and a sizable shelf of reasonably priced jeans.
Are you looking for some style ideas? Look through some of the vintage Vogue and Bazaar magazines that are scattered throughout the store.
It's unlikely that you will leave this store empty-handed, whether you score an attractive designer suit, a chic pair of jeans, a pair of barely-there heels, or a statement necklace.
📍 Address: 7235 Biscayne Blvd, Miami, FL 33138, United State
📞 Phone: +1 786-332-4156
---
3. Consignment Bar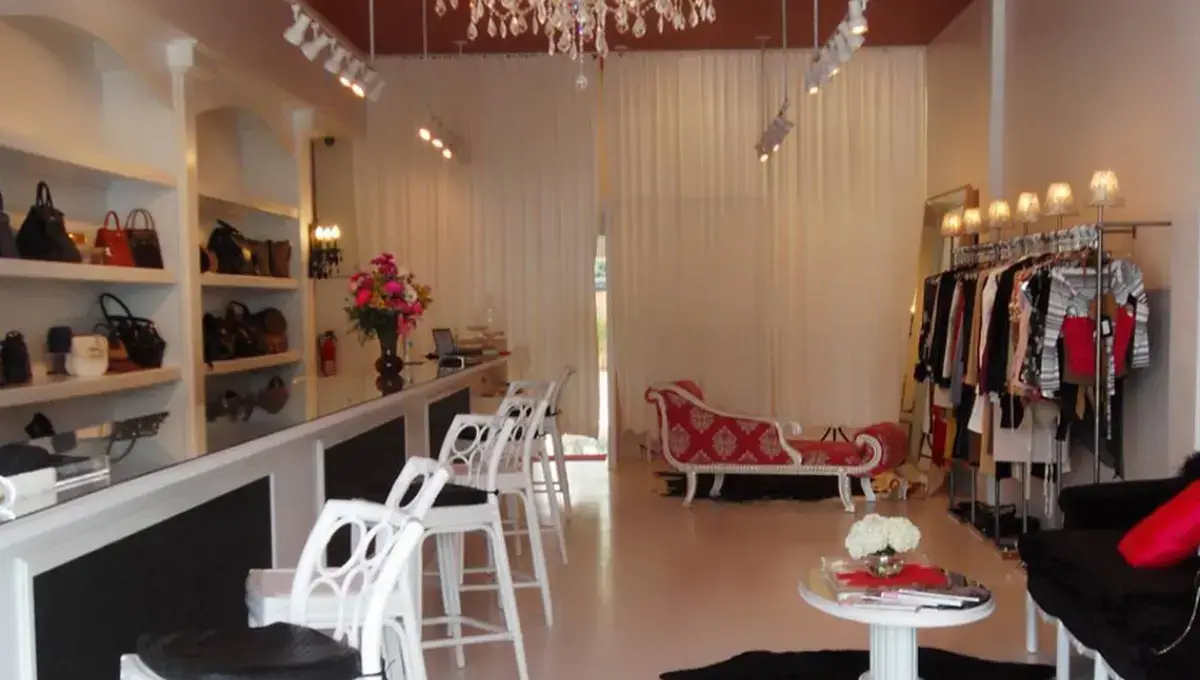 It will be challenging to accept that the Consignment Bar is a second-hand store when you first enter this upscale consignment establishment. However, glancing at the shallow price tags will help you return to reality.
Consignment Bar is a tiny piece of consignment nirvana for the designer-obsessed, located in Little River's up-and-coming neighborhood.
Consignment Bar exclusively offers truly upscale clothing, with stuff coming from the most luxurious closets in South Florida.
Customers may find gently used designer items from Hermes, Celine, Balenciaga, Chanel, Gucci, Lanvin, Stella McCartney, Valentino, Christian Louboutin, and Giuseppe Zanotti at this store, which is well known for having an extensive collection of pre-owned bags, shoes, and accessories in all tastes and styles.
Customers can typically bargain for an even better deal, within reason, even though the rates are already relatively reasonable.
📍 Address: 5580 NE 4th Ct #4a, Miami, FL 33137, United States
📞 Phone: +1 305-751-9996
---
4. Consign of the Times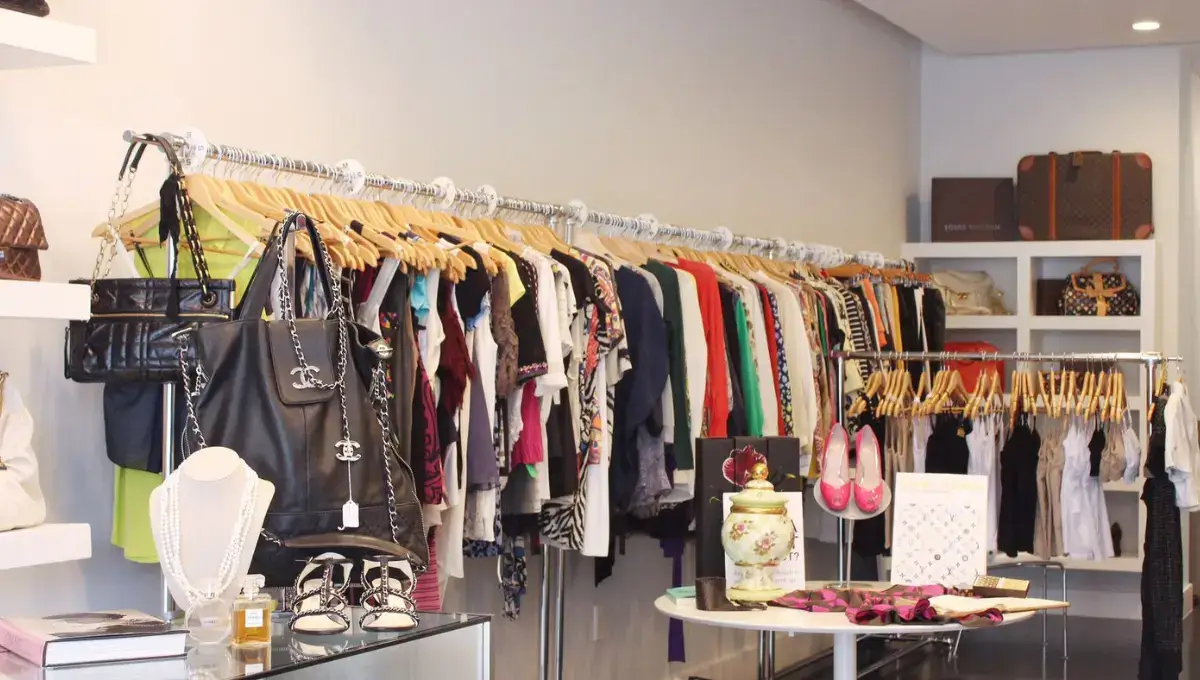 Consign of the Times, a well-known luxury and designer resale boutique in Miami, was established in 2001.
This Miami Beach store, which has been in business for 20 years, is one of the top locations to get designer shoes, purses, and accessories.
Customers can find pieces from well-known labels like Chanel, Givenchy, Christian Louboutin, Manolo Blahnik, and Yves Saint Laurent and items from modern designers like Isabel Marant and Margiela at this consignment shop.
📍 Address: 1935 West Ave # 105, Miami Beach, FL 33139, United States
📞 Phone: +1 305-535-0811
---
5. Maru Consign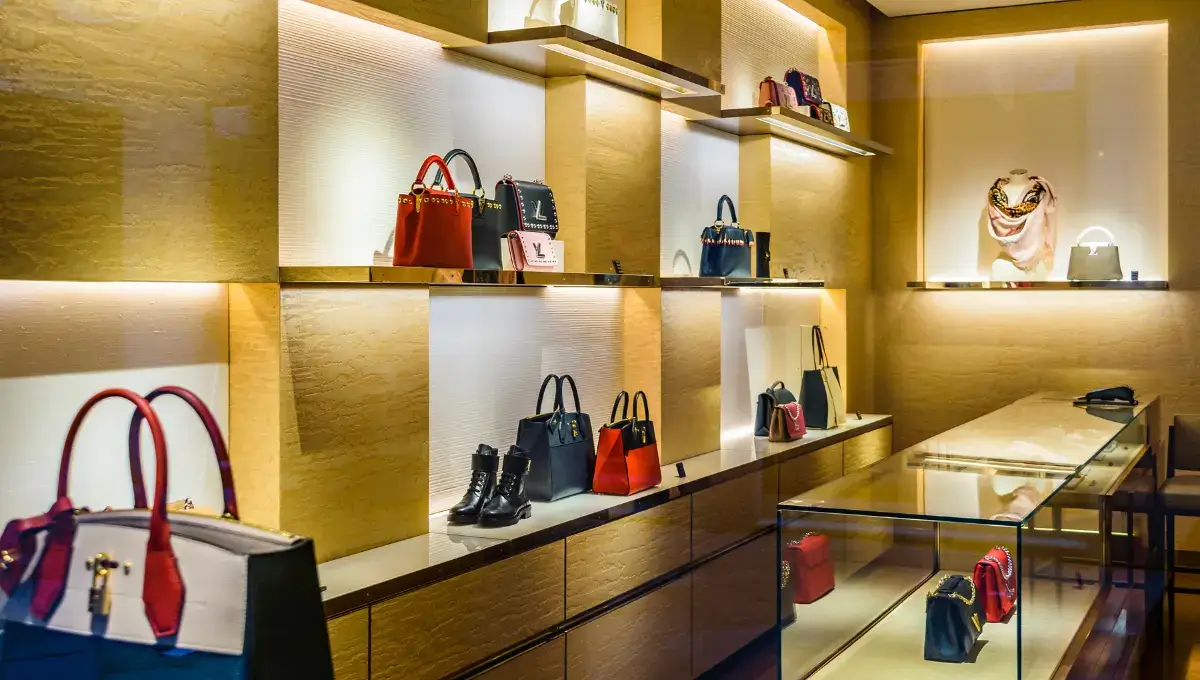 Maru Consign has joined the group of upscale consignment stores. Maru Consign, which is located on West Avenue, is well-known for its designer handbags from manufacturers including Hermes, Chanel, Vuitton, Gucci, Dior, and Celine.
Additionally offered in this upscale consignment store are watches, jewelry, accessories, and home furnishings by designers including Burberry, Alexander Wang, Saint Laurent, Fendi, and Marc Jacobs. The authenticity of each item has been certified.
Maru Consign, on the other hand, is a fantastic location to consign your designer goods. This long-standing organization, which was created in 2013, has a significant internet presence that enables you to display your luxury goods prominently.
Maru Consignment also provides a fantastic price-to-value return and a 90% commission rate for super-premium and limited-edition items.
📍 Address: 1200 West Ave, Miami Beach, FL 33139, United States
📞 Phone: +1 813-770-7348
---
6. The Fashionista Consignment Boutique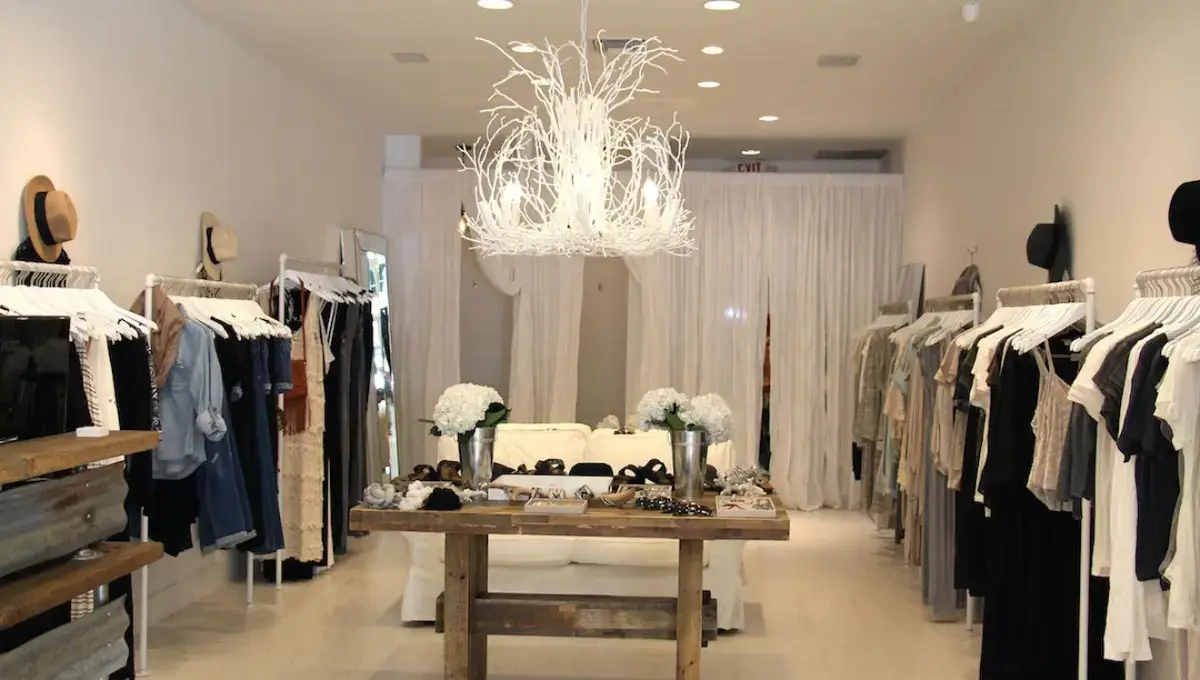 Another site where you can get big markdowns on designer brands is The Fashionista Consignment Boutique, located in the heart of Coconut Grove.
A mother-and-daughter team runs this upscale, modern company, and is another long-standing Miami institution.
The skilled merchandisers hand-select fashionable items from various labels, including Jimmy Choo, Balenciaga, J Brand, and Bottega Veneta. Remember that our carefully selected shop only sells the most excellent products.
Don't come looking for $5 jeans or $3 t-shirts; you may find a luxury garment that is hundreds of dollars less expensive than the retail price or a discounted designer bag.
This mother-daughter team will individually help you choose goods that fit your style once you arrive at the store. They also partner with you to edit your home closet and pick up secondhand goods you want to donate at your house.
📍 Address: 3135 Commodore Plaza, Miami, FL 33133, United States
📞 Phone: +1 305-443-4331
---
7. This & That Shop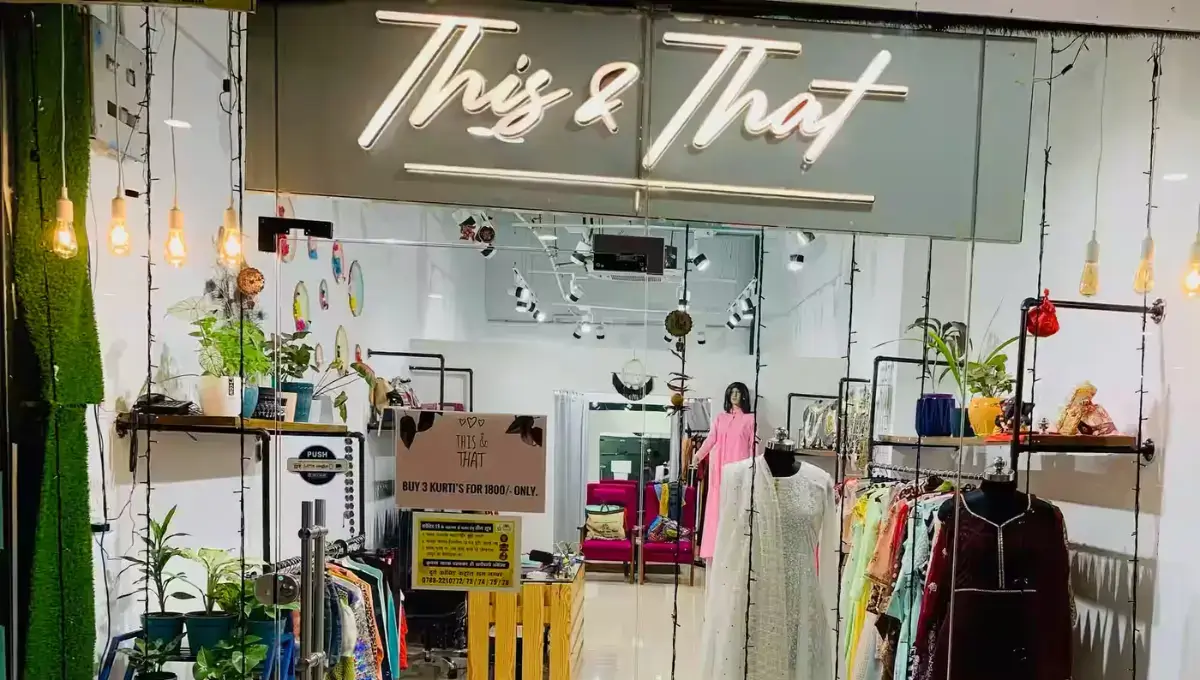 Visit This & That Shop on your way home after a delectable lunch at one of Miami's top eateries (several of which are found in Coconut Grove).
While many of Miami's resale and consignment stores sell upmarket and expensive designer clothing, This & That Shop separates from the competition by providing excellent deals.
This & That is a Coconut Grove institution run by the Plymouth Congregational Church women for 65 years.
Since the inventory is entirely based on what is donated to the store, as the name implies, serious scavengers can find a little bit of everything here.
In addition to suits, dresses, and gowns for special occasions, customers can browse for everyday wear, business casual attire, jewelry, watches, and other accessories.
Along with furniture, simple dishes, and other home goods, stores provide excellent literature, beautiful china, pottery, and artwork.
What's best? Shopping at This & That will not only save you money, but it will also benefit the neighborhood. Most of the charity that receives This & That proceeds are in Miami.
📍 Address: 3155 Commodore Plaza, Miami, FL 33133, United States
📞 Phone: +1 305-448-2114
---
8. Lotus House Thrift Chic Boutique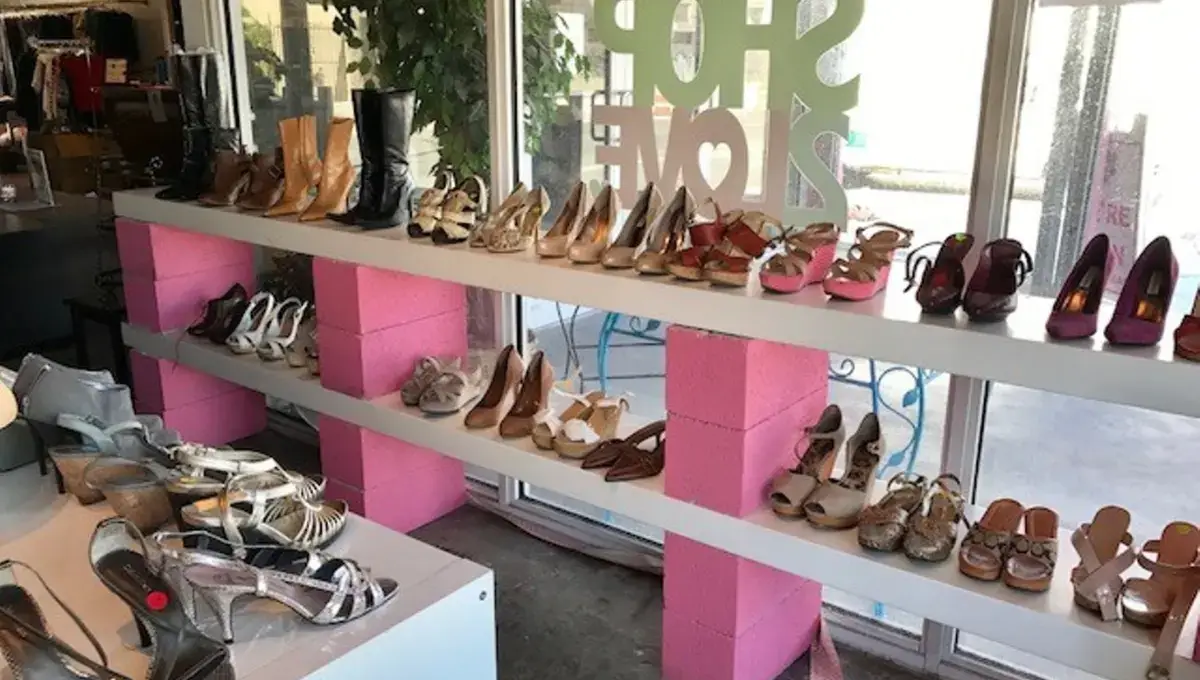 Thrifting at Lotus House Thrift Chic Boutique is another location where you can give and get if you're seeking a store to purchase items while supporting the local economy.
Women run the shop from the Lotus House Women and Children's Shelter, many escaping homelessness due to domestic violence, disabilities, and physical or mental illnesses.
Additionally, all of the money raised is given to the shelter and all of its programs and services, which include food, counseling, education, job training, and health care.
This small secondhand shop in Allapattah, divided into a thrift and vintage section, carries gently worn and brand-new items, some of which have designer labels.
Customers can find furniture and other home products at the store because donations make up most of the stock.
Lotus House Thrift will assist you in finding something new to treasure, whether you are looking for a gently used chair or unique jewelry.
The adorable cafe at Lotus House Thrift is a great place to get a cup of coffee if you need to refuel before a big thrift.
📍 Address: 2040 NW 7th Ave, Miami, FL 33127, United States
📞 Phone: +1 305-576-4112
---
9. Bargain Box Thrift Store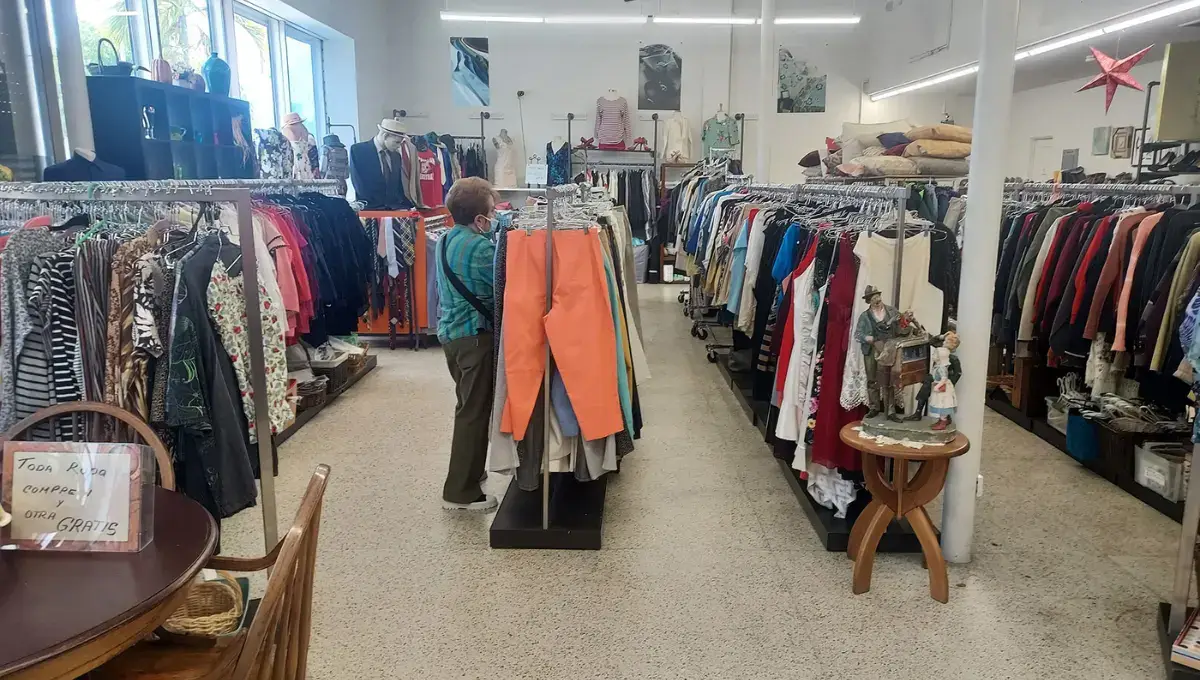 Shopping on a whim is ideal at the Bargain Box Thrift Store. Even though you might need to do some digging, you can create a fantastic treasure.
A word of advice: if you see anything you want, buy it. Otherwise, you'll regret it forever. Likely, it won't be there when you return the following time.
The Women's Cancer Association of the University of Miami owns and runs the Little Havana-based Bargain Box Thrift Store.
The Sylvester Comprehensive Cancer Center and the University of Michigan Miller School of Medicine receive 100% of the sales revenue, which is used for cancer research, patient treatment, and education.
Clothing, shoes, handbags, hats, household goods, small appliances, collectibles, artwork, furniture, and more are among the donated items used to create the inventory. Visit the "WCAbargainbox" shop on Etsy to understand what's available.
📍 Address: 1350 W Flagler St, Miami, FL 33135, United States
📞 Phone: +1 305-643-2945
---
10. Beatnix Miami Beach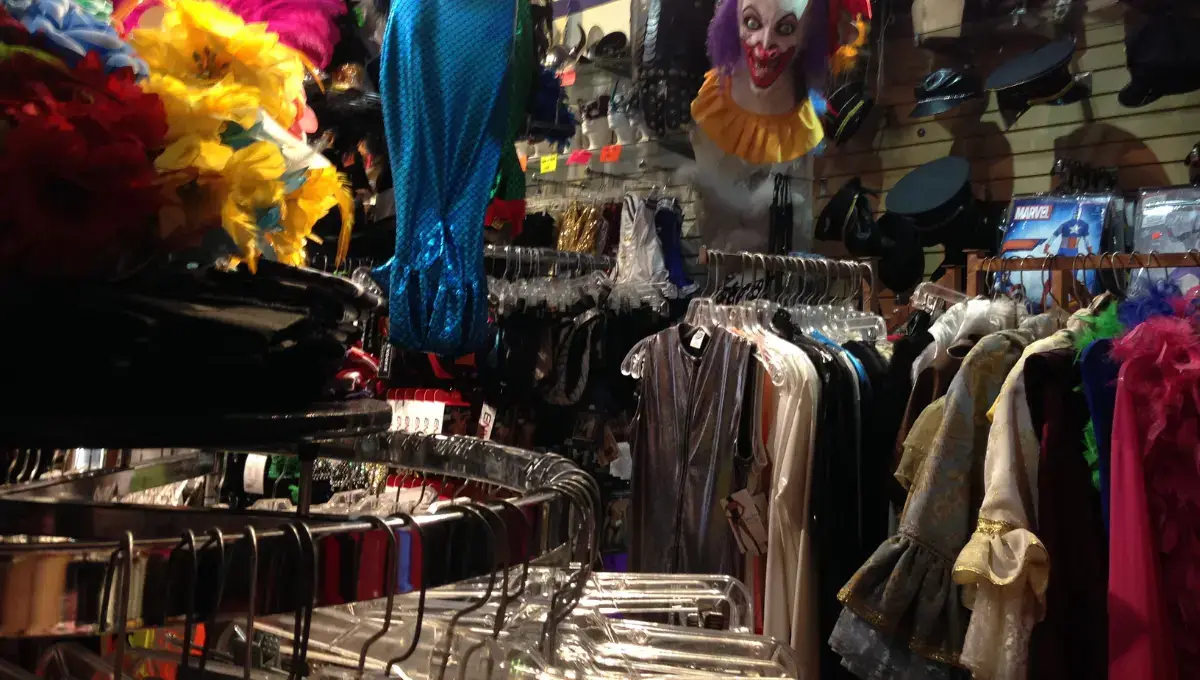 Beatnix is a very original costume store with many goods crammed inside its Miami Beach location.
Customers may purchase everything from top hats and tutus to gold booty shorts and rubber gas masks. While most bundled costumes cost between $50 and $60, extras can be purchased individually for less.
Beatnix is open till midnight from Thursday through Sunday if you need to buy a costume for a last-minute party or an accessory for a festival.
This makes this unique shop the ideal place to pick up a finishing piece for an outfit. Are you looking for something particular? The helpful staff will go above and beyond to aid in your search.
📍 Address: 2640 NW 5th Ave, Miami, FL 33127, United States
📞 Phone: +1 305-532-8733
---
11. Classy, Not Trashy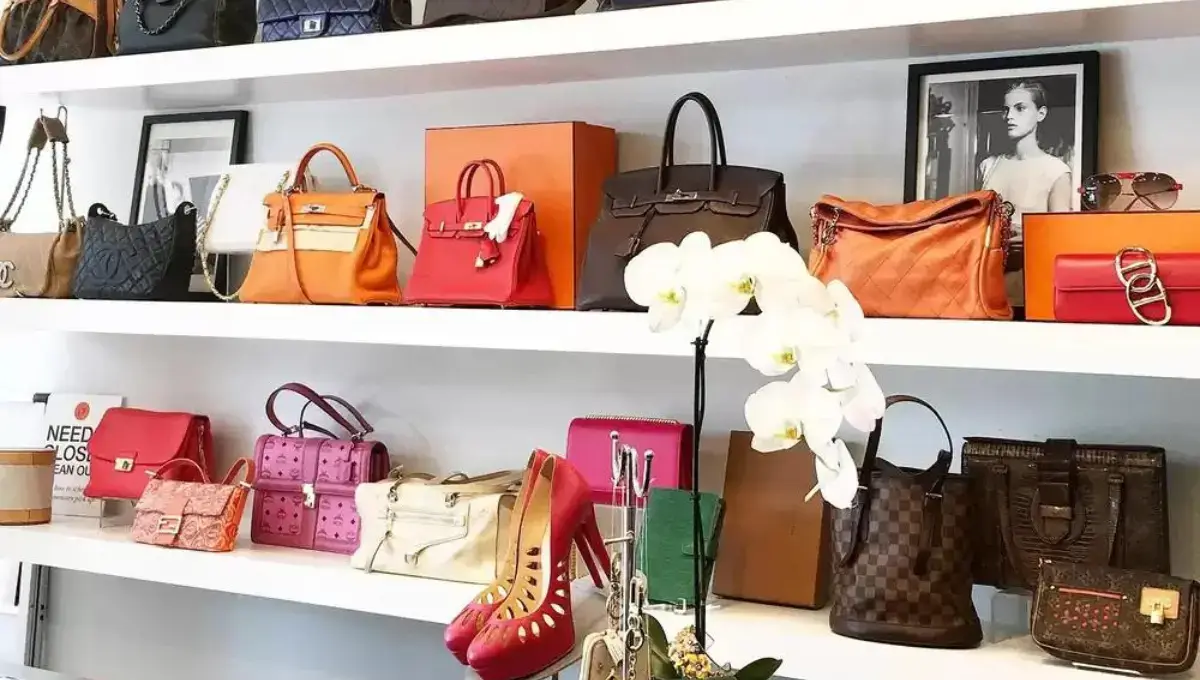 Don't let their modest façade fool you; this is one Miami consignment shop you won't want to miss.
There is enough unique second-hand merchandise within Classy Not Trashy to look through for a whole day. Real rarities can be discovered, such as a vintage Singer sewing machine or a wooden birdcage.
Maybe your new interest is collecting unusual cameras, or you want to use repurposed furniture to give a guest room a rustic feel—no issues doing that here.
Additionally, there is a chance to look through the local and handcrafted section that features Dixie Belle chalk paint.
📍 Address: 7871 Bird Rd, Miami, FL 33155, United States
📞 Phone: +1 786-803-8255
---
🙋🏻‍♀️ FAQs For Thrift Stores In Miami
There are a lot of questions that come to mind when going to thrift stores in Miami, some of the commonly asked questions are answered below.
Q. Does Miami have thrift stores?
A. Yes, Miami boasts a vibrant array of thrift stores offering unique finds and vintage treasures.
Q. Is Florida good for thrifting?
A. Absolutely, Florida's diverse thrift scene offers a wide range of hidden gems for thrifting enthusiasts.
Q. Where in the US has the best thrift stores?
A. Cities like New York, Los Angeles, and Portland are renowned for their exceptional thrift store selections.
Q. What US city has the most thrift stores?
A. Los Angeles is known to have a high concentration of thrift stores, providing endless thrifting options.
Q. Which is the best city in the world for thrifting?
A. London, with its eclectic markets and vintage shops, is often hailed as a global thrifting haven.
Q. Why is thrifting so popular now?
A. Thrifting's popularity stems from its unique finds, sustainability appeal, and the thrill of discovering one-of-a-kind items.
Q. What is your opinion on thrift shopping?
A. Thrift shopping offers a fantastic way to express individual style, support sustainability, and uncover hidden treasures.
Q. What exactly are thrift stores?
A. Thrift stores are shops that sell secondhand items, including clothing, accessories, and home goods, often at affordable prices.
Q. Are thrift items in good condition?
A. Thrift stores usually curate items in decent condition, but it's essential to inspect items before purchase. Minor wear and tear can add character to vintage pieces.
Q. How do I know if an item is truly vintage?
A. Authentic vintage items are typically from a specific era, with unique characteristics. Research and familiarize yourself with different time periods and fashion styles to spot genuine vintage pieces.
Q. Do thrift stores offer plus-size clothing options?
A. Many thrift stores offer a range of sizes, including plus sizes. It might require a bit more searching, but you can find stylish options in various sizes.
Q. What's the best time to find new items in thrift stores?
A. Thrift stores restock their shelves regularly, so there's no specific "best" time. Visit periodically to discover new arrivals and increase your chances of finding hidden gems.
Q. Are thrift stores in Miami only for clothing shopping?
A. No, thrift stores in Miami offer a diverse range of items beyond clothing. You can find furniture, books, electronics, accessories, home décor, and even sports equipment.
Q. Do thrift stores in Miami only sell used items?
A. Yes, thrift stores primarily sell used items, but that doesn't mean they lack quality. Many items are gently used and in excellent condition, offering great value for your money.
Q. Can I sell my items to thrift stores in Miami?
A. Yes, Many thrift stores in Miami accept gently used items through consignment or direct selling. It's a sustainable way to declutter your space and earn a little extra cash.
Q. Are the thrift stores organized, or is it a chaotic shopping experience?
A. Most thrift stores take organization seriously. You'll find well-arranged sections and categorized items, making your shopping experience enjoyable and efficient.
Q. Is bargaining acceptable at Miami's thrift stores?
A. While some thrift stores might be open to bargaining, it's essential to be respectful and reasonable. Keep in mind that these stores already offer items at discounted prices.
Q. Can I find designer items at Miami's thrift stores?
A. Yes, you can stumble upon designer items at Miami's thrift stores. Many locals donate or consign high-end fashion pieces, giving you the chance to own designer wear at a fraction of the cost.
---
👌 Conclusion
Exploring the best thrift stores in Miami isn't just a shopping spree; it's an adventure that unveils hidden treasures waiting to be discovered.
From vintage fashion to artisanal décor, these stores offer a glimpse into Miami's unique culture and style while keeping your budget intact.
So, gear up for a thrifting experience like no other and unearth exceptional finds that reflect your personality without compromising your wallet.
---
✉ Tell Us In The Comments As Per You Which One Is The Best Thrift Stores In Miami?
Also, don't forget to book your personalized holiday package with Fiery Trippers. Let us make your vacation a romantic as well as a dreamy getaway.
---