Are you in Miami and looking for good places for breakfast? If you have no idea, what are popular restaurants in Miami for breakfast, this article can help you in finding the best breakfast restaurants in Miami
😋 What type of breakfast cuisine is popular in Miami? Miami offers a diverse range of breakfast cuisines, including Cuban-inspired dishes, tropical fruit parfaits, and international fusion delights.
Miami is not only known for its stunning beaches and vibrant nightlife but also for its diverse and delectable culinary scene.
When it comes to breakfast, the city doesn't disappoint. From traditional American breakfasts to international fusion delights, Miami offers a wide array of options that cater to every palate.
---
📝 Here is the List Of the 11 Best Breakfast Restaurants in Miami
After a lot of research and considering the traveler's feedback we have shortlisted some of the best breakfast restaurants in Miami.
Eating House Miami
The Morgan's Restaurant
Versailles Restaurant
News Cafe
Threefold Café
Greenstreet Cafe
Blue Collar
Front Porch Cafe
Big Pink
Biscayne Diner
Batch Gastropub
1. Eating House Miami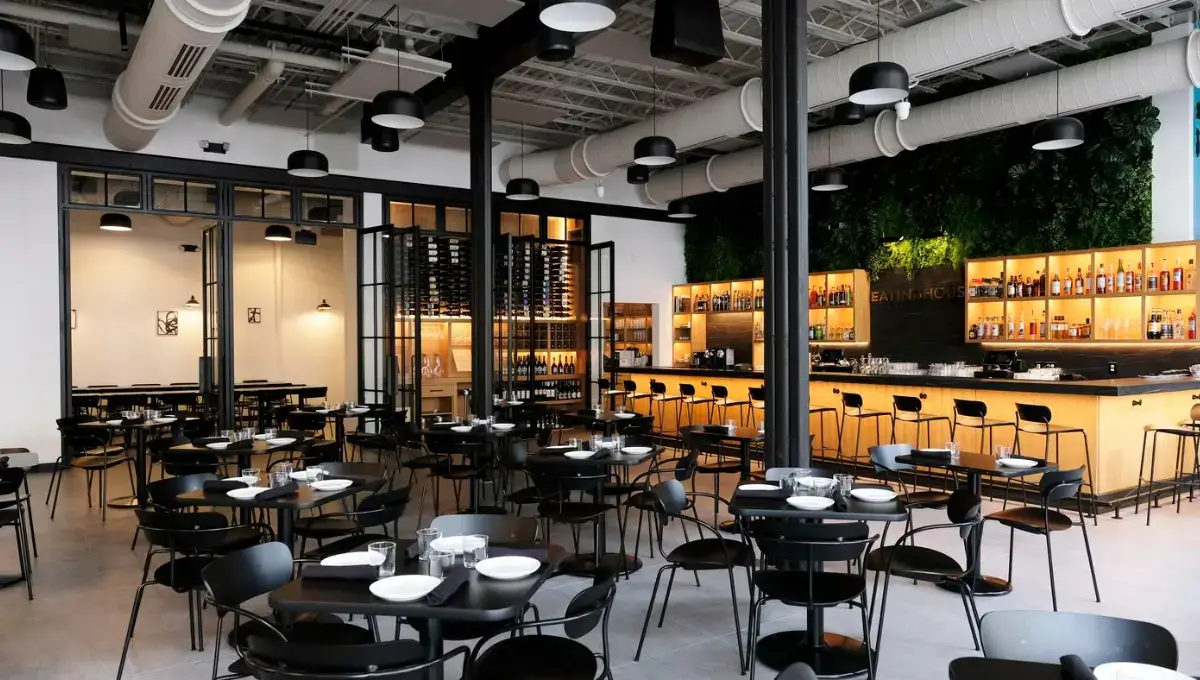 A culinary treat called Eating House Miami is situated in the Coral Gables neighborhood of Miami.
This cutting-edge restaurant is praised for its distinctive and imaginative breakfast and brunch cuisine that stimulates creativity.
One of its most well-known products is the distinctive Cap'n Crunch Pancake, a fun but delectable take on the breakfast staple. Their cuisine is elevated by various ingredients, from salty bacon to sweet Nutella.
However, it's not only about the cooking; the atmosphere is modern and upbeat, creating a welcoming setting that's ideal for beginning the day. Both the bright, stylish decor and the delicious food are favorites of visitors.
Beyond the food and ambiance, Eating House enjoys superior customer service. It is a well-liked breakfast destination in Miami due to the staff's reputation for going above and beyond to make every visitor's gastronomic adventure unforgettable.
📍 Address: 128 Giralda Ave, Coral Gables, FL 33134, United States
📞 Phone: +1 786-580-3745
---
2. The Morgan's Restaurant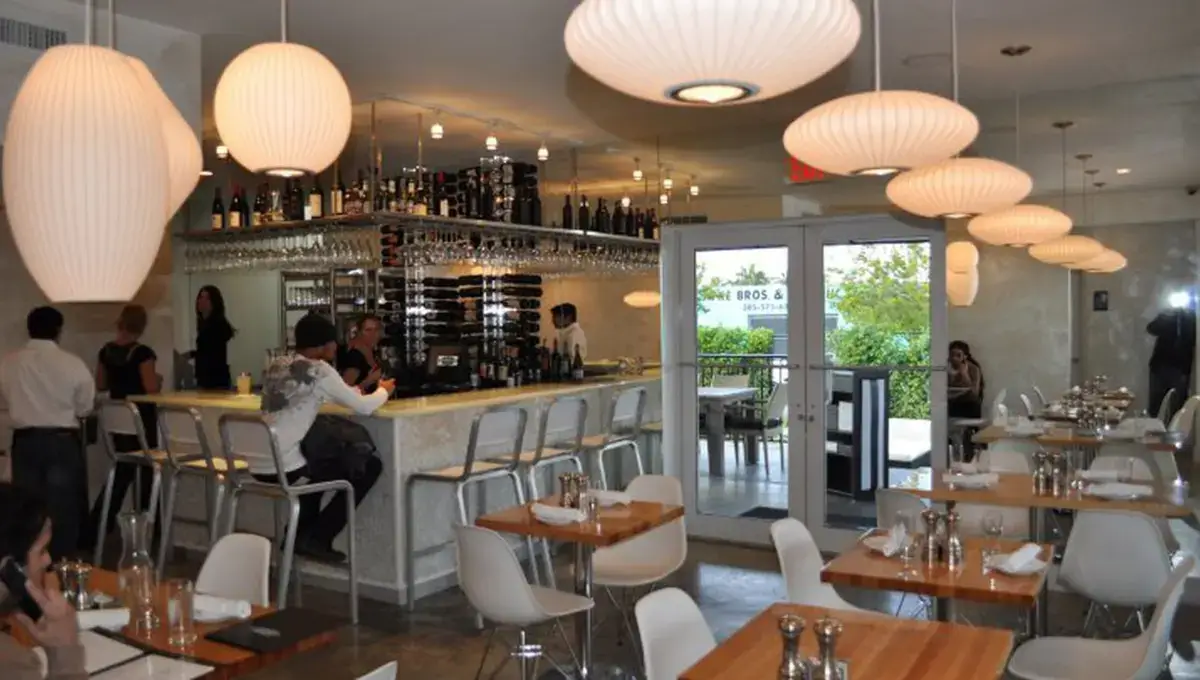 The Morgan's Restaurant is a lovely, family-run treasure recognized for its delicious homestyle dishes. It is situated in Miami's hip Wynwood neighborhood.
This restaurant, housed in an ancient house that has been refurbished, emanates warmth and offers a cozy setting ideal for leisurely breakfasts.
Customers especially love the restaurant's Raspberry-Brie French Toast, which puts a contemporary spin on classic breakfast fare. The mix of creamy brie, sweet, tangy raspberries, and buttery toast is simply divine.
In addition to its mouthwatering food, the restaurant is known for its cozy atmosphere, which features vintage furnishings and a sizable porch. Morgan's excellent service makes you feel like a family member, keeping a relaxed vibe.
Every guest's dining requirements are attended to by their approachable and courteous personnel.
The Morgan's Restaurant in Miami is a must-visit spot for breakfast because of its ideal trifecta of superb cuisine, cozy setting, and warm service.
📍 Address: 28 NE 29th St, Miami, FL 33137, United States
📞 Phone: +1 305-573-9678
---
3. Versailles Restaurant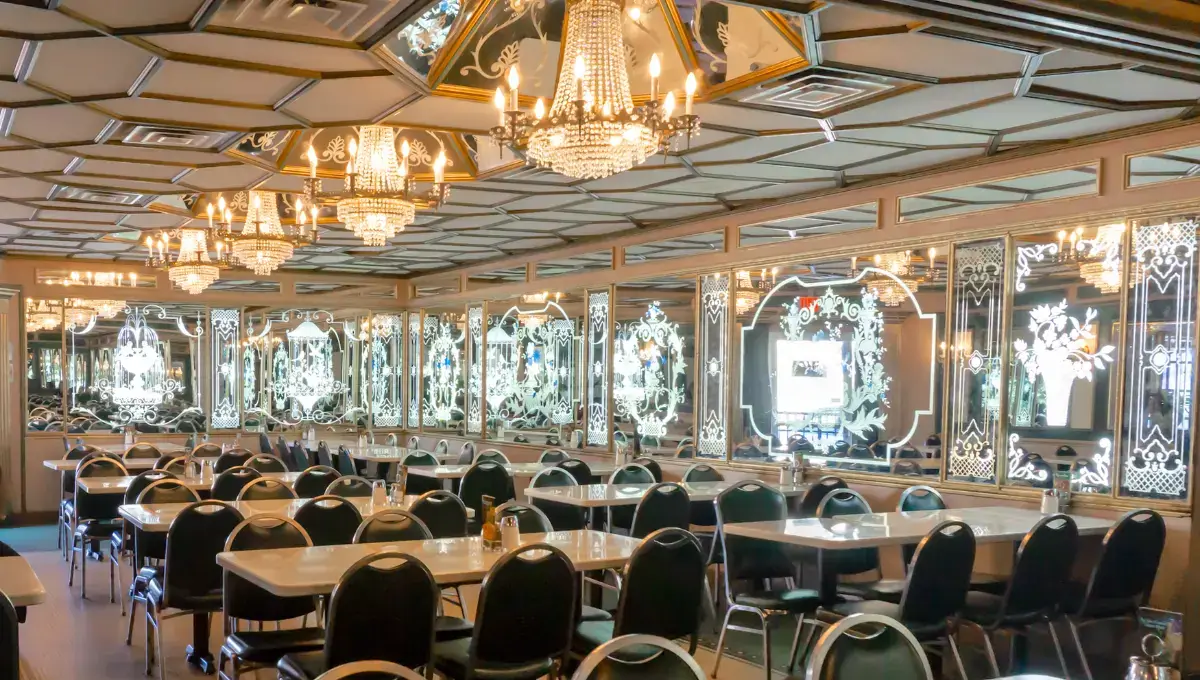 Versailles Restaurant has been providing traditional Cuban food for over 50 years, making it more than just a restaurant in Miami.
The establishment, dubbed "the world's most famous Cuban restaurant," is especially well-known for its authentic Cuban breakfast.
The menu offers traditional fare like "tostada," which is toasted Cuban bread with butter and served with coffee, or their filling "Desayuno," which consists of two eggs, ham, bacon, or sausage.
Their legendary "tortilla Cubana," a Cuban-style omelet filled with ham, cheese, and genuine Cuban flavors, is ideal for people with more adventurous palates.
All visitors will feel like they have entered Havana thanks to the bright decor, which reflects Cuban culture and features mirrored walls and chandeliers.
The vibrant atmosphere increases the Versailles experience together with the welcoming Latin friendliness.
Versailles Restaurant is tough to match whether you're looking for authentic Cuban food or a distinctive dining experience in Miami.
📍 Address: 3555 SW 8th St, Miami, FL 33135, United States
📞 Phone: +1 305-444-0240
---
4. News Cafe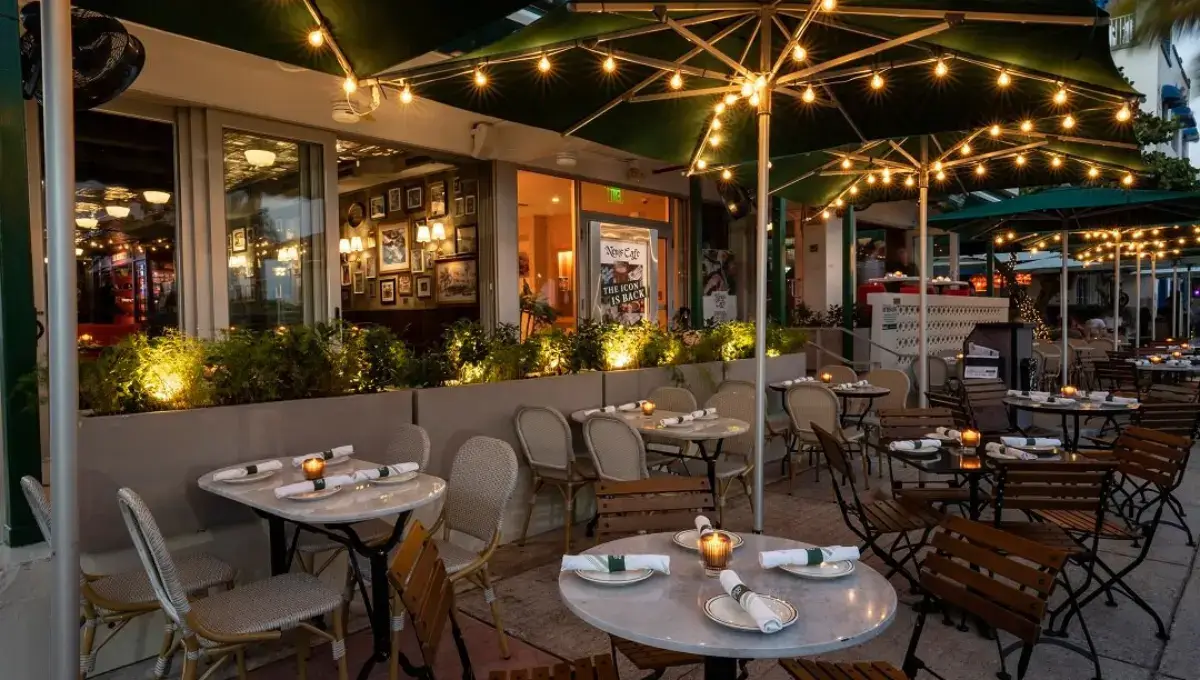 In the center of Miami's thriving South Beach, News Café is a renowned and well-liked restaurant.
The stunning waterfront setting of this 24-hour café and bar allows customers to enjoy their breakfast while taking in the scenery.
They offer worldwide newspapers and literature in addition to their diverse and extensive breakfast menu, which includes everything from their assorted bagels to decadently fresh fruit salads and flawlessly prepared omelets.
The café offers the relaxed, laid-back vibe that defines South Beach, acting as a meeting place for locals and visitors to enjoy their morning coffee and filling breakfast meals.
The dinner experience is made even more enjoyable by the pleasant service and employees. The motto of News Café is "Eat, Drink, Read,"
sums up the concept of the establishment perfectly: a café with delectable food, a wide selection of drinks, and a calm setting in which to enjoy a good book. You may get an authentic experience of Miami Beach life by visiting News Café.
📍 Address: 800 Ocean Dr, Miami Beach, FL 33139, United States
📞 Phone: +1 786-644-6061
---
5. Threefold Café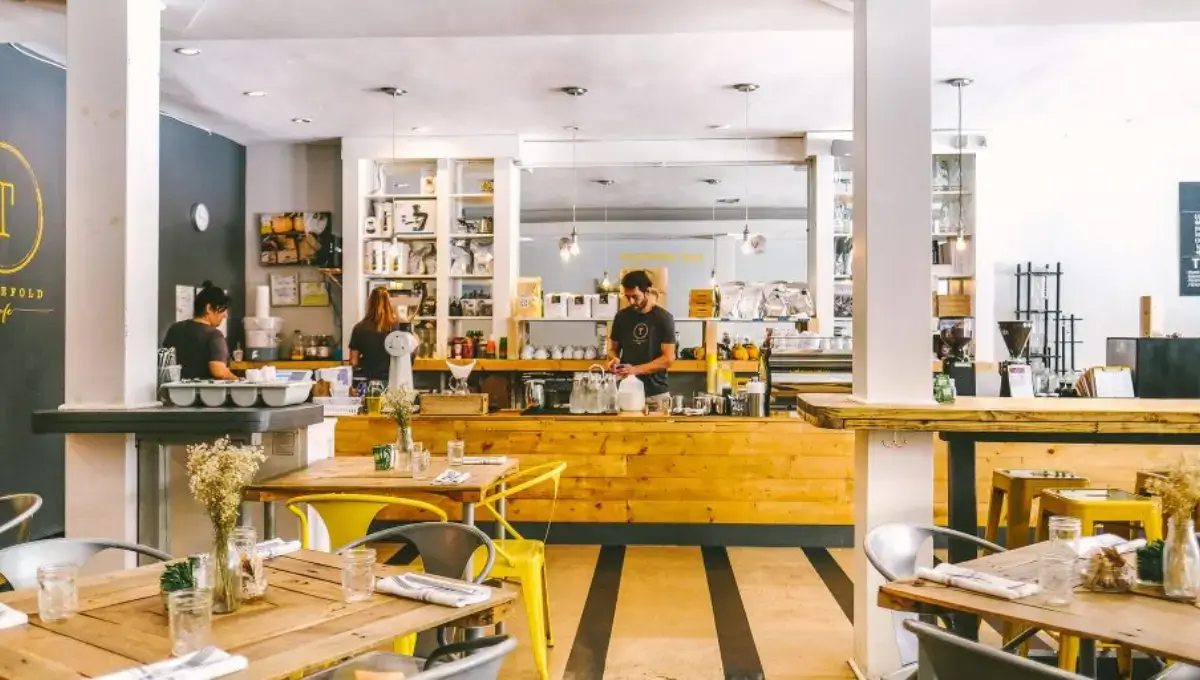 The Threefold Café in Miami is the place to go if you're looking for a lively, busy breakfast place.
This quaint café gives traditional breakfast dishes a gourmet twist by utilizing locally sourced ingredients and creating a bright, friendly atmosphere.
One of their best-known dishes, the "avo smash," combines heirloom tomatoes, freshly squeezed lime juice, basil, and an avocado that is just the right amount of ripeness on artisan sourdough toast.
It's the perfect way to start your Miami morning when paired with a cup of their expertly-made coffee.
The café also takes pride in its welcoming and helpful employees, who go above and beyond to ensure customers feel satisfied and well cared for.
The café's distinctive takeaway and delivery services have skyrocketed in popularity and offer a convenient way to experience the gourmet cuisine at Threefold.
Threefold Cafe provides a pleasant dining experience whether you're searching for a quiet morning coffee or a filling brunch.
📍 Address: 1441 Brickell Ave Suite 310, Miami, FL 33131, United States
📞 Phone: +1 786-362-6616
---
6. Greenstreet Cafe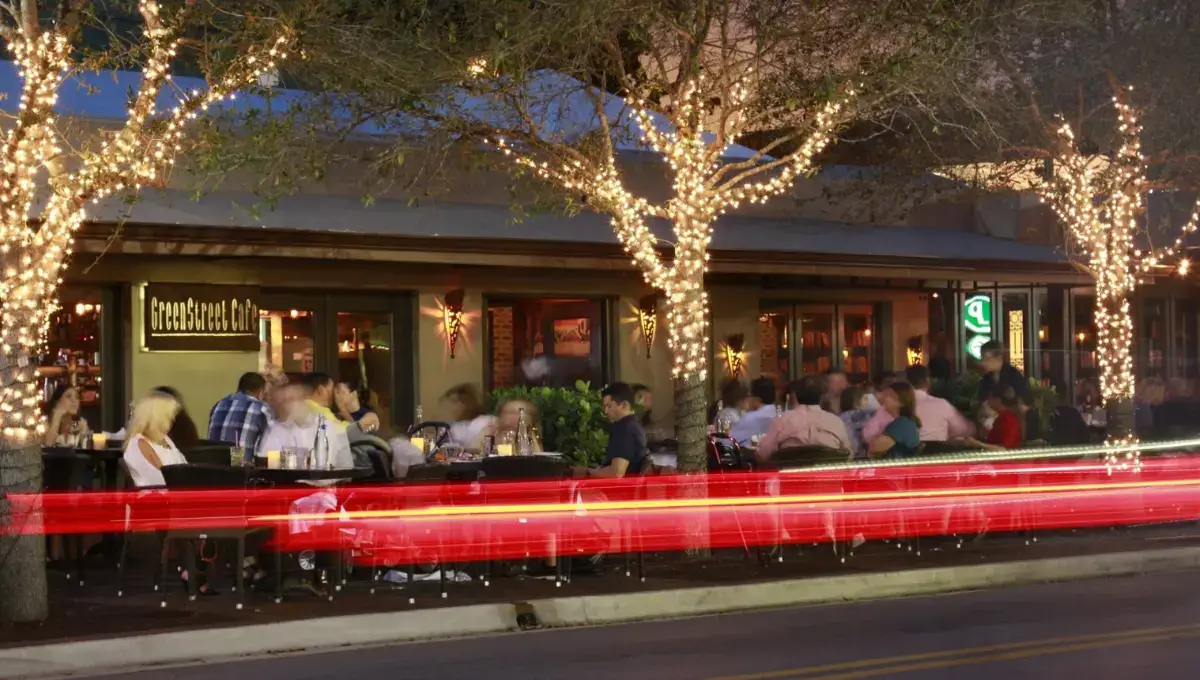 The Greenstreet Cafe considered the most recognizable outdoor bar and restaurant in Coconut Grove, is the ideal location in Miami for a leisurely breakfast.
Many breakfast favorites are on the menu, but their Nutella-filled pancakes stand out as fan favorites.
This hotspot, frequented by celebrities, tourists, and residents alike, offers a distinctive indoor-outdoor dining experience that lets customers take advantage of the pleasant Florida weather.
A must-visit location, it has a lively and hip environment and offers attentive service.
Greenstreet Cafe offers something for everyone, whether you're searching for a place to people-watch, have a special breakfast, or unwind with some delicious food.
📍 Address: 3468 Main Hwy, Miami, FL 33133, United States
📞 Phone: +1 305-444-0244
---
7. Blue Collar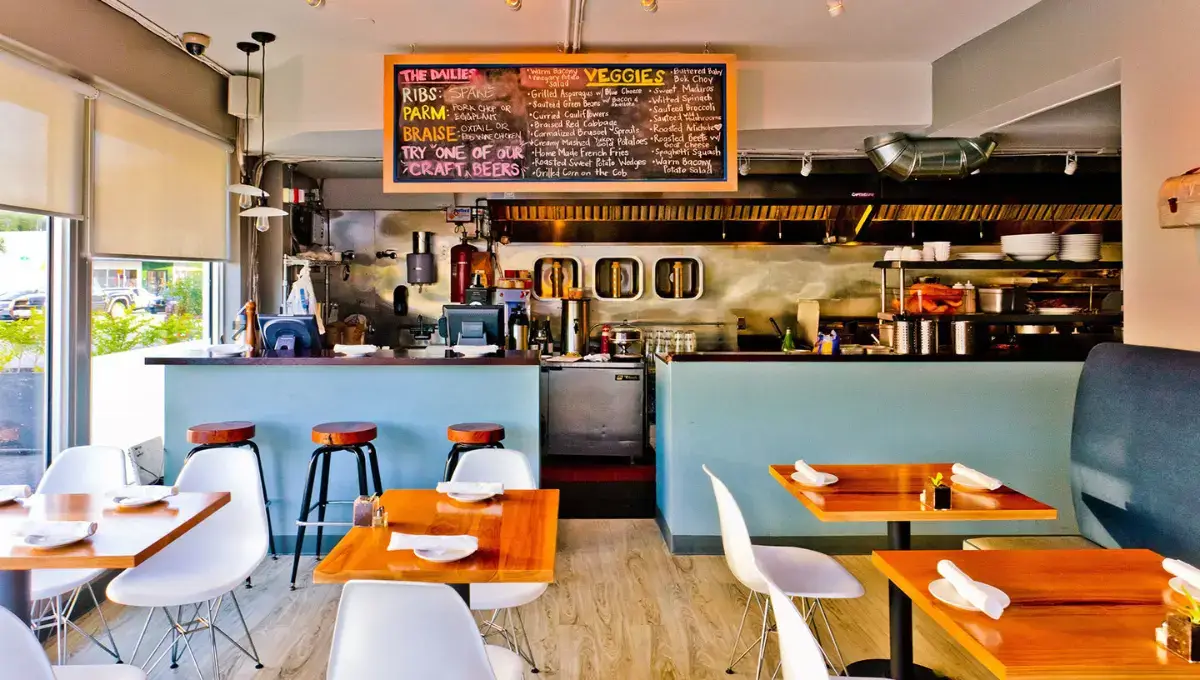 The cozy little Blue Collar restaurant is widely recognized for its warm hospitality and substantial comfort food.
It is situated in Miami's historic MiMo neighborhood. They provide a "brunch for two" that comprises a range of delectable courses and specializes in American diner fare.
Blue Collar guarantees a distinctive eating experience that is both cozy and charming. The restaurant is famed for its "Veg Chalkboard," which features a list of new, daily veggie sides.
Their 'comfort classics' go wonderfully with the little dining room's retro décor and old-world charm. A trip to Blue Collar ensures a fulfilling start to the day.
📍 Address: 6730 Biscayne Blvd, Miami, FL 33138, United States
📞 Phone: +1 305-756-0366
---
8. Front Porch Cafe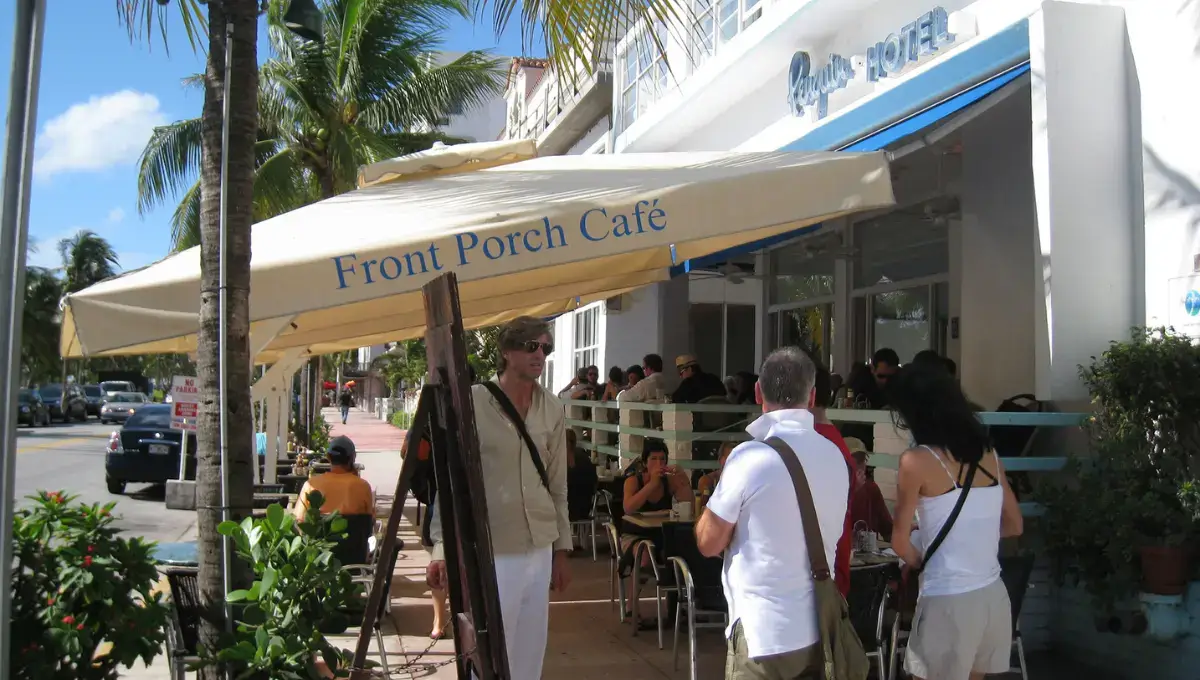 One of Miami Beach's most beloved restaurants, The Front Porch Cafe, is well known for its vast, delectable breakfast menu and prime oceanfront location.
They take great satisfaction in their diverse and alluring cuisine, which includes everything from classic Eggs Benedict to their well-known handmade granola.
This café is a favorite hangout for both locals and visitors since it offers a casual, comfortable dining setting together with top-notch service.
It has a great outside setting that lets customers enjoy a sumptuous breakfast while taking in Ocean Drive's bustling energy.
Its proximity to the ocean makes for the ideal post-breakfast stroll and improves the dining experience.
To create a genuinely delightful start to the day, The Front Porch Cafe skilfully mixes high-quality, delectable food with a welcoming, laid-back atmosphere. It is a crucial component of any tour of Miami's cuisine.
📍 Address: 1458 Ocean Dr, Miami Beach, FL 33139, United States
📞 Phone: +1 305-531-8300
---
9. Big Pink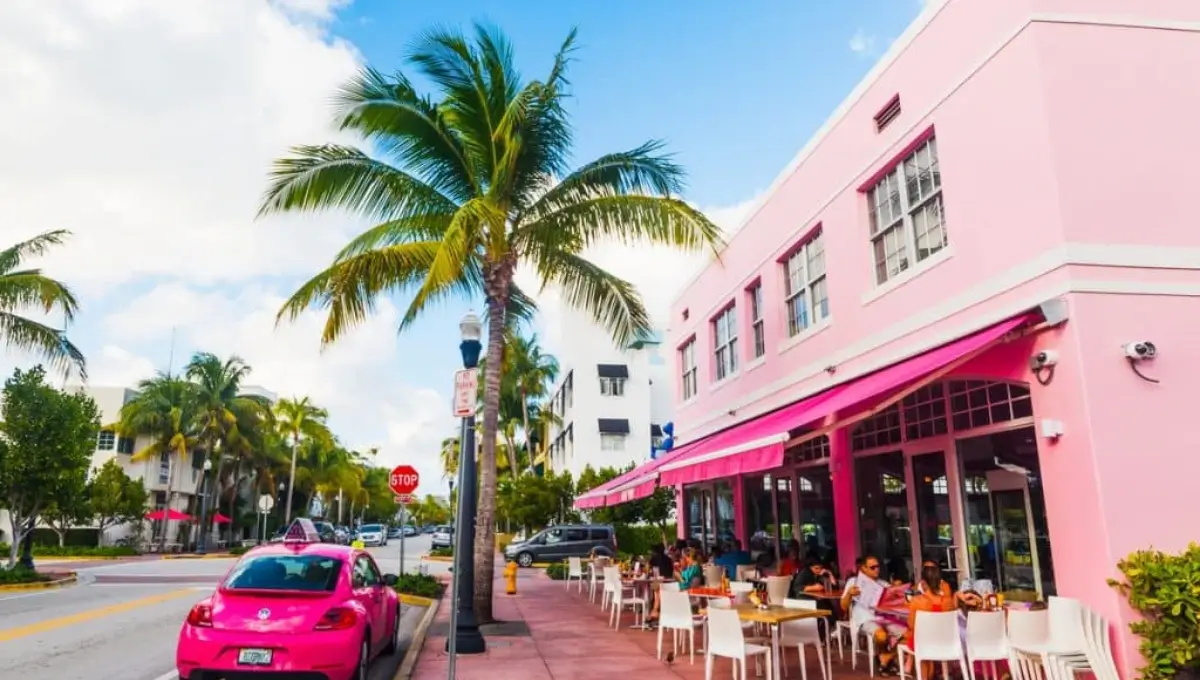 Big Pink, a Miami culinary institution, is a must-go for anybody seeking a classic diner experience with a contemporary twist.
There is something for every breakfast desire on the menu, whether it is traditional pancakes, personalized eggs, or the sumptuously loaded breakfast burritos.
A lively dining experience is produced by its vivid, retro-chic furnishings and warm, inviting ambiance.
Big Pink is a must-have Miami breakfast destination because of its dedication to generous quantities and premium ingredients delivered in a lively, informal setting with exceptional service.
📍 Address: 157 Collins Ave, Miami Beach, FL 33139, United States
📞 Phone: (305) 532-4700
---
10. Biscayne Diner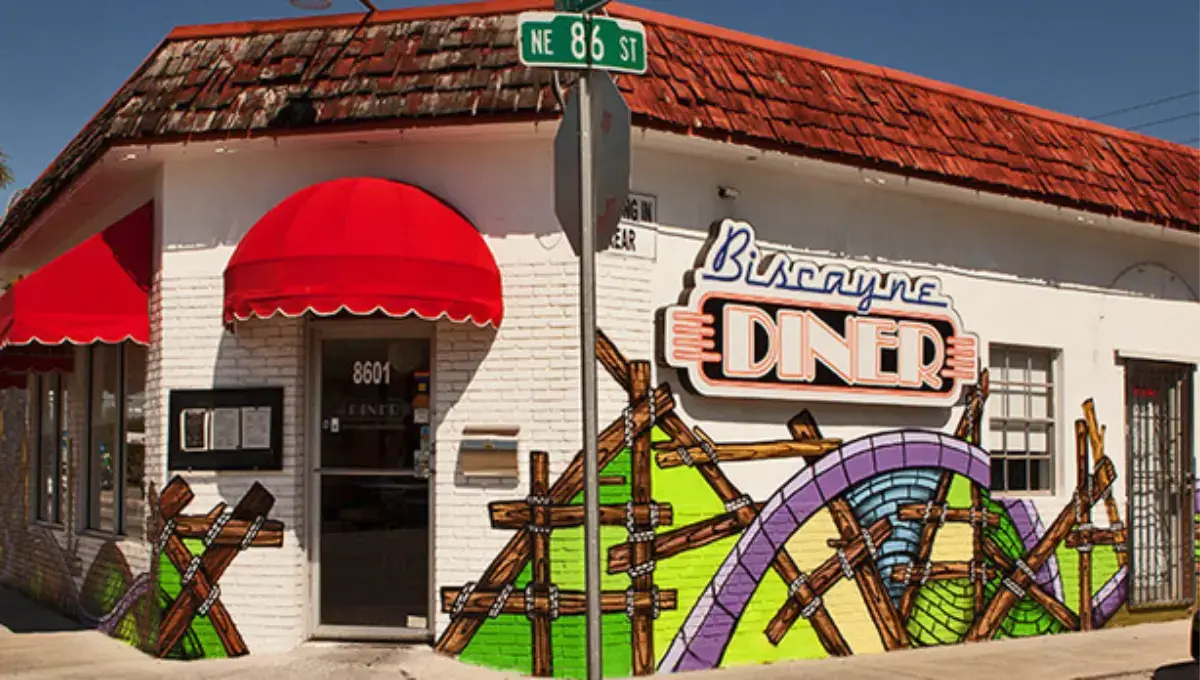 Miami's lovely and nostalgic Biscayne Diner serves customers traditional American diner fare with a twist.
Customers can enjoy a variety of substantial breakfast options while relaxing in the restaurant's vintage-inspired environment.
The Biscayne Omelette, stuffed with bacon, ham, and sweet onions, and their handmade biscuits, which personify comfort food, are two standout items. Biscayne Diner offers a warm, welcoming atmosphere and rapid, attentive service.
It covers a wide range of tastes and dietary needs with ease because of its relaxed ambiance and a wide assortment of menu items that range from the straightforward to the luxurious.
Visitors will feel they've traveled back in time thanks to features like the sparkling retro counter seats and the cozy warmth of the neon lights, which mirror the old American diner culture.
When you stop by Biscayne Diner, you can reflect on simpler times while savoring a warm breakfast.
📍 Address: 8601 Biscayne Blvd, Miami, FL, United States, Florida
📞 Phone: +1 305-756-9910
---
11. Batch Gastropub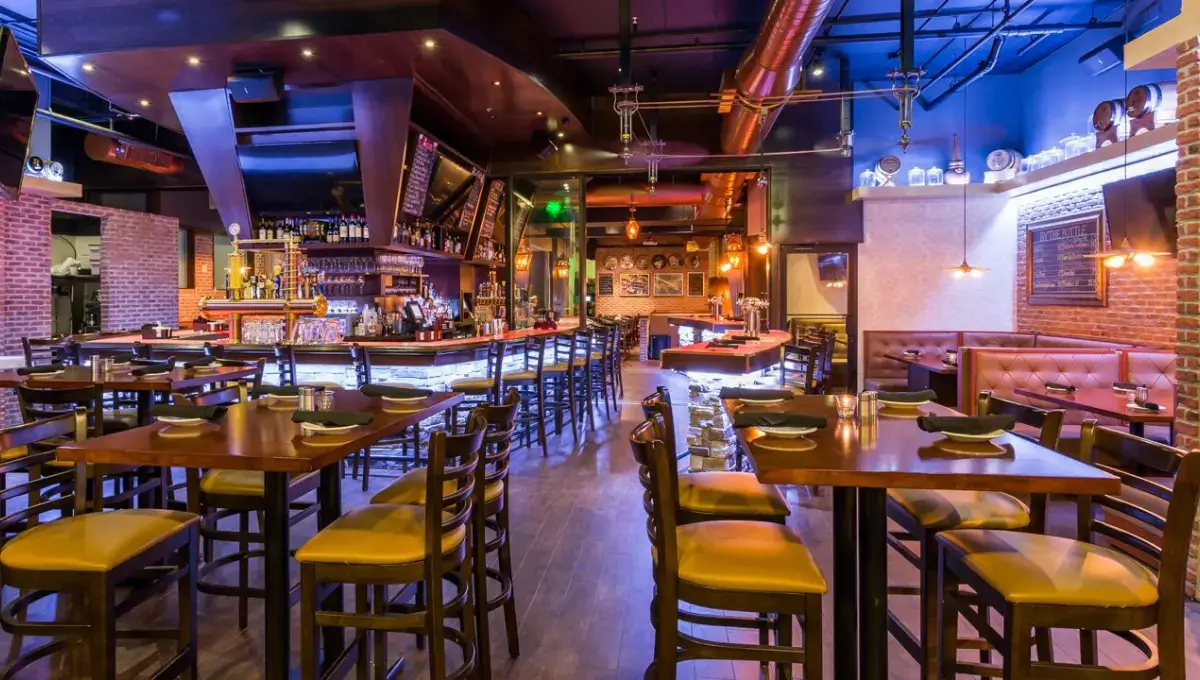 In addition to being a well-liked location for late-night dinners and drinks, Batch Gastropub in Miami's bustling Brickell neighborhood is also a preferred venue for creative brunch fare.
The eatery offers a distinctive take on traditional breakfast fare and is particularly well-known for its Chicken 'n' Waffles with bacon butter and jalapeno maple syrup.
Every meal served at the restaurant showcases the creative ways in which flavors and cooking methods are combined, utilizing fresh, locally sourced produce whenever possible.
A lively, welcoming atmosphere is created by the warm and friendly ambiance, which includes communal tables and comfortable booths against an industrial-chic backdrop.
They enjoy their pleasant atmosphere and friendly personnel, who work hard to make each meal special.
📍 Address: 30 SW 12th St, Miami, FL 33130, United States
📞 Phone: +1 305-808-5555
---
🙋🏻‍♀️FAQs For Breakfast Restaurants in Miami
There are a lot of questions that come to mind while searching for the best breakfast restaurants in Miami, some of the commonly asked questions are answered below.
Q. Where did the Kardashians eat in Miami?
A. The Kardashians enjoyed meals at prime Miami spots like Prime 112 and Komodo.
Q. What is Florida's main food?
A. Seafood, especially stone crab claws, is a prominent and beloved part of Florida's cuisine.
Q. What breakfast is Florida known for?
A. Florida is known for its key lime pie-inspired pancakes, a delightful twist on a classic breakfast.
Q. What type of breakfast cuisine is popular in Miami?
A. Miami offers a diverse range of breakfast cuisines, including Cuban-inspired dishes, tropical fruit parfaits, and international fusion delights.
Q. Are these breakfast restaurants suitable for families with children?
A. Yes, many of these restaurants are family-friendly and offer options for both kids and adults.
Q. What is the best time to visit these breakfast spots to avoid long waits?
A. Weekdays tend to be less crowded, so visiting during the early morning hours on weekdays can help you avoid long waits.
Q. Are vegetarian and vegan breakfast options available at these restaurants?
A. Yes, Most of these restaurants offer vegetarian and vegan breakfast choices to cater to different dietary preferences.
Q. How does the oceanfront ambiance enhance the breakfast experience in Miami?
A. The oceanfront ambiance adds a touch of tranquility and beauty, creating a relaxing atmosphere that complements the delicious breakfast offerings.
Q. What makes these breakfast restaurants in Miami special?
A. These restaurants stand out for their unique offerings, whether it's the breathtaking views, diverse international flavors, or emphasis on health-conscious options. Each spot has its own charm that adds to the overall breakfast experience.
Q. What's the average cost for breakfast at these establishments?
A. Prices can vary depending on the restaurant and the dishes you choose. On average, expect to spend around $15 to $25 per person for a fulfilling breakfast experience.
Q. Can I enjoy a beach view while having breakfast in Miami?
A. Yes, Miam's beachside breakfast spots, such as "Sunrise Shore Bistro" and "Beachcomber's Brunch Haven," offer stunning views of the ocean, allowing you to savor your meal with a breathtaking backdrop.
---
👌 Conclusion
When it comes to the best breakfast restaurants in Miami, the options are as diverse as the city itself.
Whether you're seeking a classic American breakfast, international flavors, or a health-conscious meal, Miami's culinary scene has something for everyone.
From oceanfront cafes to charming European-style bistros, these breakfast spots promise not only delectable dishes but also memorable dining experiences.
Start your day right by indulging in the city's breakfast delights, and let your taste buds embark on a flavorful journey.
---
✉ Tell Us In The Comments According to You Which One Is The Best Breakfast Restaurants In Miami.
Also, don't forget to book your personalized holiday package with Fiery Trippers. Let us make your vacation a romantic as well as a dreamy getaway.
---