Are you looking for good brunch places in Miami for your upcoming vacation? If you have no idea about Maima's restaurants that offer bottomless brunch, this article can help you in finding the best bottomless brunch options In Miami.
What happens at a bottomless brunch? A bottomless brunch is a meal that includes limitless alcoholic beverages and a fixed menu that is often consumed in the late morning or early afternoon.
Brunch in Miami is not just a meal; it's an experience. With a vibrant culinary scene and stunning views, Miami offers some of the best bottomless brunch options in the world.
Whether you're a local or a visitor, indulging in a Miami brunch is a must.
We'll take you on a gastronomic journey through the city, exploring the top spots to savor your favorite mid-morning meal.
---
📃 List of 11 Best Bottomless Brunch Options In Miami, Florida
Below are some famous bottomless brunch restaurants In Miami that will take your enjoyment to the next level.
1. Jaya at the Setai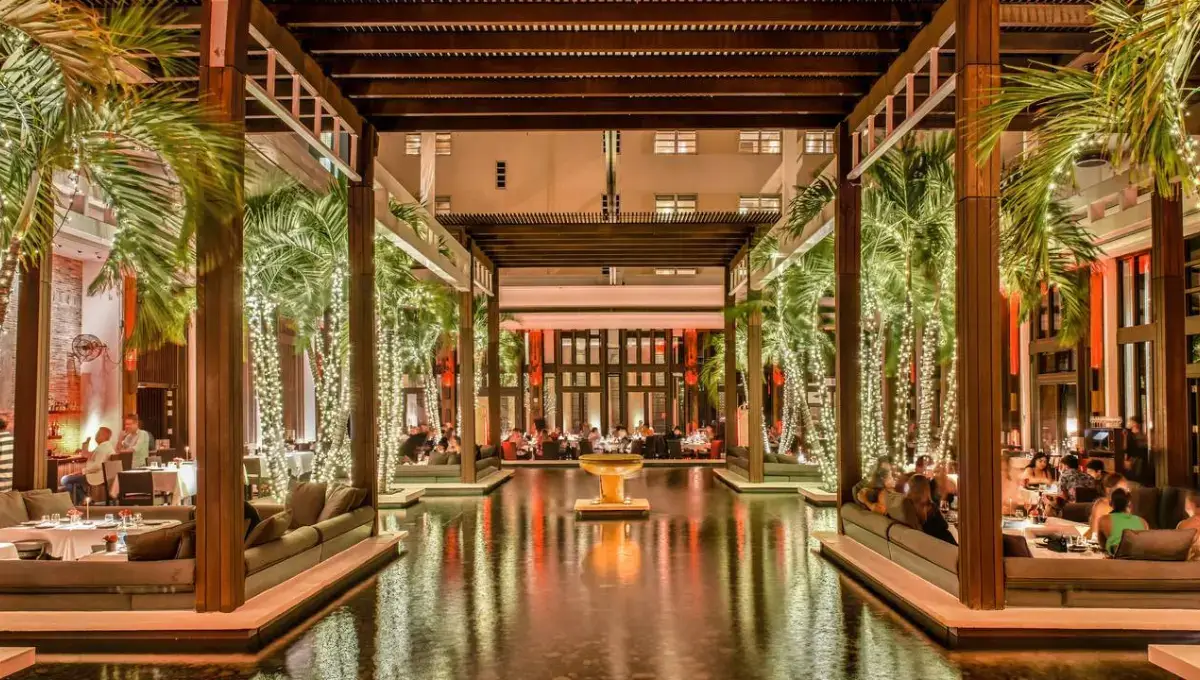 One of the best bottomless brunch experiences in the city is at Jaya at the Setai in Miami Beach. Jaya, within the opulent Setai Hotel, provides a classy and refined ambiance that perfectly matches its first-rate brunch menu.
The flowing champagne is the focus of their bottomless brunch, allowing customers to sip on limitless champagne while indulging in a gourmet journey of foods with international and Asian influences.
Jaya's cuisine features the best flavors worldwide, from exquisitely presented sushi and sashimi to fragrant curries and delicious dim sum.
In the heart of Miami Beach, Jaya at the Setai offers a brunch experience that combines elegance, flavor, and spectacular surroundings with outstanding service and a stunning seaside setting.
---
2. Tea Room at EAST Miami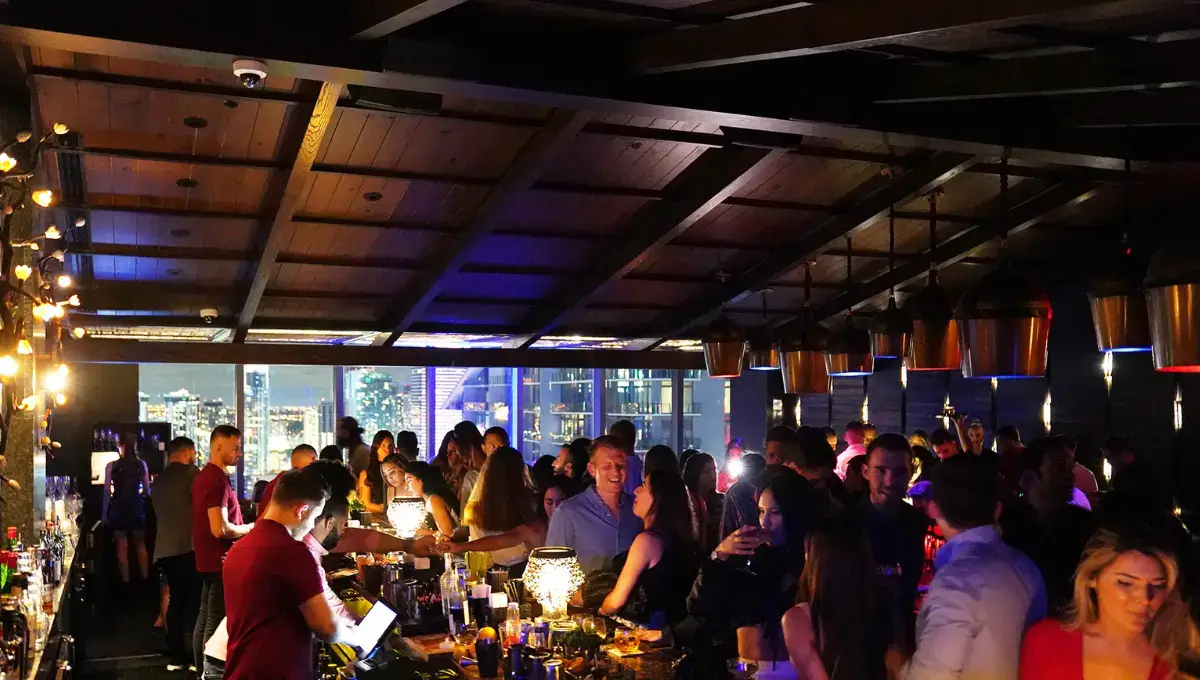 The Tea Room at EAST Miami offers one of the best bottomless brunches in Miami, tucked away in the thriving Brickell neighborhood.
When you enter this stylish and contemporary location, you'll find a welcoming atmosphere and a delicious selection of gourmet treats.
Prosecco flows during the Tea Room's bottomless brunch, allowing visitors to sip unlimited glasses of bubbly delight.
With your coffee, savor a delicious assortment of handcrafted pastries and small dishes to satisfy your sweet and savory tastes.
The Tea Room at EAST Miami promises a spectacular and elevated brunch experience in the heart of Brickell, whether you're indulging in their fluffy pancakes, freshly baked croissants, or inventive brunch concoctions.
---
3. Freehold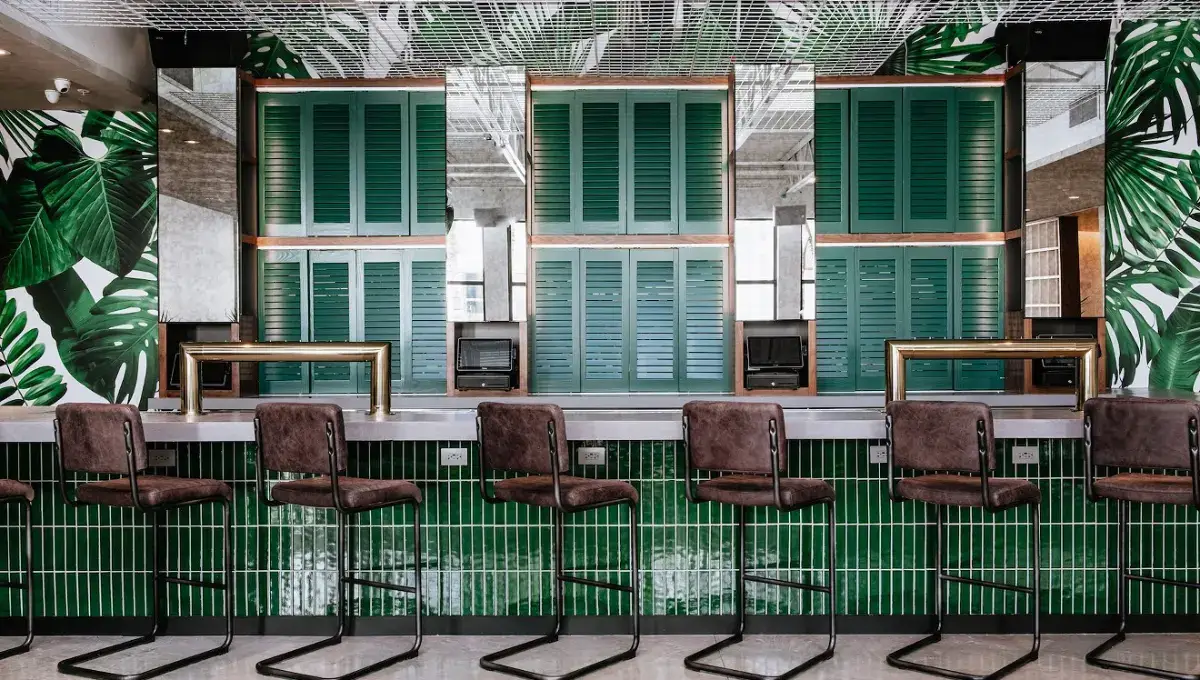 A top-notch bottomless brunch in Miami can be had at Freehold, an eatery in the bustling Wynwood neighborhood.
You'll notice the bustle of excitement as soon as you enter this trendy and bustling establishment.
With its bottomless brunch and unlimited mimosas, Freehold offers the ideal atmosphere for a fun and lavish meal with friends.
There are several brunch staples and comfort food favorites on the menu, including delectable burgers, fluffy pancakes, and eggs benedict.
Freehold in the Middle of Wynwood offers an outstanding brunch experience that blends excellent food, free-flowing drinks, and a vibrant setting with its laid-back ambiance, live music, and expansive outdoor patio.
---
4. Il Mulino, New York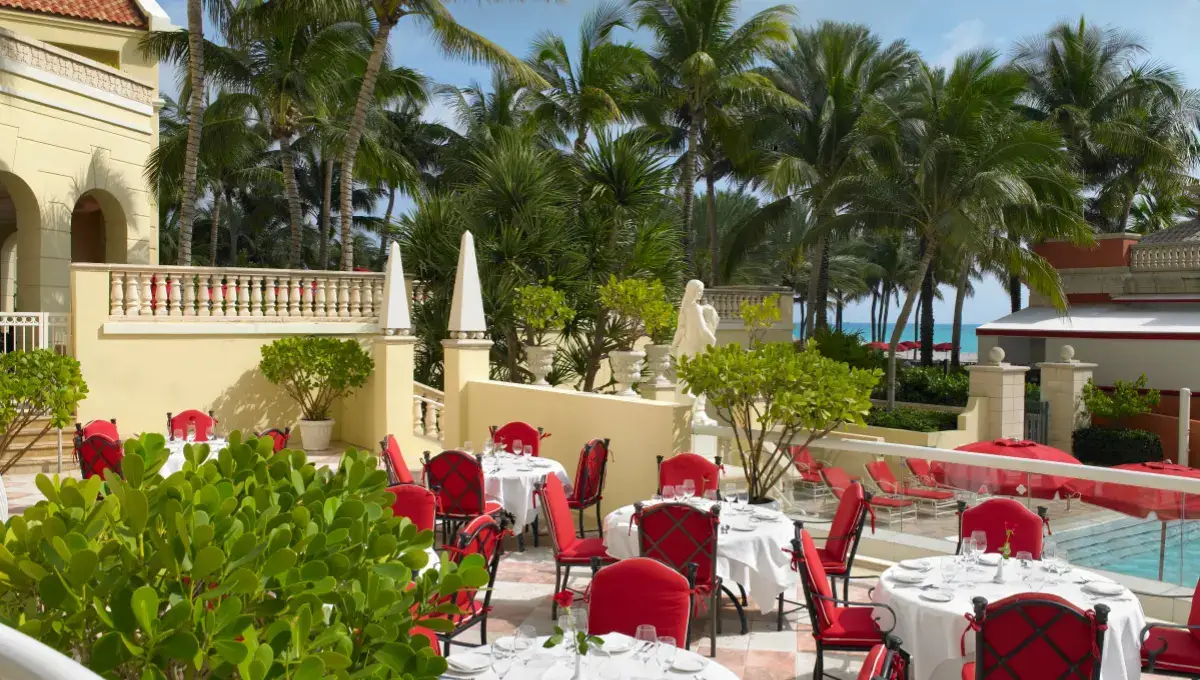 Il Mulino New York is one of Miami's most excellent options for endless brunch since it embodies sophistication and sophisticated eating.
This well-known eatery, situated in Sunny Isles Beach, provides patrons with an opulent and chic setting where they can have a unique gastronomic experience.
They offer unlimited bellinis as part of their bottomless brunch, allowing guests to consume an endless supply of this traditional Italian cocktail.
The menu features delectable meals, including eggs Benedict, savory frittatas, and homemade pasta, showcasing the best of Italian-American cooking.
Il Mulino New York offers a brunch experience that blends elegance, mouthwatering flavors, and spectacular vistas, making it an exceptional eating destination in Miami. It also offers impeccable service, a refined atmosphere, and a stunning beachfront location.
---
5. Sweet Liberty Drinks & Supply Company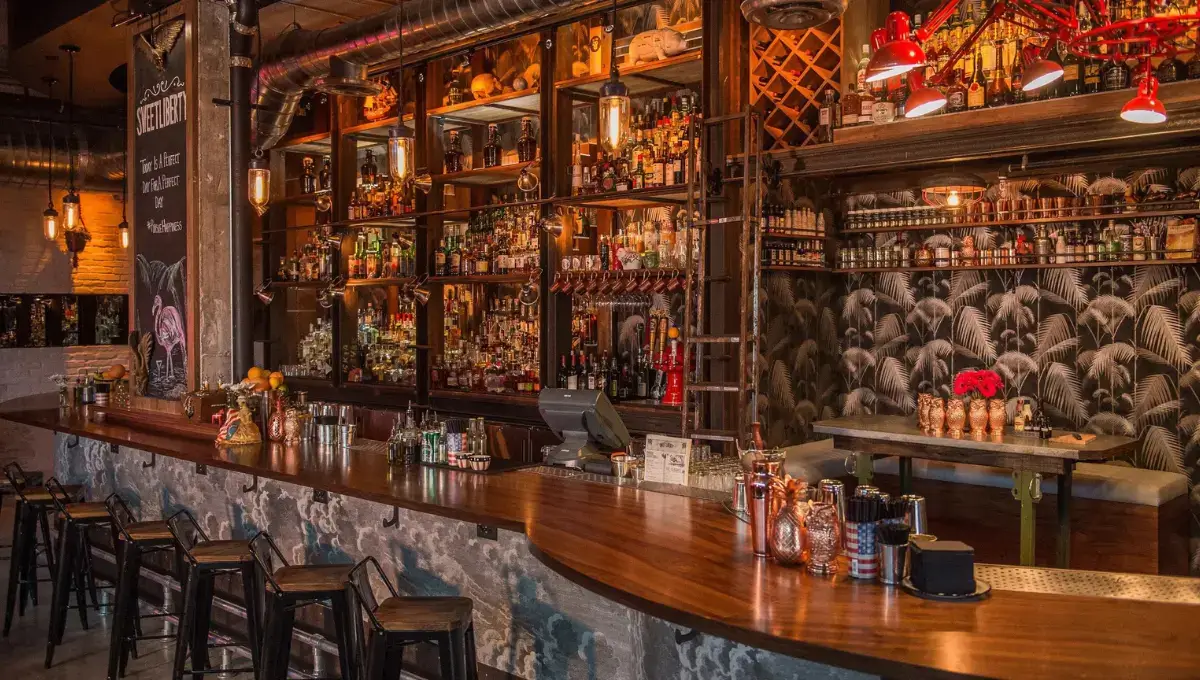 The best bottomless brunch in Miami can be found at Sweet Liberty Drinks & Supply Company.
This lively restaurant in the center of Miami Beach has a fun and fashionable ambiance that goes wonderfully with its outstanding brunch menu.
Various craft drinks are available as part of Sweet Liberty's bottomless brunch experience, allowing customers to sample multiple flavors.
The drink variety is unmatched and includes everything from traditional brunch cocktails like mimosas and Bloody Marys to inventive concoctions made by skilled mixologists.
These delicious beverages go well with their innovative American brunch fares, such as their well-known fried chicken and waffles, delectable burgers, and decadent pancakes.
Sweet Liberty Drinks & Supply Company offers a bottomless brunch experience that mixes style, flavor, and a dash of Miami's dynamic attitude with its energized environment, great cocktails, and delicious food.
---
6. SUGARCANE raw bar grill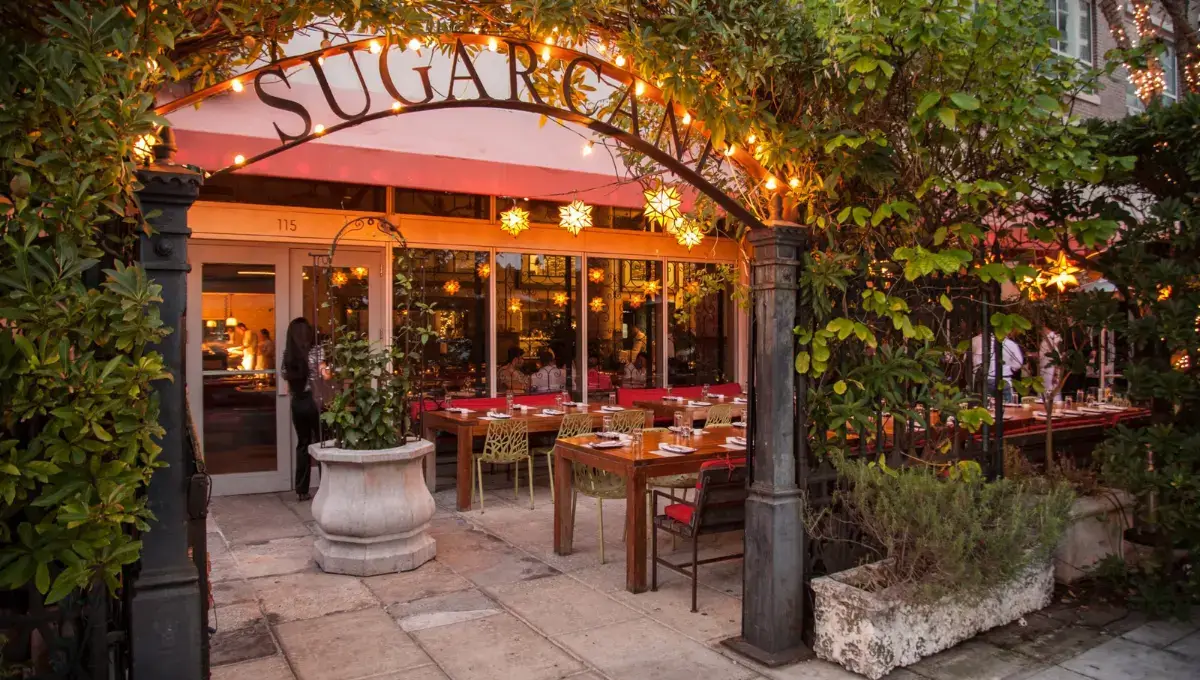 One of the best bottomless brunch experiences in Miami is at Sugarcane Raw Bar Grill. This cutting-edge restaurant offers a refined dining experience that blends excellent cuisine and a dynamic ambiance. It is situated in the busy Midtown neighborhood.
They provide bottomless mojitos as part of their bottomless brunch, giving it a fun new twist. The outstanding menu offers a variety of sushi rolls, seafood delicacies, and small plates, and guests are welcome to indulge in as many glasses of this traditional cocktail as they, please.
SUGARCANE Raw Bar Grill's broad and excellent menu, which includes delicious grilled meats, tasty sushi, and delectable oysters and ceviche, thrills the palate.
Every brunch experience at SUGARCANE Raw Bar Grill is unforgettable thanks to its contemporary decor, excellent service, and a menu meant to be shared.
---
7. Beaker & Gray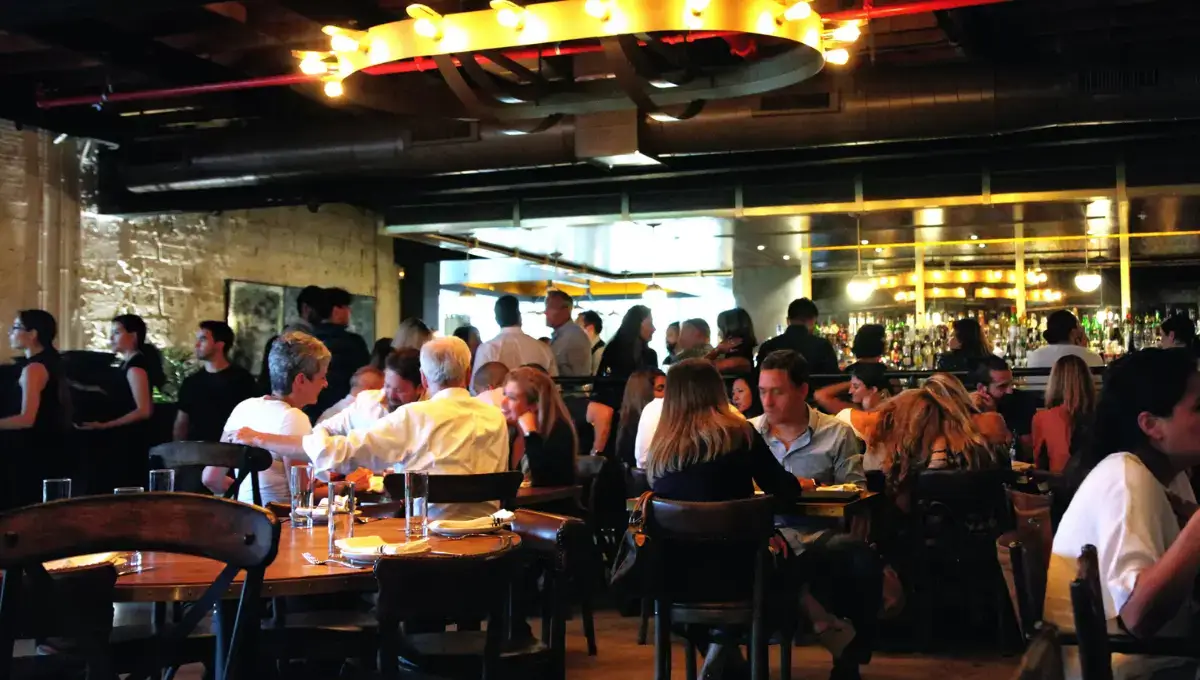 One of the best bottomless brunch experiences in Miami can be had at Beaker & Grey, situated in the hip Wynwood district.
This chic and forward-thinking restaurant expertly combines traditional tastes with original twists to provide a brunch menu that never fails to impress.
The collection of infinite mimosas, which serve as the ideal complement to their delectable cuisine, is the highlight of their bottomless brunch.
Whether you choose their decadent avocado toast, savory short rib benedict, or their inventive take on traditional brunch fare, Beaker & Grey offers a memorable culinary experience.
Beaker & Grey guarantees that every brunch experience is a unique and delectable affair in the heart of Wynwood, thanks to its stylish atmosphere, excellent service, and a menu that caters to various palates.
---
8. Nikki Beach Miami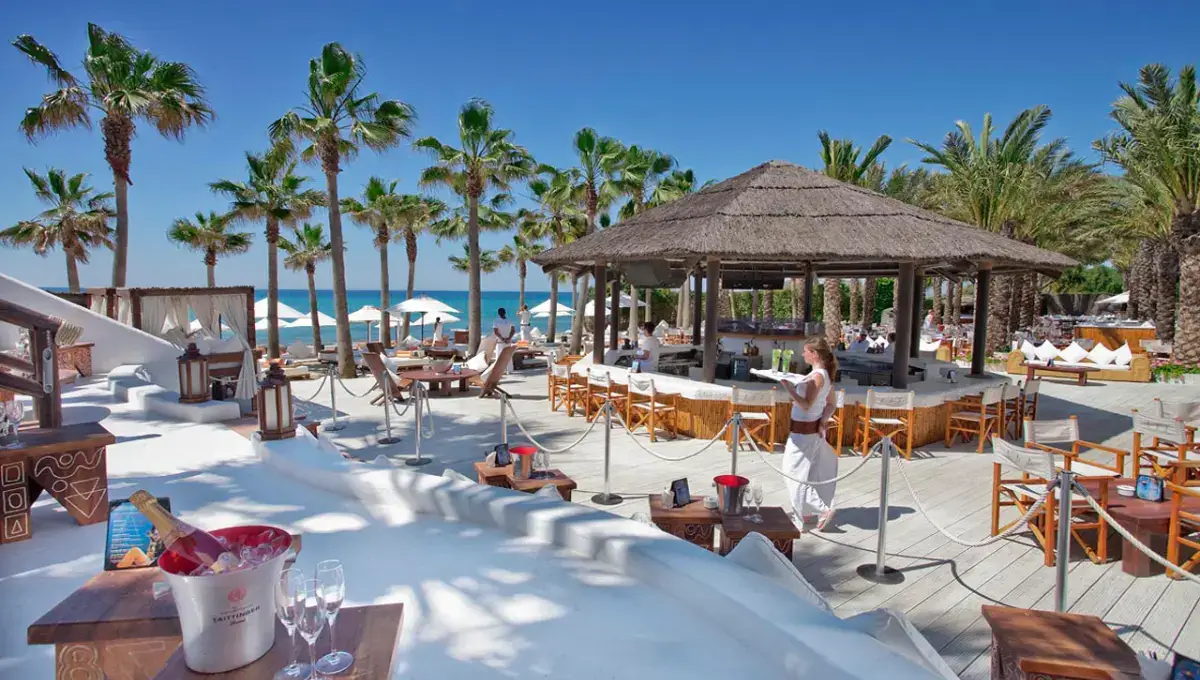 Bottomless brunch at Nikki Beach Miami is typical of the lively beach club ambiance the restaurant is known for.
Nikki Beach, in the center of Miami Beach, offers an exceptional brunch experience that mixes opulent indulgence, international food, and live entertainment.
The centerpiece of their bottomless brunch is the flowing champagne, which enables customers to luxuriate in an ocean of unending bubbles.
At the same time, they enjoy the roomy buffet featuring a wide variety of international dishes.
At Nikki Beach, every gastronomic whim is satiated, from delectable sweets to gourmet meats, colorful salads, and fresh seafood.
Bottomless brunch is offered at Nikki Beach Miami, with a dynamic atmosphere, loud music, and a beachfront setting. This brunch experience captures the city's spirit and guarantees a beautiful time for everyone.
---
9. Ariete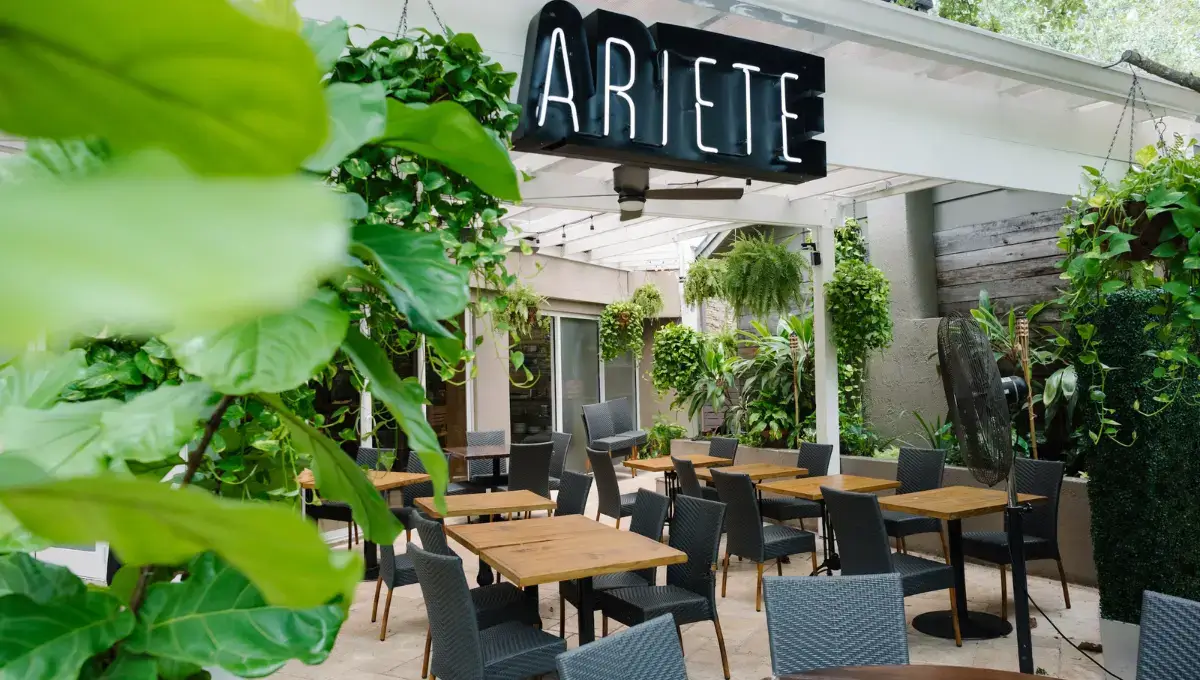 With its distinctive Cuban-inspired menu, Ariete, located in Miami's lovely Coconut Grove neighborhood, offers one of the best bottomless brunch experiences in the city.
This little rustic restaurant creates a welcoming ambiance that perfectly matches its mouthwatering menu.
Endless mimosas are part of Ariete's bottomless brunch, a stunning accompaniment to their creative brunch dishes.
With dishes like their renowned Frita benedict or guava pancakes, which combine traditional Cuban ingredients with brunch favorites, patrons may experience the flavors of Cuba.
Ariete offers a brunch experience that is both cozy and thrilling with its laid-back atmosphere, warm service, and delicious food, making it a must-visit location for those interested in sampling Miami's diverse culinary scene.
---
10. Seaspice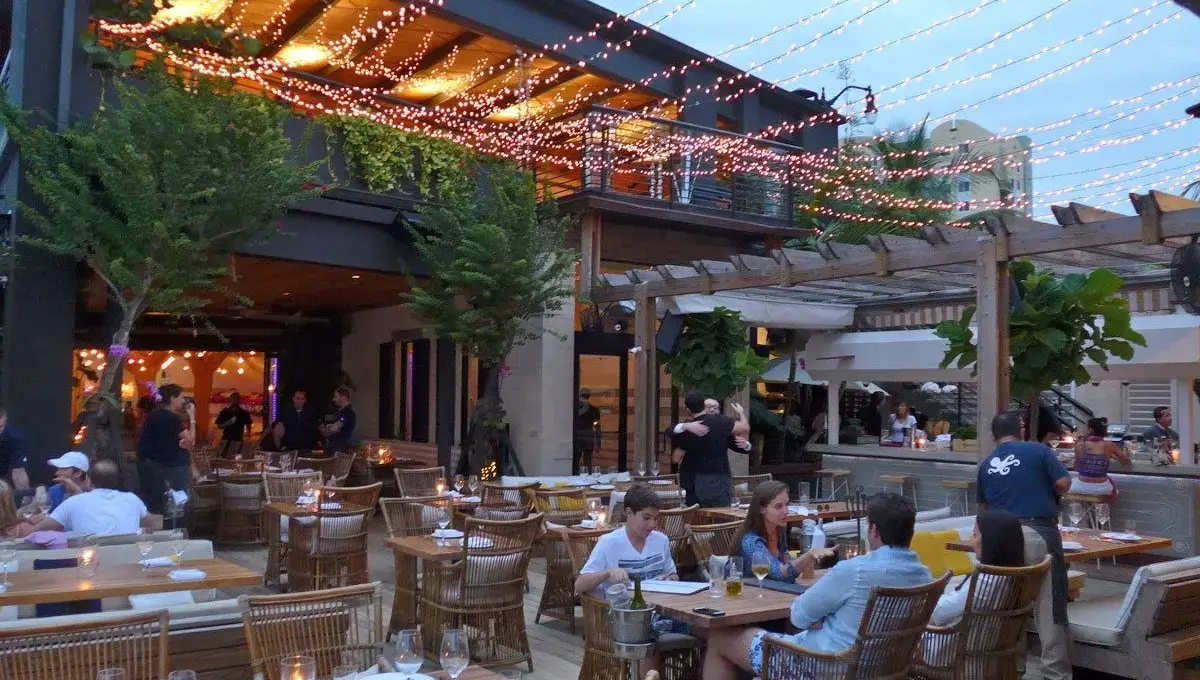 As one of the most incredible places in Miami for bottomless brunch, Seaspice, located along the lovely Miami River, offers an unparalleled waterfront eating experience. Seaspice presents a chic setting for a leisurely brunch with its upscale atmosphere.
Champagne flows throughout the Seaspice bottomless brunch, allowing visitors to enjoy an endless supply of bubbly while taking in the stunning riverfront views.
With a concentration on fresh seafood and Mediterranean flavors, the gastronomic options are equally remarkable.
With dishes like their decadent lobster benedict, exquisite truffle eggs, and crispy waffles, Seaspice's brunch menu is the ideal fusion of indulgence and class.
Seaspice offers a bottomless brunch that is genuinely remarkable and unforgettable, with superb service, a stylish setting, and stunning views.
---
11. Orno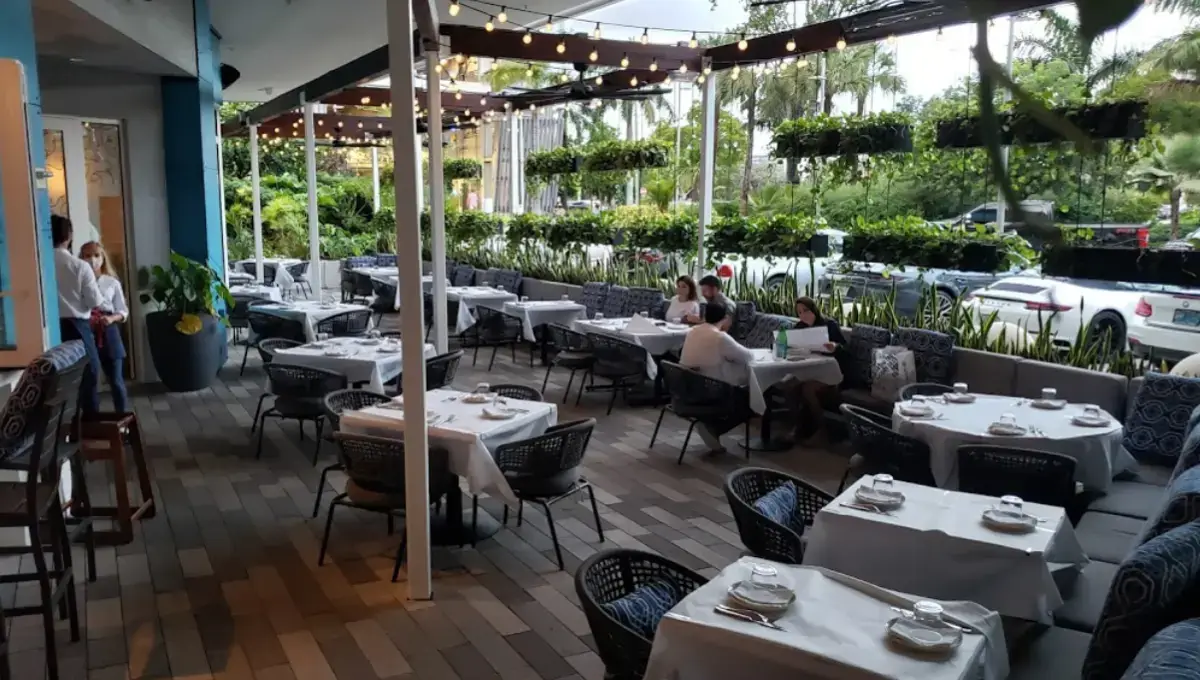 The name "orno" is derived from the Spanish word for oven, prominently displayed in the open kitchen of James Beard Award winner Niven Patel's hotel, the Thesis.
The spacious ground-floor café is a great place to eat wood-fired food created with farm-fresh ingredients from Patel's farm, like the Maine lobster toast with avocado and the carmelized onion pizza with a farm egg.
The Osetra caviar omelet, expertly topped with smoked salmon and chives, is the brunch's main attraction.
Don't overlook the deliciously flowery Bloody Mary, which is a liquid version of a garden. And for dessert, the brown butter sticky bun is a must.
---
FAQs About Best Bottomless Brunch Options In Miami
There are a lot of questions that come to our mind while choosing bottomless brunch options In Miami. some of the commonly asked questions are answered below.
Q. Are bottomless brunches worth it?
A. A. Yes, bottomless brunches are worth it for unlimited food and drinks at a fixed price.
Q. What food do you get with bottomless brunch?
A. Bottomless brunches typically offer a variety of breakfast and lunch dishes, including eggs, pastries, salads, and more.
Q. Do Americans do bottomless brunch?
A. Yes, bottomless brunch is a popular dining tradition in many American cities, offering a leisurely weekend experience.
Q. How do I get the most out of bottomless brunch?
A. To maximize your bottomless brunch experience, pace yourself, try different dishes, and enjoy the social aspect with friends.
Q. What are the disadvantages of brunch?
A. Some disadvantages of brunch can include long wait times, crowded restaurants, and potential overindulgence in food and drinks.
Q. Is bottomless brunch a good first date?
A. Bottomless brunch can be a fun and casual first date option, offering a relaxed atmosphere for getting to know each other.
Q. What are the typical prices for bottomless brunch in Miami?
A. Prices vary depending on the restaurant and the offerings, but you can expect to pay between $30 and $50 per person for bottomless brunch in Miami.
Q. Are reservations required for Miami brunch spots?
A. It's a good idea to make reservations, especially if you plan to brunch at popular restaurants, as they can get crowded quickly.
Q. Can I find vegetarian or vegan options at Miami brunch places?
A. Absolutely! Many Miami brunch spots offer vegetarian and vegan dishes to cater to all dietary preferences.
Q. What time do Miami brunch places usually start serving
A. Most Miami brunch spots start serving around 11:00 AM and continue until early afternoon.
Q. Are there bottomless brunch options for seafood lovers in Miami?
A. Yes, several restaurants in Miami offer bottomless brunches with a focus on seafood, including fresh oysters and shrimp cocktails.
Q. Is it customary to tip at Miami brunch places?
A. Yes, it's customary to tip your servers at Miami brunch spots. A standard tip of 15% to 20% is appreciated for good service.
---
😇 Conclusion
Miami's best bottomless brunch options offer more than just a meal; they offer an unforgettable experience. From beachfront bistros to artistic havens and Latin-inspired delights, Miami's brunch scene has something for everyone. So, make a reservation, gather your friends, and embark on a culinary journey through the Magic City. Your taste buds will thank you.
---
✉ Tell Us In The Comment As per You Which Are the Best Bottomless Brunch Restaurants In Miami.
Also, don't forget to book your personalized holiday package with Fiery Trippers. Let us make your vacation a romantic as well as a dreamy getaway.
---