Are you in Miami and looking for incredible places to eat Korean food? If you have no idea what are the good Korean restaurants in Miami, this article can help you in finding the best Korean BBQ spots in Miami.
🤔 What is Korean BBQ? Korean BBQ is a style of dining where you grill various meats, usually at your table, and enjoy them with a variety of side dishes and dipping sauces.
Miami, a city renowned for its diverse culinary scene, is a food lover's paradise. From Cuban delicacies to fresh seafood, this vibrant city has it all.
However, one cuisine that has been gaining popularity in recent years is Korean BBQ.
The sizzling grills, mouthwatering marinades, and communal dining experience make it a must-try for locals and tourists alike.
---
📝 Here is the List Of the 11 Best Korean BBQ Spots in Miami
After a lot of research and considering the traveler's feedback we have shortlisted some of the best Korean BBQ spots in Miami.
Shilla Korean BBQ
COTE Miami
Chow One Korean Steakhouse
Drunken Dragon
Fuchai Korean Kitchen Miami
Gabose Korean BBQ
Myung Ga Tofu & Barbecue
KIMBOP
Gogiya Korean BBQ
Gyu-Kaku
KYU
1. Shilla Korean BBQ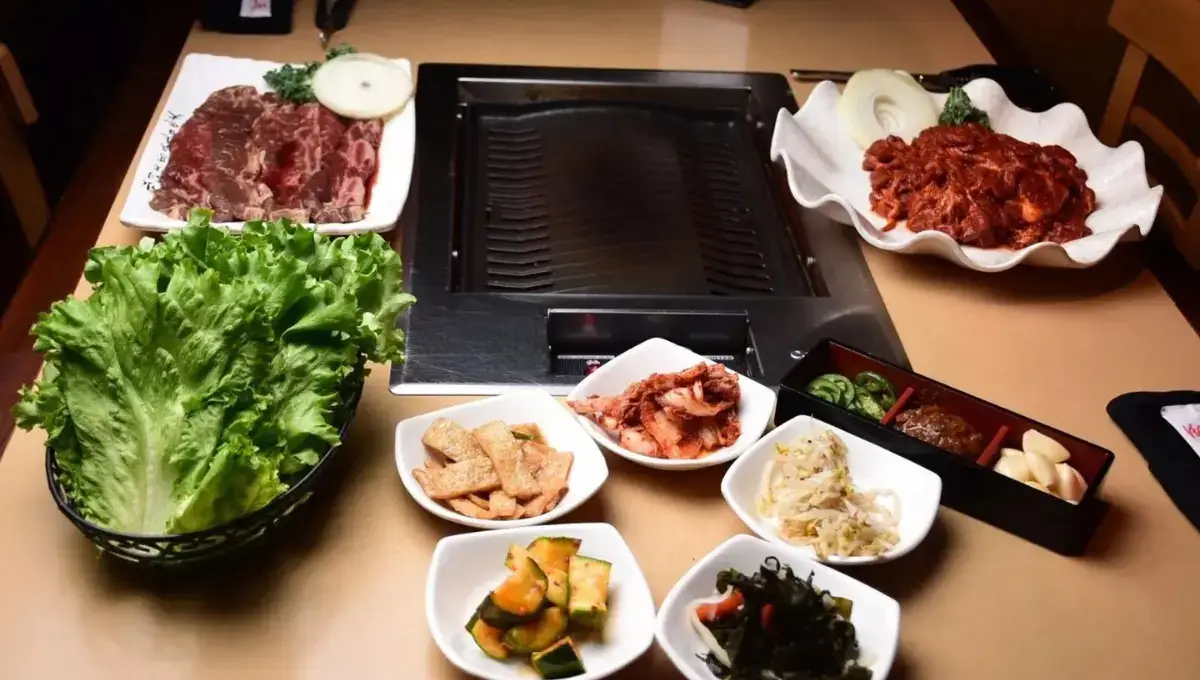 Shilla Korean BBQ in Miami is the best place to indulge in Korean BBQ, a gourmet journey.
This casual café, which shares space with a sushi bar, offers traditional Korean BBQ meals tableside, allowing you to grill your food or prepare it in the kitchen.
You will be treated well no matter what you order, but venture outside the norm and order the beef tongue.
The prime short rib, boneless ribeye, and sliced pork loin are all excellent choices if you want something more conventional.
Shilla Korean BBQ will likely satisfy whether you prefer to stray from the norm or adhere to the classics.
📍 Address: 7917 NW 2nd St, Miami, FL 33126, United States
📞 Phone: +1 305-261-4266
---
2. COTE Miami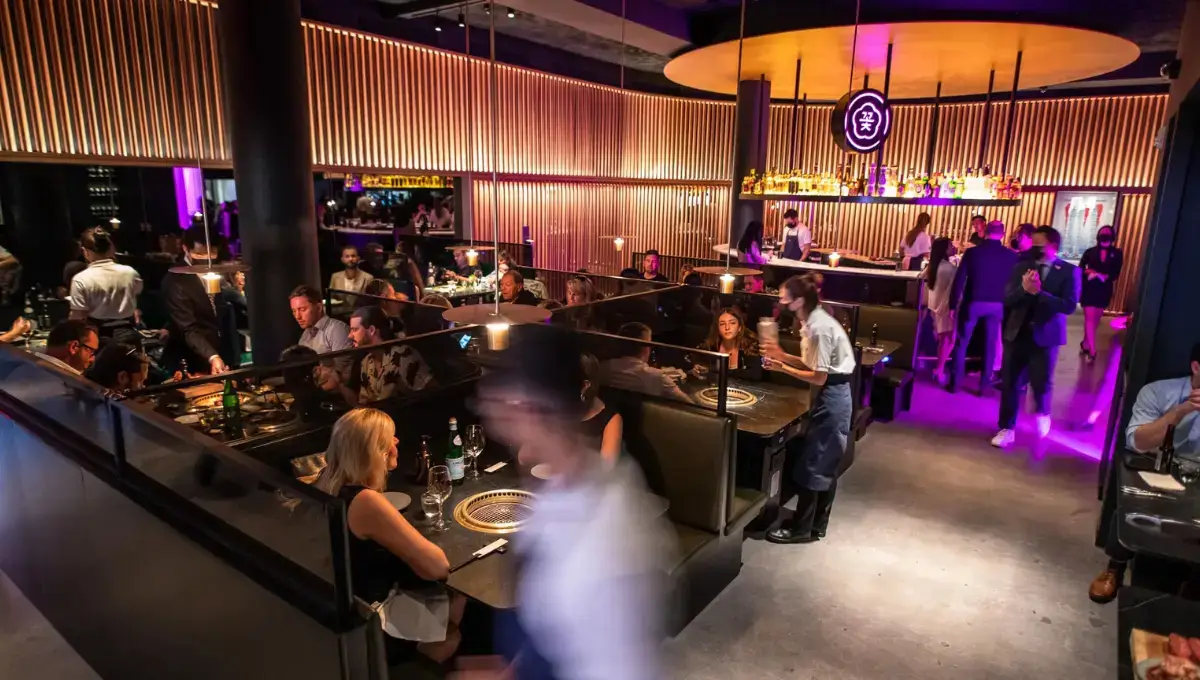 The next time you're in the mood for a Korean BBQ feast, visit COTE Miami, a one-Michelin-star restaurant that has taken the city by storm.
The restaurant, in the center of the Miami Design District, has a sleek and contemporary look, but the food is, of course, the major attraction.
High-end meat options on the menu include Wagyu and excellent USDA prime cuts that melt in your mouth like butter.
Order the Butcher's Feast, which includes a variety of four cuts and traditional Korean side dishes, if you're dining with a group.
Make reservations in advance because COTE is almost always wholly booked!
📍 Address: 3900 NE 2nd Ave, Miami, FL 33137, United States
📞 Phone: +1 305-434-4668
---
3. Chow One Korean Steakhouse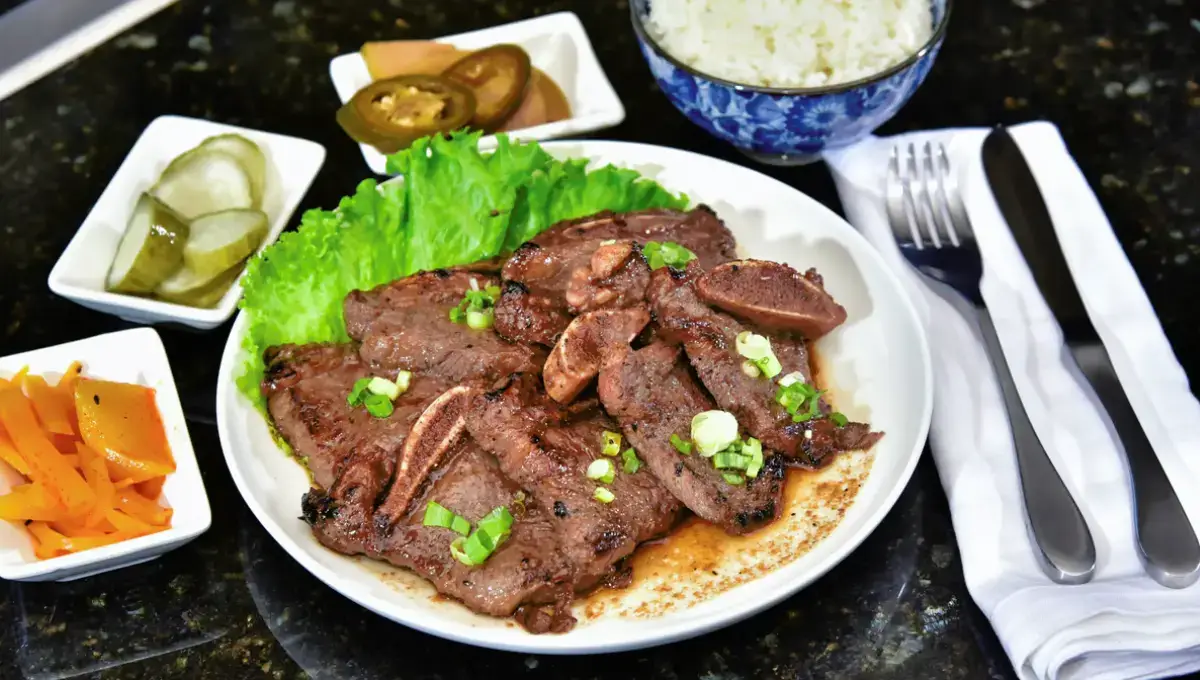 There are more than simply kimchi and bibimbap in Korean food.
Customers at Chow One Korean Steakhouse can enjoy the genuine flavors of Korea by mastering the art of grilling meat.
The restaurant's décor is sleek and contemporary, and the dining tables have grills built into them so you can watch your beef, chicken, or hog being grilled to perfection.
📍 Address: 8369 Pines Blvd, Pembroke Pines, FL 33024, United States
📞 Phone: +1 954-499-8946
---
4. Drunken Dragon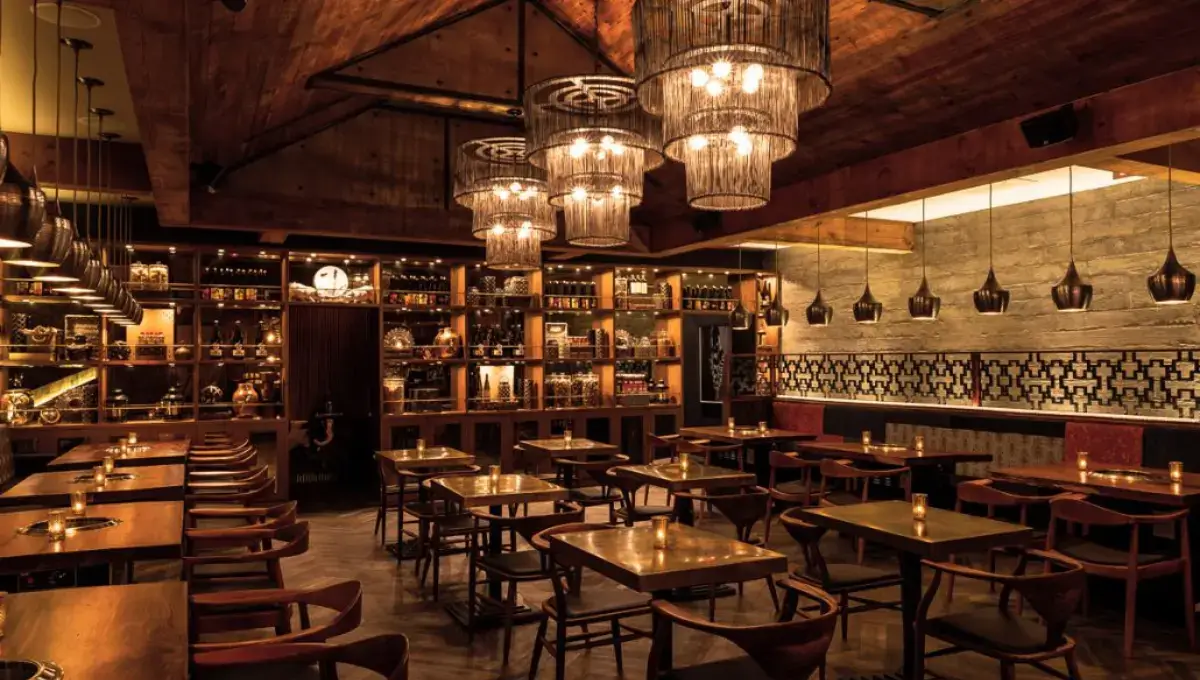 Drunken Dragon, located in a modest South Beach strip mall, is a hidden gem in Miami that everyone must know.
The darkened windows and dramatic lighting heighten the spooky atmosphere, and your company will undoubtedly enjoy the table-side grilling.
Show off your cooking skills with miso-marinated lamp chops, garlic ume tenderloins, galbi short ribs, and of course, wagyu beef. You're good to go if you serve your dinner with an expressive cocktail.
📍 Address: 1424 Alton Rd, Miami Beach, FL 33139, United States
📞 Phone: +1 305-397-8556
---
5. Fuchai Korean Kitchen Miami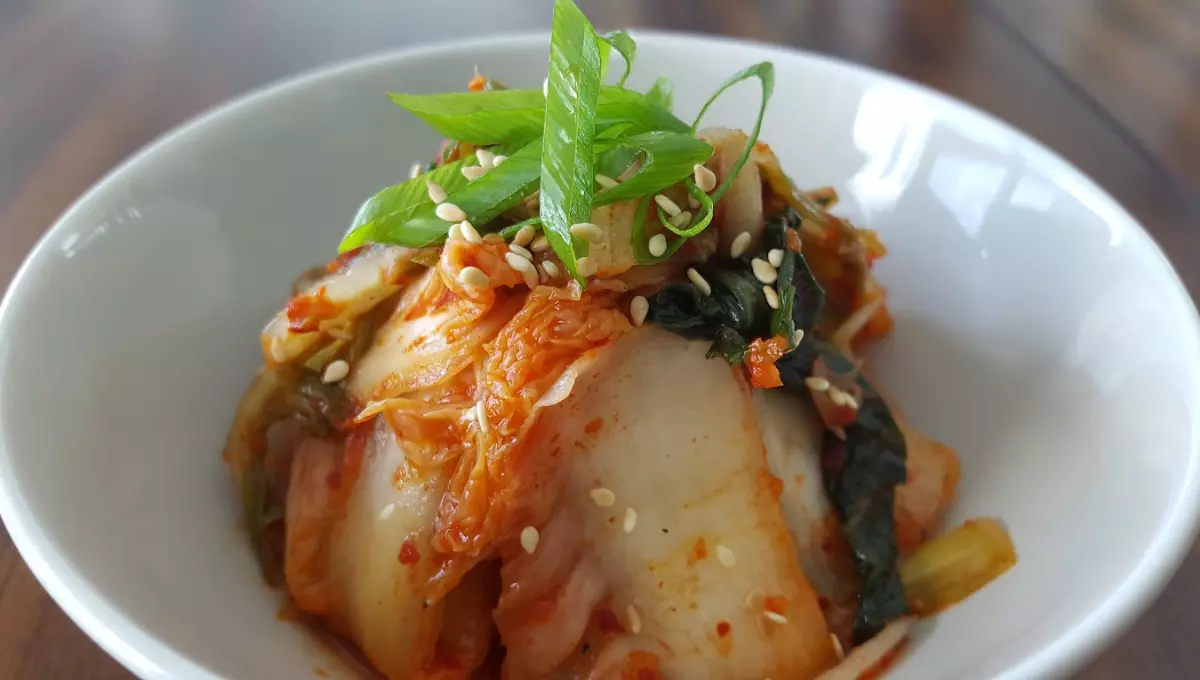 Discover a taste of authentic Korean cuisine at "What is it?" restaurant, where Owner Mijin Lee's roots shine through in every dish.
Hailing from a quaint farm in Taean, South Korea, Lee's upbringing centered around crafting kimchi and gochujang in clay urns right in her family's backyard. The menu is a testament to her childhood, with a concise yet flavorful selection.
Why should you go? To savor the delightful Korean-style lettuce wraps, generously stuffed with fiery chicken thighs, don't forget to pair them with a side of zesty ssamjang sauce.
It's a culinary journey that brings the essence of Lee's heritage to your plate. Taste the tradition today!
📍 Address: 2506 NE 2nd Ave, Miami, FL 33137, United States
📞 Phone: +1 786-655-0888
---
6. Gabose Korean BBQ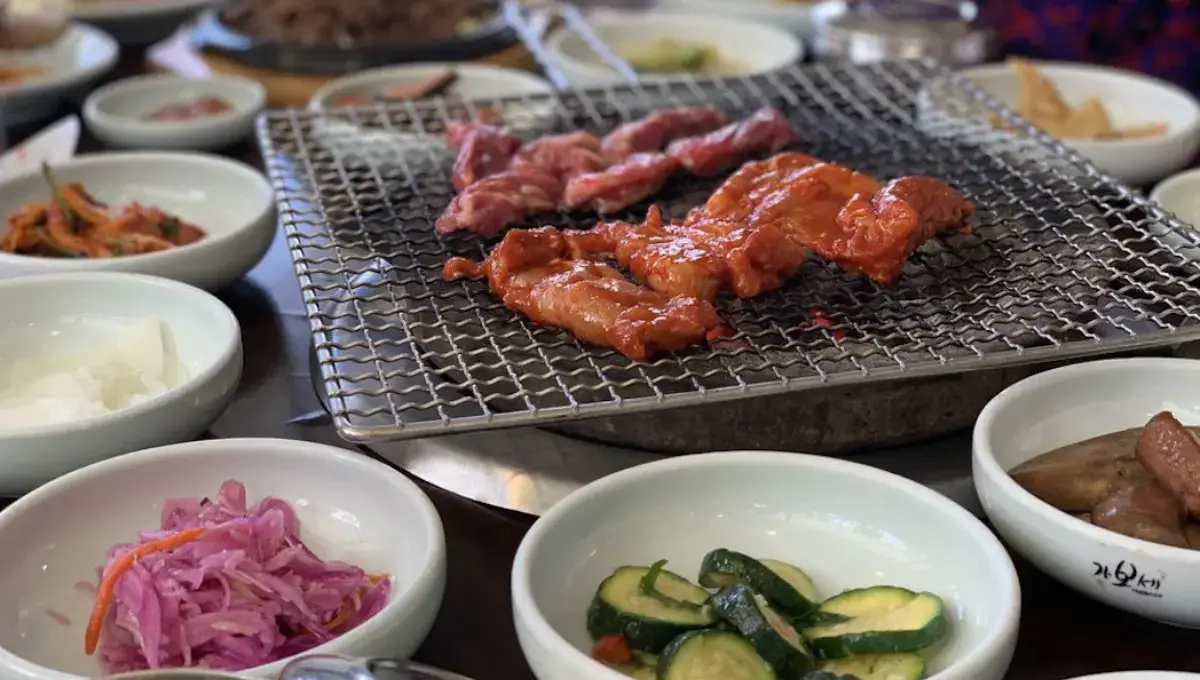 The meal at Gabose Korean BBQ, a hidden gem a little further from the city, will more than make up for the trip.
The meal is exceptionally great, and part of the enjoyment is grilling your meat on the charcoal barbecue.
Order anything covered in their homemade Gabose marinade. It's also one of Miami's most reasonably priced places to eat Korean barbecue. Just remember to bring some patience and an empty stomach!
📍 Address: 4991 N University Dr, Lauderhill, FL 33351, United States
📞 Phone: +1 954-572-4800
---
7. Myung Ga Tofu & Barbecue
Check out Myung Ga Tofu & Barbecue for authentic Korean food. This modest strip mall is home to a hidden gem that serves tasty beef bulgogi, grilled short ribs, and fiery squid dishes.
Another dish that is a must-try but isn't strictly BBQ is the seafood pancake. Make sure to stop by Myung Ga the next time you're in town, as it is unquestionably among the best Korean eateries in the region.
📍 Address: 1944 Weston Rd, Weston, FL 33326, United States
📞 Phone: +1 954-349-7337
---
8. KIMBOP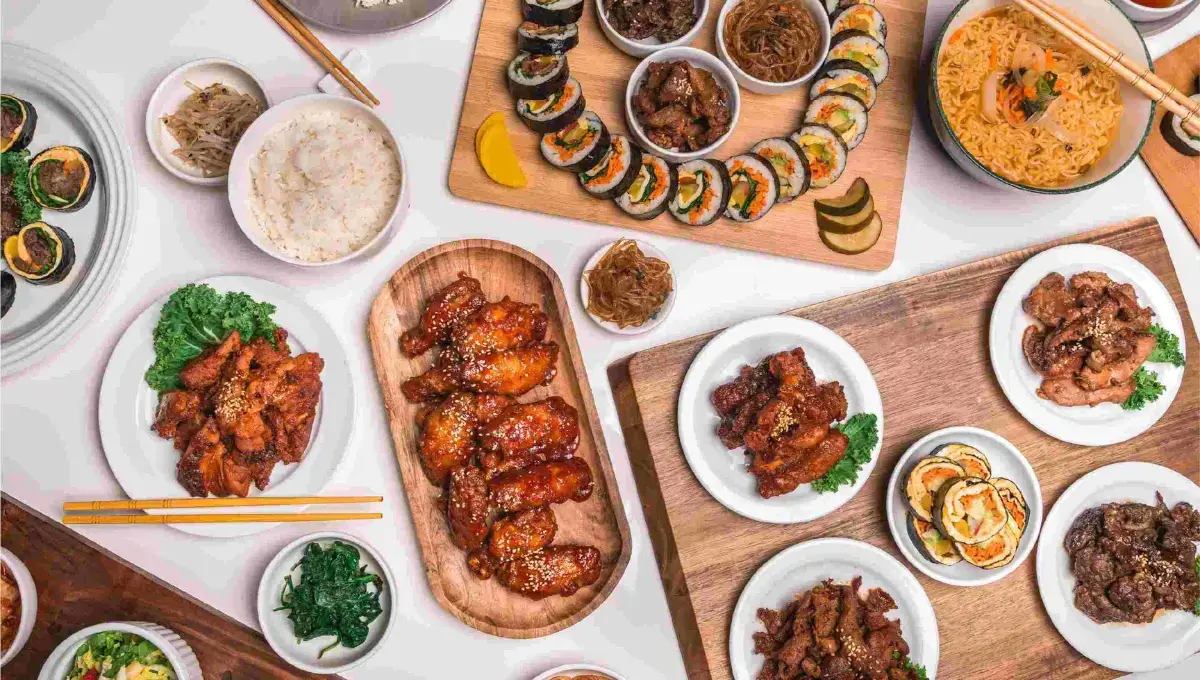 Want barbeque without dealing with all the trouble of grilling your food? Let's face it. There are moments when you want to dive in without effort.
Korean fried chicken wings are one of the delectable foods served at KIMBOP. They are crispy, juicy, and highly addictive.
If that's not your thing, they also serve hot rice cakes, Korean dumplings, and meat bulgogi.
📍 Address: 12578 N Kendall Dr, Miami, FL 33186, United States
📞 Phone: +1 786-270-9588
---
9. Gogiya Korean BBQ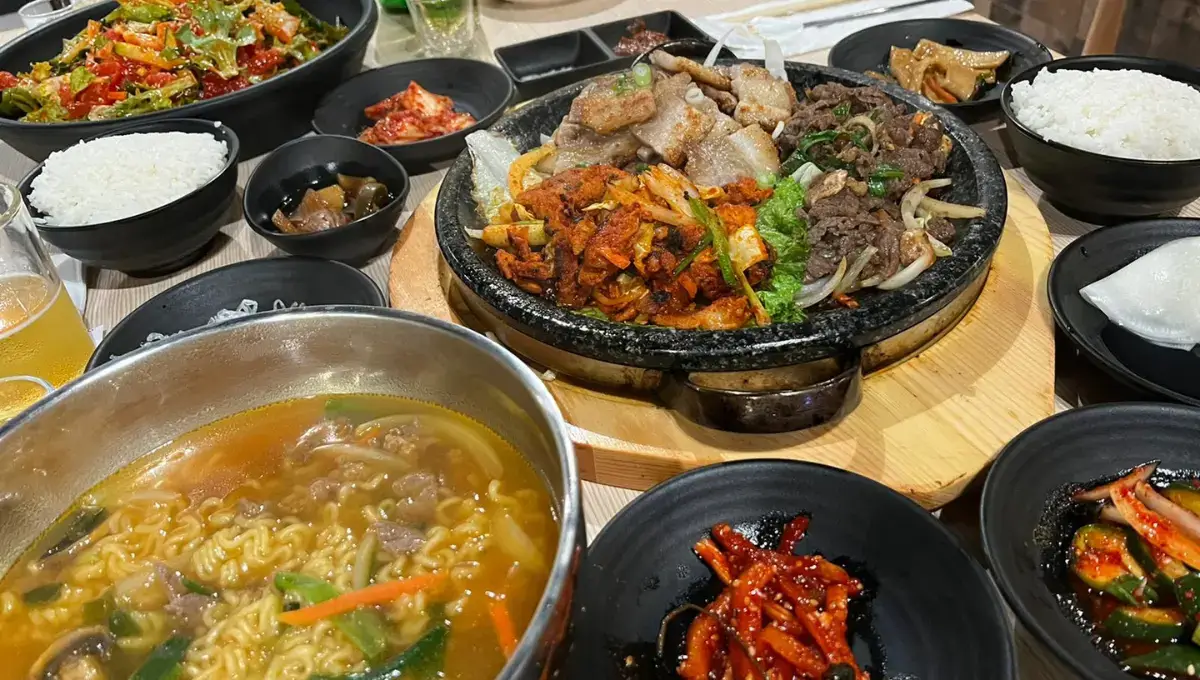 The flavor at Gogiya more than makes up for it not being the fanciest restaurant in town. The restaurant is family-run, and the menu offers classic Korean grilled favorites such as tender ribeye cuts, quality short ribs, bulgogi, and thinly sliced beef tongue.
The kitchen staff's skilled grilling more than makes up for the fact that you can't grill your meat. The outcome is a delicious supper that is certain to please.
Furthermore, don't worry about the side dishes running out because Gogiya has you covered there too. Everyone can find something to appreciate, from kimchi to sweet potato noodles.
📍 Address: 6862 Stirling Rd, Davie, FL 33024, United States
📞 Phone: +1 754-465-5995
---
10. Gyu-Kaku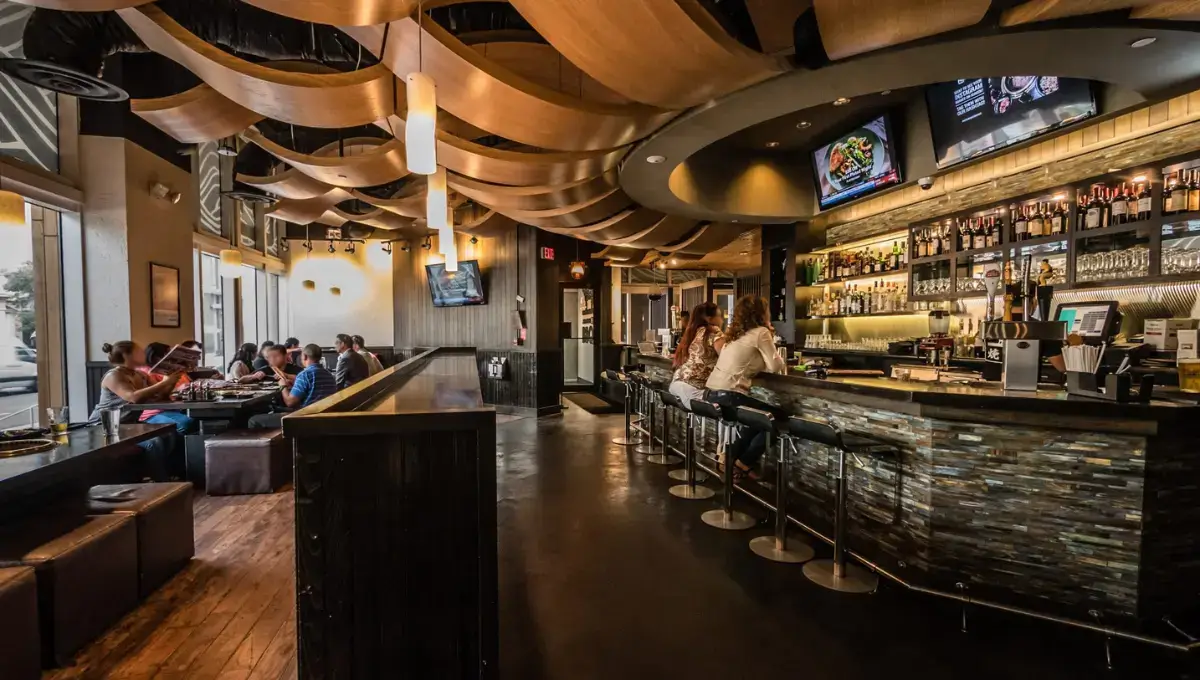 Although Gyu-Kaku is a Japanese barbecue restaurant, we feel that it merits a spot on our list because of how comparable the experience is.
You may spend quality time with friends and family while watching the meats sizzle and smoke over a charcoal grill blazing with heat.
The menu at Gyu-Kaku offers a wide range of cuts, some of which are matured for 21 days to improve flavor and tenderness.
What would a lunch be without beverages, too? Gyu-Kaku has you covered there as well.
📍 Address: 34 SW 13th St r1, Miami, FL 33130, United States
📞 Phone: +1 305-400-8915
---
11. KYU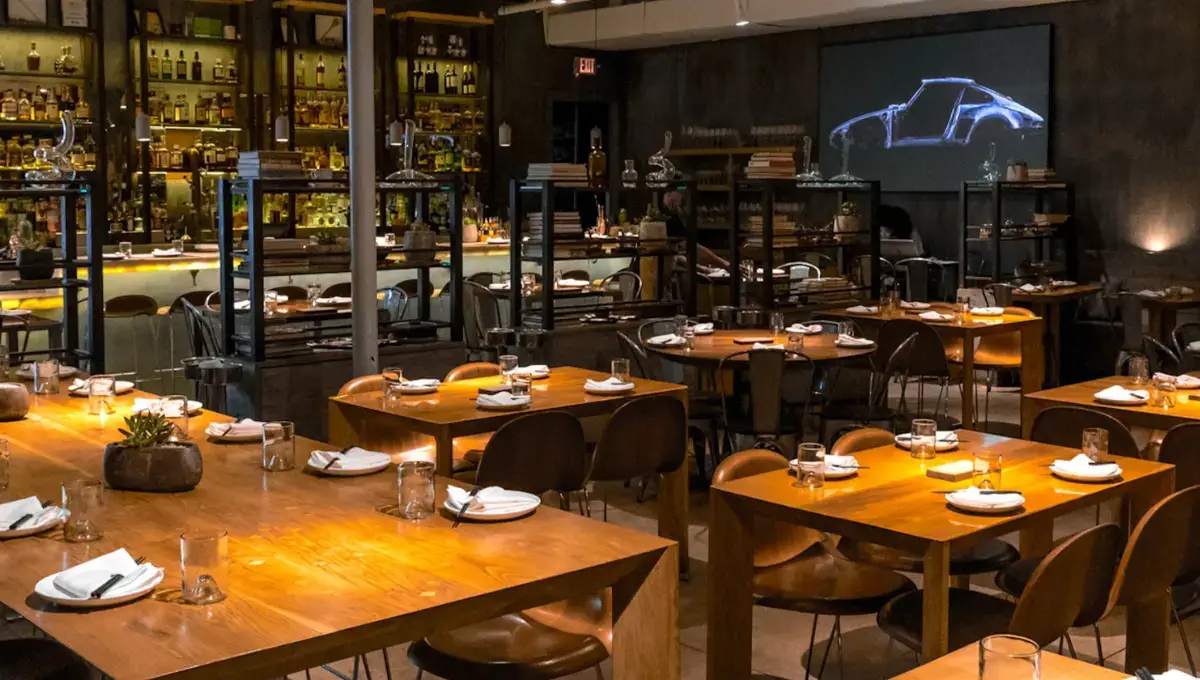 One of the city's favorite spots for a genuine Asian meal, KYU Miami offers a comprehensive menu to satiate every craving.
This upscale restaurant will return this summer, even though it was previously closed. In a chic and welcoming setting, sample and share your favorite Korean treats—perfect for gatherings or special occasions.
Both regular customers and newcomers love their Wagyu Brisket. Expect delicious Korean food that locals can't wait to eat again, prepared to perfection.
📍 Address: 251 NW 25th St, Miami, FL 33127, United States
📞 Phone: +1 786-577-0150
---
FAQs For Korean BBQ Spots in Miami
There are a lot of questions that come to mind while searching for the best Korean BBQ spots in Miami, some of the commonly asked questions are answered below.
Q. Is Korean BBQ in Miami expensive?
A. While prices vary from restaurant to restaurant, Korean BBQ in Miami is generally affordable, especially when dining with a group. Expect to pay around $20 to $30 per person for an all-you-can-eat experience.
Q. What are the must-try dishes at Korean BBQ restaurants?
A. Some must-try dishes include bulgogi (marinated beef), galbi (short ribs), and samgyeopsal (pork belly). Don't forget to enjoy the banchan (side dishes) that come with your meal.
Q. Are Korean BBQ restaurants vegetarian-friendly?
A. While Korean BBQ is primarily known for its meat offerings, some restaurants offer vegetarian options like tofu and mushrooms. Be sure to check the menu or call ahead to inquire about vegetarian choices.
Q. Can I bring my own alcohol to Korean BBQ restaurants?
A. Most Korean BBQ spots in Miami have a BYOB (Bring Your Own Beverage) policy, so feel free to bring your favorite drinks. However, some restaurants may charge a corkage fee, so it's a good idea to ask in advance.
Q. What is the best time to visit Korean BBQ restaurants to avoid crowds?
A. Weekdays, especially early evenings, tend to be less crowded than weekends. If you prefer a quieter dining experience, plan your visit accordingly.
Q. What are some popular Korean BBQ meats?
A. Some popular Korean BBQ meats include bulgogi (marinated beef), galbi (marinated short ribs), and samgyeopsal (pork belly).
Q. Is it necessary to make reservations at these Korean BBQ spots?
A. Reservations are recommended, especially during peak dining hours, to ensure you have a table available when you arrive.
Q. Does Miami have a Koreatown?
A. No, Miami does not have a Koreatown.
Q. What is the best thing to get at Korean BBQ?
A. The best thing to get at Korean BBQ is often the marinated beef dish known as bulgogi.
Q. What is the origin of Korean BBQ?
A. Korean BBQ has its origins in Korea, where it has been a popular cooking style for centuries.
Q. What's the difference between Japanese BBQ and Korean BBQ?
A. Japanese BBQ (yakiniku) typically involves thinly sliced meats grilled at the table, while Korean BBQ offers a wider variety of marinated meats and side dishes.
Q. Why is Japanese yakiniku called Korean BBQ in the US?
A. Japanese yakiniku is sometimes called Korean BBQ in the US due to its similarity in cooking style and the influence of Korean BBQ in America.
Q. Is Korean BBQ actually Korean?
A. Yes, Korean BBQ is indeed Korean in origin, known as "gogigui" in Korean.
Q. What is so Korean about Korean BBQ?
A. What makes Korean BBQ uniquely Korean is its array of marinated meats, flavorful side dishes (banchan), and communal dining traditions.
---
Conclusion
Miami's Best Korean BBQ Spots offer a delectable fusion of flavors, a sizzling experience, and a taste of Korean culture right in the heart of the Magic City. Whether you're a seasoned BBQ enthusiast or a curious foodie, these restaurants promise a memorable dining adventure that will leave your taste buds craving for more. Don't miss the chance to explore the diverse and delicious world of Korean BBQ in Miami!
---
✉ Tell Us In The Comments According to You Which One Is The Korean BBQ Spots in Miami.
Also, don't forget to book your personalized holiday package with Fiery Trippers. Let us make your vacation a romantic as well as a dreamy getaway.