Is Miami a safe destination for families? Miami is generally a safe destination for families. However, like any major city, it's essential to practice common-sense safety measures and be aware of your surroundings.
Welcome to the vibrant and beautiful city of Miami, where sun-kissed beaches, exciting attractions, and a rich cultural scene await you and your family. If you're planning a family vacation, Miami has a lot to offer.
We'll explore the Best Family Resorts in Miami, ensuring that your trip is a memorable one. From beachfront luxury to family-friendly activities, Miami has it all.
---
📃 Here Is The List Of The 11 Best Family Resorts in Miami
We will look at Miami's family resorts, which are likely to attract your attention and provide you with wonderful photo ops.
1. Margaritaville Hollywood Beach Resort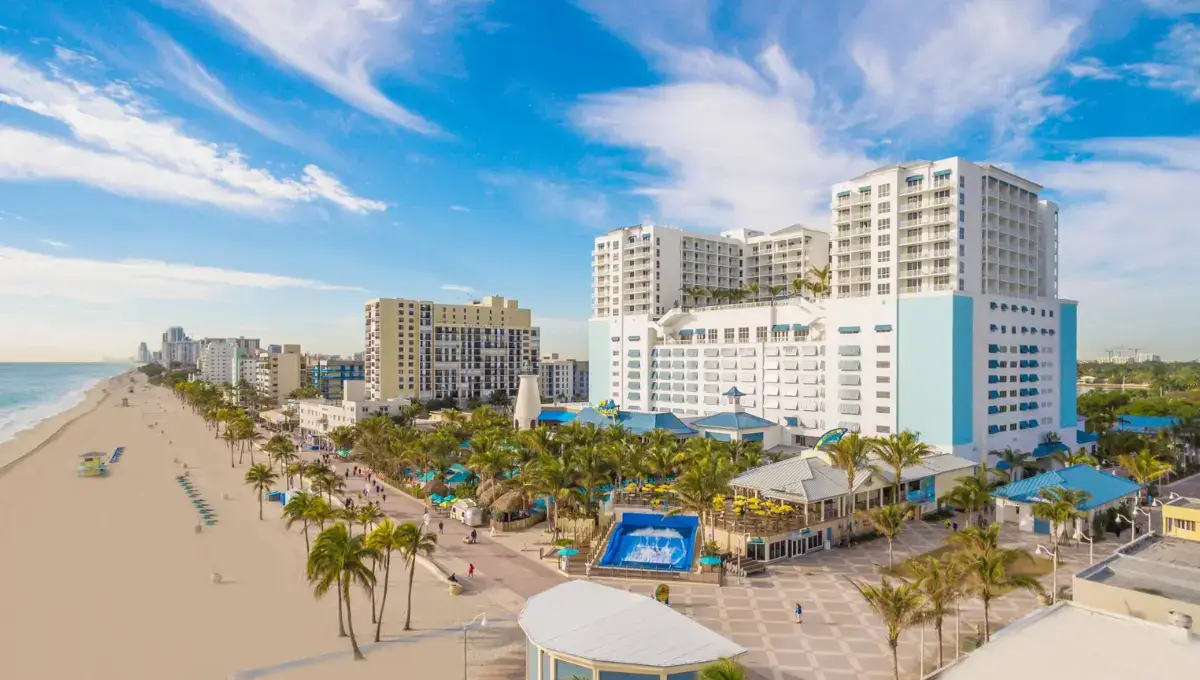 The resort known for its meals, Margaritaville Hollywood Beach Resort, is picture-perfect. No matter what kind of cuisine you prefer, there are a variety of on-site restaurants and bars that you can visit. You won't only find that at this family-friendly hotel, though.
This resort offers complimentary shuttle services to surrounding sites, including ArtWalk Hollywood and the pedestrian-friendly Boardwalk, in addition to live entertainment with local artists and intriguing themed events.
All of the contemporary conveniences families require are included in the rooms, including microwaves, refrigerators, washer/dryer sets, and private balconies with ocean views.
---
2. Marriott's Villas At Doral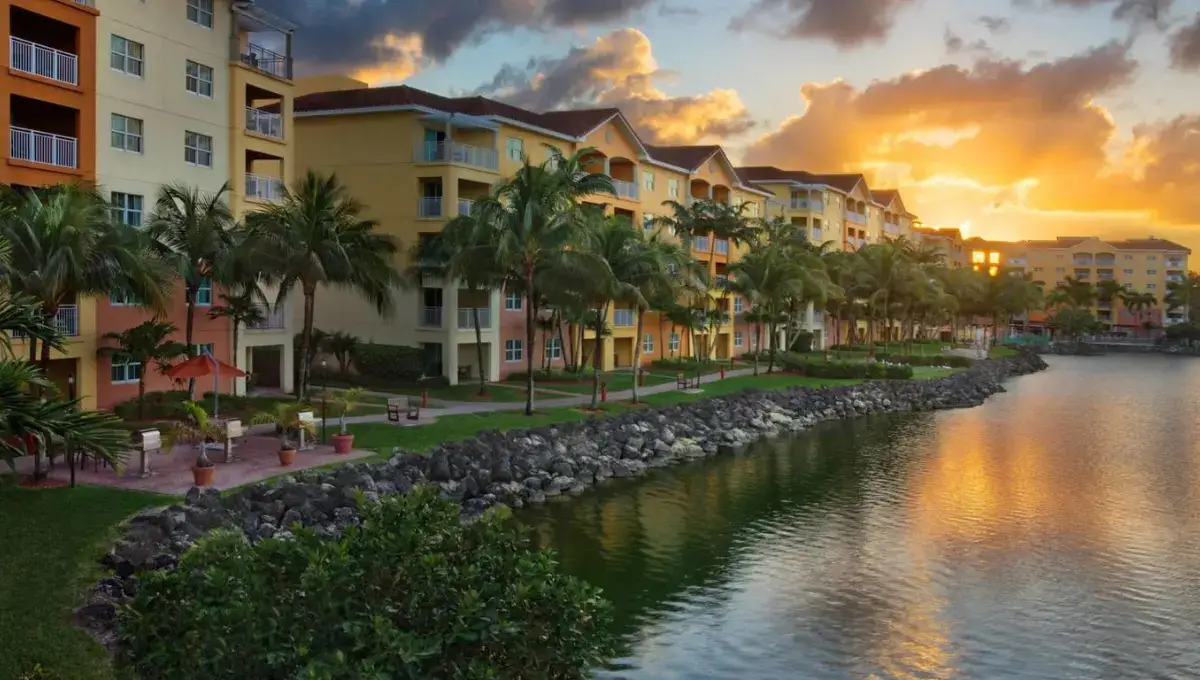 The closest thing to a home away from home in Miami is Marriott's Villas At Doral. This picture-perfect resort is nestled on a lovely golf course, is opulent and family-friendly, and can accommodate your entire family no matter how old the kids are.
Sit back and relax by the inviting heated pool or at the cabanas near the pool. In the kids' club, you can play games like bocce to make new friends or work up an appetite in a fitness session.
Stroll down its charming walkways in the evening, enjoy the stunning sunset views, and savor some delectable food at one of its elegant restaurants.
---
3. Fontainebleau Miami Beach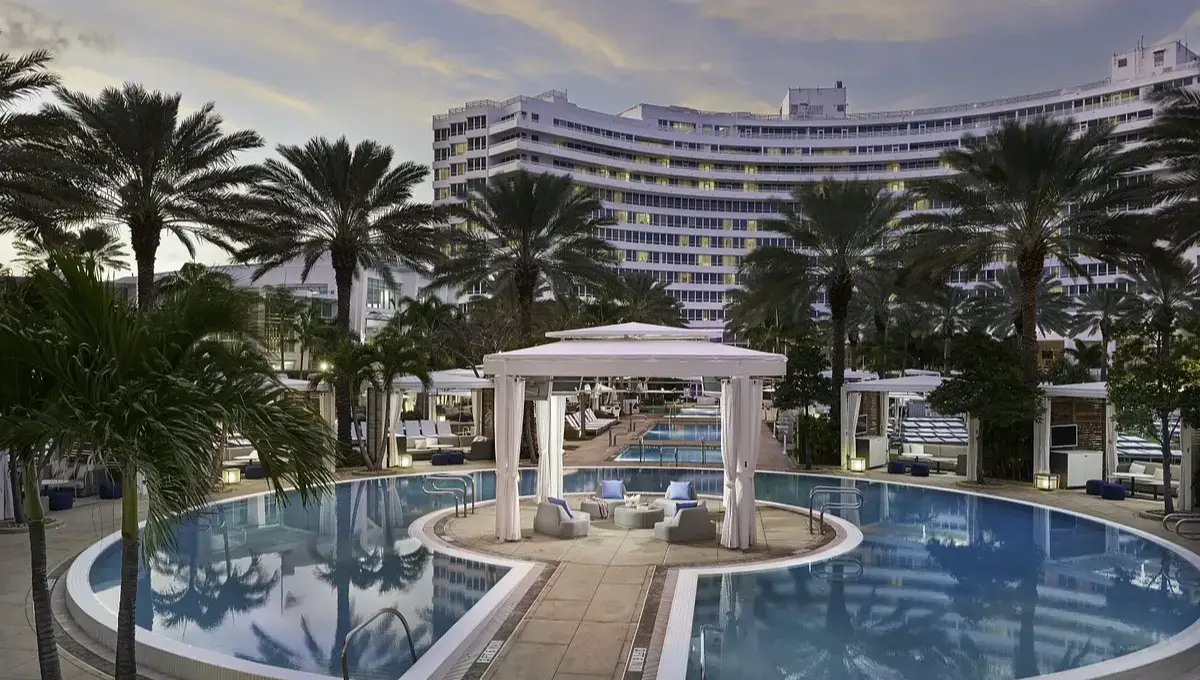 One of the most well-liked beachfront hotels in Miami for families is Fontainebleau Miami Beach in Mid Beach, and it's simple to see why.
This magnificent hotel's excellent location makes it simple to reach many of the coolest neighboring attractions, eateries, and other amenities that this lovely city has to offer.
Enjoy the several water slides, wave pools, and hot tubs in the opulent pool. Children's outdoor play areas and video game rooms are also available for individuals who can't say goodbye to technology.
Additionally, the resort offers a Kids Camp program with various activities, such as cooking workshops, scavenger hunts, and story times.
---
4. Hawks Cay Resort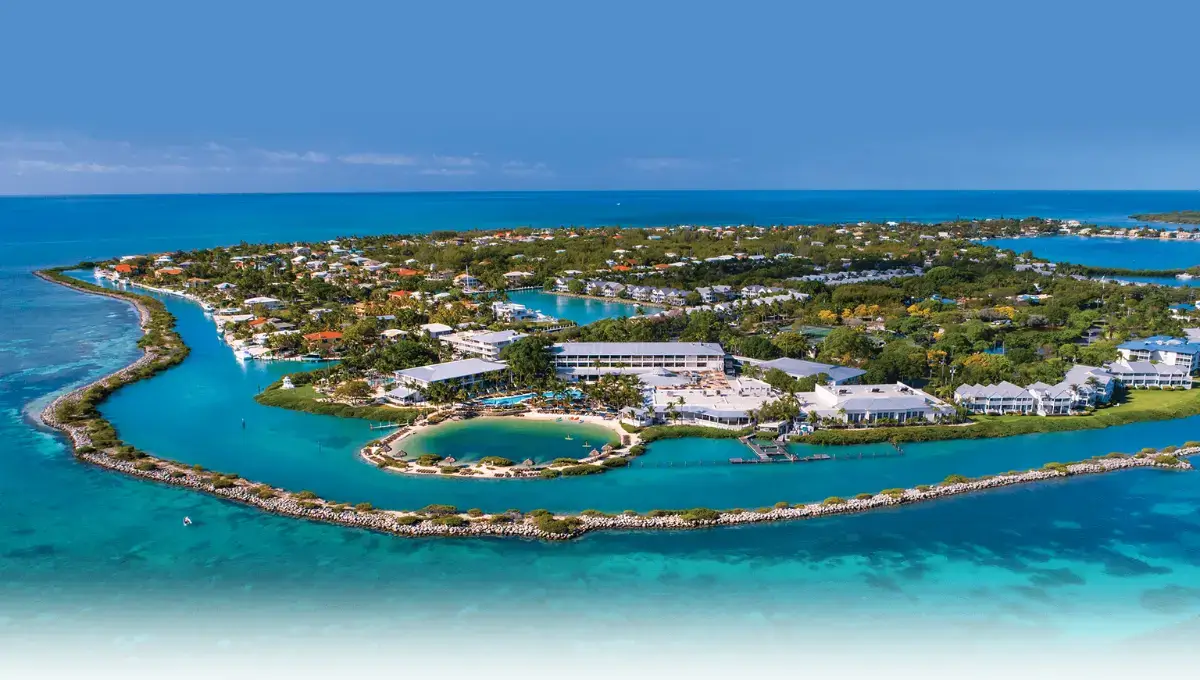 Hawks Cay Resort, one of the greatest beach resorts in Florida, is a great option for families seeking a little more luxury during their vacation in this region of Florida.
Along with providing a secluded beachside retreat, it also has many family-friendly activities available, such as windsurfing and snorkeling classes, dolphin encounters, and sleepovers at the Lagoonarium.
Every member of the family will find something to enjoy, even the youngest visitors, thanks to the shallow waters that are specifically built for them, safe swimming places, and lounges populated with vibrant sea life.
Additionally, there are day spas and outdoor pool areas that offer a tranquil escape in lovely surroundings for Mom and Dad if they, too, need some downtime.
---
5. Faena Hotel Miami Beach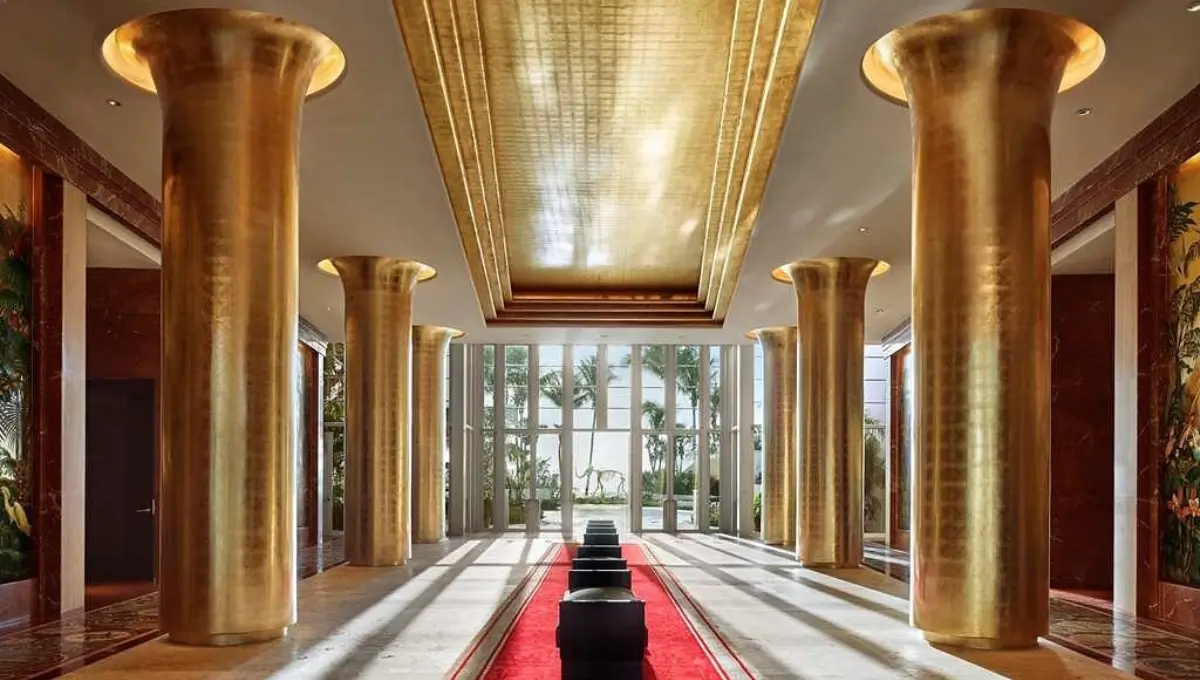 For visitors seeking to escape and discover South Florida's distinctive culture, the Faena Hotel Miami Beach, situated directly on the city's stunning beaches, offers unending entertainment and comfort.
Its stunning amenities include several roomy pools, on-site fine dining options, a luxury spa area, and a private movie theatre.
Its accommodations provide breathtaking ocean views. With its wide variety of attractions, the 5-star Miami resort is a top choice for families with a wide range of interests.
Faena Hotel also offers an unmatched level of service, making it an excellent decision you won't regret making.
---
6. The Ritz-Carlton, Key Biscayne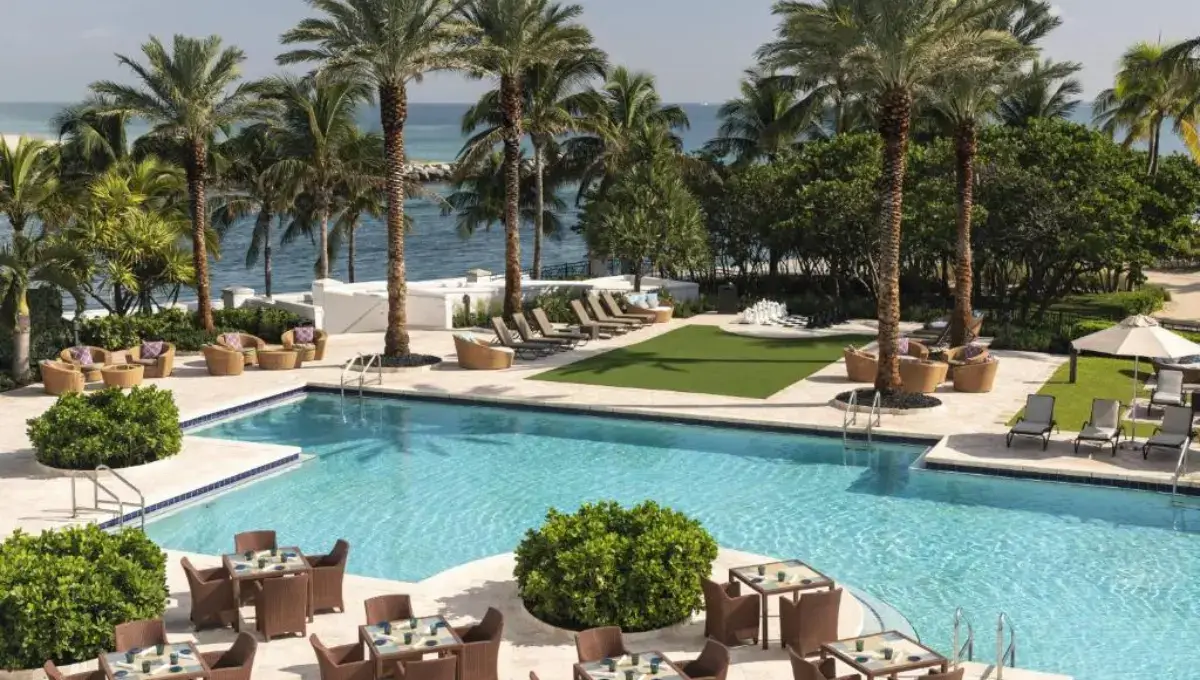 If you want to make sure your family has a trip to remember, stay at The Ritz-Carlton, Key Biscayne. With amenities catered to parents and kids, this beautiful location is the ideal Miami resort for family visitors.
While kids can benefit from the youth inspiration program, which offers entertaining games and cookery courses, parents can take advantage of a wide range of leisure activities like golf, fishing, and water sports.
All of the activities here come with a lovely backdrop and unlimited sunshine because the resort itself is spread out over luscious acres of mangroves and beaches.
---
7. JW Marriott Miami Turnberry Resort & Spa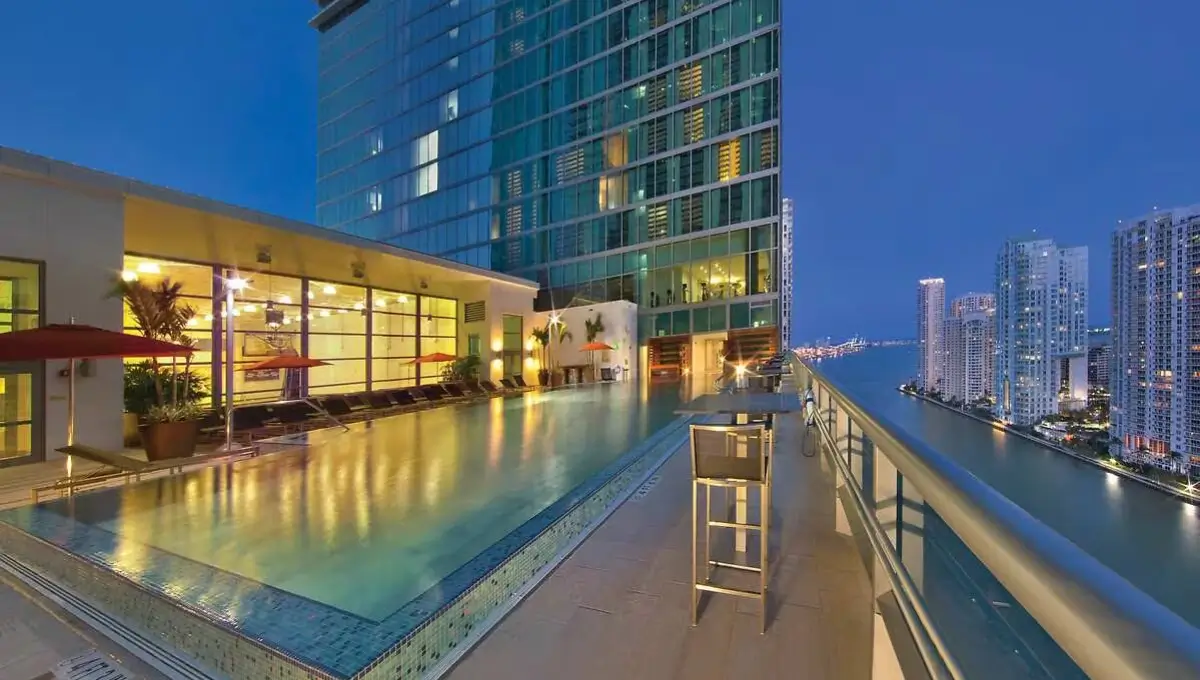 Even though the JW Marriott Miami Turnberry Resort & Spa is located two miles from the beach, the hotel's expansive grounds ensure that you'll never get bored. No matter your age, you'll probably want to start by checking out the large pool with the waterslide.
Adults will probably want to spend time on the lush golf courses trying to get a hole-in-one. You also have quick access to all of Miami's hippest sights and places because of this location's hassle-free and remarkably central setting.
---
8. Mandarin Oriental, Miami
The Mandarin Oriental in Miami may not be the most reasonably priced resort. Still, it makes no mistake that it will do everything possible to impress you and your family.
You won't want to leave the Mandarin Oriental, thanks to its planned family-friendly resort activities, luxurious lodging options, and family-friendly services.
Thanks to its kid-friendly eateries that offer specially crafted meals for kids, it's also a favorite choice for families with fussy kids.
This five-star hotel goes above and beyond with care and consideration to ensure everyone is content as soon as you enter.
---
9. The Acqualina Resort & Spa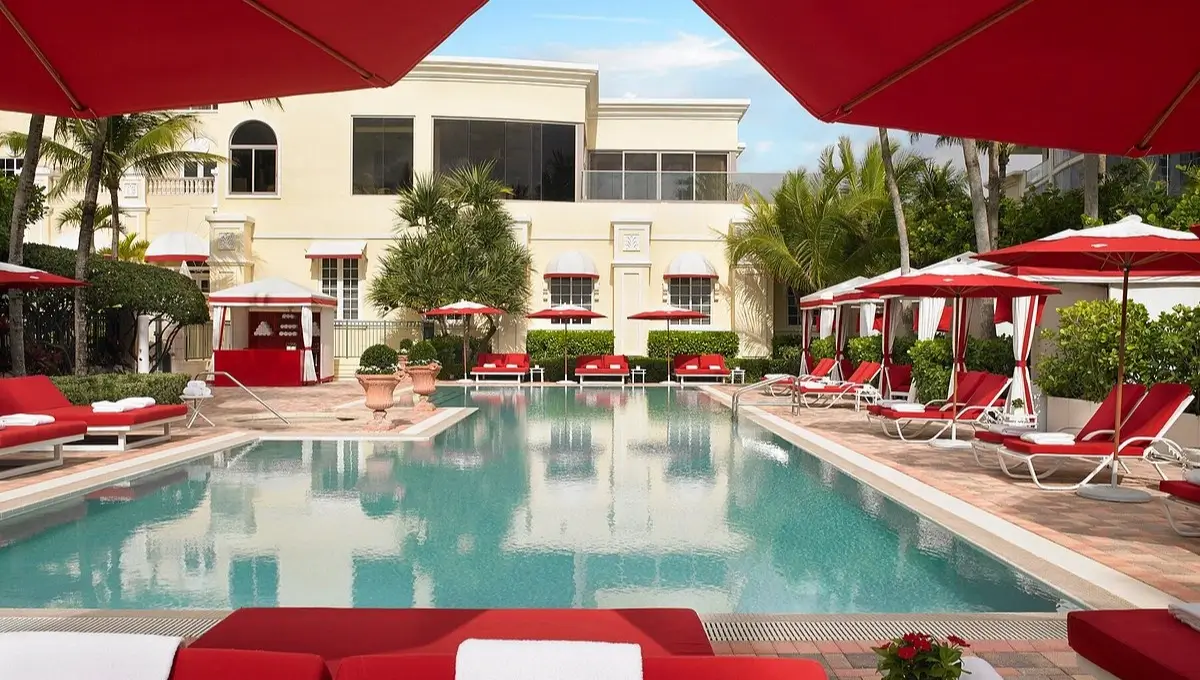 One of Miami's top family resorts, the Acqualina Resort & Spa has the sophistication and style to match. With its large children's program and opulent, tranquil settings, The Acqualina Resort will charm adults and kids.
While adults can relax in the infinity pool that overlooks the ocean and is ideal for cooling off in the summer, children can spend days engaging in arts and crafts or beach sports.
The Acqualina Resort & Spa, as you may have guessed from the name, also takes great satisfaction in offering top-notch spa treatments and dining in restaurants that have won awards. It continues to cross off each item on this list over time.
---
10. Loews Miami Beach Hotel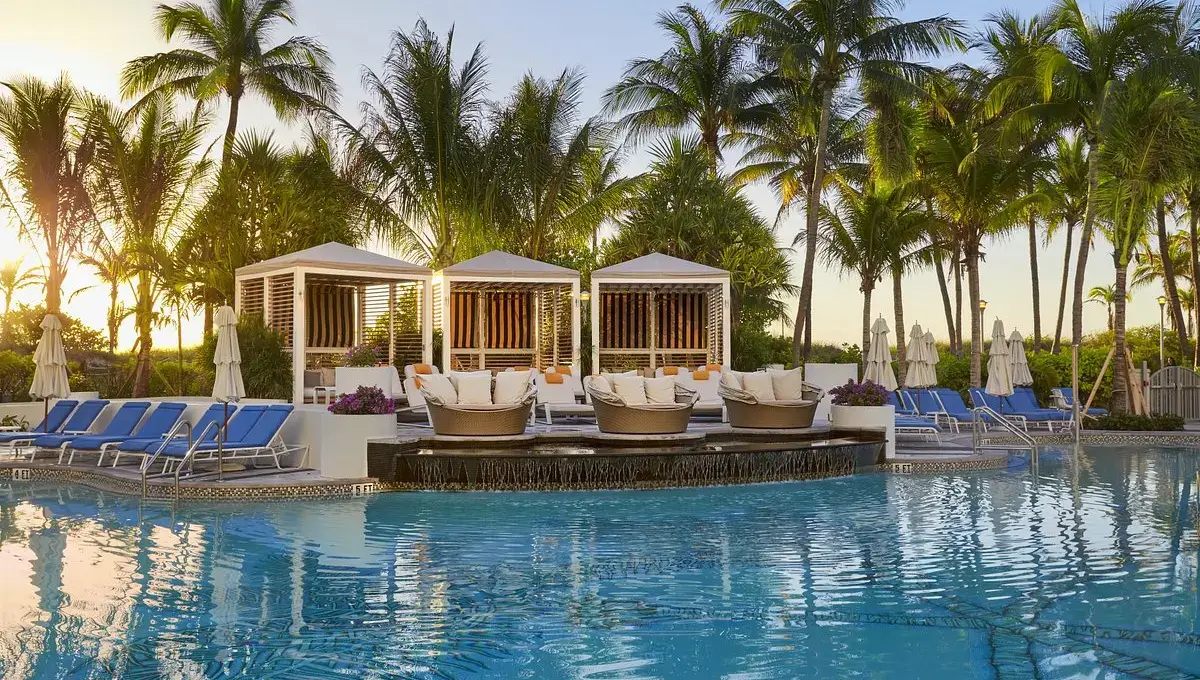 Even the most worn-out parents will be impressed by the Loews Miami Beach Hotel's stunning design when they first see it since it rises high into the sky.
And from there, it only gets better. You'll be welcomed by a laid-back and enjoyable atmosphere when you walk in.
This beachfront resort offers a variety of fun activities for visitors of all ages, including stargazing on the pool deck with free binoculars, movie evenings, and game tournaments.
The hotel also features many kid-friendly amenities, such as a playground and a great small pool where kids can splash securely while being watched by lifeguards.
---
11. The Miami Beach EDITION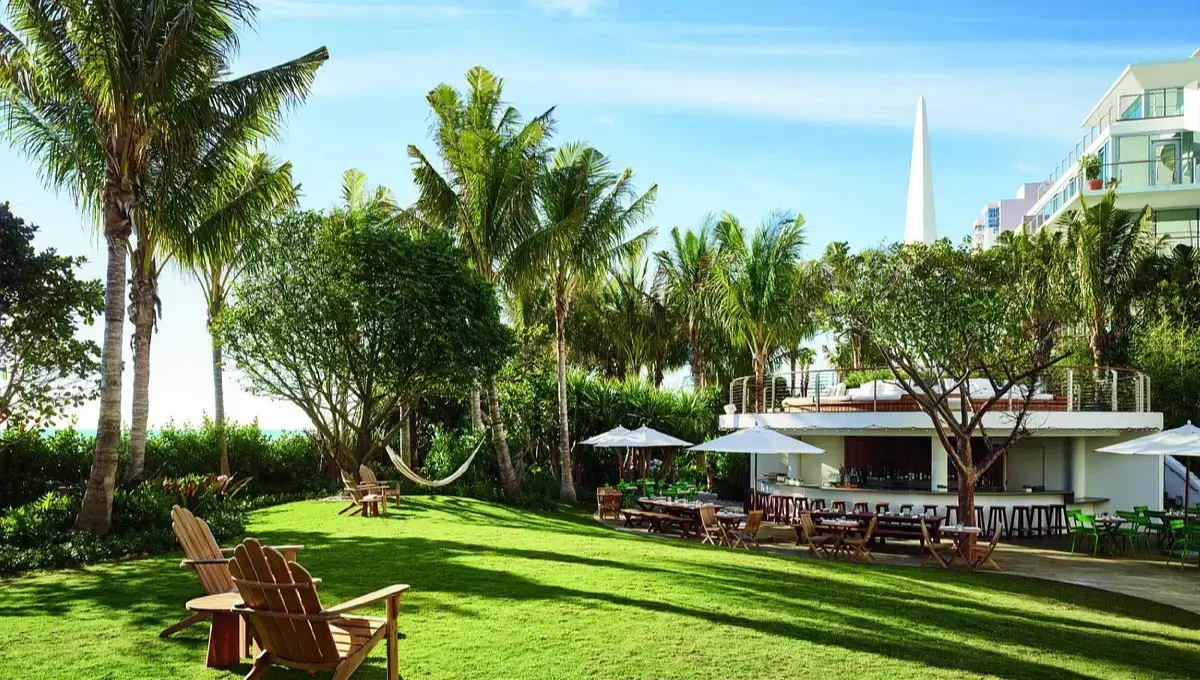 Look no further than The Miami Beach EDITION if you're looking for a chic resort with all the bells and whistles. Like all EDITION hotels, this one pays close attention to the little things and has incredibly elegant, meticulously decorated rooms.
Full-service eating options are available here, along with a variety of kid-friendly amenities like a kid-specific check-in process, unique treats, personalized gifts, and exclusive activities.
The EDITION also features a stunning private beach with umbrellas and beach chairs, as well as an outdoor pool ideal for swimming and tanning.
---
Fun Activities for Kids and Adults
Below are some activities you can enjoy with your family during the Miami trip.
Beach Adventures: Miami's stunning beaches are perfect for building sandcastles, playing beach volleyball, or simply soaking up the sun. The clear waters and soft sand create an idyllic setting for your family to enjoy.
Jungle Island: Discover an array of wildlife at Jungle Island, an interactive zoological park. From engaging animal shows to exotic birds and primates, your children will be enthralled by the natural world.
Art Deco Historic District: Explore the vibrant Art Deco Historic District in South Beach. Your family can take a self-guided walking tour to admire the colorful architecture and learn about Miami's history.
Everglades National Park: Venture to the Everglades National Park for an eco-adventure. Airboat tours allow you to get up close and personal with alligators, wading birds, and the unique ecosystem of the Everglades.
Little Havana: Immerse your family in Cuban culture by visiting Little Havana. Enjoy delicious Cuban cuisine, live music, and vibrant street art. It's an excellent way to introduce your kids to different cultures.
Water Sports: Try your hand at various water sports, such as paddleboarding and snorkeling. Miami's warm waters are perfect for family adventures, and many resorts offer rentals and guided excursions.
---
FAQs For Family Resorts in Miami
There are a lot of questions that come to mind while searching for hotels that will be good for family, some of the commonly asked questions are answered below.
Q. What part of Miami is best for a family vacation?
A. The best part of Miami for a family vacation is South Beach, known for its beautiful beaches and family-friendly atmosphere.
Q. Which Miami beach is the most family-friendly?
A. The most family-friendly Miami beach is Crandon Park Beach, offering calm waters and various amenities for kids.
Q. How kid-friendly is Miami?
A. Miami is incredibly kid-friendly, with numerous attractions like Jungle Island, Zoo Miami, and beautiful beaches tailored for families.
Q. How many days are enough for a Miami trip?
A. Ideally, spending 4-5 days in Miami allows you to explore the city's highlights and enjoy a well-rounded family vacation.
Q. What is the best time to visit Miami with the family?
A. The best time to visit Miami with your family is during the winter months, from December to April. The weather is pleasant, and you can enjoy outdoor activities without the scorching heat.
Q. Are these family resorts pet-friendly?
A. Some of the resorts in Miami are pet-friendly, but it's essential to check with the specific resort's policies before bringing your furry friend along.
Q. Can I find affordable family resorts in Miami?
A. Yes, Miami offers a range of family-friendly resorts with various price points, ensuring you'll find one that suits your budget.
Q. What are some must-visit attractions for families in Miami?
A. Don't miss Jungle Island, Miami Seaquarium, Zoo Miami, and the Miami Children's Museum. These attractions offer fun and educational experiences for kids.
---
Conclusion
Miami's Best Family Resorts offer a delightful combination of luxury, relaxation, and adventure for families. With a vast selection of family-friendly activities and beautiful accommodations, you're sure to create lasting memories with your loved ones. So, pack your bags, and get ready for an unforgettable family vacation in the heart of Miami.
---
✉ Tell Us In The Comment As Per You Which One is the Best Family Resort in Miami, Florida.
Also, don't forget to book your personalized holiday package with Fiery Trippers. Let us make your vacation a romantic as well as a dreamy getaway.
---
---