What to do in Miami if it rains? On a rainy day in Miami, explore indoor attractions like museums, and art galleries, or enjoy indoor sports and entertainment options.
Are you searching for enjoyable indoor activities in Miami for your next trip? If you have no idea about which are the good indoor things to do in Miami, this article can help you in finding the best indoor activities in Miami.
Miami, the Magic City, is known for its beautiful beaches and vibrant nightlife. But what do you do when the weather isn't perfect for outdoor adventures? Fear not! Miami offers many indoor activities that are just as exciting and fun.
We will take you through Miami's best indoor activities to ensure you have a fantastic time no matter the weather.
---
What are the best indoor activities for a rainy day in Miami?
Below are some famous indoor activities to do in Miami while it's raining outside.
Visit the Pérez Art Museum Miami (PAMM) or Wynwood Walls to explore art.
Challenge your friends to a game of golf at TopGolf Miami.
Take your kids to the Frost Science Museum or Miami Children's Museum for educational fun.
---
📃 Here Are The List Of The 11 Best Indoor Activities in Miami, Florida
We will look at the best indoor activities in Miami, which will likely attract your attention and provide you with a wonderful experience.
Miami's indoor scene is as diverse as its outdoor attractions. Whether you're a culture enthusiast, a sports fanatic, or someone looking for a family-friendly experience, Miami has something for everyone.
Let's dive into the top indoor activities that will keep you engaged and entertained throughout your visit.
1. Cozy up With a Good Book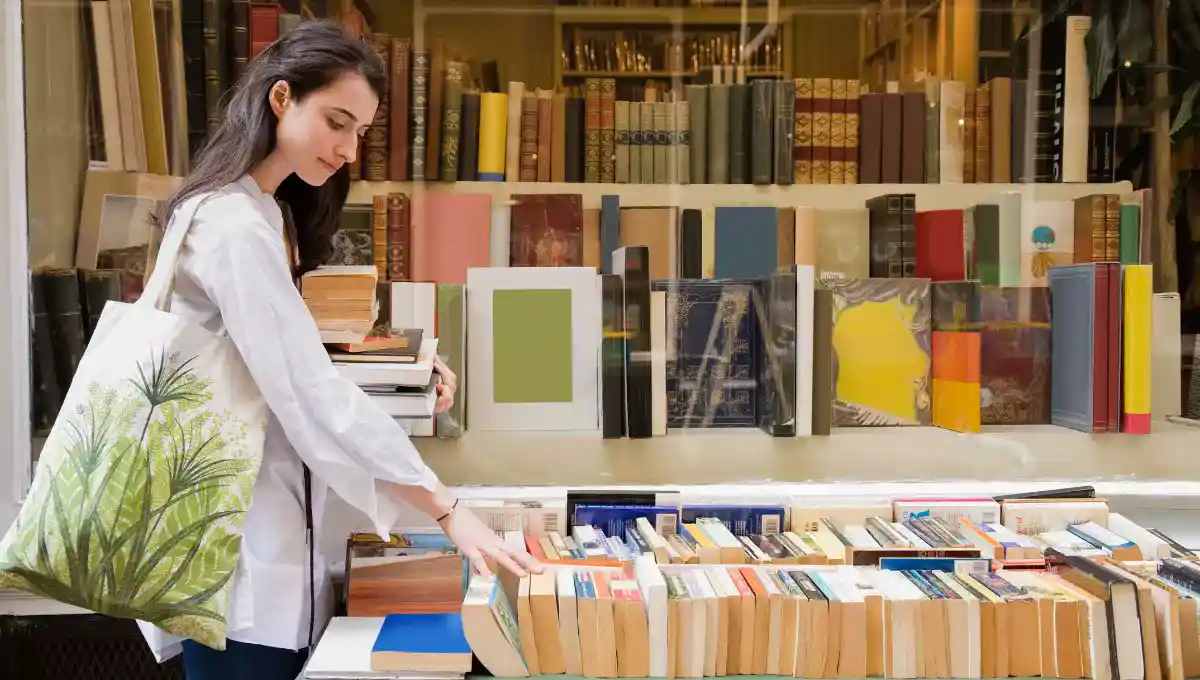 There are some great and fascinating bookstores in Miami. Since 1982, Books & Books has offered readers a welcoming haven of respite.
The garden and café of this renowned bookstore allow you to lose yourself in your reading completely.
They serve food in their café that is acceptable for vegetarians and vegans. Take your time and look through their endless selection of printed books. You never know. You might even run into a new author at a book signing.
If their books aren't enough to entice you, visit the Gables site, where there is an area filled with antiques and rarities and another room explicitly designed for children.
The book vendors are always happy to assist you in your search. The always dependable Barn and Nobles is one of a few additional bookstore choices.
Additionally, Dunbar Old Books has a fascinating past and many books. TASCHEN Store Miami features a chic and modern store. You can get shelter from the rain at these and numerous additional stores.
---
2. Are You a Gamer?
It can be found in South Miami, so go there. Escape the rain and spend the day playing both classic and modern video games. Include Shoot Them Ups, Mortal Combat I'm on My Way, and other fighting games.
The "#1 arcade in Miami" has vintage, uncommon, and imported video games. The large assortment of pinball machines, the Lan Centre, and the Esports Arena, with its various consoles, will keep you occupied for hours.
Come thirsty because Arcade Odyssey has over 60 artisan beers on tap, imported beers, ciders, more than 15 varieties of sake, bubble tea, and even Tipsy Teas.
You can get ramen, yakisoba, a variety of Japanese foods, dumplings, and ice cream at the Arcade Odyssey, so come hungry.
You might even attend one of their special events if you can dash to this arcade to escape the rain.
This could range from Mario Kart competitions to Halloween extravaganzas. I hope Ms. Pac-Man is available.
---
3. Enjoy all the Art Miami Has to Offer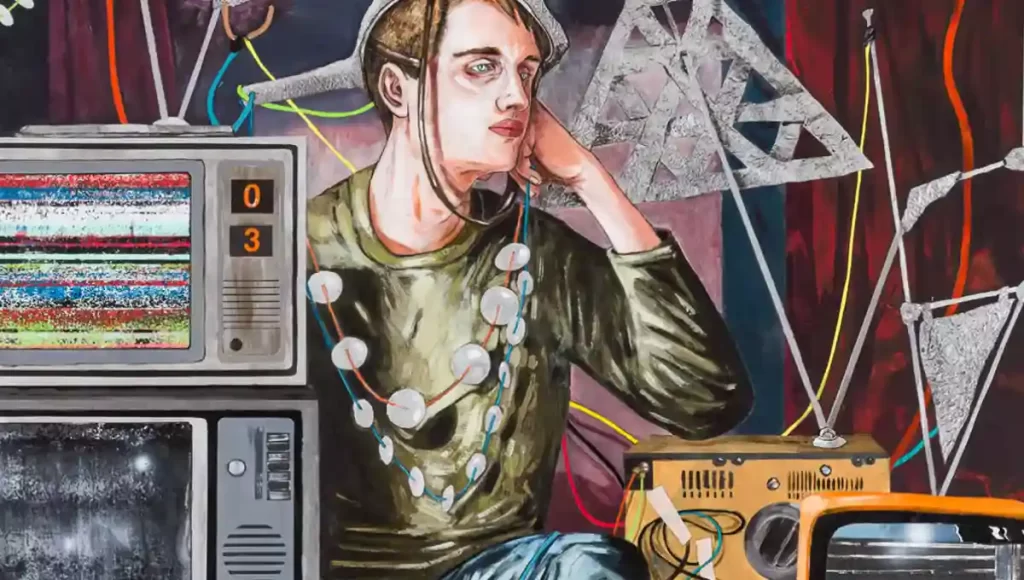 You can visit art museums to preserve your culture as you run through the rain. There is something for everyone, from internationally recognized collections to smaller, more private galleries.
You're guaranteed to find a museum that piques your interest, given the abundance of options.
The Bass Museum of Art, one of Miami's best-kept secrets, the Frost Museum of Science, the Vizcaya Museum and Gardens, the Pérez Art Museum Miami, and many others are among the most well-known art institutions in the city. Everyone provides a different experience.
The Artechouse's constant change is one of its best features. There is always something fresh to see at the museum, thanks to its changing exhibits.
Additionally, the Artechouse consistently comes up with new methods to display the work, so even if you've seen an exhibition before, it's still worth viewing.
There are two stories of immersive and interactive art. The Artechouse is unquestionably the best location to go if you want a distinctive and exciting art experience.
---
4. Treat Yourself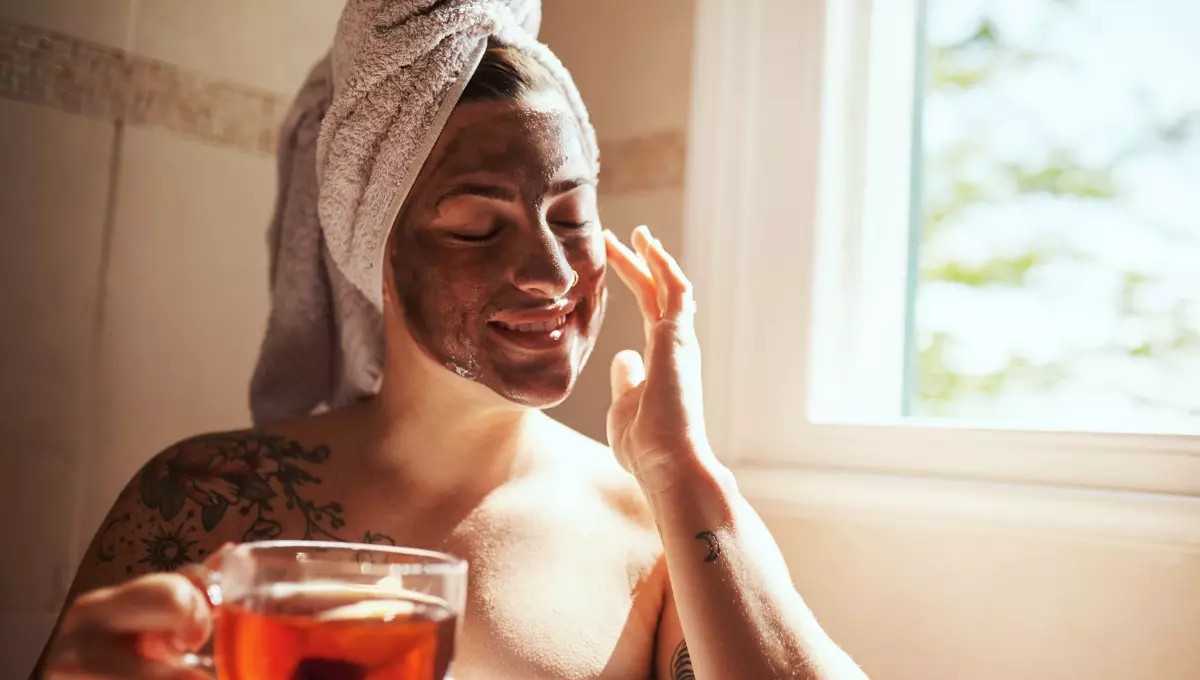 If you've downloaded a weather app and anticipate rain, it might be time to arrange downtime at one of Miami's spas.
Near and around downtown Miami, there are more than 20 spas. Both Spa Bar Miami and Pecan's Day Spa receive excellent praise.
Check the Lapis Spa if you are feeling extra opulent. It is housed within the renowned and abundant Fontainebleau Miami Beach.
Pick from various services, including back massages, facials, pedicures, manicures, and even couple's packages.
In addition to providing access to the Lapis Spa, the Fontainebleau also provides choices for daily access.
To round out your visit on a wet day, head to one of their numerous bars or lounges and even catch live entertainment.
They offer six different dining alternatives. What better way to escape a storm than to soothe and nourish your body?
---
5. Something to do for the Littles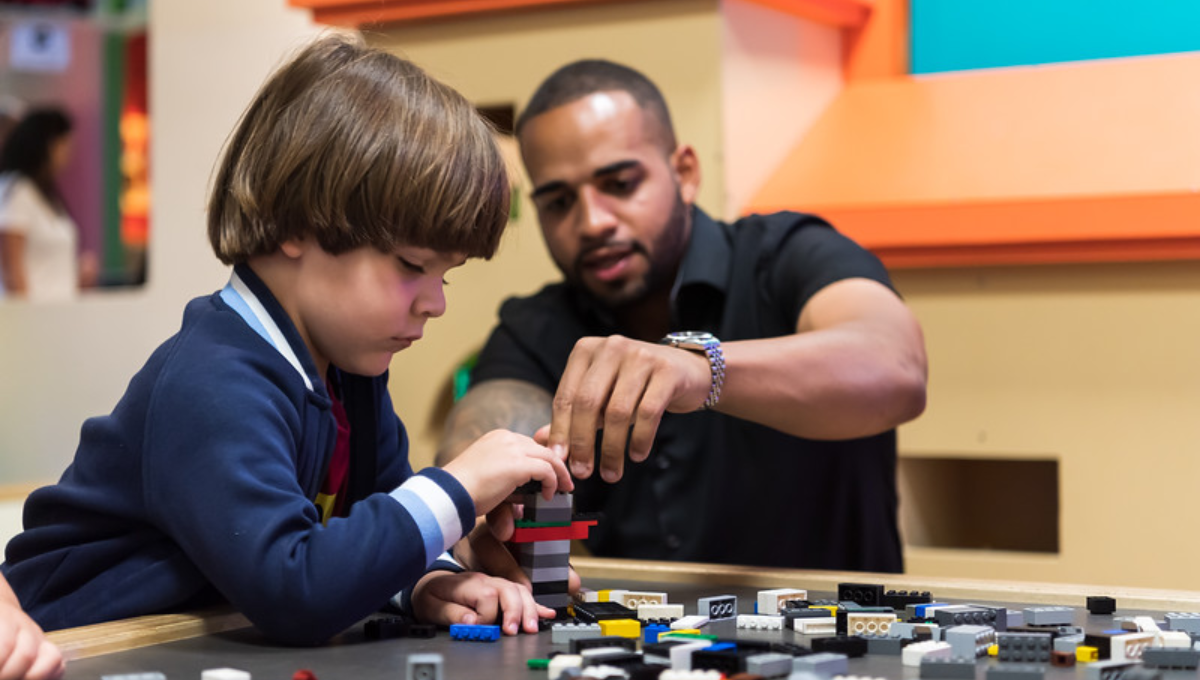 Are you now experiencing fantastic weather while on vacation with the kids but are being battered by precipitation? Miami has some great family-friendly options.
An excellent place to take your kids to learn about various facets of their environment is the Miami Children's Museum.
Since the museum was created to complement the curriculum in Miami Dade County Public Schools, you can be confident that your children will have fun while learning.
---
6. Older Littles
Who doesn't adore Action Park's music? Extreme Action Park is located in Fort Lauderdale, Florida, about 33 minutes from Miami. Being Florida's largest indoor entertainment complex, it is intense.
Why not go-kart racing, bowling, a ropes course, or a trampoline park if you're trying to escape the rain? Gas-powered go-karts with a top speed of 45 miles per hour can race on a 50,000 square foot track at the go-kart track.
There are two types of tracks: regular and junior. The junior trails offer young drivers a secure environment with more straightforward handling.
The conventional circuit, however, provides every bend and straightaway a race car driver could desire.
---
7. Enjoy at Basement nightclub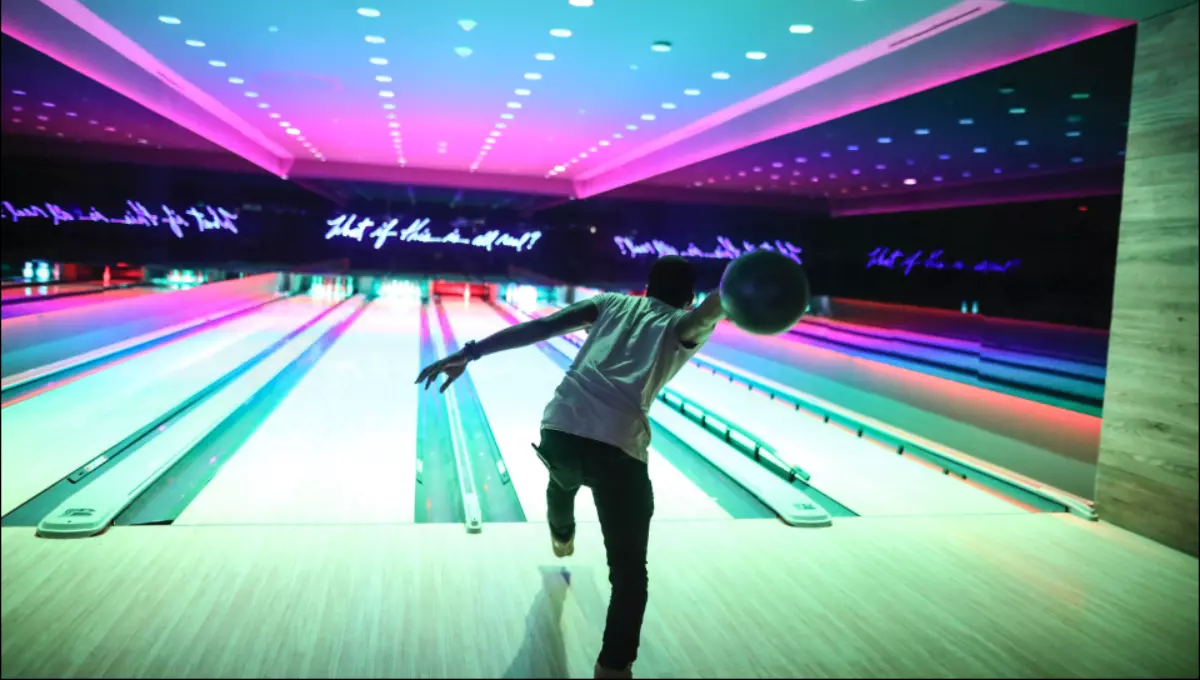 Miami isn't typically associated with ice, but the Basement nightclub flips that perception. A year-round indoor neon ice skating rink is located in the basement and can be found there. What's nice is that it's pink!
With its technicolor lighting, neon lights, and loud music, Basement's 2,000-square-foot ice rink looks fantastic and has a retro roller skating rink feel.
Not to mention, it's a terrific photo opportunity! You're in luck if you've never learned to skate and don't intend to.
Additionally, the basement contains great bowling lanes that look fantastic! Like the rink, the streets are always brightly lit, providing a completely distinctive experience.
---
8. Shop Till You Drop, or at least the Rain Drops Stop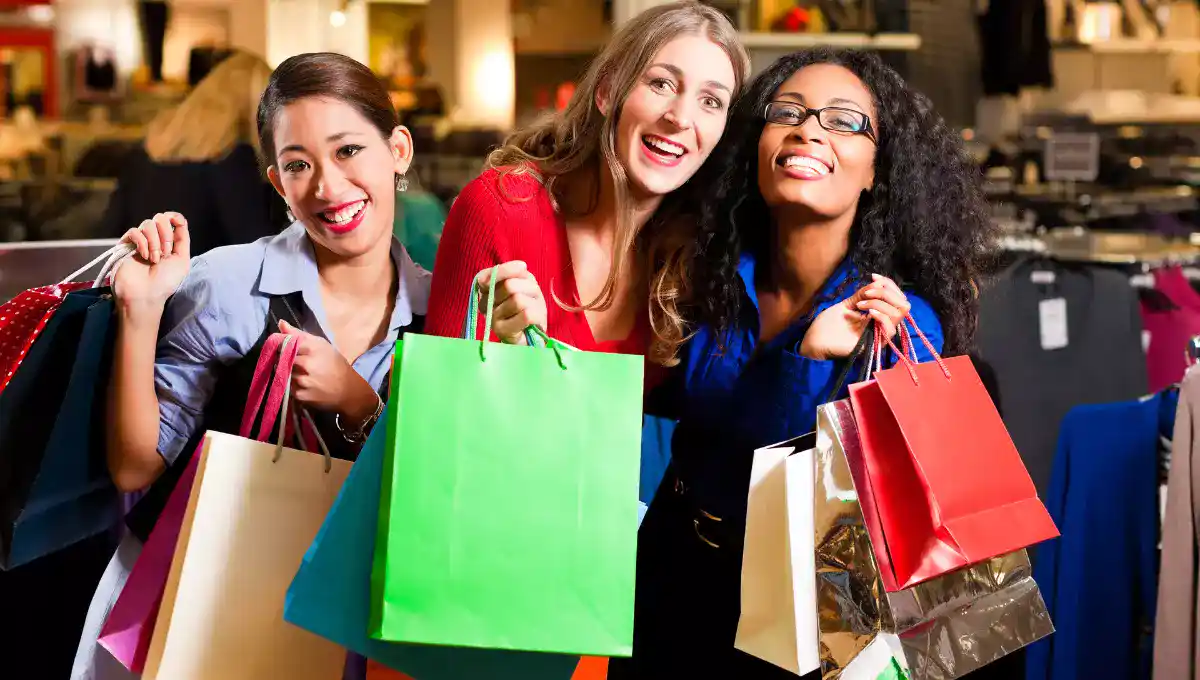 In the Miami area, there are many malls to select from. The Falls Shopping Centre is the ideal place for you if you want to shop while being protected from the rain but yet want to enjoy the beauty of nature.
One of the largest outdoor shopping centers in the country, not just in Florida, is The Falls.
More than 100 shops are there, including the recently built Earthbound Trading Co. and a Build-a-Bear workshop. There are 18 restaurants; count them.
There are numerous places to eat, including Vayla's Gourmet Shaved Ice, Shake Shack, and Churro Mania. You can walk from store to store on covered walkways to stay dry.
---
9. Cozy Comfy Creamery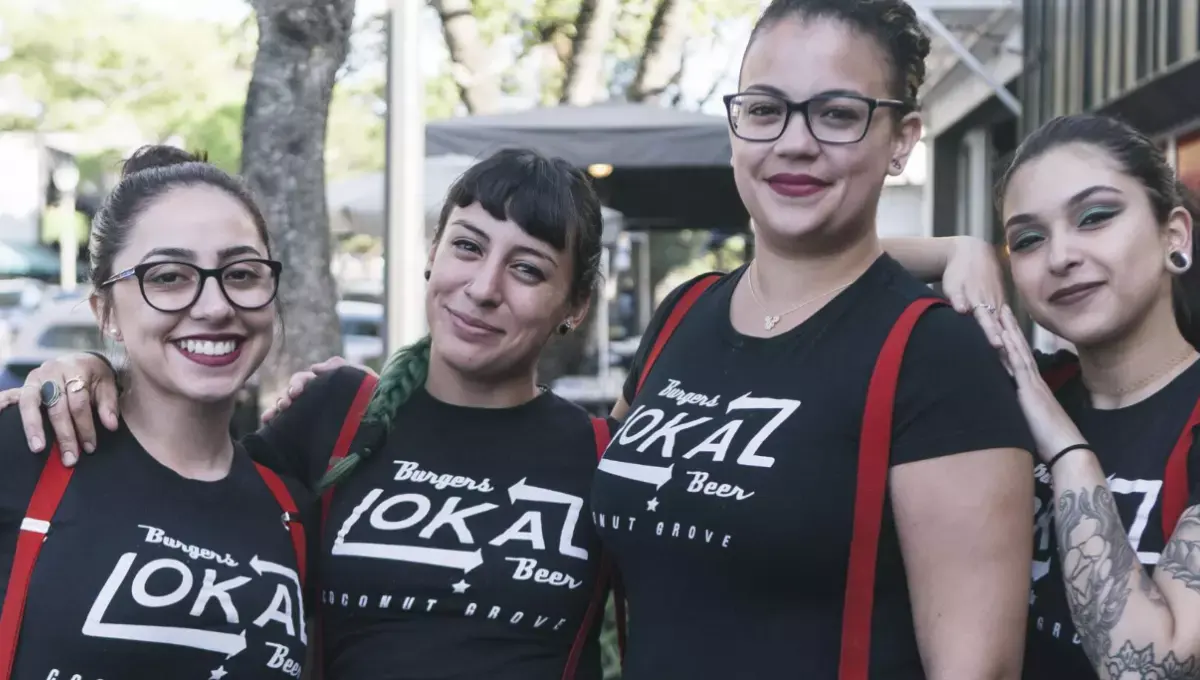 The 1980s were a simpler era for many of us. We weren't distracted by the internet or smartphones, and we weren't concerned about staying connected all the time.
Not that we didn't have a good time, though. In reality, that era is responsible for some of our fondest childhood recollections.
Thanks to LoKal's new milkshake bar, we can relive those experiences in the present. Enjoy some of our favorite childhood foods, like milkshakes, floats, and ice cream sandwiches, at this '80s-themed establishment.
Sliding up to a milkshake bar during a downpour is what could be more cozy and familiar. You may always reach for a beer or a bottle of wine from the refrigerator if you need a break from the sweets.
LoKal's milkshake bar is sure to delight you, whether you're seeking a nostalgic trip down memory lane or just a delectable treat. So come on down and take a look!
---
10. Movie Madness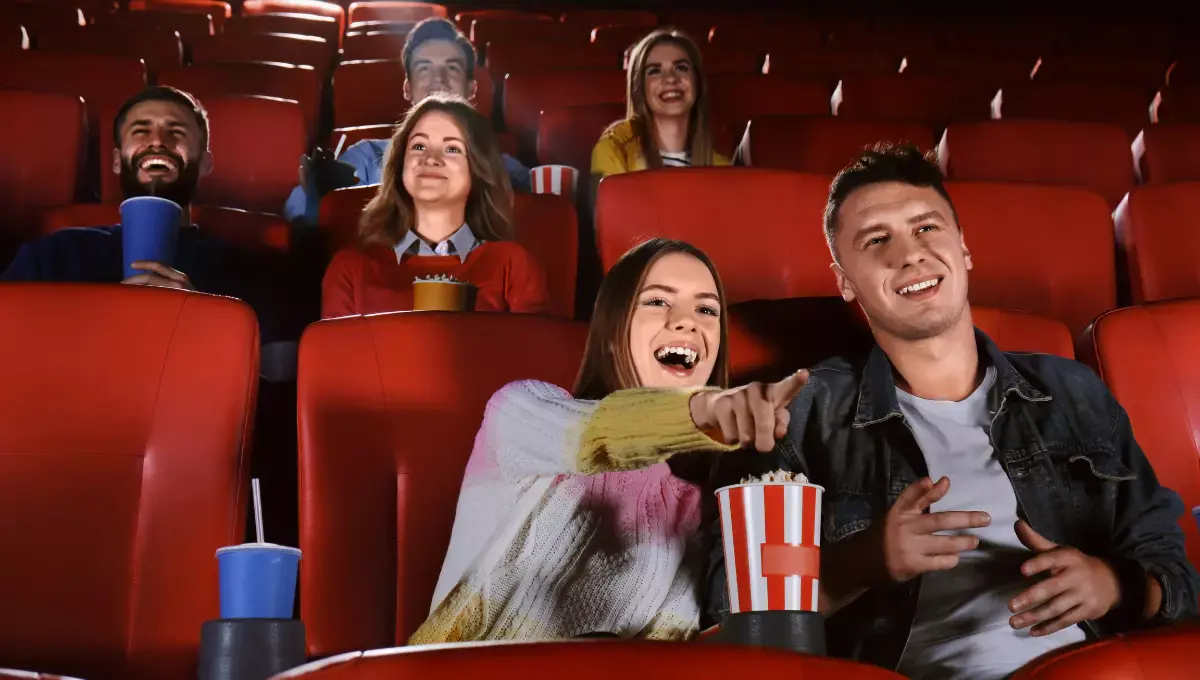 Catching a movie at any time is a fantastic idea. There are a few upscale cinema theatres in Miami. Do two things at once: go to IPIC North Miami Beach for food and a movie.
Either order food from the restaurant and have it delivered to your seat in the theatre, or you can eat there before or after your movie.
Silverspot Cinema, located in Downtown Miami, has 17 screens and serves lobster rolls and tuna tartare.
---
11. Take a Walk, an Art Walk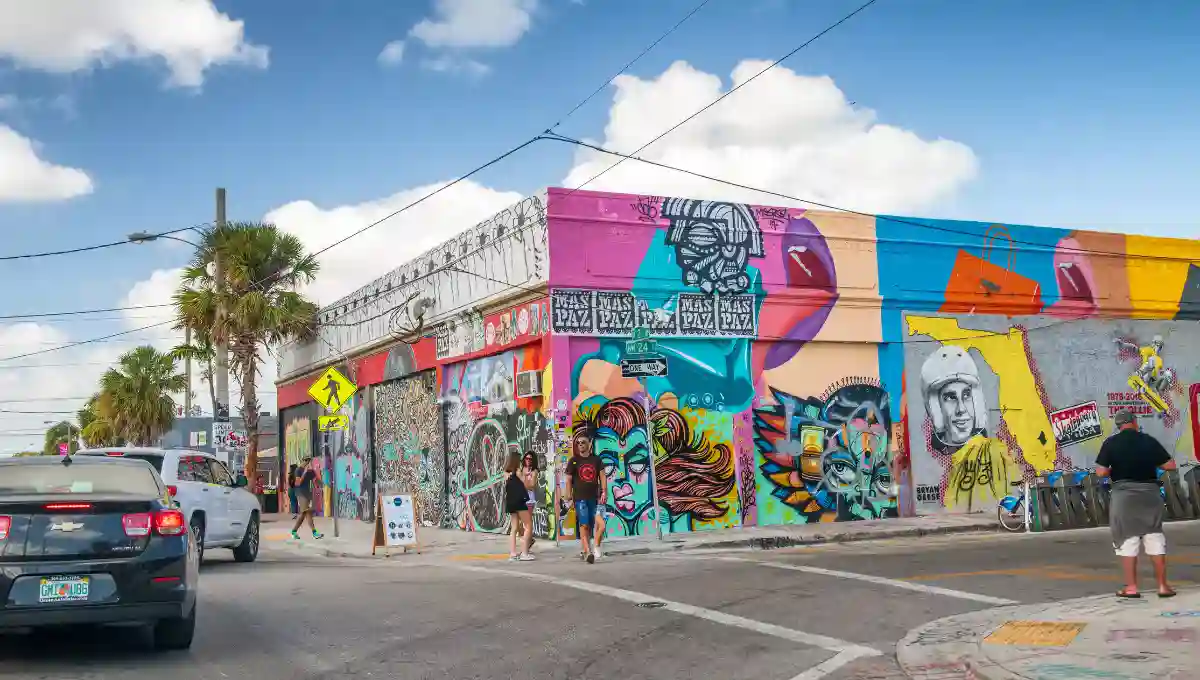 You can get to Wynwood, Florida, from Miami Beach in about 14 minutes. The entertainment zone of Wynwood is well-known for its vibrant street art and art galleries.
You might not feel compelled to go on an outdoor walking tour of the stunning and vibrant paintings while showering.
Wynwood has the 5,000-square-foot Oliver Cole Gallery, so you'd be lucky there. The works of art in this gallery are modern and contemporary. While it rains, you can browse their constantly changing and always exciting displays.
Additional indoor art galleries include Wynwood 28, the Rubell Family Collection, and the Goldman Global Arts Gallery.
The Museum of Graffiti, the first museum of its sort, is another attraction in Wynwood.
The Museum of Graffiti was created to preserve graffiti's history and remember its appearance in design, clothing, advertisements, and galleries fifty years later.
---
🙋🏻‍♀️ FAQs About Indoor Activities in Miami, FL
There are a lot of questions that come to mind while searching for the best indoor activities in Miami. some of the commonly asked questions are answered below.
Q. Is Miami still fun when it rains?
A. Absolutely! Miami offers exciting indoor activities and experiences, ensuring the fun continues even on rainy days.
Q. Where can I party in Miami when it rains?
A. You can enjoy indoor party venues, such as clubs, bars, and lounges, to keep the party spirit alive despite the rain.
Q. Is Miami fun if you don't like clubbing?
A. Yes, Miami offers diverse attractions, including museums, parks, and family-friendly activities, making it enjoyable for all, even if you're not into clubbing.
Q. How much money do I need per day in Miami?
A. The daily budget in Miami can vary but budgeting around $150-$200 per day for food, activities, and transportation is a good starting point.
Q. Where can adults go in Miami?
A. Adults can explore the vibrant nightlife, cultural attractions, and outdoor adventures, ensuring there's something for everyone in Miami.
Q. What is the most relaxing part of Miami?
A. Miami Beach and its serene shores provide a relaxing escape, perfect for unwinding and enjoying the soothing ocean views.
Q. What is the principal tourist attraction in Miami?
A. The Art Deco Historic District in South Beach is one of Miami's iconic attractions, known for its distinctive architecture and vibrant atmosphere.
Q. Are there any free indoor activities in Miami?
A. Yes, many museums offer free admission on certain days, including PAMM and the Miami Children's Museum. Keep an eye on their websites for details.
Q. Can I book tickets for indoor activities online?
A. Absolutely! Most indoor attractions offer online ticket booking, which can save you time and ensure you secure your spot.
Q. Is iFLY Indoor Skydiving suitable for beginners?
A. Yes, iFLY Indoor Skydiving provides a safe and thrilling experience for beginners with expert instructors to guide you.
Q. Are there any age restrictions for comedy shows in Miami?
A. Comedy clubs usually have age restrictions, so it's a good idea to check in advance. Many shows are 18+ or 21+.
Q. What's the best time to visit the Adrienne Arsht Center for the Performing Arts?
A. The best time to visit is when there's a performance that interests you. Be sure to check their schedule for upcoming shows.
Q. What is the best time to visit the Vizcaya Museum and Gardens?
A. The Vizcaya Museum and Gardens are best visited during the spring when the gardens are in full bloom, creating a picturesque setting for your visit.
Q. Are the indoor activities in Miami family-friendly?
A. Yes, many indoor activities in Miami, such as Jungle Island and the Miami Seaquarium, are perfect for families with children.
Q. Is Miami a good destination for art enthusiasts?
A. Yes, Miami's art scene is thriving, with museums like PAMM and the Wynwood Walls showcasing a diverse range of artworks.
---
😇 Conclusion
Miami's indoor activities offer a world of excitement and adventure. Whether you're interested in art, sports, family fun, or entertainment, there's no shortage of options. Don't let the weather dampen your spirits; instead, explore the Best Indoor Activities in Miami and make lasting memories rain or shine.
---
✉ Tell Us In The Comment As Per You Which are the Best Indoor Activities in Miami From the Above List.
Also, don't forget to book your personalized holiday package with Fiery Trippers. Let us make your vacation a romantic as well as a dreamy getaway.
---
---