Are you in Miami and looking for happy hour deals in Miami? If you have no idea what are the good places for Miami's happy hour drinks and meals, this article can help you in finding the best places for happy hour deals in Miami.
🍺 How much does a beer cost in Miami? Miami ranks among the world's most expensive cities to buy a beer at a bar, averaging $8.97, but you can find cheaper options at supermarkets, where the average price is $1.29. Prices may vary by location and type of establishment.
Welcome to the vibrant city of Miami, where the sun shines year-round, and the nightlife is nothing short of legendary.
Whether you're a local looking for new spots to unwind after a long day or a visitor eager to experience the city's pulse, Miami's happy hour scene has something special in store for you.
---
📃 Here is the List Of the 11 Best Places for Happy Hour Deals in Miami
After a lot of research and considering the traveler's feedback we have shortlisted some of the best places for happy hour deals in Miami.
Sweet Liberty Drinks & Supply Company
Casa Isola
CJ's Crab Shack
Le Chick
Phuc Yea
River Oyster Bar
Riviera Focacceria Italiana
Seaspice
Seawell Fish N' Oyster
Fox's Lounge
South Pointe Tavern
1. Sweet Liberty Drinks & Supply Company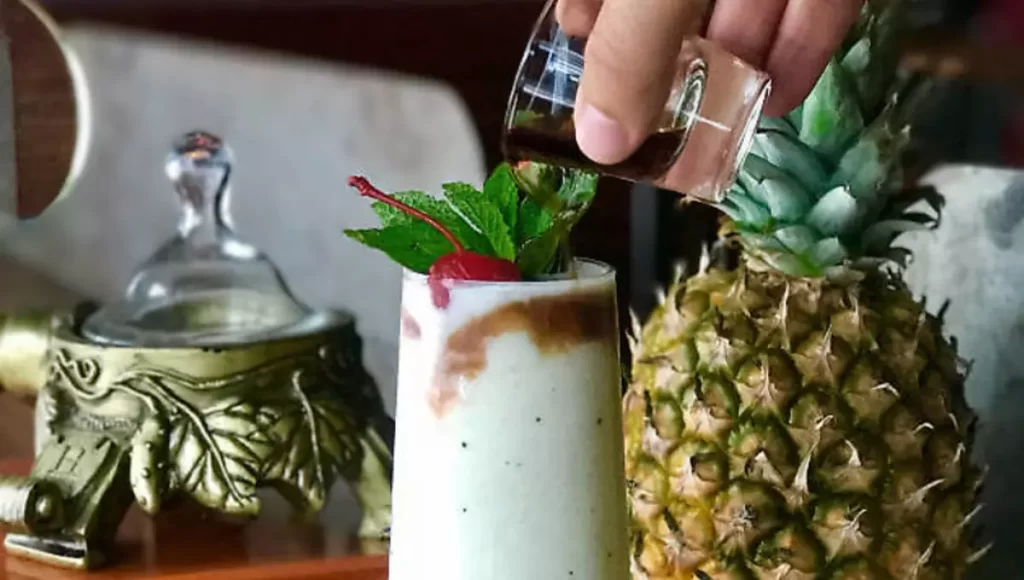 Sweet Liberty is the ultimate destination for deviled eggs, a classic rum old-fashioned, and '90s hip-hop enthusiasts.
This bartender's haven is beloved by locals and lauded by critics for its diverse offerings.
On Saturdays, you'll discover a vibrant mix of ages grooving to old-school tunes, belting out live band performances, or savoring drinks in cozy booths.
Award-winning bartender John Lermayer's menu combines classic cocktails with inventive twists, like the Black Salt Sour.
Don't miss their daily happy hour (4–7 p.m.) featuring $5 cocktails, $.75 oysters, and tasty bites. It's a steal in an area known for upscale dining and nightlife.
---
2. Casa Isola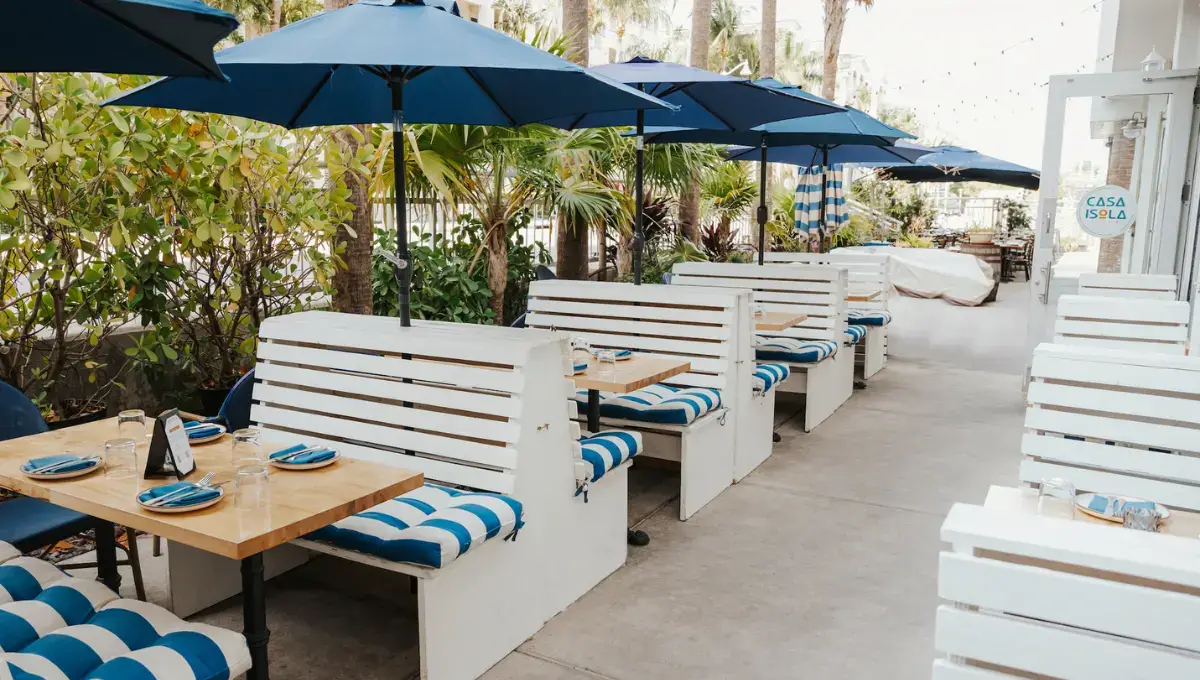 Casa Isola is renowned for its delicious Italian food, and the restaurant's happy hour offers customers a wide selection at affordable costs.
Starting at 5 p.m., customers may choose from a range of $12 appetizers, including rigatoni alla vodka, meatball parm sliders, filled long Italian hots, and arancini Isola. All drinks, beers, and wines by the glass are discounted by half.
Make sure to arrive early because this venue fills up quickly. The address of Casa Isola is 1418 20th Street, Miami Beach, Florida 33139. Visit their main website for more details.
---
3. CJ's Crab Shack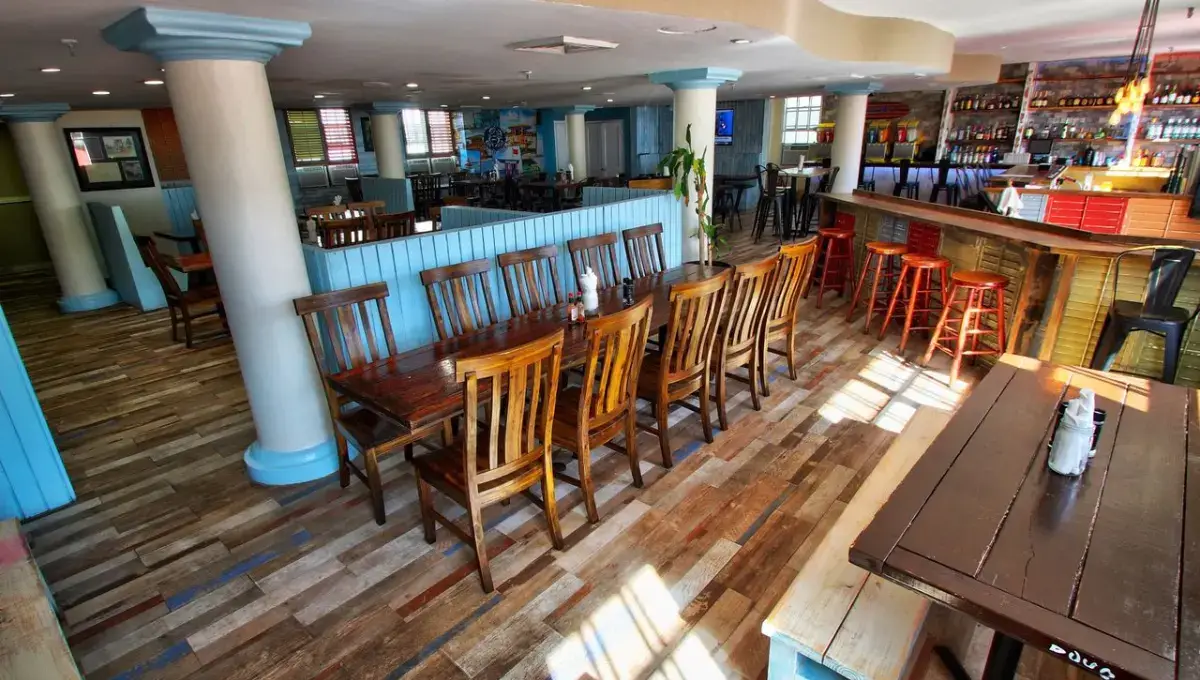 We can't keep this a secret any longer—Happy Hour at CJ's Crab Shack is by far the sexiest in town. We're talking $3.50 for healthy drinks and $2 for beers, many of them domestic.
Yowza! Oh, and we should add that this isn't your typical early bird happy hour from 5 to 6. CJ's happy hour starts at four o'clock in the afternoon and goes until nine o'clock at night! The most excellent crab legs in town, five hours of drinking, and more.
Even if going to Happy Hour on Ocean Drive might be everyone in Miami's last resort, we promise you this is just one hidden gem you must know if you call the city home.
You'll discover a balanced mix of locals, tourists, and a genuine, warm family atmosphere at CJ's.
---
4. Le Chick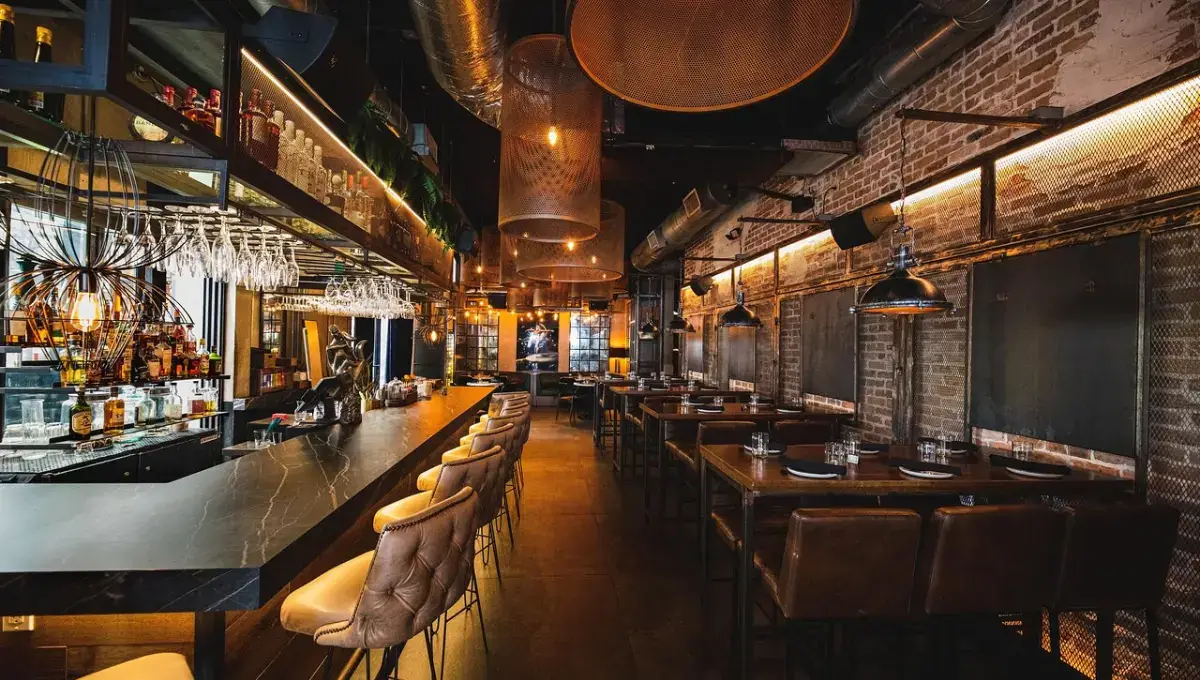 There aren't many happy hour specials in Wynwood that compare to those at Le Chick. Happy Hour is held at the fried chicken and burger restaurant from 3:30 to 6:30 p.m., Monday through Friday.
Old Fashioneds and gin and tonics will cost $8 each, and there will also be $7 frosé and $5 beers available. Many more items are on the menu, but they would take up too much space.
You can find inexpensive foods, including fried chicken, street corn, tuna tartare, and truffled deviled eggs. Happy hour is three hours long, which is a good thing because you won't want to leave.
---
5. Phuc Yea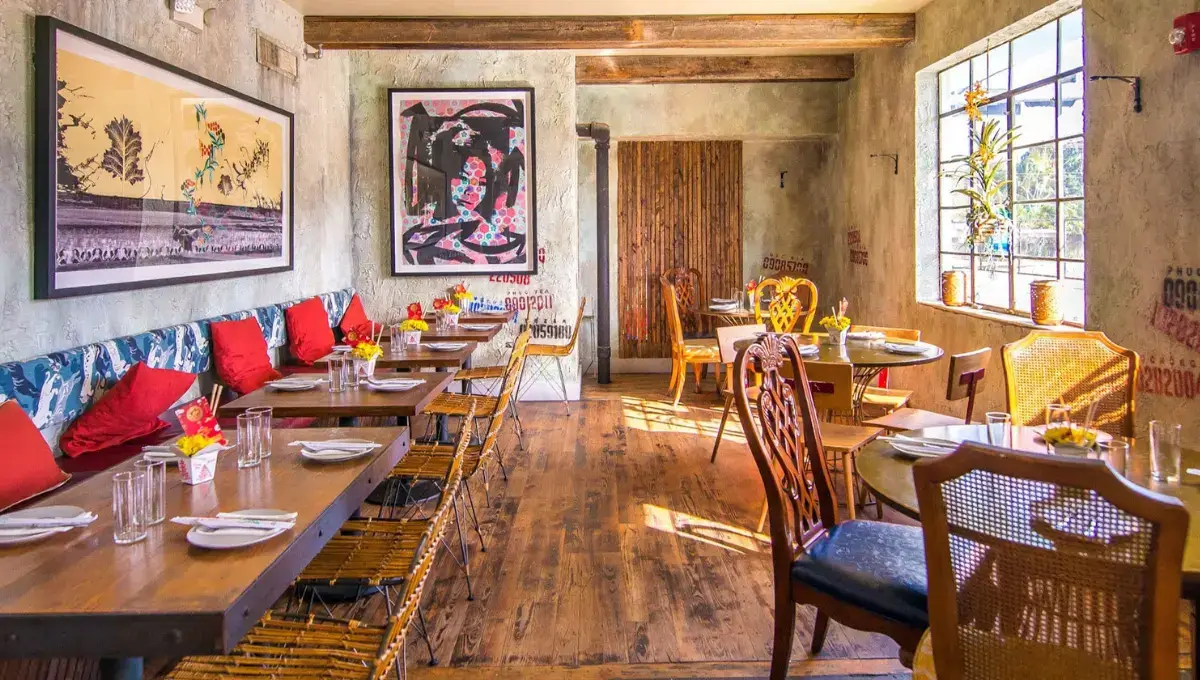 Make your happy hour plans more exciting by visiting Phuc Yea, the MiMo restaurant serving Viet-Cajun cuisine.
Visit the restaurant after work for a range of cheap East and West Coast oysters and other treats like the restaurant's well-known crispy imperial roll, traditional summer roll, and irresistible caramel chicken wings.
The restaurant's famous P.Y. noodles, served with garlic butter, oyster sauce, and parmesan cheese, are also on sale for $10, a fantastic deal.
Ask your bartender for the most recent information, as cocktail specials frequently change.
---
6. River Oyster Bar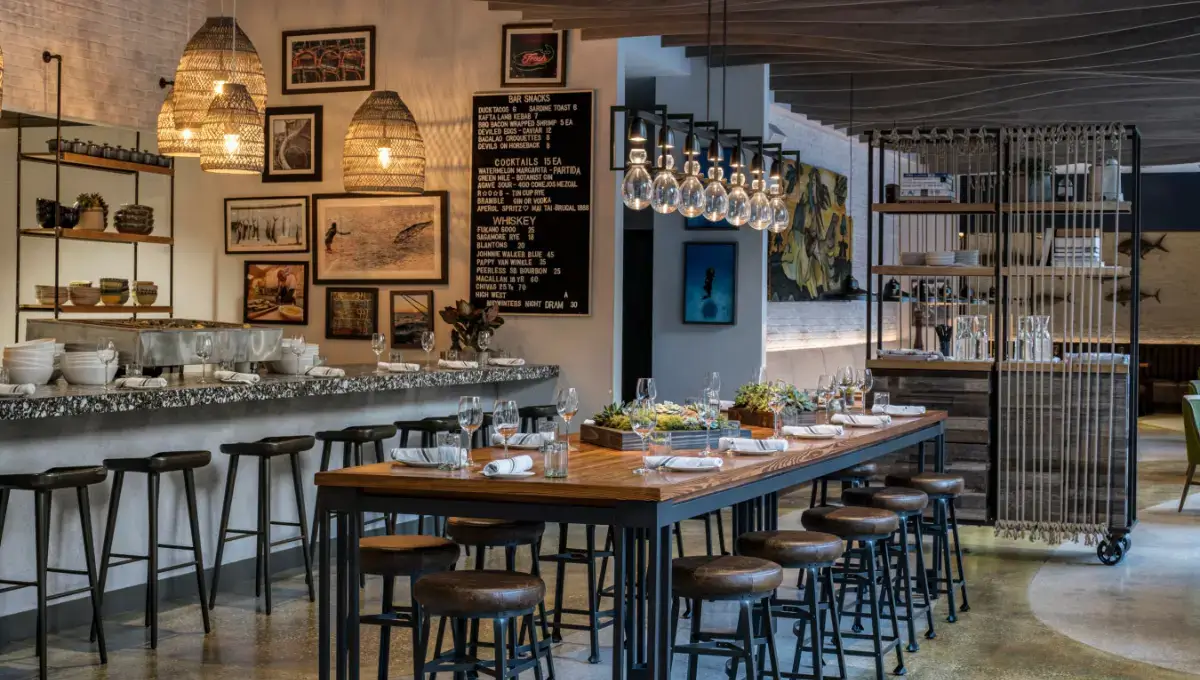 Even though River Oyster Bar's happy hour doesn't require an introduction, we'll do it anyway. For years, customers have enjoyed the cheap oysters, bar snacks, and alcoholic beverages at Brickell's favorite happy hour spot.
Half-priced oysters, $5 draught beers, and $8 wines and cocktails (traditional martinis and healthy drinks) are available to customers from 4:30 to 7 p.m.
Dinner tables do not have access to these specials; only the bar does. Guests can also eat bar tacos, fried snapper collar, lamb kebabs, and goat cheese croquettes from 3 to 6 p.m.
---
7. Riviera Focacceria Italiana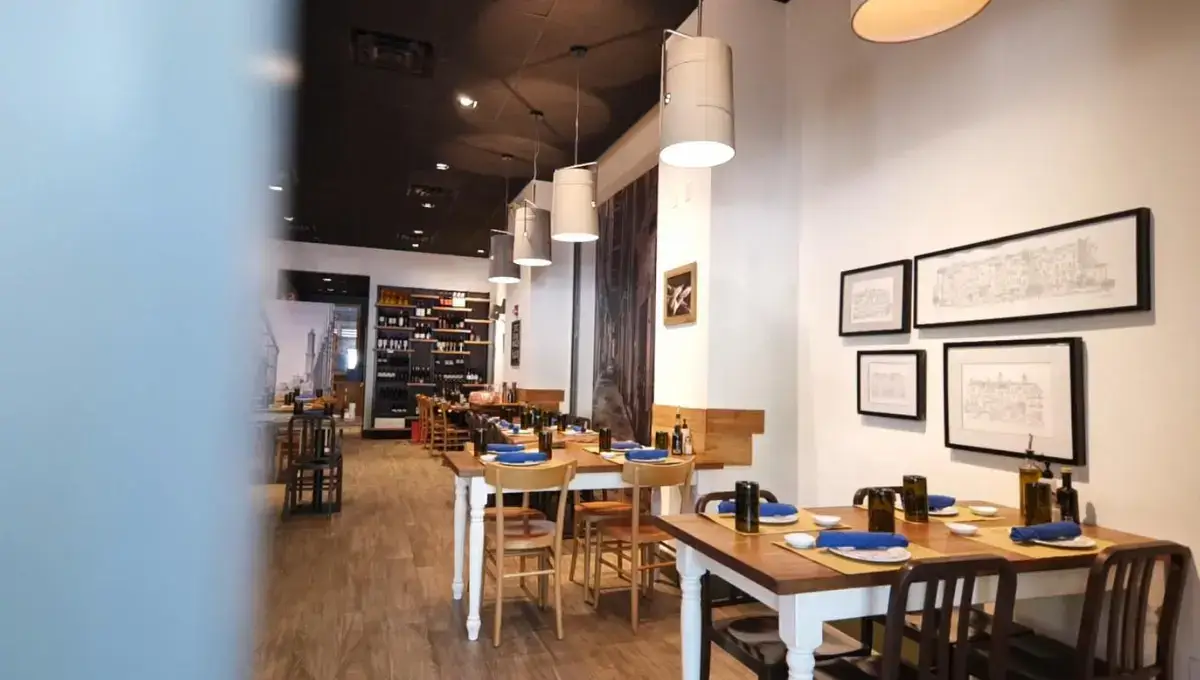 The Ligurian culinary masters are back at it! Yes, we want to alert you to the most recent information from our friends at Riviera Focacceria Italiana.
If they haven't had the focaccia from this neighborhood restaurant, self-proclaimed Italian food lovers will find it difficult to live up to the moniker.
The focaccia is made of thin layers of dough stuffed with imported stracchino cheese and cooked to a bubble.
If you're not on the "been there, fun that" list, acquire some. Oh, and go when you can enjoy it—Riviera Focacceria (Be) Happy Hour starts on Monday, November 16!
The hometown favorites offer wheels every Monday through Friday from 4-6 p.m. First up are vetted wines available for only $5 a glass, including Chardonnay, Pinot Noir, Cabernet Sauvignon, and more.
---
8. Seaspice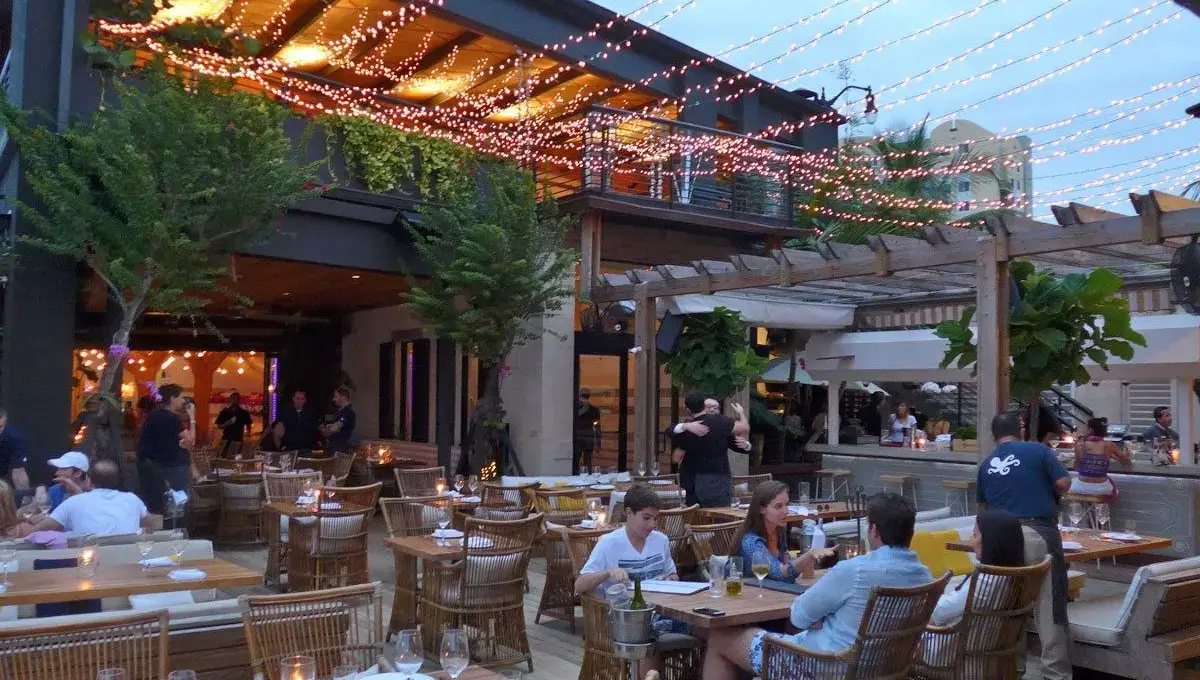 As if spewing spritzers and bivalves born in coral weren't enough on their own. They weren't for the people at Seaspice.
Introducing the newest and finest Sunset Hour, Seaspice's invitation to enjoy even more of the inventive cocktails and attraction of a sunset by the water while paying even less. You got it correctly.
On certain wines and champagnes, expect top-shelf discounts starting this Tuesday, November 17.
Additionally, all hand-crafted drinks, including our personal favorites, Melonade and the delicious Rose Froze, are just $10 per glass. That is unbeatable with a bat.
How about the food? Not to worry. The theft keeps going. Flaky Stone Crab, fresh East Coast Oysters, crunchy Malanga Frituritas, and other seafood-lover favorites are among Seaspice's classics for low-key consumption.
Raise a glass to social fulfillment during unusual times and save a penny while doing it every Tuesday through Friday from 5 to 7 p.m.
Oh, and don't worry about the sizable crowds that this deal will undoubtedly draw; Seaspice has taken every precaution to provide a clean, safe dining experience for all customers. Space is, however, limited, so be sure to arrive early!
---
9. Seawell Fish N' Oyster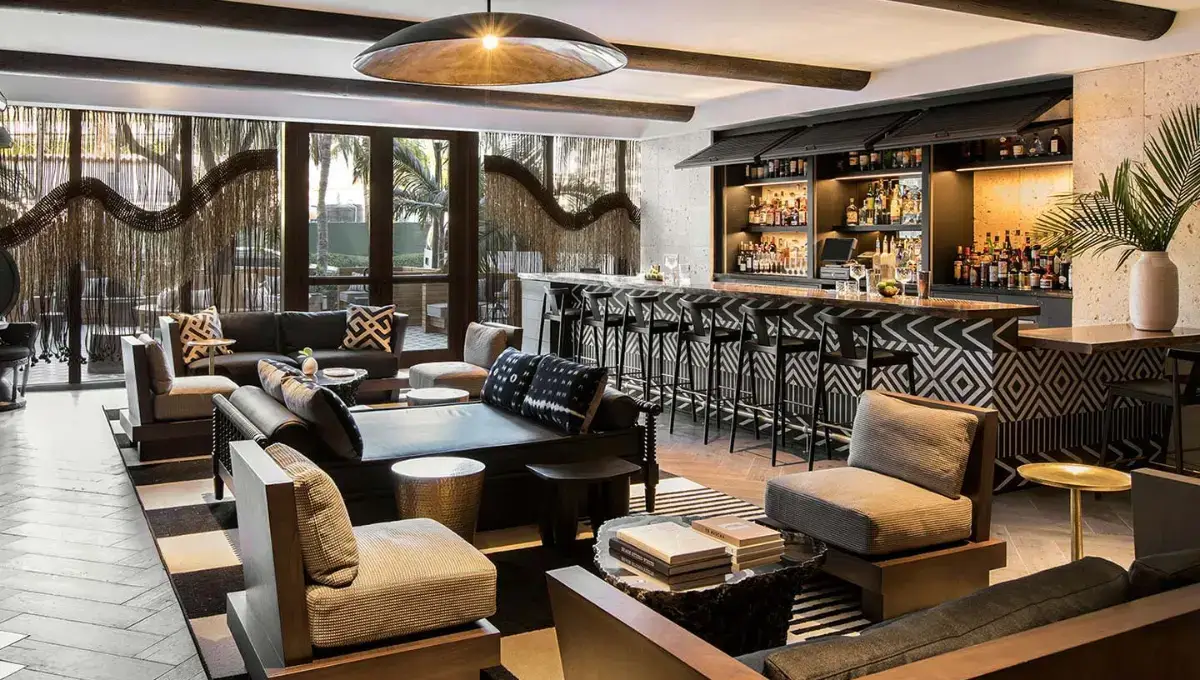 One of the best seafood restaurants in the city, hands down, is Seawell Fish N' Oyster, which is housed inside Kimpton Angler's Hotel. The complete article from Dish Miami may be read here.
Along with its sibling bar Minnow, the restaurant offers a fantastic happy hour and seafood. Visit Seawell between 5 and 6 p.m. to enjoy $9 prosecco and Aperol spritz cocktails and half-price oysters.
Every day from 4 to 6 p.m., there is a happy hour at Minnow next door with $5 beers, $6 wines, and $7 cocktails. Both options are excellent choices.
---
10. Fox's Lounge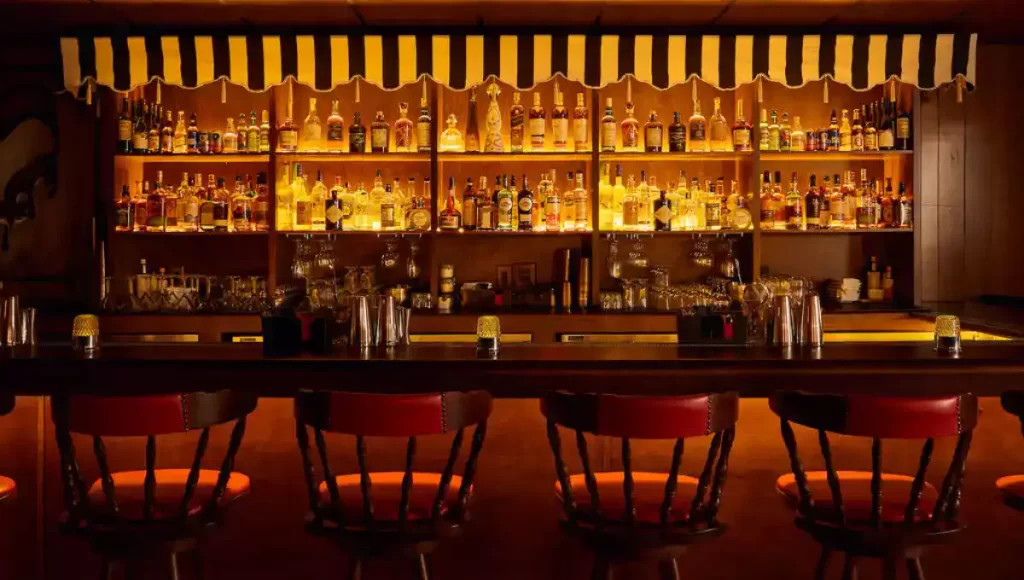 Fox's Lounge in South Miami is a nostalgic haven, steeped in wood-paneled charm since 1946. It may not be everyone's cup of tea with its dimly lit, dive bar ambiance and quirky menu featuring dishes like "thumb bits."
However, for those who appreciate its vintage appeal, it feels like a long-lost home. The owners went to great lengths to preserve its authenticity, from replicating old paintings to sourcing vintage banquettes.
The menu mirrors your grandparents' era, offering classics like grilled cheese, tuna salad, and fried shrimp. The cocktails are simple and reminiscent of the 1950s.
After 10:45 PM, the atmosphere shifts, drawing in college students to continue the nostalgic journey. If you can embrace the unpretentious charm, Fox's Lounge might just become your favorite haunt.
---
11. South Pointe Tavern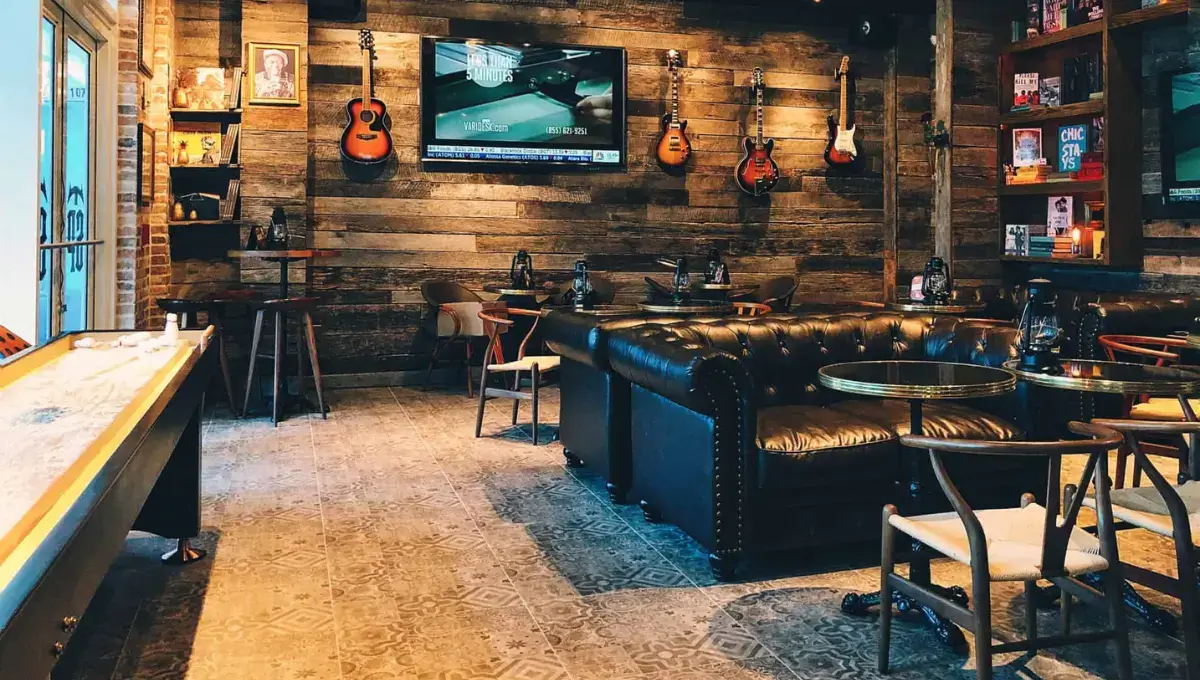 South of Fifth, a section of Miami Beach, is well recognized throughout South Florida as one of the top areas for delicious food and inventive specialty cocktails.
South Pointe Tavern is unquestionably one of the acclaimed eateries and bar concepts that call this stylish, tranquil sanctuary home.
This well-liked neighborhood hangout has the largest selection of spirits in Miami Beach, including over 200 varieties of whisky and over 80 varieties of tequila.
Since the Tavern opened in 2016, its comprehensive selection of beverages with seasonal inspiration has attracted discriminating cocktail aficionados to the pub. But South Pointe Tavern also offers one of the best happy hours on the Beach.
It serves up delectable cocktails and food in a casual, bistro-style environment with nautical elements.
Guests can get half off all house wines by the glass, house spirits, domestic beer, and select cocktails Monday through Friday from 5-7 p.m.
Pair your drinks with a tasty dish from the menu, such as the SPT platter, which features your choice of salmon, mahi, chicken, shrimp, or veggie patty paired with your preferred specialty sauce. Other tasty options include hoisin BBQ ribs served with a sweet and sour chili caramel sauce.
---
🙋🏻‍♀️ FAQs For Places for Happy Hour Deals in Miami
There are a lot of questions that come to mind while searching for the best places for happy hour deals in Miami, some of the commonly asked questions are answered below.
Q. What is the best hour is happy hour?
A. The best hour for happy hour varies but often starts between 3 PM and 5 PM.
Q. Why is a happy hour so popular?
A. Happy Hour is popular for its discounted drinks and social atmosphere.
Q. Can you drink beer in public in Miami?
A. Drinking beer in public in Miami is generally allowed in designated areas.
Q. Is beer expensive in Miami?
A. Beer prices in Miami can vary, but it's often considered relatively expensive at bars.
Q. Are there any happy hour deals for food in Miami?
A. Yes, many happy hour spots in Miami offer discounted food along with drinks.
Q. Can I find happy hour options outside of South Beach?
A. Absolutely! Miami has a wide range of neighborhoods with great happy hour deals beyond South Beach.
Q. Is tipping customary during happy hour in Miami?
A. Yes, it's customary to tip your server or bartender during happy hour, just as you would during regular hours. A standard tip is 15-20% of the bill.
---
Conclusion
Miami's happy hour scene is as diverse and vibrant as the city itself. From the iconic Ocean Drive to the artistic energy of Wynwood and the flavorful delights of Little Havana, there's a happy hour experience waiting for everyone.
Whether you're sipping on a classic mojito or indulging in craft cocktails, Miami's best happy hour deals are sure to leave you with unforgettable memories.
So, gather your friends, soak in the sun, and raise your glass to the magic of Miami's happy hour.
---
✉

Tell Us In The Comments A

ccording to You Which One Is The Place

for Happy Hour Deals in Miami

.

Also, don't forget to book your personalized holiday package with Fiery Trippers. Let us make your vacation a romantic as well as a dreamy getaway.