Whether you're a local looking for a lively weekend outing or a visitor seeking an unforgettable experience, Miami's drag brunches promise a memorable adventure. This article can help you in finding the best drag brunch in Miami.
Can I go to drag brunch alone? Yes, you can absolutely attend a drag brunch alone and enjoy the lively entertainment and delicious food. It can be a fun and empowering experience for solo attendees.
Drag brunches have become popular in Miami, turning the typical mid-morning meal into an experience of a taste feast. These gatherings expertly mix the attraction of drag shows with the pleasure of dining tasty food.
You can discover a drag brunch in Miami that will suit every taste and inclination, whether you're looking for an exclusive waterfront setting or a hip one in the center of buzzing Wynwood. Let's look at a few of Miami's top drag brunches.
---
🤔 What is Drag Brunch and its purpose?
A drag brunch is a lively event that combines drag performances with a brunch meal. Its purpose is to provide entertainment, celebrate self-expression, and promote inclusivity by creating a space where diverse audiences can enjoy performances while enjoying food.
---
The Rise of Drag Brunches
The concept of drag brunches originated as a vibrant fusion of drag culture and culinary art.
It has quickly evolved into a global phenomenon, with Miami standing out as a prime destination for this extravagant experience.
These brunches provide a safe space for self-expression, where patrons can revel in the artistry of drag while relishing mouthwatering dishes.
---
Here Are The List Of the 11 Best Drag Brunch In Miami: A Flamboyant Culinary Experience
After a lot of research and considering the traveler's feedback we have shortlisted some of the places famous for best drag brunch in Miami.
Palace Bar
R House Wynwood
Queen's Head
Hamburger Mary's
Senor Frog's
Nikki Beach Miami
Yardbird Southern Table & Bar
Mynt Lounge
Sweet Liberty Drinks & Supply Co
Molto South Beach
The Anderson
1. Palace Bar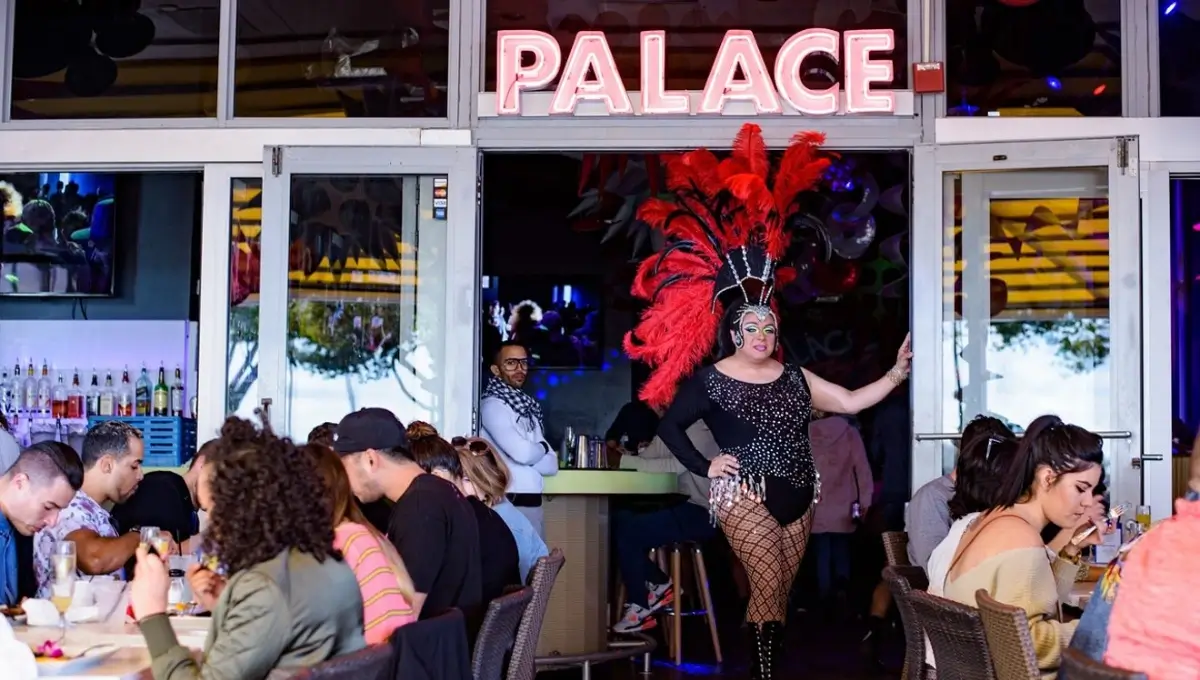 With its historic and glitzy drag brunches, Palace Bar has established itself as a symbol of glitz on South Beach.
The Palace Bar offers the typical Miami drag brunch experience, combining delicious food, energizing entertainment, and extraordinary beverages.
Customers enjoy the breathtaking spectacle of Miami's most skilled drag queens performing right on the pavement along Ocean Drive every weekend.
These spellbinding performances are accompanied by various brunch favorites and inventive cocktail concoctions that satisfy the palette just as much as the versions.
Palace Bar guarantees an outstanding brunch experience thanks to its contagious enthusiasm, spectacular entertainment, and ideal beachside position.
Whether you're a local of Miami or a tourist visiting the city, brunch at Palace Bar ensures that you'll have more than simply a satisfying meal. A visit here confirms the validity of their catchphrase, "Every Queen Needs A Palace."
📍 Address: 1052 Ocean Dr, Miami Beach, FL 33139, United States
📞 Phone: ++1 305-531-7234
⌛ Timing  
Thursday 11 am–1 am
Friday 11 am–2 am
Saturday 11 am–2 am
Sunday 11 am–2 am
Monday 11 am–1 am
Tuesday 11 am–1 am
Wednesday 11 am–1 am
---
2. R House Wynwood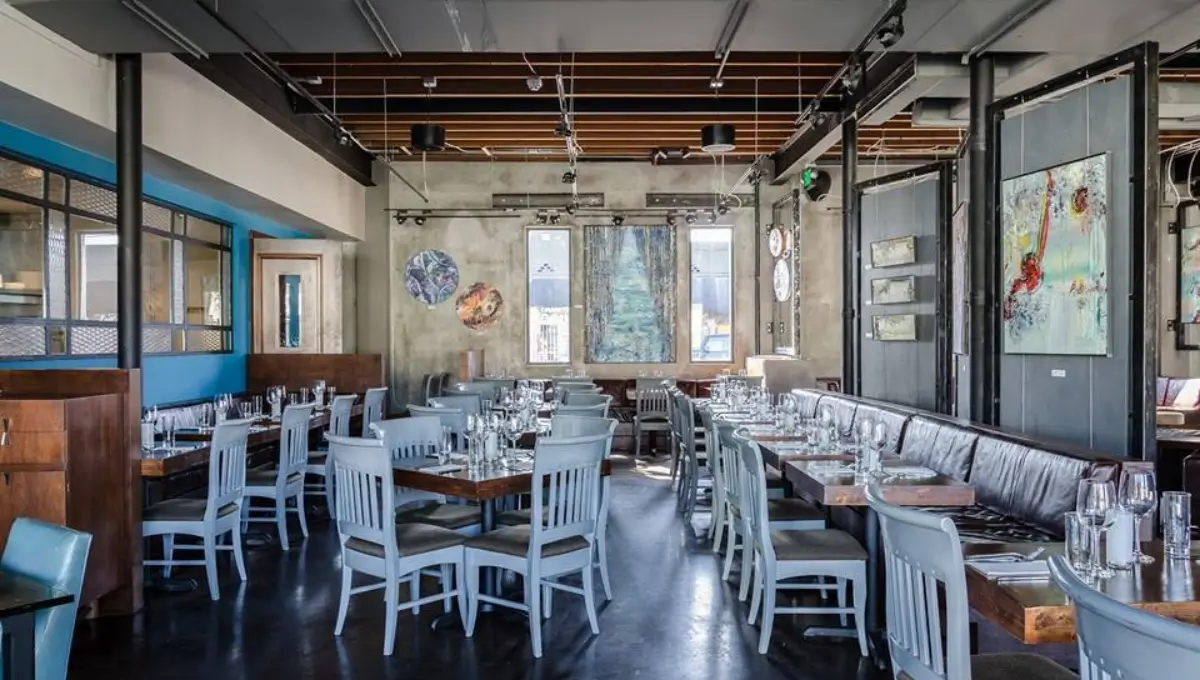 R House Wynwood, a restaurant in the center of Miami's burgeoning art scene, combines music, art, and cuisine to create an unforgettable dining experience.
Among the thriving brunch culture in Miami, their drag brunch is particularly remarkable. Every weekend, some of Miami's best drag acts perform on the restaurant's lively stage.
You are treated to a lavish assortment of delectable brunch fare as entertaining performances unfold.
Every palate may find something to enjoy on the menu at R House Wynwood, from traditional breakfast dishes to cutting-edge culinary inventions.
Their limitless mimosas and sangrias serve as the ideal complement to the visual feast on stage, further enhancing the rich experience.
The charm of the art area, the energy of the neighborhood drag scene, and the deliciousness of a carefully constructed brunch buffet are all successfully merged at R House Wynwood.
The drag brunch at R House Wynwood is a must-go if you're a fan of the performing arts, a foodie, or just seeking a fun and different brunch experience in Miami.
📍 Address: 2727 NW 2nd Ave, Miami, FL 33127, United States
📞 Phone: +1 305-238-7747
⌛ Timing  
Thursday 4–10 pm
Friday 4 pm–12 am
Saturday 11:30 am–12 am
Sunday 11:30 am–6 pm
Monday Closed
Tuesday Closed
Wednesday 4–10 pm
---
3. Queen's Head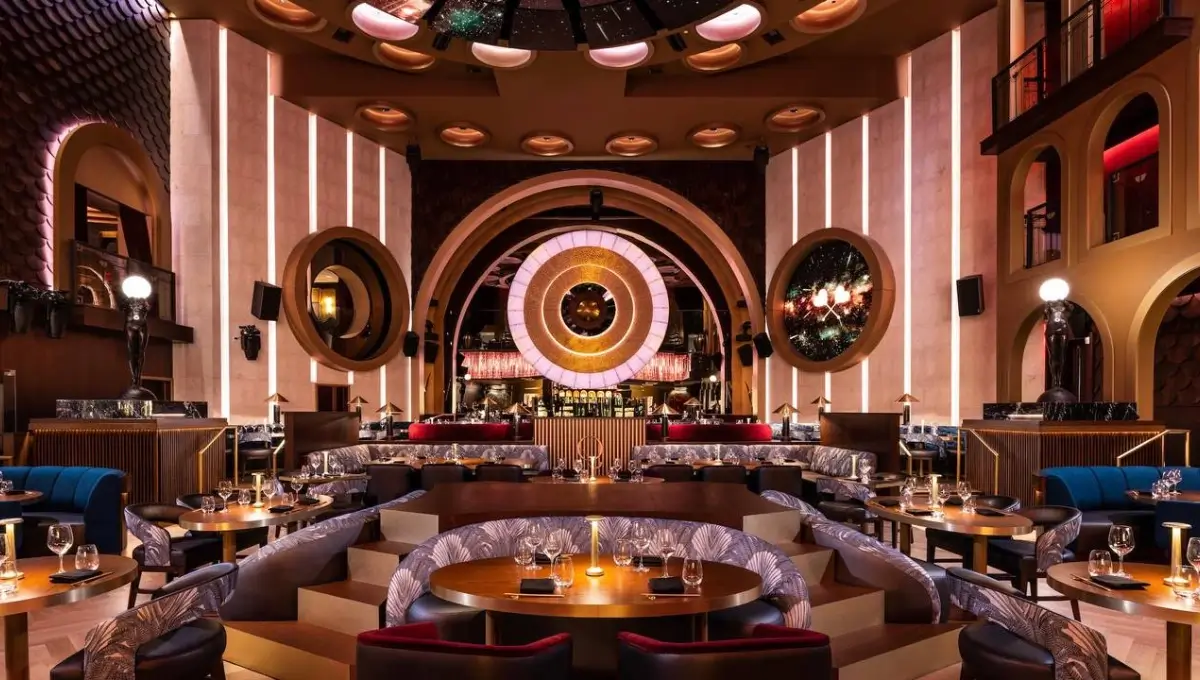 The brunch experience in Miami is original and lively at Queen's Head.
The Queen's Head offers a captivating and luxurious atmosphere where visitors may have an engaging and exciting brunch experience.
It is home to some of the city's most accomplished drag acts.
At Queen's Head, a typical drag brunch includes a delectable meal featuring beloved brunch staples, their specialty cocktail selection, and interspersed high-energy performances from various fantastic drag queens.
With vibrant costumes, compelling personalities, and lively routines, each performance is more enthralling than the last, guaranteeing that guests will be delighted.
📍 Address: 550 Washington Ave, Miami Beach, FL 33139, United States
⌛ Timing: Dinner Tue–Sat 6:00 pm–11:45 pm
📞 Phone: (786) 373-2930
---
4. Hamburger Mary's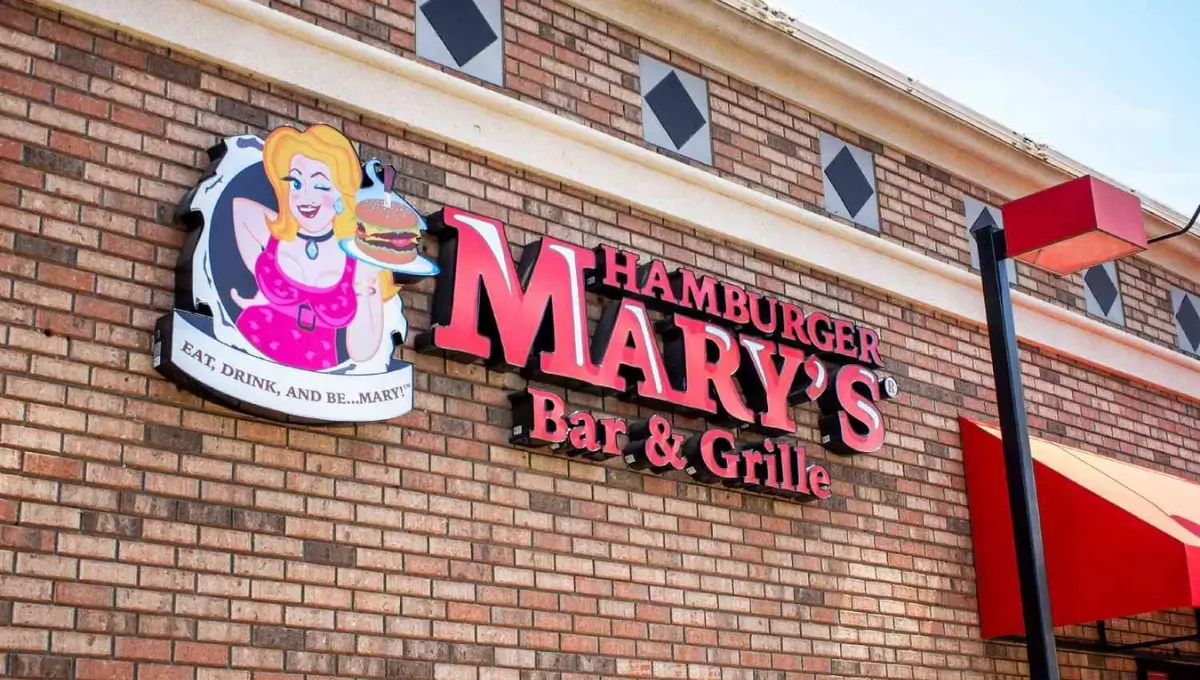 Hamburger Mary's in Miami, a national chain renowned for its bizarrely entertaining dining experience, elevates drag brunch to a new level.
This lively restaurant offers some of the best gourmet burgers in town, along with significant drag shows every Sunday.
Customers at Hamburger Mary's can anticipate a day full of raucous laughing, fantastic entertainment, and a variety of mouthwatering brunch fare.
The food at Hamburger Mary's is just as compelling as the performances taking place on stage, including their legendary burgers and their tempting cocktail concoctions.
Hamburger Mary's is dedicated to fostering a welcoming environment where everyone may feel at home. Their drag brunch, which encourages a combination of fun, cuisine, and open-mindedness, is a tribute to this attitude.
When you decide to brunch at Hamburger Mary's, you're committing to a celebration of inclusiveness and diversity in addition to a mouthwatering meal and upscale entertainment.
📍 Address: Hamburger Mary's, Fort Lauderdale, 2426 Wilton Drive, Wilton Manors, FL 33305
📞 Phone: (754) 779-7424
---
5. Sins Gastrobar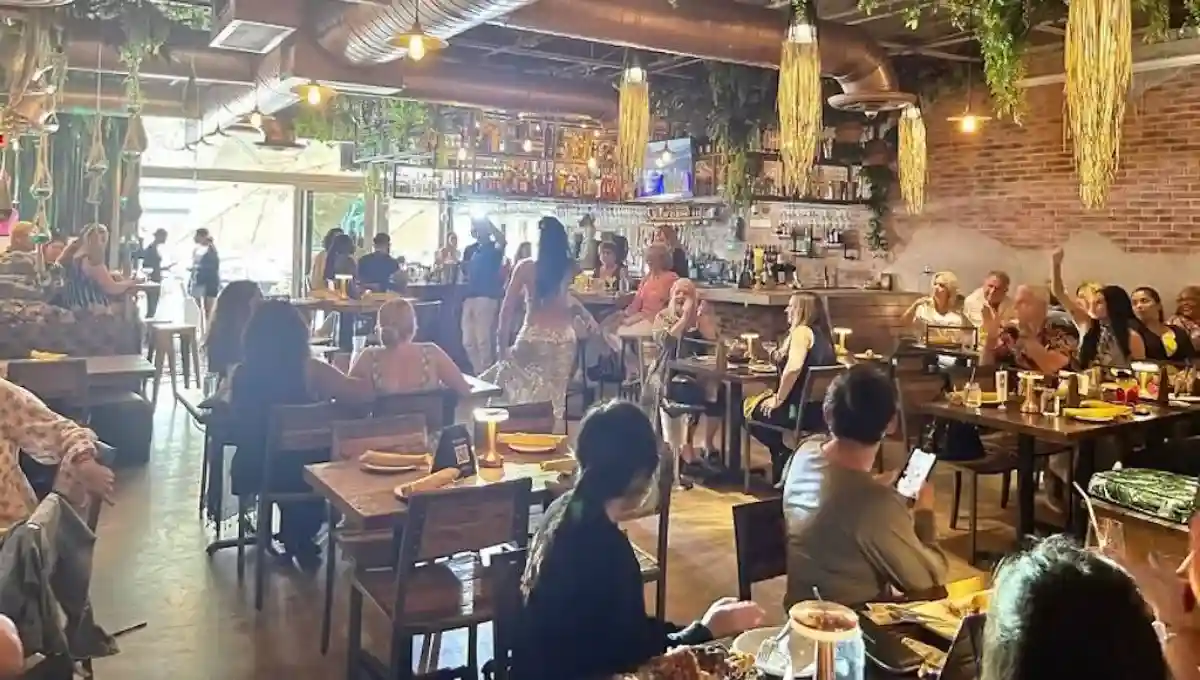 Indulge in the best drag brunches in Miami and savor the vibrant blend of entertainment and cuisine.
Attending a drag brunch solo offers a delightful experience, where lively performances and delicious food come together.
Join the Royal Brunch at a charming downtown Miami Shores gastro bar every third Sunday of the month. Hosted by the renowned Poizon Ivy, this event features rotating queens, delectable brunch dishes, and optional bottomless mimosas and sangria.
Embrace the campy atmosphere and enjoy an empowering outing that combines glittering shows with a delectable feast. Make reservations or walk in to join the fun at Sins' Royal Brunch.
📍 Address: 9835 NE 2nd Ave, Miami Shores, FL 33138, United State
📞 Phone: +1 786-801-0955
⌛ Timing  
Thursday 12–11 pm
Friday 12 pm–2 am
Saturday 12 pm–2 am
Sunday 11 am–10 pm
Monday 12–10 pm
Tuesday 12–10 pm
Wednesday 12–10 pm
---
6. Nikki Beach Miami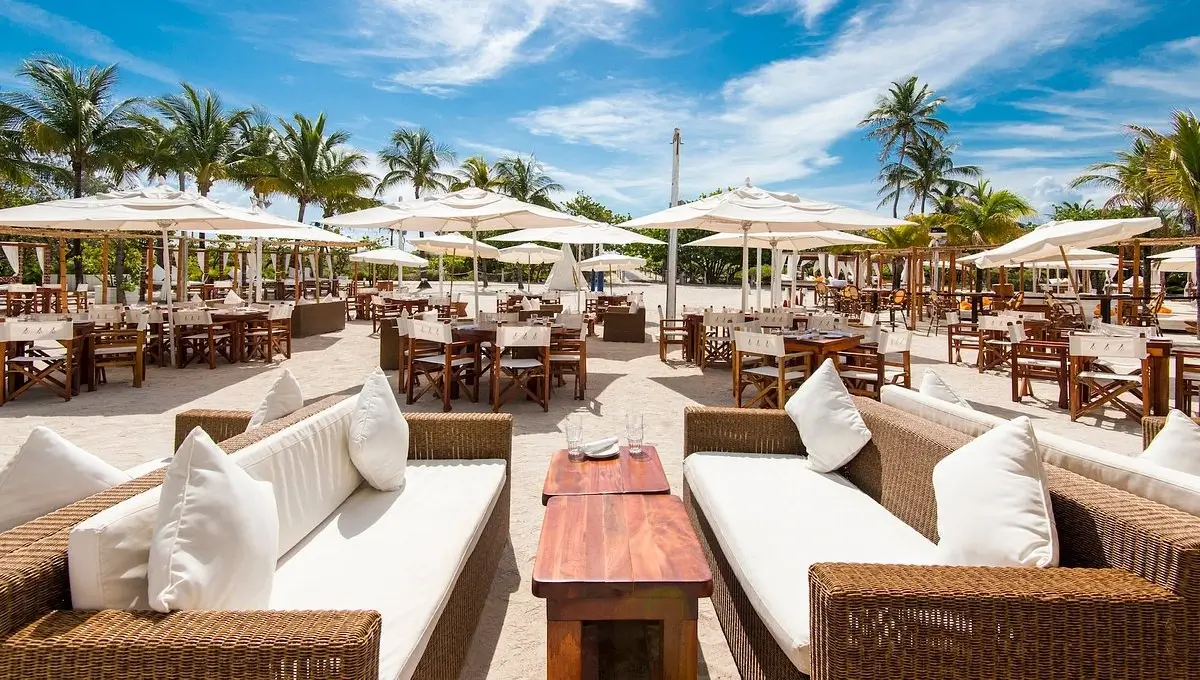 Nikki Beach Miami, a phenomenon in the world of luxury beach clubs, provides more than simply sun-drenched leisure; it skillfully integrates elegance, entertainment, and gastronomy into a vibrant eating environment that captures the spirit of Miami.
The same is true of their Sunday Drag Brunch. This opulent occasion establishes an unrivaled standard in Miami's brunch scene by fusing the excitement of live drag shows with outdoor dining.
Your senses are mesmerized by the dynamic performances of prominent local drag artists as you take in the breathtaking vistas of the Miami Beach waterfront.
You can expect a feast of foreign food from skilled chefs, unlimited champagne, and unique Nikki Beach concoctions.
Visiting Nikki Beach The best drag entertainment is seamlessly woven with oceanfront dining at Miami's Drag Brunch, which is more than a meal. It's a rare opportunity to experience Miami's flashy culture at its best.
📍 Address: 1 Ocean Dr, Miami Beach, FL 33139, United States
📞 Phone: +1 305-538-1111
⌛ Timing  
Thursday 12–6 pm
Friday 12–8 pm
Saturday 12–8 pm
Sunday 11 am–8 pm
Monday 12–6 pm
Tuesday 12–6 pm
Wednesday 12–6 pm
---
7. Yardbird Southern Table & Bar
The renowned drag brunch has been reimagined by Yardbird Southern Table & Bar to appeal to those seeking comfort food with a dash of snark.
Yardbird, famous for its farm-fresh Southern cuisine, offers a warm, welcoming brunch experience while dazzling drag shows are playing in the background.
The well-known Miami eatery offers a 'Drag and Dine' brunch every Sunday where guests can enjoy Yardbird's legendary fried chicken, biscuits, and waffles covered in fiery bourbon maple syrup while being entertained by some of Miami's best drag queens.
These energetic shows, which feature fast-paced dancing and vibrant costumes, combine with the quiet and rustic setting of the restaurant to offer a distinctive eating experience.
This modest, endearing location is a go-to for a memorable drag brunch because of Yardbird's Southern warmth, expertly prepared food, and top-notch performances.
An unforgettable, vibrant brunch experience distinctly Miami is made possible by the marriage of mouthwatering comfort food and spectacular drag entertainment.
📍 Address: 1600 Lenox Ave., Miami Beach, FL 33139, United States
📞 Phone: +1 305-538-5220
⌛ Timing  
Thursday 11 am–10 pm
Friday 11 am–11 pm
Saturday 10 am–11 pm
Sunday 10 am–10 pm
Monday 11 am–10 pm
Tuesday 11 am–10 pm
Wednesday 11 am–10 pm
---
8. Mynt Lounge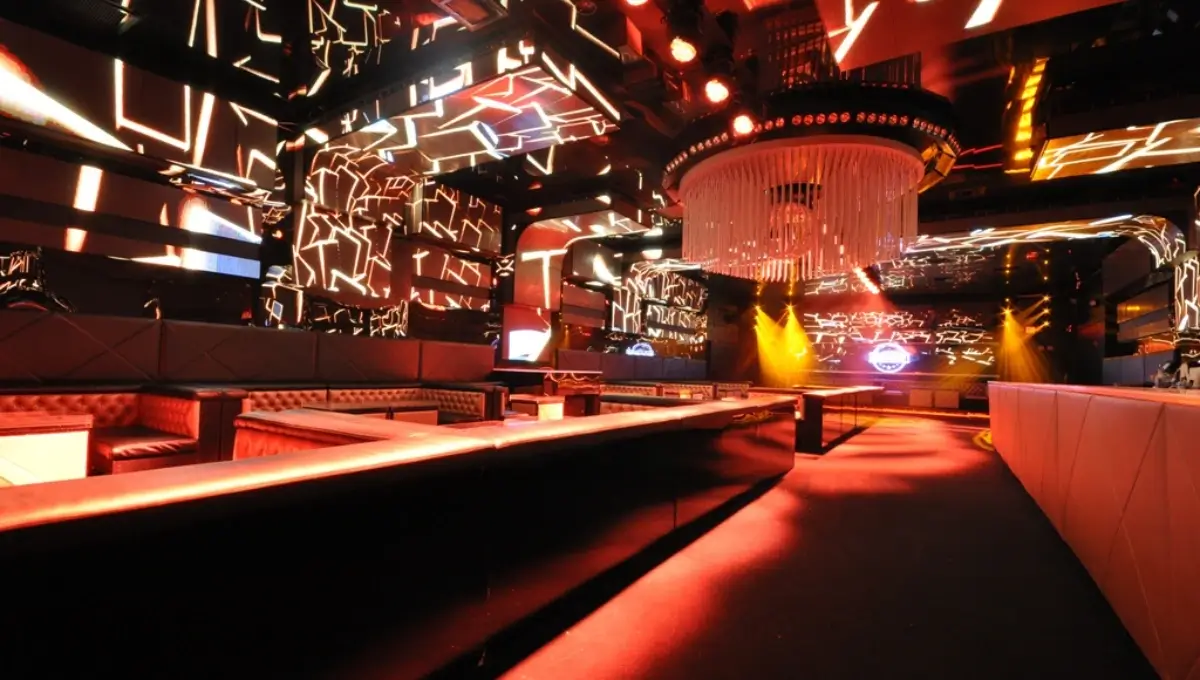 With its fabulous Drag Brunch, Mint Lounge Miami, renowned for its festive ambiance and joyful feelings, has raised the bar for brunch.
The best in gorgeous food, delectable beverages, and flamboyant drag performances are all combined in one fantastic event.
Guests may savor a range of mouthwatering brunch delicacies while sipping endless mimosas and taking in live performances by top-tier drag queens.
Every brunch event is a unique experience because of the gorgeous interiors and the upbeat acts.
The Mint Lounge Drag Brunch is the ideal fusion of glitz, fun, and sass, and it's sure to make you laugh while also satisfying your hunger.
This brunch is about a full-fledged cultural experience that captures Miami's welcoming, diverse, and joyful character, not simply fantastic food and drinks.
Therefore, Mint's Drag Brunch is one of Miami's must-try experiences for tourists and residents.
📍 Address: 1921 Collins Ave, Miami Beach, FL 33139, United States
📞 Phone: +1 305-532-0727
⌛ Timing  
Thursday 12–5 am
Friday 12–5 am
Saturday 12–5 am
Sunday Closed
Monday Closed
Tuesday Closed
Wednesday Closed
---
9. Sweet Liberty Drinks & Supply Co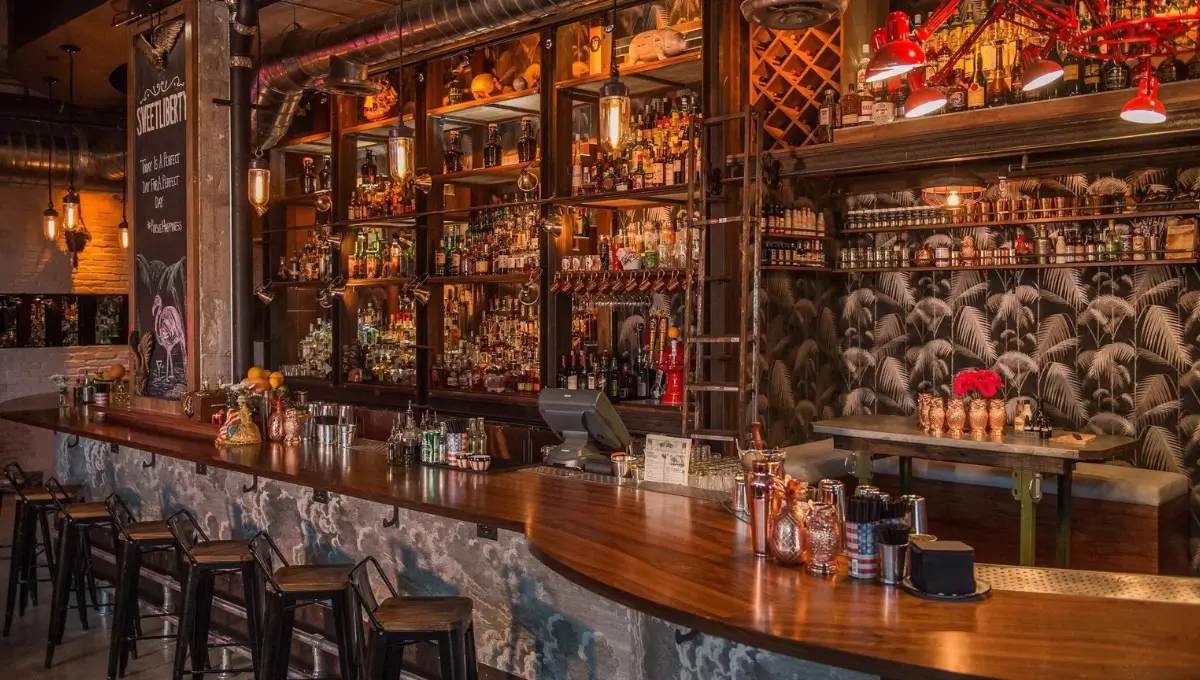 Sweet Liberty Beverages & Supply Co., a fantastic cocktail bar offering the ideal fusion of cutting-edge drinks and delectable cuisine, is situated in the heart of Miami Beach.
Sweet Liberty, renowned for its award-winning cocktails, creates an atmosphere perfect for unwinding and enjoying traditional and innovative combinations.
Your eating experience will be enhanced by the bar's lively environment and delicious menu made with locally sourced ingredients.
Sweet Liberty is the ideal location for meetings and special evenings because it offers live music and a welcoming atmosphere that adds to its attractiveness. This place is a Miami must-visit since it perfectly encapsulates the city's attitude.
📍 Address: 237 20th St suite b, Miami Beach, FL 33139, United States
📞 Phone: +1 305-763-8217
⌛ Timing  
Thursday 4 pm–5 am
Friday 4 pm–5 am
Saturday 4 pm–5 am
Sunday 12 pm–5 am
Monday 4 pm–5 am
Tuesday 4 pm–5 am
Wednesday 4 pm–5 am
---
10. Lips • Fort Lauderdale | The Ultimate in Drag Dining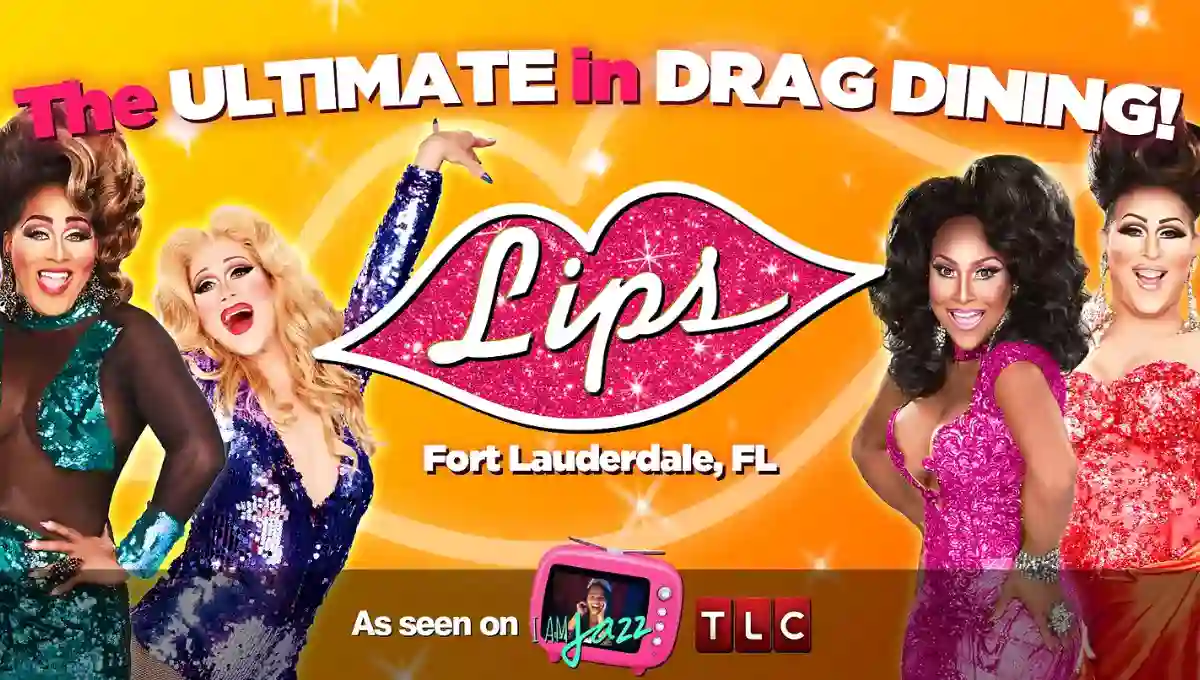 Discover the best drag brunches in Miami, where vibrant entertainment meets delectable cuisine. A Fort Lauderdale gem, Lips boasts the iconic Dragalicious Gospel Brunch on Sundays at 11:30 am and 2 pm.
With a dinner theater-style setup, enjoy a captivating show illuminated by production lighting. For just $32.95, relish a scrumptious meal alongside unlimited champagne, mimosas, and bloody marys.
Upgrade to endless frozen cosmos for $10. Indulge in the ultimate brunch experience, where celebrations and performances intertwine, making Lips' Dragalicious Gospel Brunch a must-attend affair.
Join us and relish Miami's finest drag brunches that blend entertainment, flavors, and festivities.
📍 Address: 1421 E Oakland Park Blvd, Fort Lauderdale, FL 33334, United States
📞 Phone: +1 954-567-0987
⌛ Timing  
Thursday 7–9 pm
Friday 6:30–11 pm
Saturday 6 pm–2 am
Sunday 11:30 am–9 pm
Monday Closed
Tuesday Closed
Wednesday 7–9 pm
---
11. The Anderson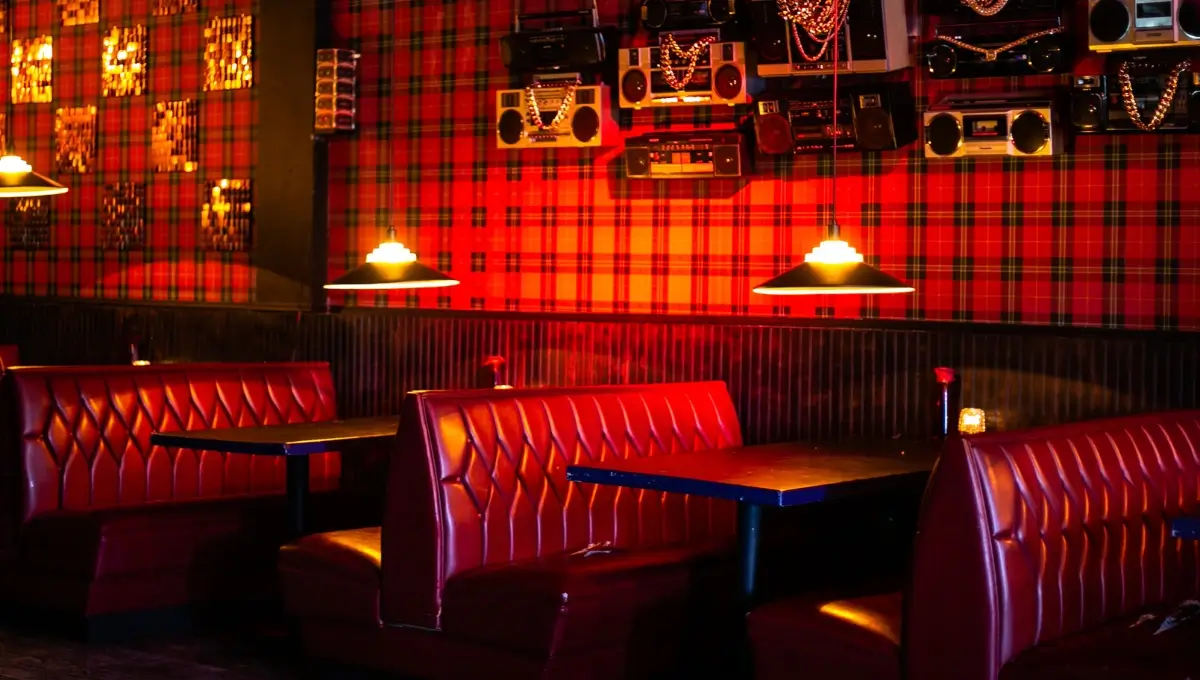 An irresistible blend of tempting cuisine, cool drinks, and electrifying drag performances can be found at Miami's Anderson's Drag Brunch.
The Anderson, a key player in Miami's vibrant dining scene, delivers a unique brunch experience by giving the standard weekend meal an aggressive spin.
The menu features a delicious medley of brunch classics that have been upgraded with special touches and are the ideal complement to their inventive drink selection.
The hilarious and energetic drag queen acts to complement the comforting cuisine and beverages.
Anderson's Drag Brunch, which offers an unforgettable experience, embodies the vibrant culture of Miami with its funky decor and upbeat atmosphere.
📍 Address: 709 NE 79th St, Miami, FL 33138, United States
📞 Phone: +1 786-401-6330
⌛ Timing  
Thursday 5 pm–2 am
Friday 5 pm–3 am
Saturday5 pm–3 am
Sunday 5 pm–2 am
Monday 5 pm–2 am
Tuesday 5 pm–2 am
Wednesday 5 pm–2 am
---
🙋🏻‍♀️ FAQs For Drag Brunch In Miami
There are a lot of questions that come to mind while searching best drag brunch in Miami, some of the commonly asked questions are answered below.
Q. What is the famous strip in Miami?
A. Ocean Drive in Miami Beach is renowned for its vibrant atmosphere and iconic Art Deco architecture.
Q. How much cash should I bring to drag brunch?
A. ringing around $50 to $100 in cash is advisable for tips, drinks, and any extra expenses.
Q. What do you wear to drag brunch?
A. Dressing creatively, with a touch of glam, is perfect for drag brunch. Express yourself and have fun with your outfit.
Q. Is Miami known for clubbing?
A. Yes, Miami is famous for its lively club scene and vibrant nightlife.
Q. What not to do at a drag show?
A. Avoid using derogatory language and respect performers' boundaries
Q. Where can I watch the drag race in Miami?
A. Many LGBTQ+ bars in Miami host Drag Race viewing parties; check local listings for events.
Q. Why do people go to drag brunch?
A. People attend drag brunches for the unique blend of entertainment, inclusive atmosphere, and delicious food.
Q. What is the main drag in Miami Beach?
A. Ocean Drive is the main thoroughfare in Miami Beach, known for its vibrant energy and oceanfront views.
Q. What do you wear to a drag brunch in Miami?
A. Opt for fashionable and comfortable attire, possibly with a touch of glamour to match the lively atmosphere.
Q. Why is Ocean Drive Miami famous?
A. Ocean Drive is famous for its iconic Art Deco architecture, vibrant nightlife, and stunning oceanfront views.
Q. Can I attend a drag brunch if I'm not part of the LGBTQ+ community?
A. Absolutely! Drag brunches are open to everyone and celebrate diversity and inclusion.
Q. Is there an age restriction for attending these brunches?
A. Most venues are open to all ages, but it's best to check with the specific venue regarding their age policy.
Q. Can I attend the Best Drag Brunch with friends and family?
A. Yes, The event is perfect for group outings, celebrations, or simply enjoying a unique experience with your loved ones. The inclusive and joyous environment makes it a memorable outing for all
---
👌 Conclusion
The Best Drag Brunch In Miami is more than an event; it's a celebration of art, culture, and culinary delights.
As you immerse yourself in the world of dazzling performances and delectable cuisine, you'll find yourself captivated by the synergy between creativity and gastronomy.
From the lively shows to the mouthwatering dishes, every aspect of this experience is designed to leave you with cherished memories and a newfound appreciation for Miami's vibrant spirit.
---
✉ Tell Us In The Comments As Per You Which One Is The Best Drag Brunch In Miami?
Also, don't forget to book your personalized holiday package with Fiery Trippers. Let us make your vacation a romantic as well as a dreamy getaway.
---