What's the best time to visit Miami for a beachfront vacation? Miami enjoys a pleasant climate year-round. However, the best time for a beachfront vacation is from November to April when the weather is milder.
Miami, with its stunning beaches and vibrant culture, is a top travel destination. When visiting this tropical paradise, you'll want to stay in a hotel that offers not just comfort and luxury but also breathtaking beachfront views.
We'll explore the best Miami hotels with beachfront views that provide you with the perfect combination of relaxation and a front-row seat to the mesmerizing ocean.
---
📃 Here Is The List Of The 11 Best Miami Hotels with Beachfront Views
We will look at Miami's beachfront views hotels, which are likely to attract your attention and provide you with wonderful photo ops.
1. 1 Hotel South Beach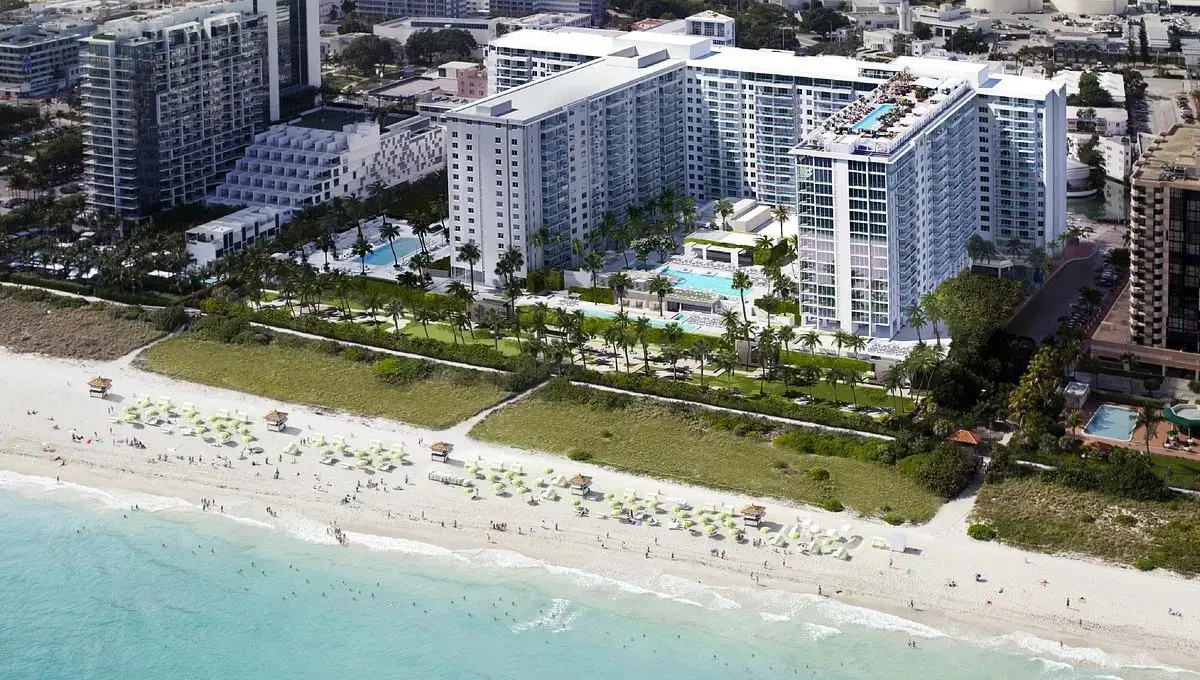 For anyone looking for a superb beachfront hotel in Miami Beach, 1 Hotel South Beach, one of Miami's greatest hotels, is the ideal choice.
The unmatched views may be taken in from either of the hotel's two pools (the rooftop pool is our pick here) or from the "beach cool" themed ocean view rooms and suites (the private balconies are a special treat).
The environmentally responsible ethos of 1 Hotel South Beach is proudly displayed, for example, in the supplies utilized or the food offered at the hotel's dining establishments.
Having stayed there, we can also attest that the service at 1 Hotel South Beach is faultless and that booking a stay at this upscale boutique hotel in Miami Beach is always a good idea.
📍 Address: 2341 Collins Ave, Miami Beach, FL 33139, United States
📞 Phone: +1 833-625-3111
---
2. Loews Miami Beach Hotel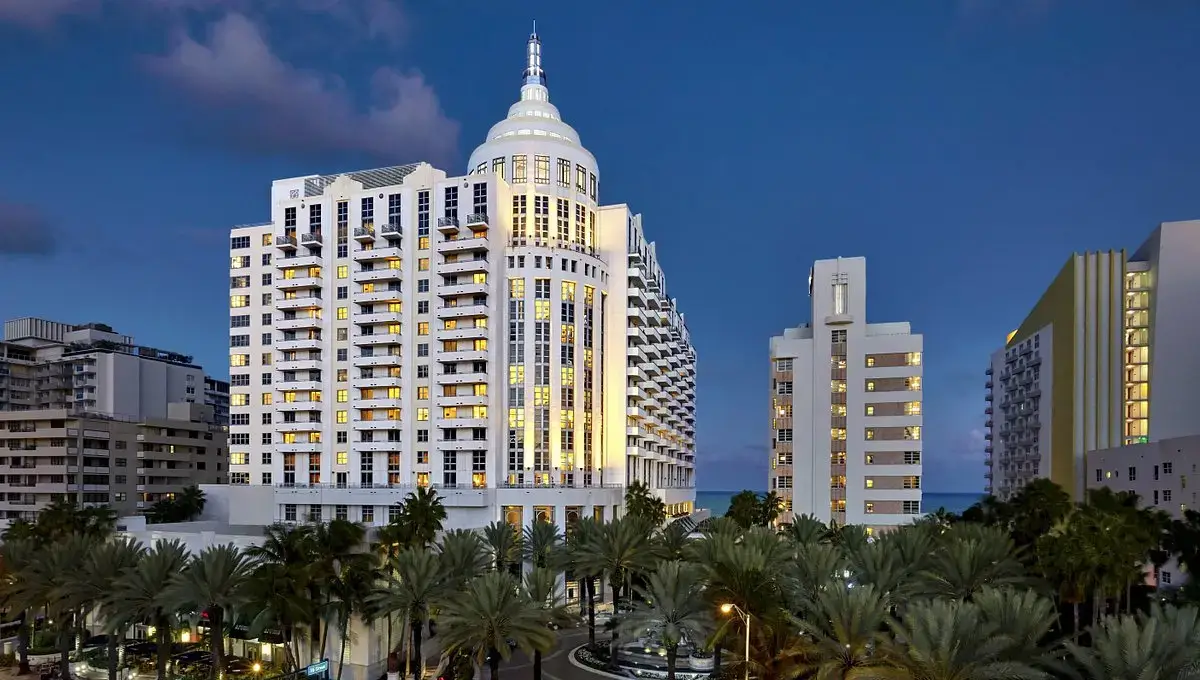 A perfect hotel is sometimes exactly what you need. A location where every aspect is thought out to ensure the most pleasurable stay. The service is impeccable; the atmosphere is lovely but not over the top.
The Loews Miami Beach Hotel is the best option for you if this describes you. In terms of what has been said above, it is, without a doubt, one of the top hotels in South Beach.
The Loews Miami Beach Hotel is located next to the Art Deco District and just a few feet from one of the most well-known lengths of sand in the entire world, which is the icing on the cake.
It makes sense that the views from this luxury hotel are breathtaking. Guess what, though? You don't need to bother about it or request a room with a view because they all have one.
📍 Address: 1601 Collins Ave, Miami Beach, FL 33139, United States
📞 Phone: +1 305-604-1601
---
3. The Setai, Miami Beach
Setai Miami Beach stands out among the wide selection of hotels in Miami. It is hardly surprising that it is one of Miami Beach's tallest skyscrapers, given its 40 stories.
The ocean is greeting you in its shades of blue from morning to dawn, the sea and the city, or once more the salty waves, this time surrounded by the beach—these are just a few of the breathtaking vistas you may expect at the very least.
The Setai Miami Beach, however, has a lot more to offer. This is the ideal hotel in Miami for you if you want a bit of a zen-like stay. Warm colors and complete comfort are the hallmarks of Asian-inspired interior design.
If you stay in the penthouse, paradise will be waiting for you with the two jacuzzis, the private limitless pool, and the grand Steinway piano.
The spa, regarded as one of the best in town, will either end your journey to heaven or be one of the last steps there.
📍 Address: 2001 Collins Ave, Miami Beach, FL 33139, United States
📞 Phone: +1 305-720-2125
---
4. The Miami Beach Edition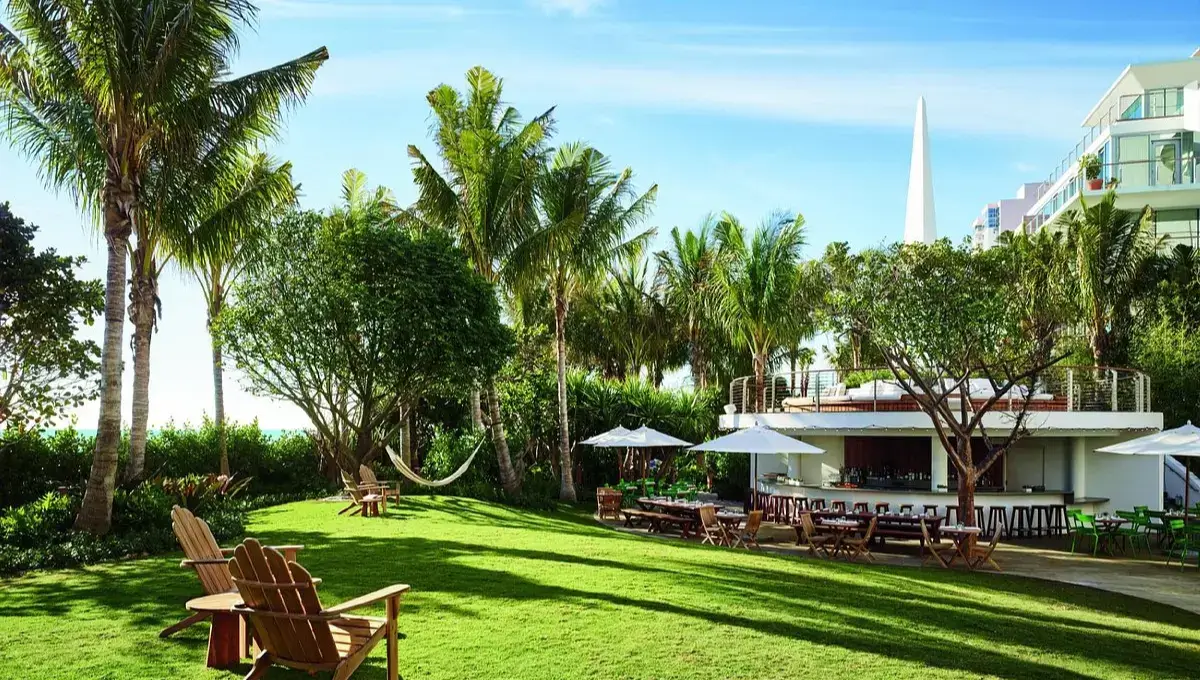 By Ian Schrager. Does anyone recognize this name? Recall the man who built the London Edition in (of course) London, the Paramount and Royalton hotels in New York, the Mondrian in Hollywood, and Studio 54.
The Miami Beach Edition most recently. Now that you understand, you must agree that it sounds wonderful. Well. I doubt your idea comes close. For people who like to have it all, including the unexpected, this venue is amazing.
The rooms at The Miami Beach EDITION are wonderful with their tranquil colors and expansive ocean views. Star chef Jean Georges Vongerichten plays the maestro here, and the food is fantastic.
📍 Address: 2901 Collins Ave, Miami Beach, FL 33140, United States
📞 Phone: +1 786-257-4500
---
5. W South Beach
Do you envision a luxurious stay in Miami? Choose W South Beach; it will undoubtedly live up to your expectations.
A few steps from South Beach's warm sand and gorgeous sea, one of Miami's greatest beachfront hotels, the W South Beach, is located on Collins Avenue. There are no standard rooms in this upscale hotel.
It provides modern, cutting-edge studios for anyone looking for a cool, free-spirited getaway with the sea always in sight.
It shows chic bungalows for those who value a little sense of home and the presence of blue waters throughout the area.
Or gorgeous rooms with amazing rooftop views surrounded by wonderful, pristine architectural features, which are ideal for everyone who appreciates beauty. How is it possible to create a space with so much awe and whoa?
📍 Address: 2201 Collins Ave, Miami Beach, FL 33139, United States
📞 Phone: +1 305-938-3000
---
6. The Ritz-Carlton Bal Harbour, South Beach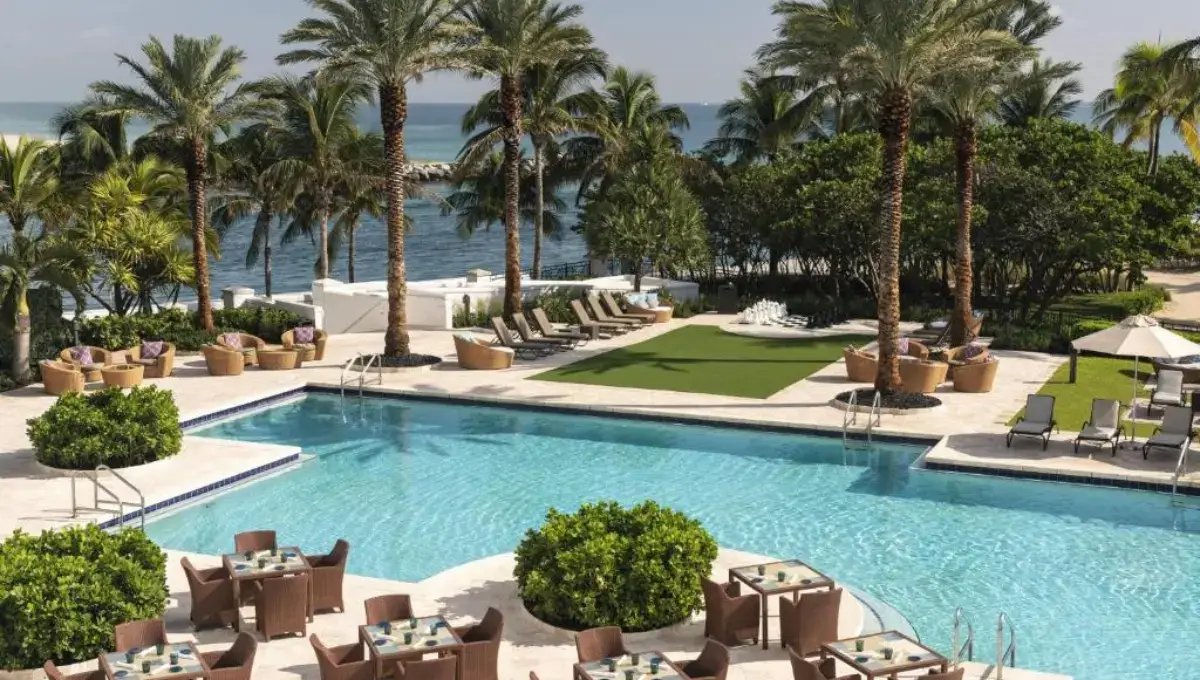 OMG! You can see the ocean to your left and your right. And if you're fortunate enough to reserve a room this special, you'll get 180 degrees of the Atlantic all to yourself!
After a long day of sightseeing, take in the magnificent ocean view at twilight as if you were still in the middle of a dream as you soak in a soothing bath in your bathroom.
If you enjoy sea views and upmarket neighborhoods, The Ritz-Carlton Miami Bal Harbour, located at the end of Collins Avenue, is undoubtedly one of Miami's most magnificent hotels.
📍 Address: 10295 Collins Ave, Bal Harbour, FL 33154, United States
📞 Phone: +1 305-455-5400
---
7. The Confidante Miami Beach, Part Of Hyatt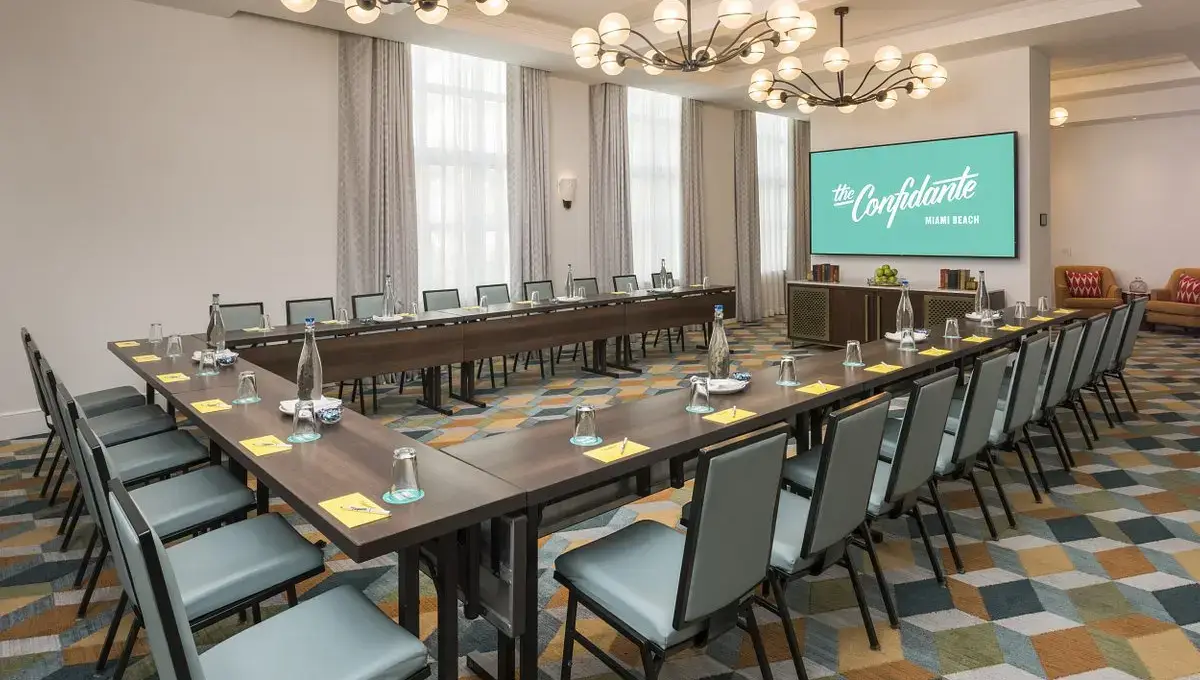 One of those uncommon exceptions in Miami is the Confidante Hotel. It was fully restored and reopened in 2014, and it's a jewel that contrasts with Miami's edgy, hipster minimalist aesthetic.
This opulent Miami Beach hotel features two magnificent pools, a rooftop terrace with ocean views from the 1930s mansion that now serves as the bar and mid-century furnishings that transport you to the grandeur of 1950s Miami Beach.
Try not to miss the two exceptional restaurants, one of which, Seagrape, is helmed by chef Michelle Bernstein. It is boho but very stylish.
The best is reserved for you, a sea lover: The Confidante Miami Beach is located near one of Miami's top beaches.
📍 Address: 4041 Collins Ave, Miami Beach, FL 33140, United States
📞 Phone: +1 833-816-4530
---
8. St. Regis Bal Harbour Resort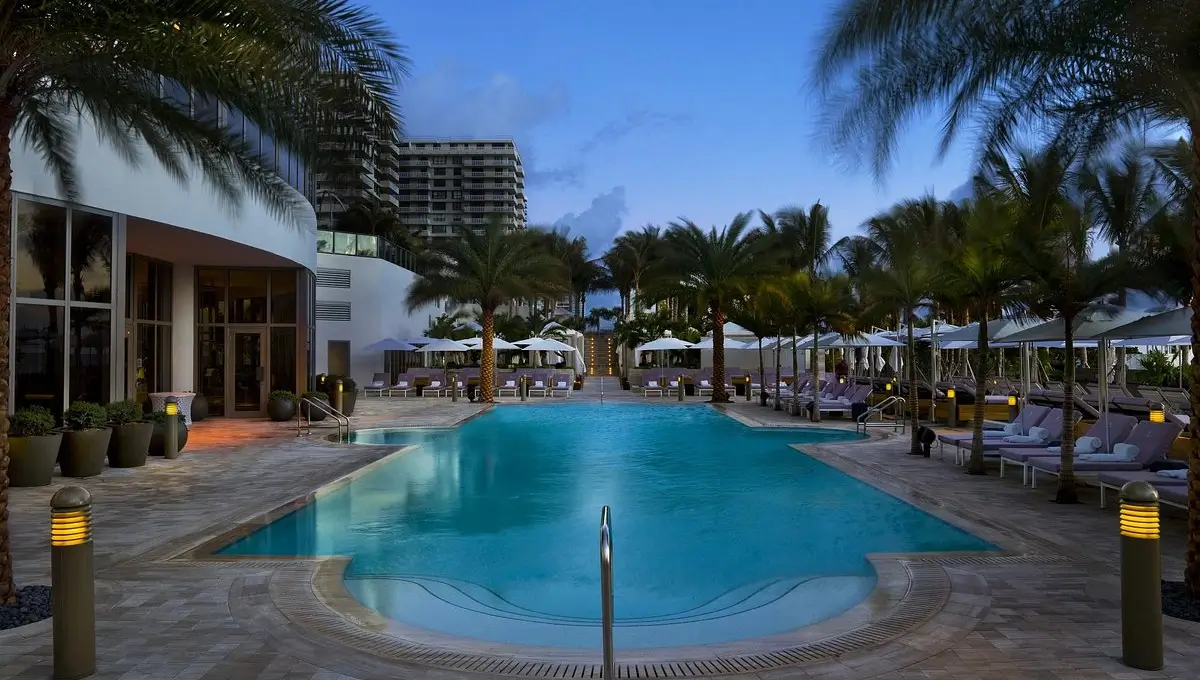 Every one of the rooms offers breathtaking views of the ocean. We do mean every single room. By all means, a trip to the St. Regis Bal Harbour Resort is a holiday filled with glitz and beautiful scenery.
If you're into the newest trends and high-end brands, you'll enjoy this: the Bal Harbour Shops are only about 3 minutes from the St.is.
This magnificent hotel is located right at Collins Avenue and is nestled by Bal Harbour, one of the fanciest Miami neighborhoods.
This means that while you are close enough to experience the full South Beach vibe, you are also free to leave at any time and return to your private haven at the St. Regis Bal Harbour Resort (when making reservations, request a room with a "full ocean view"; you will likely be given a room on a higher floor).
You've probably heard of it before, and now you know why it's considered to be among Miami's best oceanfront hotels.
📍 Address: 9703 Collins Avenue Bal Harbour, Miami Beach, FL 33154, United States
📞 Phone: +1 305-993-3300
---
9. Hotel Victor South Beach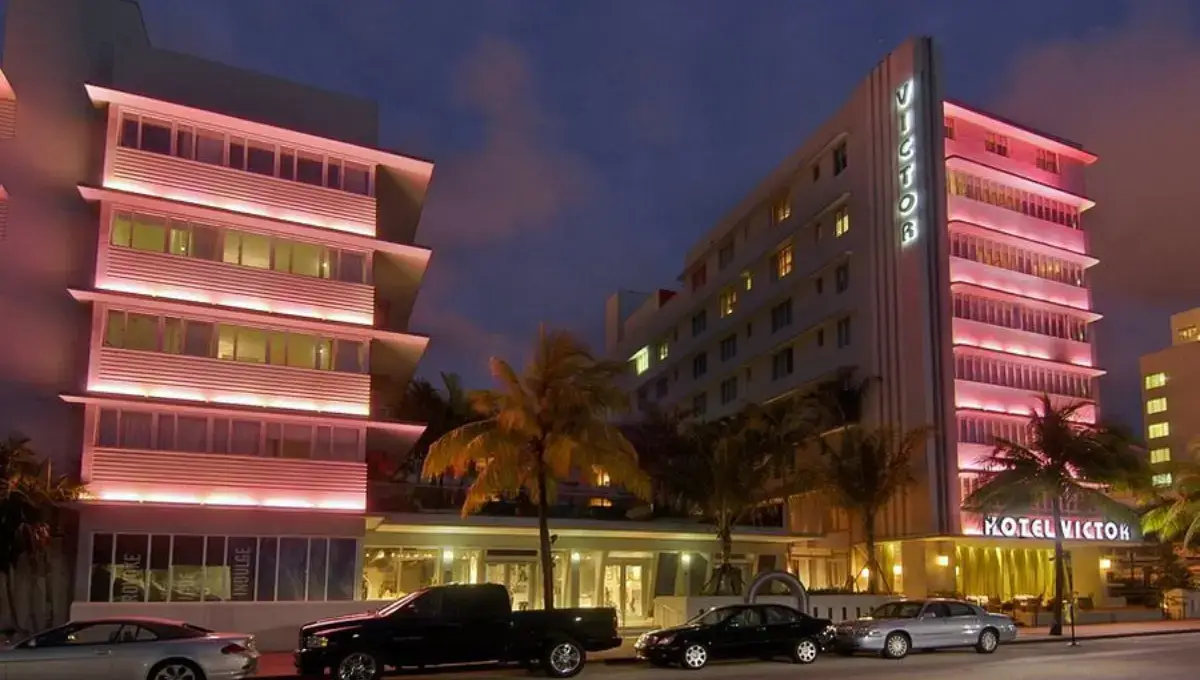 The Hotel Victor South Beach is Miami's little gem because of its exquisite decor. This boutique hotel is positioned between Ocean Drive and the stretch of sand in South Beach, which makes for the ideal location.
There are so many interesting attractions around that a car won't even be necessary. Utilize the complimentary bicycles provided by the Hotel Victor South Beach for leisurely rides along Lincoln Road or into the Art Deco District (the Versace Mansion is only around the corner).
Second, you can enjoy Miami's magnificent beach right away. Allow yourself to be spoilt by the stunning ocean views that can be viewed from your accommodation, the beautiful pool on the balcony of the second floor, or the warm Atlantic waters that will deeply cleanse you.
📍 Address: 1144 Ocean Dr, Miami Beach, FL 33139, United States
📞 Phone: +1 305-779-8700
---
10. The Ritz-Carlton, South Beach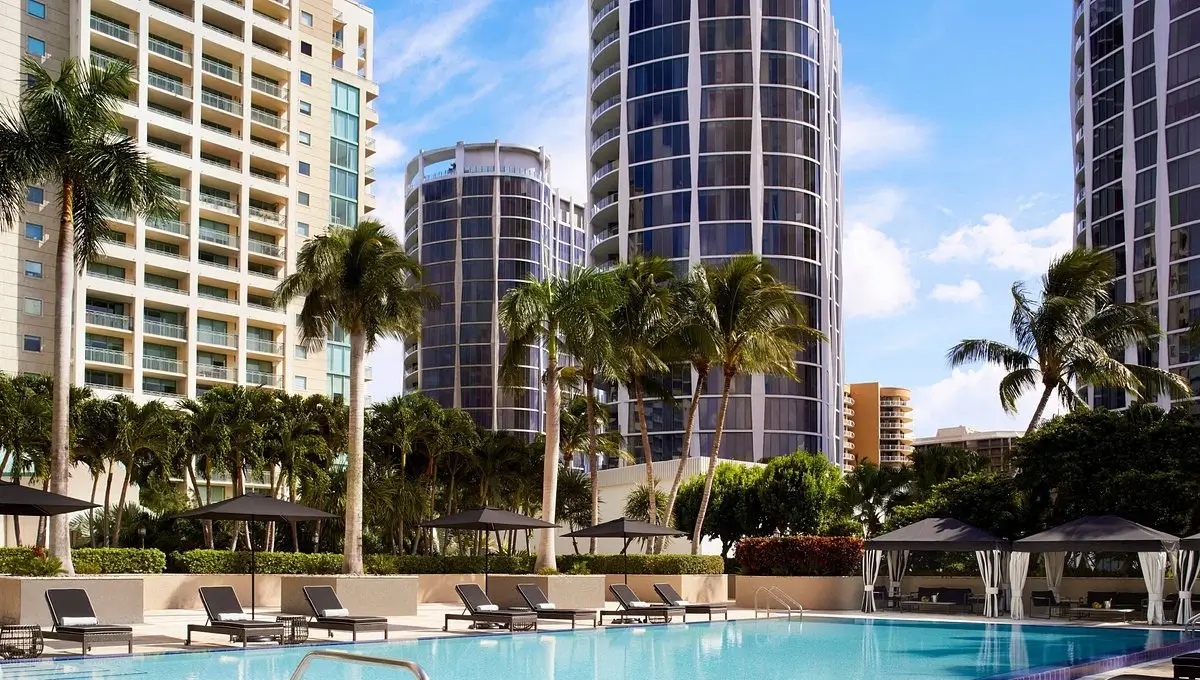 One of the architects who made a recognizable mark in Miami was Morris Lapidus. He constructed the DiLido Hotel in South Beach in 1953, and because of its outstanding design, it soon gained notoriety.
The Ritz-Carlton chain refurbished the location fifty years later, and The Ritz-Carlton South Beach was created.
It combines the ever-creditable Ritz style with some of the beloved icons from the past, renewed for superior service that converts into fervently devoted guests: an exclusive line of Lapidus-designed tableware in its Signature Shop, an original Miró on its walls.
The outdoor pool at this South Beach Miami hotel is especially well-known since it views the Atlantic as though your plunge would end in the water. Of course, there is no beginning or stop to the ocean views at the pool.
You can have a private connection with The Ritz-Carlton South Beach day or night through the window of your room if you choose to stay there. If you can, try to reserve a room on the ninth floor in advance; you'll thank us for it.
📍 Address: 1 Lincoln Rd, Miami Beach, FL 33139, United States
📞 Phone: +1 786-276-4000
---
11. The Betsy Hotel, South Beach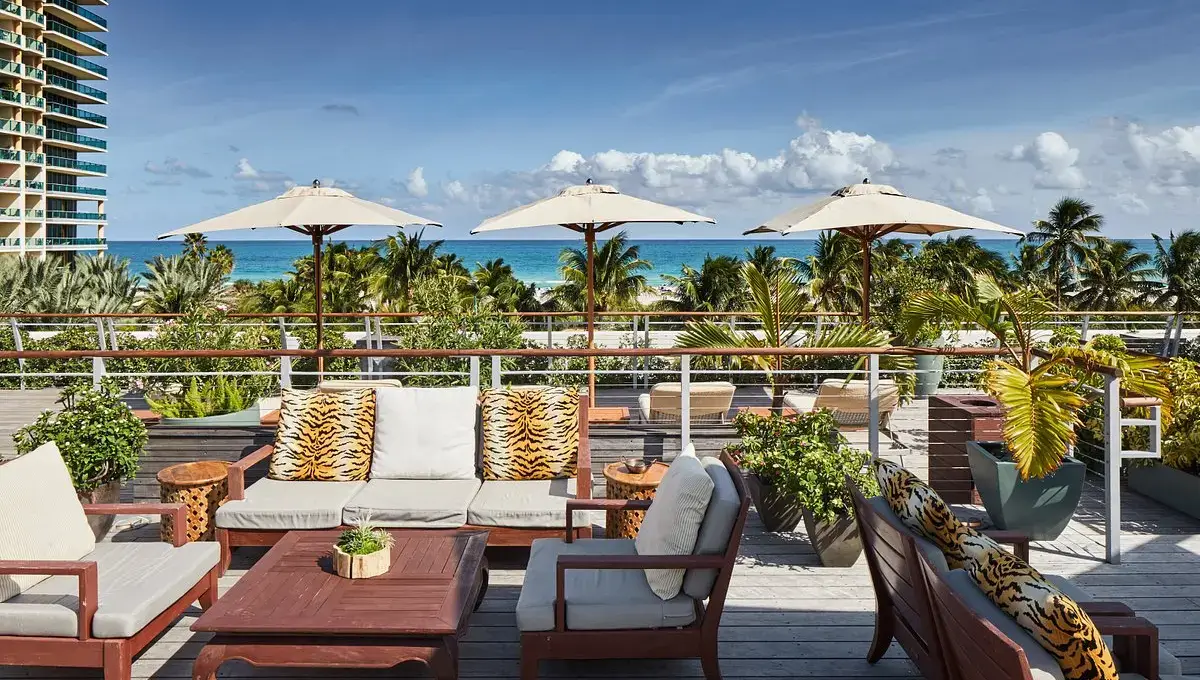 Some refer to "her" as a Southern Belle because of the fresh colonial design that exudes whiteness and cotton as if it were located near the Mississippi River. But Florida is where the Gods put it.
The Betsy Hotel South Beach, a boutique hotel in Miami renowned for being privately owned and renowned for its arts and culture venues, may be seen there.
The Betsy Hotel South Beach's furnishings will take you back in time, while the surrounding views will remind you of Ocean Drive and the lovely length of white sand just a few steps away.
📍 Address: 1440 Ocean Dr, Miami Beach, FL 33139, United States
📞 Phone: +1 866-792-3879
---
🙋🏻‍♀️ FAQs For Miami Hotels with Beachfront Views
There are a lot of questions that come to mind while searching for hotels that have ocean views or beachfront views, some of the commonly asked questions are answered below.
Q. What is the best part of Miami Beach to stay in?
A. The South Beach area is a popular choice, known for its vibrant nightlife and beautiful beaches.
Q. Is it better to stay in Miami Beach or Miami?
A. It depends on your preferences. Miami Beach offers a beachfront experience, while Miami provides a more urban city vibe.
Q. Which beach in Miami is the best?
A. South Beach, with its wide sandy shores and clear waters, is often considered the best beach in Miami.
Q. What is a nice area in Miami to stay?
A. Coconut Grove is a charming and upscale area in Miami, perfect for a relaxing stay.
Q. Is South Miami Beach expensive?
A. Yes, South Miami Beach is known for its upscale accommodations and can be on the pricey side.
Q. Are these beachfront hotels budget-friendly?
A. While some options can be pricey, there are also budget-friendly beachfront hotels available in Miami. It's essential to research and book according to your budget.
Q. Can I enjoy water sports at these hotels?
A. Yes, most beachfront hotels in Miami offer water sports and activities. You can rent equipment and even take lessons.
Q. Are these beachfront hotels suitable for families?
A. Yes, most of these hotels offer family-friendly amenities and activities.
---
😇 Conclusion
Miami's beachfront hotels offer a gateway to paradise, and choosing the right one can make your trip unforgettable. Whether you seek luxury, tranquility, or a blend of both, the best Miami hotels with beachfront views have something for every traveler. So, pack your bags, soak up the sun, and let the soothing sound of the waves be your lullaby in this tropical paradise.
---
✉ Tell Us In The Comment Which One is the Best Miami Hotel with Beachfront Views.
Also, don't forget to book your personalized holiday package with Fiery Trippers. Let us make your vacation a romantic as well as a dreamy getaway.
---
---