Hey Readers!!!
Beaches in Hawaii, aside from the amazing mai tais, fresh seafood, and laid-back surf culture, one of the many reasons we love Hawaii is because it has some of the most gorgeous beaches in the world.
What gives? For starters, they arrive in every size, shape, and colour: wide, calm expanses that are ideal for families and small children who simply would like to dip their toes in the Pacific; tiny, secluded coves in which honeymooning couples could get away from crowds; and red, white, black, and green sandy stretches which provide ultimate Instagram photo opportunity.
Best of all, because all of Hawaii's beaches are open to the public, you may visit any of them.
---
11 Best Beaches in Hawaii For Vacations
So, if you soak up the sun, the sea, and water sports, don't wait any longer and start planning your trip to Hawaii's beaches. Before you go, make sure to check out our recommended list of Hawaii's best popular beaches in Hawaii.
1. Hanalei Bay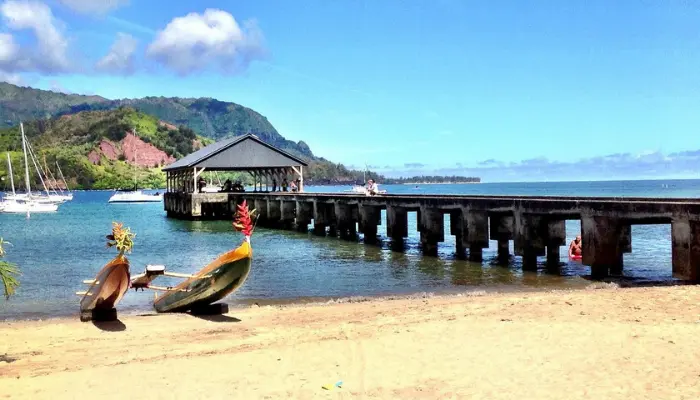 You will find this place almost two miles of beach on Kauai's north shore.
You must book a private vacation photography session with a local photographer to capture all the memorable and beautiful memories.
The entire Kauai Island air tour is something you would love to witness. You also wanna take Surf Private lessons to add another adventure to your list as well as a magical Hanalei Kauai scavenger hunt. A heart-stopping beach that will be great to explore.
---
2. Ka'anapali Beach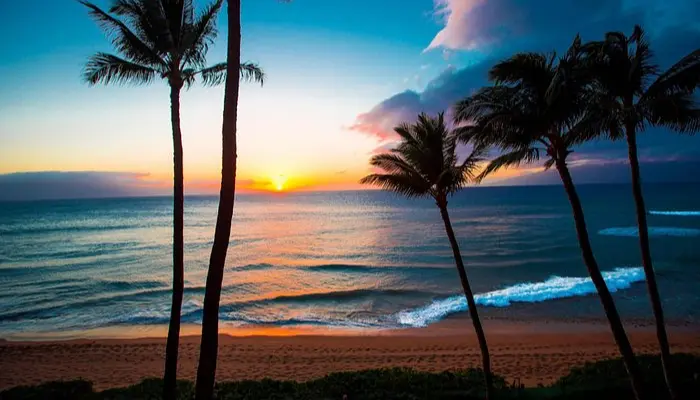 One of the best beaches located on Maui. You must attend the Sunset Cruise with live music and an Open bar for a mesmerizing and mind-blowing experience.
You will find a good number of watersports, a wide range of Surf lessons along with scuba diving.
The Maui Circle Island- private air tour is magical and the hidden beauty will get revealed. An awe-striking beach that you don't wanna miss out on.
Also Read: 11 Famous New York City Hotels For A Perfect Holiday
---
3. Ko Olina Lagoons
This will catch your eye- The Star Tour Show is just alluring and will stay with you along with the Whale -watching Excursion.
The Oahu Catamaran Cruise is a must-try that will offer the experience of Wildlife, Snorkeling, and Hawaiian Meal.
The Private Mermaid Caves and West Oahu with Kaena Point Hike is another point that you don't wanna miss out on. A lot to do here you will fall in love with this place.
---
4. Wailea Beach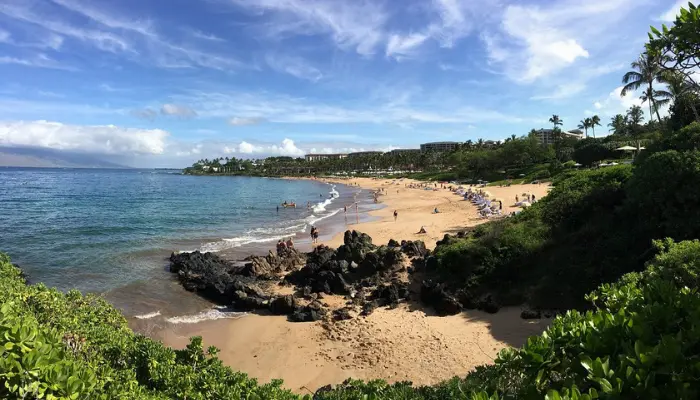 Oh god!! You definitely need to get the Private Maui Flying Dress Photoshoot experience and just be in the moment enjoying every bit.
Sea scooter snorkelling is something new and different to check out. The private air tour and witnessing the romantic sunset will leave you speechless, an awesome beach that you will want to explore.
Also Read: 11 Best Hotels With Jacuzzis In Rooms USA For Romantic Trip
---
5. Poipu Beach Park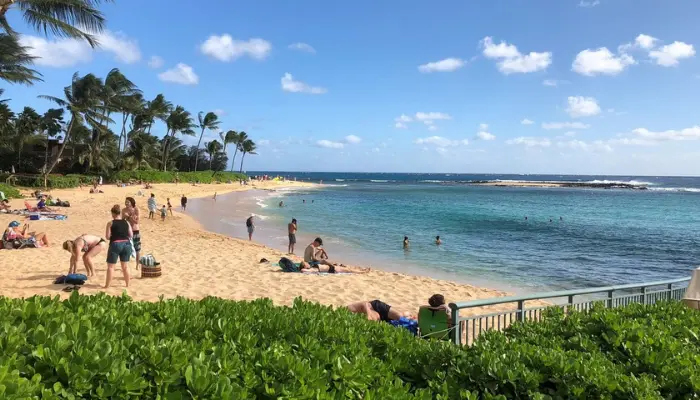 The Kauai Adventure Bundle includes 4 epic audio driving tours that are recommended to try out.
The Private Waimea Canyon -6-Hour tour with a local guide is a beautiful experience that will stay with you.
For water sports, you can try out the 3-Day Sensational Sea Scooter Adventure and snorkel for fun. An everlasting experience that will stay with you.
---
6. Laniakea Beach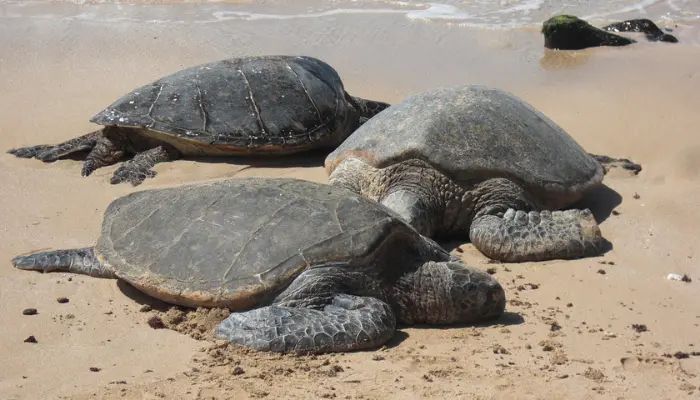 To experience the best of this beach, you should try out the private luxury tour of Oahu island as well as the Aloha Grand Island Tour.
The Photo adventure of the north shore along with the biking adventure is fun to be a part of. The highlights are the turtles that you will find in number and makes a memorable visit to this beach.
Also Read: Top 15 Safe And Romantic Date Ideas Tampa, Florida
---
7. Waikiki Beach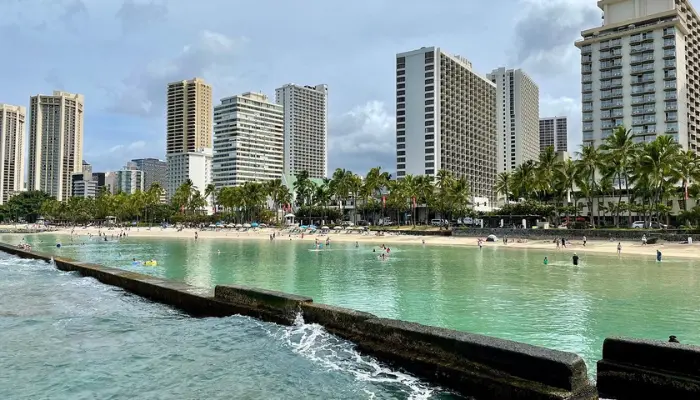 The Waikiki Beach Glass Bottom Boat Cruise is a must-try that offers great sightseeing. The Shaki Sunrise/Sunset tour is something you don't wanna miss out on and will leave you aw-struck.
You can also enjoy the Helicopter Tour that will give you a pretty Waikiki aerial view and experience the local food getting local exposure which will stay with you.
---
8. Punalu'u Black Sand beach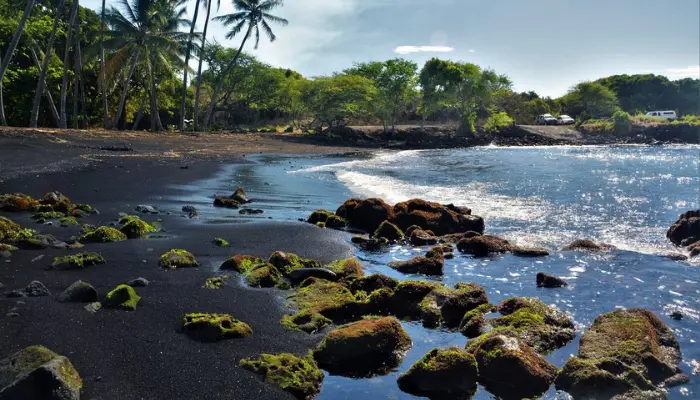 Nestled in an area with coconut trees, this sandy beach is one of the best of all. You can sign up for Small-Group Big Island Twilight Volcano and Stargazing Tour that will leave you mesmerized from all aspects.
You can also enjoy yourself with the Sightseeing, Waterfalls, Volcanoes National Park and the history. A great experience that you will forget.
---
9. Haleiwa Beach Park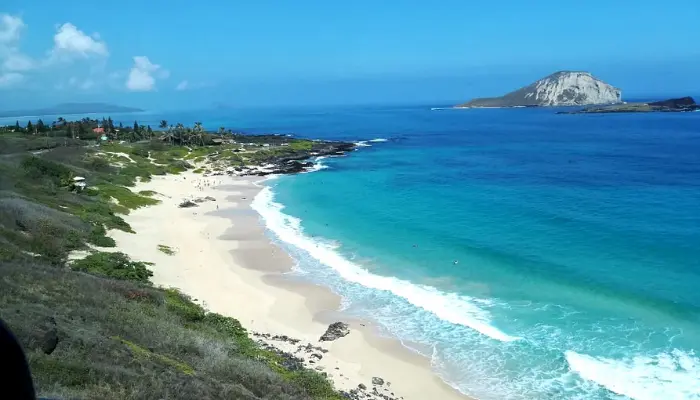 You will enjoy the Full-day Private Pearl Harbor and North Shore tours which are all worth it when you will experience them.
The 8 Hour Circle island jeep tour is a great thing to try out for fun and to get to know more about the local culture.
The Sunset Stand Up Paddle with photos and turtles will have a long-lasting impact on you. A beautiful beach to visit and a lot to do. You will love it.
---
10. Ala Moana Beach Park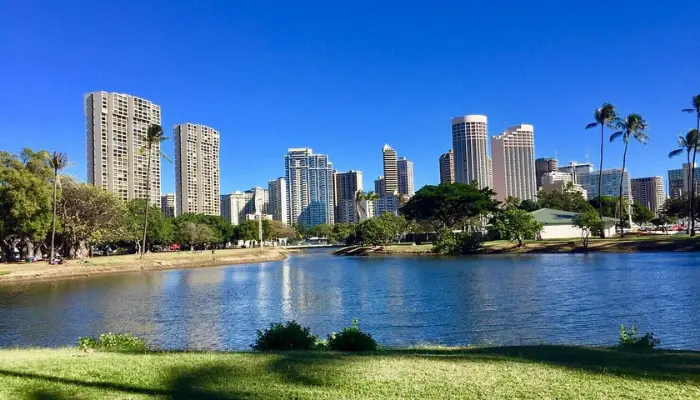 You can experience the Hawaiian Style Scoot Coupe Rental and the 'Tour de Honolulu' Foodie Bike Tour which should be on your top list.
If you are eager you must try the SURF Lessons and learn a new skill indeed. The Helicopter Tour is another activity that will make your experience further enriching and worth remembering.
Also Read: 11 Best Hotels With Pool In Chicago That Will Make Your Trip Memorable
---
11. Kapalua Beach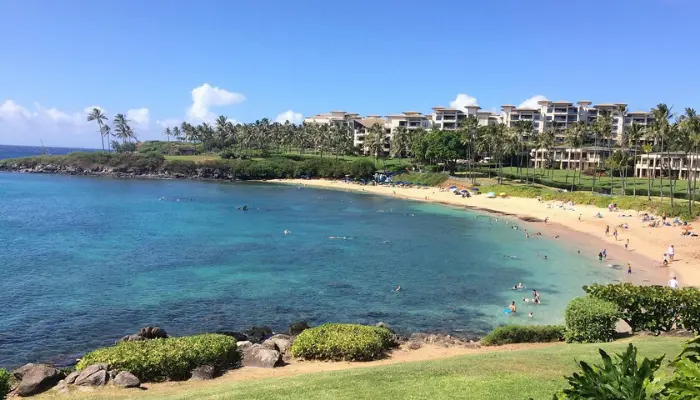 You can try out a lot in this place, from Self-Guided E-Bike, Hike, and Scuba Diving introductory lessons.
The Maui-circle Island-Private Air Tour will reveal the hidden beauty leaving you full of love. The Romantic Sunset is what makes it more aw-trucking. A great place to visit definitely.
---
FAQs For Beaches in Hawaii
Which island in Hawaii has the best beaches?
Oahu
Oahu and Maui are tied for the best beaches on the Hawaiian islands. If you enjoy being among people and a dynamic atmosphere, Oahu is the place to visit. Maui offers some of the best and nicest beaches in the United States and is a terrific place to visit if you want to spend some time relaxing in the sun.
What beach has the clearest water in Hawaii?
Kauai is home to some of Hawaii's purest and purest seas. Green sea turtles & vivid reef fish may be found in the reef lagoon at Kee Beach Park.
Which Hawaiian island is best for swimming?
Lanikai Beach, on the island of Oahu, was just named to TripAdvisor's top 10 list of the world's best beaches! Lanikai is widely regarded as Hawaii's best swimming beach, thanks to its calm waters and popularity among both locals and visitors.
What's the best month to vacation in Hawaii?
Between March and September is the perfect time to visit Hawaii. This is the hottest time of year in the islands, with the lowest amounts of rain. It's good weather for a day at the beach or on the water.
Which island is best for the first time in Hawaii?
For first-time visitors to Hawaii who enjoy adventure, Kauai is the ideal island to visit. The scenery of Kauai is breathtaking, and its natural beauty is a significant draw for travellers. You'll need to get out of your beach chair & visit Kauai to experience everything it has to offer.
---
Tell Us In the Comments About One Of  Your Favourite Beaches To Visit In Hawaii?
Don't forget to book your personalized holiday package with Fiery Trippers. Let us make your vacation a romantic and dreamy getaway.