Are you searching for affordable honeymoon places? If you have no idea where to go, this article can help you in finding the best cheap honeymoon ideas.
You don't need to spend a lot of money to have a special trip with your new spouse. After all, as long as you are together, nothing else matters.
Luxurious lodging at upscale resorts and first-class travel to far-off locales may seem alluring, but if you've spent all of your money on a lavish wedding or just want to enjoy the little things in life, there are plenty of affordable honeymoon destinations that can still provide an unforgettable trip.
We have the ideal location for you, whether you're looking for sun, sand, and hammocks over the water or an exhilarating trip spent in the jungle or underwater.
---
Who pays for couples' honeymoons?
Traditionally, the honeymoon was covered by the groom's family. However, much like every wedding, no two couples or families are the same. The answer of who pays for the honeymoon is frequently influenced by family ties, customs, and of course the preferences of the couple.
---
Here Are The 11 Best Cheap honeymoon ideas
Puerto Rico, United States
Dominican Republic
Riviera Maya, Mexico
Thailand
Costa Rica
The White Mountains in New Hampshire, USA
Belize
Jamaica
Portugal
Bali, Indonesia
Ireland
1. Puerto Rico, United States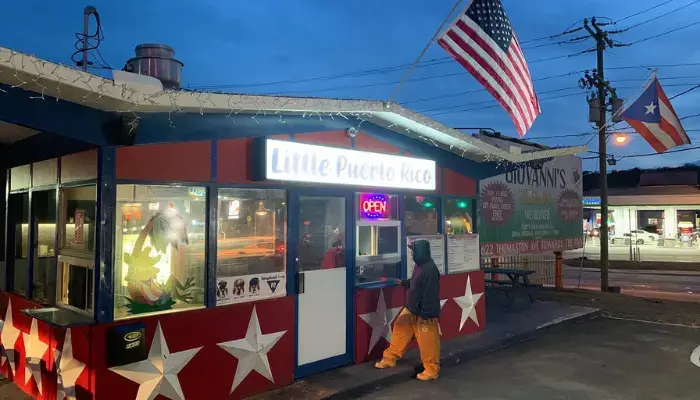 There are many reasons to like Puerto Rico. Major North American cities can be reached quickly from there, and US citizens can travel there without a passport and drive on the right side of the road.
This Caribbean gem offers honeymooners an all-inclusive experience with lovely resorts, stunning beaches, jungles, offshore islands, and a walkable main city.
You can reserve accommodations like Hotel El Convento and Sheraton Puerto Rico Hotel for affordable rates, Uber rides cost a fraction of what they do in the United States, and the islands of Vieques and Culebra offer more tranquil alternatives.
---
2. Dominican Republic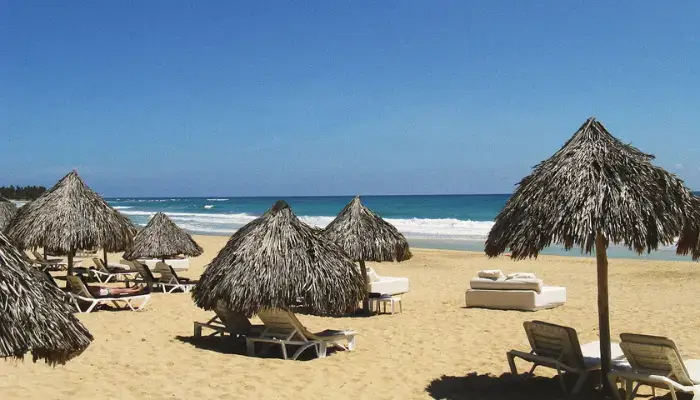 The Dominican Republic is a tropical haven that provides all the amenities a couple could desire for a Caribbean honeymoon without the astronomical cost of its island neighbors.
Booking a trip with no surprises is a great way to stay within your travel budget, and the Dominican Republic is home to some of the best value all-inclusive resorts the Caribbean has to offer, including 4-star hotels with incredibly low rates.
With the well-known Bavaro Beach, a wide variety of resort options, and regional dining, Punta Cana, which is located on the eastern tip of the island, is a favorite vacation spot for many travelers.
---
3. Riviera Maya, Mexico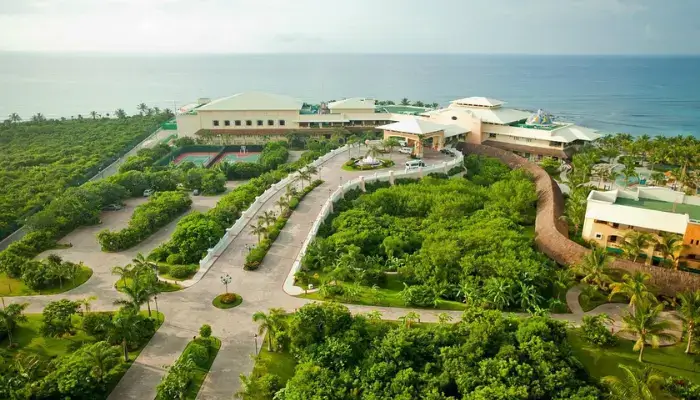 The renowned Riviera Maya region of the Yucatán Peninsula's Caribbean coastline is home to numerous white-sand beaches, seaside resorts, and alluring turquoise waters.
The region, which begins in the town of Puerto Morelos and ends in Punta Allen, is situated just south of the crowded city of Cancun. Major cities along the way include Playa del Carmen and Tulum.
If you opt to take a cruise, Cozumel, one of Mexico's busiest ports, is only a boat ride away from Playa del Carmen, and you can always get great discounts there. If you're looking for some quiet time, avoid spring break.
Visitors to this area have the option of all-inclusive resorts in Playa del Carmen, some of which even have adult-only pools, or small, environmentally friendly beachside hotels in unhurried locales like Tulum and Akumal.
---
4. Thailand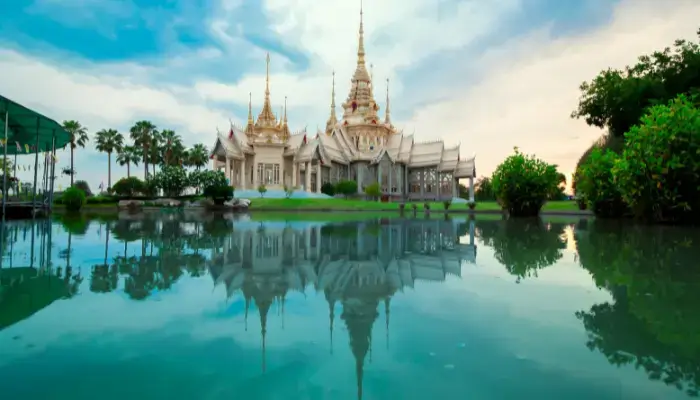 Although getting to Thailand by plane is not cheap, the rest of your trip will be much less expensive once you are there.
And if the Western Hemisphere's winter coincides with the time of your wedding, the cold and dry months of November through April are perfect for traveling to Thailand.
In this welcoming nation, delicious food, first-rate lodging, and air travel are all reasonably priced. And the nation has everything from sun-kissed beaches to jungle excursions.
The main starting point, Bangkok, has hotels with quite affordable room prices. Before leaving for the islands, stay a few days here to enjoy the mouthwatering cuisine from street vendors (one of whom even has a Michelin star) and night markets, explore the city's glistening temples, and shop for vibrant beachwear.
---
5. Costa Rica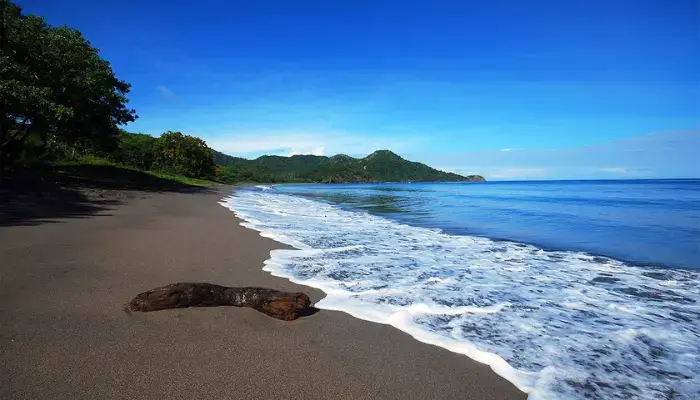 In Costa Rica, a jewel of Central America, there are several eco-friendly lodging choices. This tiny nation has a wide variety of natural features, including volcanoes, cloud forests, and national parks with abundant animals in addition to breathtaking beaches, thermal hot springs, and other worthwhile travel destinations.
Visit Manuel Antonio National Park to see sloths and capuchin monkeys, surf the waves in Tamarindo, see resident dolphins and migrating whales at the Golfo Dulce off the coast of the Osa Peninsula, or be awed by the sight of sea turtles in Playa Tortuguero.
---
6. The White Mountains in New Hampshire, USA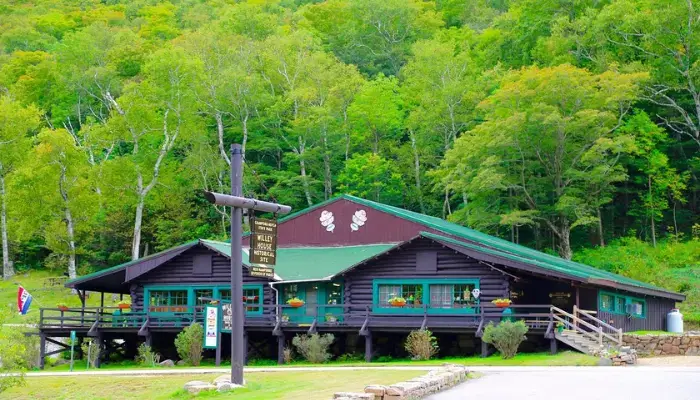 The White Mountains, an area called after the snow-capped peaks of a northern section of the Appalachians, are ideal for honeymooners seeking a romantic New England getaway.
Its crowning glory is Mount Washington, which rises to a height of more than 6,000 feet and can be reached by a quaint coal-powered steam train, a meandering road, or a taxing climb.
There are several free and inexpensive attractions for nature lovers, including a variety of hiking paths for all ability levels and amazing glacial rock formations like the Flume Gorge.
One of New Hampshire's nicest beaches is located at Echo Lake, which is also home to several other nature trails and the old location of the famous Old Man in the Mountain.
With some of the top ski slopes in the state nearby, skiers and snowboarders will have no shortage of activities to enjoy during the winter.
The Mystic Sugar Bakery in North Conway serves some of the tastiest pastries you've ever had, and the town is enjoyable to visit any day of the year.
In the White Mountains, a winter honeymoon is especially romantic, whether you stay in a charming bed and breakfast or splash out at one of the region's renowned resorts.
The snowy weather is the ideal justification for spending the day indoors curled up by the fire.
---
7. Belize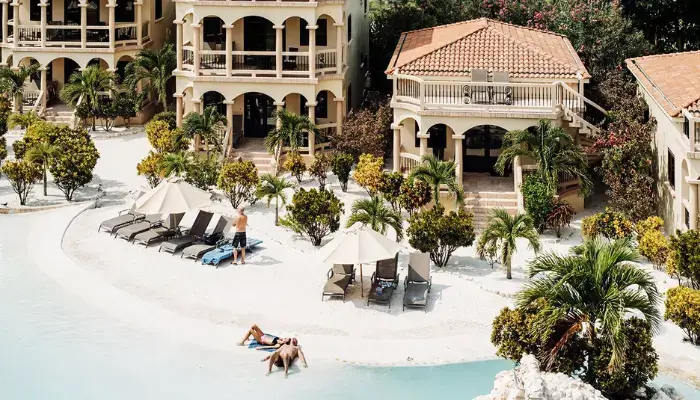 Belize is a relatively tiny nation that offers visitors a diverse range of breathtaking beaches, jungles, and Mayan ruins.
It is the only English-speaking nation in Central America and home to the second-largest reef system in the world, the Belize Barrier Reef System, which is also a UNESCO World Heritage Site.
Your honeymoon should begin on the western side, where you may go ziplining, see waterfalls in the Mountain Pine Ridge Forest Reserve, and see Mayan ruins in the Cayo District.
Before traveling to the Caribbean coast to see Belize's glittering Cayes (islands) and water activities, take a fascinating guided hike to observe jaguars and other wildcats in Cockscomb Basin Wildlife Sanctuary in the country's south-central region.
---
8. Jamaica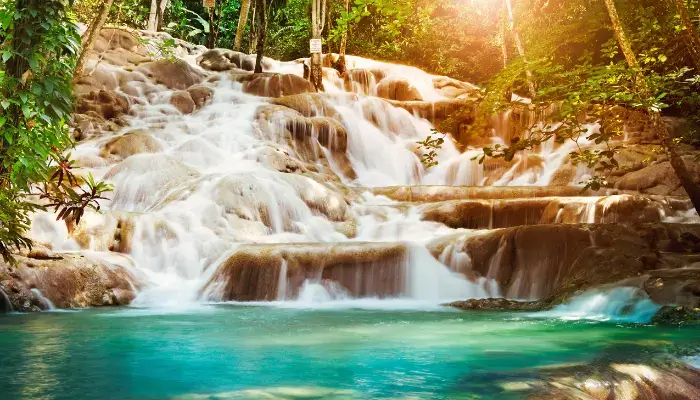 The island of Jamaica, which is home to the first overwater bungalows in the Caribbean, is home to several other all-inclusive resorts besides Sandals properties.
Many all-inclusive resorts are reasonably priced, feature romance packages, and provide wonderful food, beverages, activities, and extra free nights.
The Caribbean gem of Montego Bay is easily accessible from major U.S. cities thanks to low-cost carriers like JetBlue.
Jamaica's official language is English, and businesses there take US dollars, which makes getting around much simpler.
The home of reggae music is a location where there is never a dull moment. You may go snorkelling, climb waterfalls, relax on its sugar-white beaches, and spend your evenings barefoot dancing in the sand.
Although the shoulder season of April to May offers more deals and fewer visitors, December to March is the ideal time to travel.
---
9. Portugal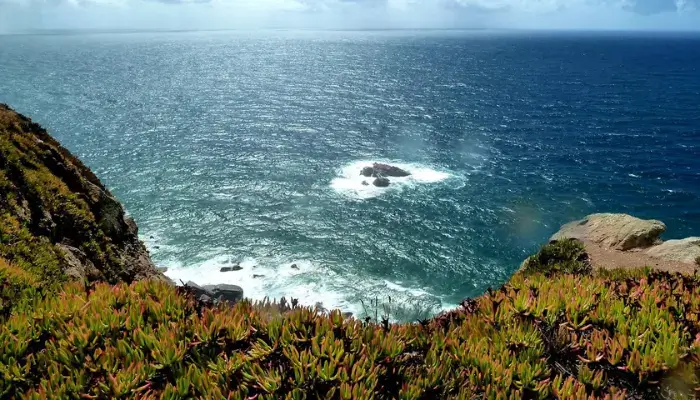 Portugal retains its old-world charm while being less expensive than its neighbor Spain and other European travel destinations.
This tiny nation offers an off-the-beaten-path European getaway with urban neighborhoods, medieval castles, endless olive groves, and charming fishing villages among the many places to visit.
After spending a day or two exploring Lisbon, go to the National Palace of Pena, take in Sintra's attractions, and then travel up north to the Douro region, which is where the port originated.
Take a quick trip from Porto to Vila Nova de Gaia, which is known for its port cellars, along the Douro River.
---
10. Bali, Indonesia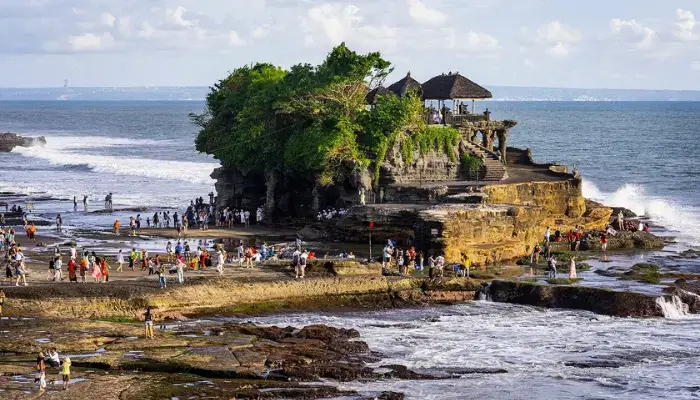 Bali is an idyllic place where couples can spend their days practising yoga, connecting with nature, and surfing or swimming in the warm island waters.
You can find a variety of services throughout Bali and its neighbouring islands, including couples massages, yoga retreats, cooking classes, and romantic dinners.
Adventure seekers can explore the jungles in the highlands of Ubud, travel further north to the Munduk region in search of rare bird sightings and the enormous banyan tree, or travel to Uluwatu on the southwest tip of the Bukit Peninsula for excellent surfing.
One of Bali's best features is that you can reserve a 5-star resort with infinity pools or a guesthouse by the beach for a fraction of what you would have to pay elsewhere in the Western Hemisphere.
At a much lower cost than you might anticipate, enjoy a massage at a five-star spa and a meal at a neighbourhood eatery.
---
11. Ireland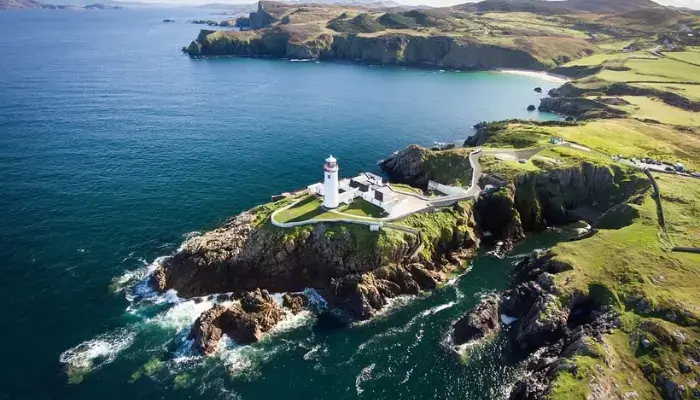 Ireland is the perfect destination if you've ever imagined having a wedding straight out of a fairy tale, followed by a honeymoon in a stunning location. All over the nation, numerous castles have been converted into hotels.
There are numerous castle hotels with nightly rates under $200 and excellent amenities like resort spas, golf courses, fine dining, and afternoon tea, including Kilronan Castle Estate & Spa, Lough Eske Castle, Castlemartyr Resort, Castle Leslie Estate, and Waterford Castle Hotel.
Spend your time falconry training, horseback riding, hiking in the nearby woods, or learning archery. Retire to luxuriously designed rooms with fireplaces. Inns with comfortable bed and breakfast accommodations may be found all across Ireland.
---
FAQs For Cheap Honeymoon Ideas
There are a lot of questions that come to mind while choosing a cheap honeymoon idea, some of the commonly asked questions are answered below.
Q.1 What is a normal honeymoon budget?
According to figures from the wedding industry, US couples spend on average $4,800 on their honeymoon. 1 For couples organizing a destination wedding, that expense can rise. According to Frazier, honeymoons in the Caribbean and Mexico range in price from $5,000 to $7,500.
Q.2 Which is cheaper Bali or Maldives from India?
Bali: Is it less expensive than the Maldives? Without a doubt, it costs less to travel to Bali than to the Maldives. Bali provides a wide variety of lodging options, ranging in price from $20 per night to more than $1,000. Not only is lodging less expensive, but meals and activities are also quite reasonably priced.
Q.3 How much do couples pay for a honeymoon?
The average honeymoon costs $4,600, according to internal research of over 15,000 couples who were married in 2021. This is in addition to the $34,000 average expense of a wedding (including the engagement ring).
Q.4 What is a mini honeymoon?
A minimoon can be taken immediately following the wedding day and often comes before a honeymoon. Minimoons, which are essentially "tiny" honeymoons, are designed to keep you near home while still providing you with the romantic vacation that a longer honeymoon provides.
---
Tell Us In The Comments Which One Is The Best Cheap Honeymoon Idea?
Also, don't forget to book your personalized holiday package with Fiery Trippers. Let us make your vacation a romantic as well as a dreamy getaway.