Are you planning a Christmas vacations this year? If you have no idea where to celebrate Christmas, this article can help you in finding the best places to spend Christmas in the world.
We'll take you on a magical journey to some of the most enchanting destinations where you can experience the true spirit of Christmas.
From snow-covered landscapes to vibrant festivals and traditions, these locations offer a unique and unforgettable way to celebrate this festive season.
---
📃 List of 11 Best Places To Spend Christmas In The World
Here are the world's best places to spend Christmas. These are the top tropical getaways for Christmas this year for an unforgettable holiday getaway!
Mexico
Philippines
Australia
Jamaica
Puerto Rico
Thailand
Brazil
Malaysia
Vietnam
Cuba
Hong Kong
1. Mexico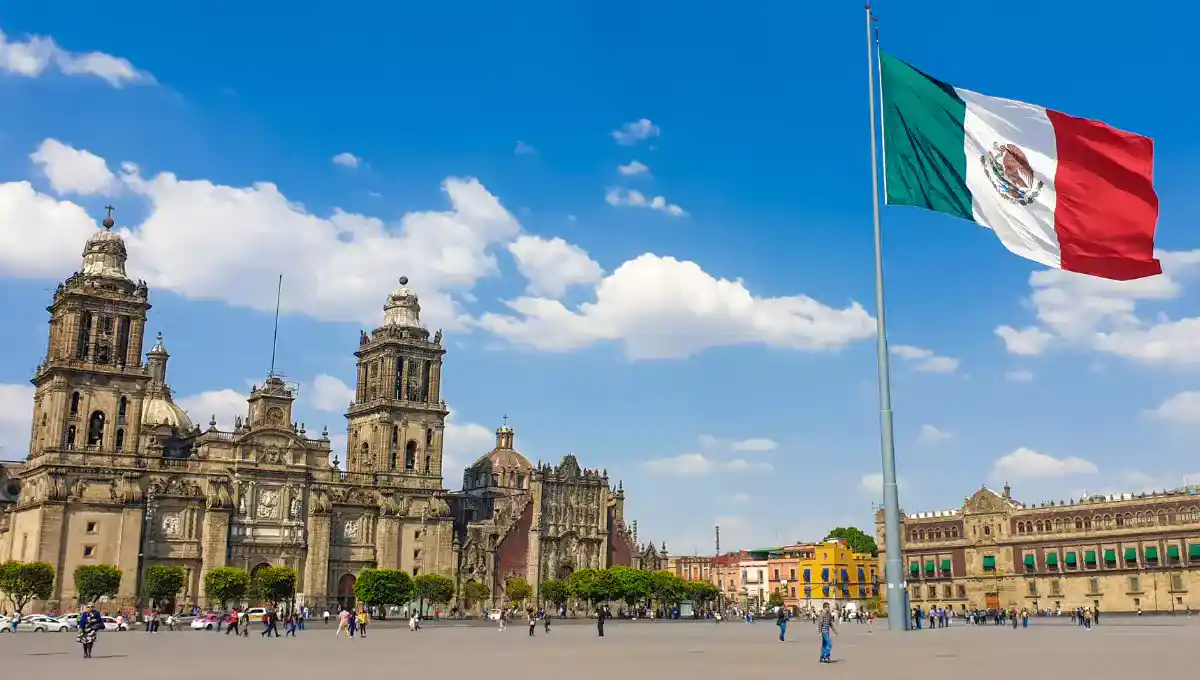 Oh, my beloved Mexico. All year long, this nation is open to visitors. But everyone is welcome to join in when they're celebrating (which is frequent).
A festival called Las Posadas, which starts on December 12th, marks the start of Christmas celebrations.
The holiday season ends on January 6 in remembrance of Joseph and Mary's journey from Nazareth to Bethlehem.
On Nochebuena (Christmas Eve), which is a much bigger day than Christmas Day itself, they celebrate Las Posadas with processions through the streets. They enjoy a fancy meal and fireworks on Nochebuena before going to mass.
For the holiday season, Mexico has amazing tropical beaches where you can enjoy a cocktail. You can encircle yourself with palm trees, the Caribbean Sea, and soft, white sand.
For a brief moment, time stands still in Mexico as you experience a truly unique Christmas spirit. Additionally, Mexicans are the experts when it comes to festive fare, libations, and pietas.
---
2. Philippines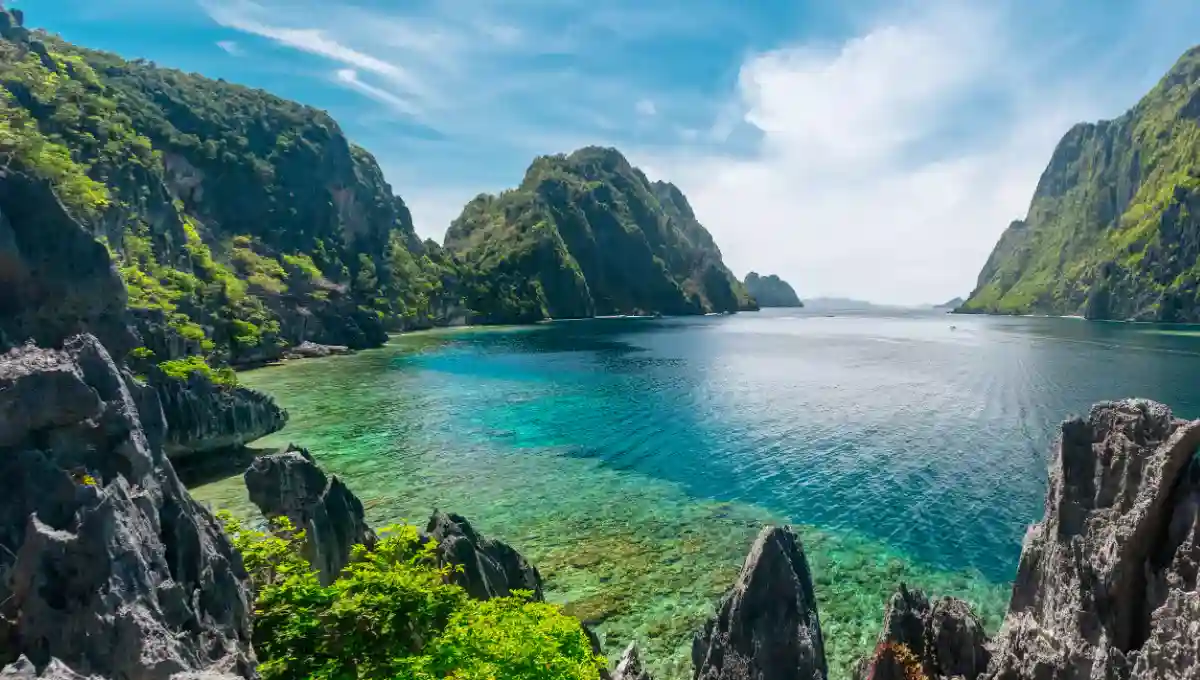 In the Philippines, Christmas is celebrated over a three-month period! They can take pride in having one of the world's longest Christmas celebrations.
The Philippines is a stunning country overall, but you must go to San Fernando, Pampanga, for the most exquisite lantern festival.
The streets of the festival are lined with vibrant lanterns that were all made by locals. Streets are lined with music and dancing during the parade.
San Fernando has also been proposed as the Philippines' culinary hub. It's not your typical Christmas fare, but it could be worse.
Boracay is the place to go if you want to find beaches. The idyllic beaches there are renowned for being the best in the Philippines.
This is also a busy time for travelers staying in hostels in the Philippines, who organize a unique celebration among themselves.
Vigan is a good location if you're looking for something a little more intimate. Spanish-era streets with cobblestones are still present in Vigan.
---
3. Australia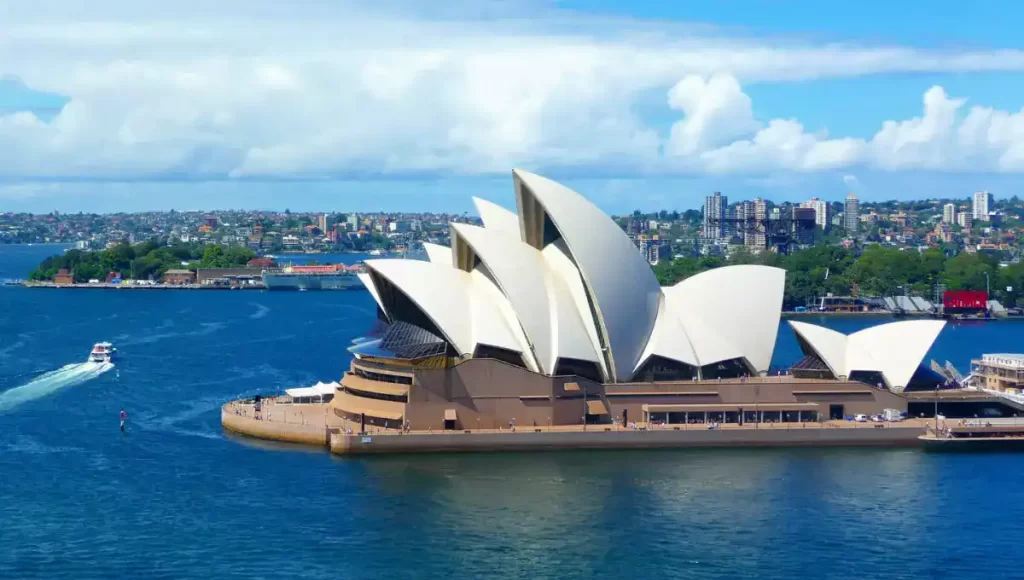 So you can be sure that you won't experience a white Christmas. However, celebrating it in Australia is one of many backpackers' lifetime high points. It kind of counts as a bucket list item.
You could easily party all day on Christmas and then set out on a road trip through Queensland on Boxing Day after spending Christmas snorkeling in the Great Barrier Reef. The Christmas season is in the summer this year.
Australia sort of adheres to the holiday customs of most Western cultures. Christmas Day, Christmas Eve, Boxing Day, New Year's Day, etc. are all still on December 25.
However, it is not cold, dark, or miserable; everyone is enjoying the summer season and the holiday cheer.
The seaside is where cold beer is consumed. All over the nation, barbecues are continuously lit, sometimes with shrimp added. There are gatherings taking place everywhere.
---
4. Jamaica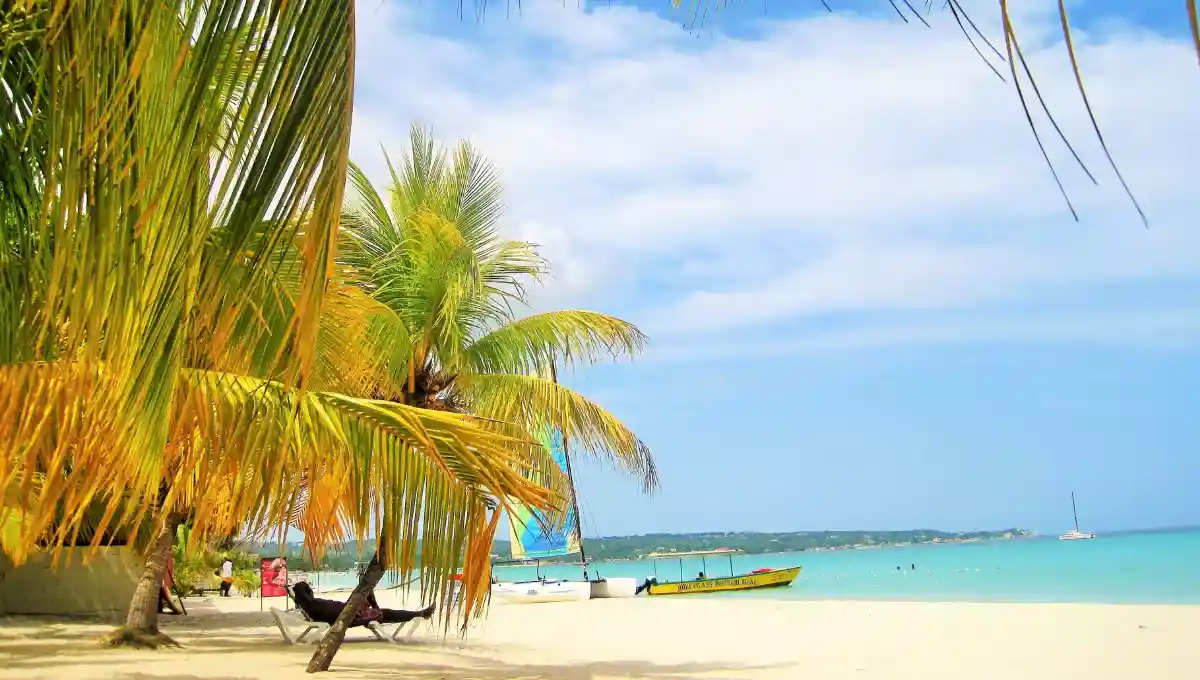 The Caribbean Sea contains the island of Jamaica. Your first picture to visualize is this.
For families, couples, and lone travelers, it has a ton to offer during the holiday season. Jamaica is consistently one of the best Caribbean vacation spots, holiday or not.
In Jamaica, Christmas is celebrated much earlier than it is in most other nations. Christmas carols can be heard as early as October, but Jamaican culture is heavily influenced by music. So the holiday songs are absolutely fantastic; I could listen to them all year long.
They too are decked out with lights, trees, and seasonal accents everywhere! Poinsettias in vivid red color are one of the traditional ornaments used in Jamaica. In Jamaica, even the taxis are decked out for the holidays.
---
5. Puerto Rico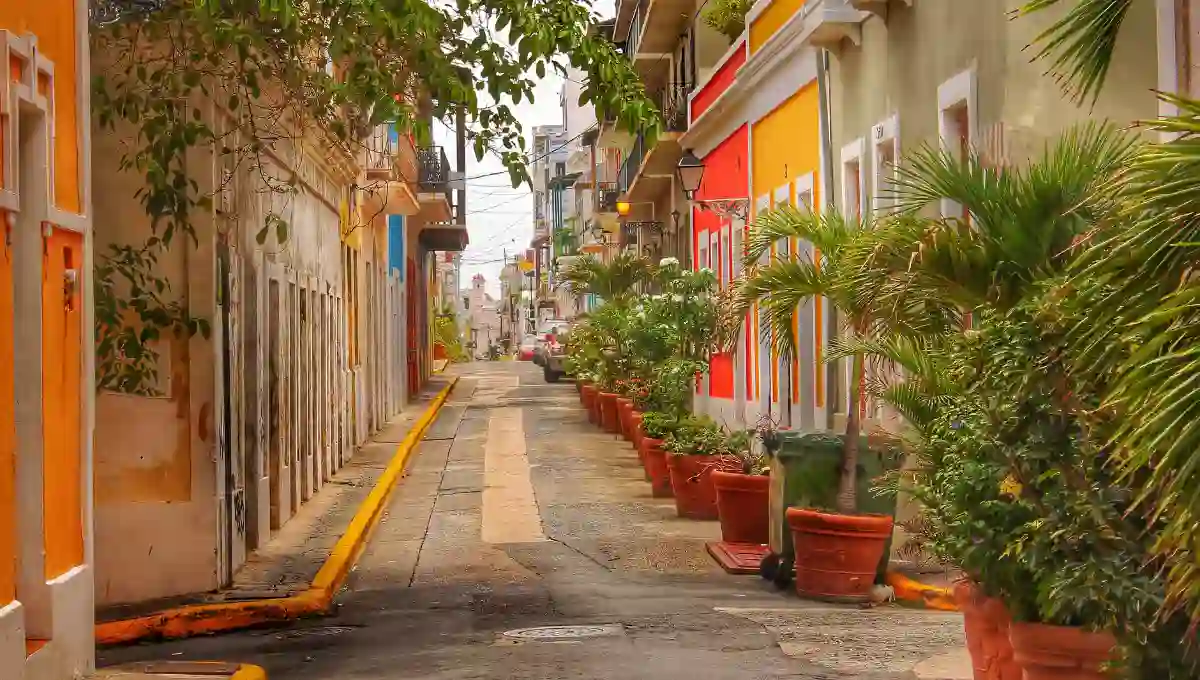 Puerto Rico is the ideal all-around destination for a tropical Christmas while also providing island life. It is ideal for families, single travelers, and even couples.
People typically congregate at the plaza to enjoy delectable food and festive drinks as well as some music, dancing, and vivacious living.
Pig roasts are the traditional holiday fare, which isn't great for vegetarians, but then again, neither is turkey, I suppose.
Attend the San Sebastian festival in Old San Juan if you decide to travel to Puerto Rico for Christmas.
There are many vendors selling food and beverages during the four-day event. There are a lot of musicians and artists as well.
---
6. Thailand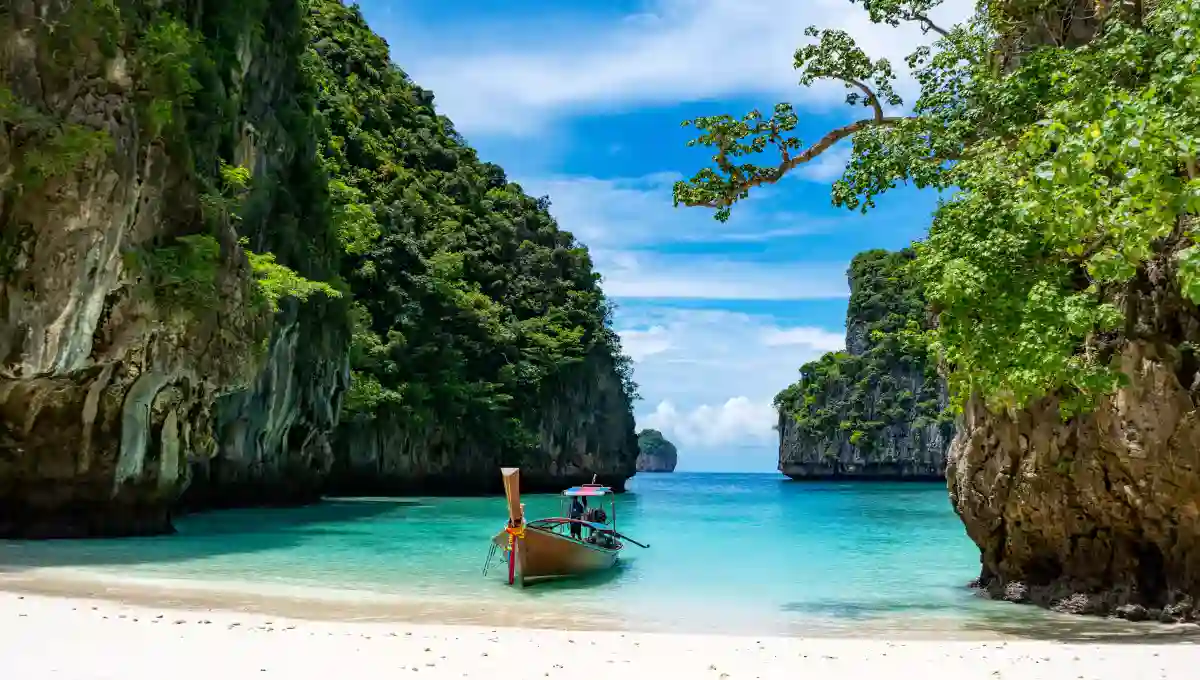 Because Thailand is primarily a Buddhist nation, Christmas is not a recognized public holiday. Make friends with other travelers and ex-pats to find Christmas celebrations.
This is perfect for lone travelers looking for some holiday company. Finding traveling companions is a simple peasy in Thailand.
Many hotels and restaurants offer traditional Christmas roast options. Or, even better, branch out and eat locally. Since Christmas is not a recognized holiday, business as usual is maintained.
You can count on having excellent weather if you spend Christmas in Thailand. Thailand's peak season in December is when temperatures can soar above 30 degrees Celsius and it is typically dry.
---
7. Brazil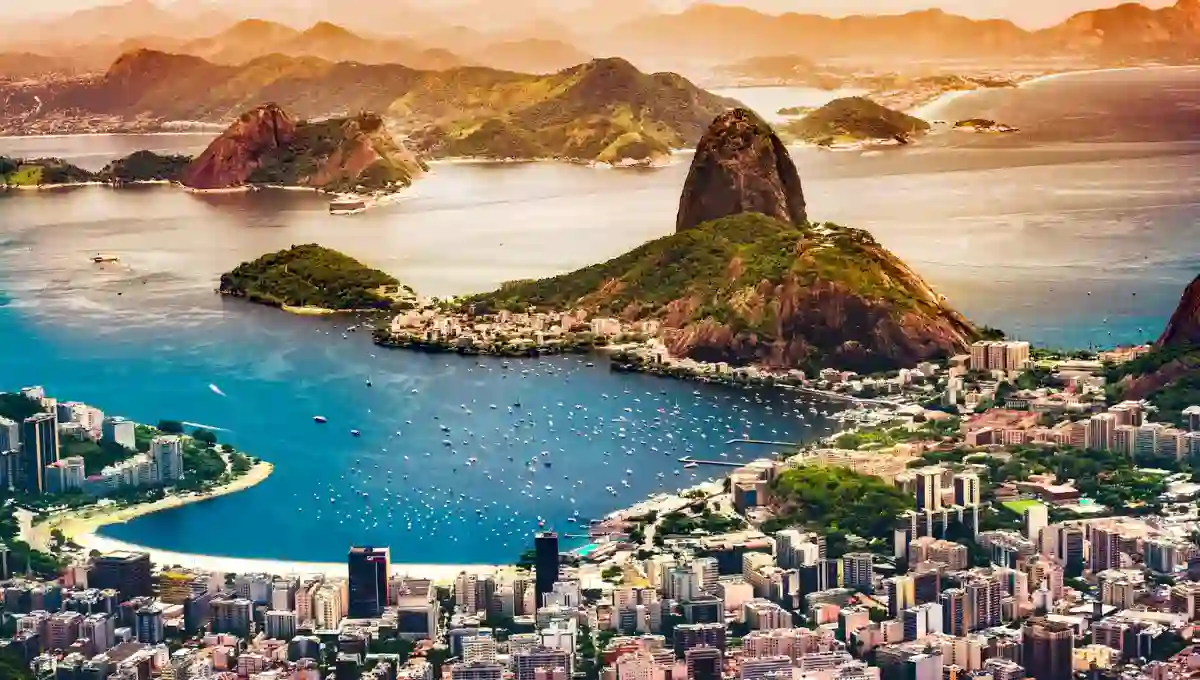 For a tropical Christmas vacation, Brazil is a destination you won't soon forget. Christmas comes with a big ol' twist of lime and spice, and the weather is warm and sunny the entire month of December.
Christmas is a religious holiday that is celebrated in Brazil by spending time with family and friends and indulging in regional cuisine and beverages.
Since it's a Catholic nation, many people attend the Missa do Galo (Christmas Eve midnight mass).
Brazil is decorated with lights and Christmas trees, and throughout the holiday season, fireworks are set off.
There are nativity scenes, Brazilian carols can be heard, and Santa Claus (also known as Papai Noel in Brazil) is busy distributing gifts to the children.
---
8. Malaysia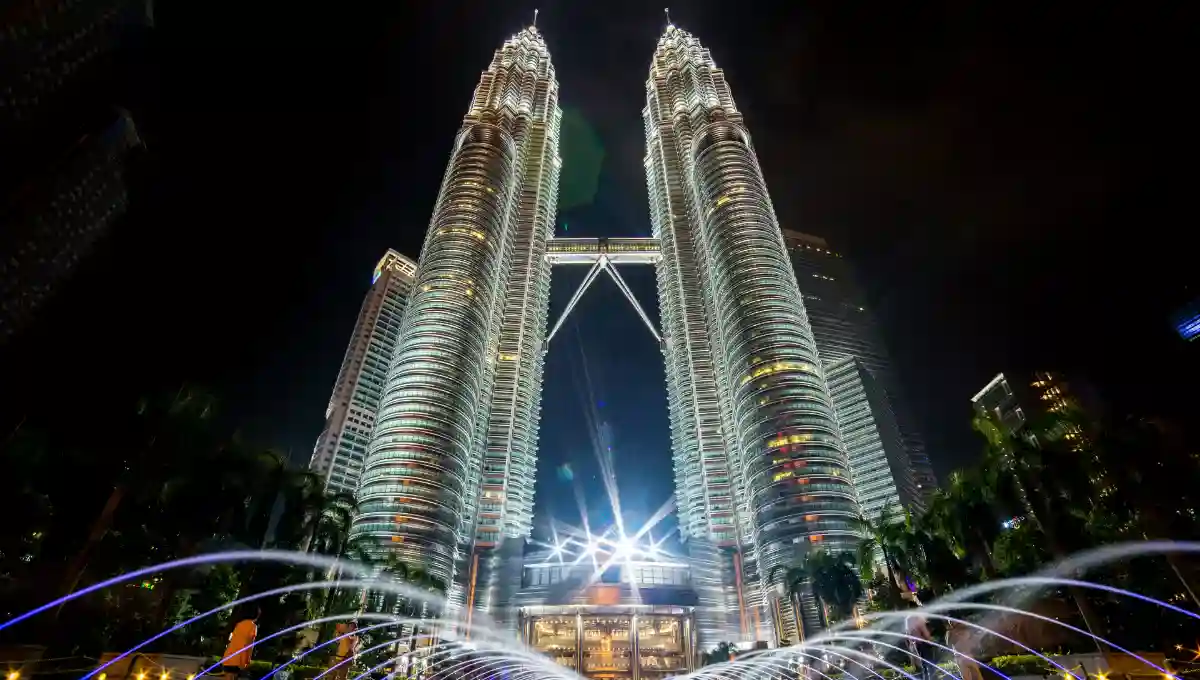 Despite the country's predominantly Islamic population, Christmas is a public holiday in Malaysia. It's a pretty original take on both the perfect beach getaway and Christmas.
You should visit Malaysia's beautiful white-sand beaches if you want to make the most of your Christmas vacation in a tropical location.
Try some water sports like scuba diving and snorkeling, or just jump in the crystal-clear water to cool off. There are a ton of island activities and spacious lodgings that are great for families.
Island-hop for fun and learn about the happenings on the other islands. Delicious food and live entertainment are available.
Spend some time going on adventurous jungle hikes so you can wander through the rainforest and come across waterfalls.
---
9. Vietnam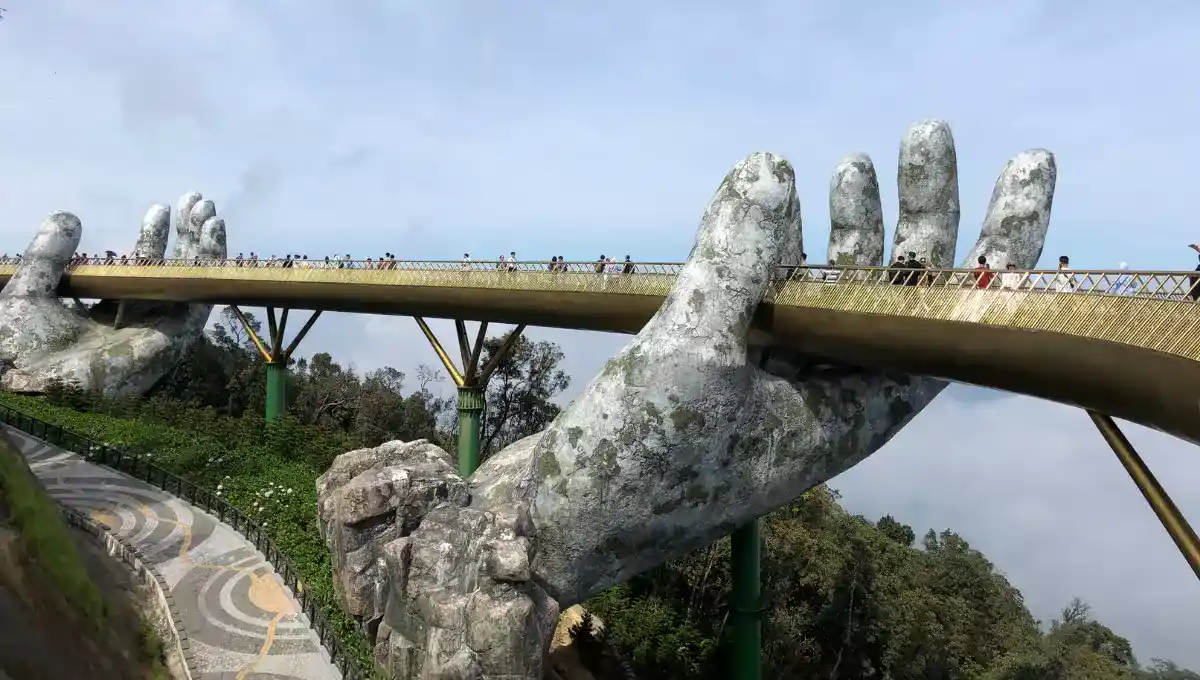 As a Buddhist nation, Vietnam does not observe Christmas as a national holiday. Vietnamese people nevertheless organize a variety of festivals and parties to have fun and celebrate Christmas.
Even so, Christmas Eve celebrations are more significant to Vietnamese people than Christmas Day celebrations.
The nativity scenes with their enormous statues of Jesus, Mary, and Joseph show how heavily French culture has influenced Christmas traditions.
The Old Quarter in Hanoi is where you should go to get a taste of the vibrant Vietnamese culture; it is teeming with street food vendors, adorable coffee shops, and clothing stalls. You can place an order and then sit on the sidewalk and people-watch.
---
10. Cuba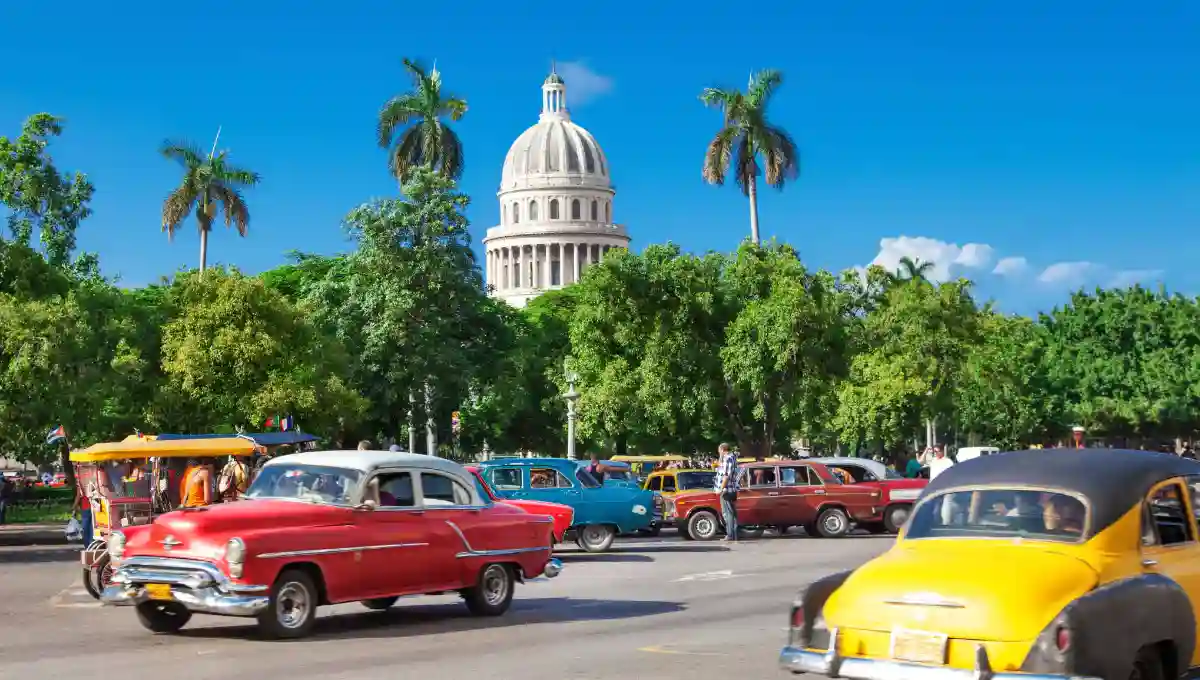 In comparison to other countries, Christmas celebrations are less boisterous in Cuba. Due to Christmas being banned in Cuba from 1969 until 1998, Cubans grew accustomed to not celebrating it. They've had a pretty difficult past.
This is the ideal destination for your Christmas vacation if you want to escape the holiday's excessive commercialism.
In hotels designed specifically for tourists, decorations and Christmas trees may still be present, but you won't likely see them as frequently when you're out and about. Enjoy your voyage to the Caribbean Sea.
You'll probably include Havana in your itinerary for Cuba. There is a ton of salsa music and culture available. Obtain a genuine mojito from the location where it was created.
---
11. Hong Kong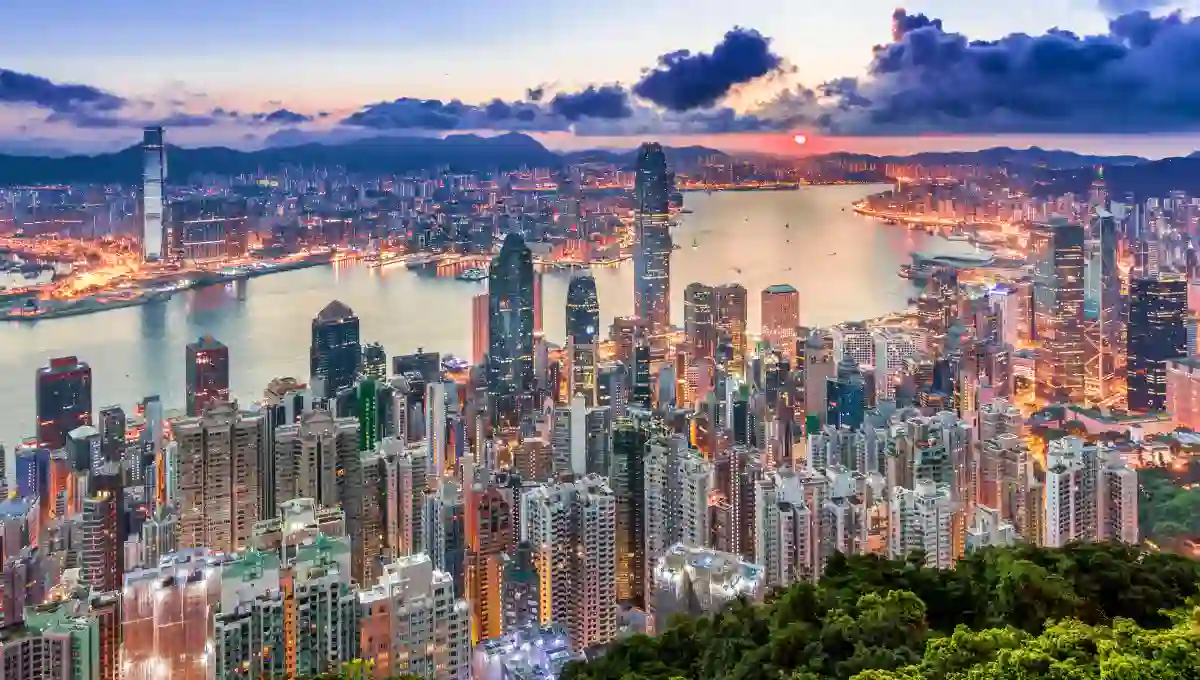 Because of Winterfest, Hong Kong ranks among the best places to spend a tropical Christmas. It has gained widespread fame for a very good reason.
Christmas trees, tinsel, fairy lights, and other decorations turn Hong Kong into a winter wonderland during the holiday season. The Christmas Symphony of Lights is an experience that no traveler should miss.
You romantic travelers might want to join in on the Christmas "love locks" custom by affixing your lock to the railing.
They say that the holiday spirit blesses your relationship, making it last forever. Through massive speakers, a story and music accompany the display of Christmas lights.
---
🙋🏻‍♀️ FAQs For Places To Spend Christmas
There are a lot of questions that come to our mind while choosing the place to celebrate Christmas, some of the commonly asked questions are answered below.
Q. Are these destinations family-friendly?
A. Absolutely! Most of these destinations cater to families and offer a range of activities for all ages.
Q. Is Lapland too cold for Christmas?
A. While Lapland can be chilly, it's part of the charm. Dress warmly, and you'll have a cozy and memorable experience.
Q. Can I experience a white Christmas in Sydney?
A. Sydney has a warm climate during Christmas, so you won't see snow, but you can enjoy a sunny and festive holiday.
Q. Are Christmas markets open on Christmas Day?
A. In most cases, Christmas markets close on Christmas Day itself, so plan to visit them in the days leading up to Christmas.
Q. What's the best time to visit these destinations?
A. The holiday season is the best time to experience the magic of Christmas in these places, typically from late November to early January.
Q. How can I make the most of my Christmas trip?
A. Research local traditions and events in advance, and don't forget to book accommodations and flights early to secure the best deals.
Q. Are these destinations suitable for solo travelers?
A. Yes, many of these destinations are welcoming to solo travelers and offer various activities and events for everyone to enjoy.
Q. What is the best time to witness the Northern Lights in Reykjavik?
A. The Northern Lights are most visible in Reykjavik from late September to early April.
Q. Can I experience a traditional Japanese Christmas in Tokyo?
A. Absolutely! Tokyo offers a unique blend of Japanese and Western Christmas traditions, allowing you to enjoy both.
Q. Is visiting Bethlehem safe during Christmas?
A. Bethlehem takes extra security measures during the holiday season to ensure the safety of visitors, making it a relatively safe destination for Christmas celebrations.
---
👌 Conclusion
This holiday season, consider embarking on a magical journey to the Best Places To Spend Christmas in The World. From Lapland's snowy landscapes to Vienna's enchanting markets, each destination offers a unique and unforgettable experience.
Whether you're exploring new traditions or creating your own, these places will fill your heart with the warmth and joy of the season.
Start planning your holiday adventure today and make this Christmas one to remember.
---
✉ Tell Us In The Comment As per You Which One is the Best Places To Spend Christmas.
Also, don't forget to book your personalized holiday package with Fiery Trippers. Let us make your vacation a romantic as well as a dreamy getaway.
---
---