Are you looking for the best places to visit in Los Angeles for your next trip? If you have no idea about where to visit in Los Angeles, this article can help you in finding the hidden gems in Los Angeles.
I frequently compare LA to an introverted buddy who takes some time to open up but who, once it does, invariably moves you with its magic. Yes, there are several must-see attractions in the City of Angels that people desire to visit.
The Hollywood Walk of Fame, Universal Studios, Disneyland, and other popular attractions are the first things that most people do when they arrive in Los Angeles.
Still, many off-the-beaten-path attractions can satisfy even more seasoned tourists who want to avoid the city's well-known, cliché tourist attractions.
It has something in store for everyone, so millions adore it and keep returning for more. Nonetheless, the focus of this essay will be on Los Angeles's hidden treasures and locations that are often unknown to tourists. Let's begin!
---
What is LA famous for?
Los Angeles is the global center of entertainment and offers a wide range of sights and activities, including movie studios, the Sunset Strip, Venice Beach, prominent museums, theme parks, vineyards, breweries, outdoor activities, vibrant nightlife, and much more.
---
Here Are The 11 Hidden Gems In Los Angeles
After doing a lot of research and considering the tripper's reviews we have shortlisted some of the best-hidden gems in Los Angeles
Shakespeare Bridge
The sunken City
Underground Tunnels of Los Angeles
St. Basil's Catholic Church
Necromance
Bronson Cave
The Museum of Jurassic Technology
The Masque
Box Canyon
Mosaic Tile House
California Institute of Abnormal Arts
1. Shakespeare Bridge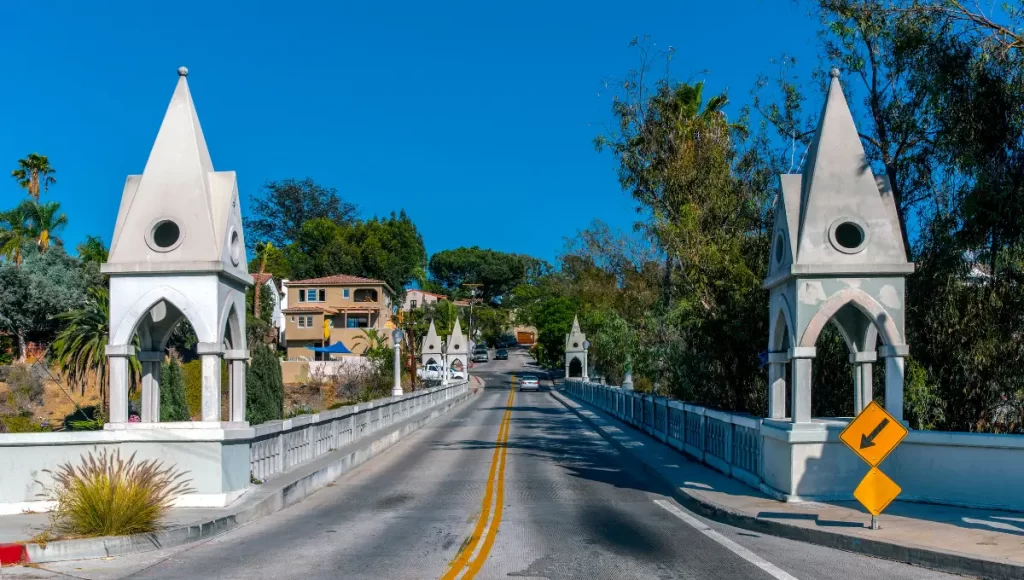 At six miles from the Los Angeles Memorial Coliseum, on Franklin Avenue, a street that seems ordinary and unremarkable, you will unavoidably notice this Gothic bridge.
As I was trying to find my way to the Los Feliz Theatre, I accidentally landed here, but it soon became my preferred path.
Due to its distant position, this architectural marble is undoubtedly one of the least frequented Los Angeles Historic-Cultural Monuments.
Nonetheless, be sure to add Shakespeare Bridge to your list to see something unique and a location that will make you feel like you are no longer in LA.
---
2. The sunken City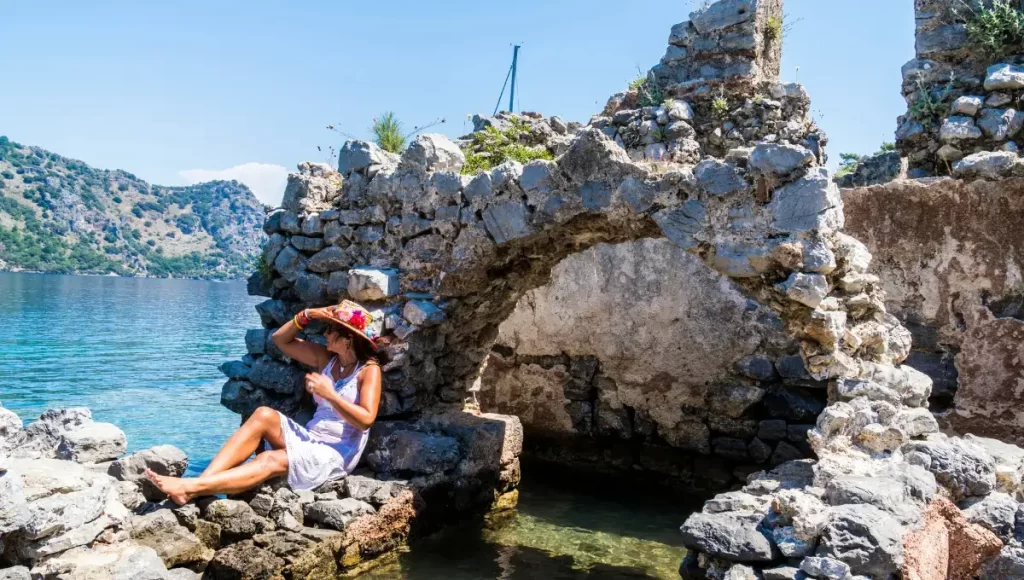 In 1929, a landslide sent a whole neighborhood into the water. The land was shifting at 11 inches per day during this period.
These days, all left of this formerly upscale neighborhood is the crumbling house foundations and fragments of some of the owners' cars.
This area of town is sometimes referred to as the Sunken City, the Atlantis of Los Angeles, and has even appeared in several films and television programs.
You may discover the underwater city along the shore of San Pedro, not far from the coasts of San Mateo and Orange County, if you wish to visit the location and take some fantastic pictures. You might also want to look at our list of secret treasures in Orange County while you're here.
---
3. Underground Tunnels of Los Angeles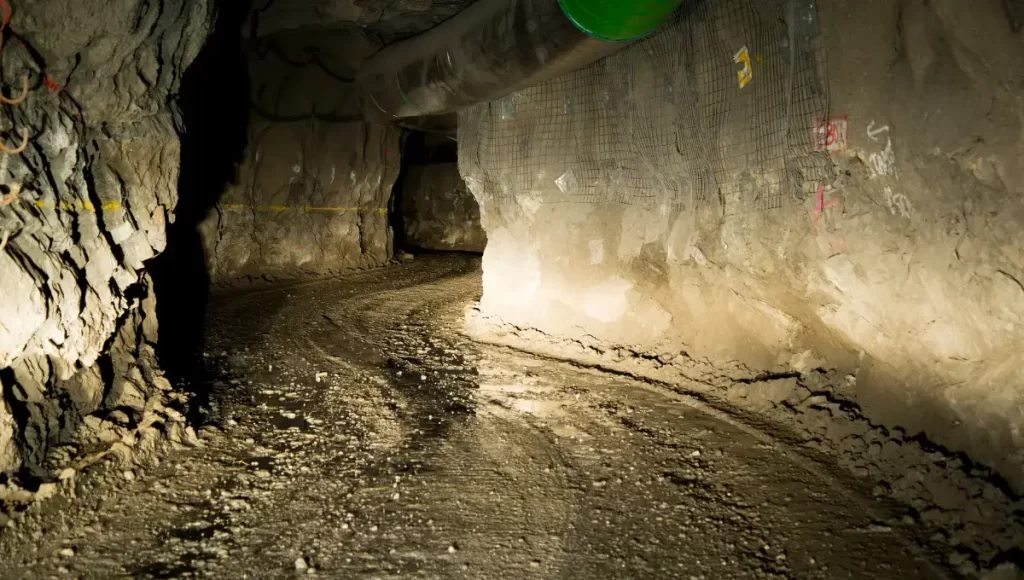 L.A. residents took prohibition underground when it came into effect; 11 miles of service tunnels were converted into lanes leading to speakeasy bars below ground and completely unrelated stores above ground.
Maybe the most well-known illustration of this is King Eddy's Saloon, a bar that is still open and operating 100 years later. The store was a "piano store" with a speakeasy bar in the basement during the Prohibition era.
The Hall of Records on Temple Street has an elevator that will take you to the underground passage that will take you to this basement full of rusty machines, exciting street art, and gates that prevent explorers from entering areas that are unsafe to explore.
Most of this area is closed, but if you want to examine a portion of the old underground tunnels of Los Angeles, the easiest way to get there is by taking them.
---
4. St. Basil's Catholic Church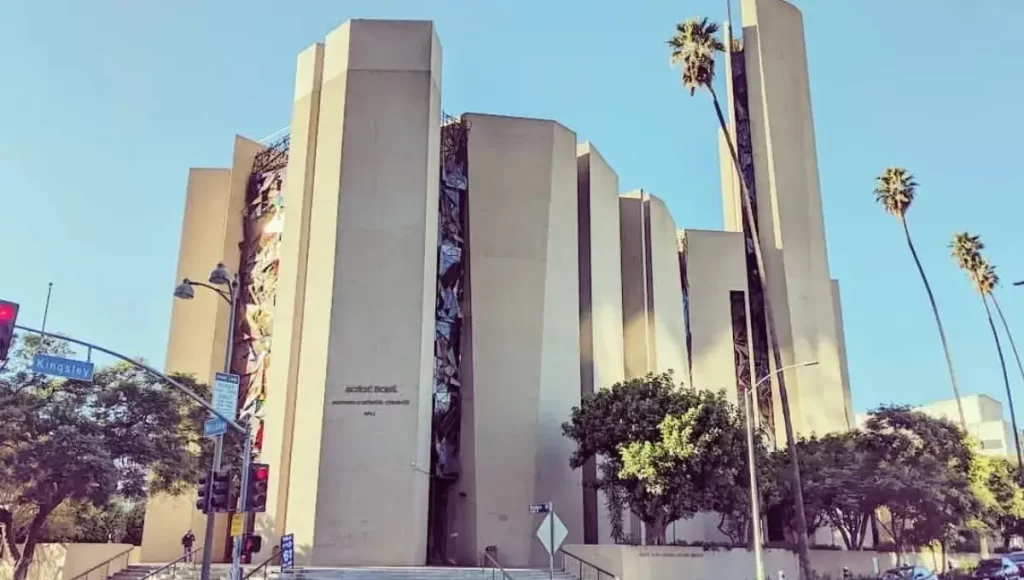 Only brutalist buildings can be found throughout the US since brutalist architecture was never really a thing.
There are seven churches in the nation with a brutalist façade, one of which is St. Basil's Church on Wilshire Boulevard.
The church, which was constructed in 1969, is made up of 12 80-foot-tall angular towers that are divided by asymmetrical shafts of stained glass.
The church's fort-like design was influenced by early monastery structures from the third century, a time when churches frequently acted as shelters.
In any case, St. Basil is one of Los Angeles's most intriguing architectural treasures and a place you should undoubtedly visit if you want to have a unique experience.
---
5. Necromance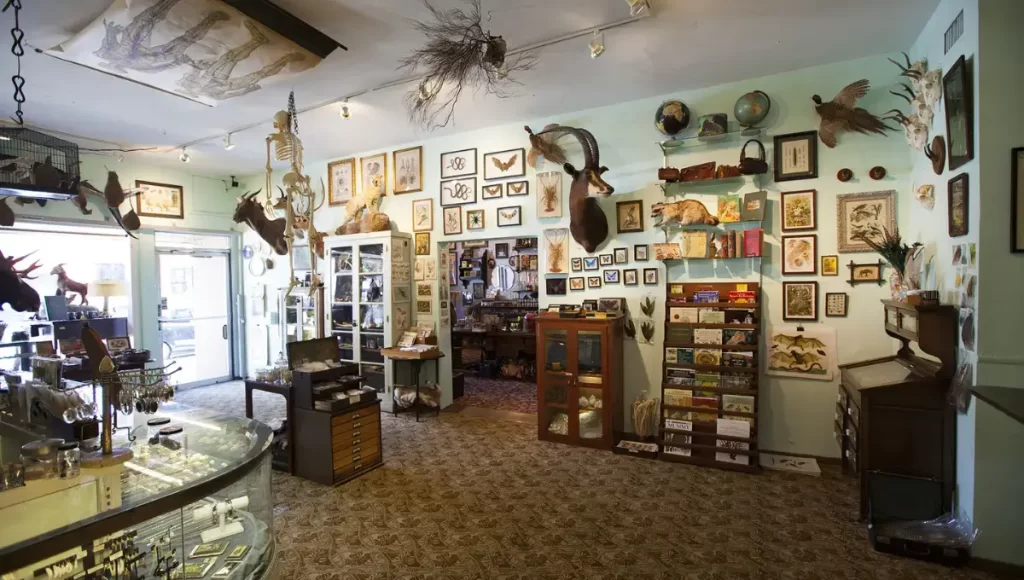 Necromance comes to mind while discussing Los Angeles's hidden gems. Check Necromance if you're looking for a weird store where you can find items you never even imagined being sold.
A store called Necromance offers a variety of oddities and curiosities, including preserved animal remains with glass eyes, insects, frozen bats, and more. You might be asking what these people are doing with the stuff stated above at this point.
They create presents, is the answer. You wish to get modern bug earrings made of ancient gold. Or perhaps a vintage photograph of an Indonesian bat? How about a necklace made of human teeth? All of these things are available at Necromance.
The shop is worth seeing even if you don't want to buy these things; I haven't seen anything like it elsewhere.
---
6. Bronson Cave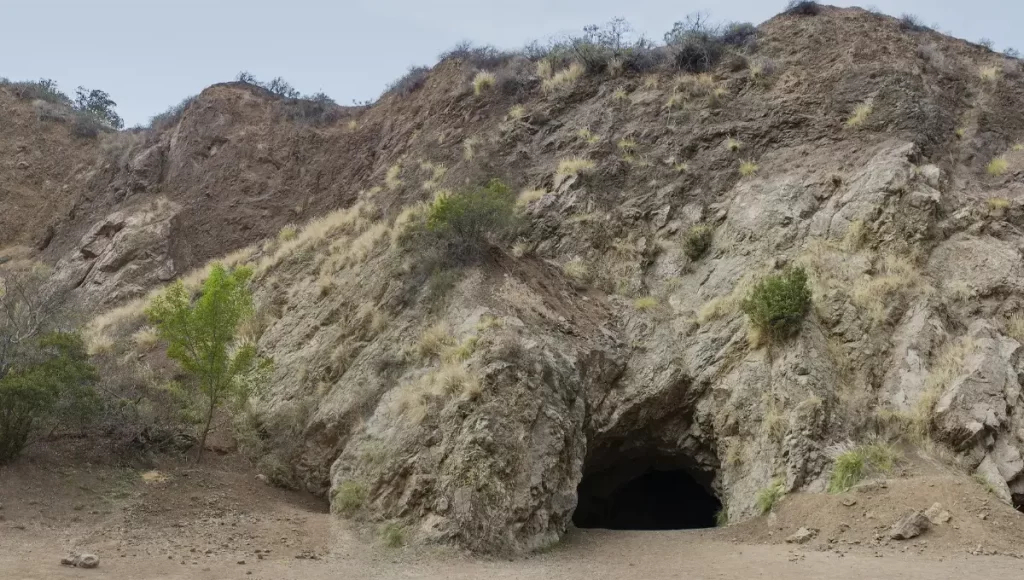 Another of Los Angeles' hidden beauties, Bronson Cave, is found after Griffith Park on the city's outskirts. It will probably look familiar because you've probably seen it in a movie.
This cave has been a shooting location for numerous Hollywood films and television shows because of its rugged nature and adaptability.
Although it is only 8 miles from Downtown Los Angeles, Bronson Cave is one of the few locations that will make you feel like you are in the middle of nowhere.
There are still few transportation choices, so if you wish to travel to Bronson Cave, you should do so in a taxi or a rental car.
---
7. The Museum of Jurassic Technology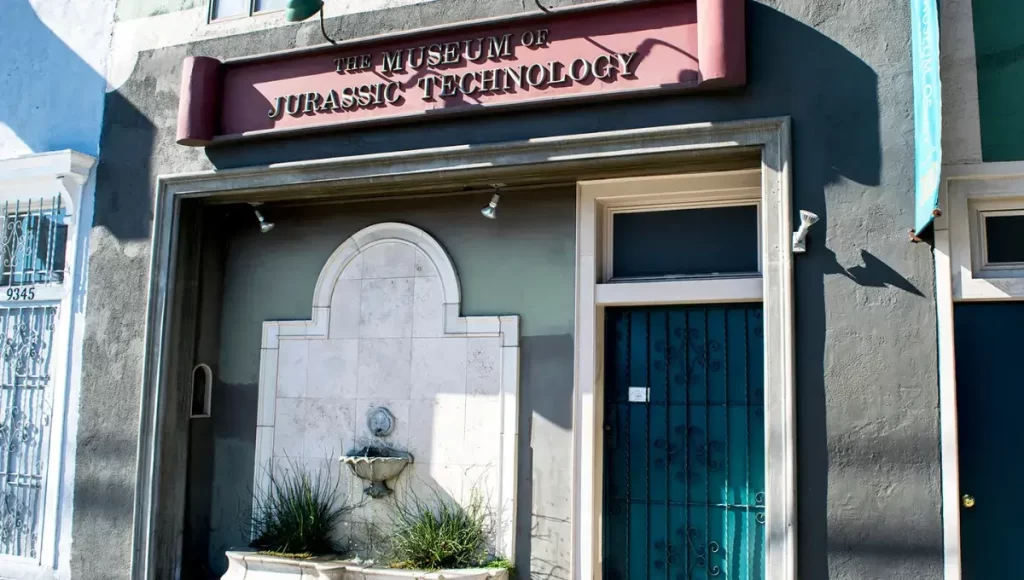 You're not alone if dinosaurs are the first thing to mind when you read this. When I initially learned about this museum, I also immediately thought of that. It sounds a little frightening to combine dinosaurs with modern technology.
Luckily, neither of the two is the subject of this museum. It's a museum with unusual scientific discoveries you probably haven't heard of.
Some museums are reluctant to display the scientific, anthropological, and historical materials in the collection.
This museum is undoubtedly one of Los Angeles's hidden jewels you shouldn't miss if you're looking for places that aren't very well-known and visited by many people.
---
8. The Masque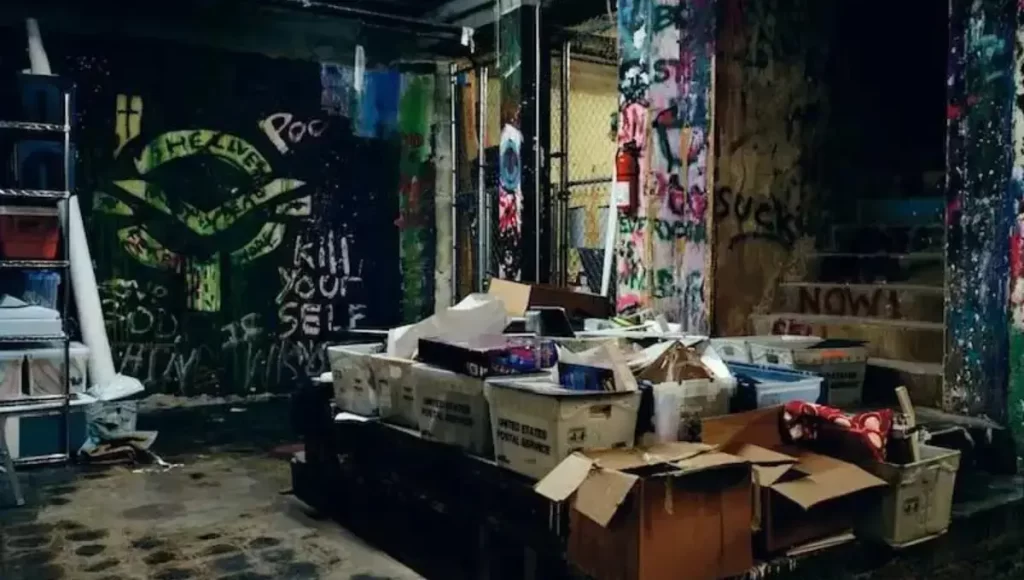 Every city has a unique history with punk. The Masque, a punk club founded by Brendan Mullen when he stumbled into a dirty 10,000-square-foot basement while looking for a practice space, is where L.A.'s history began.
In no time, bands from all across California began to appear, and the venue gradually transformed into a nightclub with daily punk-rock performances.
A diverse crowd was drawn to the location because it was beneath the renowned pornographic theater, the Pussycat Theatre.
The area was quickly "painted" with some extremely intriguing graffiti, although its heyday was short-lived. Only five months after it opened, the Masque staged its last performance, and as of today, it was utterly deserted.
---
9. Box Canyon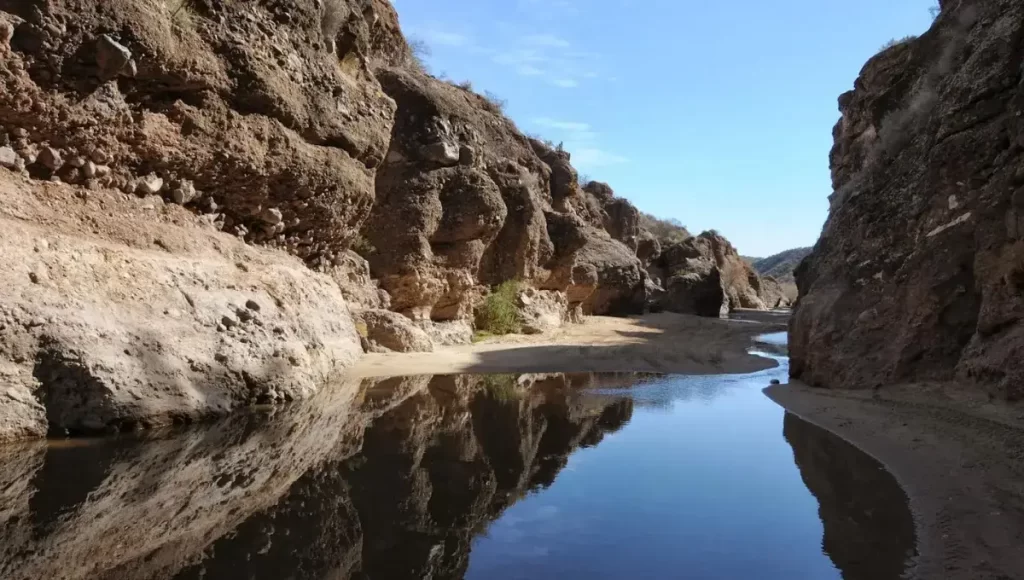 There are a dozen "Box Canyons" on the US map, but surprisingly, the one close to Los Angeles is probably the least well-known and least-visited.
The hills surrounding the canyon are home to many photogenic features, including slot canyons, oases, and badlands with striking colors.
Because the Box Canyon is not mentioned in most travel guides and is difficult to access, most tourists never make it here.
Some people stay away from it because the canyon was once the site of a nearby cult, which was destroyed when two of its members used dynamite to blow it all up. After all, they believed the cult leader was having sex with their wives.
---
10. Mosaic Tile House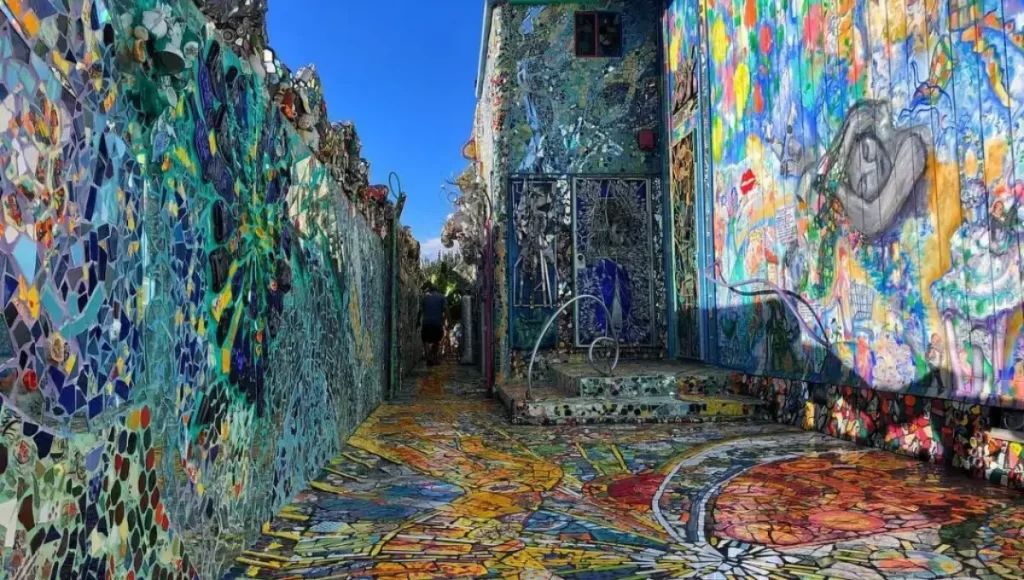 This little-known house, which is the ideal addition to this list of Los Angeles's hidden gems, perfectly embodies the spirit of Venice Beach, similar to the Mosaic Tile House.
Essentially, this is an eccentric 1940s home that Pann and Duran, a couple who transcended average romance by weaving with roots of art and soil, decorated with shattered glass mosaics and colored tile. They achieved this by reviving a brilliant, legendary real love.
Their decision to cover every square inch of their home in tiles—creating the breathtaking visual feast known as "Mosaic Tile House"—came about when they originally planned to install bathroom tiles.
---
11. California Institute of Abnormal Arts
This odd location in North Hollywood is a nightclub/museum with the initials CIA. The "institute" presents a variety of exhibitions, live performances, and other live events that are hard to identify and harder to describe.
Several activities are referred to as "freakshows," They attract many people who don't have many other places to go that suit their interests and needs.
The exhibitions contain a variety of oddities and hoaxes, such as a mummified clown, the skull of "the world's smallest Freemason," a mermaid from Fiji, preserved toy animals, human fetuses, and more.
A resounding indication that Los Angeles is a city with much to offer everyone is the California Institute of Abnormal Arts.
---
Conclusion
We have a Scavenger Hunt to round up this list of Los Angeles's hidden jewels. Scavenger hunts and other games may make an otherwise routine, everyday tour of Los Angeles much more enjoyable. You'll be on a quest to locate several clues, making the journey more memorable rather than simply moving from one attraction to the next.
---
FAQs For Hidden Gems In Los Angeles
There are a lot of questions that come to mind while choosing the hidden gems in Los Angeles some of the commonly asked questions are answered below.
Q.1 What is the meaning of a hidden gem?
A hidden jewel, noun (plural hidden gems) Something of beauty or worth that is not immediately evident and has, as a result, not getting the respect it truly merits.
Q.2 Is Santa Monica safe at night?
Don't stroll there at night since, based on crime statistics and social media stories, it may become a little riskier. You can stroll around the neighborhoods at night, but you should avoid going into any alleyways or dark streets, just as you would in any city. In populated areas, stay on illuminated pathways.
Q.3 What are 3 things Los Angeles is known for?
LA is a well-known city and a well-liked holiday destination because to Hollywood stars, the TV and movie industries, and magnificent beaches.
Q.4 Is LA safe for tourists?
Is Los Angeles safe? You may have heard in the news about gang conflict and other violent crimes in several American cities. That is a yes or no question. In the 2021 Safe Cities Index, it actually achieved a relatively high total score of 76.5, placing it as the 18th-safest city overall out of 60 cities globally.
---
Tell Us In The Comments Which One Is The Hidden Gems In Los Angeles?
Also, don't forget to book your personalized holiday package with Fiery Trippers. Let us make your vacation a romantic as well as a dreamy getaway.