Are you planning to attend the world-renowned Lollapalooza music festival in Chicago? Looking for a decent accommodation near Grant Park? This article can help you in finding the best 4-star hotels in Chicago near Lollapalooza.
Chicago is a significant metropolis that attracts tourists all year long. Metropolitan cities continue to draw visitors from all over the world for various reasons.
Whatever their primary motivation for visiting Chicago, tourists are searching for the best hotel offer to maximize the value of their trip.
Every visitor's stay will be one to remember, thanks to various hotel classifications. These hotel types include luxury, boutique, historic, business, and low-cost hotels.
Travelers can select the lodging that best suits them, thanks to this category.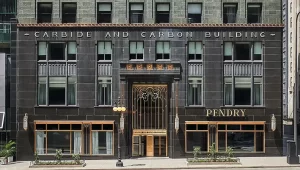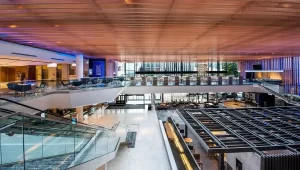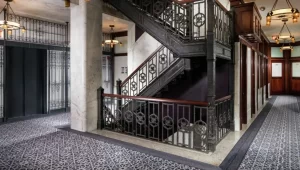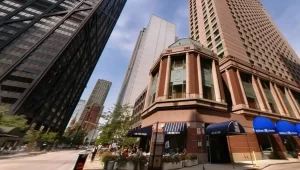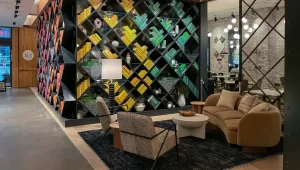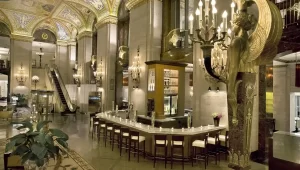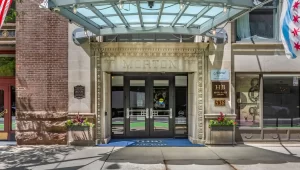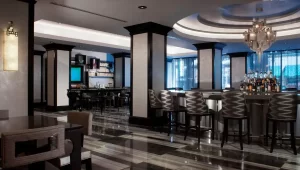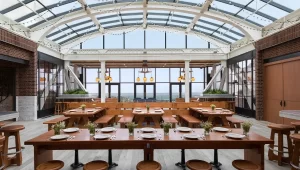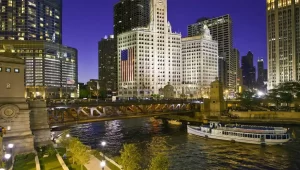 ---
Here Are The List Of The 11 Best 4-Star Hotels In Chicago Near Lollapalooza
After considering the guest's reviews we have shortlisted some of the good four hotels in Chicago near Lollapalooza that make your evening memorable forever.
1. Pendry Chicago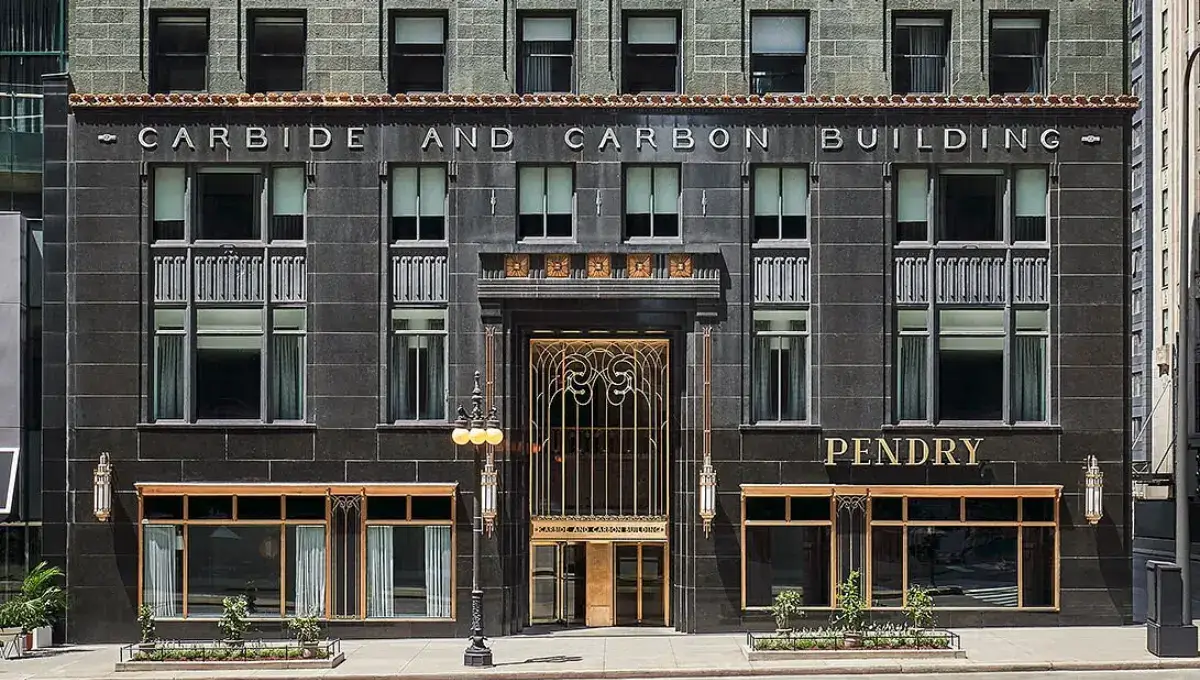 Hotel Pendery has a black-and-white color palette and black-and-white architectural pictures on the walls, beautiful spaces evoke tuxedoed sophistication.
The specialty suites on the 35th and 36th floors in the building's bottle-shaped neck have the most fantastic views.
Thank you that the bathroom amenities are refilling pumps rather than little throwaway disposable bottles. Parking in a private space costs $74 a day.
In-room Vittoria Coffee & Bottled Water, high-speed Wi-Fi, access to a 24-hour fitness center with Peloton Bikes, and shoe shine service are all included in the $25 nightly Destination Fee. Seasonally, the rooftop patio is accessible.
Address: 230 N Michigan Ave, Chicago, IL 60601-5906
Contact Number: +1 312-777-9000
Also Read: Best 5-Star Hotels In Chicago
---
2. The Royal Sonesta Chicago River North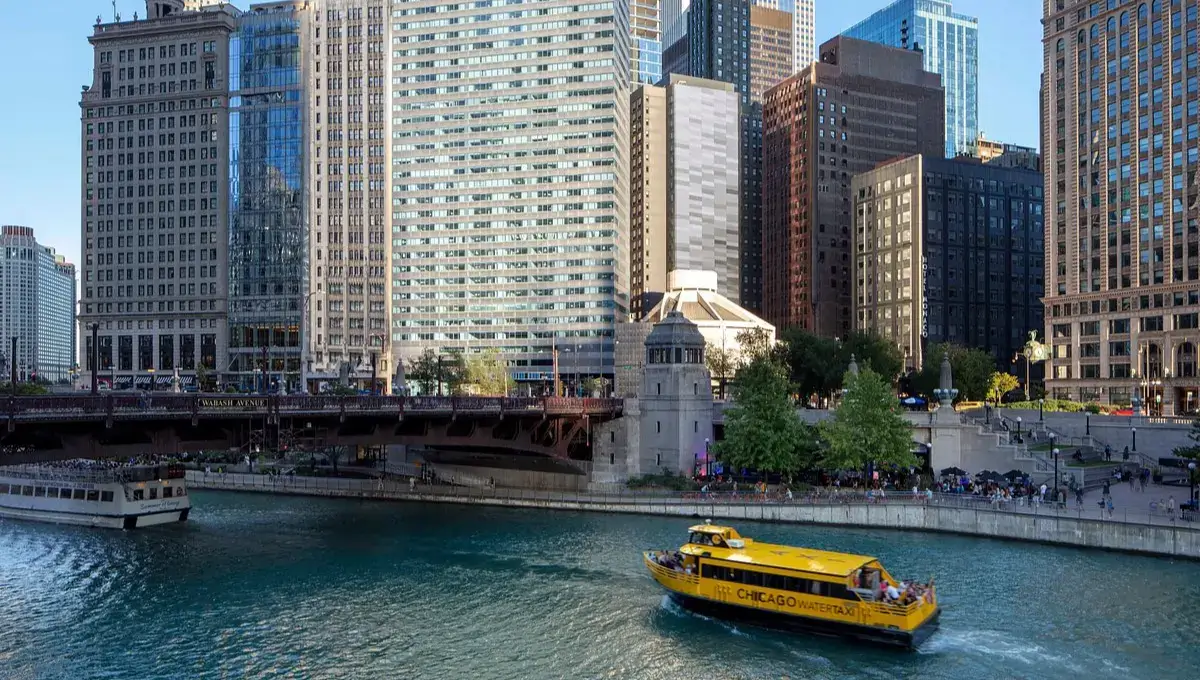 It is a chic hideaway for you. Only a short distance from Millennium Park, Navy Pier, and Michigan Avenue. Design, thoughtful amenities, and gorgeous natural light make this a fantastic hotel to enhance your time in downtown Chicago.
The cutting-edge exercise facility offers a Peloton cycling experience with a view. The Grand Ballroom has unmatched city views from its floor-to-ceiling windows and exclusive outdoor patio.
Additionally, it is ideally situated in River North, one of the city's trendiest neighborhoods, just a short distance from attractions of a cultural kind.
The $20 nightly destination fee at Royal Sonesta Chicago River North includes premium WiFi, two bottles of water, daily coffee and tea in the lobby, and access to the fitness center.
Address: 505 N. State Street, Chicago, IL 60654
Contact Number: 00 1 312-584-6623
Also Read: Best 3-Star Hotels In Chicago
---
3. Hyatt Regency Chicago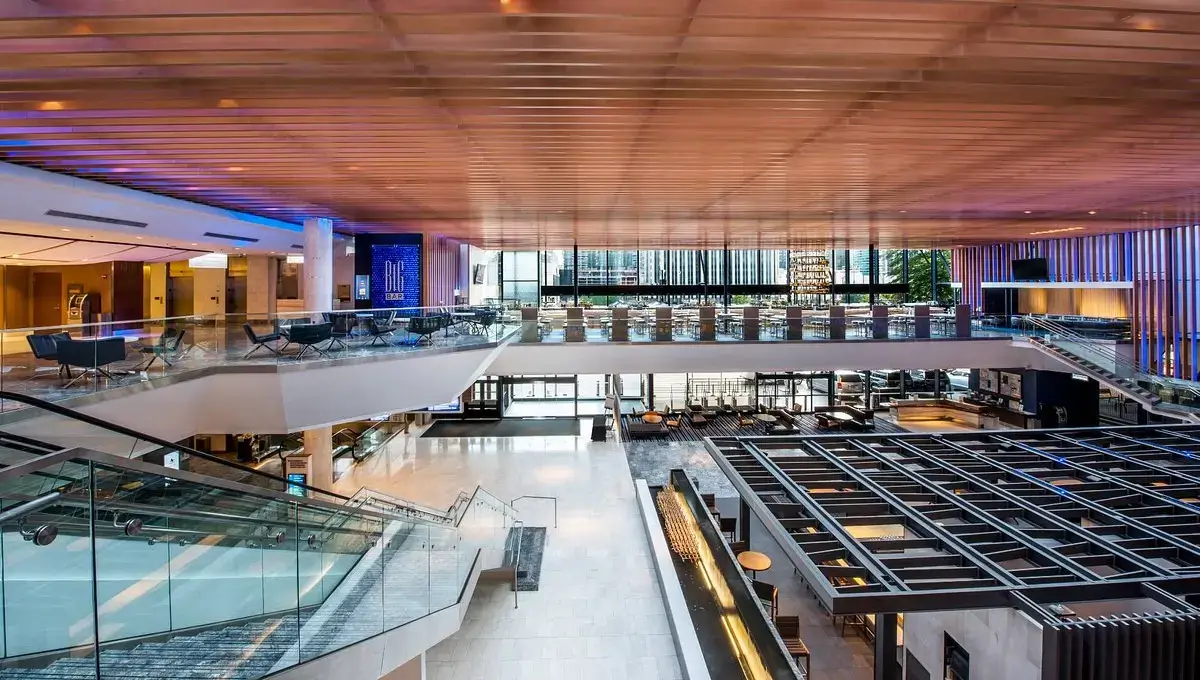 This hotel is conveniently located in the center of Chicago's downtown. The facilities are top-notch, and the accommodations are ample.
The staff is polite, and the service is first-rate. The conference services are adaptable and careful. Given the size of the hotel, it may initially seem intimidating, but there are generally several friendly staff members present to point you in the correct direction.
The hotel provides a wide range of services on-site, including ticket assistance, vehicle rental, a concierge team, an infants travel lite program, and 24-hour in-room dining.
On-site dry cleaning and laundry services are also offered. The Chicago Theatre District is about 10 minutes from the Chicago Hyatt Regency. Within 1.6 kilometers are the Museum of Science and Industry and the Art Institute of Chicago.
Address: 151 East Wacker Drive, Chicago, IL 60601-3709
Contact Number: 00 1 312-957-8304
---
4. Staypineapple, An Iconic Hotel, The Loop Chicago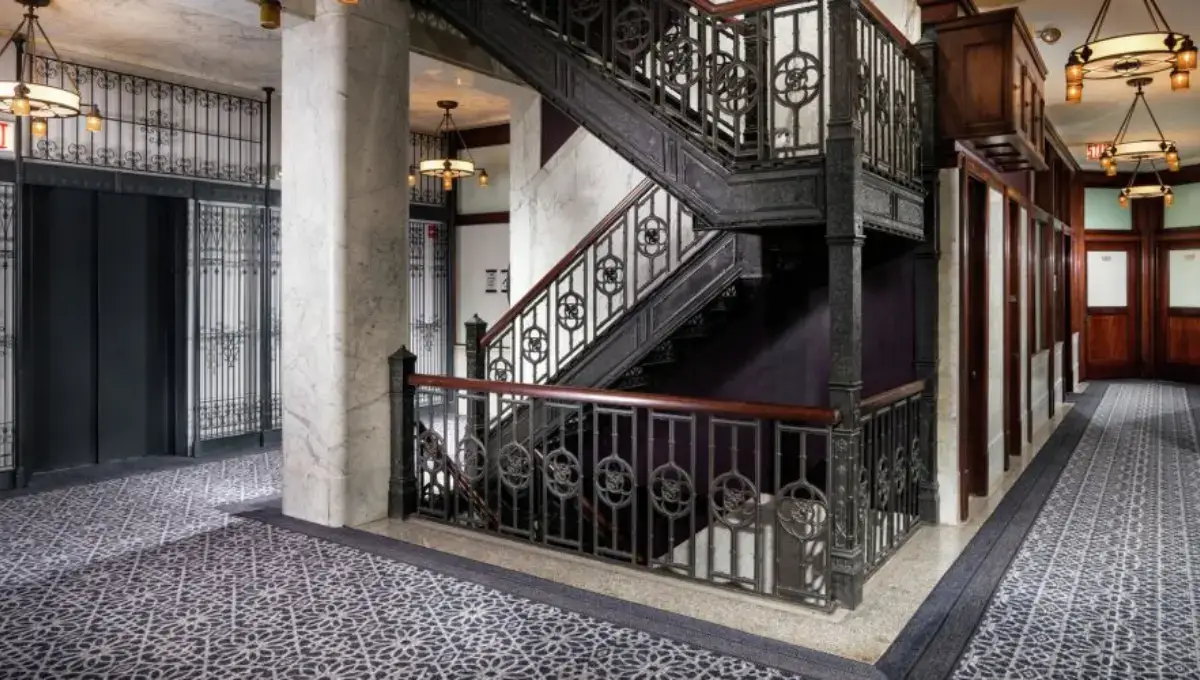 We gladly introduce Staypineapple Chicago, An Iconic Hotel in a city bursting with unique things like food, art, architecture, and shopping.
This award-winning hotel is set in a National Historic Landmark structure. It is the ideal starting point for visiting downtown Chicago, not wanting to be surpassed by the magnificent city around it.
This hotel in Chicago's Loop exudes elegance with its Daniel Burnham-designed historic Chicago architecture, mosaic flooring, and marble ceilings. A short stroll will take you to Millennium Park and the renowned Michigan Avenue shops.
Modern conveniences like a flat-screen TV and luxurious bedding in each room balance out the white, gray, and mahogany furnishings and colors. Beautiful views of Millennium Park and Lake Michigan may be found from individual suites.
There is a fitness center and a bicycle rental service at Staypineapple, An Iconic Hotel in The Loop. Pet owners can request complimentary water and bedding.
Navy Pier, Chicago's entertainment hub, is 3 km from the hotel. Less than five minutes can be spent walking to the Chicago Theatre and the Art Institute of Chicago.
The ten bedrooms of this hotel are ideal for visitors and travelers. It contains many features that will ensure your comfort. Breakfast, Internet, wheelchair accessibility, and several other features are among these amenities.
This property has a 4-star rating and over 1007 reviews, with an average rating of 4. Are you looking for lodging when visiting Chicago? Consider staying at this hotel on your next visit, whether for business or pleasure; you will undoubtedly enjoy it.
Address: 1 W Washington St, Chicago, IL 60602-1603
Contact Number: +1 312-940-7997
---
5. Hilton Chicago/Magnificent Mile Suites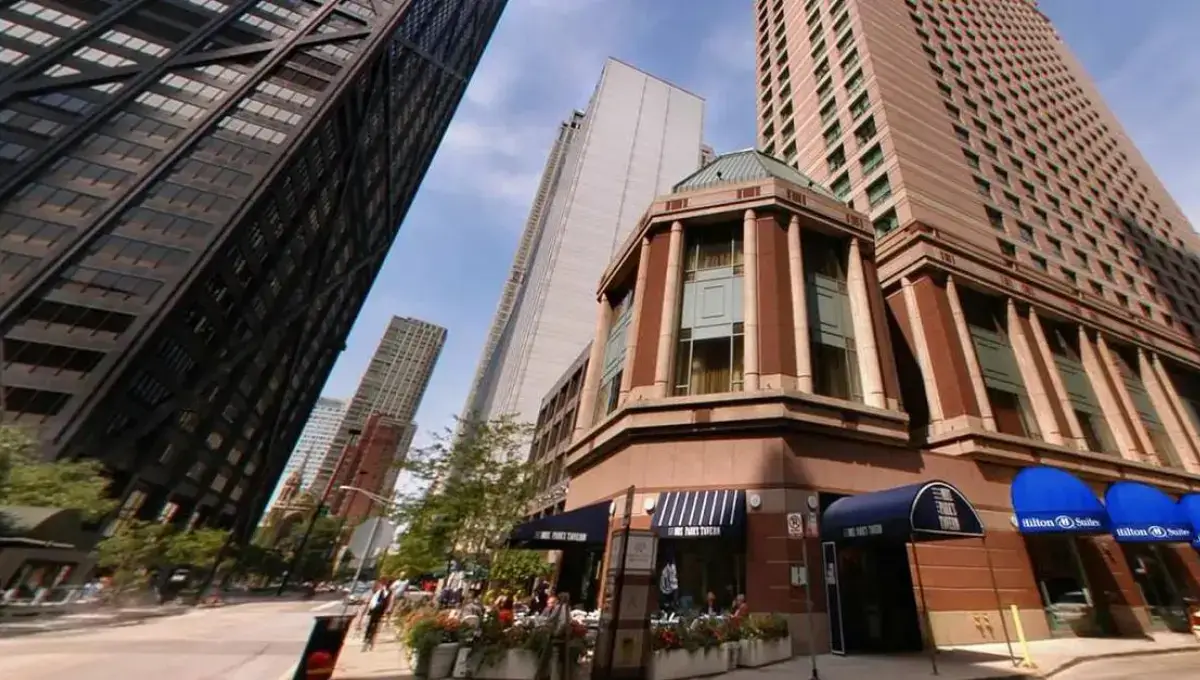 Newly remodeled with contemporary Chicago-inspired décor. The Hilton Chicago – Magnificent Mile Suites are minutes from the John Hancock Observatory, Water Tower Place, the Gold Coast, Chicago's most wealthy neighborhood, Michigan Avenue shopping, and the top steakhouses and bars at Rush & Division.
All-suite Hilton Chicago – Magnificent Mile Suites has separate bedrooms and sitting areas, two flat-screen TVs, and a refrigerator.
Enjoy breathtaking views of the city and the lake from the rooftop exercise facility, which has a comprehensive selection of cardio equipment. Beautiful views of Lake Michigan may be seen from the heated indoor pool.
On the Magnificent Mile, unwind in Hilton's renowned Sweet Dreams mattresses while taking advantage of the stunning views from the rooftop pool and fitness center.
Address: 198 E. Delaware Place, Chicago, IL 60611-1719
Contact Number: 00 1 855-605-0316
---
6. Arlo Chicago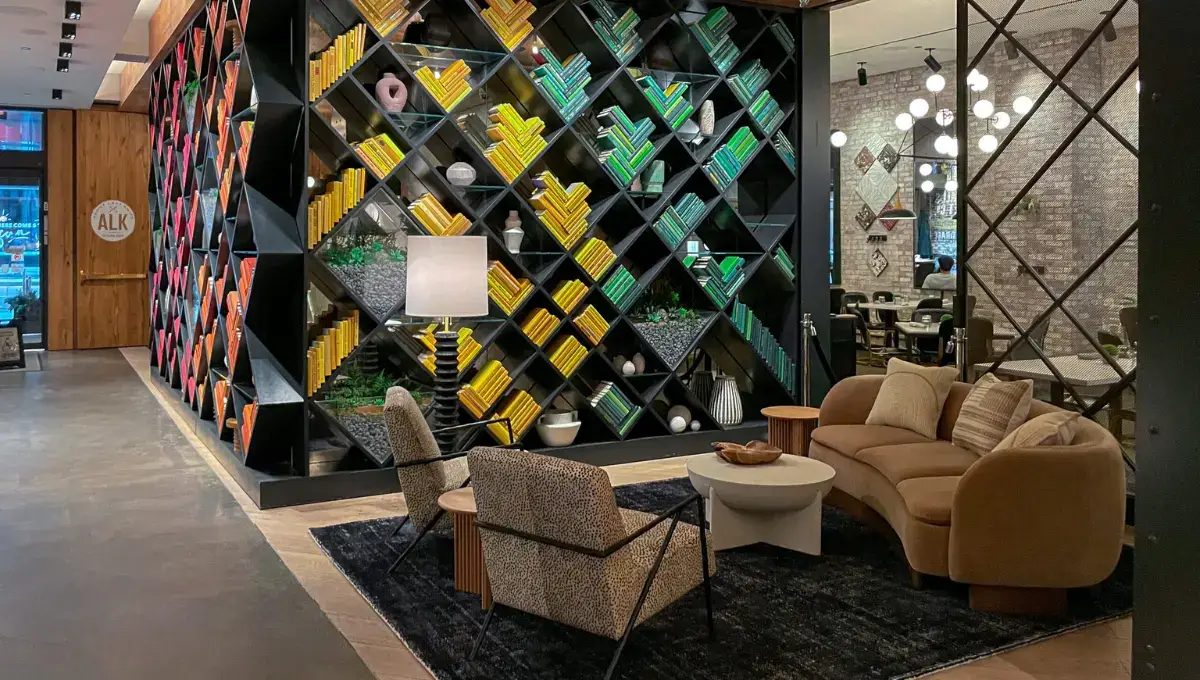 The Arlo Chicago combines Chicago's famed architecture, history, and love of art in a contemporary, opulent hotel setting.
Infusing the Michigan Avenue hotel scene with a sleek, urban vibrancy that mirrors its illustrious guests' warmth and welcome is this fascinating new getaway.
Arlo Chicago combines the fashionable sophistication of The Magnificent Mile, the artistic refinement of the Cultural Mile, and the astute street smarts of the Loop business sector. It is situated just a few steps from Chicago's famous Millennium Park.
Wonderful place to stay. The location is excellent, and you can stroll to downtown Chicago. The pillows are the fluffiest I've ever seen, and the beds are incredibly soft. Additionally, the staff members are lovely.
Address: 168 North Michigan Ave., Chicago, IL 60601
Contact Number: +1 312-346-1200
---
7. Palmer House, a Hilton Hotel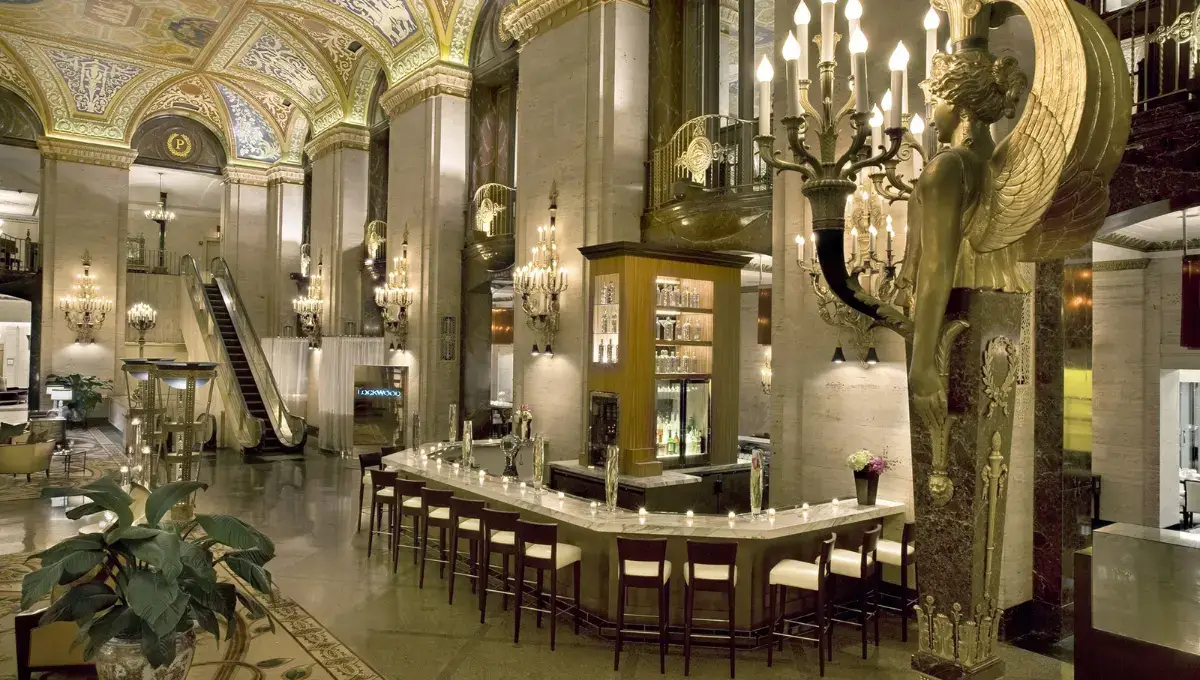 Great hotel, well worth a stay in a tidy, practical, and cozy historic hotel. Ideal location for visiting tourist attractions on foot. Safe both inside and out, excellent, knowledgable, and helpful staff.
There is nothing to say about inadequate facilities. Spacious rooms, cozy beds, excellent air conditioning with simple control panels, immaculate cleanliness, and fantastic guidance from what is likely the most excellent concierge in town?
Its strategic placement puts it in the middle of commercial districts. Experience the famous Chicago of the past 150 years. It would help if you visited Lockwood Bar while you were here.
Address: 17 East Monroe Street, Chicago, IL 60603
Contact Number: 00 1 855-605-0316
---
8. Hotel Blake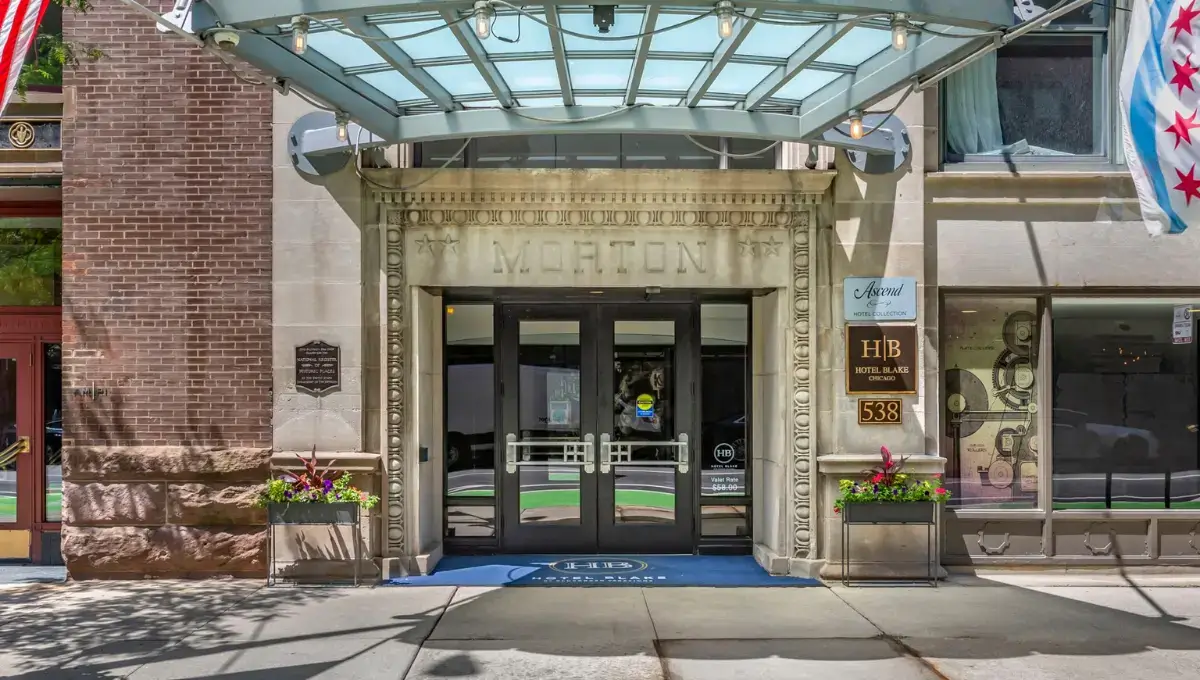 Chicago's beautiful boutique hotel. Fantastic staff. Tastefully renovated spaces. Ideally situated with quick access to buses and the Loop.
A secure area. Morning hours see the availability of coffee and tea. There is a restaurant serving lunch and breakfast.
Spacious, contemporary, light-filled, and immaculate rooms! The motel is conveniently close to everything. People at the timeshare are not pushy, and the staff is friendly and helpful. There is no doubt that we can go.
Address: 500 S Dearborn St, Chicago, IL 60605
Contact Number: 00 1 844-922-2818
---
9. Silversmith Hotel
The Silversmith Hotel, located on Jeweler's Row in the center of Downtown Chicago and is "Polished to Perfection," offers a sophisticated, multifaceted experience of modern luxury.
The Silversmith Hotel, a sought-after destination in the Chicago Loop, offers guests to experience "Today's luxury of choice" with its spacious guest rooms and first-rate customer service.
It is ideally situated near Millennium Park, the river, the Art Institute, and many dining options and renovated bathrooms and cozy beds—pleasant and helpful staff.
Address: 10 S Wabash Ave, Chicago, IL 60603-2801
Contact Number: +1 312-372-7696
---
10. Chicago Athletic Association Hotel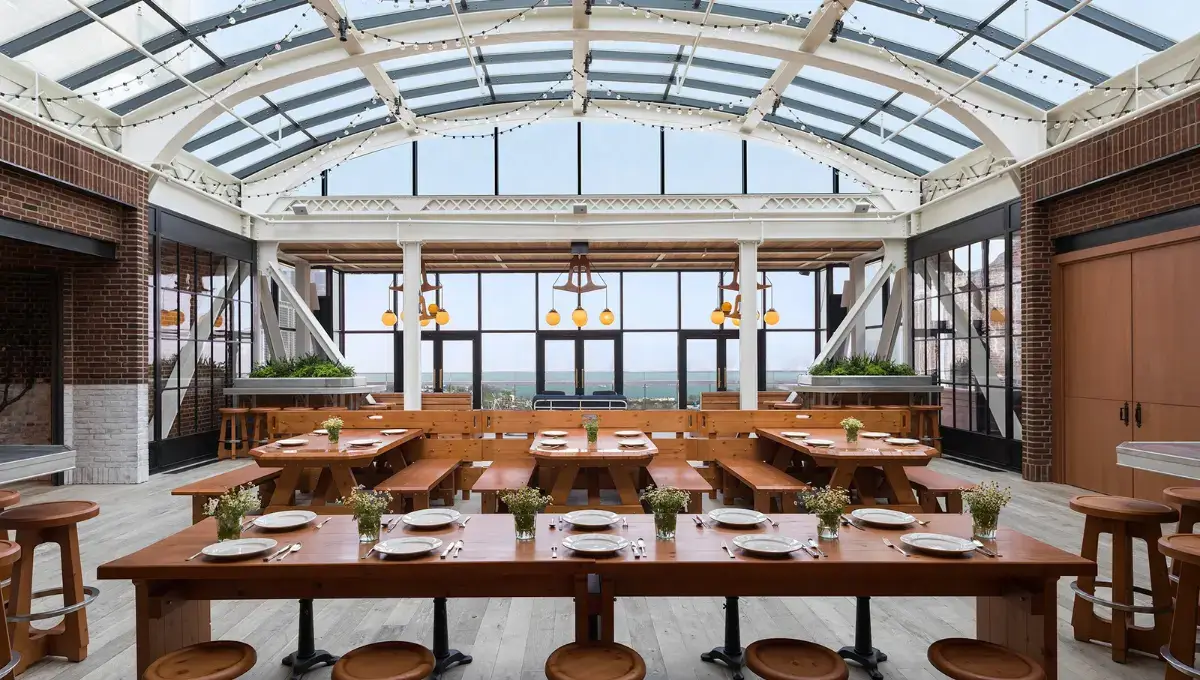 Excellent ambiance, food, and beverages. Wheelchair accessible, and the person provides outstanding service.
Everyone is friendly and makes an effort to anticipate the visitors' wants. Every guest's budget can be accommodated by the abundance of food, coffee, and restaurants in and near the hotel. It's excellent to sputter.
Unique locations and attractions around. Both are lovely and historical. Cool and comfortable. There is a lot of activity—fantastic views and drinks with a great breakfast.
Among the advertised on-site food options, visitors can order room service from the ever-popular Shake Shack.
Cindy's serves seasonal food and drinks and has an amazing outdoor patio with views of Millennium Park and Lake Michigan.
Steps away from Chicago landmarks like the Art Institute of Chicago (100 m away) and the Chicago Symphony Orchestra (300 m away), the Chicago Athletic Association, a component of Hyatt, is located. Twenty-five kilometers separate you from Chicago O'Hare International Airport.
Address: 12 S Michigan Ave, Chicago, IL 60603-3300
Contact Number: +1 312-940-3552
---
11. Kinzie Hotel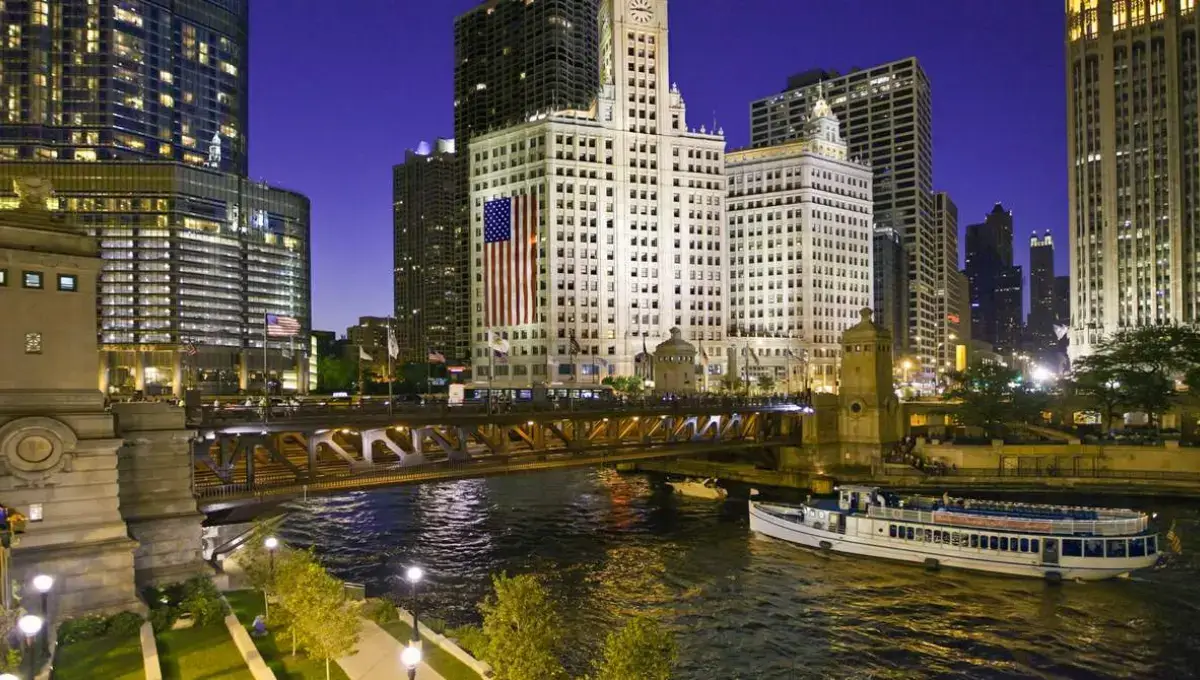 The Kinzie Hotel, which lies in the center of the energetic River North neighborhood, typifies Chicago's spirit of exploration.
The history and culture of this fascinating city, named for the well-known Chicago settler and silversmith John Kinzie, are right outside our door and just waiting to be explored.
This modern Chicago boutique hotel, conveniently located near Michigan Avenue and the Loop, is a chic downtown retreat for business and leisure travelers.
Whether you want to explore Chicago's urban areas for arts, food, shopping, or nightlife, our convenient location makes it simple.
Chic, cozy lodgings provide Chicago-inspired design cues and opulent extras like reviving H2O Plus Spa products and Keurig coffee makers.
Address: 20 W Kinzie St, Chicago, IL 60654, United States
Contact Number: +1 312-395-9000
---
FAQs For 4-Star Hotels In Chicago Near Lollapalooza
There are a lot of questions that come to our mind while choosing good four-star hotels in Chicago to stay in, some of the commonly asked questions are answered below.
Q. Which airport is closest to Lollapalooza?
A. Staying close to the O'Hare International Airport, which is 30 minutes by car from the festival grounds, is the first option.
Q. How busy is Chicago during Lollapalooza?
A. More than 400,000 usually attend so Chicago will be a little crowded during these dates.
Q. What do you wear to Lollapalooza?
A. When attending Lollapalooza Chicago, it is recommended to wear comfortable and weather-appropriate clothing, such as lightweight and breathable fabrics, comfortable shoes, and accessories like hats and sunglasses.
Q. Does Lollapalooza have a dress code?
A. You can wear pretty much anything you want to Lollapalooza because there isn't exactly a dress code. Just make sure it is really comfortable. Avoid flip-flops and heels because of this.
Q. Is Lollapalooza in downtown Chicago?
A. Grant Park in the heart of Chicago is the location of Lollapalooza, which is usually set up near the junction of Ida B.
Q. Is BTS attending Lollapalooza?
A. The first South Korean artist to headline Lollapalooza in 2022 is BTS's J-Hope. J-Hope, a member of the BTS band, will perform as the opening act at the Lollapalooza Music Festival on July 31.
Q. Are there any pet-friendly hotels near Lollapalooza?
A. Some of the recommended hotels are pet-friendly, but it is recommended to check with the hotel directly regarding their pet policy and any additional charges.
Q. Are the hotel rates higher during the Lollapalooza festival?
A. Hotel rates may be slightly higher during the festival due to increased demand. Booking in advance can help secure better rates and ensure availability.
---
Conclusion
Making the correct accommodation choice will ensure that your Lollapalooza experience is one that stays with you. The top 4-star hotels in Chicago near Lollapalooza offer the ideal balance of elegance, comfort, and convenience. There is a hotel option to fit your tastes, whether you want peace next to a lake, great city views, or a downtown vibe. So go ahead and reserve a room at one of these excellent hotels, and get ready to have an amazing Lollapalooza experience!
---
Tell Us In The Comments As per You Which One is the Best 4-Star Hotels In Chicago Near Lollapalooza?
Also, don't forget to book your personalized holiday package with Fiery Trippers. Let us make your vacation a romantic as well as a dreamy getaway.
---