Are you planning hiking on your upcoming trip? If you have no idea which are the best places to visit in the USA for hiking trails? This article can help you in finding the best hiking trails in the USA.
What are the three big hikes USA? The Appalachian Trail is 2,184 miles long, the Pacific Crest Trail is 2,654 miles long, and the Continental Divide Trail is 3,100 miles long. These three paths make up the Triple Crown (TC).
Imagine how tough it is to condense a list of the top hikes in the United States when there are hundreds of thousands of hiking trails across the country, with incredible routes to be discovered in every state.
America's hiking routes take you through every terrain and climate, from the Grand Canyon and Hawaii's lava fields to the Rockies, Tetons, Smokies, and Sierras. Millions of people from the US and other countries use the trails yearly, which is unsurprising.
The United States is a hiker's paradise for numerous reasons. Almost every sort of scenery may be found inside the borders of America, including deserts, mountains, rainforests, and thousands of miles of coastline.
I've compiled this comprehensive list of the best hiking trails in the USA to help you understand America's most famous courses!
---
List Of 11 Best hiking trails To Visit In The USA That Will Make Your Experience Memorable Forever
As we explore the top hiking trails in the USA, gear up, roll down the windows, and get ready for a memorable journey.
Lost Coast Trail, California
Tonto Trail, Arizona
Trans-Catalina Trail, California
Grand Tetons National Park, Wyoming
Kalalau Trail /Napali Coast, Hawaii
The Wave, Arizona
Montana's Cracker Lake
Hawaii's Mauna Loa Summit
Long's Peak, Colorado
The Narrows, Utah (Zion National Park)
The National Park of Bryce Canyon
1. Lost Coast Trail, California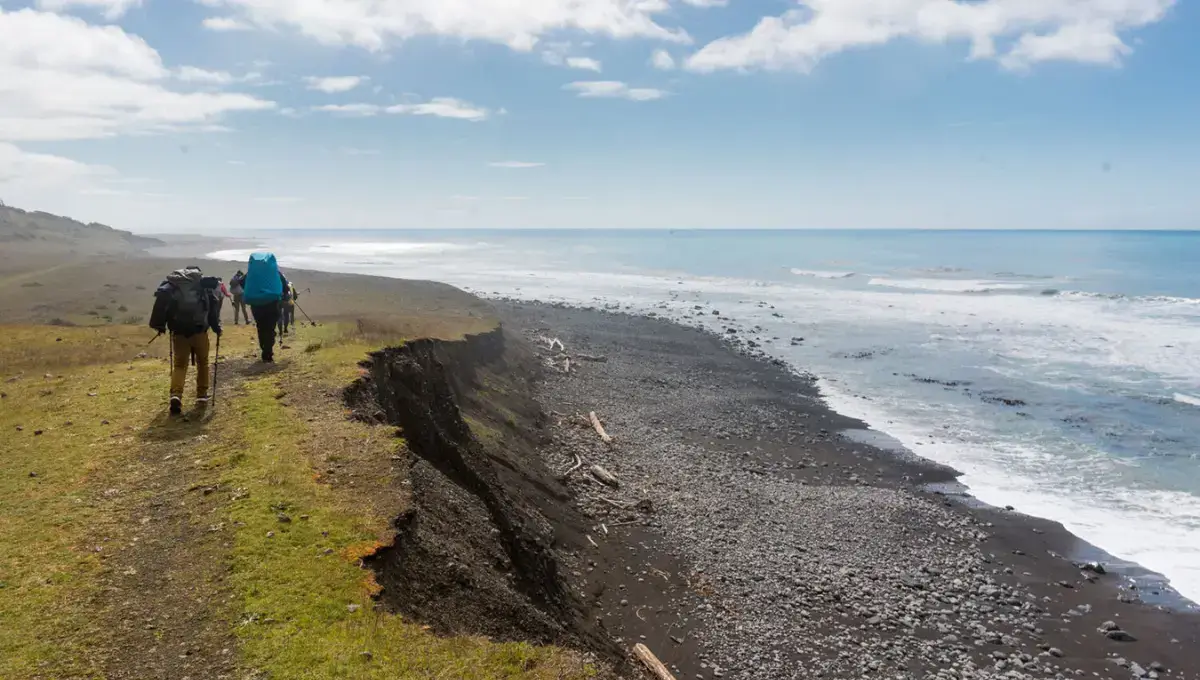 In Northern California, the Lost Coast Path is frequently overlooked. Why? So, it's lost, that's why. Building a road through here was attempted and failed by logging corporations.
In contrast, Highway 1 travels inland from the coast through redwood woods and windswept coastal hills. The Lost Coast is a little-known concept.
You can begin this roughly 25-mile trip from Mattole Beach or Black Sands Beach near Shelter Cove and travel in either direction (north to south or vice versa).
Parking areas are available at each trailhead where you can leave your car. There are shuttle buses that will take you between the two locations if no one is waiting to pick you up at the trail's end.
The southern portion of the Lost Coast Trail extends to Usal Beach, more than 30 miles south of Black Sands Beach, for those who are up for an even longer journey. Yet, most individuals opt to stay in the northern region.
---
2. Tonto Trail, Arizona
The Tonto Trail is a fantastic multi-day walk that can let people realize their ambition of experiencing the Grand Canyon from inside the Canyon itself.
From Garnet to Red Canyon, the Tonto Trail is officially designated as a South Rim Hike. It's regarded as one of Arizona's top walks and is well-known for its breathtaking scenery.
You can only get to the Tonto Trail's trailhead on foot and park your car at the Grandview or Bright Angle trailheads because it begins 3000 feet below the rim.
In the Tonto, particularly in the summer, water can be a problem. Hermit Creek, Monument Creek, and Garden Creek are good options for water sources; nevertheless, you must filter or treat the water because it can contain harmful bacteria or heavy metals.
---
3. Trans-Catalina Trail, California
Usually, I wouldn't include Southern California on a list of the top hiking routes in the States with a 10-foot pole (ok, Joshua Tree is excellent, and some other spots are too). Said it's essential to be aware of the Trans-Catalina trail.
Catalina Island, located about 22 miles south of the mainland, is distinct from Southern California's mainland. At least the island's rocky interior is a far cry from the congested, populated areas. So-Cal.
The walk begins close to Avalon at the island's tip and travels to the starlight beach at the westernmost point. Get your hiking and camping permit at the Catalina Conservancy office if you stay in Avalon.
The trailhead is only a few miles away, so you could theoretically walk there. As the entire path is rather exposed, hiking might be challenging. This hike is not something you should attempt in the summer.
---
4. Grand Tetons National Park, Wyoming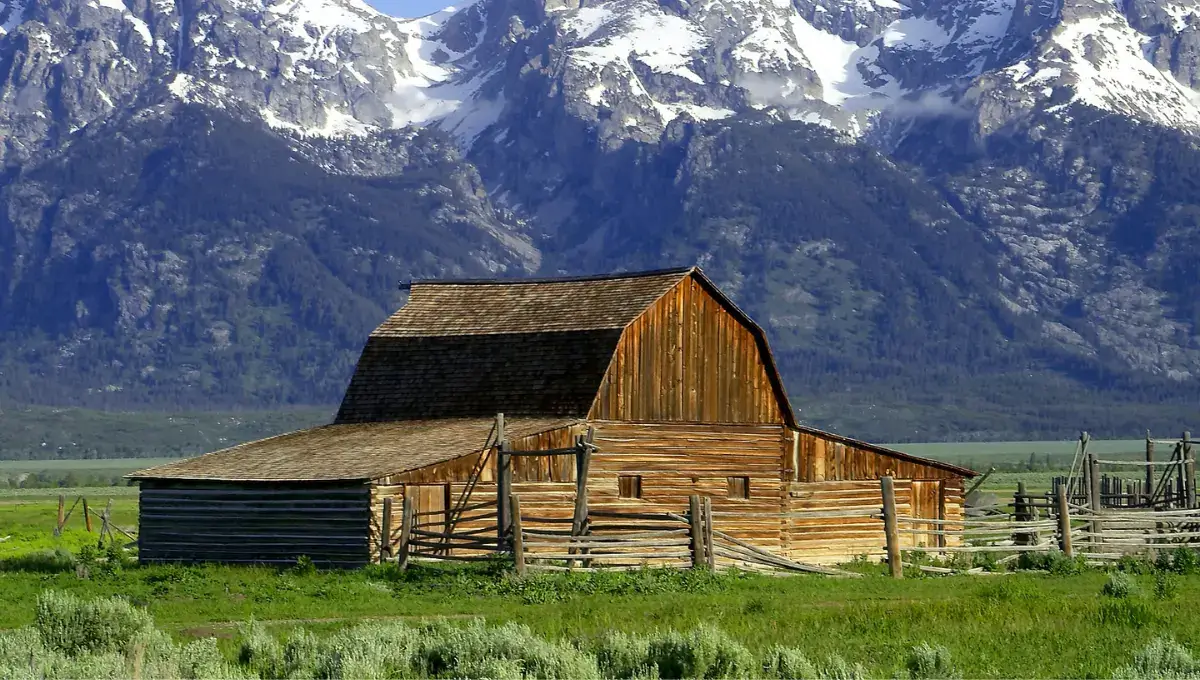 Grand Tetons National Park offers incredible opportunities for outdoor adventures. There are some gorgeous hiking routes in America in this fantastic national park.
The most well-known is the Cascade Canyon Trail and for a good reason. You'll be able to take in unrivaled views of the Tetons, which will be even more beautiful when the yearly sea of wildflowers blooms.
There are 30 additional well-liked hikes in the park, and mountaineers even climb the Grand Teton, which is 13,775 feet high.
---
5. Kalalau Trail /Napali Coast, Hawaii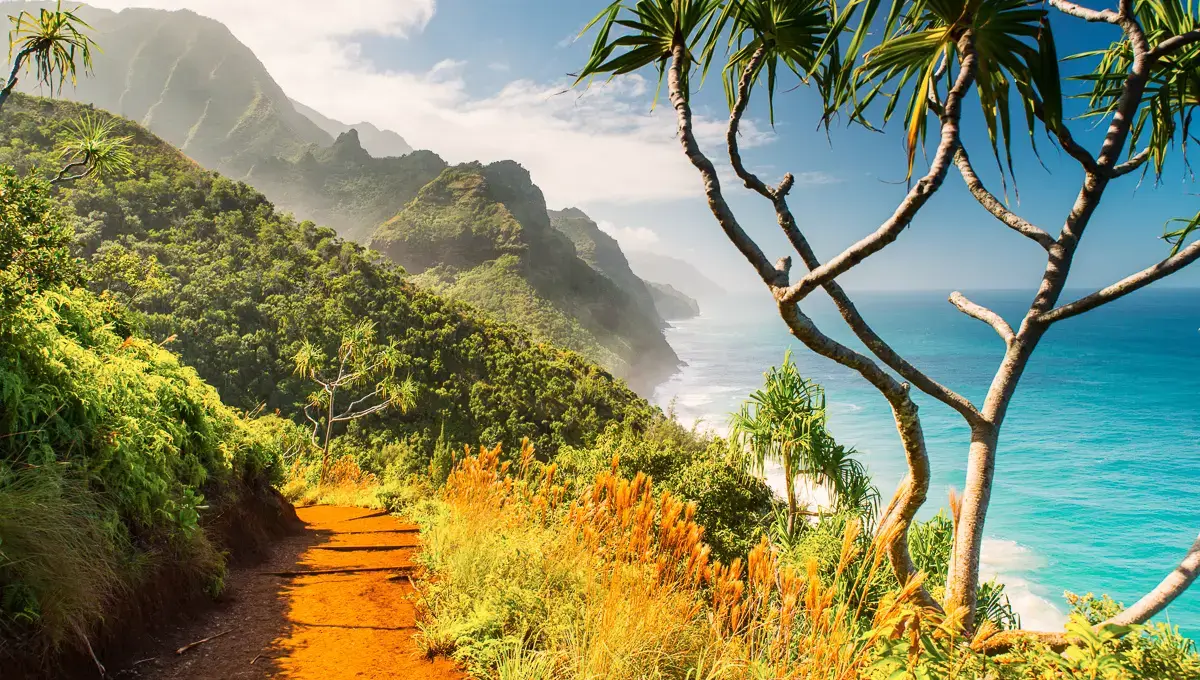 The Kalalau Trail has been hailed as one of the top walks in the Country by many people before me.
One of the most beautiful sites on Earth is the Napali Coast, located on the Hawaiian island of Kauai.
On Kauai, lodging is like staying in a tropical paradise. The scenery appears to have been taken directly from Jurassic Park and Avatar (wait, both movies were filmed nearby!).
Beautiful beach views, swimming chances in waterfalls, and rivers along the Kalalau Trail, all of which are framed by mountains in the distance.
The trailhead can be reached in several ways. You are taken directly to the trailhead via shuttle buses.
You can also drive there, but parking on the North Shore is relatively scarce, so you must make a reservation well in advance.
Kee Beach serves as both the beginning and the end of the trail. There are several places to camp route, although those require a permit.
---
6. The Wave, Arizona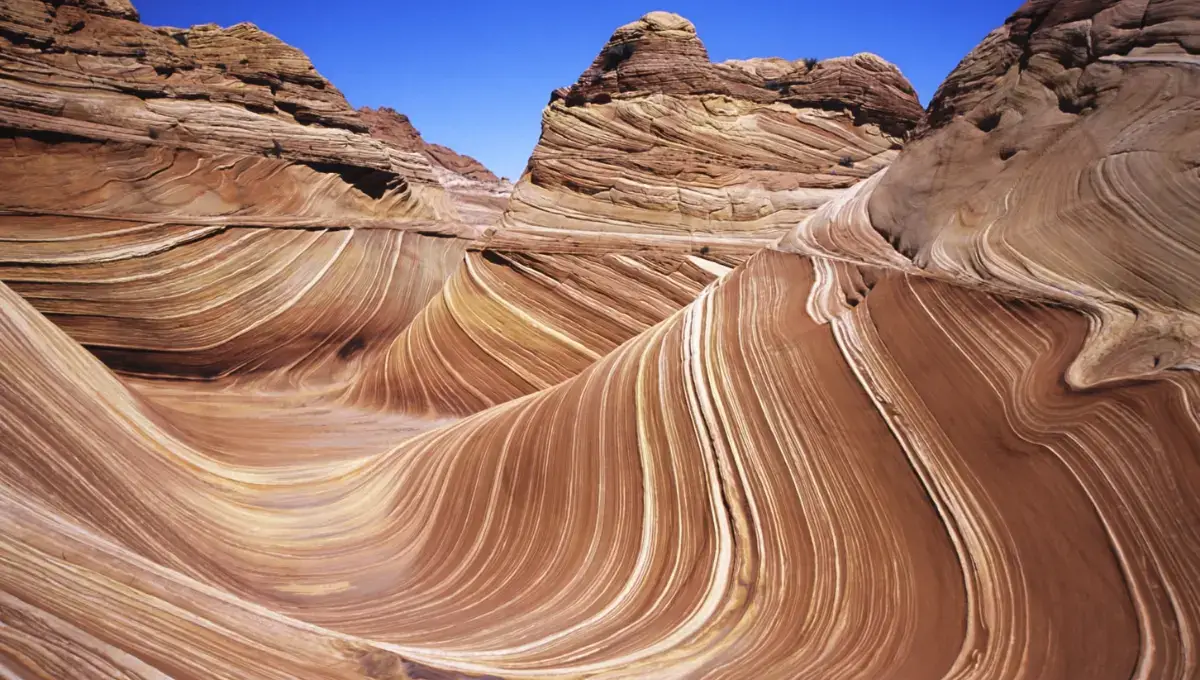 The Wave might have gained even greater notoriety thanks to Instagram. True. Yet you must not miss the magnificent red sandstone swirling panorama of the Vermilion Cliffs National Monument.
The Bureau of Land Management restricts foot visitation to 20 individuals daily due to the location's extreme appeal. Yup. 20.
If you are lucky enough to obtain the permit, you can be sure that you are about to go on the best dessert day trek in the United States. As there is no water on the trail, pack a lot of water.
---
7. Montana's Cracker Lake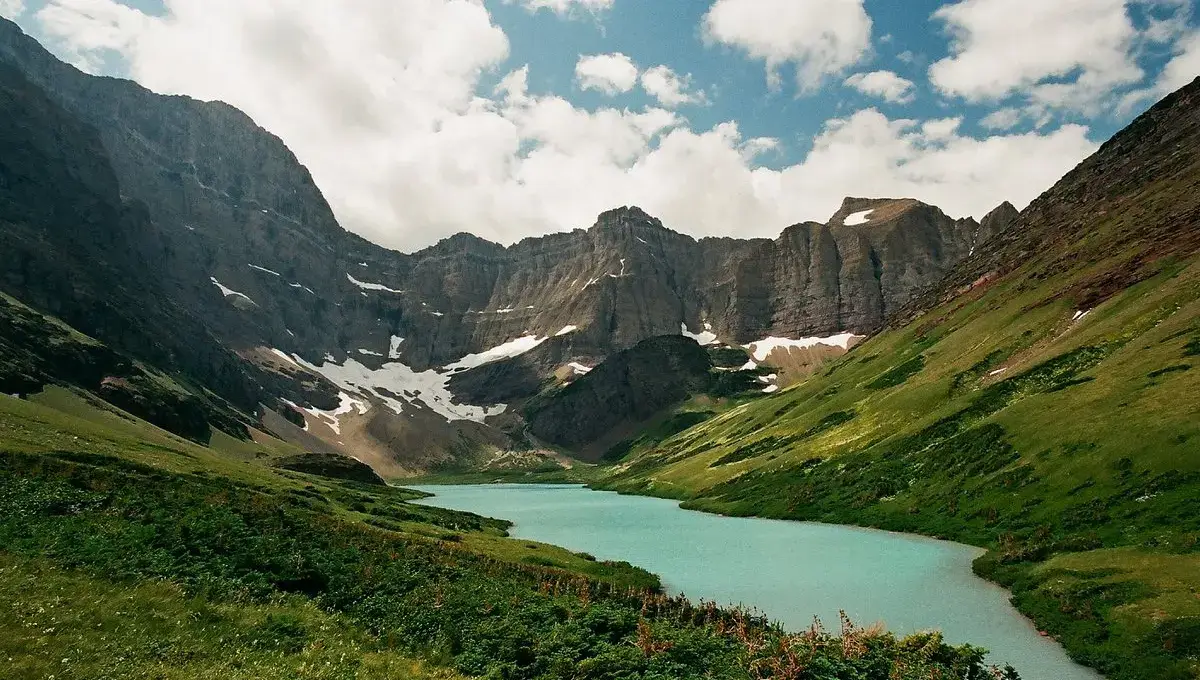 The more distant aspect of Glacier National Park is also unquestionably worthwhile. Thus it was difficult for me to limit my "greatest hikes in the USA" choice to just one walk from this park.
While the visitors are not quite as numerous as you might anticipate from such a stunning US national park, the scenery is spectacular (although it can get busy during summer).
You can take the challenging, exhausting day trek to Cracker Lake or the relaxing overnight hike.
The latter is what I advise. You won't want to turn around and leave once you are here; I can assure you of that.
---
8. Hawaii's Mauna Loa Summit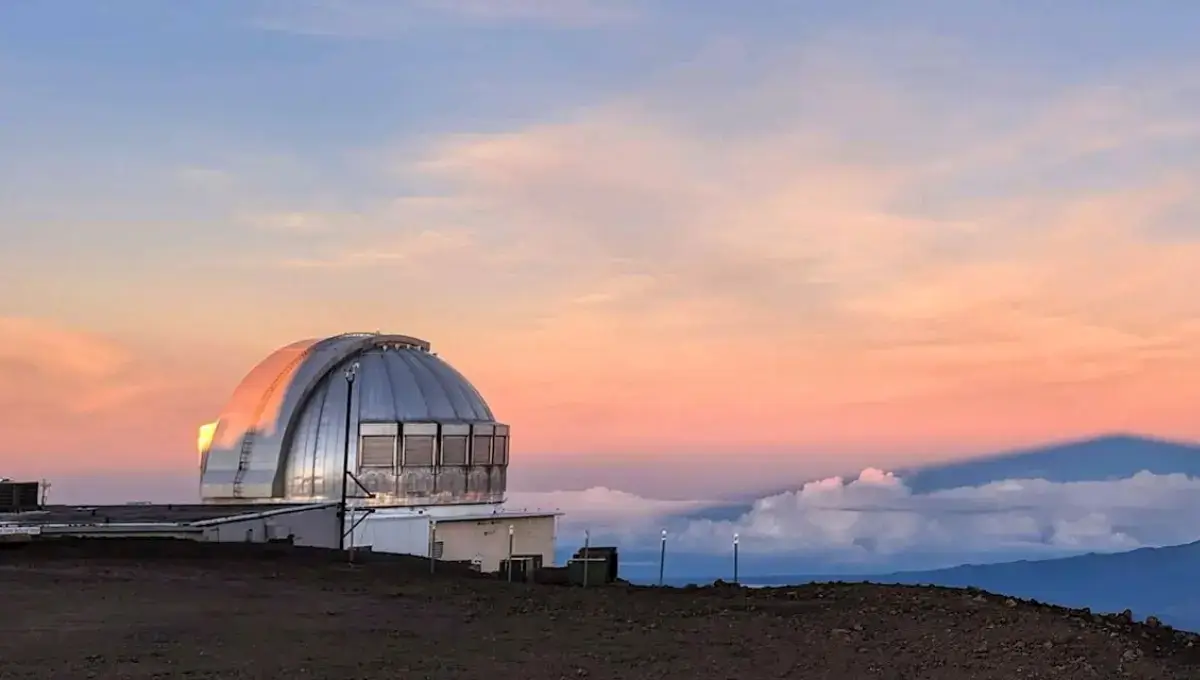 One of the most spectacular mountains in the world may be found on Mauna Loa, a Pacific Island.
The Mauna Loa summit trail, which is on Hawaii's Big Island, is a strenuous day climb amid lava-scree Martian vistas. All of that effort pays off once you reach the summit with really breathtaking views.
To have as much time as possible to experience the summit, start early and move slowly.
Take the Saddle Road, Highway 200, to the Mauna Loa Observatory Road (it's well-marked), which will take you to the trailhead from either side of the island.
To reach the parking lot for hikers, travel 17.5 kilometers down this occasionally one-lane road.
---
9. Long's Peak, Colorado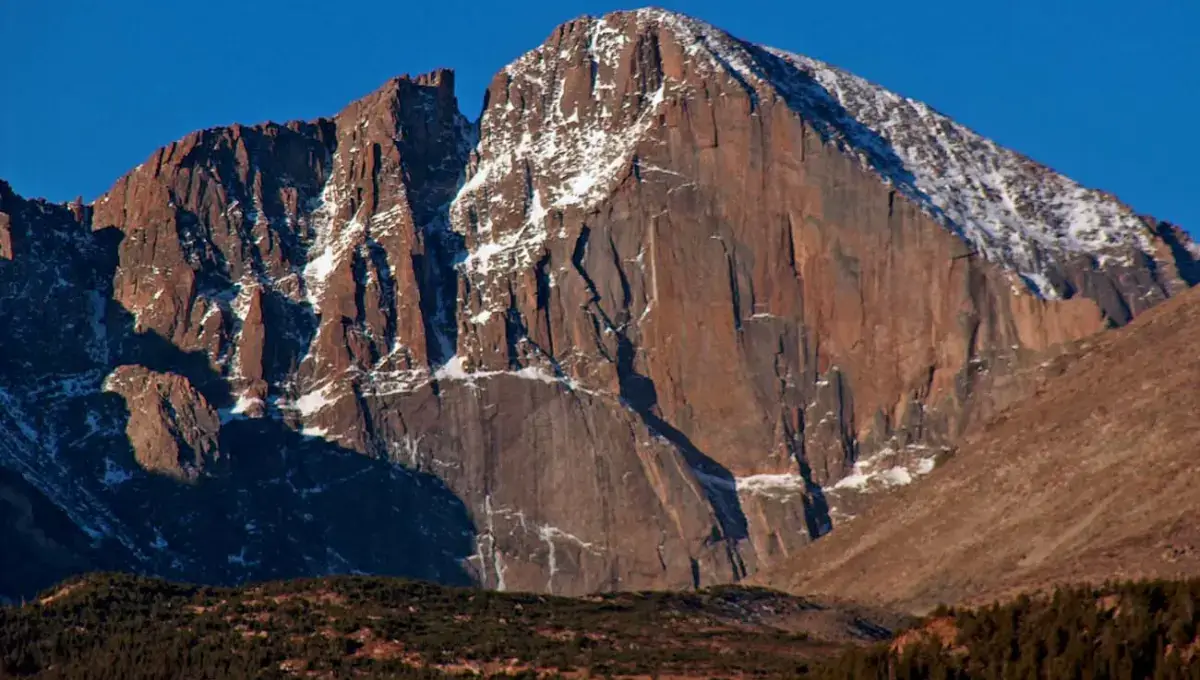 One of the most impressive 14,000-foot peaks in Colorado to climb is Longs Peak. The hike, among the best in Colorado, is both challenging and rewarding.
Most hikers head out when it's still dark in the early morning. This allows you to see the dawn above the tree line and gives you plenty of time to finish the hike before dusk.
The typical Keyhole path up Long's Peak gains more than 5,000 feet. Long's Peak has a summit failure rate of 50% of climbers. Why? The simple response is that it's not simple.
A late start also contributes to an unsuccessful summit attempt. If you start at 10 am, don't expect to finish this hike from beginning to end.
Be sure to get there well before sunrise if you plan to drive to the trailhead. It would help to wake up early because all sites are typically taken before you see the first light of the day.
It's not too tricky to get to the trailhead in the first place. Take Highway 7 South and turn right into Longs Peak Road. You'll arrive at the parking lot after another mile of driving.
---
10. The Narrows, Utah (Zion National Park)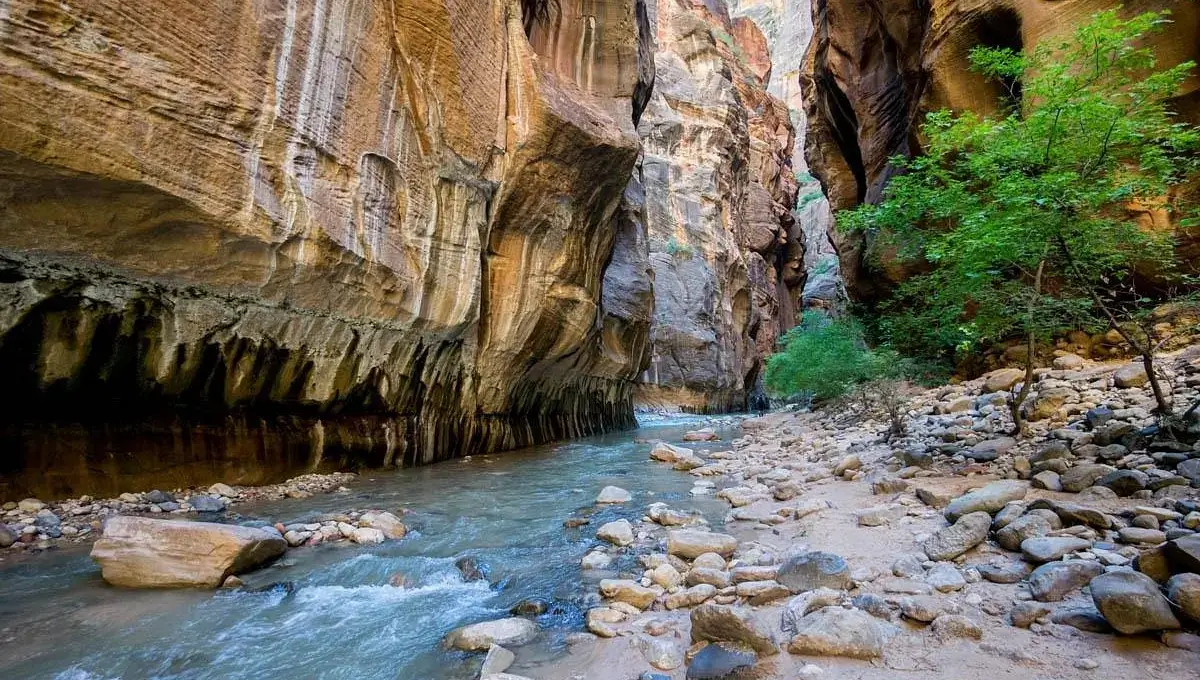 Some of the best paths in the United States, if not the entire world, are available for hiking in Zion National Park.
There aren't many sites on Earth where you may descend into a canyon and marvel at rock walls that have been eroded over 18 million years.
The 3.6-mile (5.8-kilometer) bottom-up climb from the Temple of Sinawava to Big Springs and the 16-mile (26-kilometer) top-down hike from Chamberlain's Ranch back to the Temple of Sinawava are both referred to as The Narrows (for which we recommend bringing a backpacking tent and making it an overnight).
If you want to begin at the Chamberlain Ranch, you'll need to purchase a shuttle bus to the trailhead and a permit for this trail because it is on private property.
I suggest taking on the bottom-up hike for one of the best day hikes of your life. Since the river runs from canyon wall to canyon wall for one-third of the journey, most hiking is done there.
---
11. The National Park of Bryce Canyon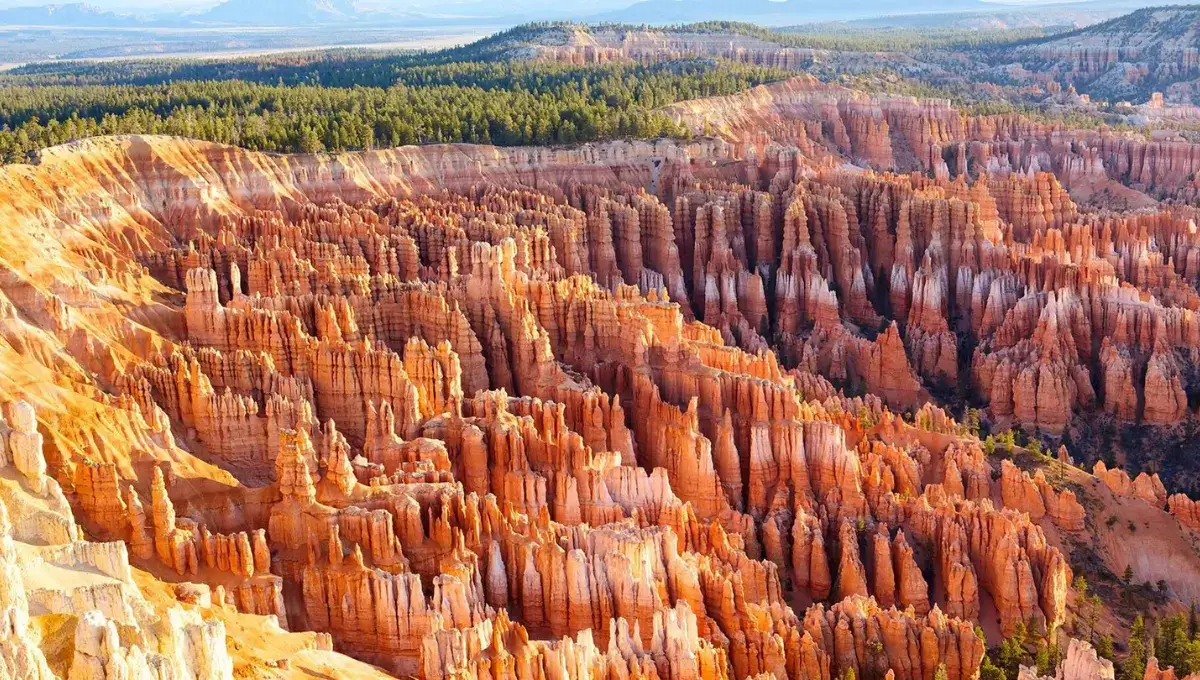 Visits to Bryce Canyon, one of the top national parks in Utah and the US, are comparable to journeys to Mars.
You can organize a multi-day backpacking trip by connecting several of the eight defined trails, each of which can be completed in a single day.
The Fairyland Loop is a well-liked (and crowded) alternative, but the vistas are well worth it, particularly if you get there early.
The 7.8-mile loop travels through some of the park's most breathtaking landscapes and gains 1,500 feet in elevation.
The Rim Trail in Bryce Canyon circles the mysterious rock formations that have made the area famous worldwide.
It's a challenging walk for the typical person, even though it's only 5.5 miles. If you look closely enough, you can find several epic off-the-beaten-path adventures in the park.
---
What are the essential items to pack for a hiking trip?
When embarking on a hiking trip, it's crucial to pack the essentials. These include a reliable backpack, sturdy hiking boots, appropriate clothing layers, navigation tools, sufficient water, nutritious snacks, a first aid kit, and a map or guidebook of the trail you'll be exploring.
---
How can I stay safe while hiking?
Safety should always be a top priority while hiking. Here are some tips to keep in mind.
Research and plan your hike in advance, considering the trail's difficulty level and weather conditions.
Inform someone about your hiking plans, including your expected return time.
Stay on designated trails to minimize the risk of getting lost or disturbing fragile ecosystems.
Carry a sufficient supply of water and stay hydrated throughout your hike.
Pack a fully charged phone, a whistle, and a flashlight for emergencies.
Check the weather forecast before setting out and be prepared for changing conditions.
Respect wildlife and maintain a safe distance to avoid encounters or conflicts.
---
Are there hiking trails suitable for families with children?
Yes, many hiking trails in the USA are family-friendly, offering shorter distances and easier terrain.
National parks often have trails specifically designed for families, providing educational opportunities and engaging activities along the way.
Remember to choose trails that match your children's capabilities and interests, and always prioritize their safety and well-being.
---
What is the best time of year to hike in the USA?
The ideal time for hiking in the USA depends on the region and trail you plan to explore. Generally, spring and fall offer pleasant temperatures and vibrant landscapes.
Summer is popular but can be crowded, especially in popular national parks. Winter hiking is possible in certain regions but requires additional preparation and specialized gear.
Research the specific trail and region you're interested in to determine the best time to visit.
---
How can I contribute to preserving the hiking trails and natural environment?
As hikers, it's our responsibility to protect and preserve the natural environment we enjoy. Here are some ways you can contribute:
Follow "Leave No Trace" principles, which include packing out your trash, staying on designated trails, and respecting wildlife.
Volunteer for trail maintenance or conservation organizations.
Support local initiatives and organizations that work towards preserving hiking trails and natural areas.
Educate yourself and others about the importance of sustainable hiking practices.
---
FAQs For Best Hiking Trails In The USA
There are a lot of questions that come to our mind while looking for the best hiking trails in the USA, some of the commonly asked questions are answered below.
Q. What is the most famous hiking trail?
A. The Appalachian Trail, which stretches over 2,200 miles, claims to be the world's longest hiking-only pathway. It travels through some of the most isolated lands in the United States as it connects Mount Katahdin in Maine with Springer Mountain in Georgia.
Q. What is the toughest hiking trail?
A. Bhutan's Snowman Trek is regarded as one of the world's toughest hikes. The 217-mile (350-km) trip takes between 25 to 30 days to accomplish. In the Paro area, the trip officially begins. Hikers will go from here through luxuriant woods and nine high-altitude passes.
Q. Why is the Appalachian Trail famous?
A. The world's longest hiking-only footpath is the 2,190-mile Appalachian National Scenic Trail, sometimes referred to as the Appalachian Trail or simply "the A.T."
Q. Does India have hiking trails?
A. India provides a spectrum of trekking experiences unmatched anywhere on Earth, from the towering Himalayan peaks to broad grassland plains and the sweltering Western Ghats.
Q. Are permits required for hiking in national parks?
A. Some national parks and wilderness areas require permits for overnight hikes or certain high-demand trails. It's essential to check with the respective park authorities and obtain any necessary permits before your hike.
---
Conclusion
Hiking is a great way to get in touch with nature, push yourself, and uncover some of America's best-kept secrets.
From coast to coast, the top hiking tracks in the USA provide a wealth of opportunities to explore breathtaking landscapes.
These trails satisfy your need for adventure, whether you're looking for a peaceful walk through historic forests or an exhilarating climb to a mountain peak. So put on your trekking boots.
---
Tell Us In The Comments As per You Which One is the Best Hiking Trails In The USA?
Also, don't forget to book your personalized holiday package with Fiery Trippers. Let us make your vacation a romantic as well as a dreamy getaway.
---