Are you planning vacations and looking for a reliable website to book flights? If you have no idea which is the best website for travel bookings? This article can help you in finding the best Skyscanner alternatives to book travel.
Is Skyscanner Legit? Yes, Skyscanner is a legitimate and trusted travel booking platform.
Finding cheap airfares can help you save a lot of money, especially if you travel frequently. Although there are other Skyscanner alternatives, this booking website can be helpful. The choices are listed in full detail below.
Finding the most affordable flights might save you a lot of money if you love to travel. Searching online airline comparison sites is one of the finest ways to locate inexpensive flights.
There are dozens of alternatives that can be even more beneficial than Skyscanner for locating the best flights and offers.
---
Why are Skyscanner tickets so cheap?
Skyscanner consistently offers the best prices among all flight-booking websites thanks to its multi-city searches, price trend tracker, and undiscovered "anywhere" option.
---
List of 12 Best Skyscanner Alternatives to Book Travel
I've put up a list of Skyscanner substitutes if you're seeking inexpensive flights and hotel deals. In this piece, I'll provide you with advice on how to select the best site for cheap travel deals.
FlightList
Booking.com
Momondo
Google Flights
Skiplagged
Expedia
CheapOair
Priceline
Hopper
I Want That Flight
Vayama
Cleartrip
1. FlightList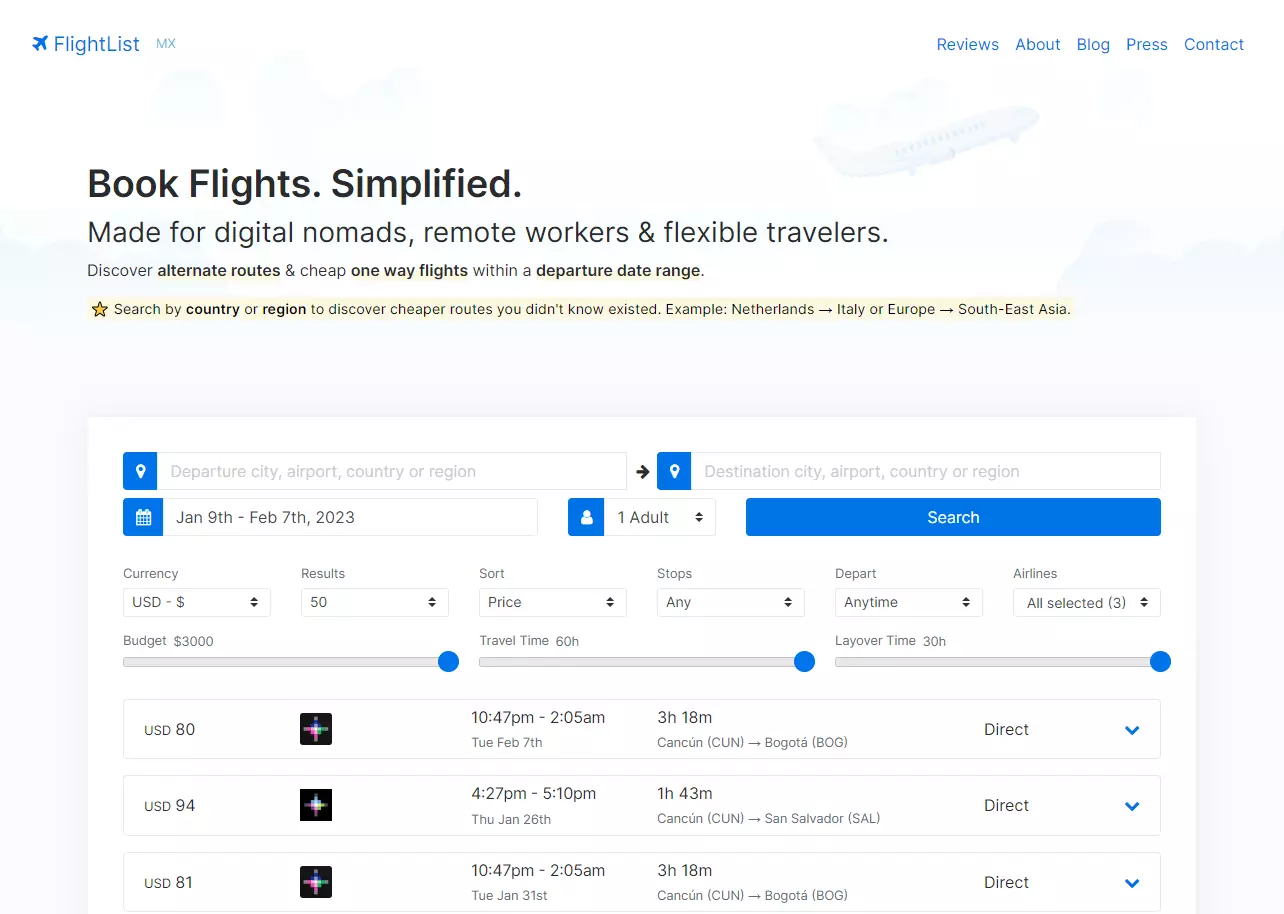 FlightList is a niche one-way flight search and booking platform, launched in 2018 in response to the founder's personal frustration with traditional flight booking sites.
With its simple and minimal interface and list-style search results, FlightList is increasingly becoming a popular choice for flexible travelers looking for the best deals on one-way flights.
With their simple bottom-up approach — FlightList helps you find cheap one-way flights within a departure date range and you can search by country or region to discover cheaper routes you didn't know existed.
Here are a few search tips to find the best deals.
Search by date range: If you're flexible with your departure dates — search for flights in the next 7, 30, or 60 days or enter a custom date range. This will show you the cheapest dates first and then you can filter according to your preferences.
Search by city, country, or region to discover cheaper routes:
Paris (all airports) → Italy (all cities and airports)
France (all cities and airports) → Italy (all cities and airports)
Europe (all cities and airports) → South East Asia (all cities and airports)
This will help you find cheaper, alternate routes you didn't know existed.
---
2. Booking.com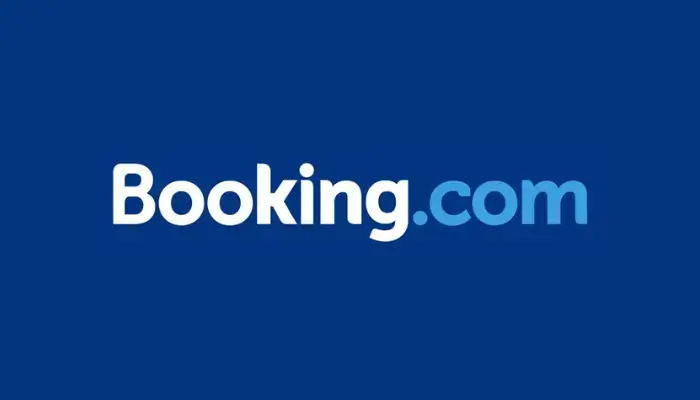 Another of the top flight-scanning websites designed for business travel is Booking.com, a partner of Priceline. You may make reservations for almost every type of travel on Booking.com, including flights, hotels, rental cars, and dining.
If your trip is a business tour, the website will suggest accommodations with all the necessary amenities for your work. You can view a variety of booking alternatives on Booking.com, each with a particular price range and level of availability.
Even better than Priceline, the website is uncomplicated and simple to navigate. It is a great substitute for searching for the best airfare offers.
A trend window that offers advice on when to book an airline ticket based on predicted fare prices may be seen in the far left corner of the website.
The only difference between these flight results and those powered by other search engines is the website name. Do you wish to know more? Read the complete assessment of the platform on Booking.com.
---
3. Momondo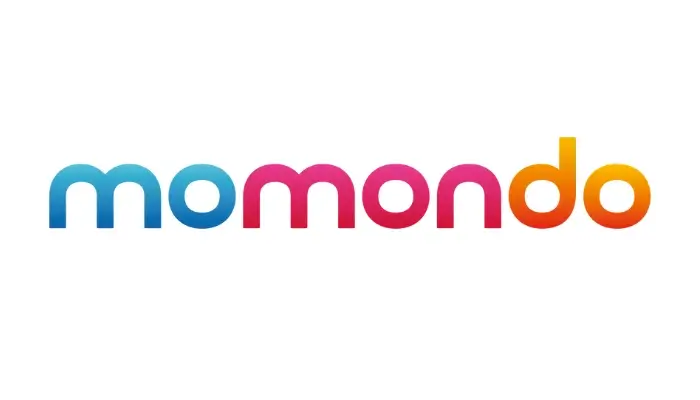 The greatest alternative to Google Flights is Momondo, which offers flight searches from 690+ travel websites.
Although it is not as thorough as other websites for aircraft scanning, its simple and attractive user interface makes it enjoyable to explore.
Your search results are divided by Momondo into three tabs: cheapest, quickest, and best. You can select your flights by your priorities in this way.
With the help of the trend analysis feature, you can predict if prices will increase or decrease shortly and make appropriate plans.
You may evaluate the costs against those of other websites, just as Skyscanner. Additionally, using the mobile app will enhance the ease of the search procedure.
---
4. Google Flights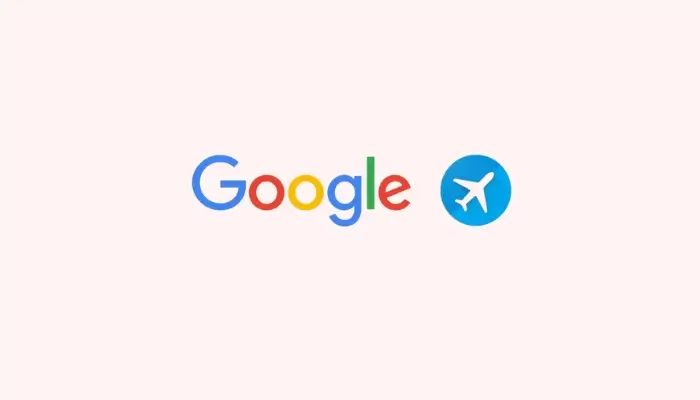 A simple website that scans the internet for flights, Google Flights provides rapid and affordable comparative results.
It's a practical place to start if you want to get a general idea of flight costs, durations, and airline availability for your trip.
The Google search box makes it simple to look up flights and compare prices for nearby airports and dates. Despite being a fantastic Skyscanner substitute, Google Flights only offers flights; it does not provide accommodations or vacation packages.
To investigate the price patterns of your travel destination, you can utilize the Google pricing graph effectively.
You may keep tabs on a route's rates and see how your date of travel will impact the price of your ticket.
You may be sure you are choosing the greatest deal for your vacation by selecting cheaper costs as they appear.
You can choose to get email price alerts to keep track of the best deals. Additionally, even if there isn't a specific app, Google Search may still be used to quickly search for flights.
---
5. Skiplagged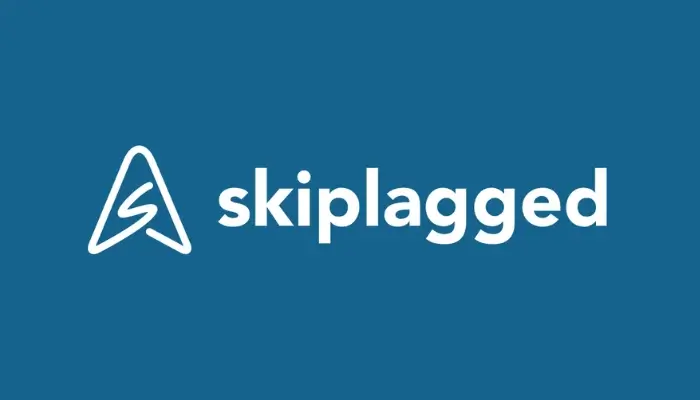 One of the travel comparison websites, Skiplagged, takes advantage of a flaw in the way airline tickets are issued. The service looks for both direct tickets as well as "hidden-city" tickets with layovers at your destination.
Take the case where you want to go from New York to Chicago. By using Skiplagged, you may locate an inexpensive ticket from New York to Denver that stops in Chicago along the route, allowing you to get to your destination without taking the entire flight.
You can purchase tickets on Skiplagged for each stop that goes through your destination in addition to your final stop. By doing this, you can be certain that you are always getting the greatest rates.
In addition, you may use "skip lagged rate" to locate the best hotel deals. It allows you to make hotel reservations for up to 50% less. Using their mobile app, you may do all of that with ease as well.
---
6. Expedia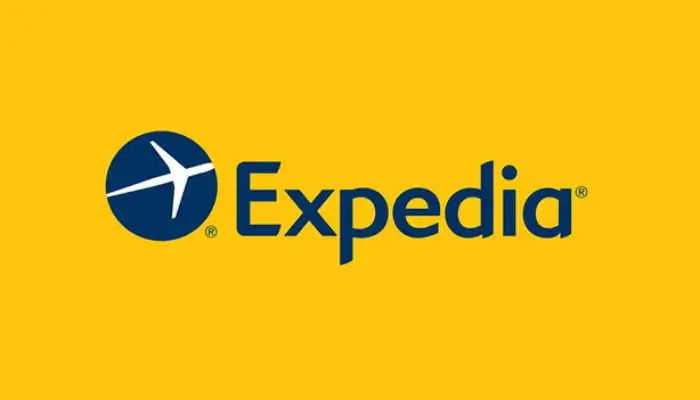 Expedia is one of the top travel websites in the world because of its simple navigation, reliable low-priced airline offers, and loyalty program.
With every reservation, you can accrue loyalty points and take advantage of additional discounts.
Then, use your reward points, which have no expiration date, to pay for future travel. Additionally, you can browse a variety of vacation packages and pay instantly or with points.
Expedia offers many filters for simple navigation. The prices are shown by the onboard amenities for each flight.
Although you can book flights on its website with free cancellation within 24 hours, it does not function as a third-party website.
Both iOS and Android users can download the Expedia mobile app. Do you like what you hear? Read more in our comprehensive Expedia review.
---
7. CheapOair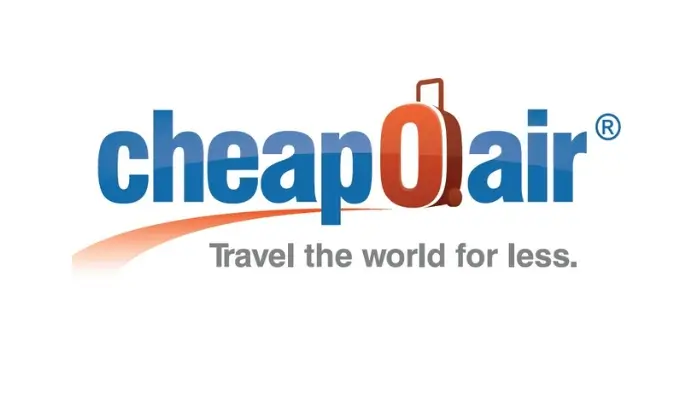 In terms of inexpensive airfare, hotel, and rental car options, many customers think CheapOair is superior to other travel services.
It provides users with a variety of intriguing bargains and enables you to accrue points for each reservation you make. These points can be used for future reservations that you make.
The flexible dates feature works similarly to other options in that it allows you to look for domestic and international airline tickets rapidly.
The search results can be further filtered, and you can then purchase your flight tickets directly from the website.
On CheapOair, you can also book hotels, car rentals, vacation packages, and cruises. Additionally, CheapOair offers first-rate 24/7 customer care to address any of your flight-related problems.
---
8. Priceline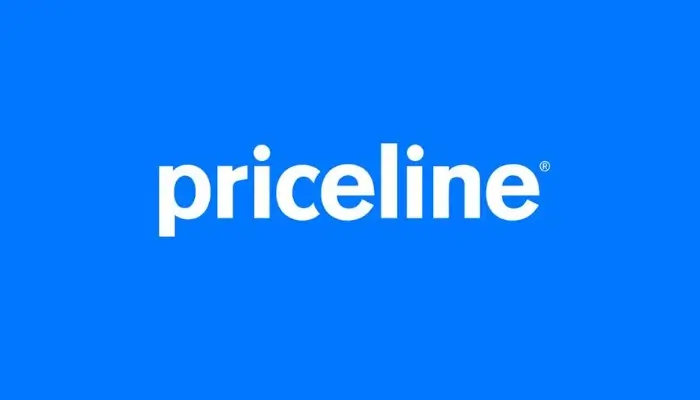 Popular flight booking website Priceline was the first to provide the Name Your Price feature and amazing savings. The tool was abandoned in 2016, and as a result, the website now withholds a lot of information until after the booking process.
You can still choose flight specifics, including the departure and arrival times, while the airline remains concealed until after the purchase is made, thanks to the "opaque booking" option.
If your timetable is relatively flexible, Priceline provides Express Deal flights that offer good rates. Additionally, the website provides free cancellation up to 24 hours after booking.
---
9. Hopper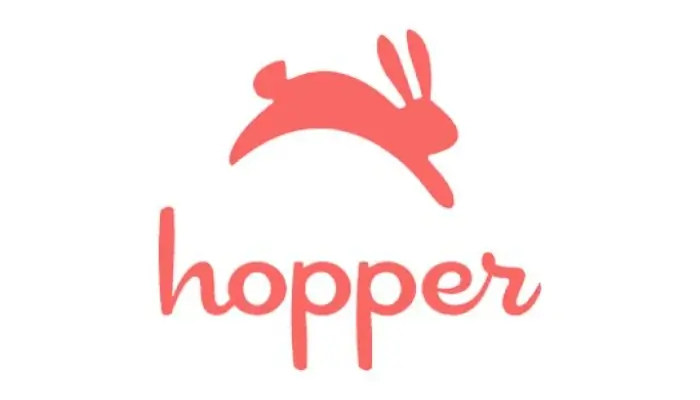 Hopper is a quick and simple app for comparing flights and making reservations rather than a website. Android and iOS devices can both use the app.
Hopper forecasts airline costs so you can reserve hotels and flights at the most advantageous pricing. Through the "watch this trip" feature, you can save money on every reservation.
It allows you to track changes in travel prices as they increase and decrease by alerting you right away.
The software makes predictions up to a year out and claims a 95% accuracy rate. You can also select the option for flexible dates to plan your trip at the ideal time.
Both the reservation and cancellation are done inside the app. During the booking process, all relevant information is displayed, including baggage restrictions and airline policies.
---
10. I Want That Flight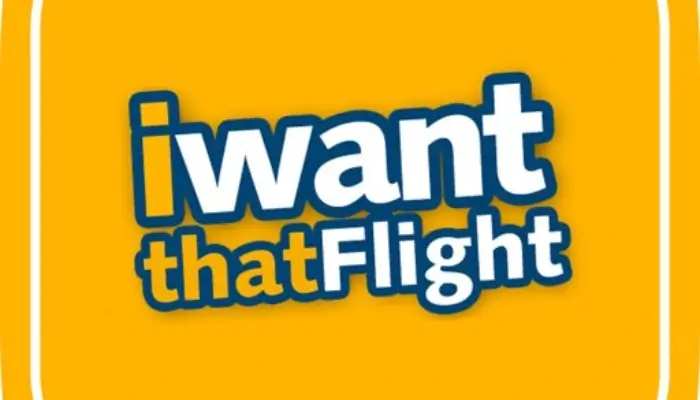 I Want That Flight is a reliable flight search engine with affordable airfare. If your timetable is flexible, you can use it to search for flights anywhere in the world.
This effective flight scanner allows you to make direct bookings while comparing hundreds of airlines. From different travel agencies, you may contrast airfares, accommodations, and rental cars.
If your vacation plans are slightly flexible, I Want That Flight has better offers than Skyscanner's low-cost flights. On the website, you may also establish alerts to follow specific flights and their availability.
---
11. Vayama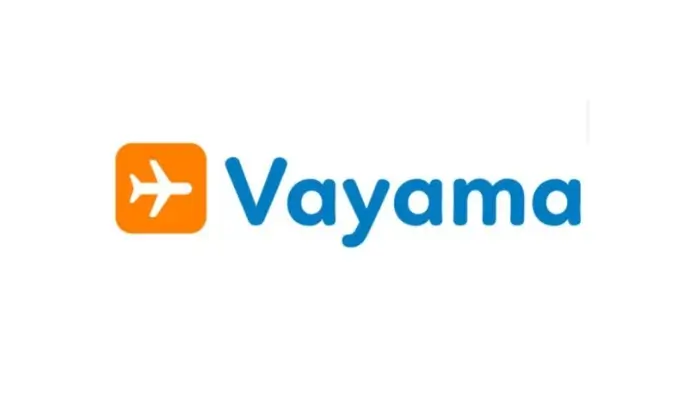 Vayama is a straightforward tour booking website that is less well-known than those of its rivals. You will have all the assistance you need for every trip thanks to its clean filtering option and 24-hour customer service, nevertheless.
To determine which flights are the most economical, Vayama compares over 800 of them. It's possible to change your reservations by choosing flexible dates if you have one or two free days.
Vayama's one drawback is its exorbitant booking fees, which may go up to $25 for local flights and $50 for international ones. Because of this, the money you save on your ticket may be spent on the booking fee.
---
12. Cleartrip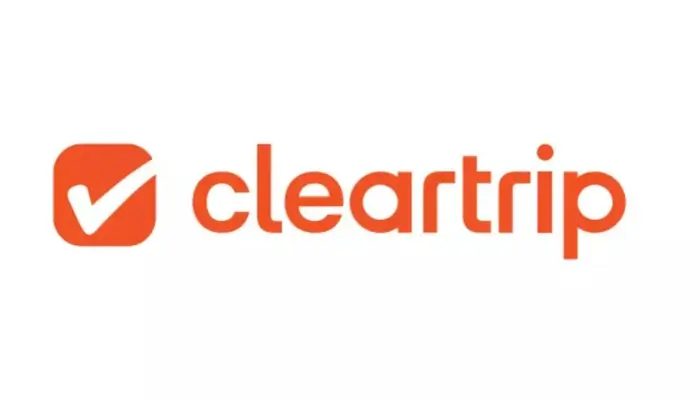 The finest website for booking flights is Cleartrip, a relatively recent addition to the world of travel websites.
Similar to other websites, it provides a list of flight possibilities and is incredibly trustworthy for both booking and changes. There are no hidden fees and everything is clear.
Through the Cleartrip website, you may make a reservation and use coupons and discounts at checkout. Alternatively, you can use the smartphone app for easy booking.
---
Conclusion
This list is ideal if you're looking for the top substitutes for Skyscanner. Here are several websites where you can easily compare flight tickets and make reservations.
Whether or not your trip plans are flexible, using one of these flight comparison websites should help you find the best deals faster.
---
FAQs For Skyscanner Alternatives to Book Travel
There are a lot of questions that come to our mind while making travel reservations, some of the commonly asked questions are answered below.
Q.1 Is there something better than Skyscanner?
Compares millions of flights to find you the cheapest deal
The top Skyscanner substitutes include Google, Nomadpick, and Bliss. If none of these three possibilities appeal to you, there are more than 40 other options mentioned below.
Q.2 Is there anything cheaper than Skyscanner?
The convenience of Google Flights is only surpassed by Momondo, which is our second-best suggested Skyscanner substitute. The rates you see on our airline comparison service are always the lowest available, and your searches have no impact on them.
Q.3 Is Momondo better than Skyscanner?
Skyscanner doesn't utilize discount codes because it doesn't accept reservations. There is no specific offers page or area on Momondo. It does not accept reservations and does not accept discount coupons. With Skyscanner, finding bargains is simpler.
Q.4 What are the weaknesses of Skyscanner?
Weaknesses of Skyscanner
Additionally, although having excellent flexible date searches, the fare calendar does not automatically refresh, so the prices you see for less commonly searched routes may not be accurate. The last point is that some of the OTAs that Skyscanner searches are dubious.
---
Tell Us In The Comments As per You Which One is the Best Skyscanner Alternative to Book Travel?
Also, don't forget to book your personalized holiday package with Fiery Trippers. Let us make your vacation a romantic as well as a dreamy getaway.