Are you planning to travel to Mexico Alone for your next trip? If you have no idea about what are the safest places to travel solo in Mexico? This article can help you in finding the best solo travel Mexico Destinations.
Is It Safe For A Female To Travel Alone In Mexico? Yes, traveling alone as a female in Mexico is generally safe. However, it's crucial to take appropriate precautions, such as staying in inhabited places, avoiding isolated areas at night, and paying attention to your surroundings.
Mexico is a place that frequently appears on tourist wish lists, and it's easy to see why: the nation genuinely has something to offer every type of traveler. Mexico is a great place to learn about food, culture, history, adventure, and leisure.
Numerous cities and towns in Mexico are fantastic for single travelers as they offer the ideal balance of security, accessibility, and excitement.
Now, to assist you with making the most of your vacation, I contacted several of my favorite bloggers to get their recommendations for the top destinations in Mexico for solo travelers. To learn their suggestions, keep reading.
Although not comprehensive, this list will give you an excellent place to start when planning an enjoyable solo vacation.
---
List of 11 best place for a solo traveler in Mexico To Embrace the Spirit of Adventure in Mexico
Explore the top Mexico solo travel spots to start an amazing journey. Mexico offers a wide range of options for solo travelers looking for exploration and excitement, from bustling cities to relaxing beaches.
1. Tulum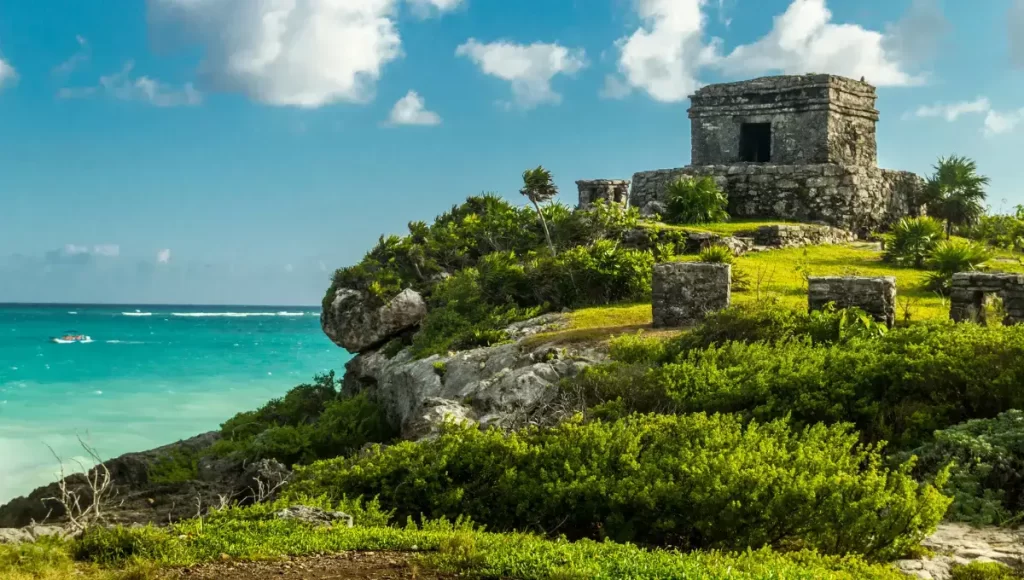 I've made multiple trips to this magical Yucatan town, home to some of Mexico's best beaches. Every time I went, I loved the relaxed atmosphere, the array of things to do and see, the fantastic restaurants, and the top-notch Tulum hotels.
The Tulum Ruins, situated on the Caribbean Sea, are one of the best-preserved Mayan archaeological monuments in the nation. Go to the beach cove below after your visit to cool off in the blue sea.
A nearby Mayan pyramid site called Coba was another place I went to. You can travel on a tight budget to Tulum using the Colectivo, a compact shared vehicle.
The ideal way to tour Coba, a sizable place deep into the jungle, is by hiring a bike there. The Coba pyramids can be climbed, unlike other Mayan pyramids in the Yucatan.
---
2. Merida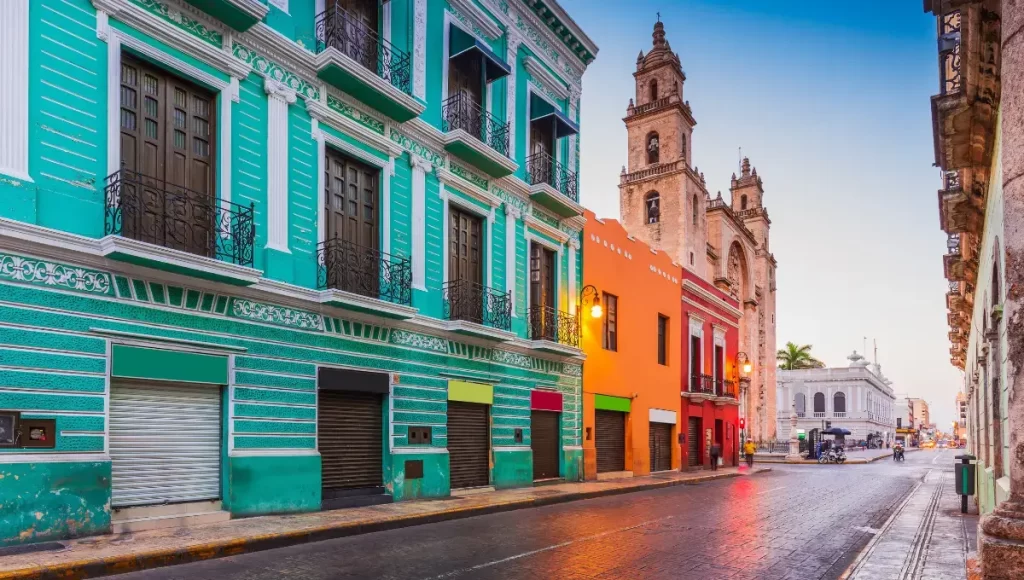 I've lived in Merida, Yucatan state, Mexico, since 2019. As the safest city in Mexico and one of the two safest towns on the Americas Continent in 2019, this vibrant, colonial city is perfect for a solo trip to Mexico.
This Yucatan Peninsula city, roughly 3.5 hours from Tulum, Cancun, and Playa del Carmen, is quietly making its way to the top of many people's bucket lists for Mexico while still being a relatively new travel destination. You may still affordably book a beautiful Merida hotel or Airbnb (VRBO).
Merida, one of the most Instagrammable cities in Mexico, is well renowned for its stunning residences, mouthwatering cuisine, and picturesque architecture.
---
3. Playa del Carmen
One of the top beach destinations in Mexico is Playa del Carmen, which is in the state of Quintana Roo. It was once a more sedate option to Cancun, but recently it has gained almost as much popularity. Playa, as the locals refer to it, is a vibrant travel destination for lone travelers.
When I lived in Belize, I frequently traveled to Playa del Carmen because it was a short bus ride away, and I did all of my shopping in Mexico.
In addition to shopping, Playa del Carmen offers a wide range of other activities. Go to 5th Avenue, Playa's major thoroughfare with many eateries, bars, stores, and all-inclusive hotels.
I stayed out late here with no issues because of Playa's vibrant social scene. Watch your alcohol intake, trust your gut, and avoid empty, dark streets at night.
---
4. Holbox Island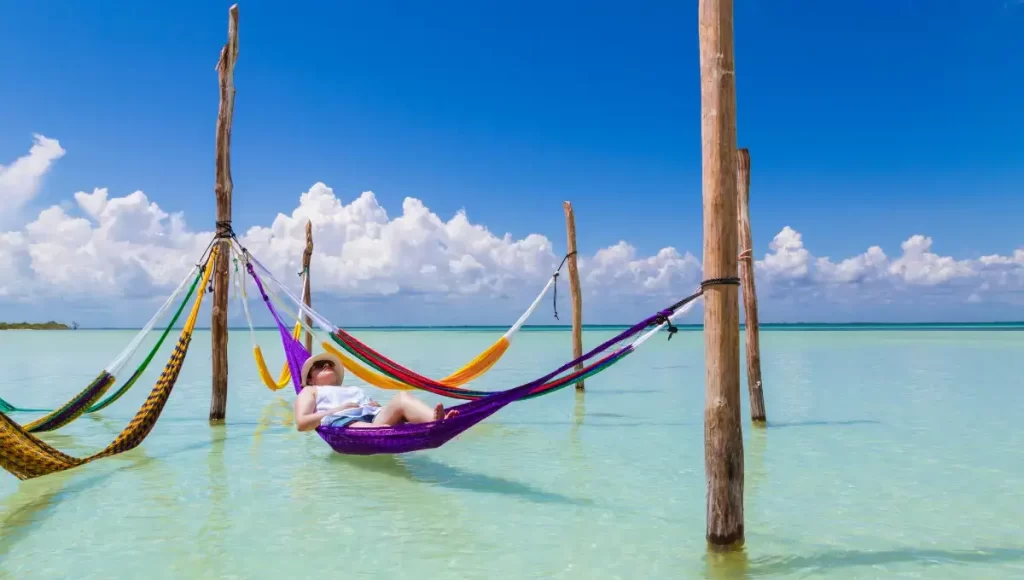 If you're going to Mexico alone, Holbox (pronounced hole-bosh) is a terrific spot to go. In 2018, I went there for the first time, and I fell in love with the place. Holbox Island is a tiny island with a small-town atmosphere that tourists don't swamp.
You won't need to be concerned about your safety here if you're a female traveling alone. Holbox is peaceful and serene; it is not a destination for partying, but it is ideal for enjoying magnificent beaches, taking it easy, and connecting with nature. Not only is it exceedingly safe, but it also features some of the most incredible beaches I've seen in Mexico.
---
5. Valladolid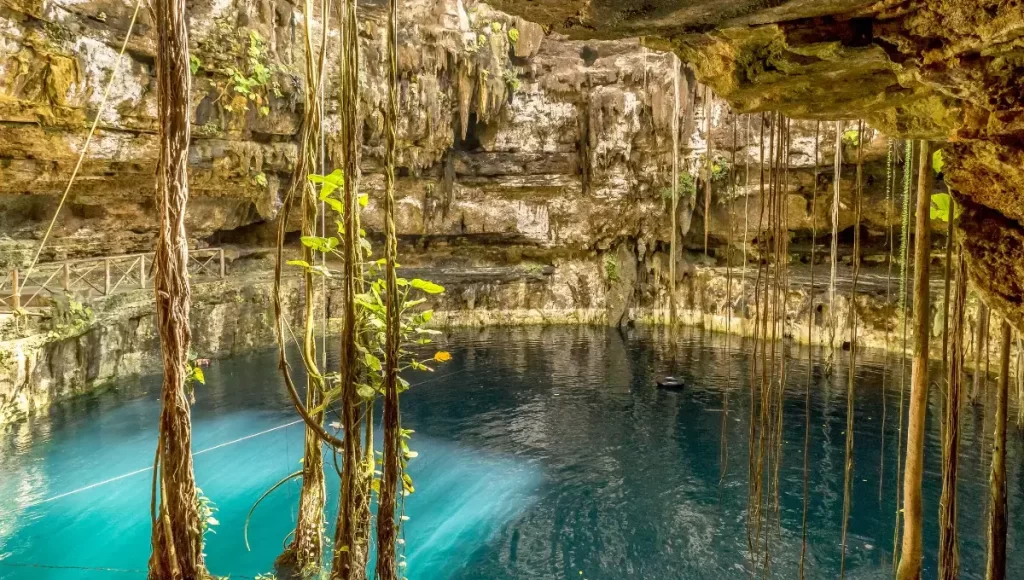 The Yucatan Peninsula's Valladolid, Mexico, is a remarkable hidden treasure and one of the most popular tourist attractions in Mexico.
Are you interested in undiscovered gems? Keep Homun, Yucatan, in mind. It is also one of Mexico's roughly 130 "magic towns," or pueblos magicos.
Yucatan has ten magical towns, or pueblos, some of which include Tulum, Izamal, Isla Mujeres, Bacalar Lagoon, "the Maldives of Mexico," Sisal, and of course, Valladolid. Are you curious about what a "pueblo magico" is? Find out everything about the enchanted towns of Mexico here.
Valladolid sits in the Yucatan Peninsula, which is regarded as one of Mexico's safest regions. It's pretty simple to meet other tourists in this small town with only a few thousand residents and a flourishing tourism economy.
The standard of Valladolid's tourist attractions, including these hotels and eateries, is rising as the city develops.
---
6. Cozumel Island
After taking the morning ferry from Playa del Carmen to Cozumel, I arrived in Cozumel, Mexico. I moved toward a nearby store where I could rent a scooter.
Driving in a foreign nation made me a little nervous, but by late March, the roads were empty, and I enjoyed a relaxing journey.
I passed the well-known diving and snorkeling reefs, such as Palancar Reef and El Cielo Reef, while traveling down Cozumel's western shore.
My first visit, Playa Encantada, was at the southernmost point of the island, and it took me about 30 minutes to get there. Such remote beaches are my favorite for truly experiencing nature.
I thought the Caribbean Sea, with its exquisite turquoise hues, was all mine. How long I was there, bouncing at the waves and floating like a starfish, I have no notion.
There was nobody else nearby, so I was able to leave all of my possessions at the beach without concern.
---
7. Mexico City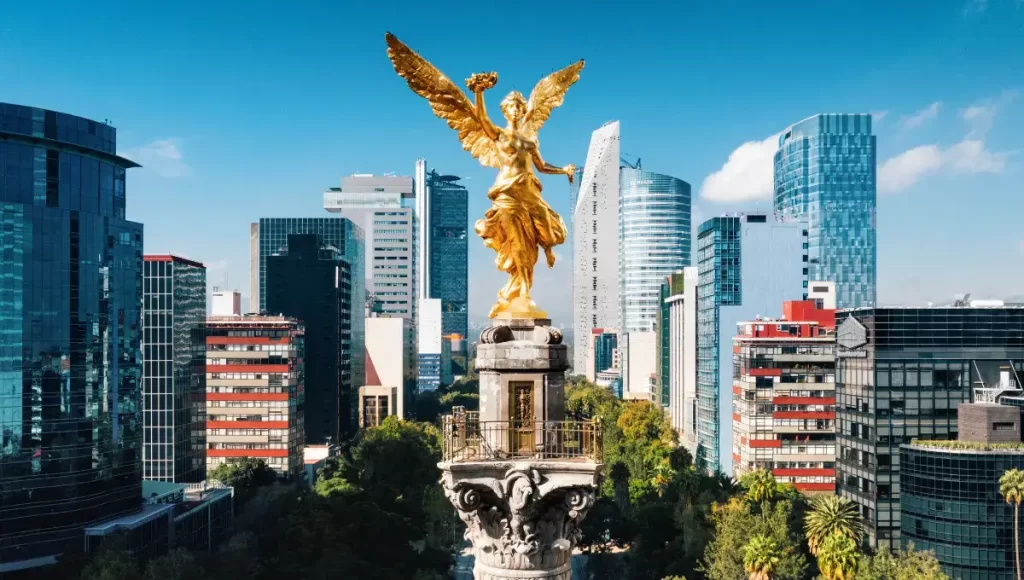 I acknowledge that traveling to Mexico City (also known as CDMX) alone may seem highly scary, and many people wonder if it is secure to do so. I felt very safe traveling alone as a woman in Mexico City and taking day trips to places like Puebla City, Puebla, Mexico.
Although it can be intimidating to travel alone as a female solo, CDMX is a stunning city with markets, art, history, and some of the best food in the world. It's an exciting location, and traveling alone in Mexico's metropolis is fun because it's such a vibrant metropolis.
---
8. Guadalajara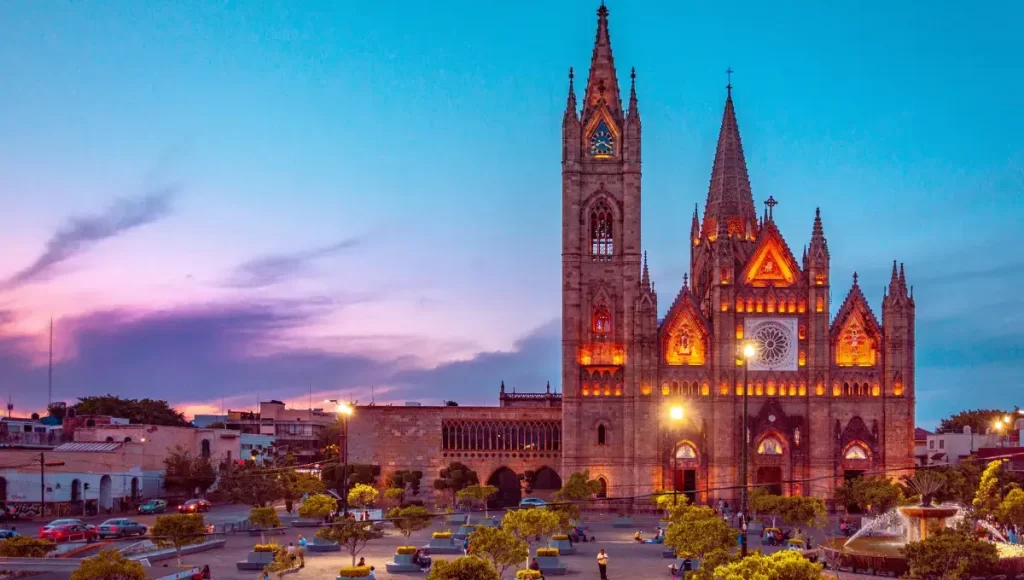 Guadalajara, which I visited in December 2019, has to be among the most incredible places for solitary female travelers in Mexico.
Although Guadalajara has an international airport, it is about six hours by bus or rental vehicle and one hour by plane from Mexico City.
This is a lively, colorful, laid-back city with safe areas like Chapultepec and Colonia Americana, which house some of Guadalajara's best hotels.
It's simple to meet locals and other visitors because there are so many accessible guesthouses and hostels.
There are a ton of activities to do in GDL, which is the second-largest metropolis in Mexico after Mexico City.
Don't forget Monterrey, Nuevo Leon, if you enjoy visiting large cities. Start your Guadalajara agenda with a visit to the Zocalo and Centro Historico, also known as the city center or old downtown.
---
9. San Miguel de Allende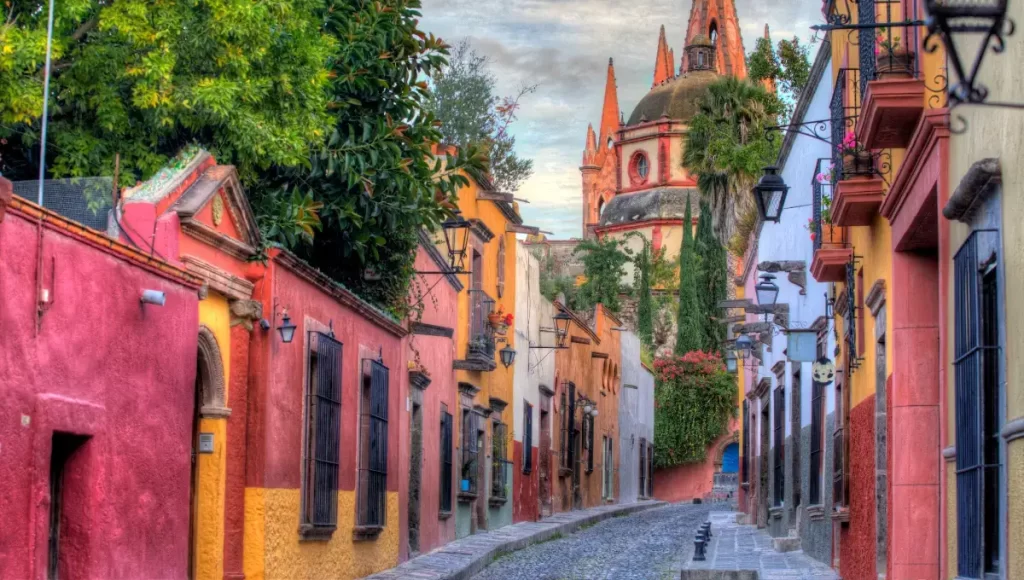 Among the most popular travel locations in Mexico is San Miguel de Allende. Everyone enjoys it, including ex-pats, artists, single travelers, and digital nomads.
San Miguel is an excellent stop on your solo travel journey in Mexico, blessed with a lovely climate all year round, magnificent architecture, and a ton to see.
San Miguel, a city in Central Mexico's Guanajuato state, is well known for its clear skies, cobblestone streets, and attractive architecture.
It resembles the neighboring tourist hotspots of Queretaro City and Guanajuato City in appearance, and interestingly enough, all three are Mexico's UNESCO World Heritage Sites!
The town is still well-known for its festivals, art, culture, and architecture today. Visit Fabrica La Aurora, a former textile mill converted into an art gallery.
Don't miss the sizable, gothic Parroquia de San Miguel Arcangel cathedral among the various things to do in San Miguel de Allende.
---
10. Guanajuato City, Mexico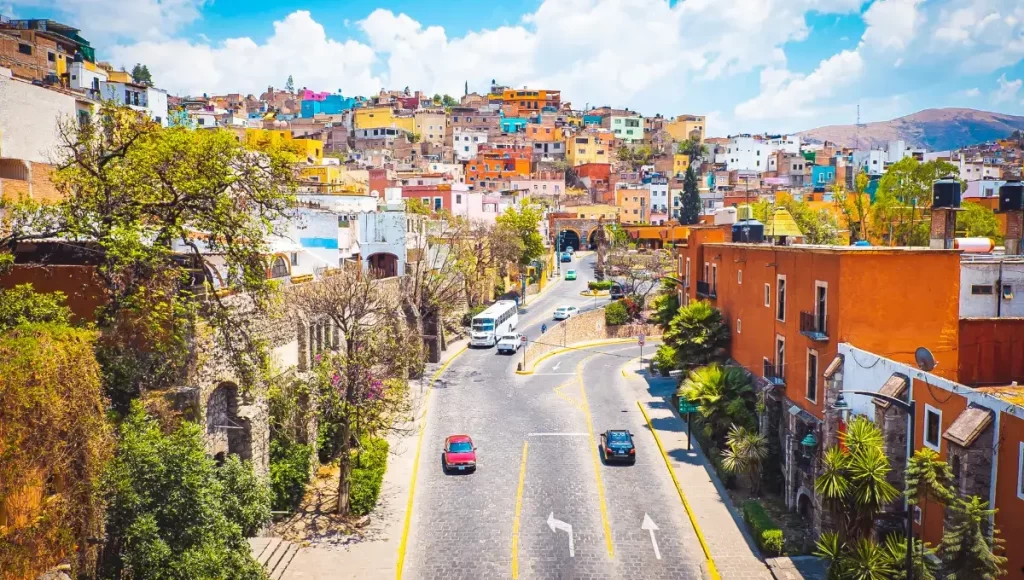 I formerly lived in Guanajuato City, Mexico, and thought it was one of the country's most distinctive and attractive cities.
Guanajuato offers a wide variety of exciting activities that are both inexpensive and free. Guanajuato City, the state's capital, is located in a valley where many buildings are perched on the edge of a mountain, providing breathtaking views over the city.
With its vibrantly colored structures in contrast to the muted hues of the natural world and the earthy mountains, it is one of the most Instagrammable places in Mexico. In Downtown Guanajuato, both during the day and at night, I felt secure moving around.
Constant activity is everywhere, and people enjoy this vibrant city by visiting pubs and dining in restaurants. However, it's crucial to take care of your possessions when moving about.
---
11. Sayulita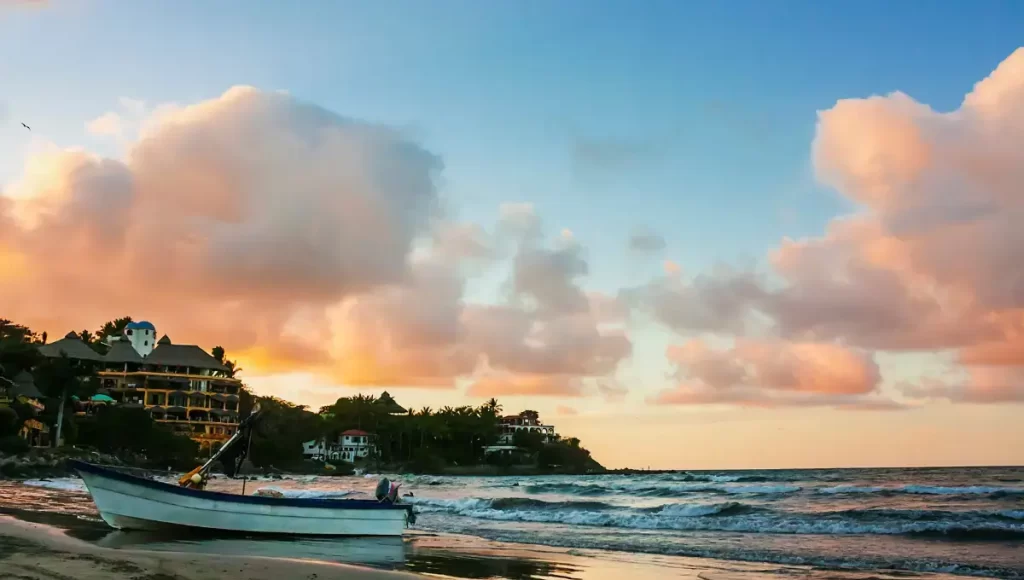 In 2019, I made my first trip to Sayulita, Mexico, in the Nayarit state, and I ended up relocating there for three years. Being a small town with less than 3,000 residents, you can quickly meet locals and other tourists, and after a week of staying full-time, you'd soon come to know everyone.
I felt pretty protected as soon as I came since there was a tremendous desire to be a part of the community here. For instance, the entire town organized a food drive for people who had lost their jobs when the virus struck in May. It was breathtaking to witness and take part in.
Despite this, the town has a meager crime rate due to its tight-knit society. Even gossip spreads quickly! If your belongings go missing on the beach and you post about it in the neighborhood Facebook group, word gets out quickly, and everyone pitches in to assist you in catching the culprit.
---
Safety Considerations for Solo Travelers in Mexico
Below are some of the basic things which we should keep in our mind while traveling alone in Mexico.
A. Understanding Local Safety Conditions
Understanding local safety conditions is essential before going out on a solo travel journey in Mexico. Despite the fact that Mexico is a stunning and diverse country, it's crucial to be aware of potential threats and take the appropriate safety measures. Here are some important things to think about:
Research and Stay Informed: Research the safety situation in the particular locations you plan to visit before your trip. Keep informed of any travel advice or warnings provided by the government of your nation or other trustworthy sources.
Crime Hotspots: Crime is more common in some regions of Mexico than in others. When visiting areas or towns with a history of theft or violence related to drugs, take precautions. For the most recent information, check with regional authorities, travel forums, and experienced travelers.
Tourist Areas: In general, popular tourist areas in Mexico have increased security and a significant police presence. Minor crimes like pickpocketing and scams can still happen, though. Keep an eye out and protect your belongings, especially in busy areas or while taking public transportation.
B. Tips for Ensuring Personal Safety
In order to reduce potential risks and have a safe trip, solo travelers should pay additional attention to personal safety.
Blend In: Dress modestly and fit in with the surroundings to avoid attracting unwanted attention. This can lessen the possibility that you will be picked out as a tourist.
Be Mindful of Your Valuables: Passports, money, and other valuables should be kept in a secured spot, such as a hidden money belt or a hotel safe. When traveling, secure your luggage with a lock or padlock.
Stay Connected: Your vacation arrangements should be shared with a trustworthy friend or relative, who you should also keep frequently updated. Tell them about your travel plans, accommodations, and emergency phone numbers.
Use Reliable Transportation: Especially at night, choose certified taxis or known ride-hailing services. To reduce your risk of being targeted, stay away from unregistered cabs and never take rides from strangers.
Trust Your Instincts: Pay attention to your instincts. Removing yourself from a situation or person if you feel unsafe or uneasy should be done. In order to ensure your personal safety, it can be important to trust your gut feelings.
C. Recommended Safety Precautions
Your security while traveling alone in Mexico can be greatly increased by taking preventative safety precautions. Think about the following safety measures:
Travel Insurance: Get complete travel insurance that includes personal belongings coverage, trip cancellation, and medical emergencies. Make sure the policy covers activities you plan to take part in and solo travel.
Secure Accommodation: Make it a priority to stay in places with an excellent reputation, good reviews, and security features. Look for amenities like well-lit entrances, 24/7 customer service, and reliable door and window locks.
Secure Digital Presence: Use secure Wi-Fi connections, stay away from public Wi-Fi when conducting critical business, and create strong, one-of-a-kind passwords for your devices and online accounts to safeguard your digital identity.
Emergency Contacts: Keep a list of emergency contacts useful, including the local police, the embassy or consulate of your nation, and crucial phone numbers for your bank and insurance company.
Learn Basic Phrases: Learn some fundamental Spanish words and phrases so you can communicate clearly and ask for assistance if necessary. The effort is appreciated by the locals and can be helpful in an emergency.
A good attitude and an open mind are crucial while starting on a solo travel trip, even though safety precautions are crucial. You can travel to Mexico's fascinating locations while prioritizing your own safety if you are prepared and alert.
---
FAQs About Best Solo Travel Mexico Destinations
There are a lot of questions that come to mind when planning a solo trip to Mexico destinations., some of the commonly asked questions are answered below.
Q. Do I need a visa to travel to Mexico?
A. For visits up to 180 days, most nations, including the USA, Canada, and the UK, do not require a visa. Prior to your trip, you must, however, confirm the country's visa requirements.
Q. What is the best time to visit Mexico?
A. The ideal time to travel to Mexico depends on your travel choices, although the country boasts a beautiful temperature all year round. December through April is the busiest travel period because of the mild, dry weather.
Q. What are the must-visit destinations for solo travelers in Mexico?
A. Numerous locations in Mexico are ideal for single visitors. Mexico City, Cancun, Playa del Carmen, Tulum, Puerto Vallarta, and Cabo San Lucas are a few of the major vacation spots.
Q. What is the local currency, and how do I exchange money?
A. The Mexican peso (MXN) is the country's official currency. Banks, exchange bureaus, and the airport all provide currency exchange services. Avoid transferring money in unapproved locations or on public roadways.
Q. What are the local customs and cultures I should be aware of?
A. Respect for regional customs and traditions is crucial since Mexico has a rich cultural past. Mexicans are renowned for their warmth and friendliness, and it's normal to grin or nod when you welcome a stranger.
Q. Is it safe to travel alone in Mexico?
A. Solo travel in Mexico can be safe with proper precautions.
Q. How can I stay safe as a solo female traveler in Mexico?
A. Travelers who are female solo should prioritize their personal safety in Mexico by booking respected hotels, avoiding remote locations at night, and being conscious of their surroundings.
Q. What are some budget-friendly options for solo travelers in Mexico?
A. Hostels, transportation by bus, eating at street stands, and seeing inexpensive or free attractions are all economical options for single travelers in Mexico.
Q. Are there any specific cultural customs or etiquette I should be aware of when traveling alone in Mexico?
A. When traveling alone in Mexico, it's crucial to observe local etiquette and customs. For example, give someone a handshake or a kiss on the cheek when you meet them, dress modestly when visiting holy places, and get permission before taking their picture.
Q. Is Mexico a good place for solo travel?
A. Yes, Mexico offers a diverse range of destinations and experiences that make it a great place for solo travel.
Q. What is the safest city in Mexico for solo travelers?
A. While safety can vary, some cities considered relatively safe for solo travelers in Mexico include Mexico City, Mérida, and San Miguel de Allende.
Q. What are the safest cities in Mexico for solo females?
A. Cities like Mérida, San Miguel de Allende, and Oaxaca are often considered safer options for solo female travelers in Mexico due to their welcoming and friendly atmospheres.
A. Is Cancun safe for a solo female traveler?
A. Cancun is typically more touristy and has sophisticated safety measures, making it a rather safe destination for solo female tourists. However, it's crucial to use caution and follow by safety precautions.
---
Conclusion: Embark on an Unforgettable Solo Adventure
Mexico is a place that is best visited alone and in your own time. Although it's vital to be aware of the appropriate safety precautions and organize your trip properly, traveling alone in Mexico may be a wonderful experience. We hope our answers to your queries about Mexico's solo travel places have helped you prepare for your trip.
Keep in mind to travel lightly, drink enough water, and enjoy yourself while touring the Mayan and Aztec homelands.
---
Tell Us In The Comments As per you Which One Is The Best Solo Travel Mexico Destinations?
Also, don't forget to book your personalized holiday package with Fiery Trippers. Let us make your vacation a romantic as well as a dreamy getaway.