Are you looking for the best places to visit in Chicago for your upcoming trip? If you have no idea what are the tourist places in Chicago? This article can help you in finding the best things to do in Chicago.
Is Chicago a safe city to visit? Like any major city, Chicago has areas with higher crime rates. However, many of the city's popular tourist destinations are generally safe. It's always advisable to stay aware of your surroundings and take necessary precautions while exploring the city.
Chicago, also known as the Windy City, is a vibrant metropolis nestled on the shores of Lake Michigan.
With its iconic skyline, diverse neighborhoods, rich history, and vibrant arts scene, Chicago offers a plethora of activities and attractions for both locals and visitors.
Whether you're a history buff, food enthusiast, art lover, or nature seeker, there's something for everyone in the city.
With 77 distinct neighborhoods, a wide range of events, a long coastline, and lovely parks and walks, Chicago has plenty to offer every resident.
Award-winning theatres, landmark buildings, and a buzzing eating scene all be added to that list to create a world-class destination right in the middle of America.
Here are some of the top things to do in Chicago right now, ranging from an arts education to a fully outdoors itinerary (with lots of simple to fancy snacks along the way).
---
Here Are The List Of 11 Best Things to Do in Chicago
After a lot of research and considering the traveler's feedback we have shortlisted some of the best places to visit in Chicago.
Pizza City USA
The Salt Shed
The Morton Arboretum
Museum of Contemporary Art, Chicago
Lincoln Park Zoo
3 Arts Club Cafe
Auditorium Theatre
Chicago Architecture Foundation River Cruise
intuit: The Center for Intuitive and Outsider Art
The Second City
Green Mill
1. Pizza City USA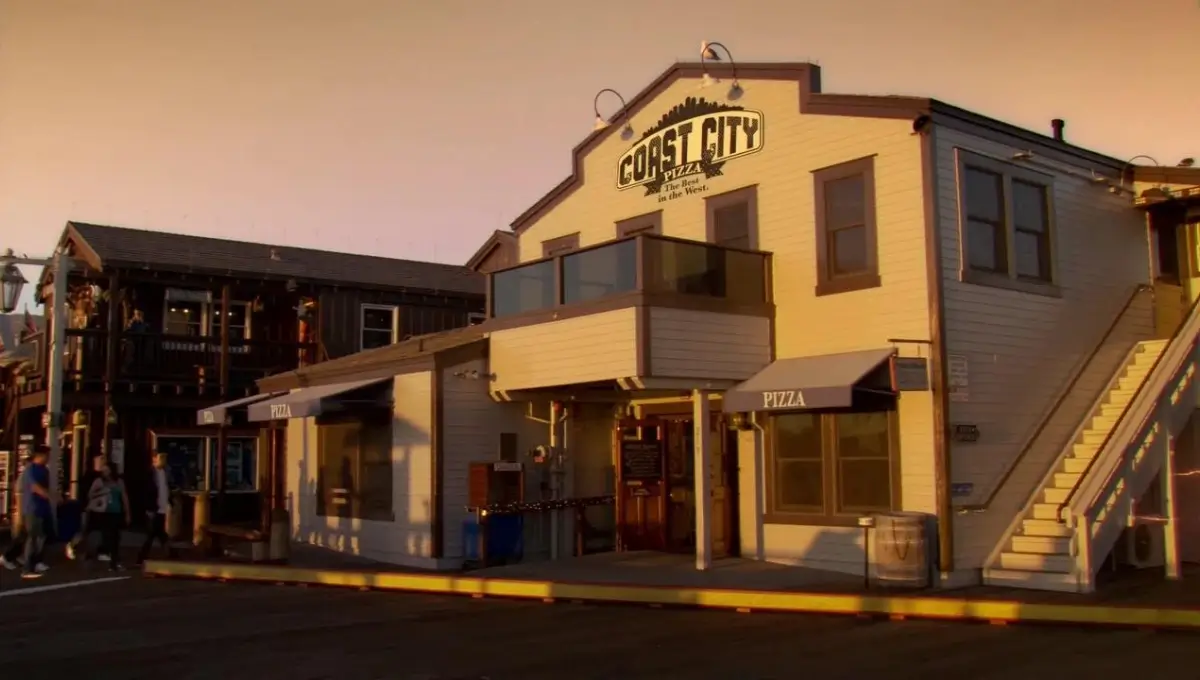 To rapidly comprehend Chicago's diverse pie styles, James Beard Award–winning culinary reporter Steve Dolinsky divided the city into ten different types of pizza when writing his book Pizza City USA.
He began a tour exhibiting that variety as a result of his research, giving him and a group of "doughnuts" the ability to promote Chicago's varied pizza scene to tourists and residents. There are four tours, each featuring 3–4 different types of pizza.
A walking tour of downtown on Friday nights, a bus tour of various neighborhoods, a walking tour of the West Loop on Saturdays, and a walking tour of Bucktown and Wicker Park on Sundays.
Although the locations vary depending on the trip, you can count on visits to well-known eateries like Eataly, Bar Cargo (Roman), Labriola (deep pan), My Pi (deep dish), Robert's (artisan), and Paulie Gee's Logan Square (Detroit-style).
Prepare to increase your pizza IQ; the team also covers a lot of 'za lingo and local history and analyzes the various pie styles.
---
2. The Salt Shed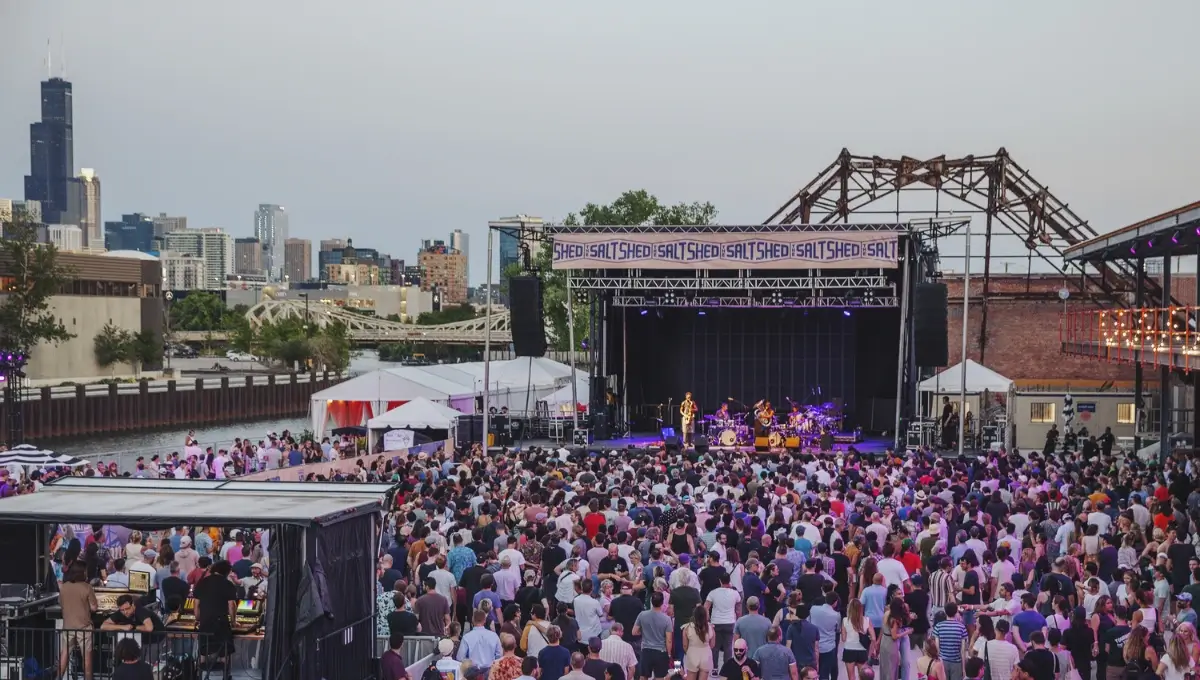 This wildly popular newcomer, located inside the landmark Morton Salt building on the North Branch of the Chicago River, was created by the team behind some of Chicago's top dining establishments and concert venues.
A full lineup of performers, including First Aid Kit, Pretty Lights, Caamp, and Tash Sultana, will be playing at the indoor-outdoor venue this summer after a limited launch last year.
This year's rollouts include indoor performances this winter and outdoor performances throughout the year. Multiple-level ticketing tiers make it easier for visitors to choose their seats for a commission.
Even if you don't always have great viewing angles (the facility is currently regarded as Chicago's most prominent independent concert venue, with a capacity of 3,500 for indoor events and 5,000 for outdoor performances), you're still in luck because it features a cutting-edge sound system by L-Acoustics.
The restaurant offers a wide variety of regional cuisine, including Pizza Friendly Pizza and Café Tola. Locate them outside Fairgrounds, ideal for getting a meal before a show.
---
3. The Morton Arboretum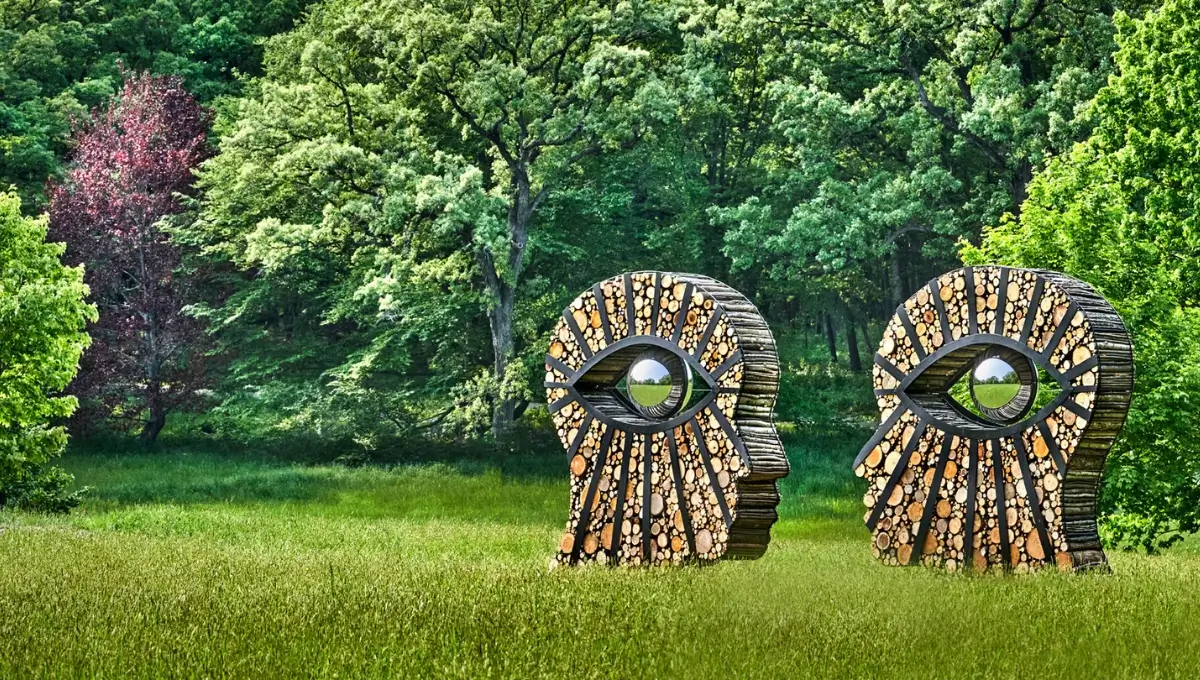 The Morton Arboretum, about 30 minutes west of Chicago's downtown, seems to be in another country. It's a peaceful retreat that nourishes the spirit and intellect.
Several of the site's art pieces, such as the living display focused on tree growth, are devoted to the natural sciences and are cycled seasonally.
The current exhibit, "Human+Nature," features renowned sculptor Daniel Popper's creations. This Popper installation is now the largest worldwide, with five pieces on view around the arboretum's 1,700 acres.
At $16 per ticket, it's a relative steal considering it's open daily from 7:00 a.m. to sunset. This is the ideal urban retreat for outdoorsy types looking to unwind, with a maze garden and more than 16 miles of hiking route.
---
4. Museum of Contemporary Art, Chicago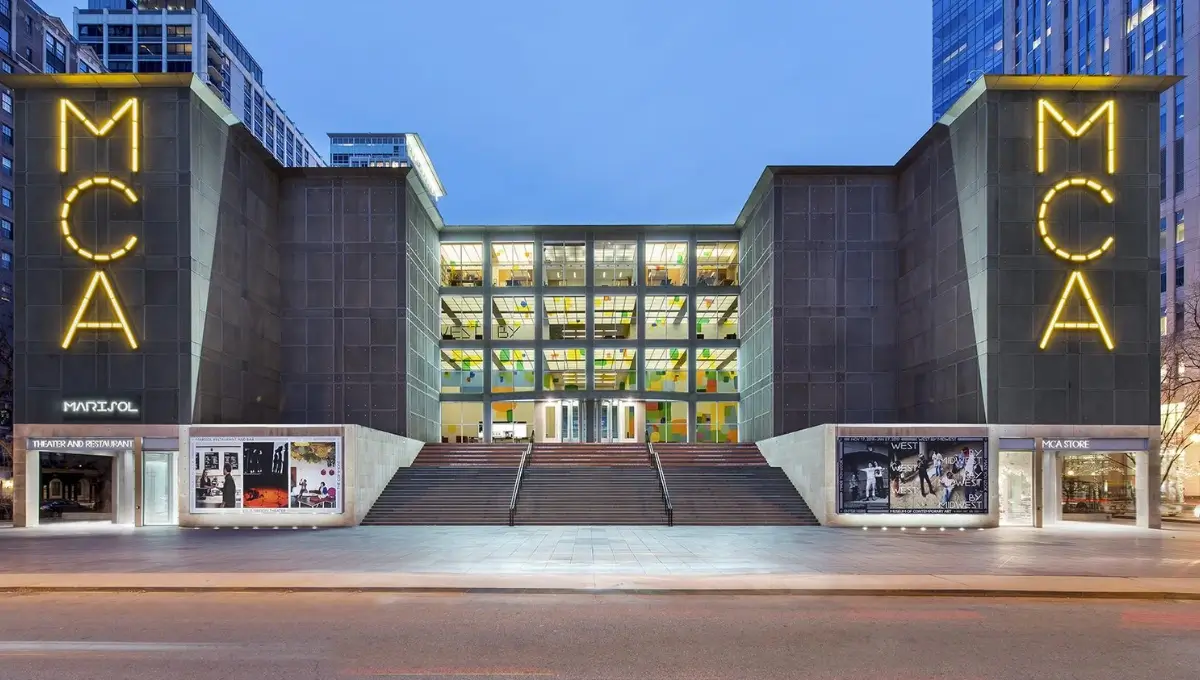 One of the city's museums, the MCA, is almost always changing. With a tiny permanent collection, it focuses on special exhibits, which include anything from large-scale installations to video, fashion, music, and photography.
These exhibits feature both established international artists and up-and-coming local artists. Past exhibitions have included Virgil Abloh: Figures of Speech, Takashi Murakami: The Octopus Eats Its Leg, and David Bowie Is.
Additionally, it is home to Marisol, where chef Jason Hammel serves seasonal fare and boasts one of the best gift shops (ever).
Visit throughout the summer to experience their "Tuesday on the Terrace" music series and 21 Minus, a yearly event honoring the upcoming generation of performers.
---
5. Lincoln Park Zoo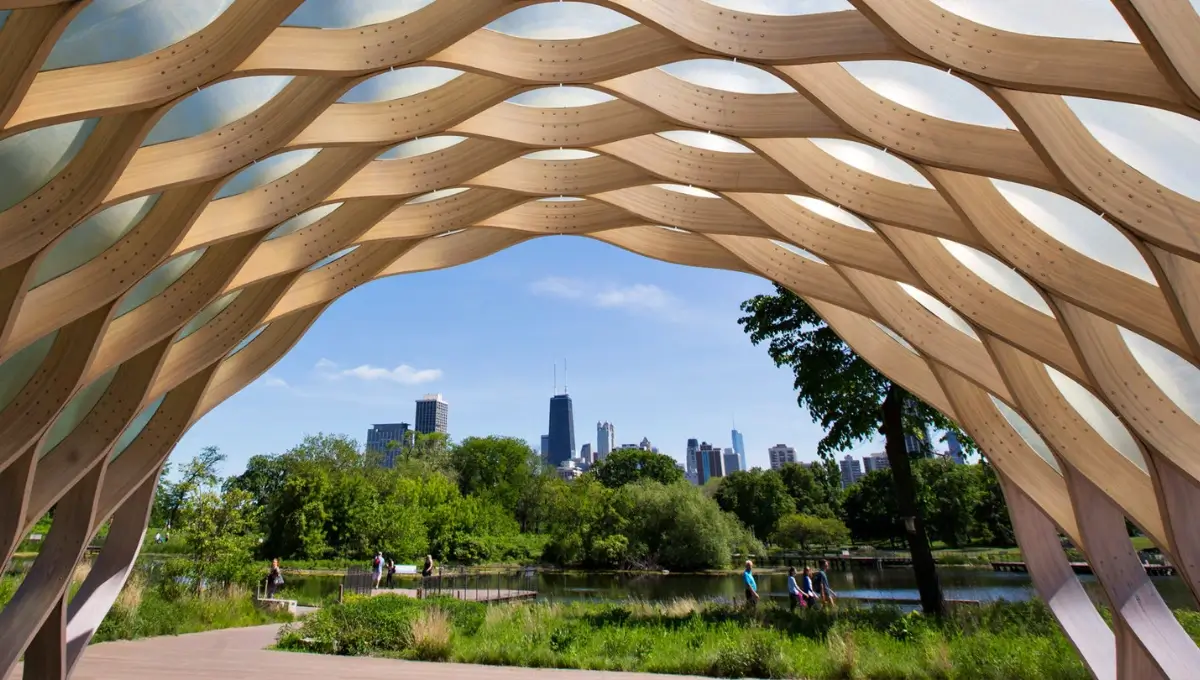 This zoo, situated in Chicago's Lincoln Park, provides free, kid-friendly entertainment all year long, including the joyous Zoolights throughout the holidays (reservations are necessary for all visits, though).
The expansive grounds balance open, natural areas with various animal exhibitions by being harmoniously woven into the park's terrain.
Lincoln Park Zoo is a terrific alternative to keep everyone entertained while remaining on a budget if you forego the costly refreshments (but perhaps spring for a paddle boat trip).
Visit the animals, ride the Lionel Train Adventure or the AT&T Endangered Species Carousel, and eat at a family-friendly restaurant like Bird's Eye Bar & Grill or the Patio at Café Brauer.
---
6. 3 Arts Club Cafe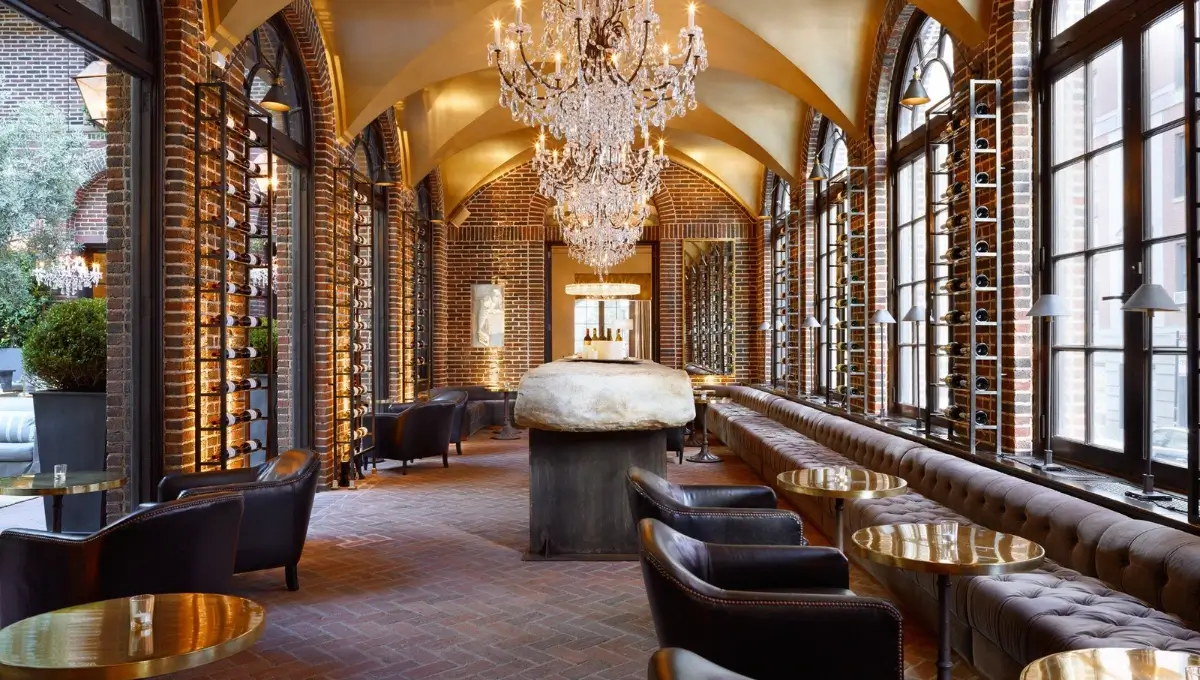 More than 15 RH eateries exist across the country today, but the first was the 3 Arts Club Café in Chicago, which opened its doors in 2015.
It is located in the 70,000-square-foot design gallery of Restoration Hardware, which once served as the Three Arts Club, a home constructed in 1914 for young women studying music, drama, and the visual arts.
The six-story structure has been transformed into a magnificent labyrinth exhibiting RH's numerous décor whimsies (from the brand's Design Atelier line to its children's collections), giving the area a royal makeover today.
Arrive early if you're coming here with friends or a special plus one to grab a coupe and explore the old building before your table is ready.
---
7. Auditorium Theatre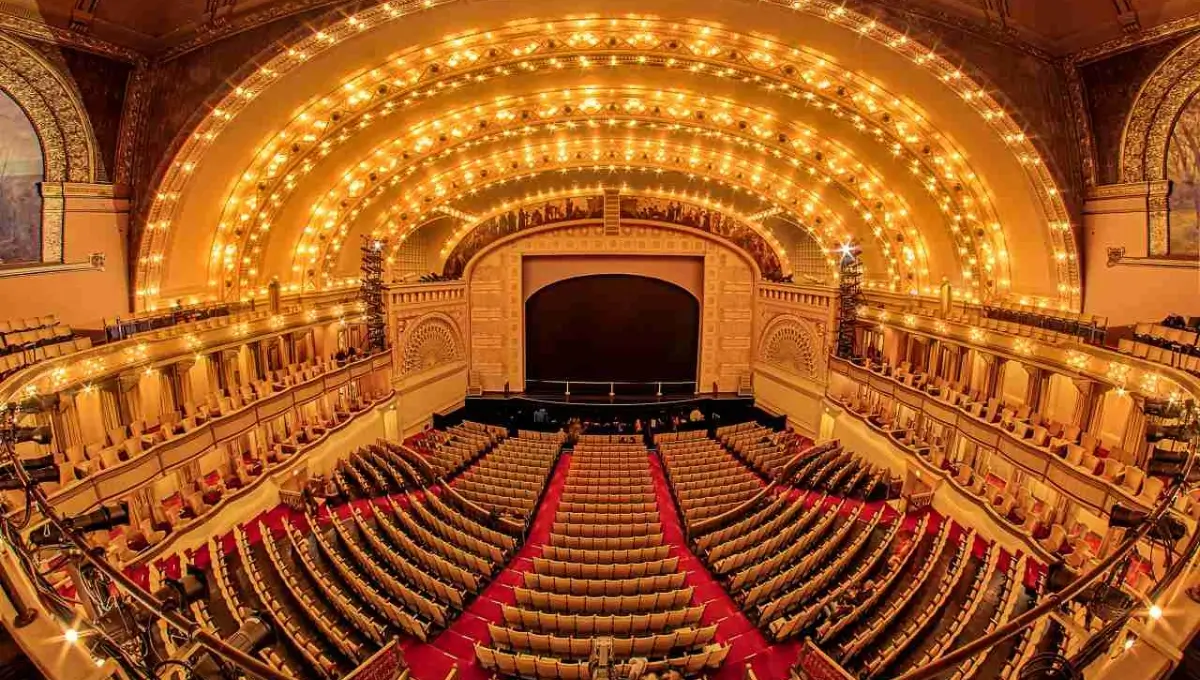 Ferdinand Wythe Peck, a Chicago businessman, started planning the Auditorium Theatre and opened the venue in 1889 after being motivated to construct a theatre that would help the city and serve as the largest and most elaborate building in the world.
Since then, the theatre has hosted important historical occasions and productions and has racked up outstanding accolades (including classification as a National Historic Landmark).
Look for events this season with Tom Hanks, The National, and Loreena McKennitt, among others, on the calendar.
Visiting here will benefit anyone looking for a dose of the arts in elegant, historical surroundings. Make it a romantic night or a gathering of friends for a speaker's event or performance.
---
8. Chicago Architecture Foundation River Cruise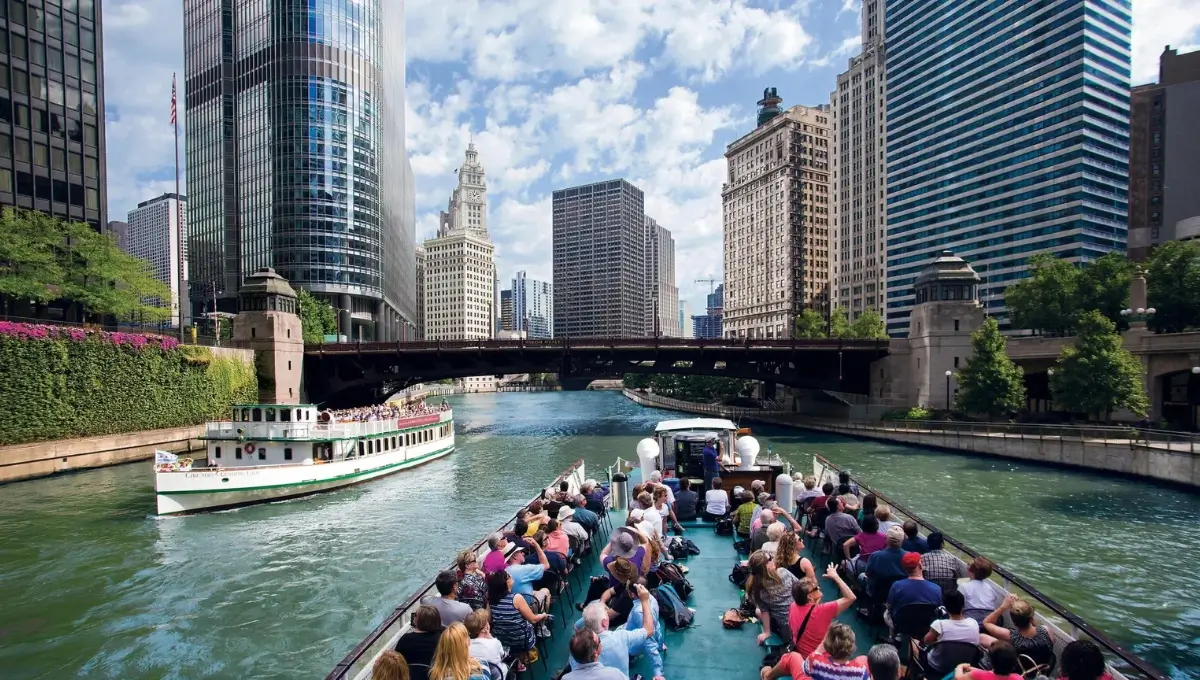 The Architecture River Tour, which the Chicago Architecture Centre operates, is among the best in town (and a good substitute for some tourist trap tours).
The voyage explores Chicago's origins from several branches of the Chicago River and is conducted on a barge in the spring, summer, and more excellent fall weather. It offers both daytime and evening tours.
The Architecture Center-trained docent speaks over a loudspeaker that can be heard throughout the entire boat, even though crowds are frequently big. (Pro tip: When you board, go directly upstairs and sit at the back for the best views.)
In 90 minutes, you'll learn about 50 buildings along the Chicago River, discover details about a topographical chart of the river that isn't widely known, and discover the only skyscraper in the city's skyline created by a female architect who has won awards.
---
9. intuit: The Center for Intuitive and Outsider Art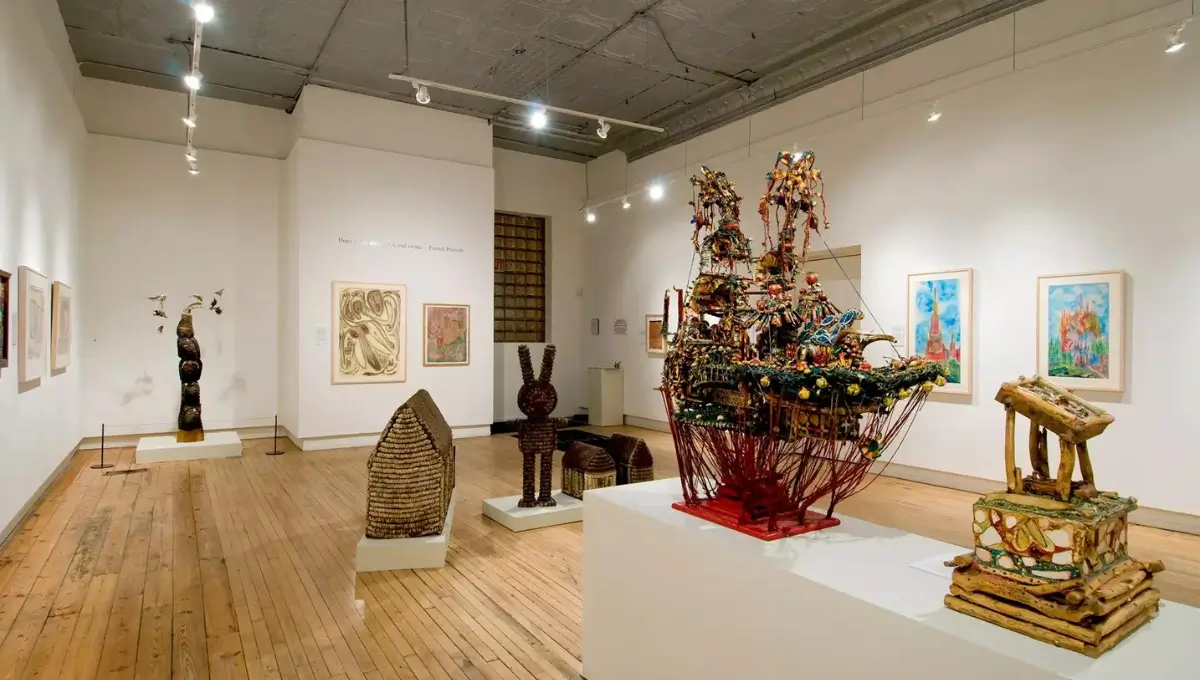 Intuit is a great shrine to self-taught creators across all media types and is one of the only museums entirely devoted to outsider art.
You will come into contact with a condensed yet definitive collection of paintings, sculptures, and various items beyond an ordinary brick front. The collective art captivates you with a sense of outlandish daring.
This is a fanciful setting with a contemporary industrial feel. There is plenty of space between exhibits so that you may explore and admire them at your leisure. The museum's curators are ardent supporters of the cause of elevating the creative output of underrepresented groups.
---
10. The Second City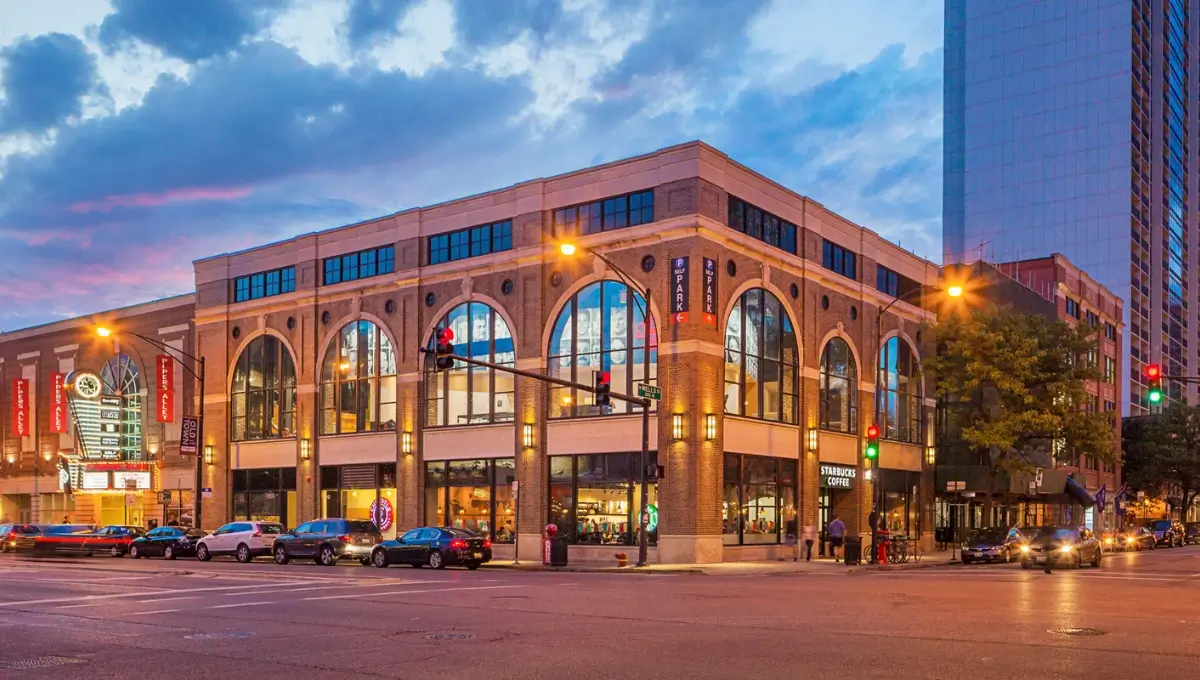 The Second City scene has produced some of the nation's top comedic talent, including Tina Fey, Bill Murray, and Chris Farley.
There is much spread out over three stages and four quaint studio theatres. On marquee nights, The Mainstage event, which showcases the season's top-billed performer, is frequently sold out.
It features long-form improv sketches—the e.t.c. Theatre, which exhibits up-and-coming performers, and the Up Comedy Club, which features stand-up comedy artists, are comparable.
Come early to secure an excellent seat because the performances frequently sell out and are general admission tickets. (Pro tip: If you don't want to strain your neck all night, sit in the back row.
---
11. Green Mill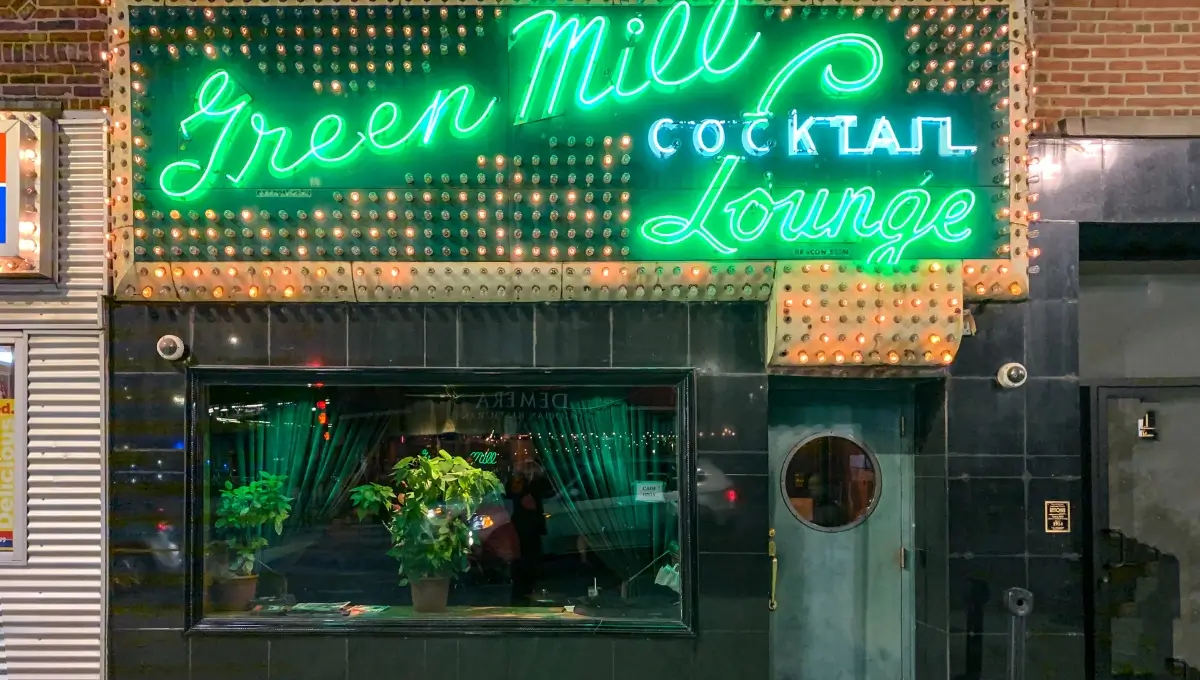 If you're expecting premium beverages or anything fancy, don't come here. This is actual, active history. And the good times are rocking.
The Green Mill is a hospitable and welcoming relic of a bygone era. What's not to love about live jazz, affordable cocktails, and tonnes of local history (Al Capone used to reserve a booth here during Prohibition)? Bar food is not offered here.
If you anticipate needing a snack, bring your bag of potato chips—no one will be the wiser. In the past few years, the selection of craft beers has grown commendably. Take a cold one or a whisky soda, then see where the evening leads you.
---
FAQs For Best Things to Do in Chicago
There are a lot of questions that come to mind while searching best things to do in Chicago some of the commonly asked questions are answered below.
Q. Is 3 days enough to visit Chicago?
A. Yes, 3 days is enough to get a taste of Chicago's attractions and experience its vibrant culture.
Q. Is 2 days in Chicago enough?
A. While 2 days can give you a glimpse of Chicago, more time allows for a more immersive exploration.
Q. What's the crime rate in Chicago?
Q. What month is best to visit Chicago?
A. The best months to visit Chicago are June to September when the weather is pleasant and many outdoor events occur.
Q. What are the top tourist attractions in Chicago?
A. Top tourist attractions in Chicago include Millennium Park, Art Institute of Chicago, Navy Pier, and Willis Tower Skydeck.
Q. What is Chicago famous for?
A. Chicago is famous for its architecture, deep-dish pizza, jazz and blues music, sports teams, and iconic skyline.
Q. Are there any free attractions in Chicago?
A. Yes, there are several free attractions in Chicago, such as Millennium Park, Lincoln Park Zoo, and the Chicago Cultural Center.
---
Conclusion
Chicago is a top destination for tourists from all over the world because it actually offers a blend of culture, history, art, and nature. There is no shortage of interesting things to do in Chicago, whether you choose to tour the city's famous sites, explore its thriving neighborhoods, or indulge in its delicious food. Pack your luggage, embrace your sense of adventure, and get ready for a once-in-a-lifetime trip to Chicago!
---
Tell Us In The Comments As per You Which One is the Best Thing to Do in Chicago?
Also, don't forget to book your personalized holiday package with Fiery Trippers. Let us make your vacation a romantic as well as a dreamy getaway.
---