Are you searching for places to eat in Chicago for your next trip? If you have no idea about which are the good vegetarian restaurants in Chicago, this article can help you in finding the best Vegan restaurants in Chicago.
The vibrant and diverse city of Chicago, which is situated along the shores of Lake Michigan, is well known for its thriving food scene.
The city has a wide variety of restaurants, serving anything from delicious hot dogs to deep-dish pizzas.
What about people who live a vegan lifestyle, though? Well, don't worry! Chicago is also home to a huge selection of excellent vegan restaurants that serve picky plant-based diners.
We'll take you on a dining tour of Chicago's top vegan restaurants in this article, where you can enjoy tasty, healthy cuisine that will make your taste buds dance with joy.
---
Here Are The List Of 11 Best Vegan Restaurants In Chicago, Illinois
Here, we'll look at the best vegan restaurants in Chicago that provide the best flavors, an elegant dining experience, and a taste you'll remember long after your trip.o
Chicago Diner
Handlebar
Kuma's Corner
Cinnaholic
Kale, My Name
Paulie Gee's
Reno
Same Day Cafe
Althea
Brass Heart
Kitchen 17
1. Chicago Diner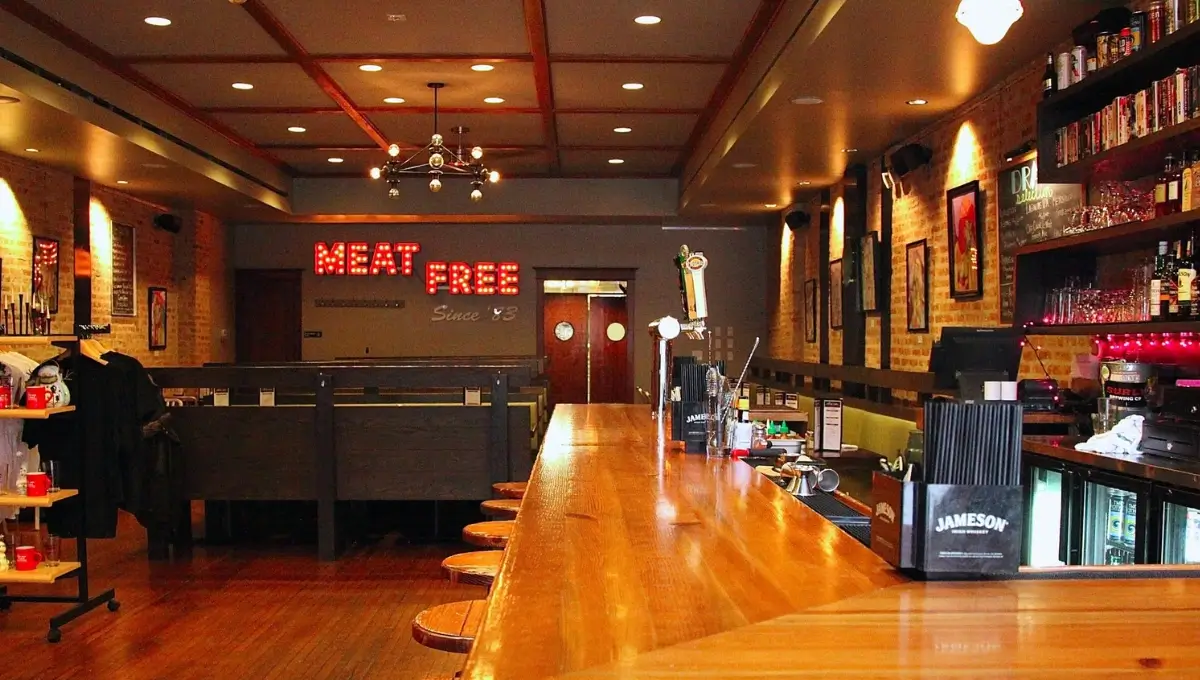 With this one, we've saved the finest for last. We had just finished a hectic long weekend, and it was my last evening in Chicago. We had to cap the trip at the legendary Chicago Diner (whose motto is "meat-free since '83")!
You'll delight in Chicago Diner's menu if, like me, you can't get enough diner food. You really can't go wrong ordering anything from the menu at this type of establishment.
Still, we chose some of their most well-liked dishes, including the Reuben sandwich, the Cuban sandwich, the loaded hot dog, the spinach artichoke dip, and the Caesar salad (we had three of us dining this evening, so don't be too alarmed).
However, this location certainly lived up to its reputation. Vegans, vegetarians, omnivores, and everyone who enjoys excellent dinner food adore it and consider it a must-see place.
---
2. Handlebar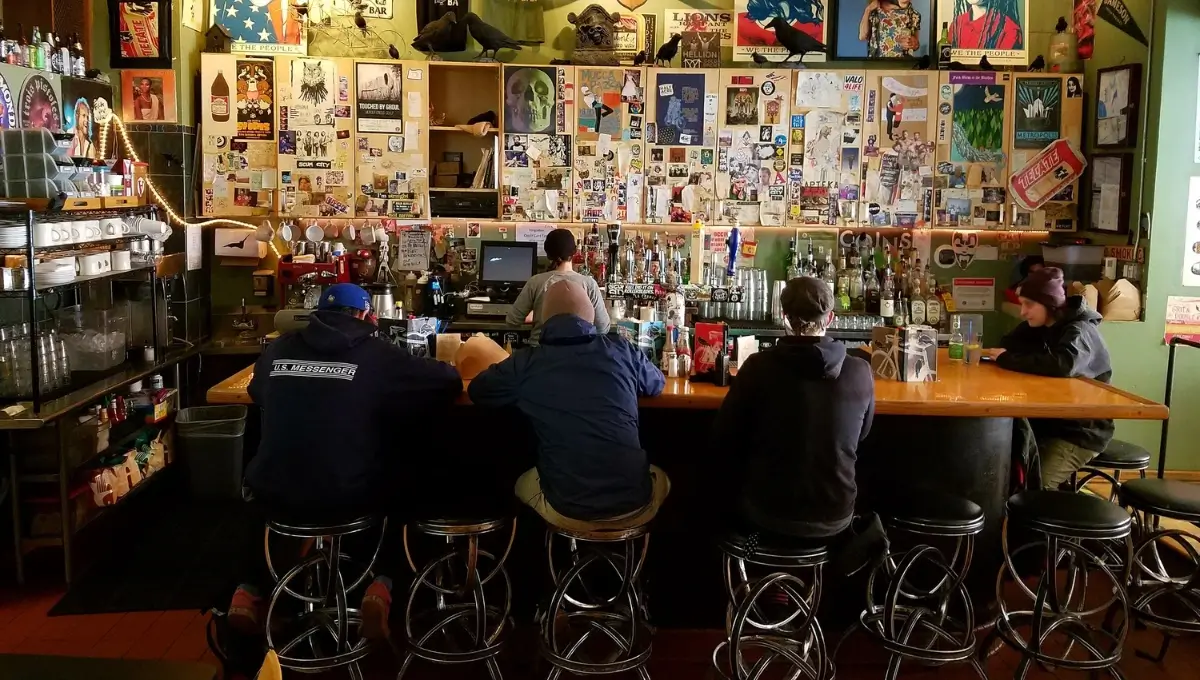 If I'm being honest, even though Handlebar is listed as my #2 choice, it shares the top slot with Chicago Diner.
This Wicker Park vegan and vegetarian eatery is unique and praised as a local favorite. It frequently requires a short wait and for a good cause.
When I first bit their sloppy joe, I realized why there was all the commotion. Even though Handlebar is a little restaurant, the cuisine is very unique.
Bonnie and I had to decide what to get. Still, I'm so pleased we went with the Sloppy Joe to split because it was the nicest sloppy joe I've ever had because of the expertly marinated carne de soya, intensely tangy BBQ sauce, creamy coleslaw, and pillowy pretzel bun.
We also shared their vegan dream mac with fried onions on the side, as well as their everything green salad with vegan ranch.
---
3. Kuma's Corner
Kuma's Corner is the place to go if you're craving an extraordinarily filling vegan burger in Chicago.
The black bean vegetable patty contains eggs, so The Converge is their only entirely vegan burger, but gosh, did they take their time to perfect this burger?
With an Impossible patty, cherry tomato jam, avocado mash, arugula, red onion, vegan cheddar, and roasted garlic mayo on a homemade bun, The Converge offers everything you could desire in a sumptuous vegan burger. It's simply fantastic.
---
4. Cinnaholic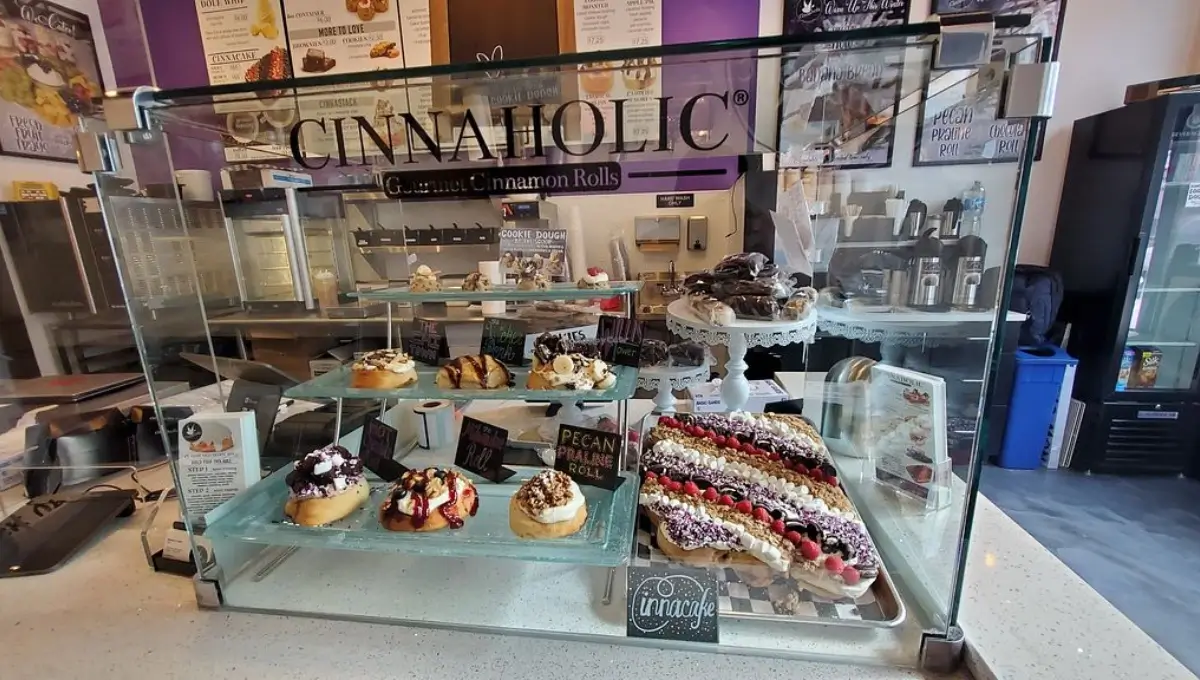 This location reminds me of malls from my youth, although there's a brand-new cinnamon roll business in town. A 100% plant-based bakery called Cinnaholic is here.
I was overcome with nostalgia as we entered the Wicker Park Cinnaholic boutique as the beautiful aroma of cinnamon buns enveloped us.
However, these buns are entirely vegan and, despite being very sweet, a significantly better option than most of us consumed as children. And wow, are they wonderful.
Between the warm, melty cream cheese icing and the yeasty, gooey pastry dough sprinkled with cinnamon sugar, this place is undoubtedly a front-runner for the most excellent vegan dessert in Chicago.
---
5. Kale, My Name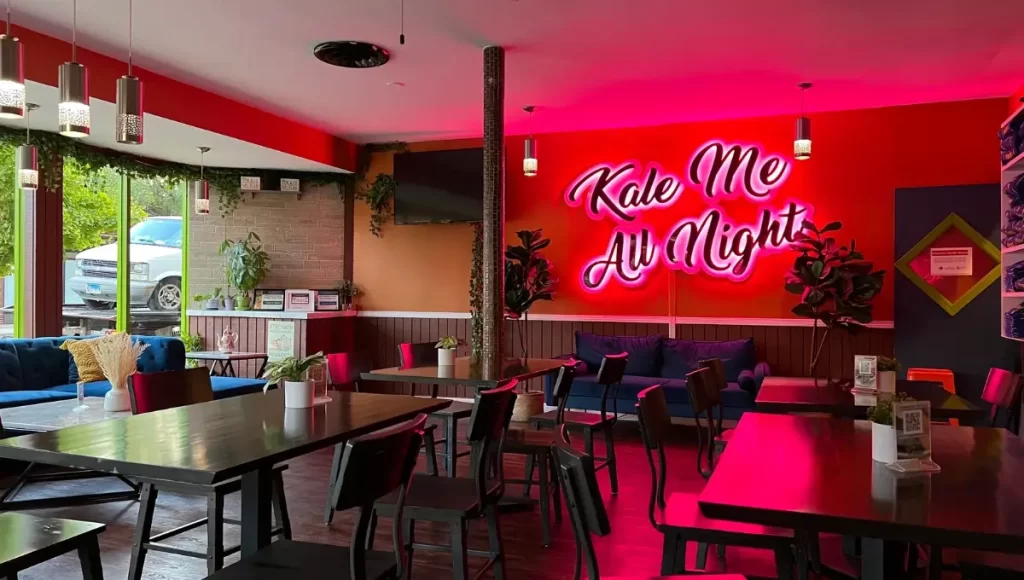 We had a couple of consecutively decadent lunches before this 100% plant-based lunch, and it was such a relief (no regrets)! Kale My Name offers a vast selection of healthy but delicious food.
It was such a refreshing, filling lunch that I ordered the roasted pepper and eggplant dip with pita and the avocado Caesar wrap.
For my subsequent visit, I also noted that they have an afternoon tea party every day from 11 am to 5 pm. Avocado toast, pita and dips, a variety of organic teas, and vegan cookies are all included in the $35 price tag.
---
6. Paulie Gee's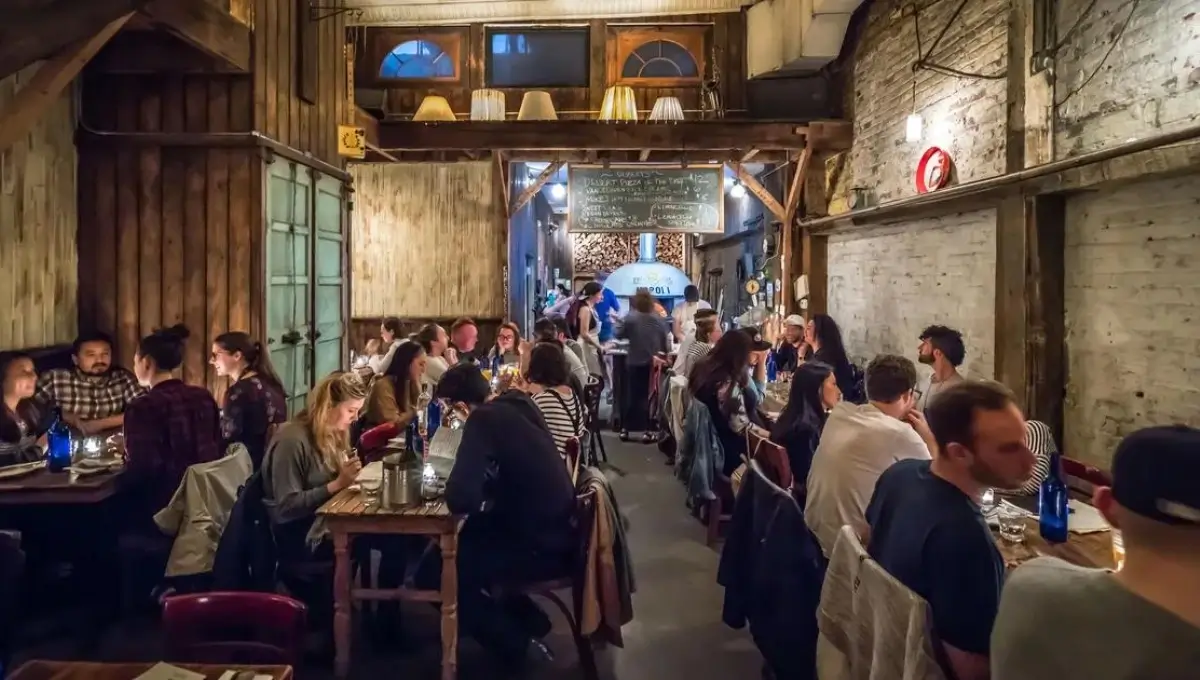 Before I became vegan (B.V. ), I visited Paulie Gee's in Brooklyn and fell in love with their pizza. It wasn't until I visited Chicago, though, that I was pleasantly surprised to learn that they offer a vegan pizza menu.
We chose their Rabbit Pie with Italian tomatoes, garlic, baby spinach, red onions, soy chili sauce, and house-made vegan fennel sausage (very excellent and not too heavy on the fennel, which is a necessity for me). They offer a few vegan 'za options as well.
---
7. Reno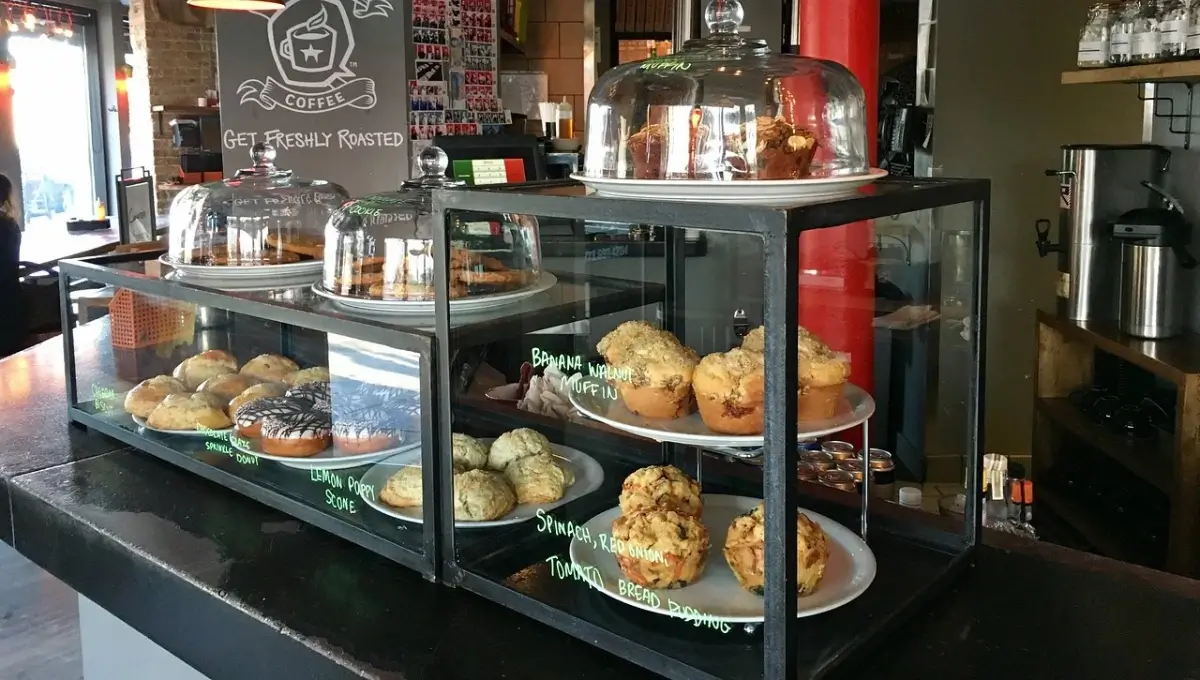 Not to be mistaken with the Vegas of Tahoe, this lovely Chicago restaurant serves vegan brunch and vegan dinner. This is where to get a vegan bagel if you're in the mood.
Though they provide other vegan alternatives, such as tofu scramble, the rest of their menu isn't entirely plant-based.
I chose the Olympian on an Everything bagel, a fantastic bagel sandwich with a vegetarian patty, homemade vegan tofu ricotta, red onion, and garlic confit.
---
8. Same Day Cafe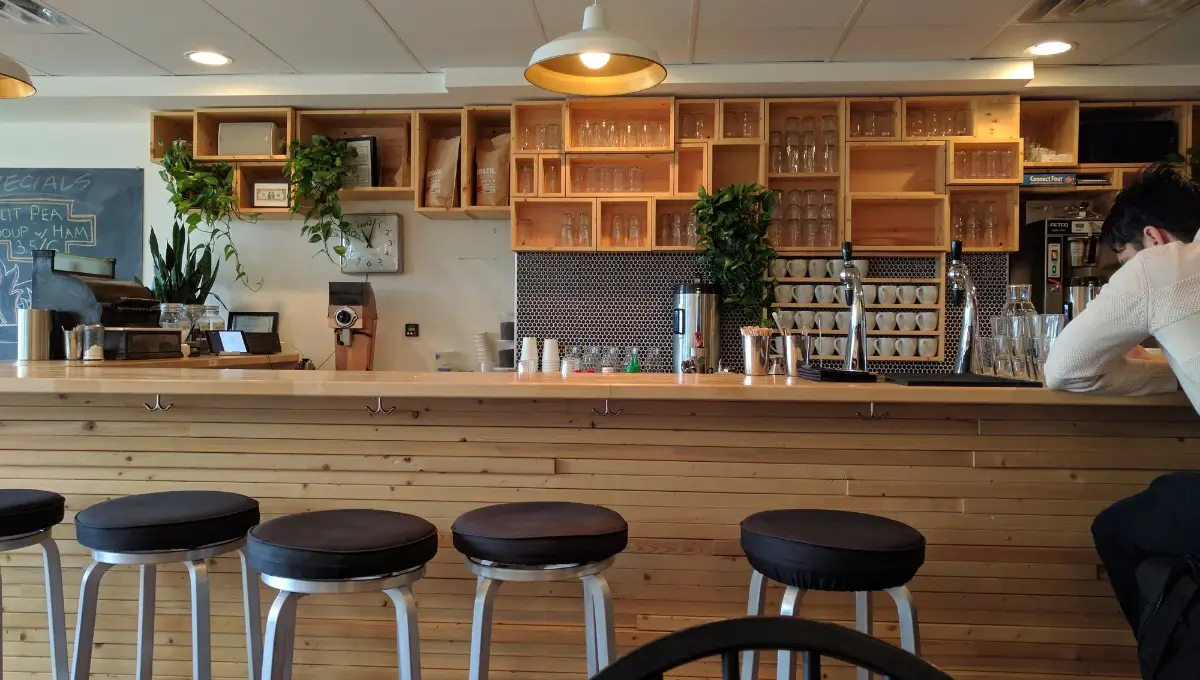 This inconspicuous locals' hangout in Logan Square has an excellent selection of comfort food, vegan ice creams, and a good iced coffee.
I choose their kale burger patty melt for my final lunch before leaving for the airport. It was fantastic and the ideal dinner to fill me up before a flight.
It also made me realize that I hadn't had a patty melt since I switched to veganism and that a veggie patty made it taste even better.
Theirs is served with kale burger, caramelized leeks, and thousand island dressing on house-made rye bread. I missed a few vegan restaurants in Chicago.
If I took away anything from this trip, it was that Chicago has much more to offer than I ever imagined.
Between the lake, the city's numerous parks, the kind locals, and, yes, the infinite vegan eateries, I can't wait to return. Planning for my upcoming vegan Chicago restaurant tour has already begun.
---
9. Althea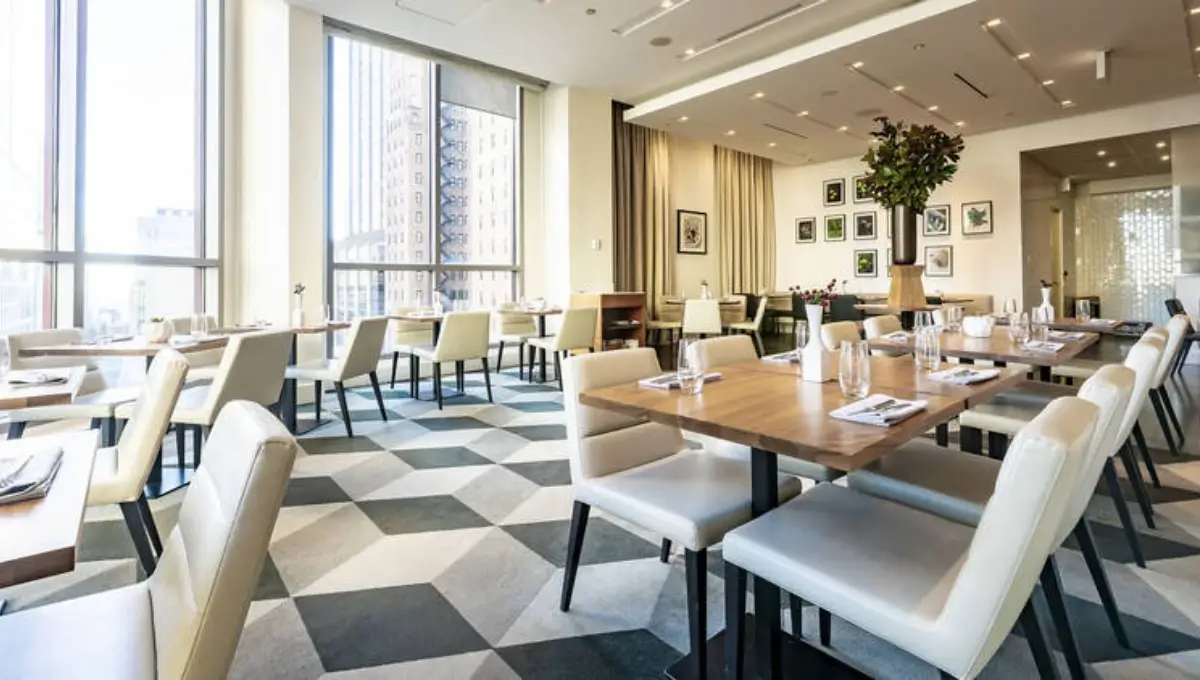 Since Althea is a Matthew Kenney restaurant (the creator of the Future Food Institute course and the brains behind so many excellent restaurants, including Plant Food + Wine, one of my favorite vegan restaurants in LA), I'm bummed that I didn't get to try his delicious vegan food on this trip.
There are a few foods on the menu that are entirely unfamiliar to me (maitake barbacoa tacos, anyone? ).
Still, they also have a few Matthew Kenney favorites (like the kelp noodle cacao e pepe and raw zucchini lasagna that I learned in the course). When I return to Chicago, I must attempt this.
---
10. Brass Heart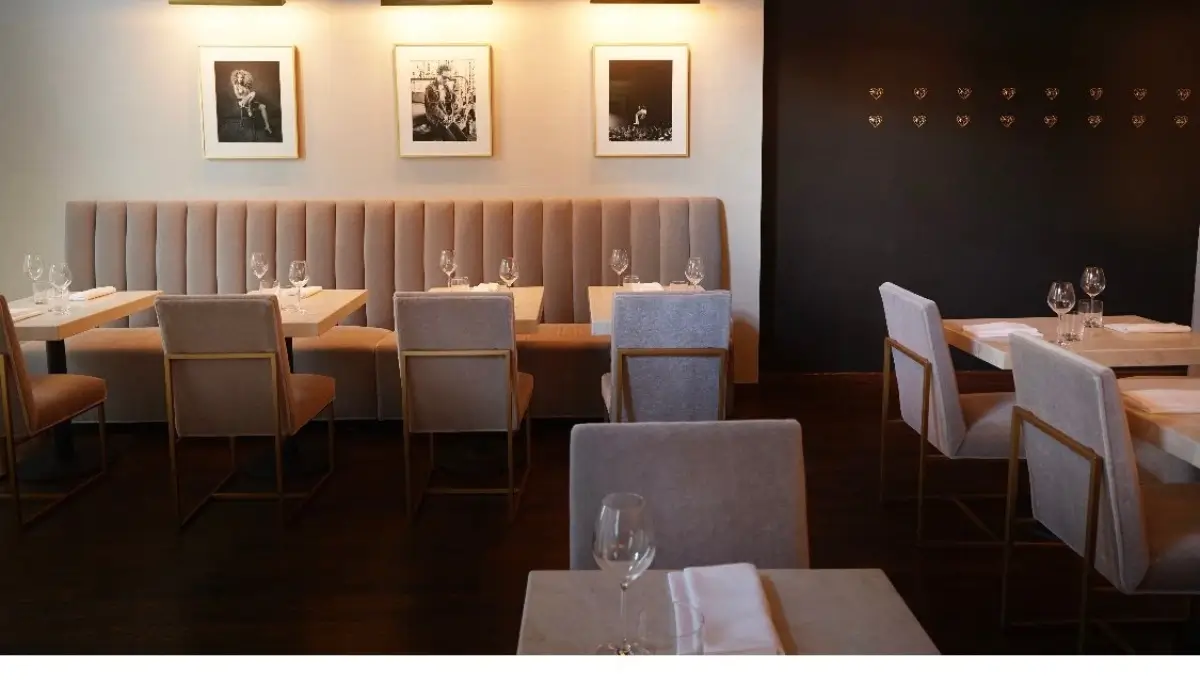 Brass Heart elevates gourmet dining with what appears to be an exceptional seasonal tasting menu. The best part is that they also offer a second, entirely vegan menu.
This particular occasion restaurant, which serves dishes like trumpet mushroom mole and eggplant confit and receives high marks from vegans and meat-eaters, is one of my top choices for round two of my upcoming vegan trip to Chicago.
---
11. Kitchen 17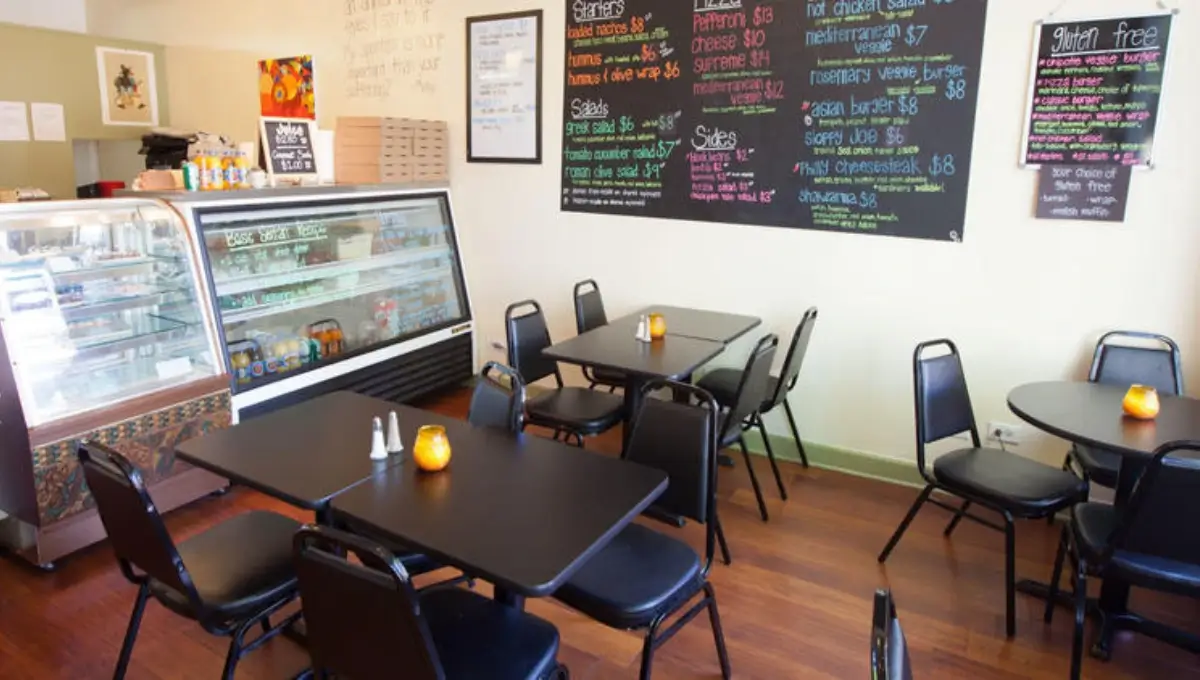 Okay, I'm cursing myself for missing this one as well since they do…drum roll, please…DEEP DISH PIZZA THAT'S VEGAN.
It's absurd that I didn't sample the signature dish of Chicago while I was there, but the truth is that I was unaware of its existence until after the fact.
However, Kitchen 17 seems to be a genuine gem and is entirely vegan. While their deep dish is their claim to fame, they also provide a variety of other vegan comfort meals, including a buffalo burger, chicken parmesan, and Philly cheesesteak.
---
FAQs For Best Vegan Restaurants In Chicago
There are a lot of questions that come to mind while searching best vegan restaurants in Chicago some of the commonly asked questions are answered below.
Q. Are vegan restaurants in Chicago expensive?
A. While prices may vary depending on the establishment, vegan restaurants in Chicago generally offer a range of options to suit different budgets. From casual eateries to upscale dining experiences, there are choices available for everyone.
Q. What are some popular vegan dishes in Chicago?
A. Chicago's vegan food scene is brimming with delectable dishes. Some popular options include deep-dish vegan pizza, jackfruit tacos, Chicago-style vegan hot dogs, and indulgent plant-based desserts.
Q. Can I find gluten-free options at these restaurants?
A. Yes, many of the featured vegan restaurants in Chicago offer gluten-free options to accommodate various dietary needs. Be sure to check the menu or inquire with the staff for specific gluten-free choices.
Q. Do these restaurants offer delivery services?
A. Several of the vegan restaurants in Chicago provide delivery services through various platforms, allowing you to enjoy their delicious offerings from the comfort of your home. Check their websites or popular food delivery apps for availability.
Q. Are reservations required at these vegan restaurants?
A. Reservations are recommended, especially for popular vegan restaurants in Chicago, to ensure a seamless dining experience. It's advisable to call ahead or make reservations online to secure your table.
Q. Can I find vegan desserts in Chicago?
A. Absolutely! Chicago boasts an array of vegan dessert options, ranging from indulgent cakes and pastries to creamy dairy-free ice creams. Be sure to save room for a sweet treat at the end of your meal.
---
Conclusion
The thriving vegan cuisine scene in Chicago continues to flourish, providing a wide variety of plant-based food experiences. The city has something for everyone, from small restaurants to fine eating venues.
The best vegan restaurants in Chicago will satisfy your palate and leave a lasting impression, whether you're a seasoned vegan or just trying to learn more about the world of plant-based cuisine.
Exploring the best vegan restaurants in the city will take you on a culinary journey filled with beautiful flavors, sustainability, and creativity.
---
Tell Us In The Comments As Per You Which One is the Best Vegan Restaurants In Chicago?
Also, don't forget to book your personalized holiday package with Fiery Trippers. Let us make your vacation a romantic as well as a dreamy getaway.
---