Hello People,
If you soon planning a trip to Irvine and looking for the best things to do in Irvine? This article is for you if you have no idea about where to go and what to do.
Irvine has a fantastic quality of life and a wonderful visitor experience, and this is no accident. In line with its master plan to create the ideal city, Irvine has expanded since the 1960s.
Sim-City accuracy and a booming population increase are bringing new residents and tourists from Southern California to Irvine.
It's almost possible to smell Irvine's baby breath because it's so new. Only in 1971 did it become a city. This city, which was formerly one of the largest ranches in the nation, has developed into a planned community with areas designated for residences, commercial buildings, and open areas for the public.
You'll witness superb urban planning in action while on your tour of Irvine. It's time to investigate the Irvine attractions you shouldn't miss, which range from witnessing wildlife in captivity to discovering the history of the original Irvine Ranch.
---
List Of 11 Best Things To Do In Irvine, California
We're sure you and your party will like these Incredible things to do in Irvine, California.
1. Irvine Historical Museum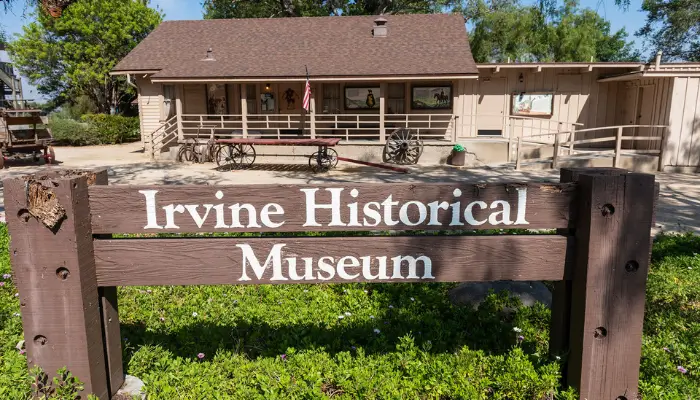 Since the beginning of Irvine Ranch, there has been strategic planning for the city's expansion. At the Irvine Historical Museum, find out about California's history from the 19th to the 20th century as well as how James Irvine constructed one of the largest ranches in the nation.
Friendly volunteers greet you as you enter the main building of the Irvine Historical Museum, which was built inside James Irvine's original ranch house. This wooden ranch-style home, which is the ranch's oldest building, is still standing and open to the public.
Home tours that take you through in-depth exhibitions can teach you about Southern California Native American life, the ranch's farming past, and archival advancement to present-day Irvine.
To aid in the heritage of the Irvine Ranch, the Irvine Historical Society was established in 1976. You are welcome to attend its weekly events at its offices, which are located in Irvine Historical Museum! Coming here is one of the places things to do in Irvine.
---
2. Irvine Spectrum Center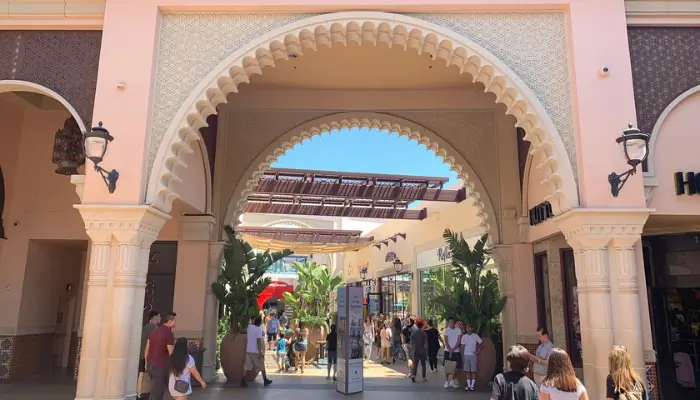 To reach the Irvine Spectrum Center, a vast campus with more than 130 stores and venues, exit I-5. Visit this lifestyle hub to feel the energy of Irvine's dining, shopping, and entertainment.
The Irvine Spectrum Center reinvents the idea of the typical retail mall by building a multifunctional area for recreation, play, and rest. Visit retailers like Nordstrom, Target, Apple, and Anthropologie for a self-directed retail therapy session. A coffee and some pastries from 85C Bakery Café are also a must.
When the shops have shut down, the night sky is the ideal place to experience Irvine's famous Giant Wheel at its best. More than 52,000 LED lights create an animated light show as the wheel rotates riders to sweeping city views from 108 feet in the air.
Have some fun by watching a comedy show at the Irvine Improv or seeing a movie at the Regal Irvine Spectrum.
Also Read: 11 Best Bars And Clubs In Tallahassee
---
3. Northwood Gratitude and Honour Memorial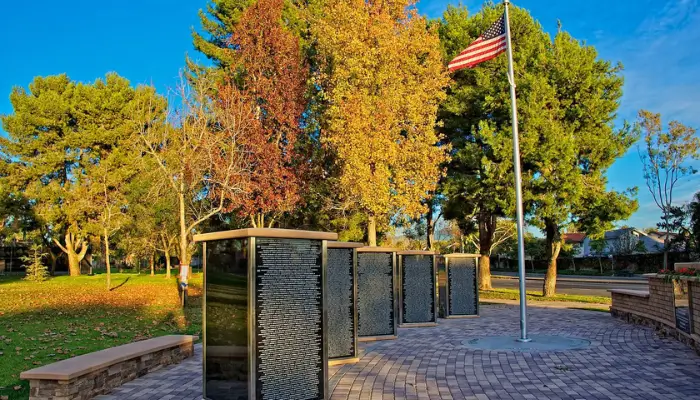 Irvine is no stranger to conflict, during World War II, the US government purchased portions of the Irvine Ranch to serve as the Santa Ana Naval Air Station and the Marine Corps Air Station.
The Northwood Gratitude and Remember Memorial, continue to honour wartime heroes and casualties. Veterans of the wars in Iraq and Afghanistan will always be remembered.
Before it was decided to build a permanent memorial in the park to remember the lives, memorials were frequently erected around Northwood Community Park. Members of Operation Iraqi Freedom, Operation Enduring Freedom, and Operation New Dawn are commemorated by names that cover the monument walls.
Visit the location and observe a minute of quiet, or go to one of the yearly candlelight vigils conducted on special days like Memorial Day and September 11th.
---
4. Orange Country Great Park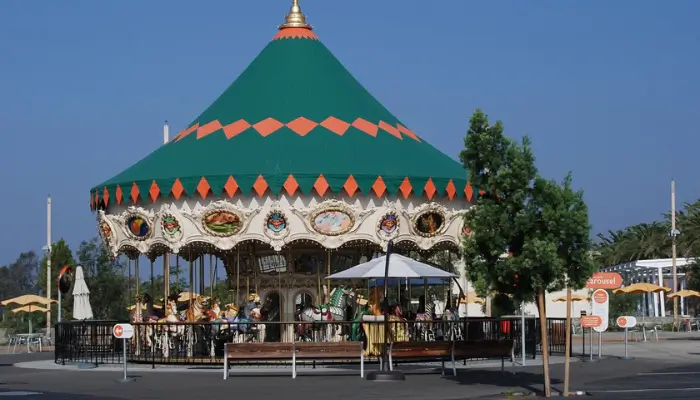 With more than 50 public parks, Irvine makes it simple to take advantage of Southern California's numerous sunny days. One of the city's main green areas is the multi-award-winning Orange County Great Park.
Get ready to perspire! Hit a fadeaway jumper or a home run on a basketball floor that is the size of a professional. And with more than a dozen soccer fields, you'll hear plenty of "GOALL" cheers.
By resurrecting a portion of its ranch legacy with designated agricultural acreage in the park, Orange County Great Park maintains true to its roots. With its gardening classes, Farm + Food Lab can teach you about sustainability.
From the Great Park Balloon, the 450+ acres (which will total 1,300 when finished) can be best appreciated from above (more below).
Also Read: 11 Best Tourist Attraction In Miami
---
5. Great Park Balloon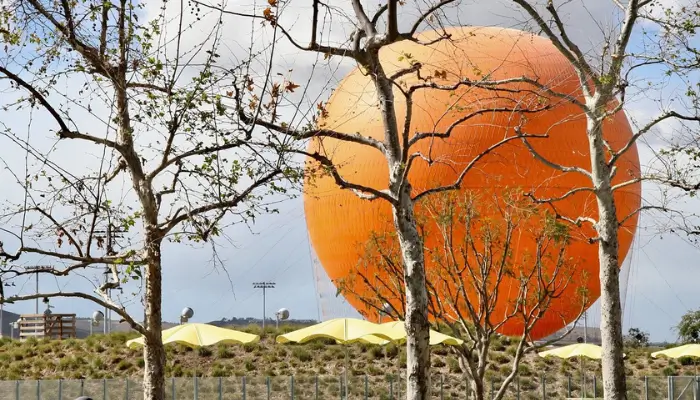 I hope you don't have a fear of heights! Because the Great Park Balloon in Irvine will carry you 400 feet above the ground for the greatest view in town. It's one of the biggest helium balloons in the world, and by remaining attached to its base, it calms your rising concerns.
Enter the shadow of the enormous, illuminated orange balloon for trips at night. If you want to make the voyage worthwhile, cram yourself into the capacious basket, which can hold up to 30 people.
The park's distinguishing characteristics may be seen from above, including the manicured sports fields, the green tent with the park's carousel underneath it, and the courtyard's palm tree treetops. On the clearest days, Southern California can be seen for up to 40 miles in either direction.
---
6. William R. Mason Regional Park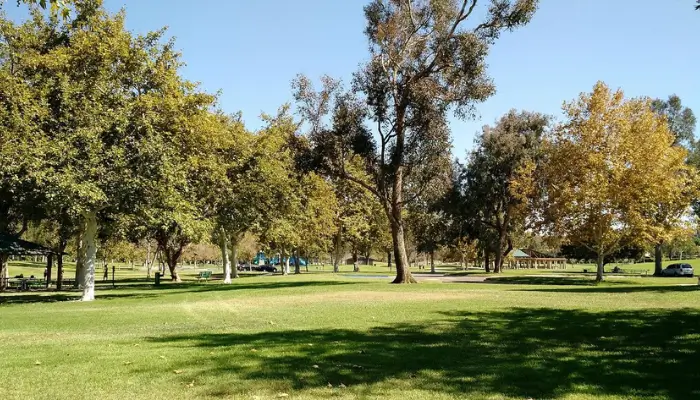 Mason Park, also known as William R. Mason Regional Park, will help you forget that you are in Irvine. It is Irvine's largest open space, measuring 300 well-planned acres.
There is a lot to discover at Mason Park, so be sure to wear comfortable walking shoes. Paved hiking and bike paths create picturesque approaches to some of the park's attractions.
To get to Turtle Rock, hike the trail between Quail Hill and Sandy Canyon Wash then use the detour on the way back.
To have a picnic by the park's main lake, order takeout hamburgers from Eureka! in the nearby University Center. Along with other park visitors, find a table on the grassy riverbanks and enjoy your meal while watching the ducks playing in the lake.
---
7. Pretend City Children's Museum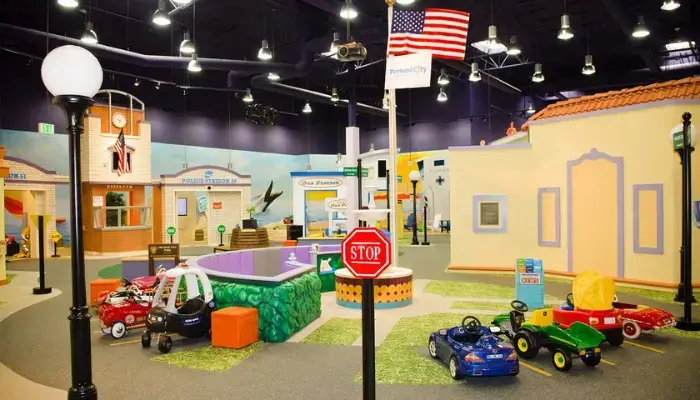 Inside the Pretend City Children's Museum, the entire world seems much smaller. Kids can learn while having fun at this interactive museum's more than 17 hands-on exhibits. You'll walk into a scale miniature city that will excite your children by showing them all the fun of "adulting."
When children experience the "real world" in the museum's interactive metropolis, they are 7 to 27 years old. Your children will experience life as you did by going to the bank, buying lunch at the little Ralph's, visiting an art gallery, or working on a farm.
Kids will hardly even be aware that they are learning as each activity involves them in developing their math, science, and other STEM skills. To be completely honest, the exhibitions will keep you as an adult entertained in addition to the children.
---
8. Tanaka Farms Tour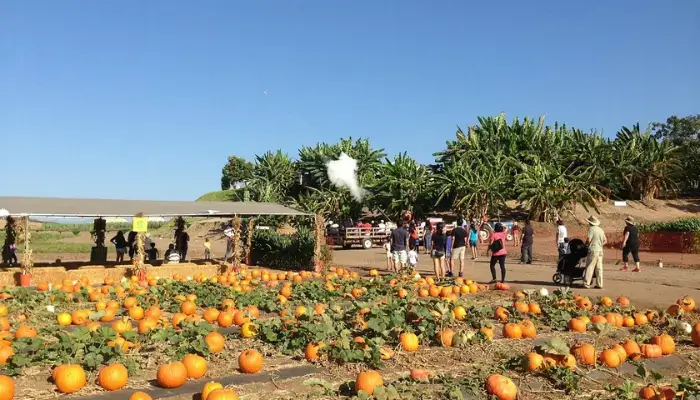 Visit Tanaka Farms for an authentic experience if Irvine's ranch roots fascinate you. With farm tours, fruit picking, and seasonal activities, you can experience what it's like to be a Southern California farmer all year long.
Because you're about to get your hands dirty, I hope you packed your overalls. An all-family workday on the farm is planned. Seasonal U-Pick tours give you the chance to select your produce all year round.
Strawberries, for instance, are in season from March to May, while the melon tour is eagerly anticipated from July to August. While you're here, enrol in one of their farm-to-table cooking workshops.
Bring a hat for shade and be prepared for your seat to vibrate the entire tractor tour across the farmland! If you want to visit a farm with a specific theme during Halloween and Christmas, stay put.
Also Read: 11 Best Hotels With Private Pool In Miami Beach
---
9. Bommer Canyon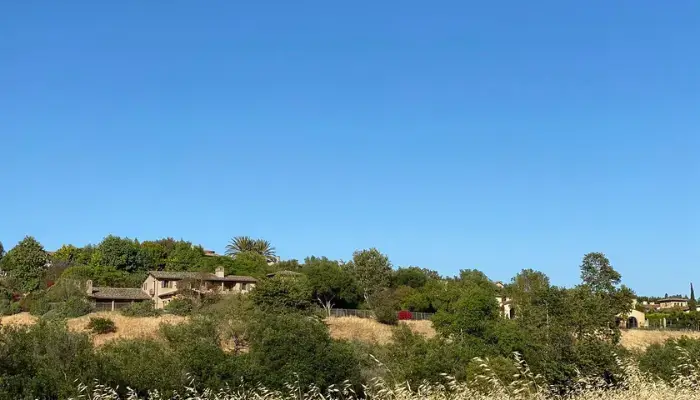 Visit the Irvine Ranch and take the Bommer Canyon Trail to enjoy some outdoor enjoyment in one of the ranch's original natural features.
You can explore these conserved open fields full of breathtaking beauty as they are surrounded by blooming wildflowers along the 4.8-mile loop walk.
Bommer Canyon is like having a canyon in your backyard. Take a nature walk beneath old sycamore trees, hike through shady oak groves, or climb to the top of the San Joaquin Hills for views of the trail's highest point.
Join a mountain bike excursion through Bommer Canyon and the nearby Shady Canyon if you're in the mood for something quick and furious.
Bommer Canyon contains the original Cattle Camp for the property. Visit the permitted 15-acre camping area in Irvine Ranch for access. You may make memories at rustic locations by using the BBQ pits or the sand volleyball courts to play some games.
---
10. Irvine Barclay Theatre
The Irvine Barclay Theatre, located just over 405 from the OC Performing Arts Center, offers a more compact theatre setting that makes you feel like you're a part of the performance.
On any given night, superb acoustics bring each scene to life as you take in a show that is full of skill.
On the University of California campus, the contemporary-style architecture is distinctive, and its performances are as outstanding! Observe the graceful movements during a contemporary dance performance or the flawlessly produced dramatic antics during live theatre performances.
You can be sure it will be a show to brag about whether you go to the premiere or a sold-out performance in front of 750 spectators.
Also Read: Top 15 Safe And Romantic Date Ideas Tampa, Florida
---
11. University Of California Irvine Arboretum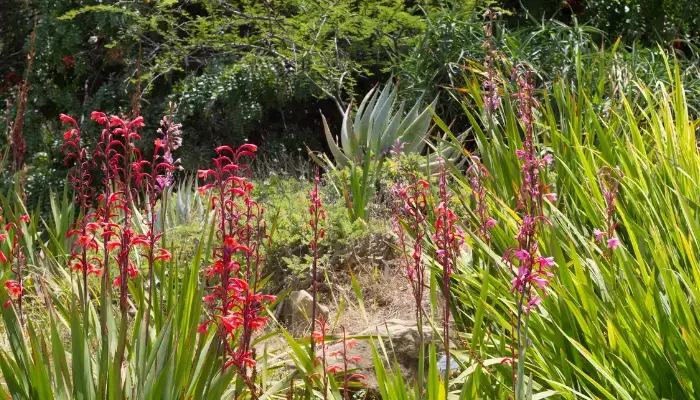 You may avoid taking a floral globe tour by taking a stroll through the UCI Arboretum. The garden contains a wide diversity of plants from various geographical areas.
See a variety of native California plants that flourish in places like the Mojave Desert and Baja California, as well as plants that have travelled as far afield as the Channel Islands and South Africa.
You'll pause frequently to take pictures of the bright flowers that are blooming and the lush greenery along the garden walks during the spring.
This 12.5-acre botanical garden is situated on the campus of the University of California, Irvine. It is a well-known tourist destination in Irvine and is open to the public despite being utilized for research and hosting student events.
---
FAQs About Things To Do In Irvine, California
What is Irvine California known for?
The city is renowned for its lovely parks, welcoming residents, low crime rate, and excellent schools. Irvine, California, is predicted to have more population growth, which will undoubtedly increase its appeal as a place to live and conduct business.
How far is Irvine from the beach?
One of the biggest planned towns in the country is Irvine, located in Southern California. Irvine, one of the wealthier areas in southern Orange County, is teeming with cultural events while being only a half-drive hours from Newport Beach on the Orange Coast.
Does Irvine CA have a downtown?
Since Irvine doesn't have a very "cute" downtown, I bring visitors here. The building style is Mediterranean, and there are several lovely fountains. There are several eateries and the majority of chain retailers here.
Is Irvine California a nice area?
For fifteen years running, Irvine has held the title of "Safest City in America"! The distinction is based on FBI crime reporting data from more than 18,000 distinct jurisdictions. Since Irvine, California has been the only city to get this prize for the past 15 years, this is a huge accomplishment.
---
Tell Us In the Comments About One of Your Best Things To Do in Irvine, California.
Hope the article was helpful to you and was able to make your trip more easier and fun! Don't forget to book your personalised holiday package with Fiery Trippers. Let us make your vacation a romantic and dreamy getaway.