Are you searching for family-friendly destinations for your next trip? If you have no idea where to go, this article can help you in finding the top family-friendly destinations in the USA.
Even the pickiest members of the family will smile on the finest family vacations in the US because they offer a little bit of everything.
As all parents are aware, happy children make a wonderful family vacation. Fortunately, the US is filled with exciting activities for kids and people of all ages, making it the ideal place to travel with the family.
There are many family-friendly vacation spots in the US, including experiencing large cities like Boston, creating sandcastles on warm beaches, hiking the Grand Canyon, and zooming down roller coasters in Orlando's theme parks.
With our selection of the top US family vacations, you can find a location that appeals to your group.
---
Why family vacations are the best?
Family trips not only create cherished memories, but they also take your family out of the ordinary routine, expose you to new people, places, and things, and some studies even claim that they are good for your health! People are happier and more relaxed when they return from holiday, according to one research.
---
11 Top Family-Friendly Destinations In The USA
After doing a lot of research and considering the tripper's reviews we have shortlisted some of the top family-friendly destinations in the USA.
Walt Disney World, Orlando, FL
Yosemite National Park, CA
Disneyland, Anaheim, CA
Universal Studios Florida, Orlando
Myrtle Beach, S.C.
San Diego, CA
Boston, MA
Ocean City, NJ
Niagara Falls
Las Vegas, NV
Maui, HI
1. Walt Disney World, Orlando, FL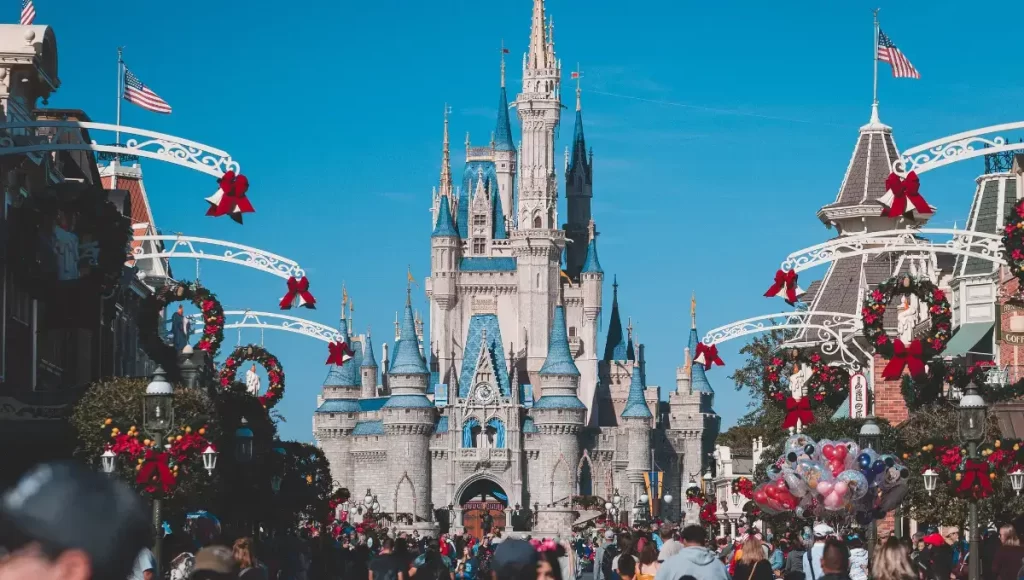 Take your kids to Walt Disney World for a family vacation if you want to receive the parent of the year award.
This epic fun zone is a must-experience for families with children of all ages because it is jam-packed with so many thrilling activities that you'll never get bored – maybe exhausted and sore, but never bored!
Visit a princess, take in a live show, explore Epcot's international food court, or put your nerves to the test on the Twilight Zone Tower of Terror.
Then get ready to spend hours zooming along the rails on endless roller coasters. Whatever option you select, it will take you days or even a week to finish everything on your schedule.
While here, do yourself a favor and vacation outside the park to explore some of Orlando's other attractions. Or go swimming on the shores close to Orlando.
The kids will appreciate playing in the sand and boogie boarding while you take a break from the chaos of the theme parks.
---
2. Yosemite National Park, CA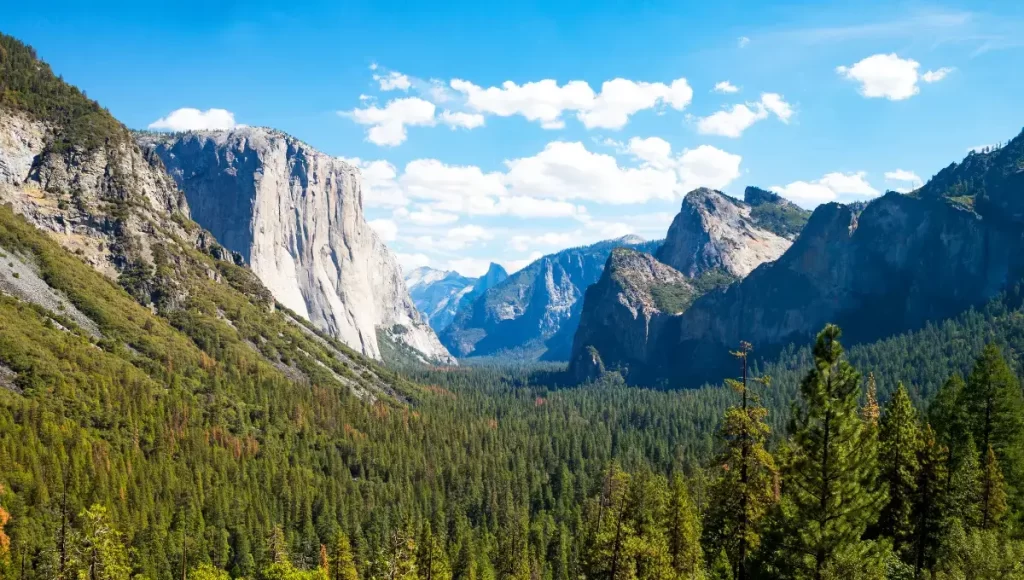 For many decades, families have loved taking vacations here. The 1,200 square miles of Yosemite National Park that are under protection offer a wealth of activities for families and outdoor enthusiasts—seeking a cascade to visit? It won't let you down, with nine significant crashes.
Want a breathtaking view? There are too many of these in Yosemite to enumerate. A few of my faves are Lower Yosemite Fall Hike, Tunnel View, and Glacier Point (try to catch a sunset at Tunnel View for an impressive "tunnel" view through the mountains) (a short hike to the base of Yosemite Falls).
---
3. Disneyland, Anaheim, CA
It should come as no surprise that visiting Disneyland is the most incredible family vacation on our list.
After all, it features a magical realm, a fairy-tale castle, and an endless supply of theme park rides. Who among children wouldn't want to go through that?
After your fill of roller coasters, stay at one of the opulent accommodations and unwind in the spa, eat food, or watch a movie by the pool.
Don't miss the parades, live shows, and fireworks. Disney includes everyone, from young children to the old.
---
4. Universal Studios Florida, Orlando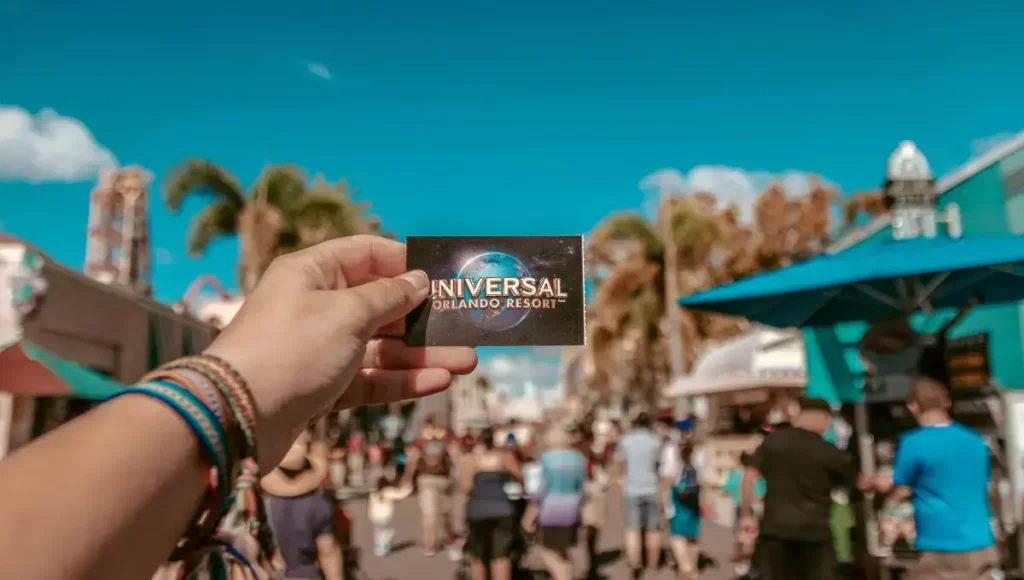 The Wizarding World of Harry Potter will send Harry Potter fans into a Hagrid frenzy. Travel to Hogsmeade town on the Hogwarts Express, have dinner at the Three Broomsticks, and experiment with your spells using a new wand. You won't know where to begin with the amusement park offerings because there are so many.
On one of the many waterslides or in the Kopiko Wai Winding River, you can escape the sun. Get your groove on at the Caribbean Carnaval or join Fear Factor Live for an exciting show. Find a seat for the breathtaking Nighttime Lights at Hogwarts Castle as darkness falls.
Spend a few days in this park and, if you still have time, travel to Cape Canaveral to visit the Kennedy Space Center; it's only a 75-minute drive and well worth the additional effort. Visit this location to see an actual space shuttle, meet an astronaut, and watch a rocket launch.
---
5. Myrtle Beach, S.C.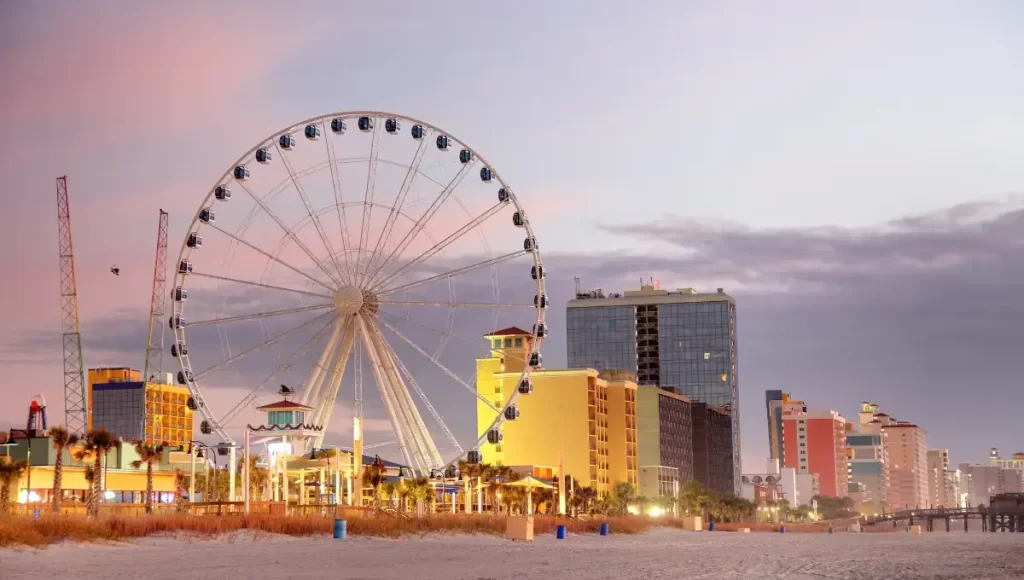 Myrtle Beach is like a haven for children. Spending a fun-filled day at the shore is the top thing to do at this family-friendly vacation spot. You can boogie board, splash through the waves, or burrow yourself in the dunes.
If you still want more thrills, visit Wild Water & Wheels, where you can race down slides, struggle to remain upright in the wave pool or relax on a pool float.
Were you searching for Myrtle Beach activities that don't involve water? When your toes turn wrinkled, go to the Hollywood Wax Museum Entertainment Center to meet lifelike replicas of your beloved celebrities and navigate Hannah's Maze of Mirrors or the marginally scarier Outbreak – Dread the Undead.
---
6. San Diego, CA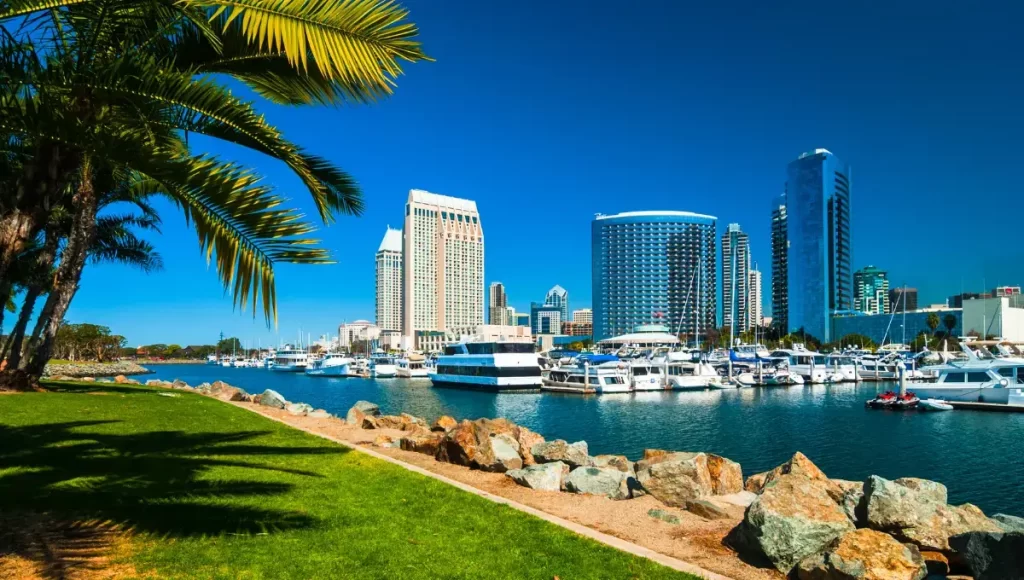 San Diego must be on any list of family vacation destinations. Theme parks (hello, LEGOLAND), an outstanding museum (who hasn't heard of the San Diego Zoo? ), and outdoor activities (swimming in Mission Bay, anyone?) are just a few of the family-friendly things to do in San Diego.
On one of San Diego's outdoor excursions, explore the wild and breathe the salty ocean air. There are many opportunities to take in this breathtaking location, including hiking, biking, and kayaking.
After your adventure, visit SeaWorld, walk through Old Town San Diego, and picnic in Balboa Park. The city's Natural History, Railroad, and Air and Space Museums are excellent places to explore on rainy days. Stay at one of these well-liked family retreats when you want to unwind.
---
7. Boston, MA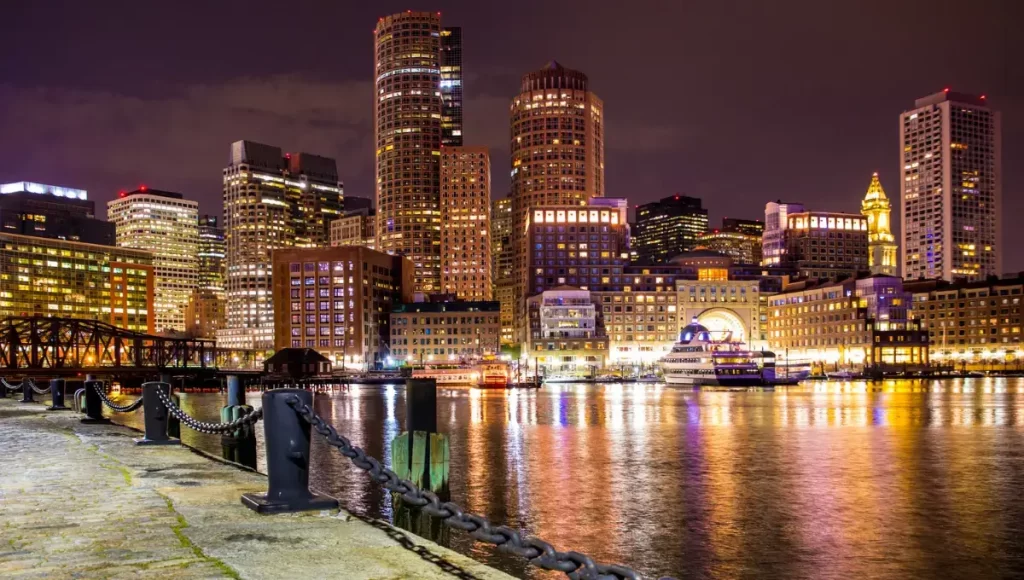 Boston has a lot to offer visitors, particularly those who are taking their children. You won't get bored in Boston because it is packed with fascinating sights like the planetarium at the Boston Museum of Science and enormous tanks at the New England Aquarium.
Don't fear; plenty of cafés and restaurants to refuel along the three-mile Freedom Trail, so be sure to schedule some time for it.
Many of Boston's most well-known landmarks, such as the Old State House, Paul Revere House, and Bunker Hill Monument, can be seen from the path.
Explore Salem if you have more time. This charming town, one of the best day excursions from Boston, teems with museums, boutique stores, and historical landmarks. The kids will love the high-speed ferry, the easiest way to get here.
---
8. Ocean City, NJ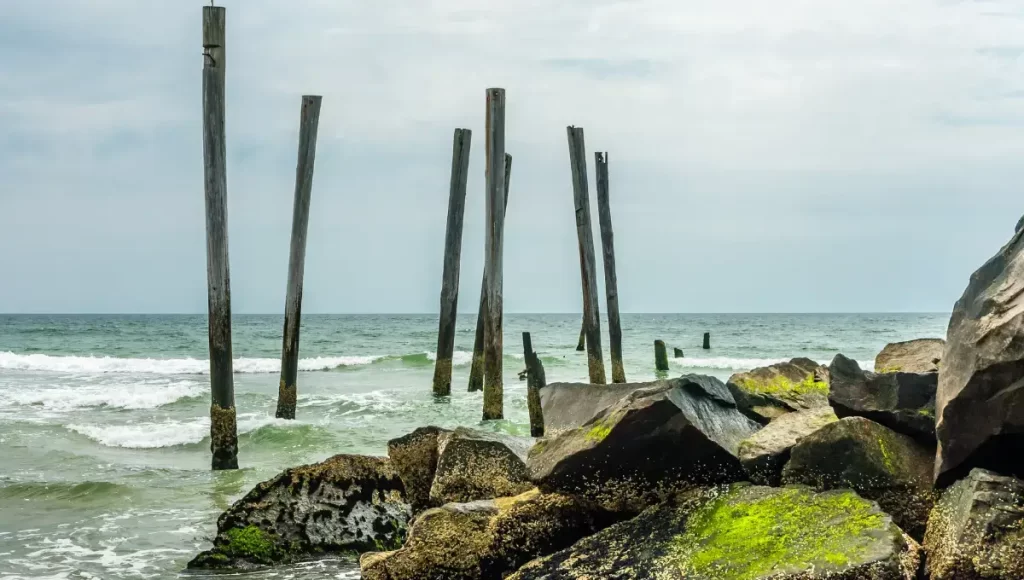 One of the US coastal towns with the most family-friendly atmosphere is Ocean City, New Jersey.
Ocean City, dubbed "America's Greatest Family Resort," offers a wide range of entertaining activities and plenty to do both on bright and rainy days.
You won't have to worry about annoying revelers partying on Ocean City's primary draw, the Ocean City Boardwalk, in this dry community.
Instead, you can unwind knowing that this family-friendly community is secure and tranquil, with just enough entertainment to entice you to return every summer.
The roller coasters at Playland's Castaway Cove, the rides on the Ferris wheel at Gillian's Wonderland Pier, the mini golf at Congo Falls Adventure Golf, and the banana boat adventures at Totally Tubular Aqua Park are all on the list.
---
9. Niagara Falls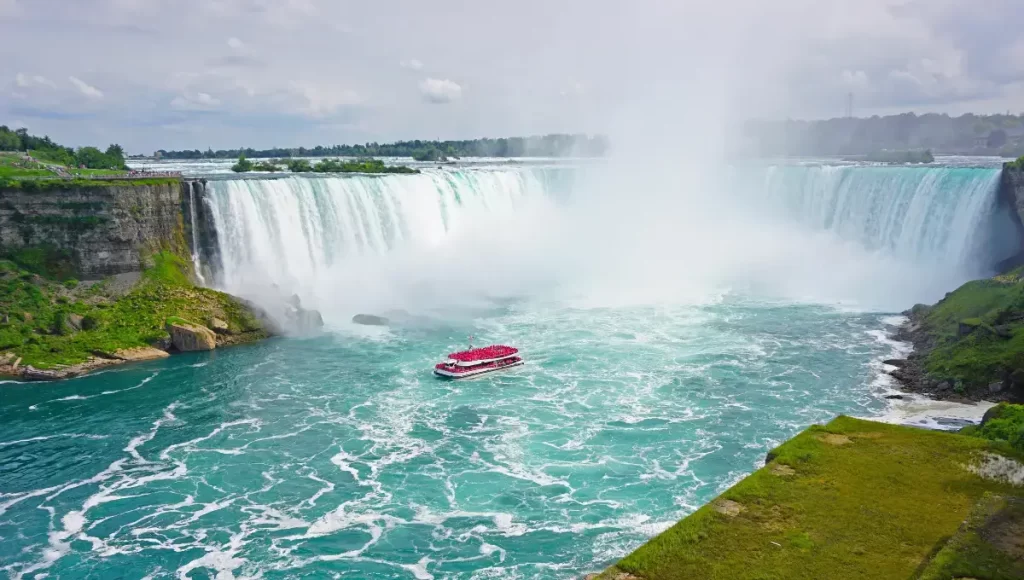 We see six million cubic feet of water pour over the Crestline of Niagara Falls every minute. Get on the Maid of the Mist for a close-up look at the waterfall. Check out our collection of additional entertaining activities in Niagara Falls, USA, for more suggestions.
When you're done here, go to Niagara Falls, Canada, and spend some time in the Clifton Hill neighborhood. Take a ride on the Niagara Skywheel to get a birds-eye perspective of this global marvel.
For a memorable experience that the youngsters won't want to complain about, visit Ripley's Museum. Or take a trip in a horse-drawn carriage to Niagara-on-the-Lake, a well-known tourist destination.
---
10. Las Vegas, NV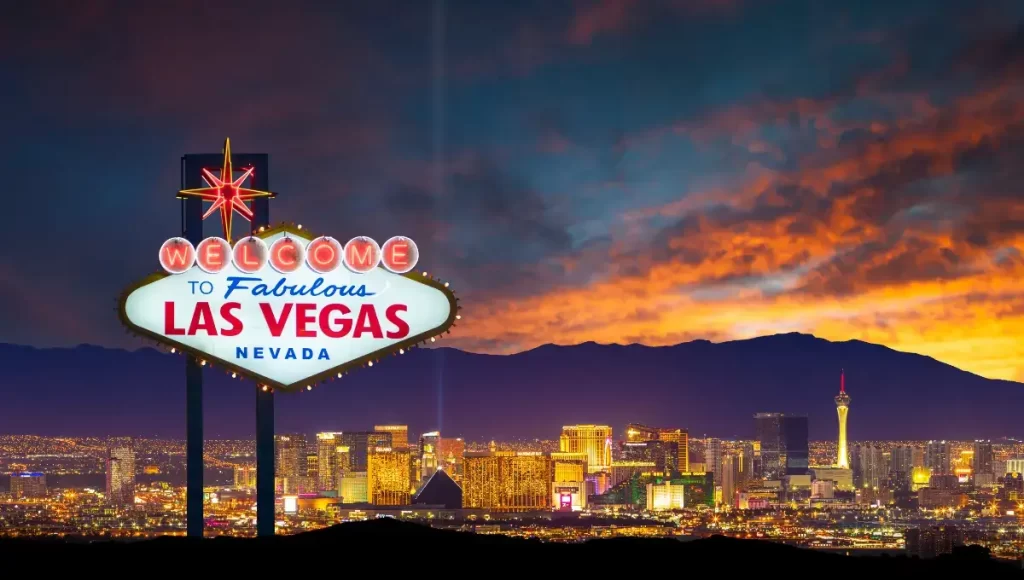 Reckon Vegas is just a place to go for bachelor or bachelorette parties? So you haven't visited Las Vegas.
You don't think you can discover the sea life in the middle of a desert, do you? Mistake again! More than 1,200 marine animals are living on the Mandalay Bay Shark Reef.
In this renowned city of lights, there is a lot for kids to appreciate. Visit the top of the Eiffel Tower to see the town, experience the giant observation wheel in the world, or spend some time at the Mob Museum brushing up on your knowledge of gangster history.
Bring your kids to Circus Circus, which is home to the biggest permanent circus in the world, if they have never been under the big tent. After a trip to Adventuredome, America's biggest indoor theme park, they'll be grateful for days.
---
11. Maui, HI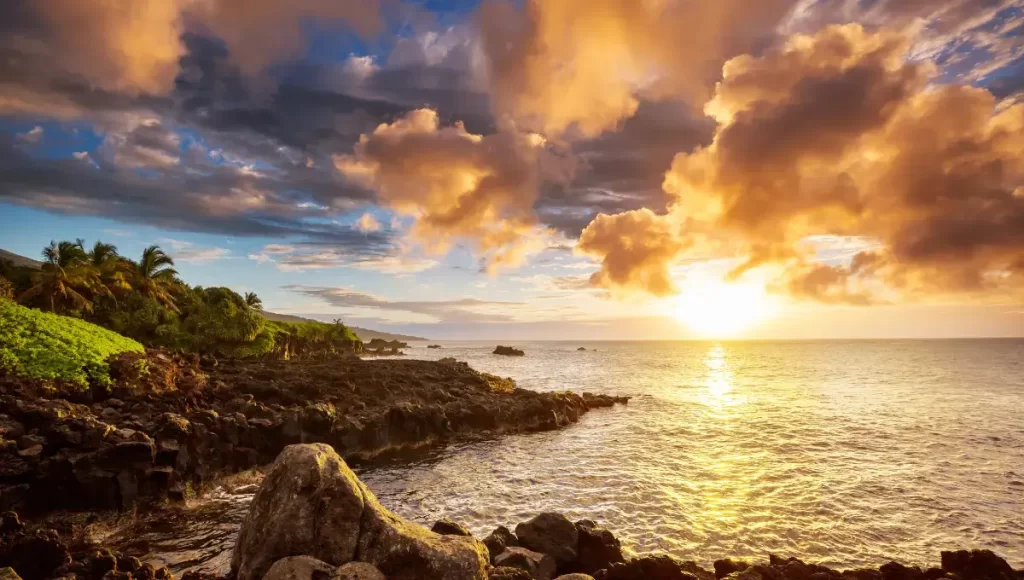 Fantastic weather, stunning beaches, breathtaking vistas, and delectable cuisine. Why wouldn't you adore Hawaii?
Bring the kids to Haleakala National Park to see a real volcano (don't fear, it's dormant), swim and create sandcastles at Wailea Beach, or play a round of golf with your partner on one of the island's many courses. Another must-do is to take the family snorkeling and look for marine turtles.
The best way to see Maui is from the air, so arrange a fun helicopter trip for the whole family. Are you flying not your thing? Take the scenic route to Hana and travel along the shoreline.
Visit Waianapanapa Beach specifically to appreciate the black sand. Shoes are required because this picturesque strand, one of Maui's finest beaches, is made of volcanic sediment.
---
FAQs For Family-Friendly Destinations In The USA
There are a lot of questions that come to mind while choosing family-friendly destinations in the USA some of the commonly asked questions are answered below.
Q.1 Which country is good for travel with kids?
The USA is a great destination if you're looking to take your family on the finest international vacation. Due to the abundance of attractions, parks, and beaches, it is regarded as one of the finest nations for family vacations. The most famous park in America and a must-visit for children is Yellowstone National Park.
Q.2 Which country travel girl is safest?
Ireland is the ideal destination for female lone travelers. Nearly all of the variables Bounce looked at in its research gave Ireland the best result. The nation received top marks for having laws in place to safeguard women against violence and for the views of its citizens towards violence against women.
Q.3 What state is the most family-friendly?
The top of the ranking for the finest jurisdiction to raise a family was Massachusetts. The province of New England received a final score of 66.14. In terms of cost and schooling & childcare, it came in second place. Some of the finest universities in the nation, including Harvard and MIT, are located in this state.
Q.4 What is Florida famous for kids?
Florida is home to Disney World
Disney World is a well-known tourist attraction and is located in Orlando, Florida. Disney World welcomes more than 62,000 guests each day with its fascinating sights and wacky experiences!
---
Tell Us In The Comments Which One Is The Best Family-Friendly Destinations In The USA?
Also, don't forget to book your personalized holiday package with Fiery Trippers. Let us make your vacation a romantic as well as a dreamy getaway.