Are you looking for the best Mexican beach towns for your next vacation? If you have no idea, what are the top beach towns in Mexico? This article will help you in finding cities with beaches in Mexico.
What is the biggest Mexican city with a beach? The largest Mexican city with a beach is Acapulco. Located on the Pacific coast, it is known for its beautiful beaches and vibrant nightlife.
Hola! What first jumps to mind when you think about Mexico? Yes, there are mountains, rainforests, chasms, and attractive colonial cities nationwide. However, it's most frequently connected to its stunning beaches.
There is more than enough sand to dig your toes into, with 5,800 miles of coastline encompassing the Pacific Ocean, the Caribbean Sea, the Gulf of Mexico, and the Sea of Cortez.
World-class scuba diving, surfing, snorkeling, and relaxing on tropical beaches that seem to have stepped out of a postcard are just a few of the top things to do in Mexico.
Around many of these beaches, Mexico's best beach towns have developed over the years. While others have maintained their ancient ways, some intense focus on tourism. The only challenge is choosing one of the fantastic Mexican beach communities to visit!
---
Here Are The List 11 Mexican Beach Towns For Travellers To Enjoy The Beach Experience
1. Cancun: Paradise in the Caribbean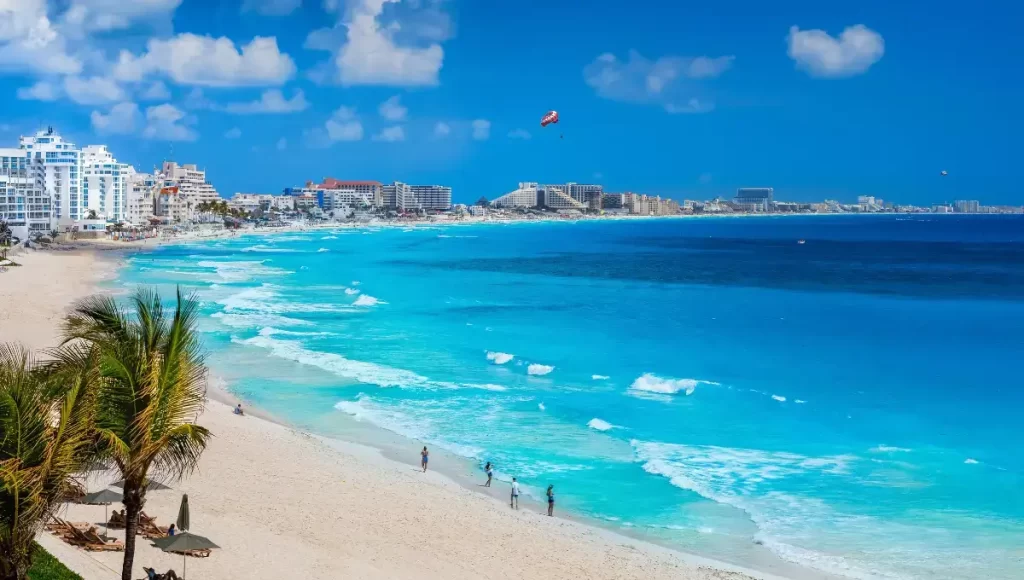 For the sheer variety of resorts, nightlife, shopping, and activities, Cancun is unrivaled. It has some of the most beautiful beaches in the nation (some even say the entire globe!).
Although it has a bad image for being a party town with spring break-style partying, families with kids will still find a lot of possibilities.
You might be tempted to spend your whole vacation at one of the many all-inclusive beachfront resorts, but you shouldn't skip out on seeing some of the local sites by taking a few day trips around Cancun.
---
2. Playa del Carmen: A Riviera Maya Gem
In the last twenty years or so, Playa del Carmen, which is 35 miles south of Cancun, has drastically changed from a sleepy fishing village with a hippie vibe to a vibrant, international city. Locals and visitors alike refer to it as "Playa," and it offers a variety of leisure activities and upscale hotels.
One block west of the beach, Quinta Avenida ("5th Avenue"), which runs parallel to it, is a pedestrian-only street.
The main promenade is often busy after sundown as visitors go to its gift stores, bars, dance clubs, and restaurants or stroll along the energetic boardwalk for around three miles.
The majority of the region's all-inclusive resorts are situated in Playacar, an affluent tourist community only a little bit further south of the town of Playa del Carmen.
The Playa del Carmen ferry dock allows passengers to board a ferry to Isla Mujeres or Cozumel Island for a day excursion or a more extended stay.
---
3. Puerto Vallarta: Where the Mountains Meet the Ocean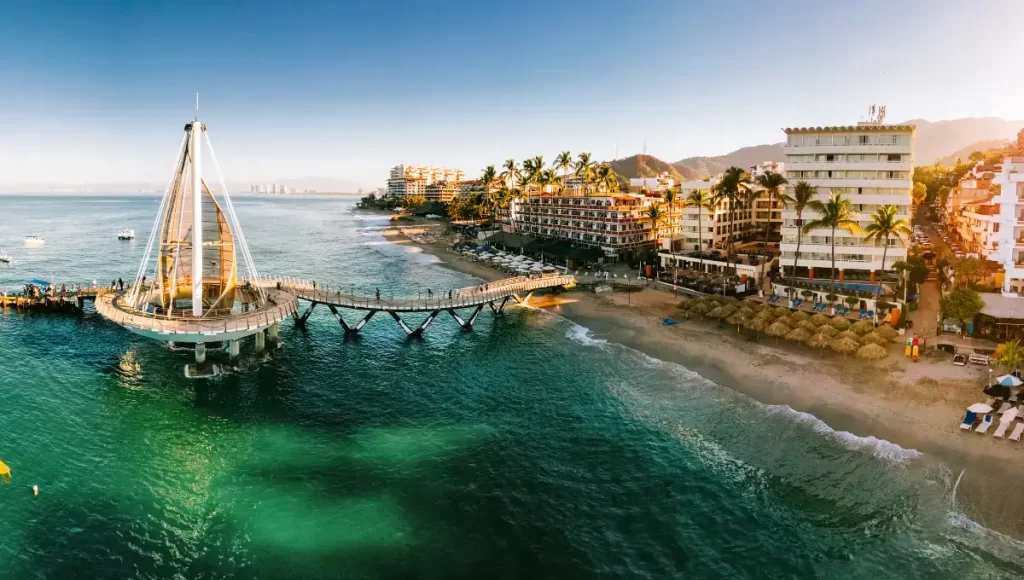 Elizabeth Taylor and Richard Burton, two prominent Hollywood figures, first introduced Puerto Vallarta to the globe's attention in the 1960s.
The city's distinctive appearance is a result of its central location on the scenic Bahia de Banderas, as well as its cobblestone lanes, white-walled homes, wrought-iron balconies, and red-tiled roofs.
Puerto Vallarta offers a variety of activities, like zip-lining through the jungle, touring lovely botanical gardens, strolling along the Malecón (beachfront promenade), and soaking in the mesmerizing sunsets.
One of Mexico's best dining locations with a reputation for excellent restaurants, this place is ideal for a romantic weekend.
---
4. Los Cabos: Luxury and Adventure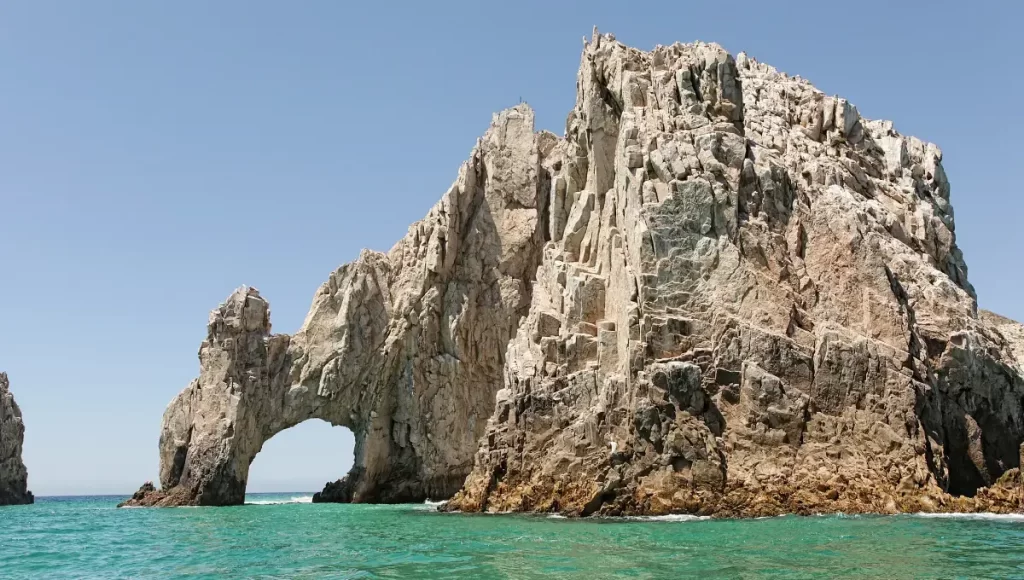 Los Cabos comprises the two communities of Cabo San Lucas and San Jose del Cabo and the 20-mile stretch between them. It is situated on the southernmost point of Baja California Sur, where the Sea of Cortez meets the Pacific Ocean.
Hollywood A-listers and other famous people love to vacation here because of the breathtaking scenery and opulent resorts.
There aren't many swimming-friendly beaches in Los Cabos, but there are still many other things to do to pass the time, such as whale watching, sport fishing, and golf.
Even riding a camel is possible! San Jose del Cabo is a picturesque town with lots of art galleries and boutiques, as opposed to Cabo San Lucas, which has lots of eateries, resorts, and nightclubs. Get a sense of San Jose del Cabo's past, present, and monuments by taking a walking tour.
---
5. Tulum Beach: A Bohemian Paradise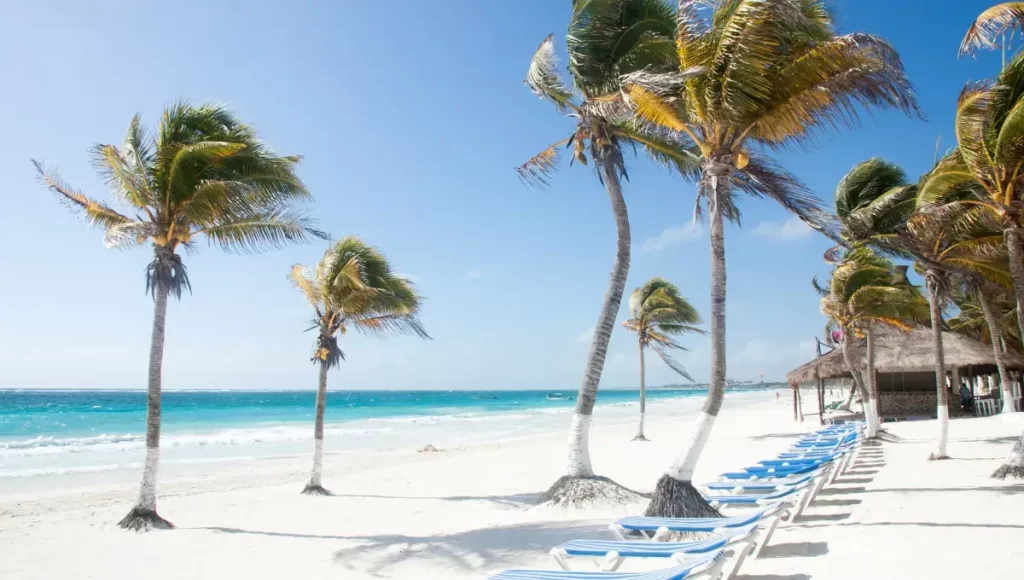 The heart of the Riviera Maya is home to Mexico's most beautiful beach. Tulum comprises a town, a hotel district, and an intriguing archaeological site. Rustic cabanas, stylish boutique hotels, and opulent all-inclusive resorts are all available as lodging options in Tulum.
There are some great locations for a romantic beach hideaway, and if you want to spend your honeymoon here, you won't go broke.
For individuals who are interested in participating in eco-adventures, Tulum is a fantastic location. There are adjacent cenotes, and the Cobá archaeological site is not far, so there is plenty to keep you occupied. However, we won't hold it against you if you find it difficult to leave the beach.
---
6. Mazatlan: Authentic Coastal Experience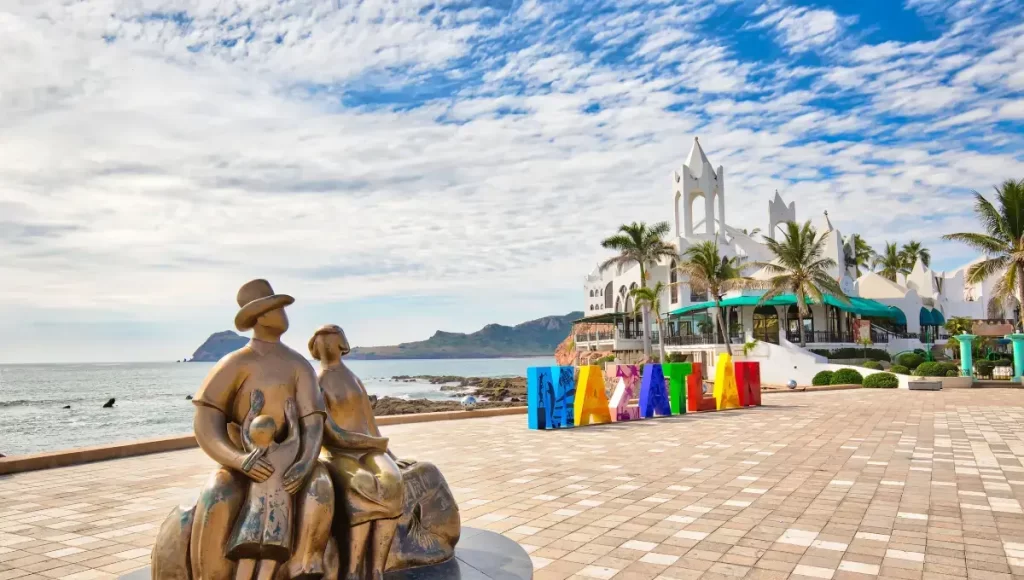 On Mexico's Pacific coast in the Sinaloa region, Mazatlán is a popular tourist destination that upholds traditional Mexican culture. Within a contemporary destination, visitors can encounter an authentic blend of culture and history.
When you're ready to explore some gorgeous beaches, trendy eateries, and nightclubs, travel to the Golden Zone after strolling around old Mazatlan to get a sense of the area's history.
In addition to golfing, surfing, horseback riding, mountain biking, bird viewing, and swimming along its 16 miles of golden beaches, Mazatlan is renowned globally as a sportfishing destination.
The Mexican Riviera is an essential port of call for cruise ships, but it is unquestionably worthwhile to visit and stay a while.
---
7. Cozumel: Diving Paradise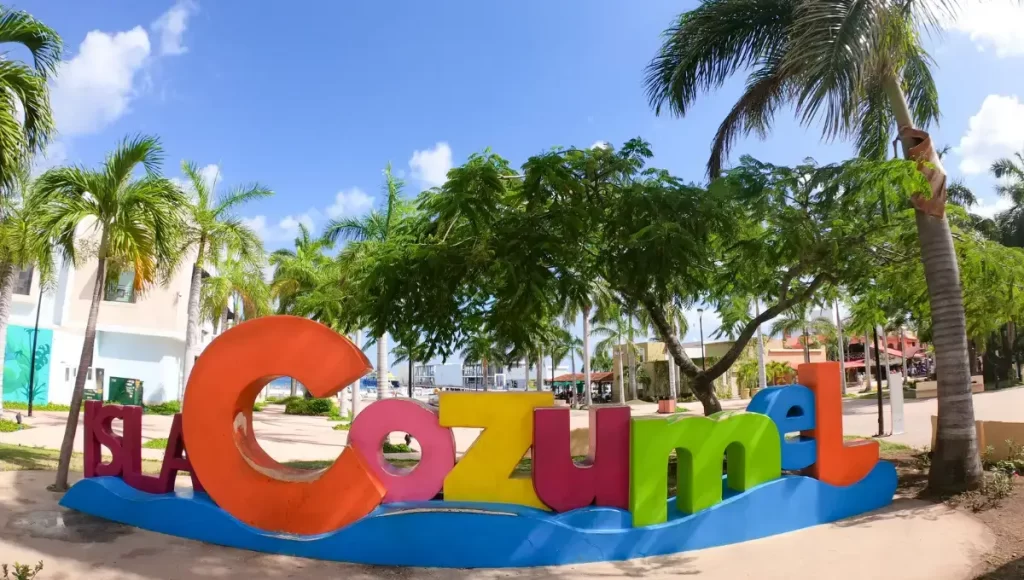 Cozumel, a 30-mile-long by 10-mile-wide island off the coast of the Riviera Maya, is Mexico's top diving location and the country's busiest cruise ship port. Divers worldwide are drawn to the region's warm, clear waters, coral reefs, and marine life.
The Cozumel Reefs National Park, Chankanaab Park and Lagoon, and Punta Sur Ecological Reserve are among the island's many natural reserves. In addition, Cozumel offers activities other than diving.
On the island, there aren't many all-inclusive hotels. The Iberostar Cozumel provides comfortable relaxation and diving trips from its pier.
---
8. Huatulco: Unspoiled Natural Beauty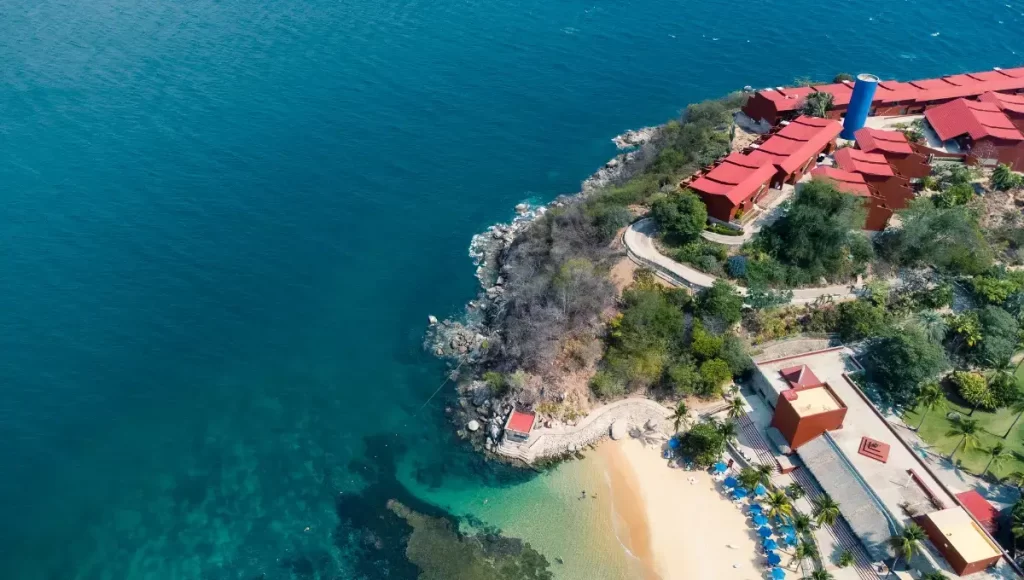 On Mexico's Pacific coast, in the state of Oaxaca, is the beach town of Huatulco, which has 36 beaches and nine bays, many of which are protected by the Bahias de Huatulco National Park. The majority of the beaches enjoy calm, emerald-green waves.
Travelers may find top-notch resorts like Las Brisas Huatulco and one of the best golf courses on the Pacific Coast at Tangolunda Bay. Huatulco is a fantastic location to study land- and sea-based flora and wildlife because of its biodiversity and beautiful environments.
The Mexican government chose this as one of the areas for tourism growth. It hasn't been as developed as others, but for some reason, there are still plenty of undeveloped beaches and natural spots to explore.
---
9. Ixtapa-Zihuatanejo: Dual Charm and Relaxation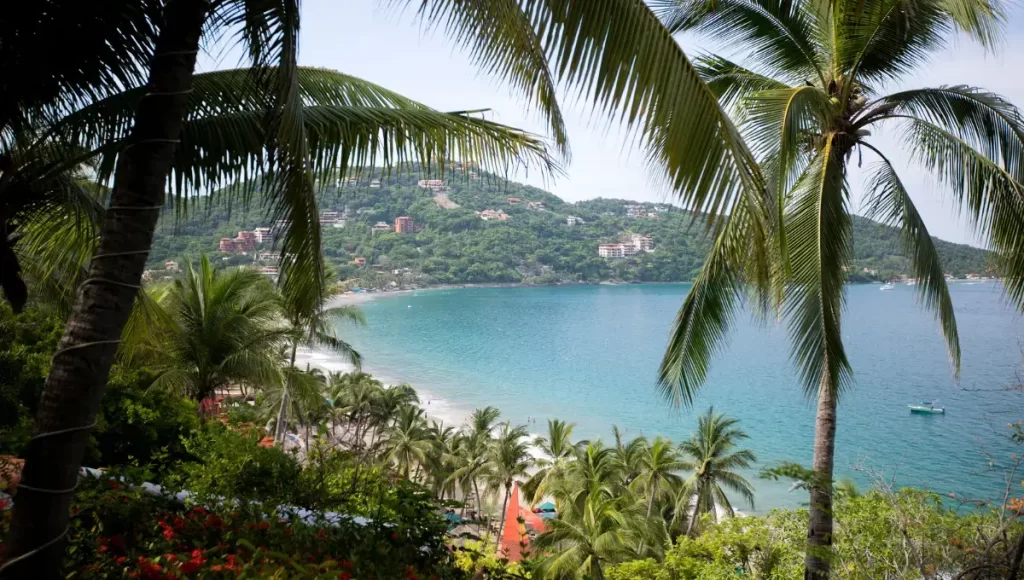 The National Fund for Tourism Development (FONATUR) developed the resort community of Ixtapa in Guerrero at the beginning of the 1970s. Ixtapa's sister city, Zihuatanejo, is only 4 miles away and has the atmosphere of a traditional tiny Mexican fishing village.
With the Sierra Madre mountain range to the east and the Pacific Ocean to the west, these two locations are stunning. Ixtapa, on the other hand, has a contemporary atmosphere, while Zihuatanejo has an ancient Mexican sense. Scuba diving, surfing, and deep-sea fishing are a few of the most well-liked pastimes in this region.
There are numerous resorts in Ixtapa, while Zihuatanejo offers a variety of lodging options, from modest hostels to ultra-luxurious boutique hotels like the Thompson Zihuatanejo.
---
10. Acapulco: Iconic Beach Resort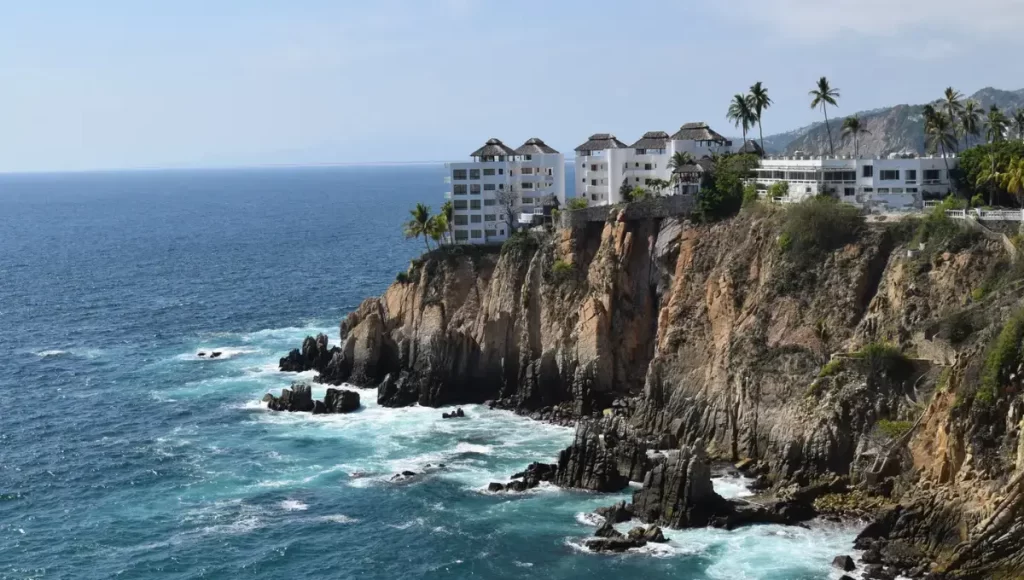 From the 1950s until Cancun overtook Acapulco as Mexico's top beach resort in the 1980s. People are drawn to it because they fondly remember the Hollywood celebrities who formerly visited and the Elvis Presley film Fun in Acapulco.
This continues to be one of Mexico's most well-liked resort locations and a spring break favorite.
This dynamic port city is busy because of its nonstop nightlife, fantastic shopping areas, and restaurants. But there's more to do than relax at the clubs and beaches.
The now-famous cliff divers can be seen performing their heart-stopping leaps from La Quebrada. The Fuerte San Diego offers information on the region's past as a significant harbor during the colonial era.
---
11. Loreto: Serene Coastal Retreat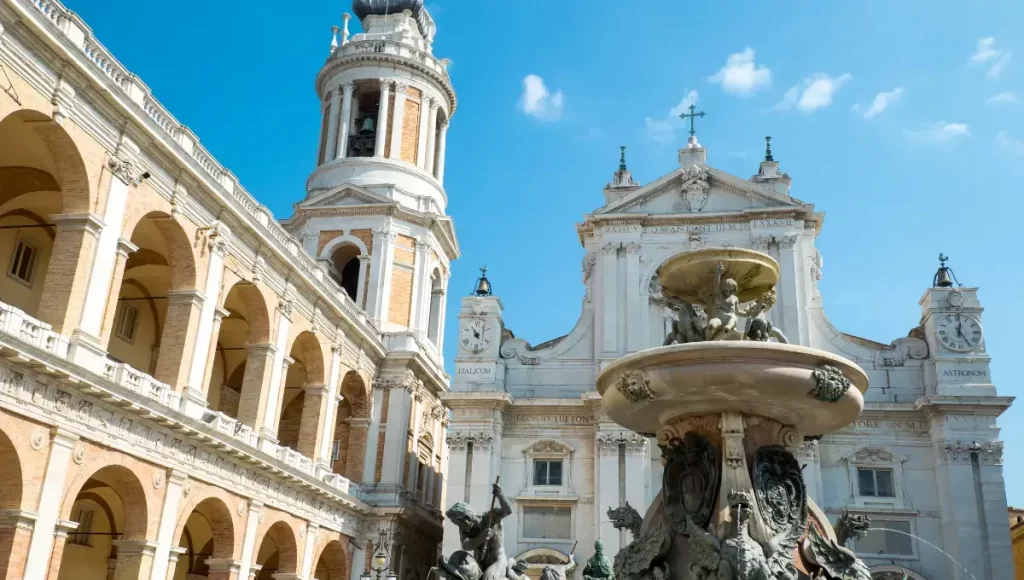 Loreto is a picturesque city on land and in the water and is one of Mexico's Pueblo Magicos (the only one having an airport).
Loreto, a mission town founded in 1687, includes some of the peninsula's oldest buildings. The city is worth exploring. Cobblestone alleys finish at the Malecon, which offers breathtaking views of the Sea of Cortez after passing through antique churches and picturesque alleyways.
But it would help if you swam out into the ocean. A protected marine area abounding with marine life is called the Loreto Bay National Marine Park.
Paddle a kayak around idyllic deserted islands, go scuba diving with sea lions, see blue-footed boobies and other seabirds, or observe whales.
---
FAQs About Best Mexican Beach Towns
There are a lot of questions that come to mind while Mexican beach towns., some of the commonly asked questions are answered below.
Q. What is the local currency in Mexican beach towns?
A. The local currency in Mexican beach towns is the Mexican Peso (MXN).
Q.2 Is it safe to travel to Mexican beach towns?
A. While Mexican beach towns prioritize tourist safety, it's essential to exercise general caution and follow local guidelines.
Q.3 What is the local language spoken in Mexican beach towns?
A. The primary language spoken in Mexican beach towns is Spanish.
Q.4 When is the best time to visit Mexican beach towns?
A. The best time to visit Mexican beach towns is during the dry season, from November to April, when the weather is typically sunny and rainfall is minimal.
Q. What are the best times to visit Mexican beach towns?
A. The best times to visit Mexican beach towns are during the dry season, which typically spans from November to April.
Q. Are Mexican beach towns safe for tourists?
A. Mexican beach towns prioritize tourist safety, but it's advisable to take general safety precautions and be aware of your surroundings.
Q. Which Mexican beach towns are known for their nightlife?
A. Mexican beach towns known for their nightlife include Cancún, Playa del Carmen, and Cabo San Lucas.
Q. Are there family-friendly activities in Mexican beach towns?
A. Mexican beach towns offer a variety of family-friendly activities such as snorkeling, swimming with dolphins, and visiting water parks.
Q. What are some popular water activities available in Mexican beach towns?
A. Popular water activities in Mexican beach towns include snorkeling, scuba diving, jet skiing, and fishing.
Q. How can I get around within Mexican beach towns?
A. Getting around Mexican beach towns can be done using taxis, public buses, rental cars, or walking for shorter distances.
Q. Can I find vegetarian/vegan food options in Mexican beach towns?
A. Mexican beach towns usually offer vegetarian and vegan food options in many restaurants, catering to diverse dietary preferences.
Q. Are there budget-friendly accommodations in Mexican beach towns?
A. Mexican beach towns provide a range of budget-friendly accommodations such as hostels, guesthouses, and affordable hotels.
Q. What are some unique cultural experiences in Mexican beach towns?
A. Mexican beach towns offer unique cultural experiences such as exploring ancient ruins, attending traditional festivals, and indulging in local cuisine.
Q. Are there any eco-friendly initiatives in Mexican beach towns?
A. Many Mexican beach towns actively promote eco-friendly initiatives such as sustainable tourism practices, beach clean-up campaigns, and protected nature reserves.
---
Tell Us In The Comments As per you Which One Is The Best Mexican Beach Towns?
Also, don't forget to book your personalized holiday package with Fiery Trippers. Let us make your vacation a romantic as well as a dreamy getaway.