Are you looking for the best places to visit in Mexico for your next vacation? If you have no idea, what are the top tourist attractions in Mexico? This article will help you in finding the best things to do in Mexico while traveling.
Mexico is an astonishingly diverse country with a beautiful cacophony of music, color, and landscape at every step. There is always something fresh and fascinating to discover in this lovely country, whether it is your first vacation or you are a seasoned tourist.
Whatever your budget, you may enjoy palm-fringed beaches, historic sites, vibrant festivals, spectacular fireworks, and delectable cuisine to make this one of your favorite vacation spots.
There are more reasons to visit this stunning country than a single list could include, but we've compiled a list of some of the finest activities Mexico offers. It's time to experience firsthand what artists like Frida Kahlo used as a constant source of inspiration.
What places should I visit in Mexico? Some must-visit places in Mexico include the ancient ruins of Chichen Itza, the vibrant city of Mexico City with its historic center, and the stunning beaches of Cancun and Playa del Carmen on the Riviera Maya.
---
What Are The Best Times To Visit Mexico?
The ideal times to visit Mexico are during the dry season, which normally lasts from November to April, and when the weather is good and there is little chance of rain. Mexico may be visited all year round.
---
Understanding The Weather Condition Of Mexico For Planning A Trip
Mexico experiences a wide variety of climates all year round. Mexico has two primary seasons: the dry season (November to April) and the rainy season (May to October), however, the weather varies from place to place.
The dry season is a popular period for travel because of the mild temperatures and lesser humidity. Although there is more rain during the rainy season, it is still possible to take advantage of Mexico's attractions because the downpours are frequently light.
It's a good idea to find out the local weather before you travel so you can pack appropriately.
| Average | Jan | Feb | Mar | Apr | May | Jun | Jul | Aug | Sep | Oct | Nov | Dec |
| --- | --- | --- | --- | --- | --- | --- | --- | --- | --- | --- | --- | --- |
| High | 71°F | 74°F | 77°F | 79°F | 80°F | 77°F | 74°F | 74°F | 73°F | 73°F | 72°F | 71°F |
| Temp. | 57°F | 60°F | 63°F | 66°F | 67°F | 65°F | 64°F | 64°F | 63°F | 62°F | 59°F | 57°F |
| Low | 44°F | 46°F | 49°F | 53°F | 56°F | 57°F | 56°F | 56°F | 56°F | 52°F | 47°F | 44°F |
---
Here Are The List of 11 Best Places To Visit In Mexico For Travellers To Enjoy The Vacations in Mexico
Explore Mexico's top tourist destinations to experience its thriving culture and beautiful surroundings. Mexico offers a wide variety of experiences for every traveler, from the ancient wonders of Chichen Itza to the immaculate beaches of Cancun. Continue reading to learn more!
1. Mexico City: A Metropolis of Contrasts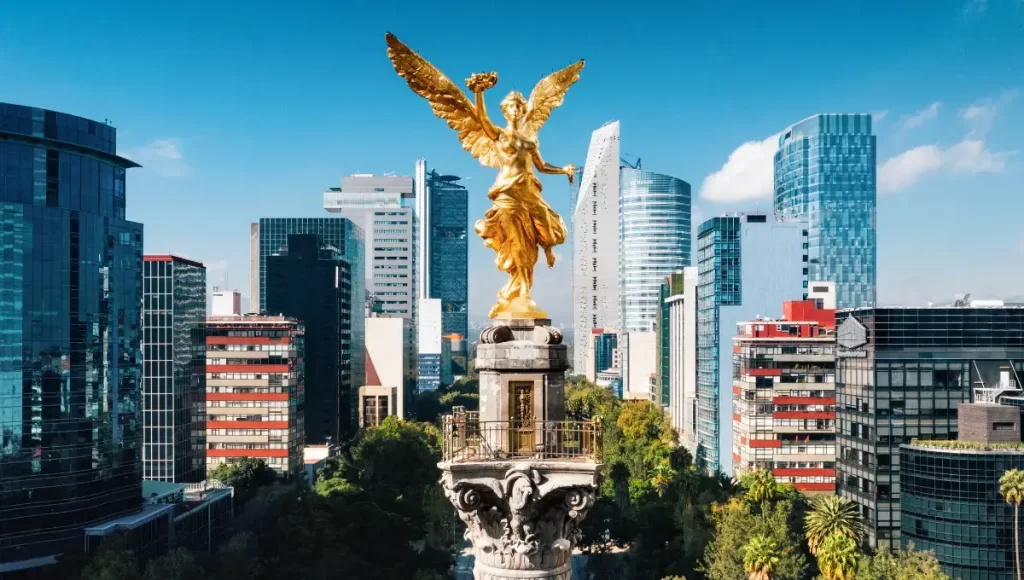 Mexico's long-standing political center undoubtedly dominates the country's cultural scene as well. Remember that several of the nation's most notable muralists left behind their most significant works here, including Diego Rivera's cinematic murals in the Palacio Nacional and José Clemente Orozco's social-realist work in the Palacio de Bellas Artes.
In Mexico City, there is art, music, dance, and theater everywhere. A mariachi ballad is a must-have soundtrack for a gondola ride along the historic canals of Xochimilco.
A trip around the bustling city center exposes the rich history of the nation's capital, from the pre-Hispanic and colonial-era buildings to the modern megalopolis.
A rich trove of artisanal and designer shopping is displayed in glitzy plazas, edgy modern galleries, and classic cantinas. This is Mexico at its most culturally diversified.
---
2. Cabo Pulmo: Pristine Coral Reef Sanctuary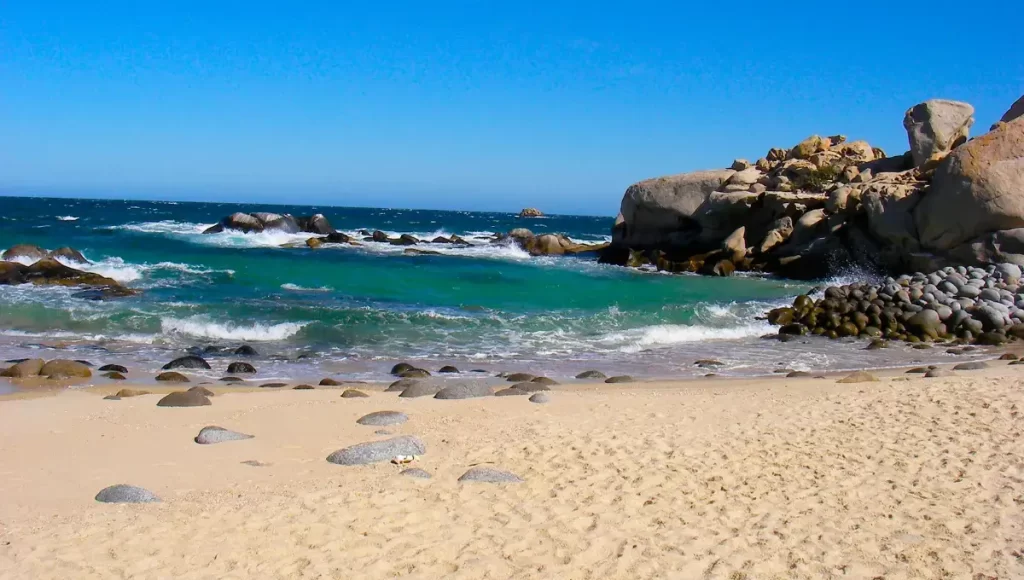 Rediscover the magic of old Baja by visiting the largely undeveloped east coast, discovering world-class diving off Cabo Pulmo, the only significant reef on the west coast of North America and, at 27 sq miles (71 sq km), one of the largest and most successful marine protected regions in the world.
In this beautiful place, you can expect to see black coral bushes along with schools of horse-eye jacks and triggerfish. Depending on the seasons and currents, you may also spy hammerhead sharks, giant manta rays, and whale sharks.
You don't necessarily need a 4WD to enjoy the drive out here along the spectacular Eastern Cape (from the south) coastal road or through the Sierra de la Laguna (to the west), but the road can get rough sometimes. You will escape the crowds and find a very mellow scene that can be hard to leave.
---
3. Copper Canyon Railway: Nature's Majestic Wonder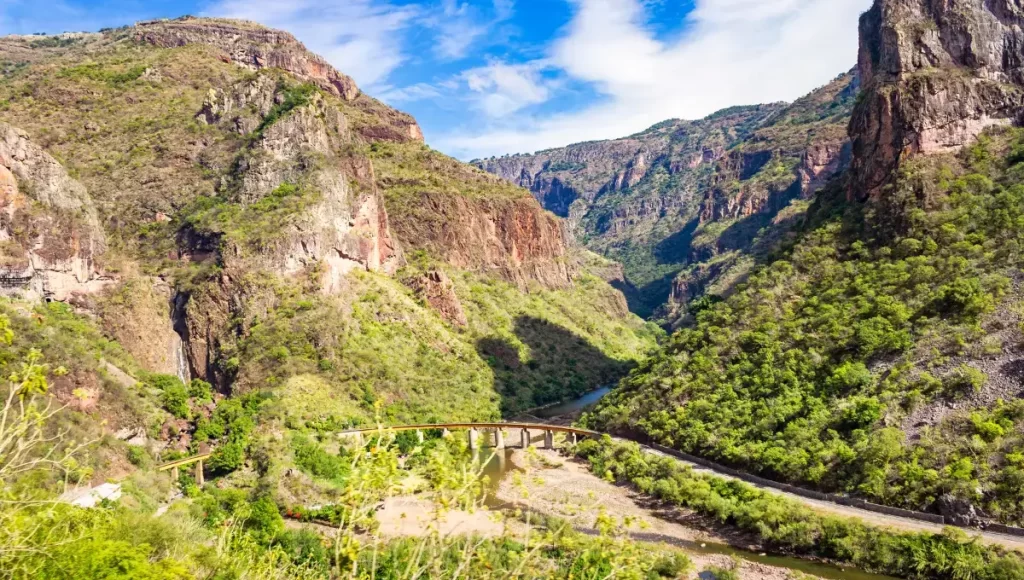 One of the best rail journeys in Latin America is still the Ferrocarril Chihuahua Pacifico (Copper Canyon Railway).
Trains travel over the breathtaking rocky terrain of the Copper Canyon as they ascend from sea level at Los Mochis to the adventure-loving town of Creel.
Alpine forests, subtropical valleys, Tarahumara settlements, and vistas of some of the world's deepest canyons may all be seen from your window.
Spend the night on the way there at picture-perfect lodges with views of the canyon's rim, or stay for days to go hiking, horseback riding, zip-lining, and visiting one of Mexico's most stunning locations.
---
4. Oaxaca, Mexico: Cultural Delights and Artistic Heritage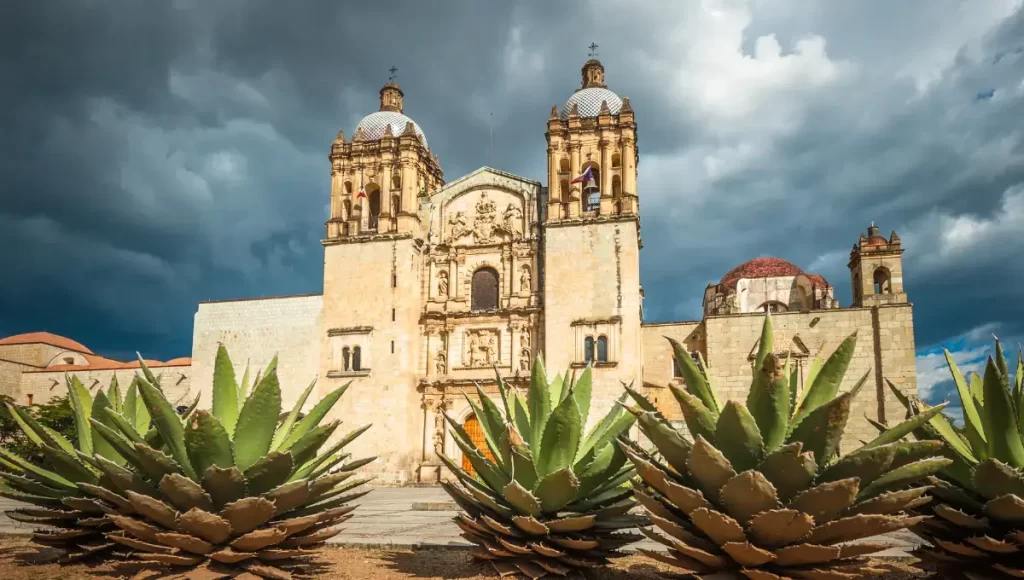 With its deliciously inventive Mexican cuisine, gorgeous handicrafts, frequent colorful fiestas, colonial architecture, thriving arts scene, and fine mezcals distilled in nearby villages, Oaxaca City—considered the capital of mezcal—this highly distinctive southern city captures the attention of everyone.
The magnificent historic Zapotec capital Monte Albán, numerous indigenous craft villages with bustling weekly markets, and the cool, forested highlands of the Sierra Norte—ideal for hikers, mountain bikers, and horseback riders—are all easily accessible from the city.
Oaxaca is an intricate yet wonderful city, and its stately churches and elegant plazas have rightfully earned it the title of Unesco World Heritage Site. Life throbs with a genuine regional flavor as it flows through attractive yet serene neighborhoods.
See it in the tonal range of vintage boutique hotels, an artisan shop where you may meet the maker, satirical street art, bohemian bars, and ageless street markets. We assure you that this city is much more than just beautiful churches.
---
5. Costa Maya: Topical Paradise And Mayan Ruins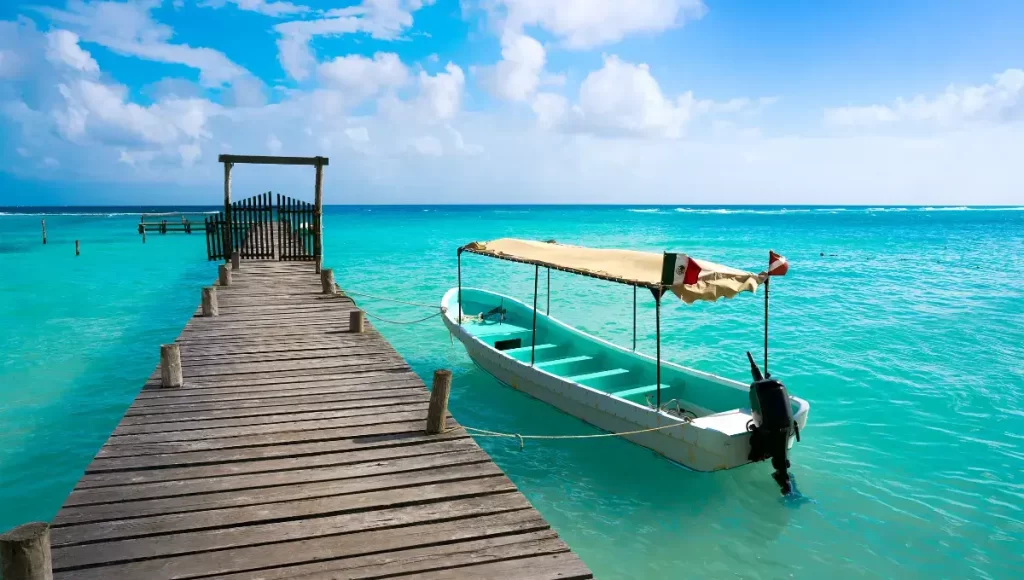 Get to this area as soon as you can. There are still peaceful fishing communities on the Costa Maya that prioritize sustainable development, such as Mahahual and Xcalak, which both have some of the best dive locations on the Caribbean coast, in contrast to the overdeveloped Cancun and Riviera Maya.
After that, travel inland to Laguna Bacalar, a peaceful lakeside community famous for its stunning landscape, a 295-foot-deep (90-meter) cenote, and an old Spanish fortification.
The Reserva de la Biósfera Santuario Mariposa Monarca (Monarch Butterfly Biosphere Reserve) is home to what is arguably Mexico's most amazing yearly natural phenomenon: golden-orange butterfly canopies that cover the hillsides and woodlands.
The migratory monarch butterflies, which spend the winter far from the icy Great Lakes, cover every available surface between late October and mid-March, clustering together to weigh down the thick branches of the oyamel (Abies religiosa, or "sacred fir" trees), turning the landscape into a perpetual sunset.
They take to the skies in gold and orange flurries as the sun rises and heats the woodland, then descend to the humid forest floor during the hottest portion of the day.
They carpet the ground magnificently on a warm, sunny afternoon, which is the most fantastic time to watch because they don't fly as much in cooler weather (55 degrees or lower).
It is one of the most breathtaking global migrations and should not be missed. It should be noted that an obligatory guide is included in the entrance charge; the suggested minimum tip for each guide per day is M$220.
---
6. Tulum: Paradise on the Caribbean Coast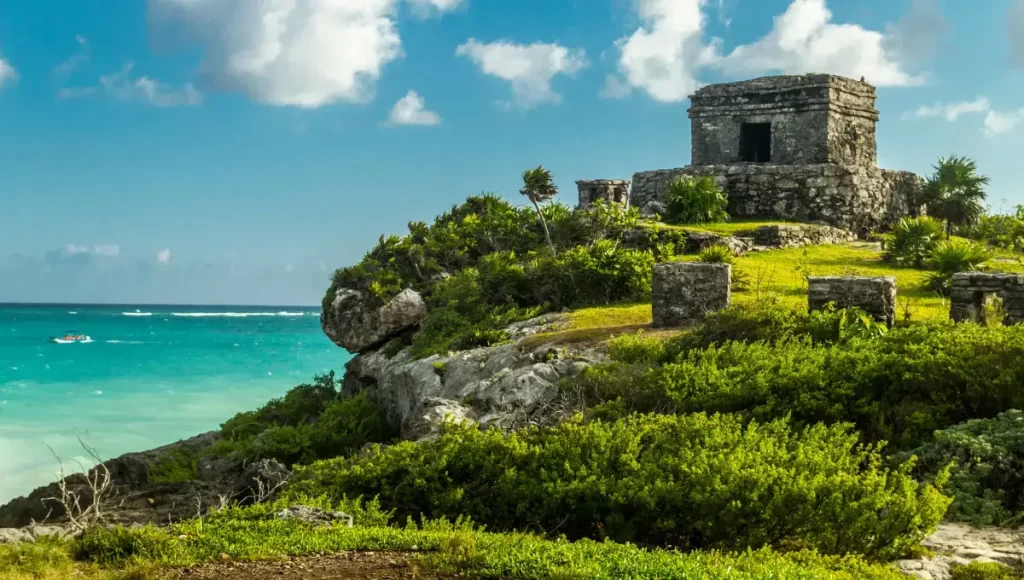 You can make Tulum famous worldwide by taking a spectacular Maya ruin and placing it next to the Caribbean's beautiful white sands and turquoise waters.
When you factor in a variety of lodging options—from beachside shacks to luxury resorts—excellent restaurants and bars, and a variety of nearby attractions, including cenotes (limestone sinkholes) and other Maya ruins, it makes sense why many visitors who only intend to stay a short while end up staying much longer.
Some people might be turned off by the town's location right next to the highway, which makes the main strip feel more like a truck stop than a tropical paradise and makes it difficult to find highly cheap places to dine and stay.
You can always travel to the ocean and locate a peaceful seaside bungalow, so don't worry if Tulum Pueblo isn't your style.
The enormous Reserva de la Biosfera Sian Ka'an, the remote fishing community Punta Allen, and the ruins of Cobá are just a few of the highlights of exploring the area around Tulum.
---
7. Guadalajara: Cultural Capital and Gastronomic Delights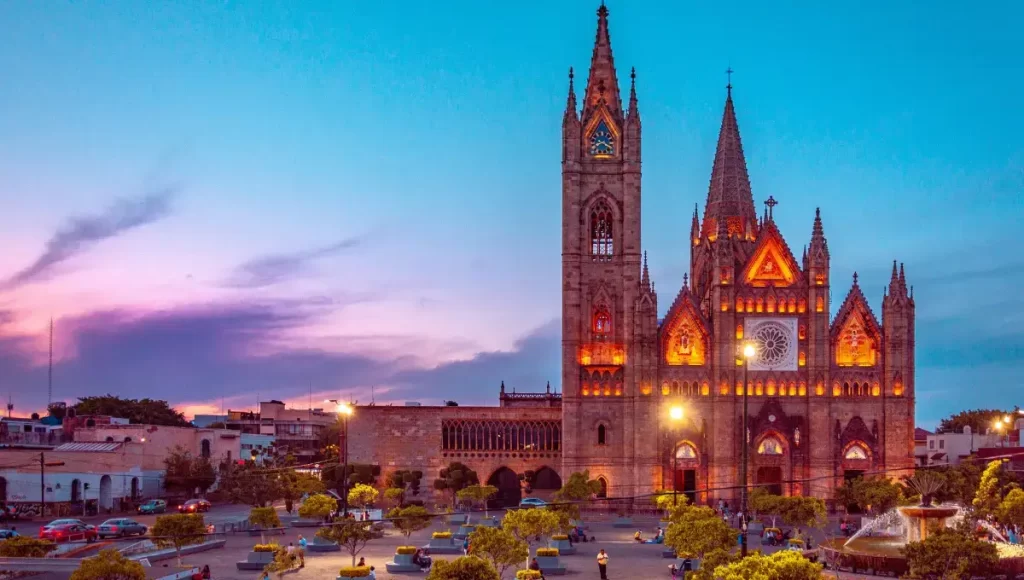 The second-largest city in Mexico is dazzling, frequently resembling a cluster of pueblos rather than a major metropolis. With its grand cathedrals, confusing markets, great public spaces, and excellent craft shopping in the hip suburbs of Tlaquepaque and Tonalá, this charmer will get under your skin.
There is no better place in western Mexico to eat out, whether you're craving regional specialties like spicy goat stew or stylish nouveau Mexican and fusion food—the young party all weekend in hip bars and packed dance clubs.
While many of the cultural icons associated with Mexico, such as mariachi music, sombreros with wide brims, the Mexican hat dance, and charreadas (rodeos), have their origins in Guadalajara, the city is just as much a forerunner of the new Mexico as it is a keeper of the past.
The beautiful cathedral and the Instituto Cultural de Cabanas serve as the foundation for the museums and theaters that propel cultural life ahead.
---
8. Evangeli Santo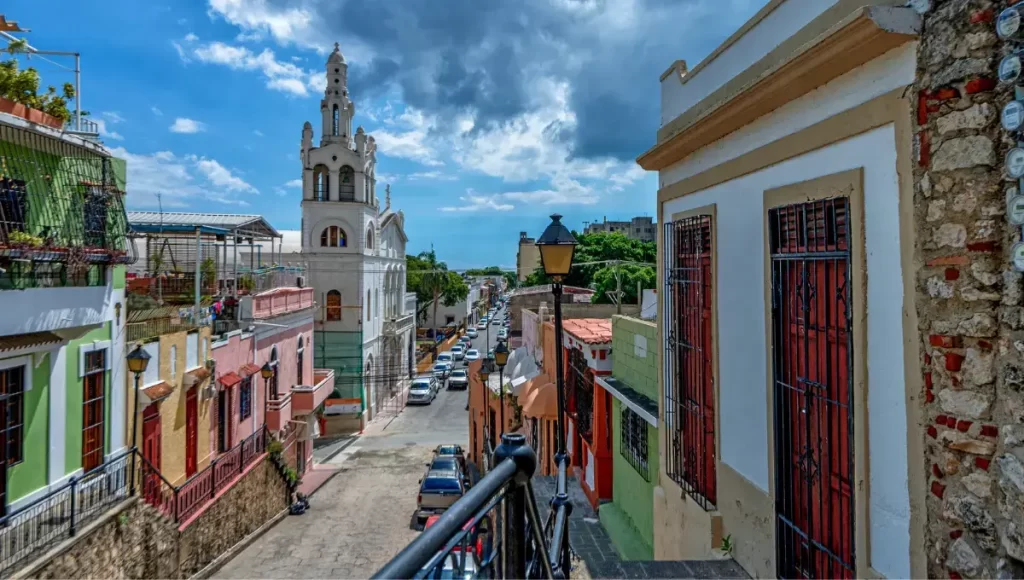 Espiritu Santo island, a part of a Biosphere Reserve under Unesco protection, is magnificent. Wind and waves have eroded pink sandstone into finger-like protrusions, each home to a lovely cove.
If this surreal beauty isn't enough, you may swim with playful sea lions at their island colony, dive into the various colorful reefs, camp beneath a canopy of breathtaking stars, and paddle your way through countless azure bays. Kayaking and snorkeling are two of the sports that are offered here by different providers.
---
9. San Miguel de Allende: A Colonial Jewel in Central Mexico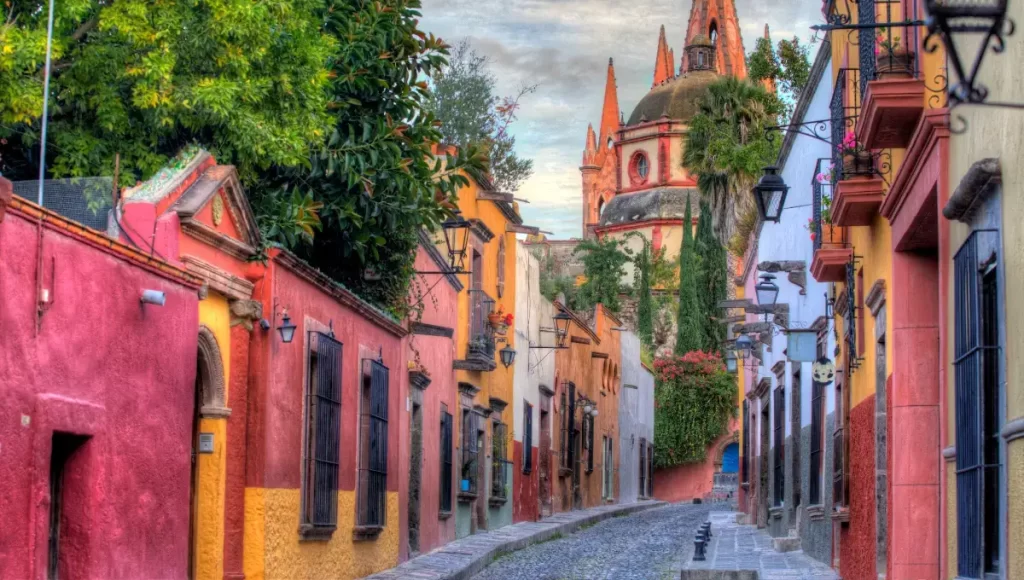 This stunning Mexican city has everything, including a beautiful spring-like environment, spectacular light, stunning architecture, fantastic handicraft shopping, and some of the best dining in the nation.
Check out the events in Atención San Miguel to see what music, parades, and fireworks are happening this week. Many cultural activities at the Escuela de Bellas Artes and the Biblioteca (in the Sala Quetzal) are in English; check their notice boards for timetables.
There are a staggering amount of craft stores in San Miguel that sell handicrafts and folk art from all across the nation. Anyone serious about purchasing should schedule a time to visit the superb Galeria Atotonilco.
The surrounding hot springs are a great relaxing place after a long shopping day. San Miguel, renowned as a winter retreat for retired foreigners, has a lot more to offer than just hangouts for foreigners. For many tourists, visiting San Miguel is one of the highlights of their trip to Mexico.
---
10. Pico de Orizaba: Majestic Volcanic Peak.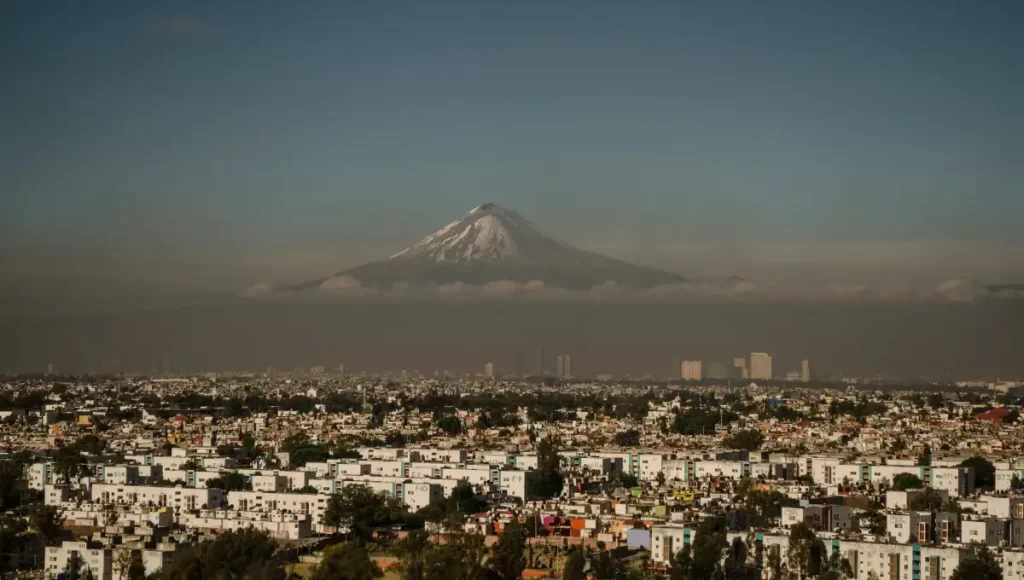 Taking the cable car up to the park on top of the 4068-foot (1240-m) Cerro del Borrego provides the ideal introduction to the most attractive town in Veracruz.
You can take in the domes and bell towers of the city's several medieval churches as well as the surrounding mountainous landscape, which includes the snow-capped summit of Pico de Orizaba, from this tall, green vantage point.
The six-day, five-night summit hikes begin from the small village of Tlachichuca. The city is the ideal launching point for closer examinations of Mexico's ultimate hiking and climbing challenge (the ascent demands some technical skills).
If thrills at sea level are more your style, Orizaba has much to offer, including a lovely riverbank promenade, a few noteworthy museums and galleries, and an unusual "Iron Palace."
---
11. Pacific Coastline: Stunning Coastal Beauty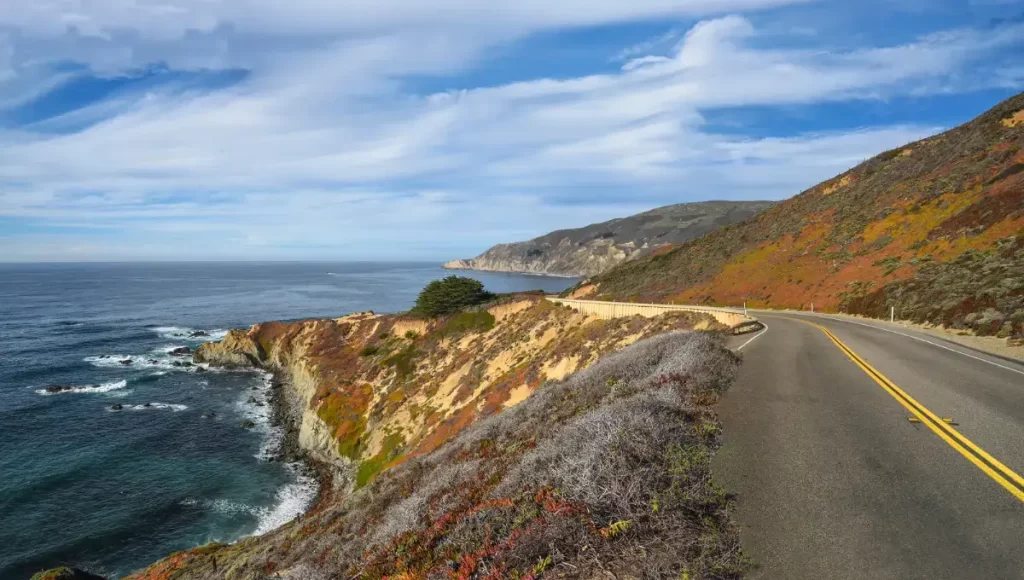 Mexico's Pacific coastline is breathtaking in its natural splendor, featuring verdant bays flanked by lush tropical highlands, uninhabited stretches of sand, and mangrove-fringed lagoons alive with birds.
A series of vibrant resort cities, including Mazatlán, Puerto Vallarta, Manzanillo, Ixtapa, Zihuatanejo, and Acapulco, punctuate this simple beauty, intermingled with world-class surf locations like Barra de Nexpa, Boca de Pascuales, Troncones, and Puerto Escondido.
Here, you can indulge in all the tropes of the tropics, such as savoring delectable seafood beneath palm-frond roofs, sipping cool coconut water while swaying in a hammock, or sipping cocktails by the pool at a posh resort.
There is a beach for everyone, whether you prefer yours to be backed by high-rise hotels or dilapidated huts, and the city's nightlife is fantastic.
Even more is happening in the water, where dolphin pods emerge from the waves, mother turtles hatch their eggs, pelicans soar in formation, and humpback whales breach the horizon.
---
What To Wear In Mexico While Travelling?
What to wear in Mexico? It is advised to pack light, breathable attire for your trip to Mexico, especially for the seashore. Examples are shorts, t-shirts, dresses, and sandals. For chilly evenings or if you intend to travel to higher altitude places, it's also a good idea to pack a lightweight jacket or sweater. Additionally, remember to bring sun protection items like hats and sunscreen, as well as comfortable walking shoes.
---
FAQs About Best Places To Visit In Mexico
There are a lot of questions that come to mind while best places to visit in Mexico., some of the commonly asked questions are answered below.
Q. What Are the Best Beaches in Mexico?
A. The best beaches in Mexico include Cancun's Playa Delfines, Tulum's Playa Paraíso, and Puerto Vallarta's Playa de los Muertos.
Q. What Are the Best Cities to Visit in Mexico?
A. The best cities to visit in Mexico are Mexico City, Guadalajara, and Oaxaca City, known for their rich culture, history, and vibrant atmosphere.
Q. What Are the Must-See Attractions in Mexico?
A. Must-see attractions in Mexico include the ancient ruins of Chichen Itza, the stunning beaches of the Riviera Maya, and the vibrant Frida Kahlo Museum in Mexico City.
Q. What Are Some Tips for Traveling in Mexico?
A. When traveling in Mexico, it's advisable to be aware of your surroundings, use reliable transportation options, and avoid drinking tap water to stay safe.
Q. What Should I Eat and Drink in Mexico?
A. Don't miss out on trying authentic Mexican dishes like tacos, tamales, and guacamole, and indulge in traditional drinks such as margaritas and Mexican hot chocolate while visiting Mexico.
Q. Is it safe to travel to Mexico?
A. Overall, it is safe to travel to Mexico, but it is still a good idea to follow local advice, stay away from lonely places, and use common sense to protect yourself. It's important to take precautions and keep up with local news in the locations you plan on visiting, just as in any other tourist destination.
Q. What is the currency in Mexico?
A. The currency in Mexico is the Mexican Peso (MXN). It's recommended to have some local currency for small expenses, but credit cards are widely accepted in most tourist areas.
---
Conclusion
Mexico is a fascinating nation with a variety of landscapes, a rich history, a vibrant culture, and kind people. Mexico has much to offer every kind of traveler, from bustling cities to sleepy towns, stunning beaches to ancient ruins.
Mexico's top tourist destinations provide a wide range of experiences, including cultural immersion, outdoor activities, gastronomic pleasures, and relaxing beach getaways. Explore the historic sites of Chichen Itza and Palenque, indulge in the delights of real Mexican food, swim in the Caribbean's crystal-clear waters, and get to know the vibrant customs and festivals that make this nation come alive.
So pack your things and set out on a fun vacation across Mexico's top tourist destinations. Make lifelong memories while exploring the allure of this captivating nation.
---
Tell Us In The Comments As per you Which One Is The Best Places To Visit In Mexico?
Also, don't forget to book your personalized holiday package with Fiery Trippers. Let us make your vacation a romantic as well as a dreamy getaway.