Are planning to visit Florida and looking for the best Florida vacation spots? If you have no idea where to go and what to do? This article will really help you in finding the best things to do in Florida.
There are many wonderful sites to visit in Florida. Almost anything can be found, from world-class entertainment parks to quaint coastal communities.
To help you start organizing your upcoming vacation, we've compiled a list of the Top Tourist attractions in Florida.
Everything from Florida's top beach towns to the greatest locations for exploring fascinating cities, the outdoors, and springs are covered in our list.
---
What is the number 1 tourist destination in Florida?
This is what? The most visited tourist destination in Florida is Walt Disney World, which is situated in Lake Buena Vista close to Orlando. It is the centrepiece of Disney's global theme park empire. It is also by far the biggest and busiest theme park resort on the whole globe.
---
List of 11 Best Florida Vacation Spots
To help you start organizing your upcoming vacation, we've compiled a list of the best places to visit in Florida.
Sarasota
Saint-Petersburg
Key West
Naples
Miami Beach
Sanibel Island
Fort Lauderdale
Cocoa Beach
Beach in Clearwater
St. Augustine
Marco Island
1. Sarasota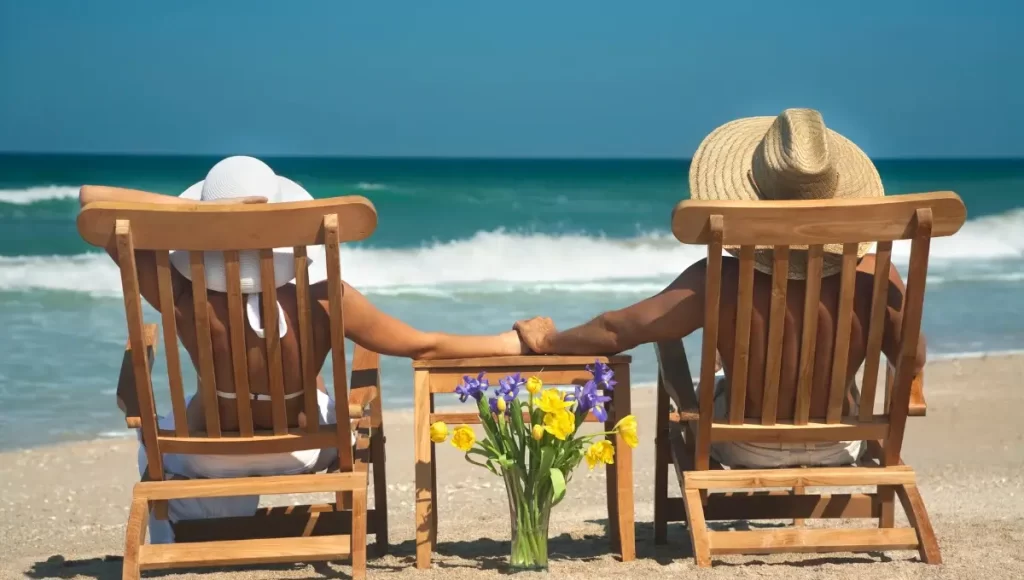 The gorgeous town of Sarasota, Florida, is about an hour's drive south of Tampa. We enjoy the restaurants, shops, and beaches here, and there are many cultural activities as well. It is without a doubt among Florida's top tourist destinations.
The Ringling Museum of Art is located in Sarasota because the Ringling Brothers owned a winter residence there. The beaches in Sarasota boast lovely sand and shallow, emerald-green waves.
Since it is near the Gulf of Mexico, there will always be plenty of sunshine there. In addition to beaches, we adore the Marie Selby Botanical Gardens, the Big Cat Habitat Sanctuary, and the Saturday Farmers Market.
---
2. Saint-Petersburg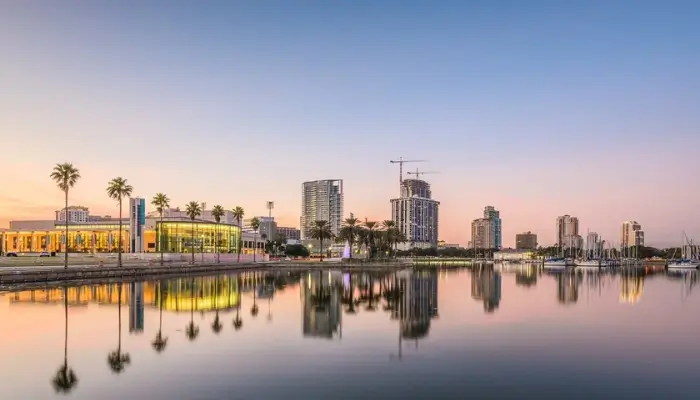 If you appreciate culture in a city, St. Petersburg, often known as the Sunshine City, is a portion of Tampa Bay and unquestionably one of the top Florida vacation places.
Along with the Florida Orchestra, this location is home to the renowned Dali Museum.
St. Petersburg is a great place to dine and drink since it has some of the freshest seafood in all of Florida.
The Sunken Gardens offer opportunities to interact with wildlife, or you can simply take a stroll through downtown St. Petersburg to get a feel for local life.
With more than 50,000 distinct species of plants, The Sunken Gardens is a fantastic family-friendly destination and a hidden gem in Florida.
Also Read: 11 Best Hotels With Private Pool In Miami Beach
---
3. Key West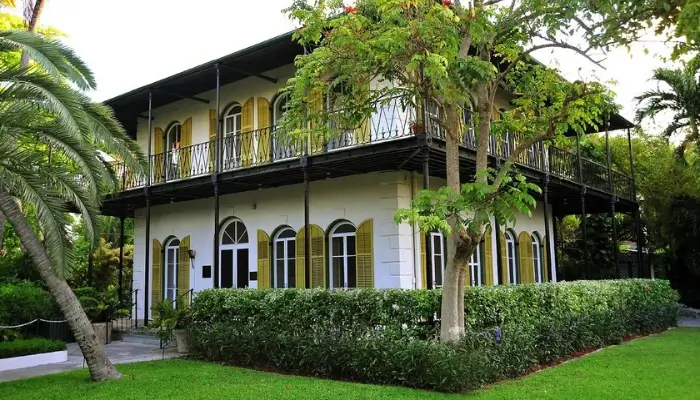 When preparing a list of our top Florida vacation spots, we had to include Key West. Amazing beaches, amazing culture, and events all year round may be found in the southernmost point of the continental U.S.
Even though Key West is only 90 miles north of Cuba, when you are wandering around it feels like you are somewhere else entirely.
In between trips to the beach, we advise making a stop at the Ernest Hemingway House. A great day trip with tonnes of history is available via ferry to the Dry Tortugas National Park.
Mile-0-free-things-to-do-in-key-west
---
4. Naples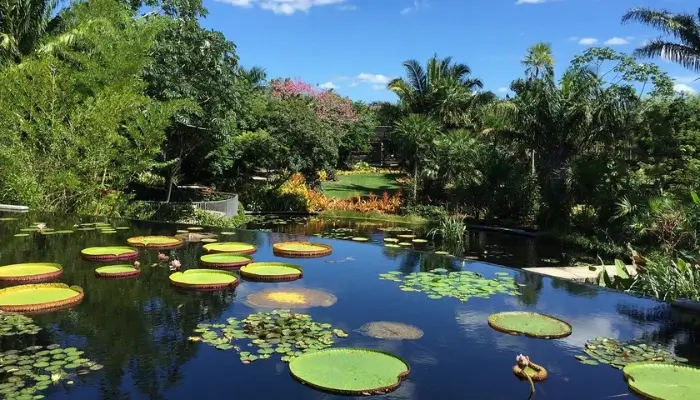 Naples, Florida is yet another of the Gulf Coast's beauties. Many claims that the sand on Naples' beaches has a sugary appearance. Naples is a tiny, affluent community with refined poise.
The town experiences 280 days of sunshine on average per year. This makes it an excellent location for golfers and those who enjoy water sports in addition to being a great beach resort.
We enjoy eating at the Celebration Food Truck Park, which is ideal because it has board games, is close to the beach, and has views of the water. We also advise going to the Naples Pier to see the sunset. It will be unforgettable, we guarantee.
Florida Vacation Spots: Naples Beaches, Lowdermilk Park
---
5. Miami Beach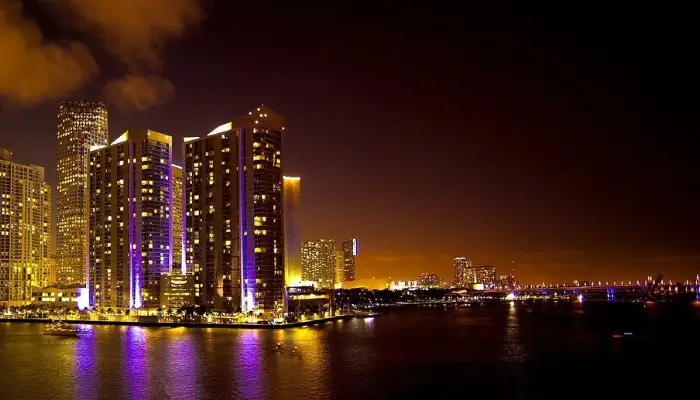 Beautiful beaches, outstanding dining, and vibrant nightlife can all be found on the island of Miami Beach, which is connected to mainland Miami.
Many celebrities frequent South Beach in southern Miami Beach, also known as Miami Beach, which has vibrantly colored structures and activities. There are a variety of art galleries, designer stores, top-notch restaurants, and interesting museums.
We advise visiting the Boardwalk, the Art Deco Historic District, and strolling down Ocean Drive and Lincoln Road. From Wynwood Walls to Downtown, mainland Miami has a lot to offer as well. Be sure to check out as many places as you can because Miami and Miami Beach have some of the best Cuban cuisine available outside of Cuba.
The drive from Miami to Key West is one of the best excursions to take if you feel like a roadie.
Drive from Miami to Key West – Florida Vacation Spots
Also Read: 11 Best Tourist Attraction In Miami
---
6. Sanibel Island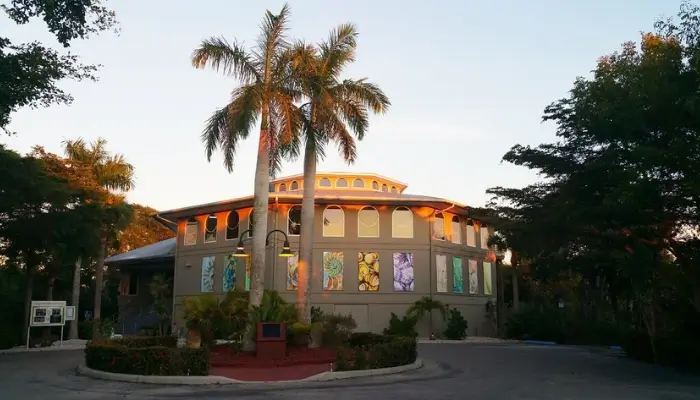 Sanibel Island, a small island close to Fort Myers, Florida, is the site of a sizable National Wildlife Preserve as well as the Sanibel lighthouse.
Given that Florida has some pretty magnificent beaches, it is regarded as one of the best locations for shelling.
The Preserve features more than 230 different bird species, as well as numerous hiking and biking routes for an enjoyable family day out.
Visit the Bailey-Matthews Shell Museum, which features more than 30 shell exhibits, some of which are the biggest and most unique in the entire world.
Live mollusk aquarium exhibits are also available. Visit the Historical Village, which has 10 buildings, some of which date back to 1896, after visiting the Shell Museum. You can learn everything about Sanibel Island's history in this village and museum, making it a must-visit.
The Best Places to Visit in Florida are Sanibel-beaches
---
7. Fort Lauderdale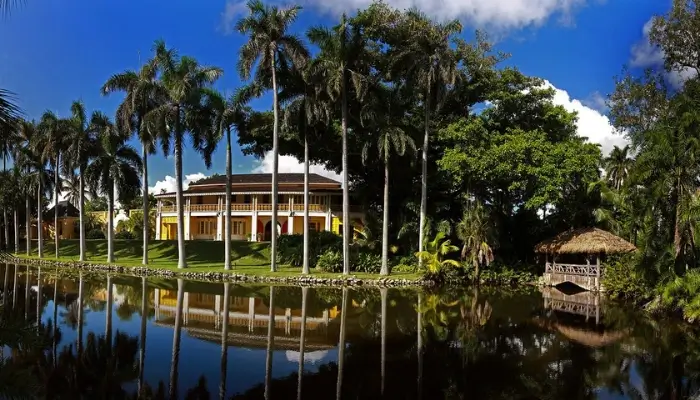 Fort Lauderdale, which is most known for its beaches and canals, is about 40 minutes north of Miami. You may enjoy a gondola ride along the canals in this city, also referred to as the Venice of America, for a distinctive experience.
A nice spot to stroll through, shop, and grab a cup of coffee or something to eat in downtown Fort Lauderdale. If you want to catch a show while you're in town, check out the galleries, museums, and performance spaces in the River Arts and Entertainment District.
The 60-acre botanical and flamingo gardens are among our top Fort Lauderdale attractions. Everything is there, including gators, bobcats, and unusual vegetation. Explore the gardens all day while learning more about Florida's diverse wildlife.
---
8. Cocoa Beach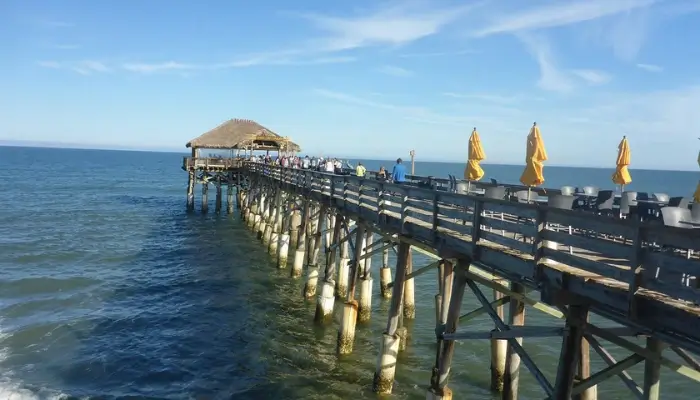 South of Cape Canaveral, close to Orlando, is Cocoa Beach. For those who wish to visit the Kennedy Space Station and enjoy some beach time at the same time, its proximity to Cape Canaveral is excellent.
It's a fantastic area to learn how to surf because Cocoa Beach also has some reasonably calm waters with waves.
There are several restaurants and shops along the more than 800-foot-long Cocoa Beach Pier and Boardwalk. Here, you can engage in a variety of watersports, including canoeing, paddleboarding, and kayaking.
Also Read: Top 15 Safe And Romantic Date Ideas Tampa, Florida
---
9. Beach in Clearwater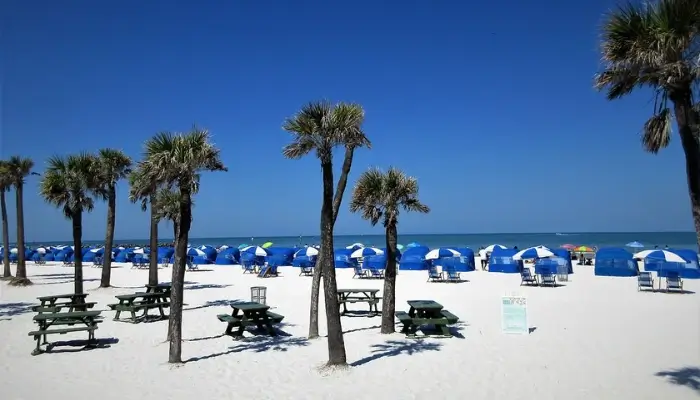 Great watersports are available at Clearwater Beach, which also boasts a lovely white sand beach. There are parasailing, paddleboarding, and jet skiing available.
Since the waters are so tranquil, participating in water sports is even more enjoyable. A beachside promenade is ideal for people who want to skate or ride their bikes while taking in the fresh air.
There are some excellent seafood cafes and restaurants, as well as a sunset festival with live entertainment and regional merchants.
If you wish to learn more about dolphins and other aquatic animals, there is also a Marine Aquarium. We strongly advise unwinding on the sand and taking in the Gulf Coast seas.
---
10. St. Augustine
The oldest city in the country is St. Augustine, which was first found by the Spanish and afterward turned into a colony.
The Castillo de San Marcos and Anastasia State Park are both highly recommended.
You may travel back in time and learn more about St. Augustine's lengthy history by visiting this fortification from the 17th century. There are numerous museums in St. Augustine, ranging from American Gilded Age Antiques to Pirate & Treasure.
This section of the Atlantic Ocean has more than 42 miles of sandy beaches. To experience entering the Spanish Settlement, take a guided tour of the Colonial Quarter.
Also Read: 11 Best Things To Do In Gainesville, Florida
---
11. Marco Island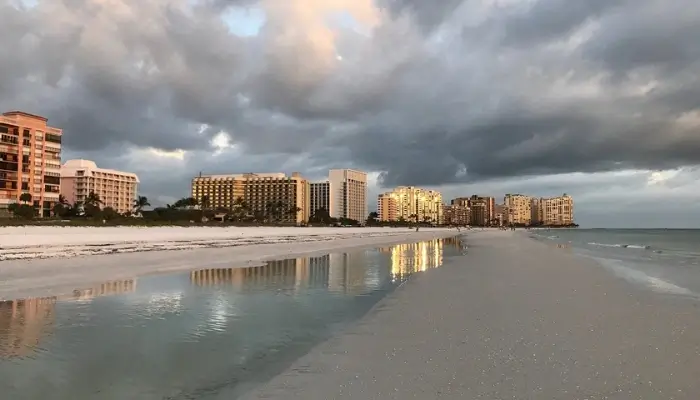 Marco Island, a barrier island close to Naples, is well-known for its beaches and Tigertail Beach Park. On Marco Island, the ocean is claimed to resemble the Caribbean and the island is home to some of the best beaches in the world.
Along with several fantastic breweries and restaurants, this area offers lots of opportunities for kayaking and paddleboarding. Marco Island is the location to go fishing.
On the island, fishing is available inshore, offshore, and in deep water, and you may catch anything from sea trout to king mackerel. Seven ecosystems of the nearby environment are on show along the Nature Center's boardwalk.
Marco-Island-beaches-Tigertail-Beach
---
Conclusion
Are you planning a trip to the Sunshine State soon and looking for the top Florida tourist attractions? We have your back! We'll look at some of Florida's most amazing travel destinations in this article.
We swear we'll feature Florida's top attractions, including beaches, springs, quaint towns, and everything else in between. We will, of course, list a few of the most popular Florida tourist destinations, but as a whole, relax and plan your trip; we promise you won't be let down.
Pack your bag and sunscreen, then take a seat and start preparing! Sunshine State above you come to view the top Florida tourist attractions!
---
FAQs For Florida Vacation Spots
People have a lot of questions while visiting Florida some of the commonly asked questions are answered below.
Q.1 What is the #1 beach in Florida?
The repairs to Siesta Key Beach, which TripAdvisor customers selected as the best beach in America, are now complete. Find out more about the new improvements.
Q.2 Where in Florida is the water the clearest?
Seven tiny islands make up the 100 square miles Dry Tortugas National Park, a tropical haven.
The ocean is the purest in Florida, and the white, pillowy sand was designated a national park in 1992. The third-largest tropical reef in the world and the only one in the United States are both found in these waters.
Q.3 What are the three most visited cities in Florida?
Orlando, Miami Beach, and Key West are among the top five tourist attractions in the world, according to a recent Tripadvisor analysis.
Q.4 Is Clearwater or Siesta Key better?
According to a recent survey, Siesta Key Beach is the best beach in Florida to visit during the summer of 2021. On the same list, which listed the best 10 beaches in the state, Clearwater Beach was placed No. 5.
---
Tell Us In The Comments As per You Which Is The Best Florida Vacation Spot?
Hope we were a great help to you, for further guidance and help be the first to discover secret destinations, travel hacks, and more.
Also, don't forget to book your personalised holiday package with Fiery Trippers. Let us make your vacation a romantic as well as a dreamy getaway.
---