Are you searching for a budget-friendly travel destination in the USA for your next family vacation? If you have no idea what and where to go, this article can help you in finding the best budget travel destinations for families in the USA.
Family getaways can be beneficial for your family. Togetherness is fostered and relationships are strengthened when people spend time on vacation together. Additionally, trips are beneficial to your health!
A family trip can make everyone happier and minimize stress and fatigue. Having said that, you might feel a little overwhelmed by the notion of paying for a holiday.
The USA offers a wide range of options for families looking for cheap vacation options. From national parks to small towns, there are plenty of options for families looking for affordable vacation experiences.
One great option for budget family travel is camping. Many national and state parks offer campsites for a low cost, and camping can be a great way for families to bond and connect with nature. Additionally, many small towns and rural areas offer affordable vacation rentals, such as cabins and vacation homes, for families looking for a more traditional vacation experience.
Another affordable option for families is to visit off-season destinations. Popular tourist destinations often have lower prices during the shoulder season, and many cities offer free or low-cost activities year-round.
No matter what type of vacation experience your family is looking for, there are plenty of budget-friendly options available in the USA. So start planning your next family vacation today and discover the many affordable vacation options the USA has to offer!
The good news is that you may have the top family-friendly low-cost holiday destinations!
---
How much should I save for a family trip?
Each year, a weeklong trip costs around $1,200 per person. Therefore, if you have a family of five, you will need to save up to at least $6,000 for travel, lodging, food, and amusement parks. This substantial sum corresponds to about 8.5% of the annual income of the typical family.
---
Here Are The List Of the 11 Best Budget Travel Destinations For Families (USA)
After doing a lot of research and considering the tripper's reviews we have shortlisted some of the best budget travel destinations for families.
Assateague Island, Virginia
Clearwater Beach, Florida
Boone, North Carolina
Outer Banks, North Carolina
Myrtle Beach, South Carolina
Cape Cod, Massachusetts
Yellowstone National Park, Wyoming
San Diego, California
Washington, D.C.
South Padre Island, Texas
Steamboat Springs, Colorado
1. Assateague Island, Virginia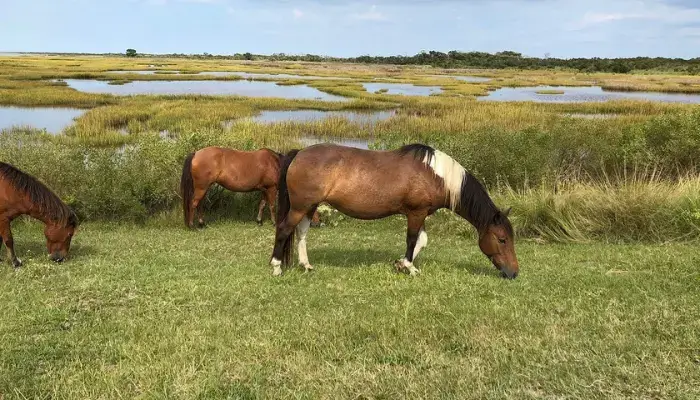 Nothing is more beautiful than seeing wild horses roam the beaches. One of the amazing activities the Chincoteague National Wildlife Refuge offers is seeing the wild ponies.
The beach offers horseback riding, bird watching, and wildlife viewing. Even the Assateague Lighthouse has a free climb!
You may rent kayaks, paddleboards, and canoes and head out on the water, depending on your financial situation.
You can enjoy the lovely beaches and have some family fun for nothing. If you want to save money on a hotel, you might choose to camp out at one of the campgrounds.
One of the most distinctive and excellent cheap family vacations is to Assateague Island.
---
2. Clearwater Beach, Florida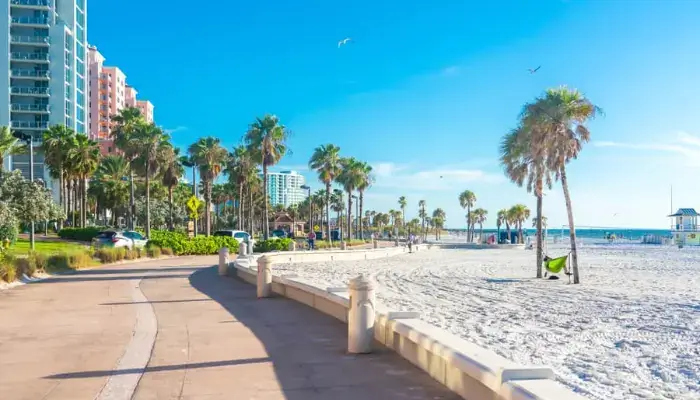 Florida is a popular vacation location for families, but it may be expensive if you visit the major theme parks.
But you don't have to visit the most popular tourist attractions to have one of the best family vacations in Florida on a tight budget.
Due to its stunning white sand beaches and shallow, clear water, Clearwater has earned the title of the best beach town in Florida over the years.
In Clearwater, there is a tonne of activities available, including dolphin sightings, nature parks, and marinas.
A ticket to the Clearwater Marine Aquarium costs less than $30. Enjoy a great dinner cruise or watch a stunning sunset from the pier.
Check out the Celebration Station for a terrific night of laser tag, bumper boats, mini-golf, and more if you want to take the kids out for some epic fun! There is no shortage of recreation, sunshine, or fun in Clearwater!
Also Read: Can You Camp On Beaches In Florida? 11 Best Beaches In Florida That Will Make Your Trip Memorable
---
3. Boone, North Carolina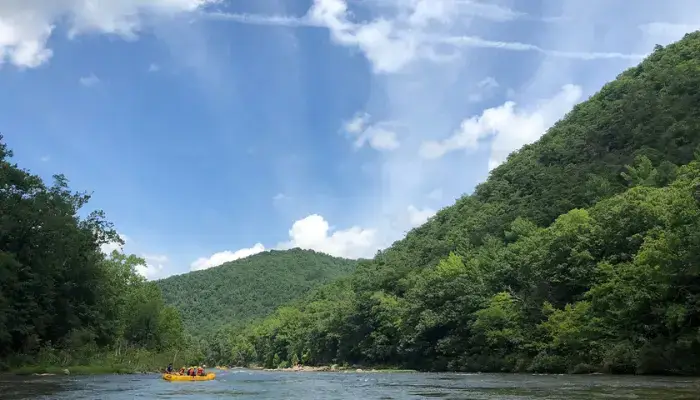 Boone is unlike any other place, particularly if you're a lover of The Wizard of Oz. The ancient Land of Oz Park, which is only open twice a year for amazing pleasure, is located in this lovely town.
Autumn at Oz tickets normally cost less than $50 apiece. There are many free activities and destinations to explore, including parks, gardens, and museums.
Take the family to the Foggy Mountain Gem Mine if you've ever wanted to pan for gemstones. You are allowed to sift through buckets of soil in search of rocks and gemstones, and you get to keep everything you find.
Families looking for thrills might visit High Gravity Adventure Park for exhilarating zip-lining and other activities. Boone is one of the greatest cheap family vacations since it is full of excitement and adventure.
Also Read: 11 Best Cheapest Places To Travel
---
4. Outer Banks, North Carolina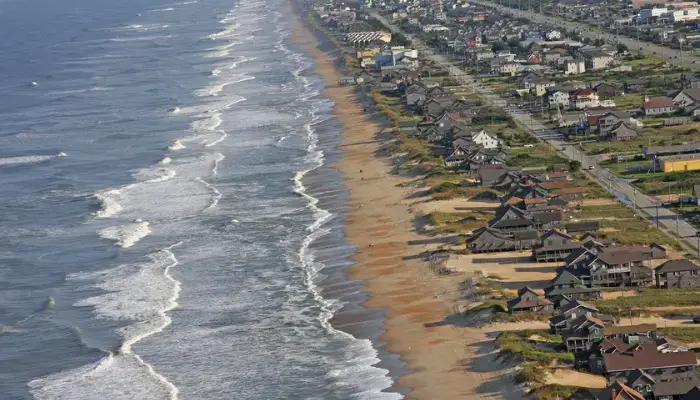 A little beach town has a certain allure and beauty, and Outer Banks, North Carolina, offers all of that and more.
Take lunch and some money-saving sunbathing activities at the beach. Don't forget to stop by Jennette's Pier for lovely displays and a stroll over the surf.
The Roanoke Island Aquarium in North Carolina is a fantastic destination. Additionally, they have fantastic conservation programs, and tickets are reasonably priced.
Visit the Sea Turtle Assistance and Rehabilitation facility to view the adorable turtles they are rehabilitating.
There are many parks, gardens, and outdoor water activities to enjoy. One of the nicest and most delightful cheap family vacations is to the Outer Banks.
---
5. Myrtle Beach, South Carolina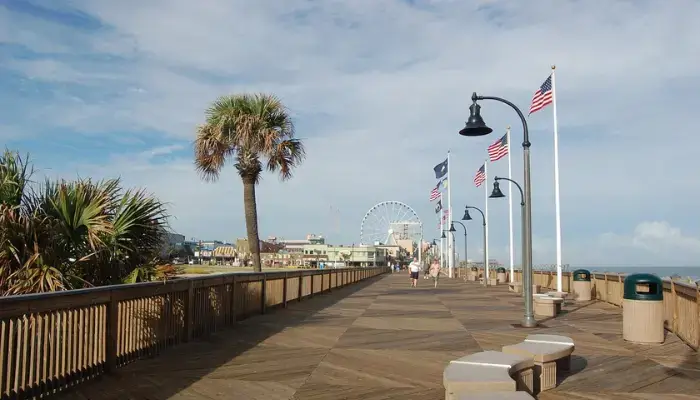 When you take a trip to Myrtle Beach, there are seldom any boring moments. There are many fun-filled activities and inexpensive things to enjoy.
This is the place to go if your family likes playing mini golf. With more than 35 themed miniature golf courses to play at, Myrtle Beach has earned the title of mini-golf capital of the world.
Visit the calm, undeveloped side of the beach at Myrtle Beach State Park while beachcombing for lovely shells.
Family Kingdom Amusement Park offers plenty of opportunities for amusement. At Myrtle Beach, everything will be included in one fantastic holiday.
Also Read: 11 Best Birthday Trip Ideas For Travellers
---
6. Cape Cod, Massachusetts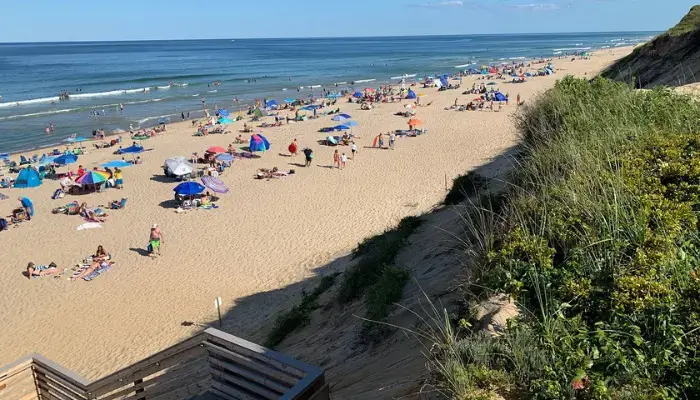 Cape Cod, Massachusetts, is among the most tranquil locations you can visit. Participating in one of the well-known whale-watching tours is a common adventure for bucket lists.
You'll head out into the vast, blue ocean to get a close-up look at these spectacular creatures.
Don't skip a trip to Lighthouse Beach where you may have a lovely stroll next to the water and perhaps even go kite flying.
Visit the Heritage Museum & Gardens to see the lovely flowers in bloom and ride the antique carousel.
If you enjoy seafood, you must sample the clam chowder while on Cape Cod. Cape Cod offers stunning natural scenery, mouthwatering cuisine, and entertaining activities.
---
7. Yellowstone National Park, Wyoming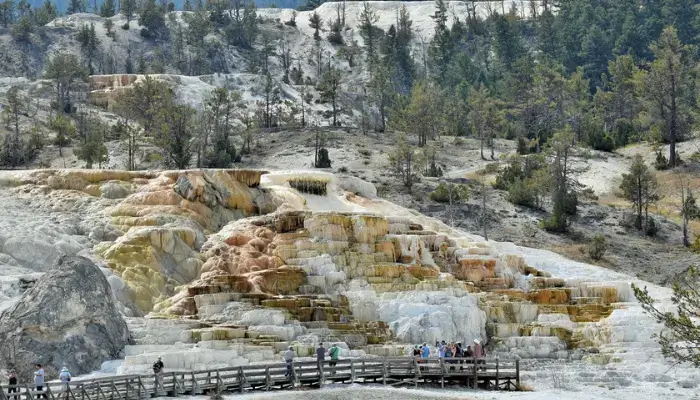 Yellowstone National Park is the place for you if you enjoy nature, animals, and lush scenery. You can go when it's warmer and camp there to avoid spending too much on a hotel.
The majority visit Yellowstone to see the magnificent "Old Faithful" geyser, which can erupt up to 20 times per day.
Rivers, waterfalls, and lakes are also included in this lovely park. The approximately 20-mile-long Grand Canyon of the Yellowstone River may be seen.
It's breathtaking to observe wildlife, and you can see everything from moose to grizzly bears. One of your most spellbinding vacations will be this one.
---
8. San Diego, California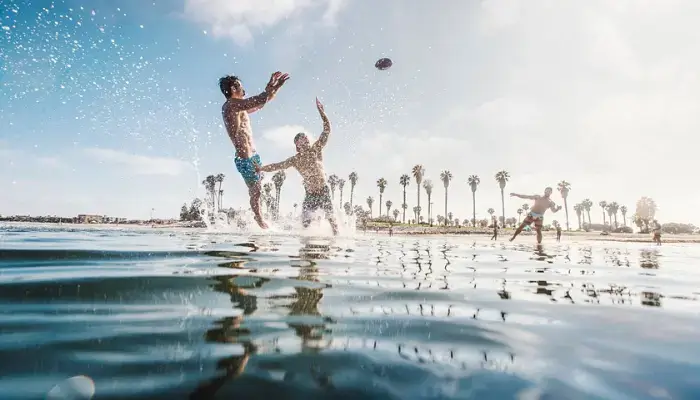 Plan a family trip full of fun in San Diego. Although California is renowned for its opulence, the city has a tonne of fantastic free and low-cost activities.
The Children's Pool is one of the must-see locations. Originally intended as a swimming area for children, it is now a fantastic location to observe seals.
Of course, there are parks to explore and a lot of lovely beaches to spend your sunny days at. You may explore the bay on a pedal boat that you can rent.
Additionally, you may go on an enjoyable and reasonably priced harbour tour that crosses the Coronado Bridge and might perhaps see some sea lions. One of the greatest inexpensive family holidays might be in San Diego.
Also Read: 11 Best Places To Travel In January
---
9. Washington, D.C.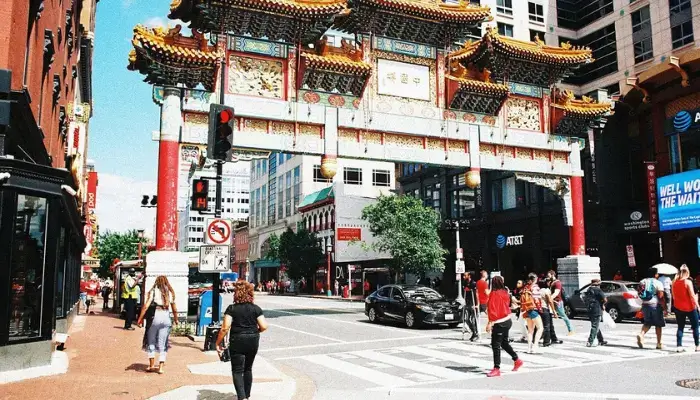 The capital city is one of the best places for a low-cost family holiday. There are numerous Smithsonian Museums to visit, and entry to each is free.
Among the most visited museums are the National Museum of Natural History, the National Air & Space Museum, and the National Museum of American History.
If you and your family are animal lovers, the Washington D.C. Zoo will delight you, and admission is free!
You can schedule a tour of the White House, travel to the Congress Library, or even go to the Bureau of Engraving & Printing to witness where money is printed.
Even better, you can surround yourself with stunning plants and flowers in the lovely Botanic Garden. There is a tonne of entertainment, history, and sightseeing in Washington, D.C.
---
10. South Padre Island, Texas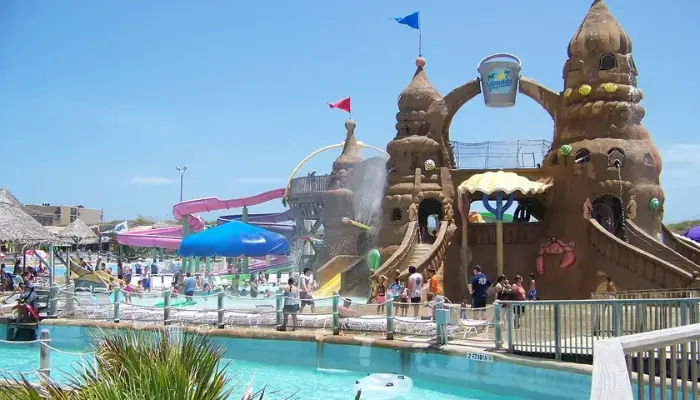 Do you yearn for some sun-filled fun on a stunning island? Then your family's next stop will be South Padre Island! You may enjoy parks, nature walks, and lovely beaches in this fantastic holiday area.
The biggest outdoor sandcastle in America is located on South Padre Island. Don't forget to visit the cute Sea Turtle Exhibit at Sea Turtle, Inc.
Have a great time in Beach Park with the kids. Try bodyboarding on the surf rider or take an exciting spin on the water coaster. Take a break from the sun by visiting one of Port Isabel's museums.
The Treasures of the Gulf Museum, the Port Isabel Lighthouse, and the Port Isabel Historical Museum are a few of the locations. There is no disputing that a trip to South Padre Island is one you won't soon forget.
---
11. Steamboat Springs, Colorado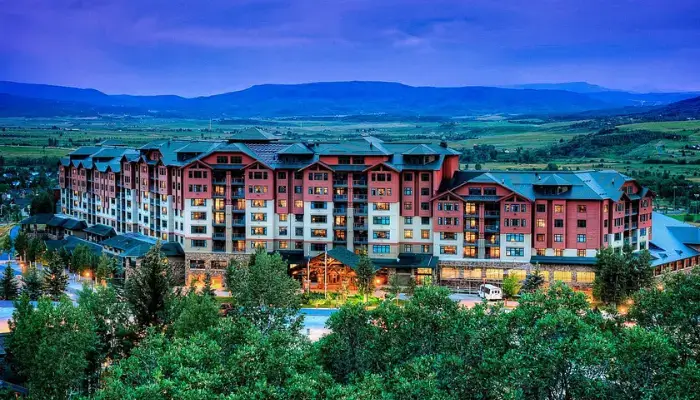 Steamboat Springs is the ideal destination for a winter wonderland getaway. After an exciting day of tubing, skiing, and horseback riding, unwind in the soothing hot springs.
On the exhilarating Mountain Coaster, you may race down the mountain. Taking a tranquil, picturesque Gondola trip up the mountain is another way to relax. The horse-drawn sleigh ride is among the most enchanted activities offered.
Even summer visitors can enjoy some fantastic activities in Steamboat Springs. One of the Burgess Creek Beaches is a great place to spend the day and enjoy the sunshine.
Spend an afternoon hiking, riding, and admiring wildflowers. A game of mini-golf is another option for capping off your day. You should discover the beauty that is Steamboat Springs.
Also Read: When Is The Opening Day For Ski Resorts In Colorado? 11 Best Ski Resorts In Colorado For Family And Friends
---
Conclusion
You may have a wonderful family travel experience if you learn how to set a budget for your trips. Anything free or inexpensive need not be uninteresting.
Enjoy your newfound path of money saving since sometimes the best things in life are free. Additionally, you can share it with the people you care about the most!
Check out our free personal finance classes and tools if you want to travel more, pay off your debt, and achieve financial success. Have a great time on your upcoming, least-expensive family vacation!
---
FAQs For USA Budget-friendly Travel Destinations For Families
There are a lot of questions that come to mind while choosing a budget-friendly travel destination for families, some of the commonly asked questions are answered below.
Q.1 What is the cheapest way to travel with kids?
Use local transport
Always use local transportation if you wish to go for a very low cost. You may get to your location for a lot less money by using a local bus or rail than by hiring a cab or private minivan. The drawback is that this mode of transportation frequently moves slowly, is congested, and isn't always air-conditioned.
Q.2 Which country is cheaper for vacation?
Mexico. Mexico, unsurprisingly, tops the list of the least expensive destinations to visit in 2022. For many Americans, the nation has long been considered an accessible and economical vacation spot; cheap direct flights are frequent.
Q.3 What is the cheapest month to travel?
It states that January and February are the cheapest months to fly. (Well, after New Year's Day, less so at the beginning of January.) According to the website, prices change "almost overnight" around January 8 from the most costly three-week period of the year to the least expensive.
Q.4 What is the hardest age to travel with a child?
The toughest period to travel with a child is often between the time they become squirmy and mobile at around 9 months old and the time they hit the age of reason bargaining/cartooning/snacking at about 18 months, as experienced traveling families are already aware of.
---
Tell Us In The Comments Which One Is The Best Budget Travel Destinations For Families In the USA?
Also, don't forget to book your personalized holiday package with Fiery Trippers. Let us make your vacation a romantic as well as a dreamy getaway.