Are you planning to travel on your birthday and looking for good trip ideas for your birthday? If you have no idea where to go? This article can help you in finding the best birthday trip ideas.
On your birthday, you are free to go wherever! What kind of experience you seek will decide everything. A cruise, a city tour, a road trip, a trip to a national park, or even a day trip to a nearby town are all fantastic ideas. Enjoy your special day wherever you chose to go!
Whether you want to party in Vegas with friends, check off that bucket list location with your partner, or perhaps take on a new challenge on a solo trip.
I've compiled more than 11 fantastic birthday vacation ideas for milestone birthdays in this post. I've asked some of my favourite travel bloggers to share their most memorable birthday travel experiences with me because I can only celebrate one birthday a year.
For fun, motivational, and exciting suggestions on where to go on your birthday, continue reading. Travelling on your special day will be the ideal celebration.
---
Should I go on a trip for my birthday?
Travelling for your birthday is one of the finest ways to make the most of the occasion. You may avoid working on your birthday by organizing a trip, which will give you the opportunity to do something enjoyable and novel. Additionally, it enables you to extend the celebration beyond a single day.
---
List of 11 Best Birthday Trip ideas
After a lot of research by considering a lot of factors, we have shortlisted some of the best places to travel on birthdays.
Tulum, Mexico
New York
Laguna Beach, California
Backpack Through Thailand
Chicago, Illinois
Toronto, Canada
River Cruise Through Europe on U by Uniworld
Savannah, Georgia
Peru's Machu Picchu
Florida's Palm Beaches
Alexandria, Virginia
1. Tulum, Mexico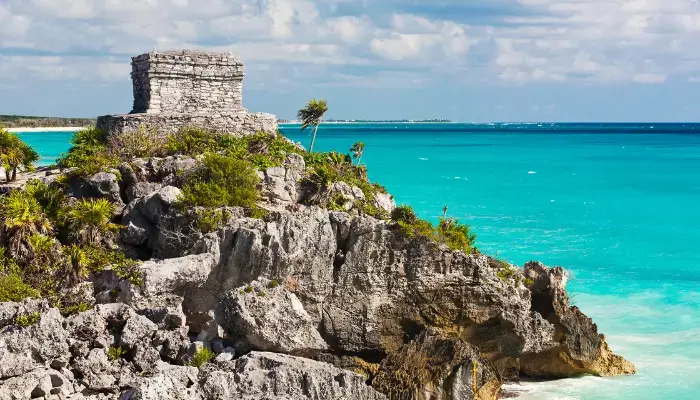 After spending your birthday in the spiritual core of Tulum, gather a group of friends and start the new year with a fresh head.
You'll ring in the new year in one of the planet's most stunning settings as the Caribbean coastline, along with its white sand beaches and crystal-clear waters, is situated along Mexico's stunning Riviera Maya.
Tulum is the ideal location to find inner peace and reestablish a connection with nature. It is well-known for its yoga retreats, jungle cenotes, sacred ceremonies, and Mayan ruins.
When you wish to leave the tranquillity of the rainforests and beaches behind, the city also boasts lots of hotels, restaurants, and shopping to keep you occupied.
---
2. New York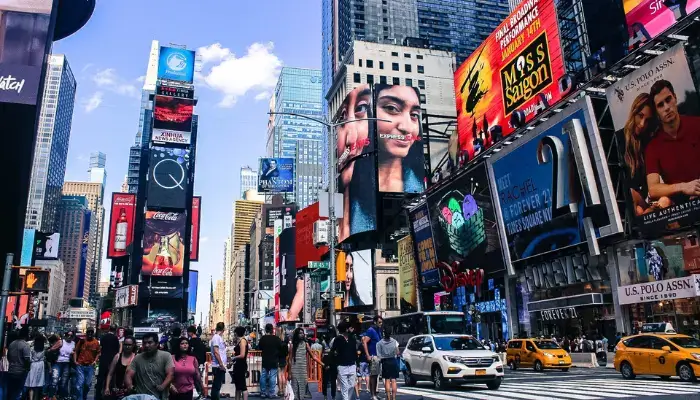 The excitement of New York City is unmatched for celebrating a significant occasion, especially getting older. Additionally, there is always something fresh to see and do in the city that never sleeps, which will keep you youthful.
New York City has everything you could want for a celebration, from live music and lovely green areas to Instagram-famous cuisine spots. No matter what month you were born, the Big Apple is a fun birthday travel idea because it has something to offer in every season.
To stay in the centre of the action and experience a birthday fit for a movie scene, reserve a room at the Renaissance New York Times Square Hotel. There, you can drift off to sleep amid the glow of neon lights.
---
3. Laguna Beach, California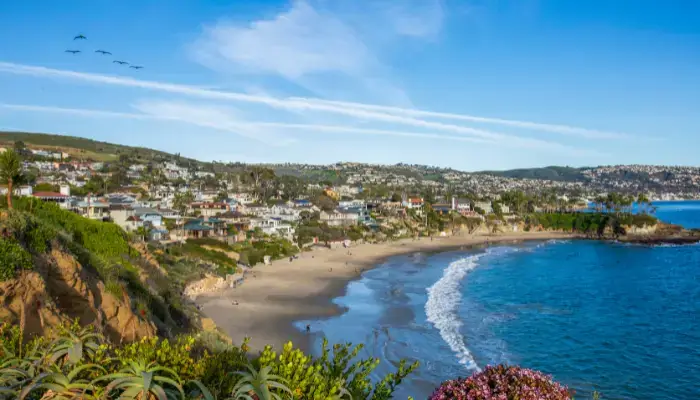 Head to Laguna Beach for the ideal Southern California getaway, complete with sun, surf, shopping, and spa services, for a truly indulgent birthday vacation idea.
About an hour south of Los Angeles, Laguna is a quirky yet stylish coastal town where you can find surf shops, art galleries, and restaurants serving anything from to-go tacos to fine dining.
There is no better place to stay than the oceanfront Montage Laguna Beach, where your group can rent private villas or book roomy adjoining suites, take in the breathtaking views from the Mosaic Pool, go for a stroll along the area's most picturesque stretches of white sand beach, or all of the above.
At Spa Montage, indulge in opulent services including massages with wildflowers from California and romantic events for couples.
---
4. Backpack Through Thailand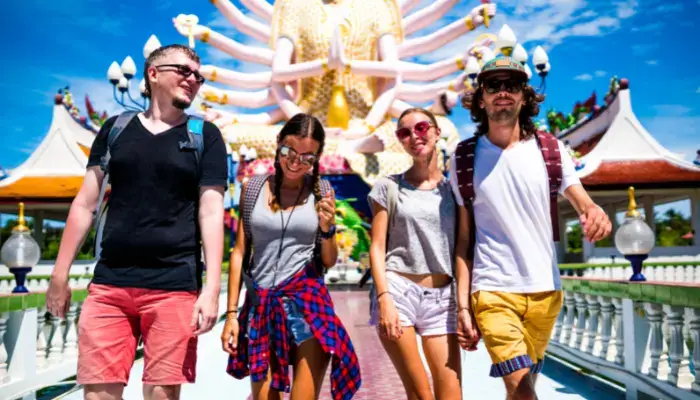 Fly over to Southeast Asia for a once-in-a-lifetime trip filled with breathtaking scenery, delectable cuisine, and a warm local population that includes many ex-pats from around the world.
What better occasion to book a trip than your birthday when Thailand is a popular dream vacation location for many people?
Thailand is likely to impress whether you travel alone, with a buddy or spouse, or with a group of friends; the reason for its appeal among tourists is evident as soon as you land.
Additionally, Americans may spend their money more freely here than in many other parts of the world, making it a fantastic location for a lavish birthday celebration.
---
5. Chicago, Illinois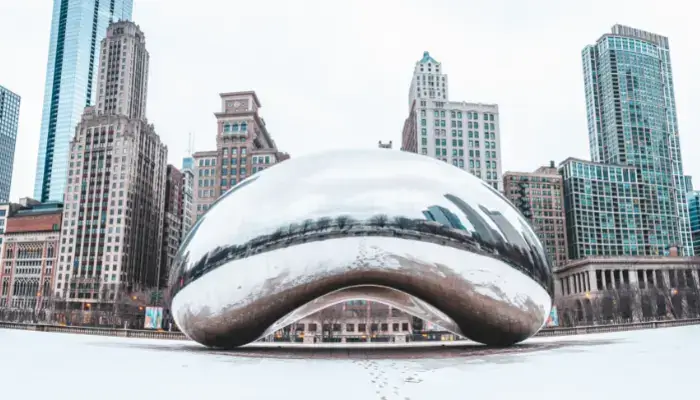 Chicago is a great place to ring in the new year because there is so much to do, see, and eat there. There are also expansive views from places like Skydeck Chicago at the Willis Tower.
Depending on your preferences, go sailing or spend the day browsing galleries and museums. Even if your birthday falls during the winter, you won't need to worry because you can warm up with a sizzling deep-dish pizza, a Chicago tradition, after skating down the Maggie Daley Park Ice Skating Ribbon.
The Swissotel Chicago offers convenient lodgings close to various attractions, including the stores along the Magnificent Mile. For views of the Chicago River, Navy Pier, and Lake Michigan, get a corner room.
---
6. Toronto, Canada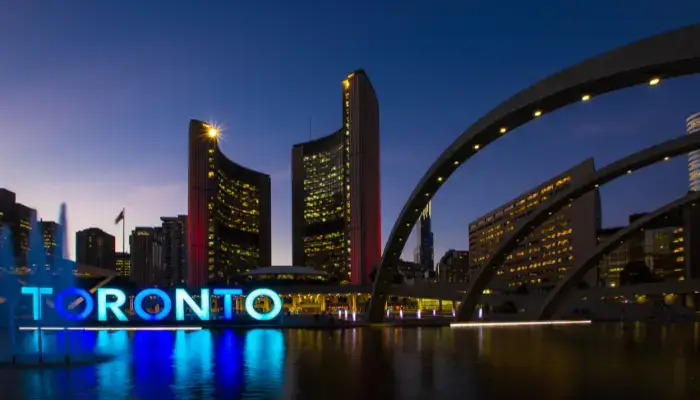 If you want to avoid the lengthy flights frequently involved with international travel, think about celebrating your next birthday in our northern neighborhood.
There are always entertaining things to do in Toronto because of the city's vibrant music, cuisine, and entertainment scenes.
Take part in a street art crawl or spend the day at one of the city's many museums and galleries to learn more about the culture of the 6ix.
At a Toronto music or film festival, celebrate turning another year older if you were born in the spring or summer.
Naturally, there is also a tonne of winter fun and fall foliage to enjoy in the cooler months, when you may celebrate your birthday at the Toronto Light Festival or go on a winter retreat nearby.
---
7. River Cruise Through Europe on U by Uniworld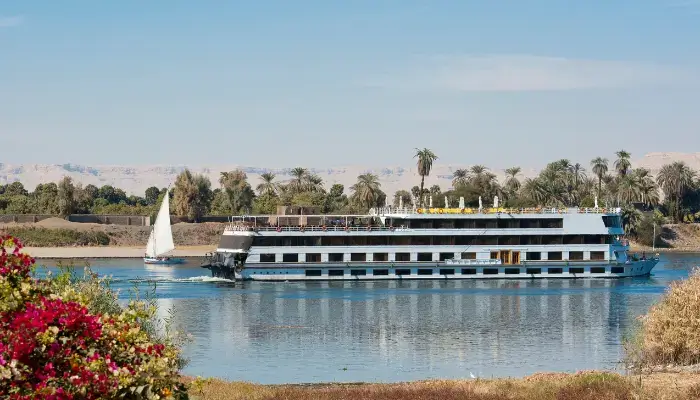 London, Paris, and Rome are all fantastic locations in Europe to celebrate turning another year older, but they have all been done before. Instead, go on a U by Uniworld cruise and travel along the Rhine or Danube to explore a less well-known region of the continent.
Not your Grandma's stuffy river cruise, this line offers a novel perspective on a mode of transportation that is completely underappreciated by those under the age of 60 and was designed with the young and young-at-heart in mind.
You'll never forget a birthday spent meandering Europe's picturesque rivers on a luxurious cruise with locally-inspired food, fun-loving fellow passengers, and a tonne of activities, from biking or walking tours at the port to silent discos and stargazing onboard.
Whether you sail between Amsterdam and Brussels or explore Eastern Europe on a cruise connecting Vienna and Prague.
---
8. Savannah, Georgia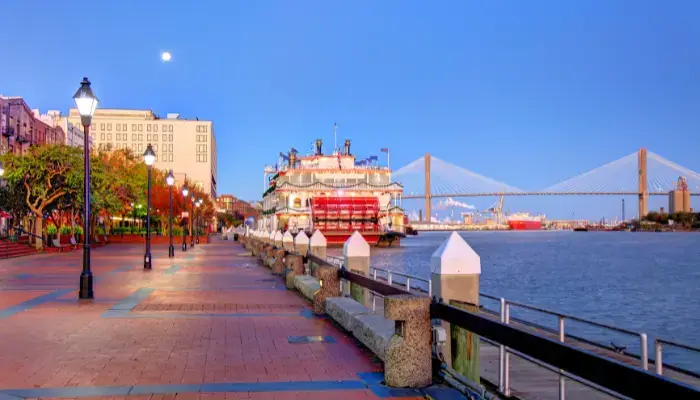 Savannah does southern charm better than any other city. Explore the many award-winning restaurants, including The Grey, located in a former Greyhound Bus station, as you stroll down the cobblestone lanes under the shady canopies of live oaks that are hundreds of years old.
After treating yourself to a big scoop of Leopold's Ice Cream, of course, arrange a ghost tour at night for some serious spooks (there are many companies to pick from).
Another popular destination is the Plant Riverside District, which is a converted power plant that is now a one-stop shop for having a good time.
It is crammed with stores, galleries, entertainment, restaurants and bars, nightlife, and a hotel, the JW Marriott Savannah.
---
9. Peru's Machu Picchu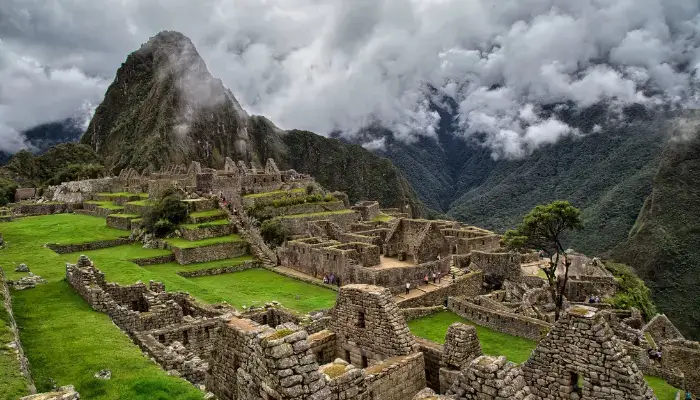 More daring tourists could think about going to Machu Picchu on their birthday. On one of the several regional trips that bring thousands of visitors to Machu Picchu each year, you can hike, cycle, kayak, or zip line to the historic Incan city.
Take a picturesque train ride from Cusco if you're a more laid-back visitor but still want the experience without completing the entire three-day Inca Trail climb.
Discover why the renowned Incan fortress, perched high in the Andes Mountains, is one of the Seven Wonders of the World once you've gotten used to it.
This historic astronomical observatory is a must-see because of its breathtaking views and intricate stone architecture.
You'll probably stay in the adjacent town of Aguas Calientes before and after visiting Machu Picchu because it has a tonne of accommodations, dining options, shopping, the eponymous thermal springs (which feel especially wonderful after a long climb), and the Mariposario de Machupicchu butterfly sanctuary.
Cusco is another option; it's a gorgeous city with plenty of lodging, dining options, and UNESCO-designated buildings.
---
10. Florida's Palm Beaches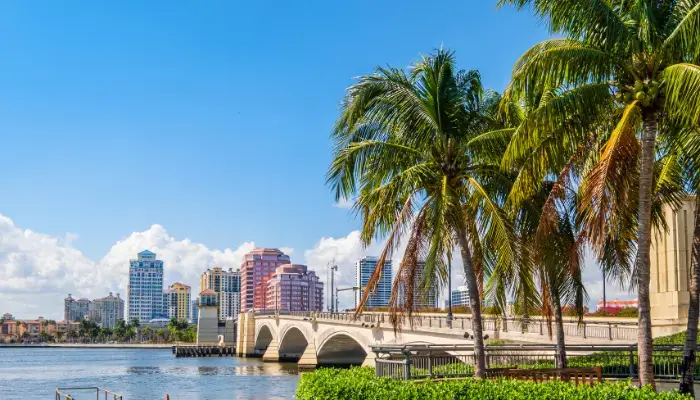 A carefree, enjoyable trip is guaranteed in the Sunshine State at any time of year. The Palm Beaches are Florida's jewel, even though there are wonderful spots to explore throughout the state, from the Keys to the Panhandle.
The region has something for everyone, whether you're looking for a relaxing getaway in Lake Worth Beach, a buzzing nightlife in Delray Beach, or a glamorous vacation spent mingling with the rich and famous in Palm Beach.
It is full of art and culture, outdoor activities, world-class shopping, picturesque beaches, and every kind of entertainment.
Want to step it up? A one-hour trip on the opulent Brightline train will take you to Miami. In the Florida Keys, which are even further south, anything goes, especially on birthdays.
---
11. Alexandria, Virginia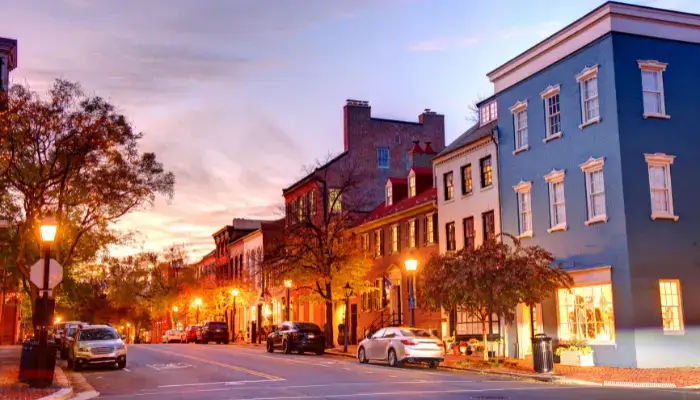 If you want to make the most of your birthday, go to Old Town Alexandria, which is underrated and reasonably priced.
Here, you'll find both fascinating history and delectable cuisine, as well as a harmonious fusion of Southern hospitality and mid-Atlantic sophistication.
Stay at the Hotel Indigo Old Town Alexandria, which is close to King Street, the major thoroughfare of Old Town, and has fresh, nautical air.
The best part is that Washington, D.C. is only a 25-minute Metro ride away and costs about $5. Alternatively, you can simply enjoy the view of our nation's capital from across the Potomac River. The city is charming, artsy, and full of irresistible boutiques to shop in.
---
FAQs For Birthday Trip ideas
There is a lot of confusion that comes to mind while deciding places for travelling on a birthday some of the commonly asked questions are answered below.
Q.1 What is the rare day to have a birthday?
The least frequent birthdays are on December 25 (Christmas Day) and January 1 (New Year's Day), respectively. The third least frequent birthdate on the list is December 24 (Christmas Eve), while the fourth is July 4 (Independence Day).
Q.2 What is a good budget for a birthday?
Generally speaking, $10 per year of age is a decent guideline! Write down those figures on your gift tracker after you have a general idea of how much you can afford to spend on each person while still meeting your annual budget target. Now that you have a monthly budget set out for birthday spending, congratulations!
Q.3 What can replace Happy birthday?
Many blessings to you! I hope you have a fantastic birthday! Have a great day! I hope you had a fun birthday!
Q.4 Is it OK to do nothing on my birthday?
Some people prefer not to celebrate, which is acceptable, just as some people count down the days until their birthday and love to do so. There are several reasons why someone could do this, including bad memories of birthdays in the past, the birthday blues, or just being busy with day-to-day activities on their birthday.
---
Tell Us In The Comments As per You Which One is the Best Birthday Trip idea?
Also, don't forget to book your personalized holiday package with Fiery Trippers. Let us make your vacation a romantic as well as a dreamy getaway.