Are you looking for solo travel destinations for females? If you have no idea where to go, this article can help you in finding the top travel destinations for solo female travelers in the world.
Yes, travelling alone is safe for women. Yet it's important to take precautions and do your homework before going there.
For women, travelling alone offers a freeing and empowering chance to explore new cultures, cuisines, and social interactions outside of their comfort zones. However, choosing the right destination can be a challenge, considering factors like safety, language barriers, and cultural differences.
But women shouldn't let their desire to travel hold them back while they wait for the ideal travel partner. The chance to select preferences, explore desirable destinations, and develop one's worldview are just a few benefits of solo travel for women, which is not as scary or tough as it may seem.
We've put together a list of the top solo travel destinations for women in 2023 with recommendations from seasoned female travellers if you're thinking about it but aren't sure where to go. From a bustling metropolis to calm beaches, these places provide the ideal mix of excitement and leisure.
---
Is solo travel good for women?
Yes, women can benefit greatly from solo travel. It offers a chance to achieve independence, discover different cultures, and give personal choices priority. While safety should always be a priority, women can travel alone in a safe and fulfilling way with the right planning and measures.
---
things to consider while For women travelling solo
Sure, here are some things to consider while women are travelling solo:
Safety: Safety is among the most crucial factors to keep in mind when a lady is travelling alone. Make sure to do your homework on the location in advance and take safety measures including avoiding dangerous areas, locking up your valuables, and informing someone about your travel plans.
Accommodation: Think about booking a room in a trustworthy hotel or hostel with positive reviews and a safe area. Other accommodations like Airbnb or homestays are also an option, but always read reviews and confirm the host's identity.
Language: While visiting a different place where the language you don't speak is spoken, learn a few basic words or phrases or bring a language translation app. This will make it easier for you to go around and communicate with locals.
Cultural Norms: Be aware of the customs and cultural differences of the place you are visiting. Don't behave in a manner that might upset locals, dress correctly, and respect local traditions and customs.
Solo Activities: Consider arranging group trips or events if you have a detailed plan for your schedule. By doing so, you can make new friends and travel safely.
Emergency Contact: Always carry a copy of your passport, travel plans, and emergency contact information. Tell a member of your family or a close friend who you trust about this information.
Trust Your Instincts: If you feel uncomfortable or unsafe in a situation, trust your instincts and remove yourself from the situation as quickly as possible.
Remember, travelling solo as a woman can be empowering and rewarding, but it's important to be prepared and take necessary precautions to ensure a safe and enjoyable trip.
---
Here Is the List Of 11 Top Travel Destinations For Solo Female Travelers Around The World
After doing a lot of research and considering visitor reviews we have shortlisted some of the world's top travel destinations for solo female travelers.
Barcelona, Spain
Botswana
Italy
Iceland
San Miguel de Allende, Mexico
New Zealand
El Calafate, Patagonia, Argentina
Dubrovnik, Croatia
Norway's Svalbard
Ireland
Thailand
1. Barcelona, Spain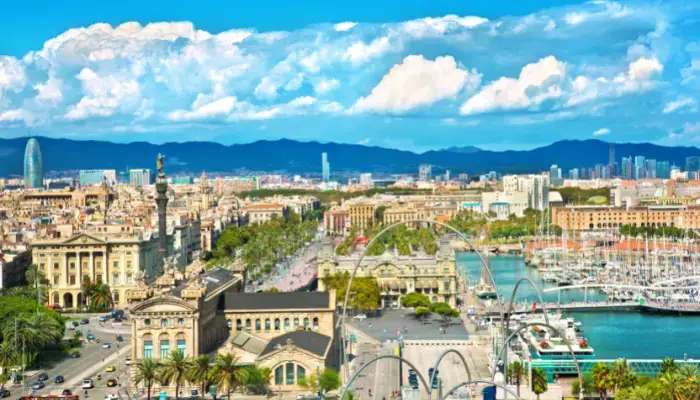 Visit Barcelona and immerse yourself in the culture whenever you like, whether you want to eat at Michelin-starred establishments or attend a soccer (football) event.
Barcelona, according to author Mona Gable, is "a place of wonder" with "medieval neighbourhoods, sunny beaches, and top-notch institutions, not to mention the renowned architecture of Antoni Gaud."
She particularly liked the Mediterranean port city's walkability and simple-to-use transit system, which included bus and metro lines.
She added that she felt safe traveling alone and said, "As a female traveler, I felt completely at ease wandering many neighbourhoods alone, even at late hours, when Catalans are known for dining out."
---
2. Botswana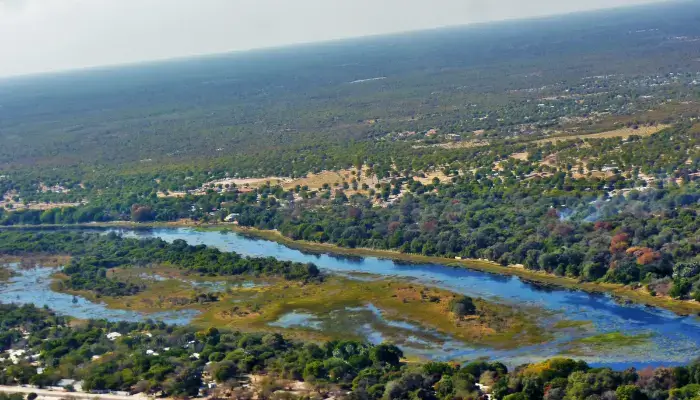 Botswana is well known for its African animal safaris, during which visitors may see elephants, zebras, rhinos, lions, and cheetahs while glamping in luxurious tents and indulging in fine cuisine.
Wildlife travel provides an exceptional balance of autonomy, safety, and camaraderie, according to Darcie Smith, proprietor of Great Expeditions Travel.
She suggests Botswana's green season (November to March) for female solo travelers because it offers excellent value and increases your chances of meeting other solo travelers.
Many safari camps waive the single supplement surcharge during this time of year. Additionally, it is prime birding season, and the lush surroundings offer many chances to see wildlife.
Many camps will dispatch someone to meet visitors at the airport to assist with transfers or airport procedures.
According to Smith, camp visitors are also escorted to their rooms at night as an additional measure for wildlife protection.
In small, socially-friendly camps, solo female travelers can participate in daily safari activities while having complete autonomy to plan the schedule according to their personal preferences, the author claims.
---
3. Italy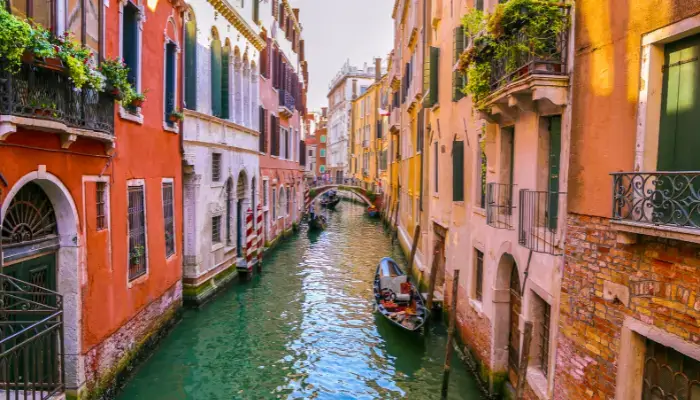 Italy is the preferred travel destination of author Martha McCully, where you can indulge in pizza and gelato, visit renowned museums, explore picturesque wineries, and shop at upscale boutiques.
She claims that Italians are friendly and want to share their culture with others. Additionally, the wine and cuisine are outrageously divine.
It is a misconception that going solo implies you will be by yourself, says McCully. It's just not accurate, she asserts. "At your destination, sign up for a group trip, or, as I did in Bologna, DM a former friend on Instagram."
She suggests signing up for a cooking class in Bologna through Taste of Italy, a food trip with Curious Appetite, or a painting class with Plein Air Tuscany as just a few exciting ways to meet other travelers in Italy.
The concept is that you will journey with other like-minded people while someone else handles all the planning, according to McCully.
---
4. Iceland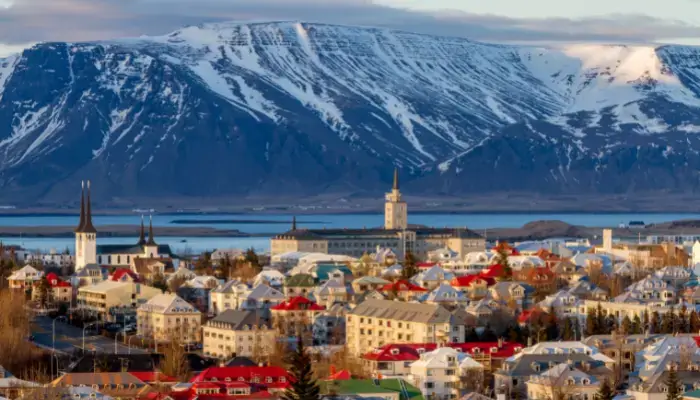 Iceland's dramatic landscapes, which include glaciers, volcanoes, waterfalls, and hot springs aplenty, make it a must-visit location.
A champion of gender equity, the "Land of Fire and Ice" is also well-known for puffins, its Viking past, and women's emancipation.
According to Jenny Ly, a professional travel blogger at Go Wanderly, "Iceland is a favoured location for female solo travelers because it is undoubtedly one of the safest countries in the world."
Iceland has one of the lowest crime rates in the world and no animal predators that harm people; just be prepared for inclement weather and drive carefully if you intend to do so. Nearly a dozen species of whales can be seen in Icelandic waters.
In contrast, whale viewing and Ly suggest going to the ice caves of Vatnajökull Glacier and searching for the northern lights during the colder months (October to April).
---
5. San Miguel de Allende, Mexico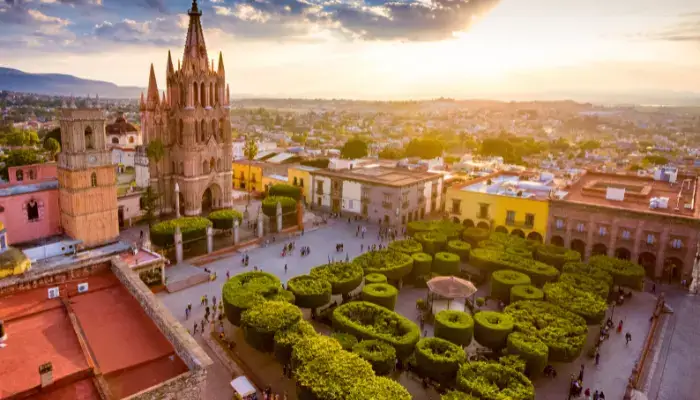 Travel blogger Jeanine Romo of lewildexplorer.com, who has traveled alone to many nations, advises visiting the charming town of San Miguel de Allende.
Some women may be hesitant to travel to Mexico due to safety concerns. She says, "I decided to go alone and had such a wonderful experience.
If you love art, incredible food, and incredible architecture, there are a tonne of things to do. The people are friendly. The hospitality is fantastic.
The city centre of San Miguel de Allende is conveniently walkable, and Uber is an option, which Romo claims made her feel safe because she could always contact for a ride.
---
6. New Zealand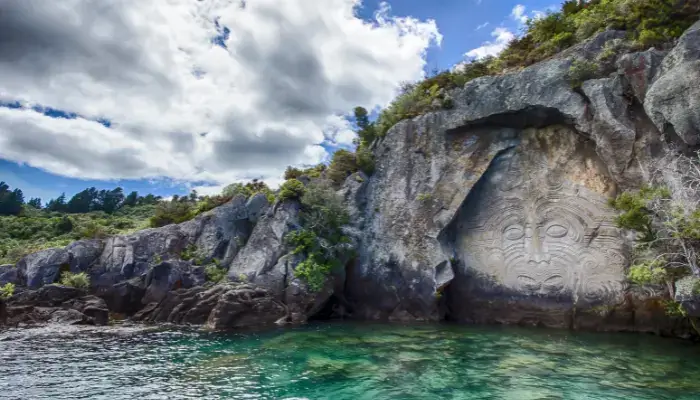 The diversity of New Zealand is a significant draw for tourists, from pristine beaches on the North Island to snowy mountains on the South Island and all kinds of geological wonders in between.
There are many unique activities in this island nation, including sailing in Auckland, visiting a sheep farm, and learning about the local Mori culture.
The welcoming culture, outdoor excitement, and sense of safety make visiting appealing to travel blogger Nina Ragusa of whereintheworldisnina.com. If it's your first solo trip, New Zealand would be an excellent place to start, according to her.
"Traveling New Zealand as a solo woman is quite easy," she says. Even in more remote locations, Ragusa claimed she never had to fear for her safety during a month-long solo camping trip in a van.
I went on solo hikes, some of them deep into the mountains for miles and miles, and I was either by myself or passing other tourists or nice Kiwis to wave at, she recalls.
Although Ragusa acknowledges that New Zealand is not the most affordable place to visit, she advises that those planning longer stays here should rent or purchase a van that they can later sell to make savings.
---
7. El Calafate, Patagonia, Argentina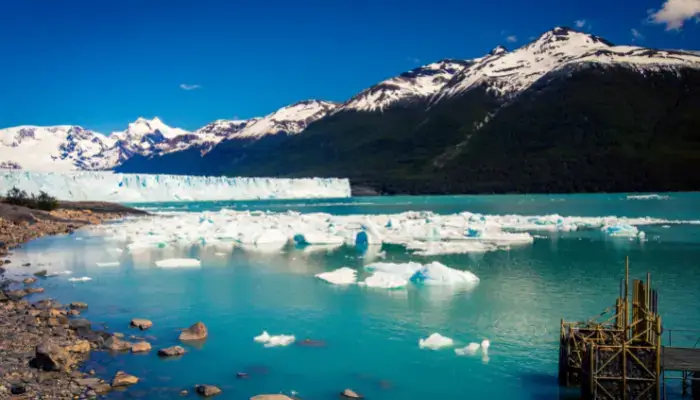 Argentine Patagonia provides pristine ice hiking, backpacking, kayaking, trekking, and wildlife watching for those seeking an outdoor experience in South America. African-American female solo traveler Nicol Gillum-Thomas appreciated her time in El Calafate.
Her goal is to inspire women to live life as an adventure. "El Calafate, Argentina, was the place that, in my imagination, seemed the most off-putting, but it turned out to be the journey with the most excitement, breath-taking beauty, and ease," she says.
---
8. Dubrovnik, Croatia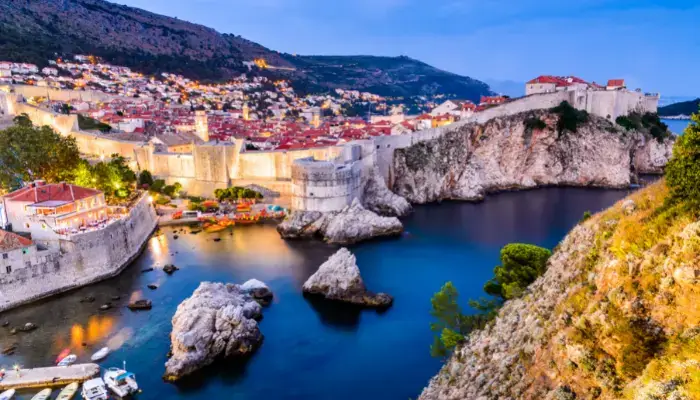 Croatia is the ideal location to visit if you want a vacation with beautiful beaches and clear water. When the sun sets in Dubrovnik, the historic city walls and medieval buildings of Old Town, a UNESCO World Heritage Site, create an incredible scene.
According to Tamara Williams, the proprietor of the solo female travel-focused blog My Elated Odyssey, there are many other reasons to consider visiting this location besides its unrivalled natural beauty.
Williams claims the locals are some of the friendliest people she has ever encountered. "They succeeded in giving it a homey feeling.
There was no need to worry about a language barrier because they were proficient in English." She continues by saying that compared to locations in Western Europe, this Balkan nation is also significantly less expensive.
---
9. Norway's Svalbard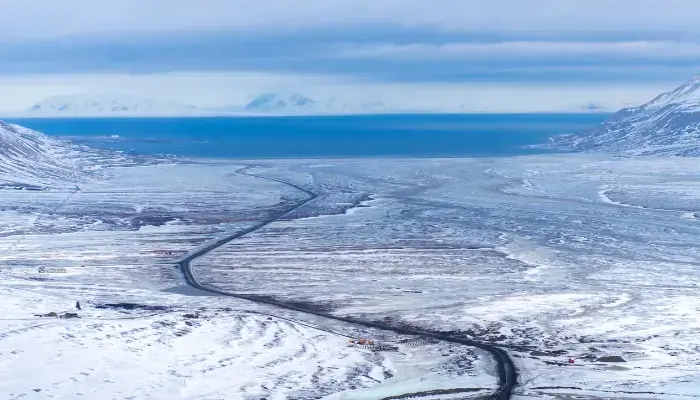 Norway offers breathtaking fjords, fascinating wildlife, picturesque railways, outdoor adventure, and the chance to see the northern lights, so you can't go wrong there.
The Norwegian archipelago of Svalbard, about 800 miles from the North Pole, is one destination you won't want to miss, according to Jurga Rubinovaite, the creator of the travel website Full Suitcase.
She calls it "one of the most extraordinary natural destinations in the world." Despite being so far north in the Arctic, it is effortless to visit and a fantastic and safe destination for solo female travelers.
Svalbard's main town, Longyearbyen, serves as the hub for all of the island's activities, which range from hiking and boat tours in the summer to ice cave exploration and snowmobiling in the winter.
Everything you do in Svalbard must be scheduled as a guided tour because polar bears are present, so you are always in capable hands, according to Rubinovaite.
The town of Longyearbyen is lively and safe, with a wide variety of lodging options, eateries, shops, and museums conveniently close to one another.
---
10. Ireland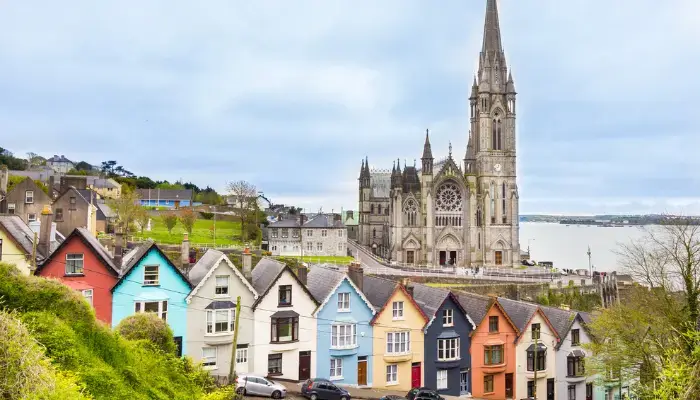 For a memorable solitary vacation filled with rolling emerald-green hills, fairytale castles, and Irish coffee, travel to Ireland. This European nation tops the list of destinations for solo travelers according to seasoned Kelie Fiala of the Vacations Planned site.
The author writes, "Many sites in Ireland are fantastic for solitary travelers because they offer quiet places to pause and take in the breathtaking views, but they also provide plenty of opportunities to meet sociable people at cafes and other points of interest."
Fiala enjoys Ireland's nightlife and music scene just as much as its heritage and natural beauty. Even if you're a lady traveling alone, she advises checking out some local pubs because you'll almost always find live music and welcoming people there. Even if you start by yourself, you'll quickly discover that you can hold engaging discussions.
---
11. Thailand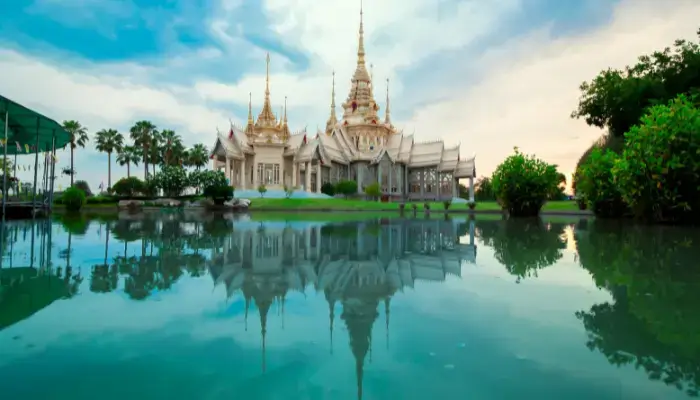 Floating markets, exotic animals, friendly locals, stunning beaches, and delectable cuisine are just a few of the fantastic things you can discover in Thailand.
Head of content for Destguides.com, Loredana Gogoescu, claims that as soon as she arrived in Thailand, she immediately felt secure.
She claims that Thai people are friendly and welcoming. "Furthermore, despite traveling alone, I was remarkably never by myself. I once had to reserve a private room to take a break because I was always meeting new people!"
---
Conclusion:
Female solo travel can have a significant effect on one's life. It allows you to go outside of your comfort zone and learn about different cultures and cuisines. Nonetheless, picking the appropriate location is important.
The locations described in this article are fantastic for single female travellers since they offer the ideal mix of action and relaxation.
Remember to be careful and research your destination before you go, and you'll have an unforgettable trip. Travel safely!
---
FAQs For Travel Destinations For Solo Female Travelers In The World
There are a lot of questions that come to mind when buying travel destinations for solo female travelers. some of the commonly asked questions are answered below.
Q. Where is it safe to travel alone as a woman in the US?
A. Hawaii's Honolulu. Honolulu is one of the safest US cities for female visitors traveling alone. The city is renowned for its hospitable residents and natural beauty. There are many things to do in Honolulu, from taking in the breathtaking views from Diamond Head to experiencing the city's thriving nightlife.
Q. Can I travel to the USA alone?
A. Experiences of foreign places and cultures are more immediate when there isn't a travel partner to act as a buffer. You have a variety of options for solo excursions in the USA. These are our top picks for the finest locations to visit alone in the USA, including cities, national parks, and artistic enclaves.
Q. Is solo travel awkward?
A. Alone travel may occasionally be difficult. Alone travel may occasionally be difficult. There may be awkward circumstances and nosy inquiries.
Q. Why girls should travel solo?
A. You can get over many phobias by traveling alone. It may be a fear of being alone, a fear of not having somebody to talk to, a worry of spending too much, or a fear of going somewhere unfamiliar. You no longer feel threatened by these things after traveling alone.
Q. What should solo female travellers pack?
A. Female travellers travelling alone should pack lightly and have a compact first aid kit, comfortable clothes, and a reliable backpack.
Q: How can solo female travelers meet new people while traveling?
A. By living in hostels, joining group tours, or attending local activities, solo female travellers can make new friends.
---
Tell Us In The Comments As Per You Which One Is The Best Travel Destinations For Solo Female Travelers?
Also, don't forget to book your personalized holiday package with Fiery Trippers. Let us make your vacation a romantic as well as a dreamy getaway.