Hey People!!!
National parks and nature-based locations are becoming the centre of attraction to many people nowadays.
National parks are increasingly recognized as playing an essential role in developing nature-based tourism destinations that promote effective management of natural resources and socio-economic development.
Every national park has its own beauty and history to learn something from. So why not visit national parks on vacations or weekends. Here is the list of the 11 best national parks in America.
---
11 Best National Parks in America
The national park that comes out on top in the hearts of readers, however, is America's original: Yellowstone. Read on to find out why it topped the category and which other parks made the final.
1. Great Smoky Mountains National Park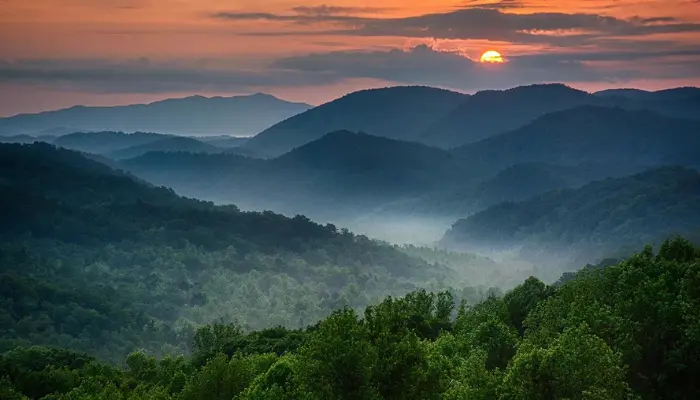 Great Smoking Mountains national park is situated between the North Carolina and Tennessee border.
The decumbent landscape encloses lush green forests and blooming wildflowers year-round. Streams, waterfalls, and rivers appear along hiking routes that include a segment of the Appalachian Trail.
It was established on 15th June 1934. It covers 522,419 acres of land, divided between the states of North Carolina and Tennessee.
It has been the most visited national park for many years, with over 14.1 million recreational visitors in 2021. Hiking is the most preferred activity which can be done here.
Apart from hiking, sightseeing and fishing especially fly fishing is the most famous activity in the national park.
---
2. Sequoia National Park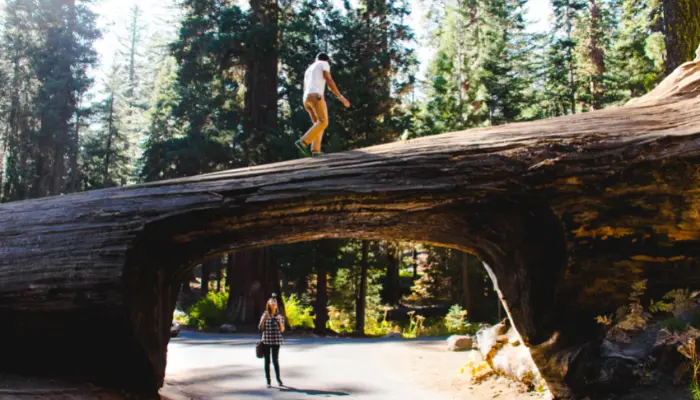 Sequoia National Park is one of the most famous national parks in America established on September 25, 1890, to protect 404,064 acres of forested mountainous terrain.
The park is notable for its giant sequoia trees, including the General Sherman Tree, the largest tree on earth by volume. The General Sherman tree grows in the giant forests, which contain five of the ten largest trees in the world.
It was partially closed in September 2020 due to the sequoia complex wildfire. It has rich vegetation of flora and fauna.
Animals that inhabit this park are coyote, badger, black bear, bighorn sheep, deer, fox, cougar, eleven species of woodpecker, various species of turtle, three species of owl, opossum, various species of snake, wolverine, beaver, various species of frog, and muskrat.
Apart from its beautiful location and rich vegetation you can also enjoy various things like Sherman Tree Trail, Tunnel Log, Tokopah Falls, Crescent Meadow, Moro Rock, Campgrounds, and Giant Forest Museum.
Also Read: 07 Beautiful Places To Travel Without A U.S Passport 
---
3. Yellowstone national park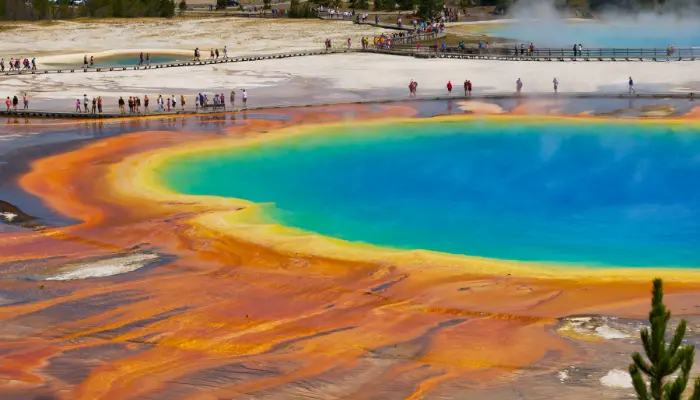 Whenever it comes to the best national park, Yellowstone national park is the one that always comes to everyone's mind. It was the first national park not only in America but in the whole world. It was established by the U.S.
Congress and signed into law by President Ulysses S. Grant on March 1, 1872. The park is known for its wildlife and its many geothermal features, especially the Old Faithful geyser, one of its most popular.
[10] While it represents many types of biomes, the subalpine forest is the most abundant. It is part of the South Central Rockies forest ecoregion.
Yellowstone National Park spans an area of 3,468.4 sq mi (8,983 km2),[3] comprising lakes, canyons, rivers, and mountain ranges.
Yellowstone Lake is one of the largest high-elevation lakes in North America and is centered over the Yellowstone Caldera, the largest supervolcano on the continent. The park is the centerpiece of the Greater Yellowstone Ecosystem,
the largest remaining nearly-intact ecosystem in the Earth's northern temperate zone. Hundreds of species of mammals, birds, fish, reptiles, and amphibians have been documented, including several that are either endangered or threatened.
---
4. Acadia national park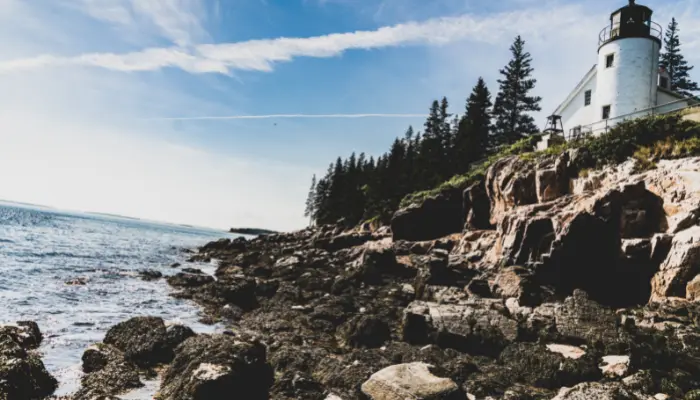 Home to many wildlife and consisting of rich habitats, Acadia National park is a favourite place for many to visit on weekends. Located along the mid-section of the Maine coast, southwest of Bar Harbor.
It has a rich human history dating back more than 10,000 years ago with the Wabanaki people. National parks are not only about sightseeing and wildlife.
it's also about exploring and doing recreational activities like hiking, bicycling, horseback riding on carriage roads, rock climbing; kayaking, and canoeing on lakes and ponds.
It has a lot of features which can't be described only through words, it offers many spectacular views to hikers from oceans to pine forests and many more. The main visitor centre is at Hulls Cove, northwest of Bar Harbor. More than 3.4 million people visited the park in 2019.
Also Read: What To Wear To Niagara Falls? That Will Make Your Trip Comfortable
---
5. Yosemite national park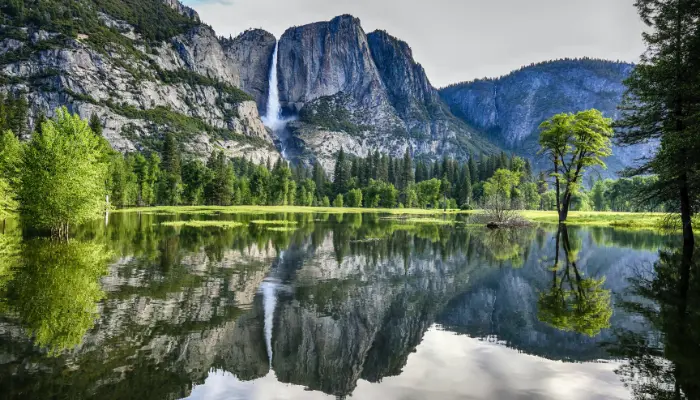 Yosemite national park is an American national park situated in California. It covers an area of 759,620 acres and sits in four counties – centred in Tuolumne and Mariposa, extending north and east to Mono and south to Madera County.
Yosemite is one of the largest and least fragmented habitat blocks in the Sierra Nevada, and the park supports a diversity of plants and animals. It has many features but tunnel view is the most appreciated and most viewed place.
The park has three groves of ancient giant sequoia trees; the Mariposa Grove (200 trees), the Tuolumne Grove (25 trees), and the Merced Grove (20 trees).
Nature walks, photography and art classes, stargazing programs, tours, bike rentals, rafting, mule and horseback riders, and rock climbing classes are the recreational activities that can be done here.
---
6. Grand teton national park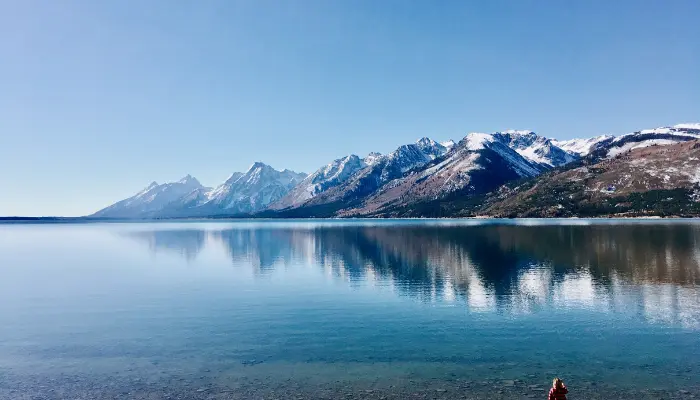 Grand Teton national park is one of the famous national parks which is situated in America in northwestern Wyoming.
Park includes most of the northern sections of the valley which is popularly known as Jackson hole and also it includes major peaks of the 40-mile long Teton range. Grand Teton National Park is a popular destination for mountaineering, hiking, fishing, and other forms of recreation.
There are more than 1,000 drive-in campsites and over 200 miles (320 km) of hiking trails that provide access to backcountry camping areas.
Grand Teton is situated near Yellowstone national park ( just 10 miles far), the conservationists wanted to expand the park to the Teton range that's why they created grand Teton national park.
---
7. Joshua tree national park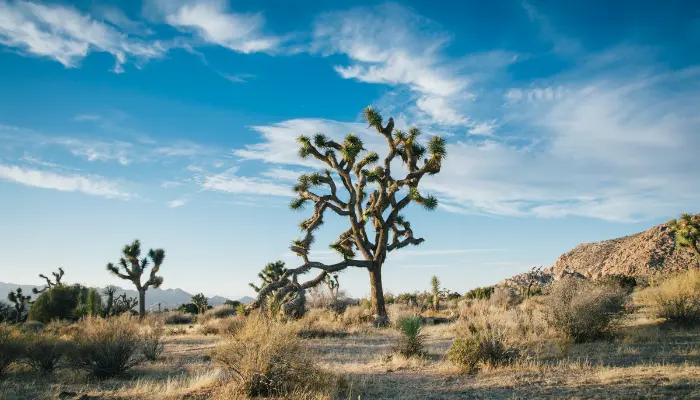 It is a place where two deserts meet, the Mojave and Colorado, come together in Joshua Tree National Park. It is home to much captivating wildlife. Dark night skies, a rich cultural history, and surreal geologic features add to the wonder of this vast wilderness in southern California.
Birds, lizards, and ground squirrels are most likely to be seen because they are largely active during the day.
However, at night desert animals come out to roam. There are several recreational activities which can be done here like camping, bird watching, astronomy, climbing, hiking and many more.
Also Read: 11 Best Hotels With Pool In San Francisco To Give You A Lifetime Memory
---
8. Denali national park and preserve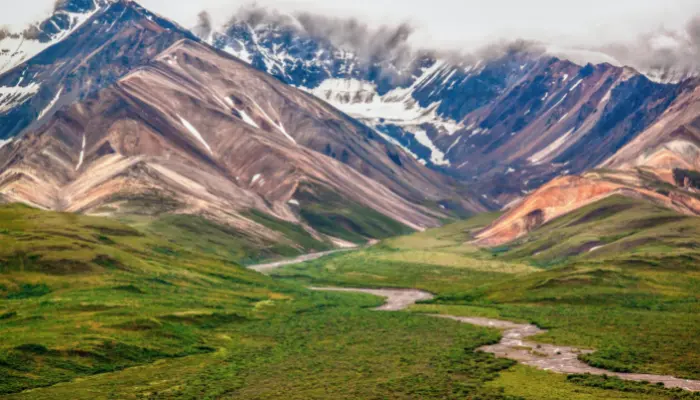 Denali National Park and Preserve, formerly known as Mount McKinley National Park, is an American national park and preserve located in Interior Alaska, centred on Denali, the highest mountain in North America.
Denali National Park and Preserve includes the central, highest portion of the Alaska Range, together with many of the glaciers and glacial valleys running southwards out of the range.
The longest glacier is the Kahiltna Glacier. Wintertime activities include dog sledging, cross-country skiing, and snowmobiling. The park received 594,660 recreational visitors in 2018.
---
9. Zion National park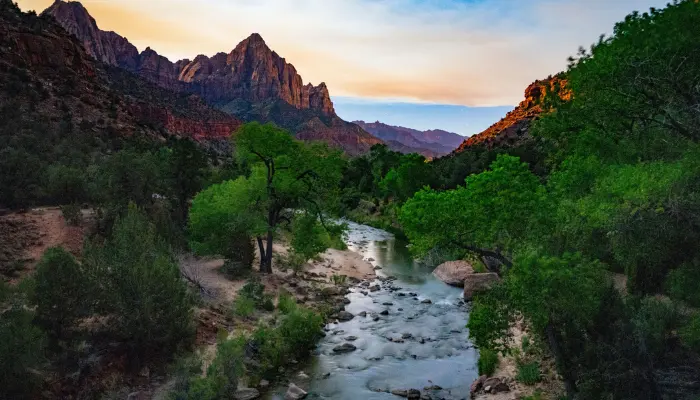 Zion national park is an American national park located in southwestern Utah near the town of Springdale. It has a unique geography with a variety of life zones where numerous wildlife can exist.
Numerous plant species as well as 289 species of birds, 75 mammals (including 19 species of bats), and 32 reptiles inhabit the park's four life zones: desert, riparian, woodland, and coniferous forest.
Zion National Park includes mountains, canyons, buttes, mesas, monoliths, rivers, slot canyons, and natural arches.
Zion national park is known for its stunning landscape, including some of the tallest sandstone cliffs in the world, and its tapering wild canyon you can hike through.
---
10. Olympic national park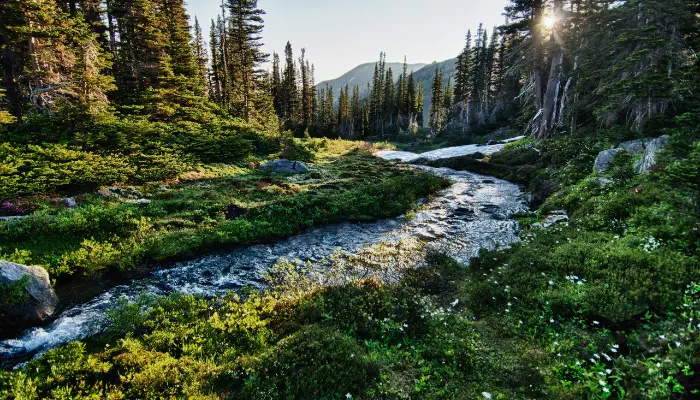 The Olympic national park is situated in the State of Washington, on the Olympic Penisula. The park has four regions: the Pacific coastline, alpine areas, the west-side Temperate rainforest, and the forests of the drier east side.
the purpose of the national park I to preserve it for the benefit, use, and enjoyment State of Washington of the people.
It is known for the diversity of its distinct ecosystems – the rugged pacific coastline, massive glacier-clad peaks, and temperate rainforest on the west side that receives 150 inches of rainfall annually.
Also Read: 11 Best Beaches In Hawaii For A Calm And Soulful Trip
---
11. Katmai national park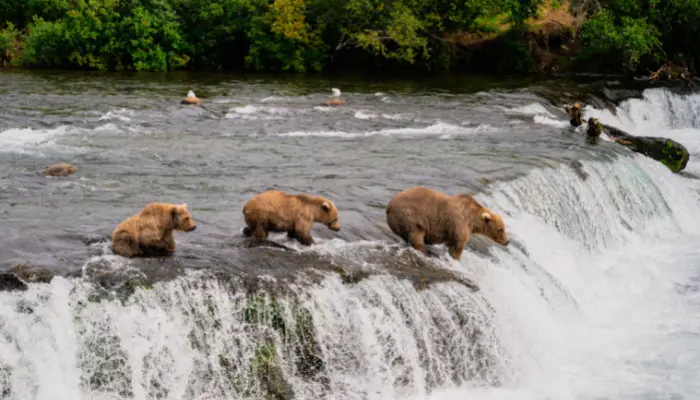 Katmai national park is an American national park situated in southwest Alaska which encompasses 4,093,077 acres.
The park is named after Mount Katmai, its centrepiece stratovolcano. Apart from sightseeing, there are various recreational activities which can be done like backpacking, hiking, camping, fishing, etc.
The vast majority of Katmai visitors come to Brooks Camp, one of the only developed areas of the park, and few venture further than the bear viewing platforms and the adjacent Brooks Camp area.
Rangers at the park are extremely careful not to allow bears to obtain human food or get into confrontations with humans.
---
FAQs For National Parks in America
What is the #1 national park?
Yellowstone was the first national park in the United States and the world, according to Grant. The park now has the world's greatest collection of geysers, including the well-known Old Faithful.
What are the top 5 national parks in the US?
1. Yellowstone.
2. Yosemite.
3. Glacier National Park.
4. Grand Canyon.
5. Zion National Park.
6. Grand Teton National Park.
Which is better Zion or Yellowstone?
Both offer significant advantages to visiting there. For example, Yellowstone National Park has better wildlife viewing, while Zion National Park has hiking opportunities; these are only a few of the parks' many advantages.
Should I go to Yellowstone or Glacier National Park?
Yellowstone is more rugged than Glacier. Hiking will need far more physical strength and skill. Because the park is considerably higher than Yellowstone, the animals and plant life will be significantly different. That really is, and then you'll see bison, you should go to Yellowstone National Park.
What is the least visited national park?
Gates of the Arctic National Park & Preserve
According to the National Park Service, Gates of the Arctic National Park & Monument is the least visited of the 63 national parks since it has no roads or trails, and visitors must fly or trek in.
---
Tell Us In the Comments About One Of Your Favourite National Park in America?
Don't forget to book your personalized holiday package with Fiery Trippers. Let us make your vacation a romantic and dreamy getaway.