Hello People!!!
Are you planning a holiday in Lubbock and looking for the best things to do in Lubbock, this article is for you if have no idea about what to do in Lubbock.
The sizable and energetic city of Lubbock, which is located in the South Plains, serves as a crucial agricultural, commercial, and educational centre for west Texas.
Along with all of this, it also offers a flourishing arts and culture scene for you to explore, with numerous unique museums, interesting tourist attractions, and a tonne of live music venues to be found in its hip Depot District.
Due to the presence of three institutions, the city has a highly young vibe and offers vibrant nightlife in its many bars and clubs.
While there are numerous beautiful parks and excellent galleries in Lubbock, the city's most well-known son, Buddy Holly, is the subject of many of its noteworthy attractions.
If you get the chance, Lubbock is worth visiting because there are so many cultural events, live performances, and regional festivals held there all year long.
---
What is Lubbock best known for?
Most people associate Lubbock with the welcoming Texas Tech University, hordes of well-known performers, and High Plains vineyards. We visited to take in all of it as well as the Hub City's gastronomic, cultural, and family-friendly attractions.
---
List of 11 Best Things to do in Lubbock, TX
Below is the list of the best places to visit in Lubbock that will make your trip memorable.
1. Llano Estacado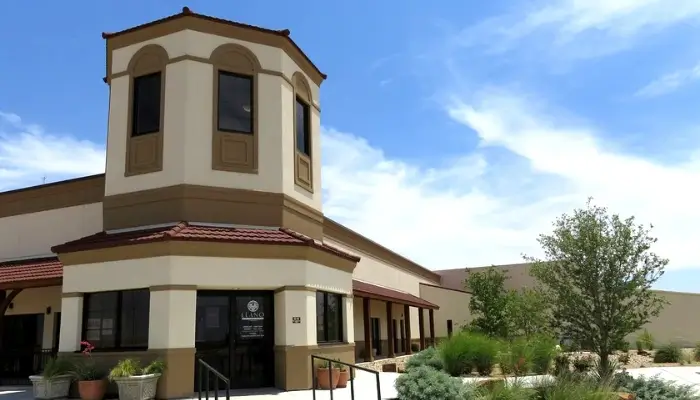 The rocky and rugged Llano Estacado region covers a substantial portion of the Southwest United States. Its austere but striking beauty is known for its enormous grasslands and infinite stretches of exceedingly flat and nearly featureless landscapes, and it appears virtually exactly as it did when Texas was a largely uncharted frontier.
While the enormous mesa and its smattering of cotton fields and cattle ranches stretch off into the distance seemingly indefinitely, its eastern, northern, and western boundaries are framed by towering escarpments. Visitors can retrace the paths of the early pioneers,
conquistadors, and even Comanches who once roamed and lived among its vast grasslands in addition to taking in its desolate beauty.
The Staked Plains, as they are more widely known, play a significant role in the state's history, culture, and even mythology, thus the rural area is well worth seeing, with Lubbock situated right in the centre.
---
2. Lubbock Lake Landmark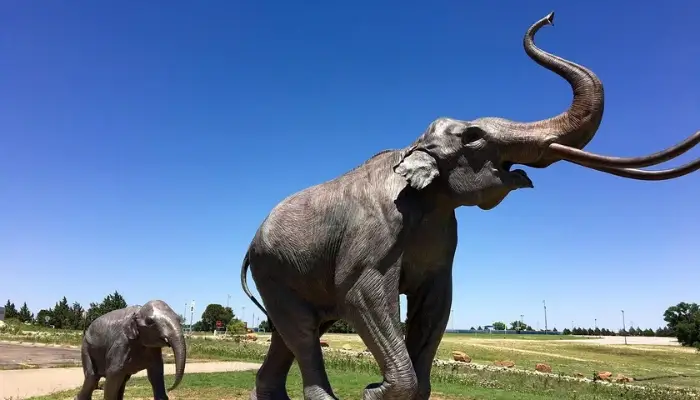 Just 10 minutes drive northwest of the city center is Lubbock Lake Landmark, an extremely fascinating, significant, and magnificent archaeological site.
You can visit a variety of fantastic displays there, as well as continuing excavations, as it is a part of Texas Tech University's Museum. They shed light on the extinct creatures and historic inhabitants of the region.
The site, which is located along the picturesque Yellow House Draw, served as a significant water source for thousands of years till it ultimately dried up in the 1930s.
It was used not just by the inhabitants of the Southern High Plains but also by extinct creatures such mammoths, enormous short-faced bears, camels, horses, and bison.
There are numerous eye-catching antiquities and archaeological discoveries from the site at the natural history preserve. Additionally, there are fantastic pathways that will lead you past all of its fascinating excavations.
Also Read: 11 Things To Do In Temple, Texas
---
3. Museum of Texas Tech University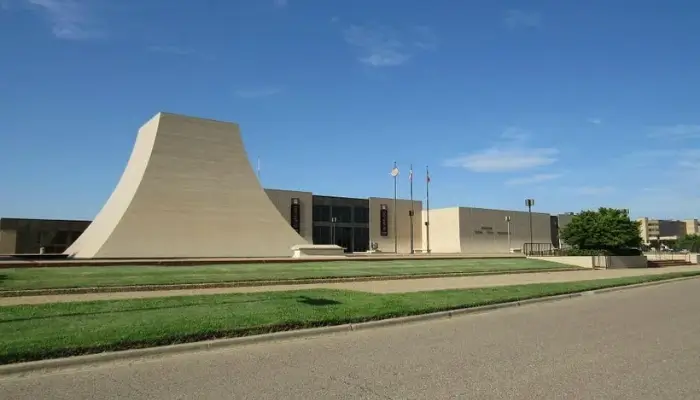 This wonderful museum, which can be found on the Texas Tech University campus, provides a fascinating look at everything from anthropology and fine arts to natural history and paleontology.
In addition to having many fascinating collections, it also serves as a significant scientific research facility and hosts several presentations, visits, and workshops throughout the year.
Through its huge collection of items—which astonishingly numbers more than seven million in total—it has educated and inspired generations of students and tourists alike since it first opened its doors in 1929.
Although browsing through its galleries of ceramics, textiles, and artwork created by Southwest Native Americans is a delight, its largest exhibits are unquestionably its enormous dinosaur bones.
The Museum of Texas Tech University is highly worth visiting if you get the chance, as it features a wonderful planetarium and the picturesque Lubbock Lake Landmark t of it.
---
4. Joyland Amusement Park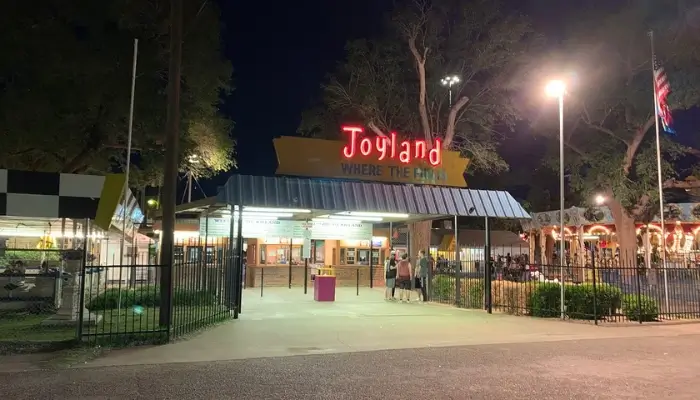 Joyland Amusement Park is a great family destination that is located in the sizable MacKenzie Park, which is just northeast of the city's core.
It is a solid favorite among both locals and visitors alike and offers a variety of thrilling roller coasters and attractions, as well as crazy and drenching water rides.
The small family-owned park, which first opened in the 1940s, still features attractive vintage carousels, vintage advertisements, and conventional rides.
Visiting Joyland is nearly a nostalgic experience because of its retro appearance and atmosphere, and the aroma of freshly popped popcorn that fills the air further enhances the experience.
The amusement park offers thrilling rides like the electric X-Factor Extreme and the life-defying Dare Devil Drop in addition to entertaining arcade games and bumper cars.
---
5. Buddy Holly Statue and West Texas Walk of Fame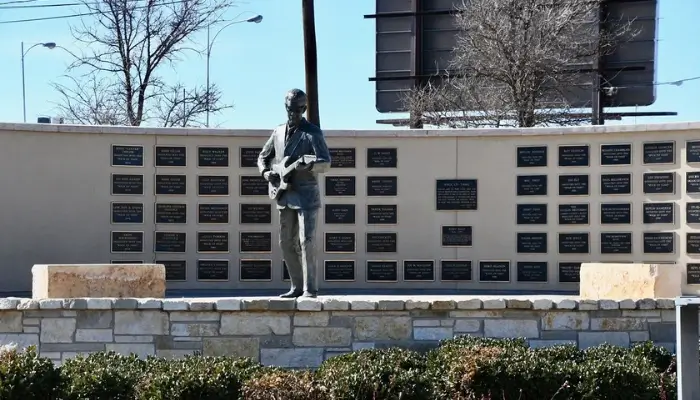 The charming Depot District, home to the West Texas Walk of Fame, is located just a short distance from downtown.
A magnificent life-sized statue of Buddy Holly, a famed musician, and native of Lubbock who is regarded as one of the fathers of rock and roll, can be found at the center of this captivating entertainment complex.
A memorial to the well-known person who tragically passed away at the young age of 22 in the 1970s gradually evolved into a Walk of Fame honoring musicians and artists from Lubbock and the surrounding region.
You may find plaques honoring each inductee while roaming around the charming plaza, including The Flatlanders, Tanya Tucker, and Waylon Jennings among others.
The most notable sight, though, is undoubtedly the Buddy Holly statue, which is located close to a magnificent museum honoring his life and music.
Also Read: 11 Best Places To Camp In North Carolina
---
6. American Wind Power Center
The American Wind Power Center is a fascinating and unusual museum with more than 150 American-style windmills for you to explore. It is the largest museum of its kind in the world.
It's a surprisingly interesting and engaging place to explore, with a large and eclectic collection of old mills and rare, rebuilt windmills situated east of the city center between the MacKenzie and Mae Simmons parks.
You can discover all there is to know about the creation of these enormous, magnificent machines that dot the various landscapes of America through its wide variety of models.
Along with its fantastic water-pump and wind-powered windmills, the exhibit also features a sizable collection of miniature dwellings, a spectacular painting, and a model train exhibition.
The museum, which was established in 1998, is the product of Billie Wolfe's life's work. She was a professor at Texas Tech University who started tracking down and documenting old windmills in the early 1960s.
---
7. Silent Wings Museum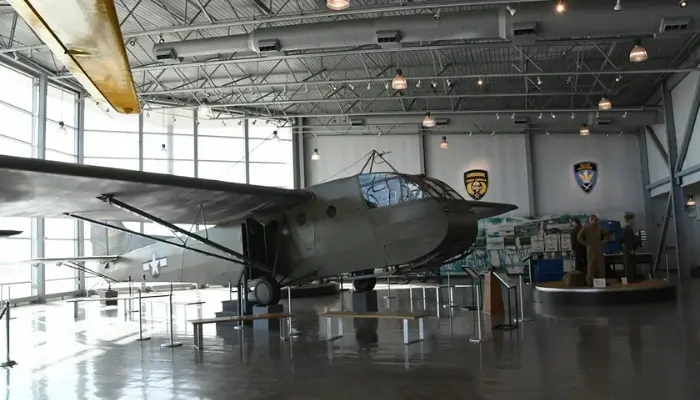 The Silent Wings Museum, which protects and promotes the history of America's WWII glider program and its pilots, is another one of the city's strange but captivating museums.
The museum and its rows of gleaming gliders are about ten minutes drive to the north of the city center and are housed in the former tower and terminal of Lubbock's airport.
The nation's glider pilots received their training here between 1942 and 1945 at the South Plains Army Air Field, which had stood on this location. Due to its dry climate, open skies, and warm weather, Lubbock was initially chosen as the program's host city.
There are many aircraft, pieces of equipment, and even a short film on show at the museum today, allowing visitors to learn everything there is to know about its fascinating past.
---
8. Science Spectrum Museum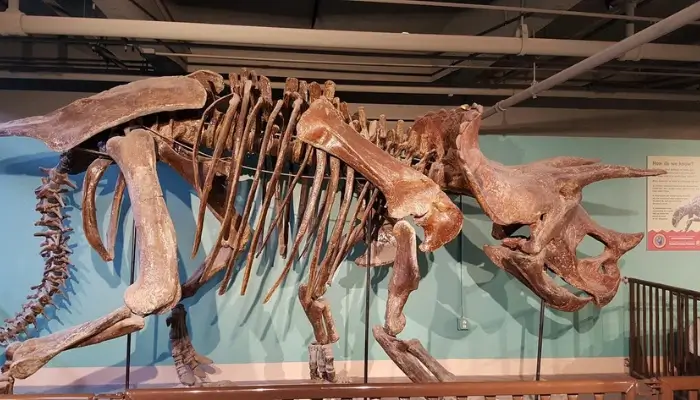 The fantastic Science Spectrum Museum, which is only ten minutes drive south of the city's core, is a highly well-liked tourist destination, especially on weekends.
Over 250 interactive and interesting science displays are spread across three floors, and there are also several live performances, an Omni theatre, and even an aquarium available.
Since its debut in 1989, the museum has received numerous accolades for its superb educational installations that inspire and invite both kids and adults to experiment and explore.
While some exhibits focus on physics and chemistry, others examine Texas's fauna, flora, and landscapes.
The museum organizes numerous traveling exhibits and events in addition to its fantastic permanent displays and breathtaking science show, ensuring that there is always something fresh for you to see and do.
Also Read: 15 Best Casinos In Mexico
---
9. Mackenzie Park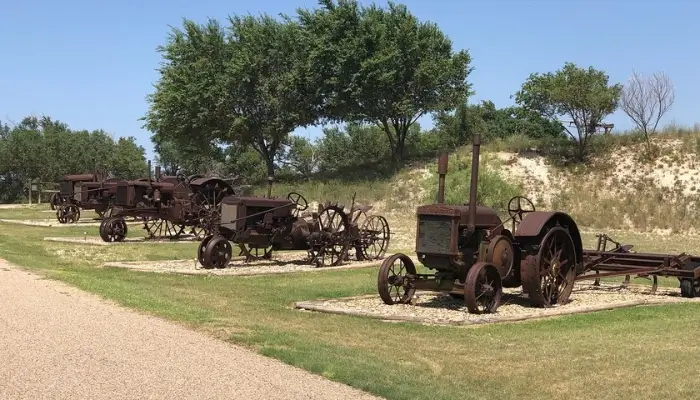 The expansive and picturesque boundaries of Mackenzie Park encircle a significant portion of the northeastern area of the city.
It not only offers a tonne of beautiful landscape and fantastic outdoor activities, but it also has a tonne of alluring tourist attractions including Prairie Dog Town and Joyland Amusement Park.
The picturesque park, formerly the scene of the bloody Battle of Yellow House Canyon, is now a tranquil and enjoyable area to spend some time with rivers and lakes nearby along with many fantastic paths.
In addition to admiring its splendor and exploring on foot, by bicycle, or on horseback, guests can play a round of golf or take a stroll through the magnificent sculpture garden.
Prairie Dog Town, one of the most well-known areas of the park, is home to a large number of adorable small creatures that are a lot of fun to watch as they move around freely playing in their field.
---
10. National Ranching Heritage Center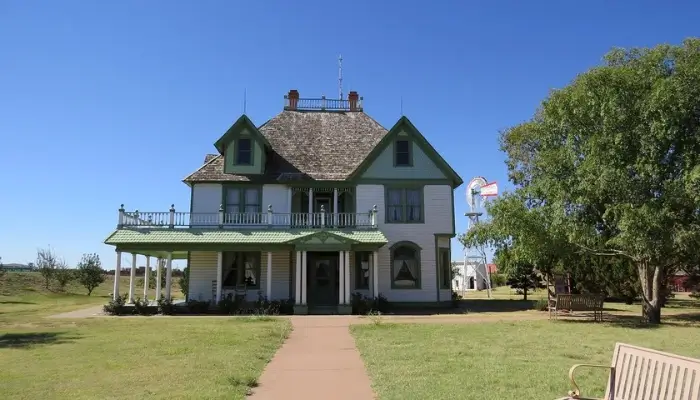 No trip to Lubbock would be complete without seeing the National Ranching Heritage Center because the city's history and culture are so closely tied to the agriculture and cattle sectors.
Nearly fifty real ranch buildings and historical buildings may be found here, illustrating the development, progress, and architecture of ranching in the area.
Everything is arranged chronologically, from homesteads and barns to a blacksmith shop and railroad depot, with the stunning ancient structures transporting you from the 1780s up to the 1950s.
You can get a sense of the gradual evolution of ranch life as you go about the vast complex since each carefully restored building is outfitted with the right era furnishings.
The National Ranching Heritage Center, which is situated on the Texas Tech University campus immediately to the west of the city's core and offers insights into ranch life and intriguing architecture, is unquestionable to visit.
Also Read: 11 Best National Parks In The United States
---
11. Buddy Holly Center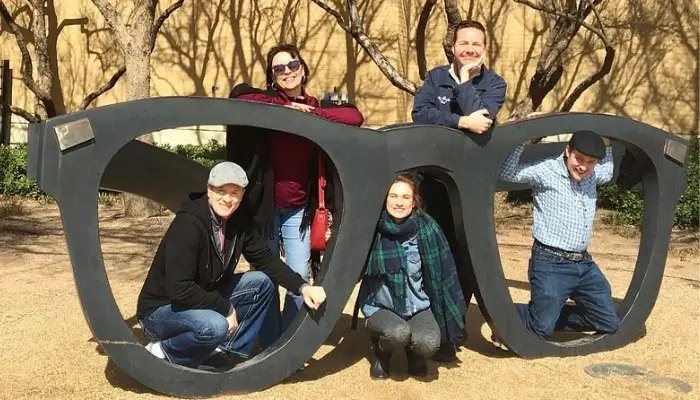 The Buddy Holly Center, the heart and soul of Lubbock's vibrant entertainment district, is located in the Depot District.
The center routinely organizes a variety of concerts and cultural activities in addition to providing a fascinating look at the life and legacy of the rock'n'roll star.
Numerous Buddy Holly-related items are now kept in what was once the Fort Worth and Denver South Plains Railway depot. These items range from his famous glasses and guitar to postcards, fan mail, and tour schedules.
The Texas Musician Hall of Fame and the Lubbock Fine Arts Gallery is also available for you to visit at the center, though exploring all of the magnificent artefacts is a treat.
The Buddy Holly Center is undoubtedly one of Lubbock's top tourist destinations because it regularly hosts exciting exhibits and activities and has a vast collection of photos and memorabilia on display.
---
FAQs About Best Things to do in Lubbock, TX
Is Lubbock TX worth visiting?
In Lubbock, Texas, you may discover internationally known artists, legendary musicians, cutting-edge theatres, award-winning wineries and breweries, as well as a wide variety of food.
What makes Lubbock unique?
Rich artistic and cultural offerings, a welcoming environment, and excellent gourmet dining are all included in Lubbock. It's teeming with interesting sites that make for fantastic tourist attractions.
Is Lubbock Texas boring?
(KCBD) LUBBOCK, TX – According to the real estate research blog Movoto, Lubbock is the most monotonous city in the United States. Movoto compiled a top-10 list of the ten most monotonous American cities using information from the 100 most populous cities in the country. The following is the list: TX's Lubbock.
Does Lubbock have an aquarium?
Visit the Lubbock Aquarium
The Lubbock Aquarium, just adjacent to Adventure Park, is West Texas's own window into the vast ocean.
Does Lubbock TX have a zoo?
Even though Lubbock doesn't have a zoo, parents like Kirstin Tipps noted that CritterFest still provides their kids with similar educational experiences. It teaches kids about many creatures and geographical regions of the world, according to Tipps.
---
Tell Us In the Comments About One of Your Best Things To Do in Lubbock, TX.
Hope the article was helpful to you and was able to make your trip more easier and fun! Don't forget to book your personalised holiday package with Fiery Trippers. Let us make your vacation a romantic and dreamy getaway.