Hey people,
Are you planning to visit California and looking for the best places to visit in California? This article will be of great help to you if you are unaware of where to go.
It's like another country representing every environment and habitat on Earth, with beautiful cities and amazing bridges, mountains taller than all except 48, and ocean cliffs that gracefully plunge into the sea.
It was challenging to narrow it down, but I was able to compile my top recommendations for California's most fascinating and stunning places.
---
Why California is so beautiful?
California tops my list of the most beautiful states in the US because it is incredibly diverse, wonderfully imaginative, and has it all, from sun-kissed surf beaches and interesting towns to breathtaking vineyards, craggy mountains, soaring redwood forests, and dramatic deserts.
---
List of 11 Best Places To Visit In California That are really worth
We have shortlisted some of the best places to visit in California and things to do in California. These places are really awesome to visit.
1. San Francisco
San Francisco is rich in culture, history, and breathtaking scenery. San Francisco is the best way I can imagine to introduce what so wonderfully embodies California.
What is impossible to fit in a few phrases is briefly described by coastal towns, bridges, multicultural neighbourhoods, and even thousand-year-old trees. You just know you'll have to return after visiting the wonderful city.
The Golden Gate Bridge, which is at the top of the list and is a bridge, is just as amazing in person as you could imagine.
It merits having an afternoon set aside for it. As you cross the bridge, the wind will whirl around you as you walk. Nothing compares to gazing down at the raging river 300 feet below you. One of the best places to visit in California with family.
---
2. San Diego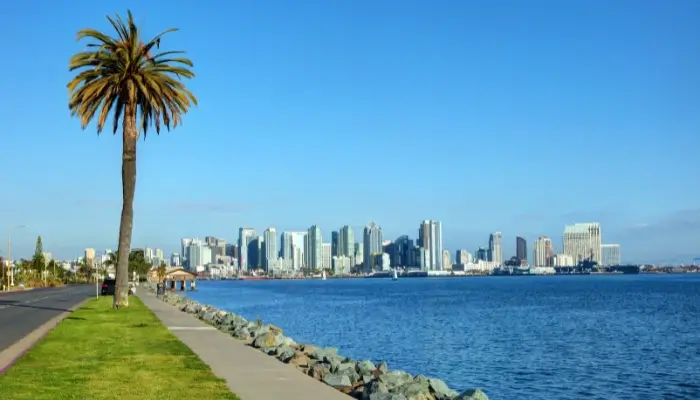 San Diego is one of California's most fascinating and stunning tourist destinations, in my opinion. Since I have spent so much time there over the past seven years while traveling the nation with my family, I refer to this city as my "home away from home.
And what a wonderful place it is to call home! This city is well-known for its sea lions, clear ocean vistas, unique downtown, and perfect weather.
La Jolla is by far my favourite destination. This shimmering gem on the San Diego cliffs will make you feel as though you've been transported to the Italian Riviera.
Don't miss the opportunity to observe sea lions giving birth and caring for their calves on the beach. You may approach so near you might even think you could touch them. But just don't for the sake of you both!
Also Read: 11 Best Places To Visit In San Diego
---
3. Redwood National Park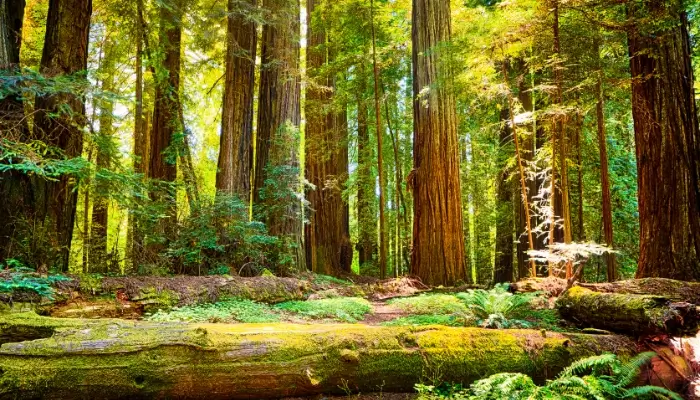 The tallest trees on the planet can be found in Redwood National Park, a California landmark that attracts tourists from all over the world. For this reason, it e then deserving of a place on my list of interesting and lovely places to visit in California.
People realizedzede the need to protect these trees when 90% of the redwoods in the forest were cut down for construction projects in San Francisco and other nearby cities, and the National Park was established in 1968.
Due to the area's long-term deforestation, Redwood National Park is also home to other unusual flora and animals in addition to endangered species like the Northern Spotted Owl.
---
4. Alabama Hills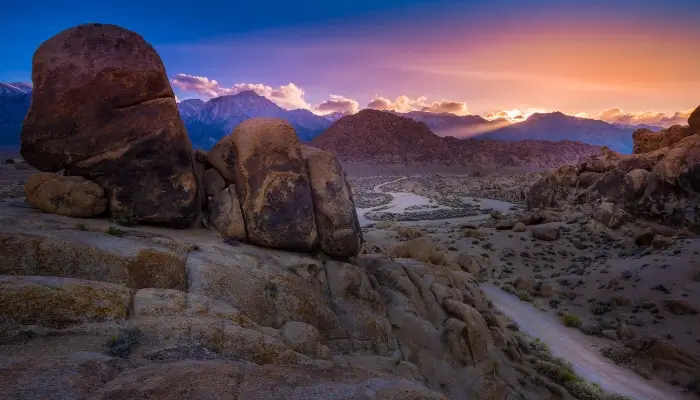 Alabama Hills, a little-known location tucked away among the Eastern Sierra Mountains' peaks and valleys, was created by uplifting that took place 100 million years ago. You have to visit this bizarre location in California to believe it.
Until you stand in the heart of these crumbling mysteries and imagine what it was like for the ancients who lived among them so long ago, bulging and deteriorating sandstone does not seem romantic and exciting.
Come camp there and wake up to Mount Whitney's snow-capped beckoning you to climb it. Discover the wind-carved arches and hidden tunnels that can transform an adult into a child once more.
There is no other spot like it, so if you are traveling up Highway 395 towards Yosemite, you should make sure to stop by and visit it.
---
5. Los Angeles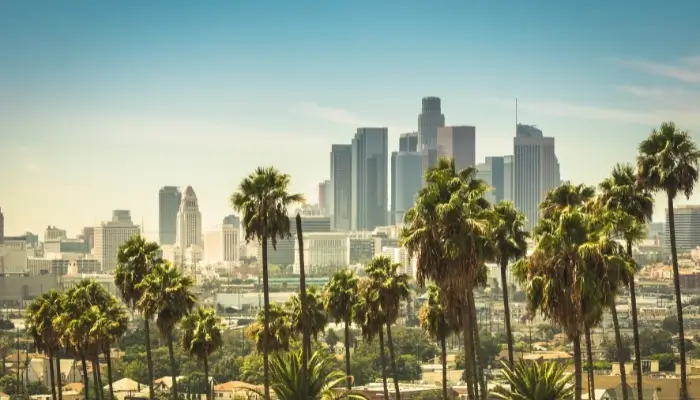 California gained international recognition thanks to Los Angeles. When you think about California, pictures of Hollywood stars and palm palms fill your head.
Even while not all of Los Angeles is as glitzy as it appears in the movies, it's easy to catch a peek at the lavish LA lifestyle that pop culture has made so well-known.
You only need to drive through Beverly Hills or stroll down Rodeo Drive to experience the extravagance and decadence that rule the "City of Angels." The homes and residents who are made famous by the images we see on screens are lavish and opulent.
Also Read: 11 Best Things To Do In Pasadena, California
---
6. Joshua Tree National Park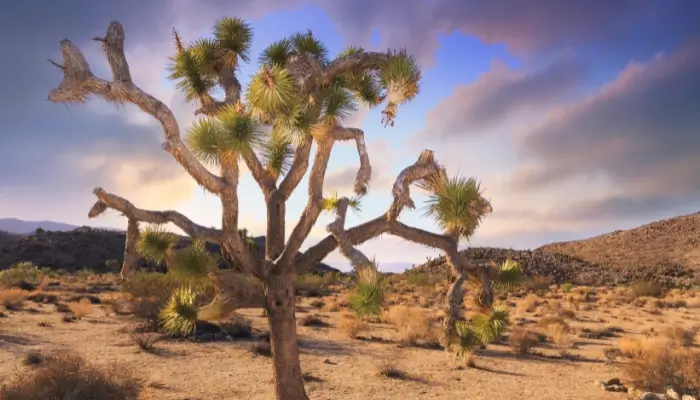 Joshua Tree National Park is a perfect quick getaway for the city lover who needs a break from it all because it's simple to get to from Los Angeles and a nice place to get lost in nature.
The landscape is somewhat reminiscent of Alabama Hills due to the sandstone formations, however, it differs from its Eastern Sierra relative due to the arid environment and everything spiky.
You also have the Joshua Tree, which lives up to its name and steals the show. This tree, known for its ability to endure all obstacles, is beautiful and hardy, surviving an average of 500 years.
Visit the park and take a stroll around the Cholla Cactus garden, but keep your distance. My son left with a couple of cholla balls in his leg after becoming overly curious.
The fact that there is a first aid kit at the trailhead illustrates how frequently one is required to get rid of those unwanted acquaintances.
---
7. Yosemite National Park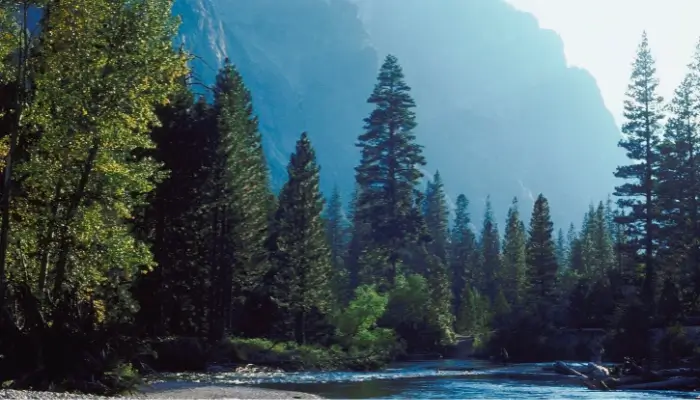 Yosemite National Park is one of my top three favorite U.S. national parks. It is diverse and stunning, beckoning you to continue exploring as you pass through the numerous domains that so beautifully capture the many facets of California.
There are flower-filled fields and mountains nearby. Your senses will be stimulated by waterfalls and scenic vistas. The sequoias in Mariposa Grove make you feel even smaller, and Yosemite Valley does make you feel like an ant in a terrarium.
Additionally, there are the park's resident bears and deer that aren't scared to approach and say hello.
---
8. Sequoyah National Park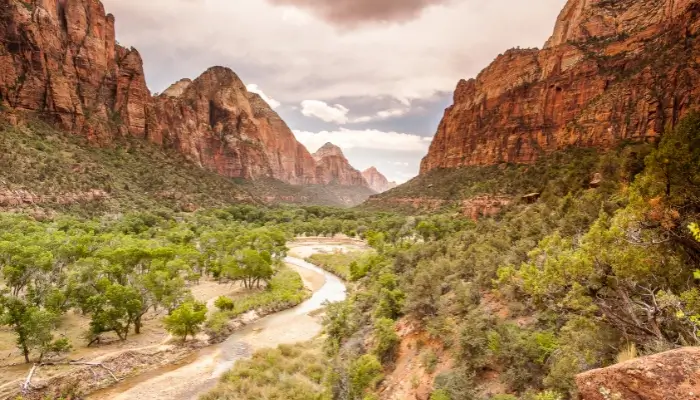 Sequoia National Park is located on the western slope of the Eastern Sierras, on the opposite side of Yosemite. This park contains more than 8,000 trees, some of which are the biggest and oldest trees on the planet. It is another magnificent site of epic proportions.
Walking among them is like watching centuries pass in front of you. The park is home to "General Sherman," one of the oldest and tallest trees in the world, standing at 2,100 years old and 275 feet tall. It has gained international recognition as one of California's most fascinating sights.
Come overnight at one of the park's five lodges, cottages, or camping areas and awaken to the sound of towering trees. Another stunning location in California that I would urge any traveler to visit is this one.
Also Read: 11 Best Things To Do In Irvine, California
---
9. Lake Tahoe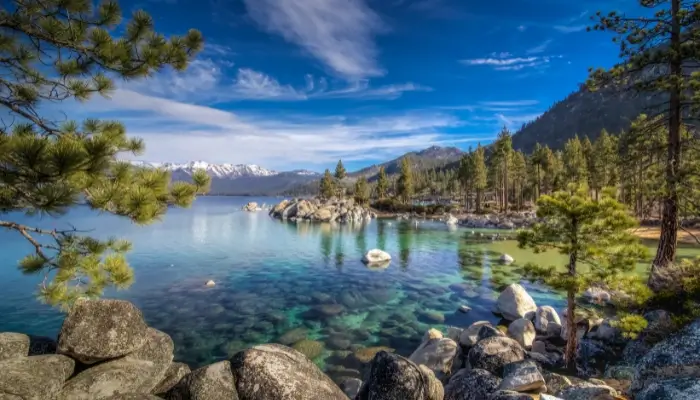 The magnificent Lake Tahoe is one of the many attractions in California. If you wish to escape to the bush and unwind on a beautiful beach, this lake, which is pristine and clear, is a must-see.
The crystal-clear waters of Lake Tahoe are the best place to paddle board if you need to work out. As you recall the photos of vacationers appearing to hover over the lake, images of Instagram could come to mind. It is that beautiful.
Visit one of America's greatest resorts to go hiking in the summer or to ski Lake Tahoe in the winter. In any season, Lake Tahoe is among the best places to visit in California for couples.
---
10. Big Sur
A section of the California coast between Carmel and San Simeon has been dubbed "the greatest meeting of land and sea" because it is so gorgeous and undeveloped.
Unquestionably one of the top places to visit in California, with the Santa Lucia Mountains to the east and the Pacific Ocean to the west, "it is the longest and most picturesque length of coastline in the contiguous 48.
The first time you view the countryside, it's tough to describe. The waves below you are hundreds of feet below you, and the road is just as turbulent to drive on because of its twists and bends.
Calla Lilly Valley, where you can view stunning naturally grown lilies against the backdrop of the seashore, is one of the notable sites along the journey. One of the few swimming beaches on the Big Sur Coast, Garrapata Beach is a terrific place to cool off.
One of the most photographed locations in the region is the Bixby Bridge, one of the most recognizable structures on the west coast. Also, don't skip McWay Falls, which is renowned for its waterfall that cascades into the sea, or Pfeiffer State Park.
Also Read: 11 Fun And Best Things To Do In Sacramento, California
---
11. Napa Valley
The last site on the list is by no means the least, but it is one of my favorite spots in California to let my hair down and unwind completely. With 75 degrees, a little breeze, and a faint wine buzz, how could you possibly not?
Napa Valley is renowned for its skill in cultivating the ideal grape, which results in the production of the greatest Cabernet Sauvignon in the world. Find out why so many people throng to spend time in such a beautiful spot by taking a tour of some of the more than 400 wineries in the area.
You can either take a train or a car to explore the area. Tourists love the Napa Valley Wine Train because it offers a special perspective of the wine region.
Enjoy lunch and a wine tasting while traveling and admiring the scenery. This is one of those must-see destinations in California that you should see at least once in your lifetime.
---
FAQs About Best Places To Visit In California
People have a lot of questions about tourist places to visit in California some of the common questions are answered below.
Q1. What is the best time to visit California?
Although we frequently go to California in the summer, we have now done it at several other times of the year. The ideal seasons to visit, according to conventional wisdom, are the spring, between March and April, and the fall, between September and October, when there won't be as many people around but the weather will still be extremely beautiful.
Q2. What is CA famous for?
California is one of the most visited places on the entire continent of North America and is known for the Golden Gate Bridge, Disneyland, and Hollywood. Along with less well-known sites and cultural features, California is also known for Coachella, the Wine Country, Silicon Valley, and Surf Culture.
Q3. Is California worth visiting?
California is unquestionably worthwhile visiting. California offers a wide variety of breathtaking locations for exploration. California is one of the most visited states in the USA thanks to its beautiful natural scenery, world-class beaches, and incredible motorways for road vacations.
Q4. Which California city has the best beaches?
Any trip to California must include a stop in San Diego, the ideal beach city in the state. San Diego, also known as America's Finest City, has a lot to offer, whether you're searching for a great time in the city, a beach vacation at one of the numerous San Diego beach resorts, or a combination of both.
---
Tell Us In The Comments As per You Which Is The Best Beautiful Place To Visit In California?
Hope we were a great help to you, for further guidance and help be the first to discover secret destinations, travel hacks, and more.
Also, don't forget to book your personalised holiday package with Fiery Trippers. Let us make your vacation a romantic as well as a dreamy getaway.
---