Hello People,
Are you planning a USA trip and looking for the best luxury ski resorts in USA? This article is for you!
The top ski resorts in the world can be found in the United States. This is the place to start if you want to make the ultimate skiing bucket list.
Although most of the top-notch ski resorts are in the West, you may still discover some great destinations to ski and snowboard if your travels lead you to the eastern states.
Many options are available for skiing in the East, but a few ski resorts stand out above the rest. One of the best places to ski in the eastern United States is Vermont.
Most skiers will concur that skiing and snow conditions are the most crucial elements to consider when planning travel.
However, the cities or ski resorts at the foot of the mountains are where you'll spend your free time and are a crucial factor to consider when choosing a location. These resorts have been compiled after considering the resorts' après-ski options, environment, and customer service.
See our ranking of the most fabulous ski resorts in the US for a summary of our top choices.
---
List Of 11 Best Luxury Ski Resorts In The USA
After a lot of research and reading customer reviews, we have shortlisted some of the top luxury ski resorts in the USA.
1. Vail Ski Resort, Colorado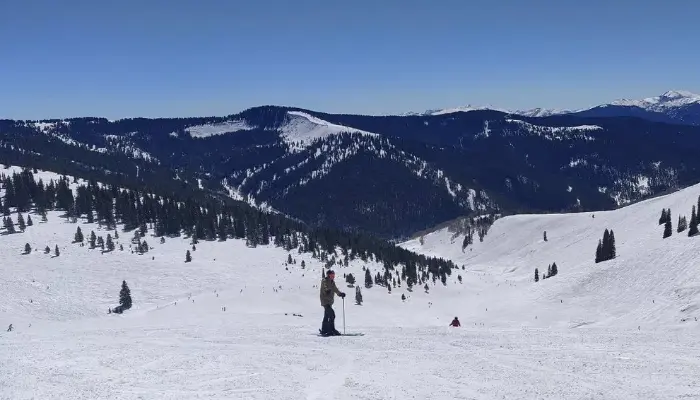 Most skiers see Vail when they think of skiing in America because it has long been regarded as one of the best resorts in the country.
Suppose Vail is the place to go if you're seeking bowls, glades, groomed runs, fresh snow, and expansive terrain. Vail is a top-notch ski resort, covering 5,317 acres and receiving approximately 30 feet of snow annually.
The ski area covers several mountains and offers any difficulty level. Seven large bowls where you may make your courses and limitless mogul runs tempt you to try something new.
Vail is strategically placed to get snow often, creating a deep base. Pacific storms produce stunning powder days when the snow falls quickly and heavily. There are various ways to go from Denver to Vail, which is less than a two-hour drive away.
Vail is a participant in the EPIC pass scheme.
Also Read: 11 Best Hotels With Pool In Orlando To Enjoy Your Vacation Fully
---
2. Aspen/Snowmass, CO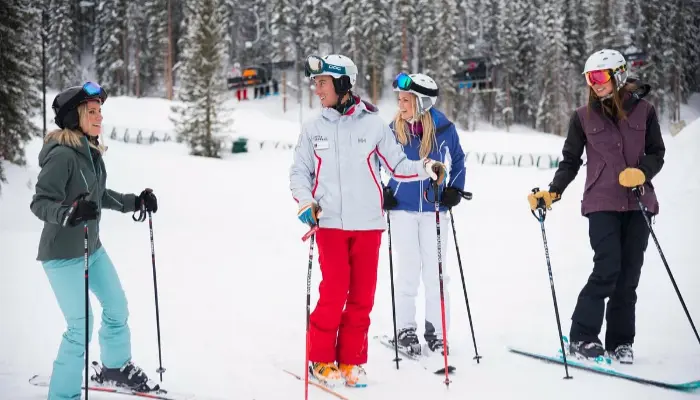 For many years, Aspen has attracted skiers and jet sets from all over the world. The actual activity is in the mountains, even though many talk about the town scene.
Snowmass, Buttermilk, Aspen Mountain, and Aspen Highlands are the four ski areas in Aspen. The cities of Aspen and Snowmass Village are located at the foot of the Rockies.
These resorts offer a staggering number of runs across a vast amount of skiable terrain, and the region averages about 25 feet of snowfall every year. An impressive selection of lifts and first-rate amenities will make your ski day unforgettable.
During ski season, the regional airport serving Aspen/Snowmass offers approximately 150 flights weekly among the major airlines. Five minutes from the city is the airport, and many hotels provide free airport transportation.
Although it takes less than four hours to drive from Denver International Airport to Aspen, there are other ways to get there.
The IKON and Mountain Collective pass systems include Aspen and Snowmass.
---
3. Snowbird, UT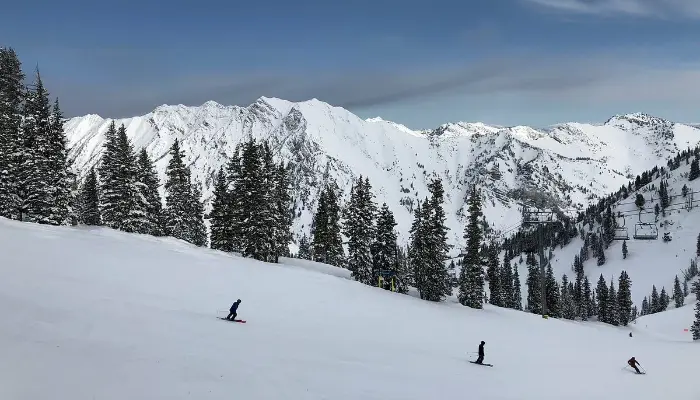 Snowbird and Alta are located in the Wasatch Valley, one of the best regions in the US for reliably light, dry snow.
This valley receives a funneling of moist air, and on average, more than 41 feet of snow falls here each year. The alpine vistas and craggy peaks at Snowbird make it the most picturesque resort in Utah.
Snowbird is the best option for parties or families wishing to accommodate skiers and snowboarders because of its exceptional terrain, excellent weather, and convenient location. Snowboarding is not allowed in Alta.
In addition, Snowbird is home to the only ski tunnel in North America, which enables skiers to traverse a mountain before emerging on the other side.
Many of Utah's top ski resorts are within an hour of Salt Lake City. And you can hit even more if you wish to extend it by an additional 30 minutes.
Don't rule any of these out because of how much snow falls in this area. If you have time and want to visit some other resorts, see Snowbasin, Powder Mountain, and Solitude.
Also Read: 11 Best Hotels With Pools In Boston For A Memorable Journey
---
4. Park City Mountain Resort, UT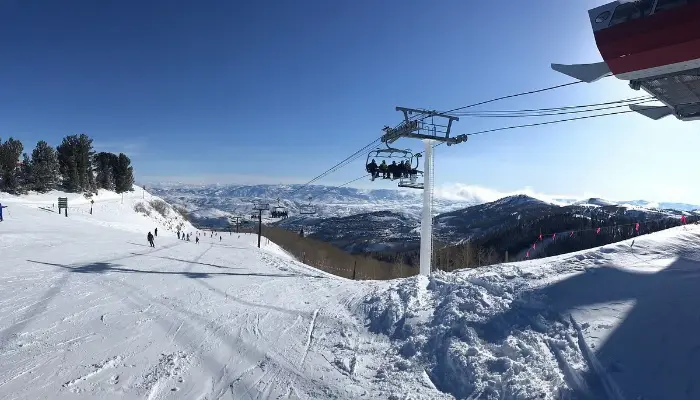 One of the most extensive ski areas in the country is Park City. This enormous ski resort, which spans an impressive 7,300 acres and 17 peaks, offers an infinite number of activities.
Although some expert terrain is nearby, most skiing is for intermediate and beginner skiers. You've come to the correct place if you enjoy lengthy, gently rolling manicured runs.
Salt Lake City is within a half-drive hour from Park City. If you're on a tight budget, think about staying in Salt Lake City, where lodging is numerous and affordable, and taking public transportation to the ski resort.
Park City is a participant in the EPIC Pass scheme.
---
5. Telluride Ski Resort, CO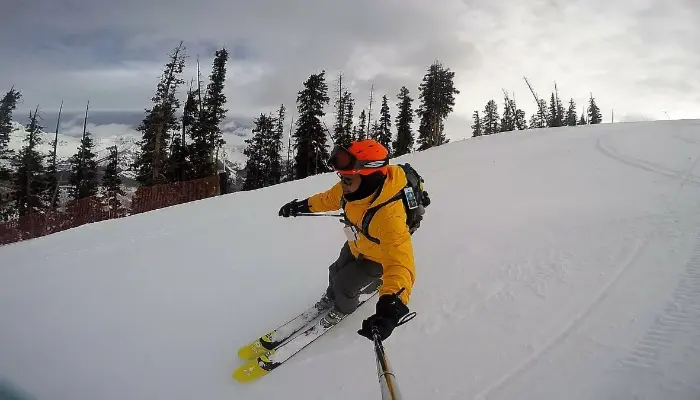 Every year, Telluride receives roughly 23 feet of snow. You might anticipate some fantastic powder days if you time it well.
Since over 60% of the terrain is designed for novice and intermediate skiers and boarders, this is also a fantastic location for a family ski trip.
The resort provides lodging with ski-in/ski-out access. Both skiers and non-skiers are welcome to use the free gondola. The EPIC pass system includes Telluride.
The town of Durango and Purgatory Resort, another good ski resort in this region of Colorado, is about two hours distant.
Purgatory is more focused on the family and offers a more limited experience. Both on the mountain and in the hotels, prices are significantly better here.
Also Read: 11 Best Things To Do In Orlando With Kids For A Memorable Trip
---
6. Jackson Hole Mountain Resort, WY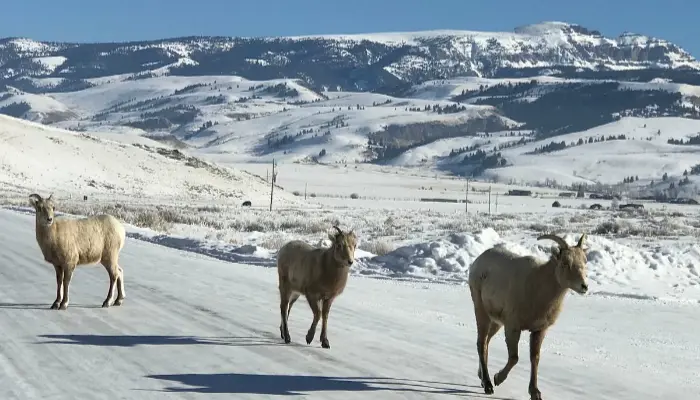 Jackson Hole has received roughly 38 feet of snow each year. The resort features three terrain parks, 2,500 acres of terrain, and 133 named routes.
The spectacular Solitude Station mid-mountain complex, home to two new restaurants and the Mountain Sports School, is one of the infrastructural upgrades made in recent years.
The Western-themed hamlet of Jackson is 20 minutes from the ski resort. There are excellent lodging alternatives and plane connections from around the states.
The IKON and Mountain Collective pass systems include Jackson Hole.
---
7. Breckenridge Ski Resort, CO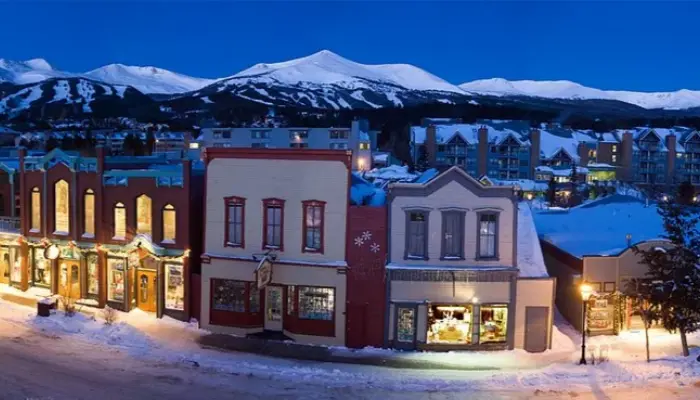 Breckenridge is putting in a new chair on Peak 7 for 2022 called The Freedom SuperChair.By doing this, the Independence SuperChair will encounter fewer delays than they do now.
At the base, in the historic town of Breckenridge, there are pleasant après-ski alternatives. It boasts a lovely selection of eateries and shops in addition to a scenic main street that is ideal for wandering.
Just under two hours will get you to Denver International Airport. There are several ways to get from Denver to Breckenridge.
Breckenridge participates in the EPIC pass scheme.
Also Read: 11 Best Resorts In California For Amazing Vacations With Families
---
8. Beaver Creek, CO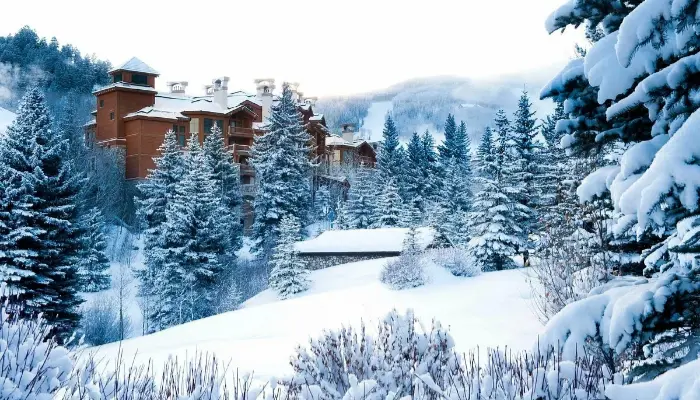 There are more than just well-kept runs in Beaver Creek. Any skier will be pushed to their limits by the moguls and steeps of Grouse Mountain.
The entire family may enjoy this mountain. Beaver Creek is putting in two brand-new quad chairs for 2022.
These new lifts will serve the McCoy section of the hill and give intermediate and beginning skiers easier access to high-altitude terrain.
Beaver Creek places a high value on providing excellent customer service, which includes providing free daily fresh-baked cookies at 3 p.m. and resort staff members waiting to carry your skis for you at the base when you finish the final run of the day.
The EPIC pass scheme includes Beaver Creek.
---
9. Deer Valley, UT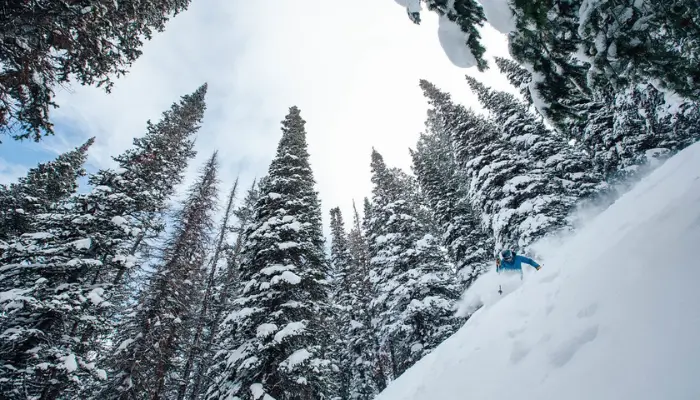 Deer Valley is the place to go if you want to ski in ultimate luxury. However, snowboarders are not permitted at this ski resort.
This upscale resort is conveniently located near Park City and is well worth the trip. You may expect to discover stunning lodges, excellent meals, contemporary lifts, and empty slopes.
Deer Valley restricts the number of skiers on the mountain to guarantee that the lift lines never get too long to improve the guest experience.
Six mountains make up Deer Valley, where you should go if it snows a lot. Powder stashes and untracked descents last longer here than at other slopes because of the restrictions on skiers.
A component of the IKON pass scheme is Deer Valley.
Also Read: 11 Best Resorts In Oahu For Familie's Ultimate Vacation
---
10. Steamboat, CO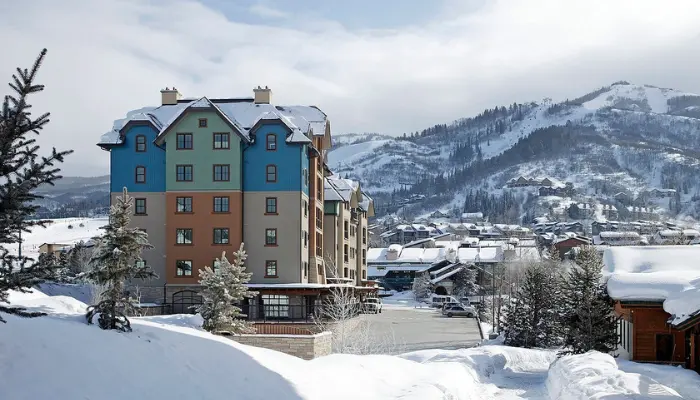 The town of Steamboat Springs is what adds to the enjoyment of a trip here. You immediately feel at home in this tiny hamlet because of the genuine cowboy culture and kind residents.
Strawberry Hot Springs is a short drive from the city. When you want to rest your legs, it's a pleasure to visit these natural outdoor pools.
The IKON pass program includes Steamboat.
---
11. Big Sky Resort, MT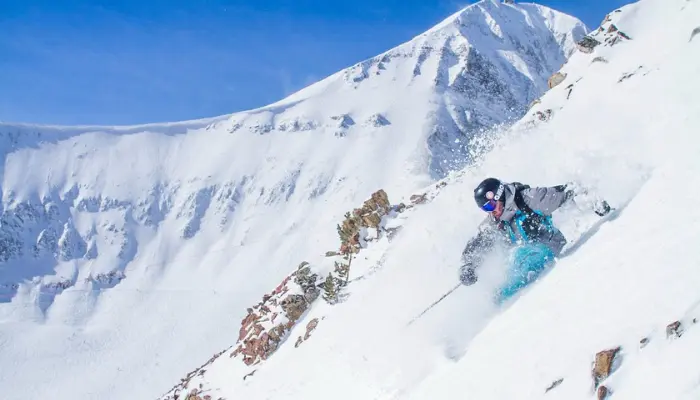 With the recent installation of the Big Sky Blue Bubble, a heated, six-passenger high-speed quad, you'll need that extra endurance to keep your legs moving.
You'll be back at the top in no time, thanks to North America's quickest chairlift.
Daily direct flights from about twenty of the country's largest population areas land at Bozeman Yellowstone International Airport throughout the winter.
The IKON pass scheme includes Big Sky.
---
FAQs About Best luxury ski resorts In uSA
Vail Ski Resort, CO. Long reigning as one of the top resorts in America, Vail is what most skiers dream of when they think of skiing in America. If you're looking for bowls, glades, groomed runs, fresh powder, and extensive terrain, Vail is the place to come.
With so many famous ski areas and resorts, Colorado always makes the top of the list of best states for skiing. From Aspen and Vail to Breckenridge and Telluride, the state is full of amazing ski resorts.
Palmer snowfield trail map at Timberline Lodge, OR. Located in the Pacific Northwest, Timberline provides the longest ski season in North America, with nearly year-round skiing. It resides atop a volcano, on the highest mountain in Oregon, Mt. Hood.
Mount Baker (Washington), USA. With an annual snowfall average of around 16.5m, Mount Baker is the snowiest ski resort in North America, if not the world!
Vail, Colorado, is one of the country's most popular wintertime destinations thanks to its two top-notch ski areas: Vail Ski Resort and Beaver Creek Resort. Both ski resorts boast more than 7,000 skiable acres, offering a combined total of 345 ski trails.
---
Tell Us In The Comments As Per you Which One Is The Best luxury ski resorts In uSA?
If you ever been there? How was your experience? Let us know in the comments!
Also, don't forget to book your personalized holiday package with Fiery Trippers. Let us make your vacation a romantic as well as a dreamy getaway.