Hello Peeps!!!
The Best Places To Visit In Texas are listed below, and the state offers so much more than just barbecue and country music, so anyone who says otherwise is in for a rude awakening.
It's no secret that Texas is a sizable state, and that means there are a variety of cities to discover, stunning natural scenery to take in, and incredible food to consume.
We're enthusiastic to show you some of Texas' top tourist destinations and demonstrate how diverse this state is.
The Lone Star State's must-visit cities and towns are listed below, organized by kind of travel destination.
You can always take a Texas road trip if you fall in love with more than one location.
---
What is the best time to visit Texas?
Late March and early April is the ideal time to travel to Texas. Much of the state is free of the frost of winter, the wildflowers are in bloom, and the sweltering heat of summer has not yet come.
---
List of 11 Best Places To Visit In Texas Where to Go and What to Do
The Top tourist places in Texas, without a doubt. These places will really make you happy.
Dallas
Worth in Texas
San Antonio
Waco
Austin
Houston
Galveston
El Paso
Corpus Christi
Amarillo
New Braunfels
1. Dallas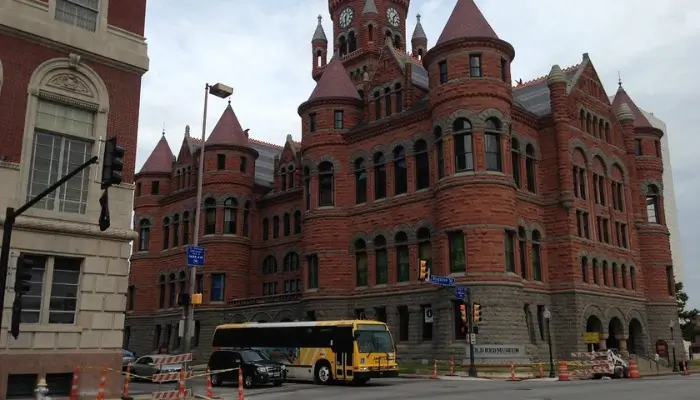 Dallas, a famous city in Texas, has experienced explosive expansion, and as a result, a sophisticated cultural scene has emerged, the city has developed into a mecca for delectable cuisine, and it now draws big crowds of enthusiastic tourists.
This is the place to go if you want to experience a typical Texas city.
Margarita Mile is home to a boatload of margaritas, but you can also locate the enormous eyeball sculpture there, take in the farmer's market, check out the Sixth Floor Museum, or visit one of the city's many amazing museums.
Additionally, there are several fantastic rooftop bars and eateries in the city that are well worth a visit. Even the Airbnbs are amazing!
Dallas is one of the best places to visit in Texas if you plan your weekend there later in the year, specifically during the fall. Be sure to check it out!
---
2. Worth in Texas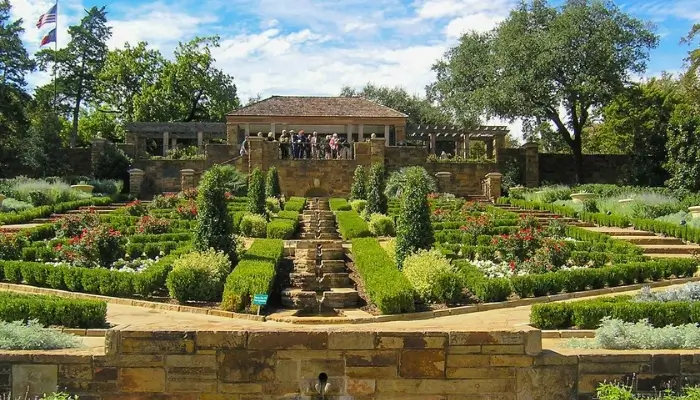 One of the cleanest and safest downtown areas in the US in Fort Worth. Additionally, it is crammed with stores, dining establishments, and live music venues.
The biggest honky tonk in the world, Billy Bob's, is located in Fort Worth and is a terrific place for dancing, drinking, watching bull riding, and going to concerts.
You might also spend the day at the Fort Worth Zoo observing the 7,000 creatures there or at the Modern Art Museum of Fort Worth.
I agree to receive emails and tailored advertisements.
Visit the Fort Worth Stockyards, where cattle drives are held twice daily and are free to guests, for a truly unique experience.
Also Read: 11 Things To Do In Temple, Texas
---
3. San Antonio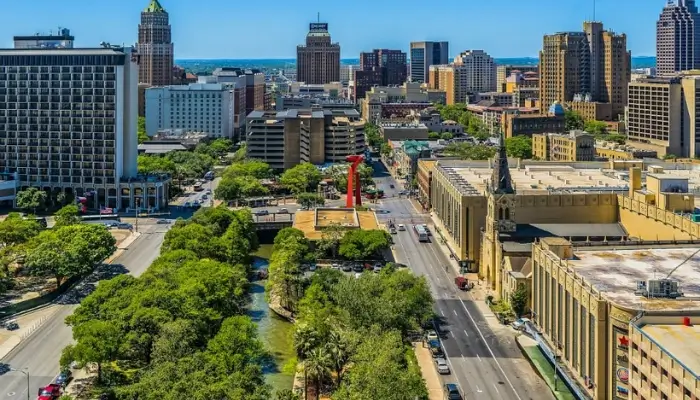 Because of its rich history, upscale dining options, and numerous spectacular museums, San Antonio is frequently referred to as Texas' "culture center."
Of course, you can't miss the San Antonio River Walk, which transports you to a river paradise while providing a pleasant stroll right in the center of the action.
Additionally, the eateries on the San Antonio Riverwalk are superb! Not wanting to miss them is a must.
Make sure to visit the Alamo, the earliest Spanish mission in the area and a key site in the Texas Revolution.
If you don't want to have to sacrifice wonderful food, culture, history, or fun, San Antonio is a fantastic Texas vacation destination!
---
4. Waco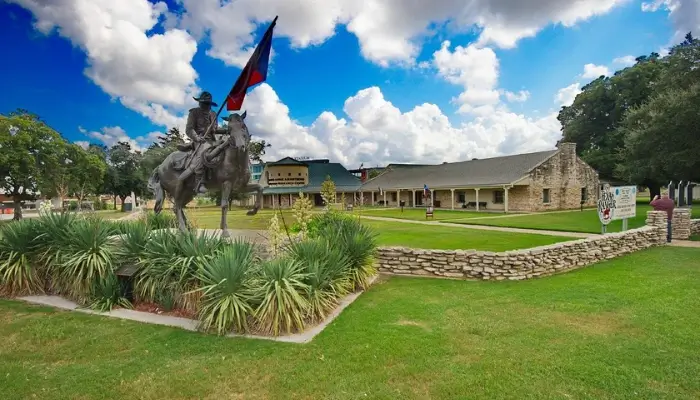 Waco, Texas, which is situated directly between Dallas and Austin, will greet you with open arms and make you feel at home right away.
The setting is cozy and appears to have been taken straight out of a magazine. In reality, the furnishings in the Magnolia Market, a section of the Magnolia Silos, were pulled from a magazine.
Each quarter, Magnolia Market undergoes a thorough makeover to correspond with the journal's topic. This is a terrific place to find ideas for your home's interior design or to buy a few statement pieces for your living room!
Oh, and we must not forget that Waco is the city where Dr. Pepper originated and where a Dr. Pepper Museum has been established for the enjoyment of all.
---
5. Austin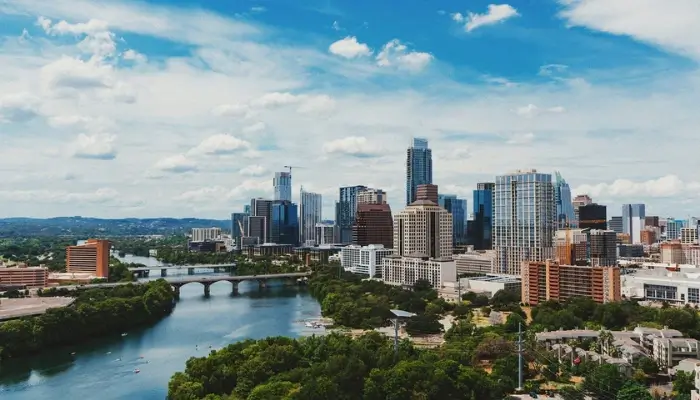 For good reason, Austin, Texas, is frequently at the top of everyone's list when determining the finest places to visit in Texas.
It's one of the most adored cities in the US thanks to its amazing food scene, vibrant art scene, and, above all, its appeal to music fans.
You can go on a live music crawl in Austin whether you're there for a week or a weekend; it's similar to a bar crawl but better.
If you're more interested in food and drink, look for a food tour to join or reserve a brewery tour to learn about Austin's craft beer scene!
For those who prefer being outside, Lake Bird Lake provides a plethora of chances to connect with nature and take advantage of the pleasant weather without having to travel far from the city.
Have we persuaded you? Therefore, make sure to reserve your Austin Airbnb in advance.
Also Read: 11 Best Things To Do In Lubbock, Texas
---
6. Houston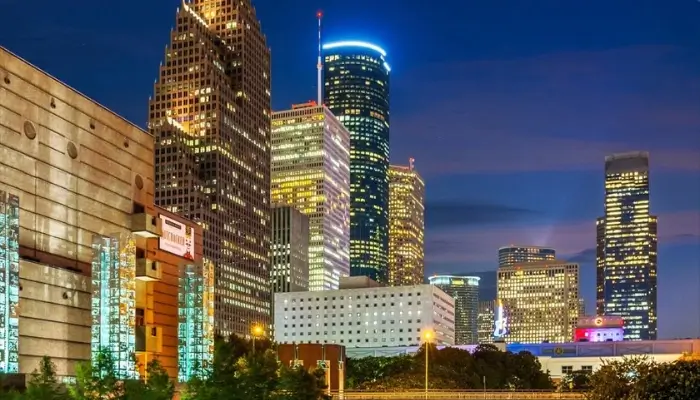 Houston has whatever you're searching for! During your weekend in Houston, the sports enthusiasts in your group can attend a professional basketball, baseball, or football event.
Visiting the Space Center in Houston is a really special and well-liked pastime. Houston is the location of the Johnson Space Center, where NASA manages and trains astronauts for space missions.
You can get a glance into the "space" at the facility's open areas; talk about unearthly!
---
7. Galveston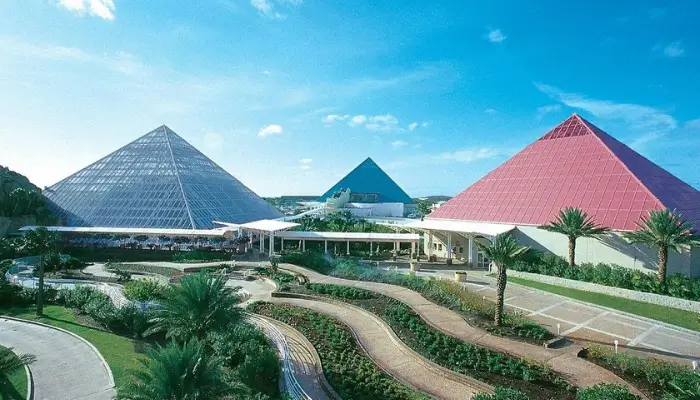 Galveston is one of the best spots to go in Texas for a leisurely beach vacation that includes swimming in warm waters and soaking up the sun.
Take advantage of the beautiful weather by booking a dolphin or whale watching excursion or buy tickets for the entire family to the city's enormous waterpark Schlitterbahn.
As an alternative, you might go to Moody Gardens, an entertainment park featuring a natural center for education and substantial glass pyramids.
But for nonstop amusement, visit the historic pleasure pier on Galveston Island, which has rides for people of all ages.
Spend a day meandering around The Strand, an avenue of 19th-century warehouses that have been transformed into stores and restaurants, once you're exhausted from your explorations.
Galveston is a coastal city, so while you're there, make sure to eat some fresh seafood.
---
8. El Paso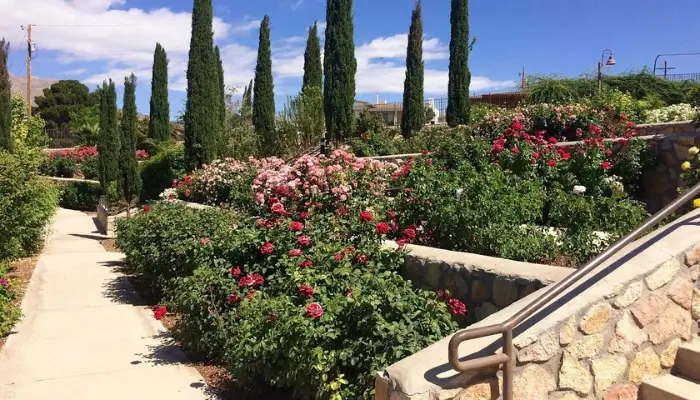 You can't go wrong when planning a trip to El Paso because the city has more than 300 days of sunlight annually.
Plan a day hike to Franklin Mountains State Park to take advantage of those bright days; if the trails themselves don't steal your breath away, the scenery will (though they probably will).
There is a great scenic route that follows the Franklin Mountains for those who desire mountain views without the exertion of trekking.
You can't go wrong when filling your El Paso agenda with activities, whether it's searching for dinosaur footprints, learning about local history, or riding a horse through a winery!
---
9. Corpus Christi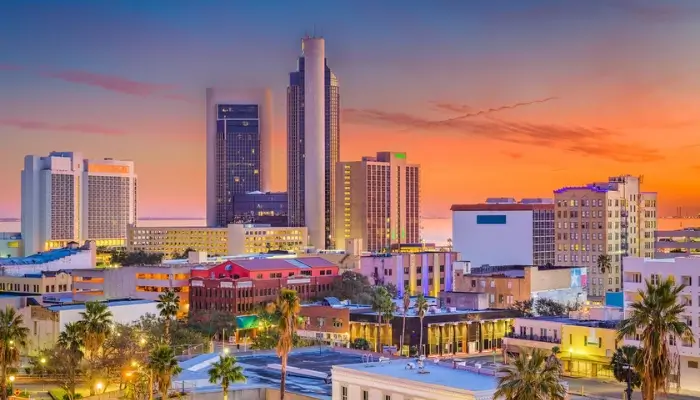 The water will give you a warm embrace in a few select locations around the United States, but Corpus Christi is one of them.
Due to its location directly along the Gulf of Mexico coast, warm tropical seas kiss the sandy beaches all day long.
Plan a boating or fishing trip if you can't get enough of the warm water! In Corpus Christi, there is also the Texas State Aquarium where you and your family may see aquatic life up close.
Book a day at one of the local day spas to intensify your relaxation before you go home.
---
10. Amarillo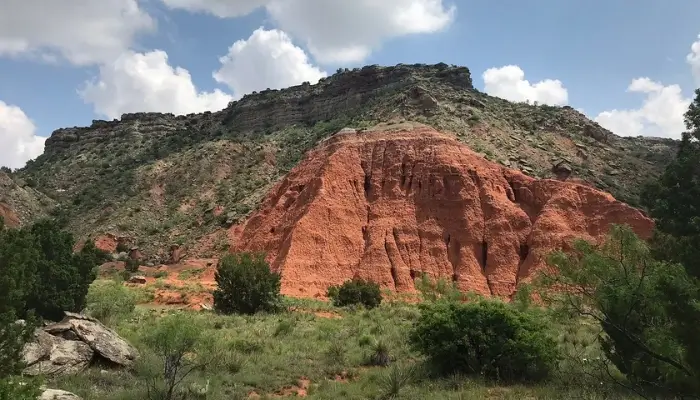 Be sure to stop at Cadillac Ranch, a 1964 art piece that displays numerous Cadillacs buried nose-first in the dirt, on your trip to Amarillo so you may take pictures there.
Admire the artwork that past visitors have spray-painted onto these cars, or if you're feeling inventive, add your own!
The second-largest canyon in the US, Palo Duro Canyon, must be visited after you reach Amarillo.
You may zipline above the canyon or take a Humvee on an off-road tour if you're an adrenaline fanatic.
We must not overlook The Big Texan's enormous Amarillo food challenge, which includes a 72-ounce steak and several sides.
Also Read: 11 Best Beaches In Texas 
---
11. New Braunfels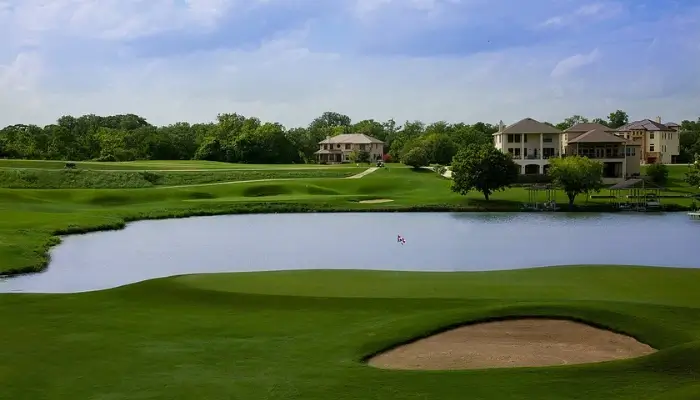 One of the most underappreciated Texas holiday destinations is New Braunfels, which offers a unique setting with German influences.
Not only can you visit some of the historically significant structures that now house well-liked attractions like the Gruene General Store and Gruene Antique Company, but you can also attend a performance at Gruene Hall, the oldest dance hall in Texas that was built in 1878!
The town's well-known water tower, a favourite location for photos, is impossible to miss. Finally, if you have the time, we highly recommend spending a day tubing on the river.
---
11 Best Resorts In Texas For a Memorable Trip
---
FAQs About Places To Visit in Texas
People have a lot of questions about Texas visits some of the common questions are answered below.
Q1. What is the number 1 tourist attraction in Texas?
San Antonio River Walk, San Antonio
The San Antonio River Walk is the most popular tourist destination in the entire state of Texas. In fact, visitors travel great distances to experience the best in dining, shopping, museums, art, and other attractions among the dozens of establishments that line the 2.5-mile walkway alongside the San Antonio River.
Q2. Is there a beach in Texas?
Texas offers several sandy beaches thanks to its more than 350 miles of coastline. The best five beaches in Texas are listed below.
Q4. Why do people visit Texas?
Both before and after the arrival of the colonial settlers, Texas has a lengthy, rich history. Texas is home to a large number of Native American historical sites, including the Caddo Mounds State Historic Site in East Texas. Other more recent historical landmarks include The Alamo, the Sixth Floor Museum, and the Lyndon B. Johnson Presidential Center.
Q5. Where is the coolest place in Texas?
The Panhandle, particularly in and around Amarillo, holds the key to the solution. According to the National Weather Service, Amarillo experiences summertime temperatures of an average of 76.5 degrees.
---
Tell Us In The Comments As per You Which Is The Best Place To Visit In Texas?
Hope we were a great help to you, for further guidance and help be the first to discover secret destinations, travel hacks, and more.
Also, don't forget to book your personalized holiday package with Fiery Trippers. Let us make your vacation a romantic as well as a dreamy getaway.