Are you planning to Visit El Paso for your next vacation? If you have no idea about what are the best places to visit in El Paso, Tx? This article will help you find the best things to do in El Paso, Texas.
El Paso, Texas, also known as the Sun City, is a dynamic city with lots of fun things to do and see. There are plenty of things to see and do in this vibrant city in the southwest, whether you live there or are just passing through.
El Paso offers a wide variety of adventures for all ages and interests, from seeing natural beauties to delving into the rich heritage of culture.
You may make the most of your time in this busy border town bordering Juarez, Mexico. by reading this article's list of the top things to do in El Paso, Texas.
El Paso is situated in Texas experiencing a warm desert climate and year-round sunshine. So if you and your beloved partner are planning a trip then trust us it's a perfect decision made by you.
---
List Of 11 Best Things To Do in El Paso, Texas
After a lot of research and considering the traveler's feedback we have shortlisted some of the best tourist attractions in El Paso, Texas.
1. Franklin Mountains State Park
If both of you are nature lovers and natural scenery is something that attracts you then
this is the place that you would love to visit.
The Franklin Mountains offer an extraordinary history that you can learn about. Along with that, you can enjoy climbing and hiking which will add to the adventurous activity.
Well, the most romantic as well as an exciting place that you and your partner will enjoy.
---
2. Plaza Theatre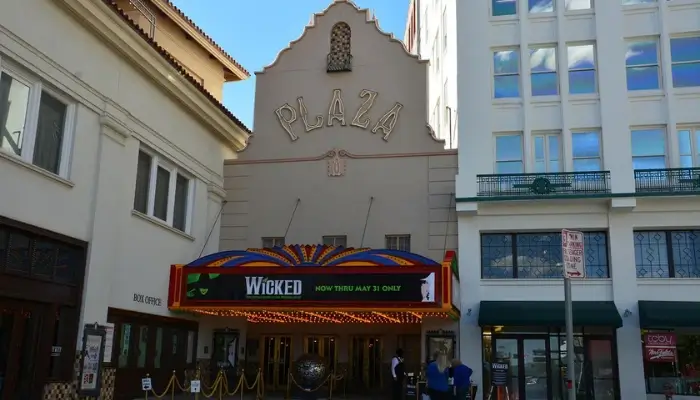 If live performance and music is something that you and your partners find interesting,
then this is a place that you Would like to try out.
This theatre, which has been operating since 1930, is situated in the center of the city. Metal railings, elaborate patterns, mosaic tiles, and many others of this Spanish colonial architecture will leave you mesmerized.
You may see a performance on Broadway. This is a fresh and different experience that you and your partner can try out.
Also Read: 11 Best Things To Do In Montgomery, Alabama
---
3. Western Playland Amusement Park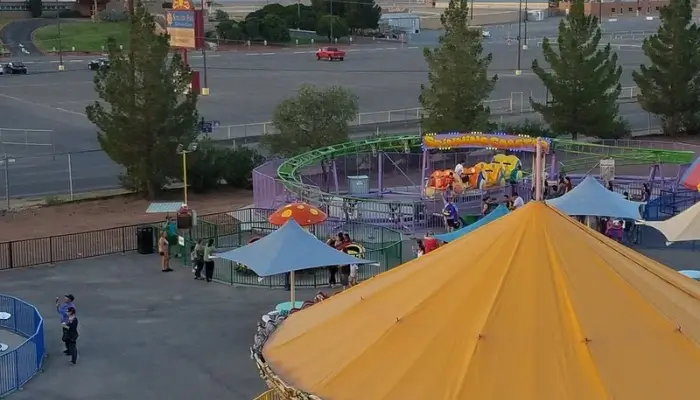 If you and your partner are looking for some adventures idea the Western Playland Amusement Park is something that you can check out. Offering rides that will give you an adrenaline rush and will surely be a fun thing to do in El Paso.
Once done with the adventurous activity, you can head towards the Snack bar option where you can recharge yourself and head towards another exciting ride.
This amusement park will bring back some childhood memories and both of you will adore this idea.
---
4. El Paso Museum of Art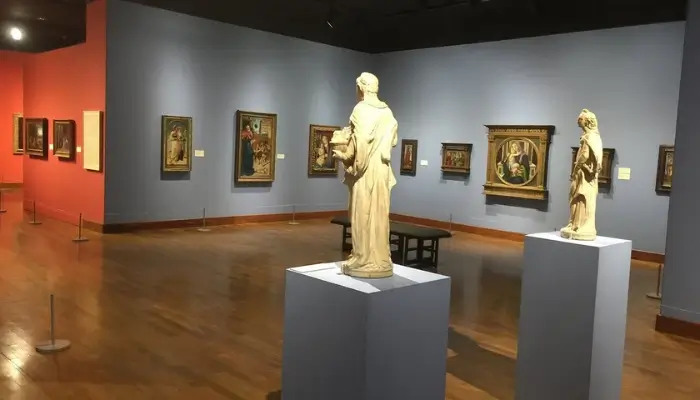 Is looking for something that is indoor Then the Museum of Art is something that you would want to explore. This museum art has been there for more than 60 years and displays American, Mexican, and European art for visitors.
Exhibits are available that showcase different kinds of photographs of everyday life. As a visitor, you can also create your own piece by signing up for the on-site class.
If art is something that both of you find interesting, then this Museum of Art is a place that you would want to explore together.
---
5. El Paso zoo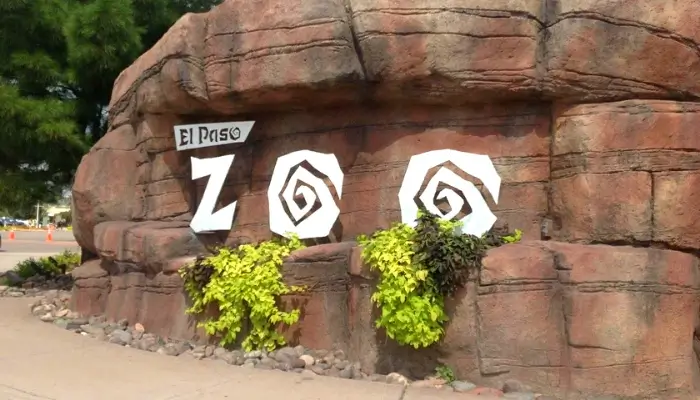 Any trip is incomplete if you don't go to its zoo and check out the animal's type present there. You will find a variety of animals such as sun bears, tigers, and zebras. With additional fees,
you can also check out the special programs where the visitors can learn about how the animals are taken care of along with that meet elephants and enjoy your night out.
For children, a playground is also available, along with a train and carousel. This is an amusing adventure that you and your partner will enjoy and make some amazing memories.
Also Read: 11 Things To Do In Temple, Texas
---
6. El Paso mission trail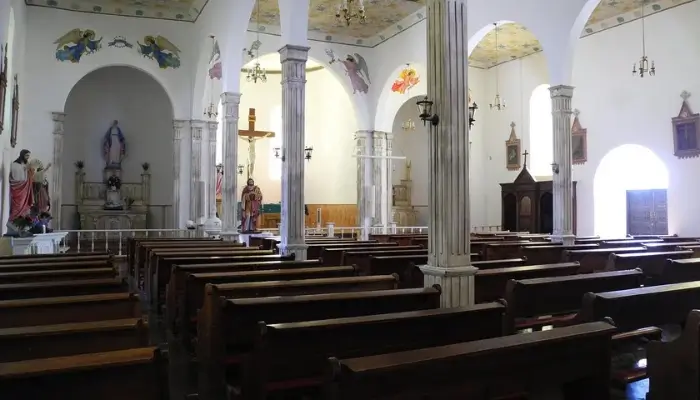 If curious about the complex history of El Paso, then this mission trail is something that you and your partner can check out. It's a 9-mile stretch of the border between the United States and Mexico that includes two mission chapels and one presidio chapel.
Each place has its history that explains the complicated ties between the native peoples of the area and the Spanish colonists and missionaries.
The final site along the trail is the Presidio Chapel of San Elizario. A different experience that your partner and you can witness if both of you are history curious.
---
7. El Paso Municipal Rose Garden
If both of you are nature lovers, then a beautiful rose garden is something you can go to. A long amazing walk with your partner along the alleys will be something simple yet romantic for both of you.
Make sure to click plenty of photos and make videos of you both enjoying and keep them as your favorite memories. An outdoor quality time that you two would love to spend together.
---
8. L & J Cafe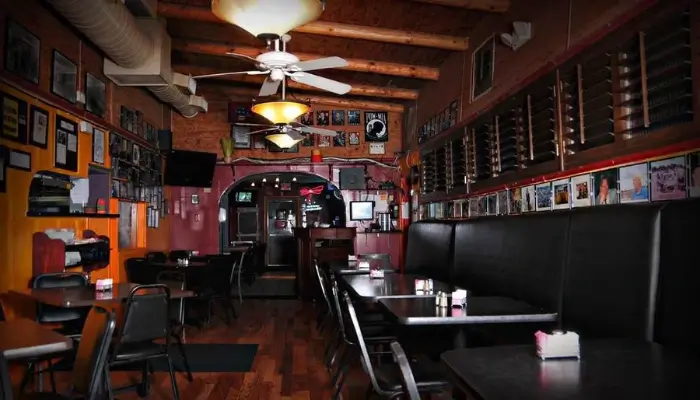 Also known as the old symmetry place this cafe is special in its own way. Loads of food are offered to try out starting from plates of tostadas and salsa to great homemade caldos, fajitas, burritos, and enchiladas.
The ambiance is a key highlight that will make you feel romantic as ever. Famous for celebrities visiting this place such as Clark Gable.
Eating and enjoying both will be offered to you in this cafe and must be one of the things you do in El Paso.
Also Read: 11 Best Tourist Attractions In Waikiki
---
9. Fort Bliss and Old Ironsides Museum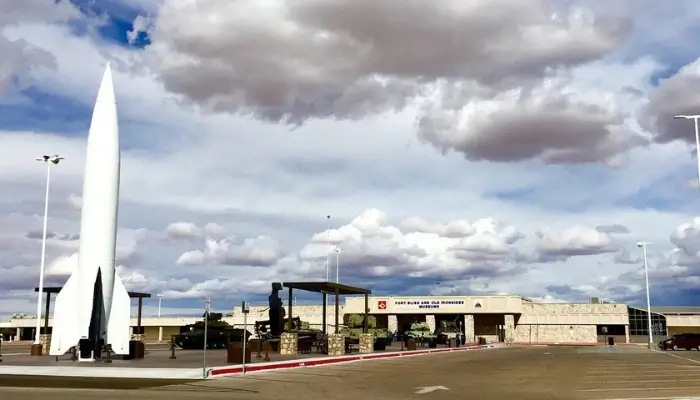 If museums are something that excites both of you, then another one should be on your list right away. Military personnel and civilians can learn about the post's history.
The museum houses a large exhibit dedicated to the 1st Armored Division, the American military's tank division.
The large space is informative and a can't-miss attraction for military buffs. Getting to learn about a lot, this informative museum will be loved by both of you and must visit it once.
---
10. Belle Sucre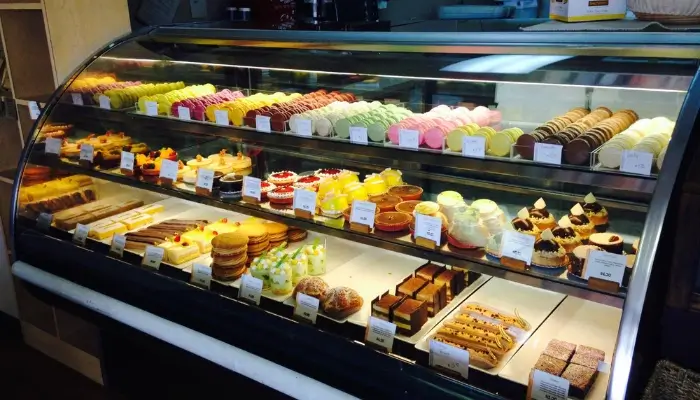 If the foodie is the nature of you and your partner and the bakery is what makes your mouth water, then Belle Sucre is the place you want to try out.
It is famous for its French delicacies, including spaghetti, croissants, and sweet holiday pies like spicy pumpkin pie, fresh apple pie, and salty caramel pecans,
which are also available in addition to handcrafted desserts. An enriching experience that will make you lick your fingers and a perfect date idea too.
Also Read: 11 Best Things To Do In Irvine, California
---
11. El Paso Museum of Archaeology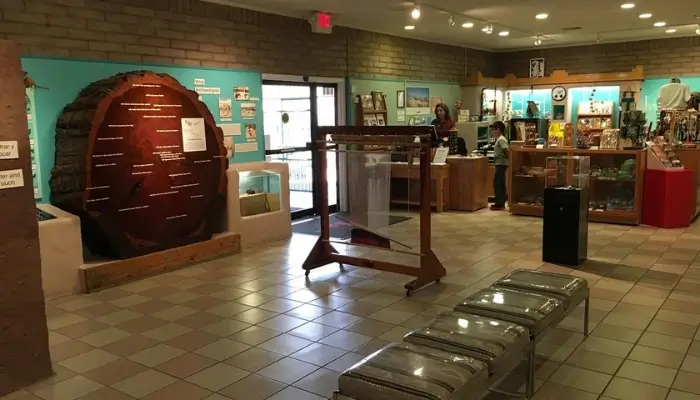 This is another museum added to the list of museums already mentioned above. Yet this one begs to differ.
If you both are enthusiastic about the history of local tribes and curious to learn about it then head to this one. It is located among the Franklin Mountains and explains how people lived there a long time ago.
Not exactly a romantic getaway, but is an experience that you would want to try out too.
---
FAQs About Things To Do in El Paso, Texas
There are a lot of questions that come to mind while planning to visit El Paso. tx some of the commonly asked questions are answered below.
Q. Is El Paso a safe city to visit?
A. El Paso is generally considered a safe city for visitors, with a low crime rate.
Q. What is the best time of year to visit El Paso?
A. The best time to visit El Paso is during the spring (March to May) and fall (September to November) for pleasant weather and outdoor activities.
Q. How can I get around El Paso?
A. Rental cars, taxis, ride-sharing services, and public transportation are all convenient ways to get around El Paso.
Q. Are there any famous landmarks in El Paso?
A. Yes, El Paso boasts famous landmarks such as the Chamizal National Memorial, Mission Trail, and the Plaza Theatre.
Q. What are some popular annual events in El Paso?
A. Popular annual events in El Paso include the Sun City Music Festival, Neon Desert Music Festival, and the KLAQ Haunted House.
Q. Can I visit Mexico from El Paso?
A. Yes, El Paso shares a border with Ciudad Juarez, Mexico, allowing for easy access to visit and explore Mexican culture and attractions.
Q. Are there any hiking trails near El Paso for beginners?
A. Yes, there are beginner-friendly hiking trails near El Paso, such as those in the Franklin Mountains State Park and Hueco Tanks State Park.
Q. Where can I find authentic Tex-Mex food in El Paso?
A. Many local restaurants and cafes in El Paso, including L&J Cafe and Kiki's Mexican Restaurant, serve genuine Tex-Mex cuisine.
Q. Can I go shopping for souvenirs in El Paso?
A. Yes, you can find a variety of shops and markets in El Paso offering souvenirs, local crafts, and unique gifts, including the El Paso Downtown Artist and Farmers Market.
Q. Are there any haunted places to visit in El Paso?
A. Yes, El Paso has a few haunted places worth exploring, such as the Concordia Cemetery and the De Soto Hotel.
---
Conclusion
The city of El Paso in Texas is filled with fascinating adventures, interesting history, and breathtaking natural beauty. El Paso has something to offer everyone, whether they are outdoor enthusiasts, culture vultures, foodies, or shopaholics.
The top things to do in El Paso, Texas, will leave you with priceless memories, whether you want to explore the breathtaking landscapes of Hueco Tanks State Park and Franklin Mountains State Park, immerse yourself in the cultural legacy of the El Paso Mission Trail, or indulge in authentic Mexican food.
---
Tell Us In the Comments About One of Your Best Thing To Do in El Paso.
Hope the article was helpful to you and was able to make your trip more easier and fun! Don't forget to book your personalized holiday package with Fiery Trippers. Let us make your vacation a romantic and dreamy getaway.
---