Are casinos legal in Los Angeles? Yes, casinos are legal in Los Angeles County, offering various gaming options.
Are you looking for the best casinos in Los Angeles, you're in for a treat. In this comprehensive guide, we'll take you on a journey through the top casinos in the city, each offering a unique gaming experience.
Los Angeles, the entertainment capital of the world, offers a diverse array of attractions and activities for residents and tourists alike.
Among its many attractions are some top-notch casinos that provide an exciting and thrilling gaming experience.
We'll explore the famous casinos in Los Angeles, where you can try your luck, enjoy great entertainment, and indulge in delicious dining options.
---
📃 List of 11 Best Casinos In Los Angeles, CA
Bicycle Casino and Resort
Hollywood Park Casino
Business Casino
Pechanga Resort and Casino
The Gardens Casino
Commerce Casino
San Manuel Indian Bingo and Casino
Morongo casino, resort, and Spa
Larry Flynt Lucky Lady
Crystal Casino
Pala Casino Spa and Resort
1. Bicycle Casino and Resort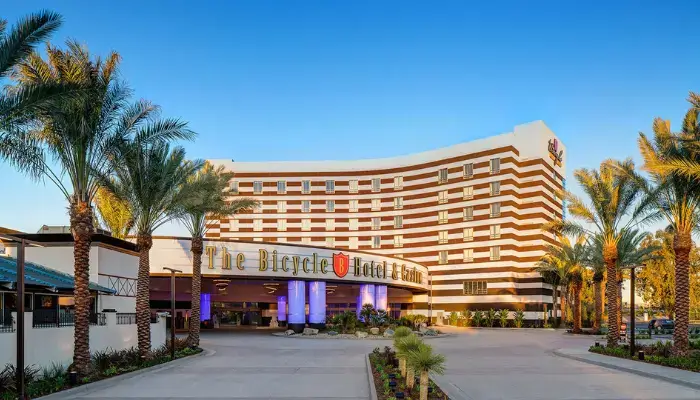 The Bicycle Casino is one of the casinos that offers a broad range of services to its customers without compromising quality.
This casino has a luxurious hotel with all the modern amenities you would expect from such a pricey location.
Other features include luxurious and spacious lodgings, top-notch gaming (more on that later), top-notch spas, and an outdoor pool.
This casino offers a wide variety of cash games in the California style, which adds to its diversity. There are more than 50 different table games available.
EZ Baccarat, Ultimate Texas Hold'em, Blackjacks, Craps, Dai Bacc, Chinese Poker, Pai Gow, Pai Gow tiles Crazy 4 Poker, Super Pan 9, and Three Card Poker are among the most popular ones that are listed here because we are unable to mention them all. There are a tonne of games at this casino.
This casino's gaming area is more than 100,000 square feet in size, so all of your gaming needs may be met comfortably.
If you're interested in live poker games as well, your poker cash games will be filmed and broadcast live on the internet to a larger audience.
To further enhance your gaming experience, only the best and most seasoned dealers are employed here because they are the most crucial elements of your game.
It will become the ideal experience if some delicious food is delivered right to your seat.
📍 Address: 888 Bicycle Casino Dr, Bell Gardens, CA 90201
📞 Phone: (562) 806-4646
---
2. Hollywood Park Casino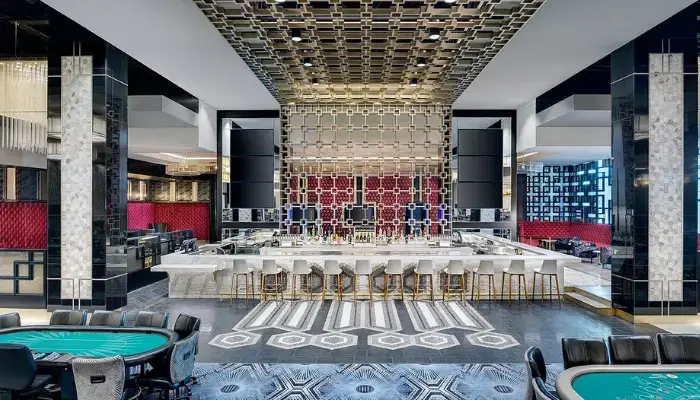 Hollywood Park Casino, another prestigious casino in Los Angeles, offers players a beautiful space to showcase their gaming preferences while taking advantage of the casino's lavish amenities. One of Hollywood Park Casino's key selling factors is its location.
The majority of Los Angeles may be accessed in a short amount of time. Due to its accessibility and the recent completion of a significant renovation project, this casino has become well-known, and for good reason!
This casino offers many California-inspired games like baccarat, three-card poker, Omaha, and seven-card stud. Players of baccarat can profit from other factors, such as the lack of collections.
The No-limit Hold'em events are one of the many tournaments that Hollywood Park Casino organizes that allow you to win big.
The standard for this casino is raised by several more features, though. There are several excellent restaurants, such as Century Bar and Grill Raise Lounge.
You can also experience the time-tested Table Side service in addition to these options. Hollywood Park Casino has a clean, modern appearance that is highly appealing.
This casino offers several features that are beneficial to players and boasts expert dealers. Additionally, this casino has a friendly atmosphere where you might meet some fantastic players.
📍 Address: 3883 W Century Blvd, Inglewood, CA 90303
📞 Phone: (310) 330-2800
---
3. The Commerce Casino & Hotel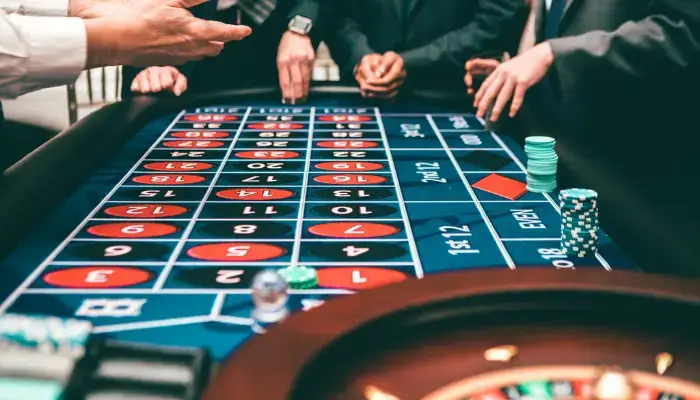 You should also visit Commerce Casino in Los Angeles, which is a fantastic casino. This casino is all about variety with its abundance of table games. Omaha, Texas Hold'em, and seven-card stud are further options.
There are many table games, such as Pai Gow Poker and EZ Baccarat. There is something for everyone at this fantastic casino.
This casino is well-known for its games like Mississippi Stud, Let it Ride, Casino War, and Pan 9.
These games attract players from throughout Southern California. This casino is currently offering several promotions that allow you to win prizes worth hundreds of thousands or even millions of dollars.
In addition, this casino frequently offers tournaments with cheap buy-ins and high buy-outs that are accessible to players of all skill levels, from beginners to experts. In addition, this casino offers a service that is unusual for casinos.
To unwind while watching a close game, you could decide to have a massage at the table. Delectable food is also delivered to your table by several table-side eating options, allowing you to focus on your game rather than getting up.
The participants get used to a unique valet and car wash service. As you can see, the casino does everything it can to ensure that a player has a relaxing and enjoyable time.
📍 Address: 6131 Telegraph Rd, Commerce, CA 90040
📞 Phone: (323) 721-2100
Also Read: 11 Best Spa Hotels In Las Vegas 
---
4. Pechanga Resort and Casino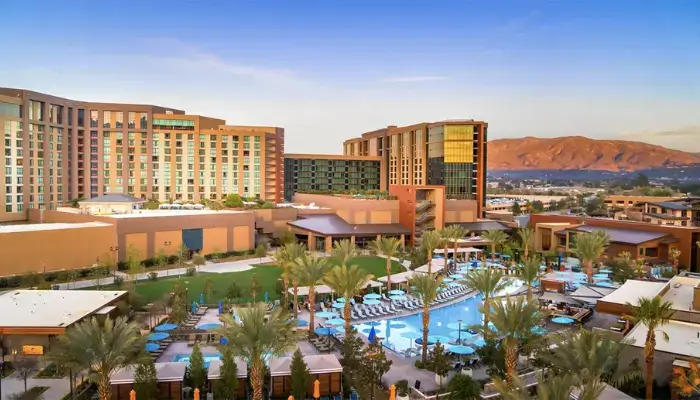 California's largest casino, the Pechanga Resort, and Casino is a modern 5-star hotel with a sizable golf course.
Their rooms feature Italian furnishings, wet bars, and luxurious furniture, and offer floor-to-ceiling windows with views of the famous Temecula valley and desert.
Upgraded rooms come with roomy balconies that overlook the outdoor pool. They provide therapeutic botanical therapies and yoga coaching sessions at their multi-level spa.
📍 Address: 45000 Pechanga Pkwy, Temecula, CA 92592
📞 Phone: (877) 711-2946
---
5. The Gardens Casino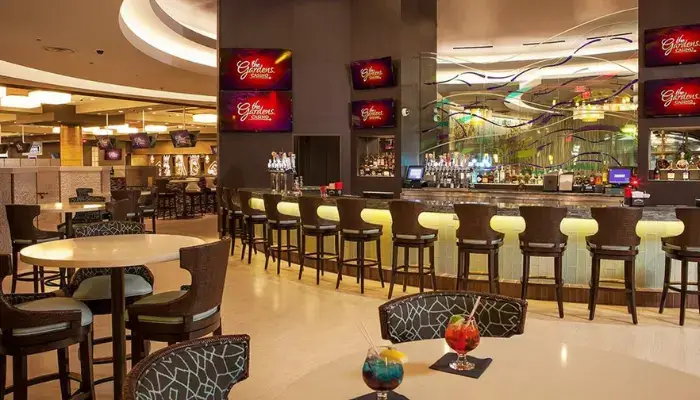 The Gardens Casino is a haven for card games and has been one of the biggest in California since the 1990s. It is currently the second-largest shopping center in the state, offering Indian reservations and a magnificent Asian sector.
Each gaming table has a dual-sided flat-screen TV that allows players to watch the most recent Hollywood film while sipping artisan beer or watching the NPL playoffs live. Poker can also be played at the tables with open-air outside seats.
📍 Address: 11871 E Carson St, Hawaiian Gardens, CA 90716
📞 Phone: (562) 860-5887
---
6. Hustler casinos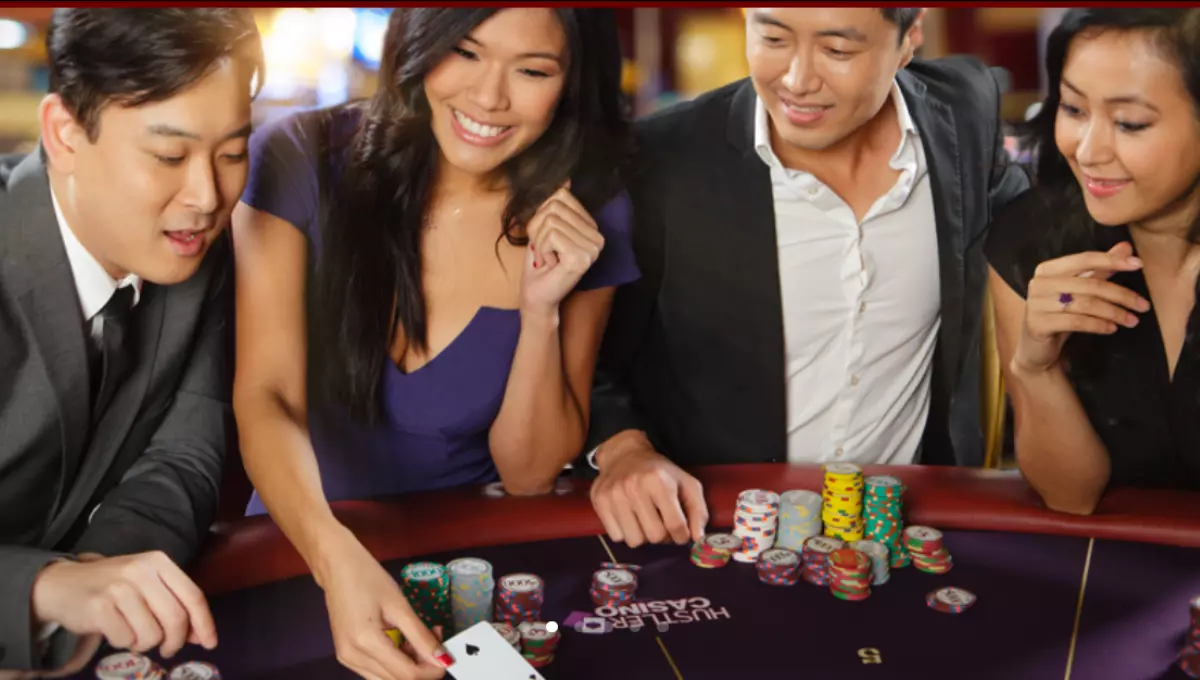 If you haven't checked out HUSTLER CASINO yet, you're missing out on a fantastic experience!
Larry Flynt's casino is a true gem that's got it all. It's been voted the Best Casino for four years in a row, and once you step inside, you'll see why.
With its Monte Carlo-style decor, HUSTLER CASINO oozes luxury and is open 24/7, 365 days a year. They specialize in classic card games like Blackjack, Texas Hold'em, and more.
With over 50 poker tables and 30 dedicated to table games, there's always action. Plus, they've got some of the biggest poker jackpots around.
It's like Vegas right in the heart of Gardena, just a short drive from Downtown LA. Larry Flynt's HUSTLER CASINO is where you play harder!.
📍 Address: 1000 W Redondo Beach Blvd, Gardena, CA 90247
📞 Phone: (310) 719-9800
Also Read: 11 Best Things To Do In Venice, California 
---
7. Yaamava' Resort & Casino Previously known as San Manuel Indian Bingo and Casino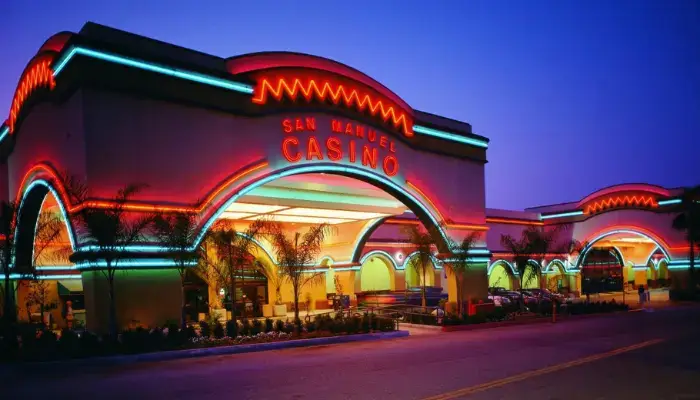 San Manuel Casino, which was originally built as a bingo hall for high-stakes poker games, has half a million square feet of luxurious video poker, unexpected slot machines, and an opulent entertainment area.
Players can earn up to 50,000 dollars playing high-stakes bingo in the Yuhaviatam Room, which is a private location.
Guests can enjoy great meals in a buffet format while savoring American steak, Mexican, Italian, and Asian delicacies, as well as freshly made drinks.
The interactive bar of this two-story casino hosts live DJs, dances, and comedy events on Tuesdays and Fridays, as well as poker tournaments on special occasions.
📍 Address: 77 San Manuel Blvd S, Highland, CA 92346
📞 Phone: (909) 864-5050
---
8. Morongo casino, resort, and Spa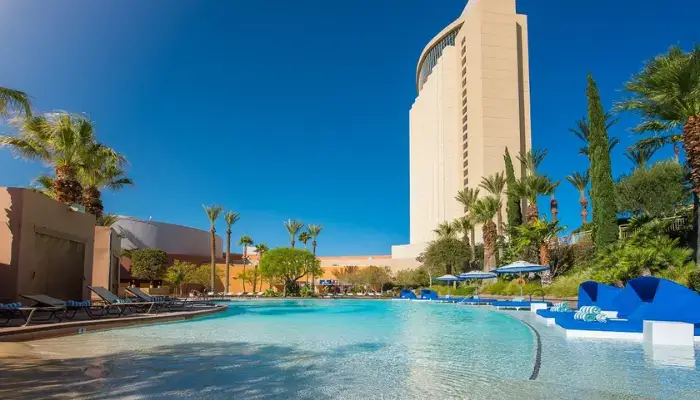 The Morongo Casino, Resort, and Spa offers upscale suites with views of the San Jacinto mountain range and a canyon, as well as a high-rise casino and a glamorous 4-star resort with neon lights on the property.
Additionally, Morongo features rooftop eateries that provide grilled treats as well as Asian, continental, and European cuisines.
Visitors can take use of restorative spa services, cool off in the opulent pools, and sunbathe in the stylish poolside bar lounge.
They have 2,000 slot machines and more than a hundred thrilling Californian table games in their casino, where there is live entertainment. Intense sporting events like MMA and boxing are also held at the hotel.
📍 Address: 49500 Seminole Dr, Cabazon, CA 92230
📞 Phone: (951) 849-3080
Also Read: What To Wear In Miami? Best Outfits To Wear In Miami
---
9. Larry Flynt Lucky Lady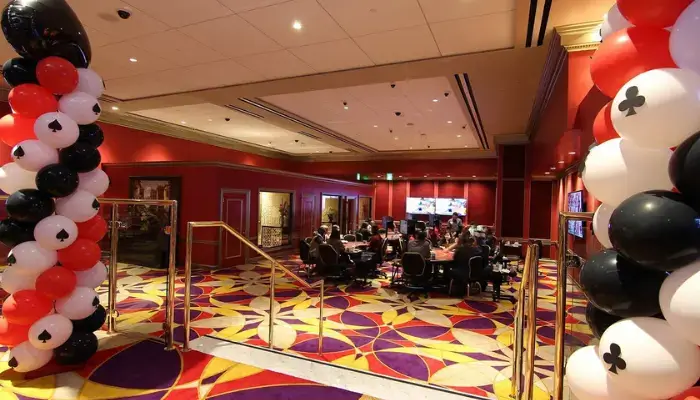 The Miller family owns Larry Flynt's Lucky Lady, a first-of-its-kind luxury casino and cardroom in Southern California featuring VIP Baccarat and Blackjack facilities.
Electronic poker, and traditional Asian, and Californian table games, feature a covered patio.
Every month, Larry Flynt arranges tournaments with big stakes for participating celebrities and low stakes for the general public.
The interiors are decorated to mimic a vintage, traditional Western saloon and include chandeliers, cozy seating, and lots of tables.
Along with a selection of American, international, and Asian dishes, Larry Flynt's Lucky Lady's restaurants also provide high-quality beer and beverages.
📍 Address: 1045 Rosecrans Ave, Gardena, CA 90247
📞 Phone: (310) 352-3400
---
10. Crystal Casino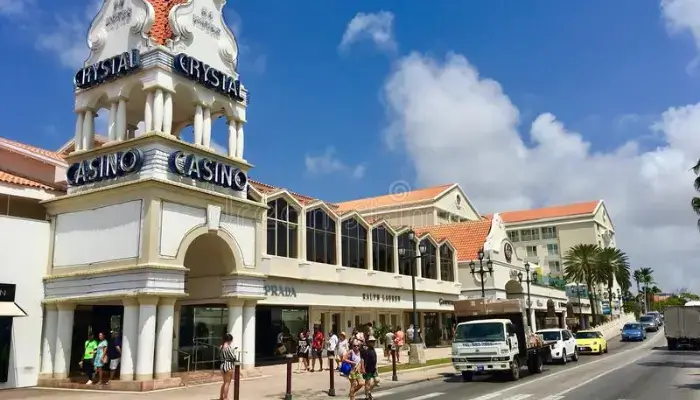 A well-known and opulent gambling destination, Crystal Casino offers 35 cutting-edge table games, including the well-known Texas Hold 'em.
When participating in the daily promotions and drawings at Crystal Casino, players frequently have the chance to win a million dollars.
The casino also brags on having one of only two resort-cardroom pairings in Los Angeles with reasonably priced hotel rooms. Due to its convenient location in LA, the hotel is also well-liked by executives and tourists alike.
Its restaurants serve delectable cuisine from around the world. Locals claim that Crystal Casino's play-and-stay packages are unbearably exciting.
📍 Address: 23 E Artesia Blvd, Compton, CA 90220
📞 Phone: (310) 661-4884
---
11. Pala Casino Spa and Resort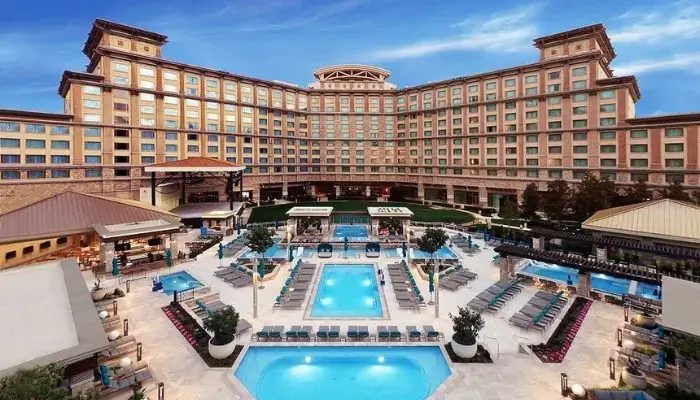 The Pala Casino Spa & Resort in the center of a bustling town offers elegant accommodations and commanding views of Mount Palomar just a short distance from the magnificent Temecula Valley. Beautiful use of brown is featured in the hotel's entrancing architecture.
The hotel is praised by tourists, leisure visitors, and business people alike for its elegant amenities, which include an outdoor pool, a day spa frequented even by celebrities, and meeting rooms with all the necessary technology.
📍 Address: 11154 CA-76, Pala, CA 92059
📞 Phone: (877) 946-7252
---
🙋🏻‍♀️ FAQs For Casinos In Los Angeles
There are a lot of questions that come to our mind while planning to visit casinos in Los Angeles some of the commonly asked questions are answered below.
Q. What is the biggest casino in Los Angeles?
A. The biggest casino in Los Angeles is Commerce Casino, boasting a vast gaming floor.
Q. Does LA California have casinos?
A. Yes, Los Angeles, California, does have several casinos where you can enjoy various games and entertainment options.
Q. What is the best game at Hollywood Casino?
A. The best game at Hollywood Casino often depends on personal preference, with choices like poker, blackjack, and slots.
Q. Is Los Angeles famous for casinos?
A. While not as famous as Las Vegas, Los Angeles does have a thriving casino scene.
Q. What is the legal gambling age in Los Angeles?
A. The legal gambling age in Los Angeles is typically 21 years old.
Q. Are there any casinos near LAX airport?
A. Yes, there are casinos near LAX airport, including Hollywood Park Casino and The Gardens Casino.
Q. Which casino has the best poker room?
A. The casino with the best poker room can vary, but popular options include Commerce Casino and The Bicycle Hotel & Casino.
Q. Which is the largest casino in Los Angeles?
A. Commerce Casino, with its extensive gaming space, is the largest casino in Los Angeles County.
---
😇 Conclusion
Los Angeles is not only a hub for the entertainment industry but also home to some of the best casinos in Southern California.
Whether you're a seasoned gambler or just looking for a night of fun and excitement, these casinos have something to offer everyone.
From poker tournaments to delicious dining options, the best casinos in Los Angeles ensure an unforgettable experience.
---
✉ Tell Us In The Comments As per You Which One is the Best Casino In Los Angeles.
Also, don't forget to book your personalized holiday package with Fiery Trippers. Let us make your vacation a romantic as well as a dreamy getaway.
---
---