Are you planning vacations and looking for tourist places to visit in January? If you have no idea what and how to choose, this article can help you in finding the best places to travel in January.
Now is the ideal time to schedule your first vacation for the new year because 2023 is rapidly approaching.
Maybe you want to start your New Year's resolutions right away, or maybe you just need to travel somewhere warm and bright to get rid of the winter blues.
Maybe you want to escape to a winter wonderland, go skiing to forget your problems, or try out some new lodging and dining options.
Additionally, January has several notable events and festivals that are worth visiting particular locations for.
Here are the best places to travel to in January around the world, from India and the Netherlands to Montana and Maui.
---
Is January a cheap month to travel?
According to experts, travel is most affordable between January and February. You can get discounts of up to 80%, says Nastro. That occurs because demand declines.
Depending on where you go, it might be. Travel costs typically decrease during a destination's "off-season," and for many locations, January falls into this category.
To ensure you're getting the greatest deal, it's always a good idea to look around and check costs before making travel plans. It's also important to remember that because of the event, some well-known locations can charge more around New Year's.
---
List of 11 Best Places to Travel in January
After no of research and after considering a lot of factors we have shortlisted some of the best places to visit in the world in January.
Big Sky, Montana
Tucson, Arizona
Turks and Caicos
Hudson Valley and the Catskills, New York
Ahmedabad, India
Utrecht, the Netherlands
Beverly Hills, California
Bangkok, Thailand
Maui, Hawai'i
Washington, DC
Queensland, Australia
Here are the best places to travel in January around the world, from India and the Netherlands to Montana and Maui.
1. Big Sky, Montana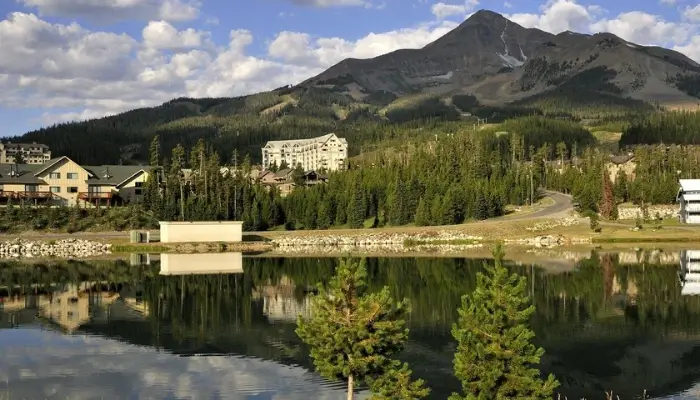 This resort town has been actively investing in its skiing infrastructure and accommodation services, and January delivers perfect skiing conditions.
The region has the most technologically advanced lift network in the nation, with features like heated seats, weatherproof bubbles, and the fastest chairlift in America.
The region's Rocky Mountain snowfall is legendary. There are 5,850 acres of skiable terrain.
Powder Park, a unique leisure area with a 450-foot tubing slope, snow play area, snow bike area, a headlamp night skiing experience, and aprés fine dining at Everett's 8800 at the summit of Andesite Mountain are all new additions for this season in addition to enhanced snowmaking capabilities.
---
2. Tucson, Arizona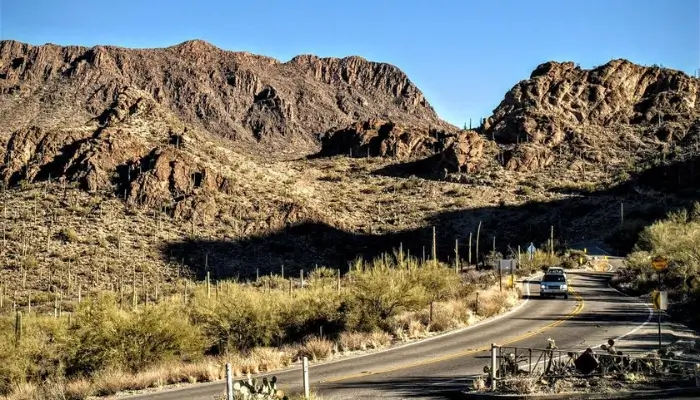 If one of your New Year's resolutions is to improve your health or practice mindfulness, you might consider taking a wellness retreat at Miraval Arizona near Tucson.
A personalized agenda with activities, workshops, and treatments will then be provided once you choose your intention, which might range from physical focus to mental well-being.
Tucson's location in the Sonoran desert is also suitable in January: Average highs are in the upper 60s, which is ideal for bicycling and hiking but far more tolerable than being there in the sweltering heat of high summer.
---
3. Turks and Caicos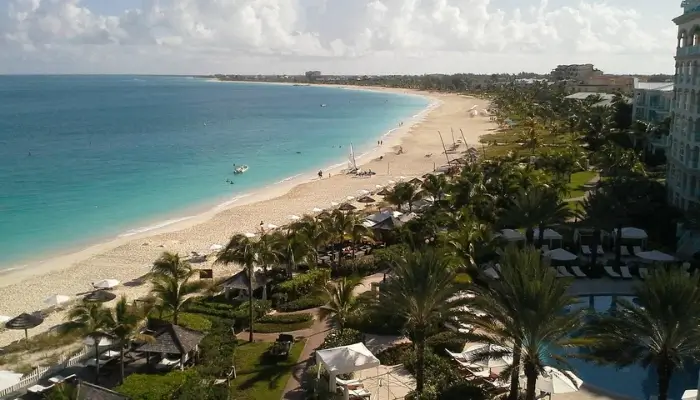 What is a strategy to get rid of the post-holiday blues? Turks & Caicos is the ideal destination for a beach holiday in January.
There are many places to stay, eat, and play on the island chain, which is known for its crystal-clear waters, fine white beaches, and ideal weather.
The Shore Club is a great option if you want to avoid the crowded Grace Bay beach. With roomy rooms and villas, six eating and drinking options, four pools, a full-service spa, a tennis court, free water sports equipment, and a kids club to keep the young ones busy, it's perfect for families and friend groups.
Bonus: There are direct flights to Turk's & Caicos from several cities, including NYC, Miami, Boston, Atlanta, Dallas, Chicago, and Minneapolis.
---
4. Hudson Valley and the Catskills, New York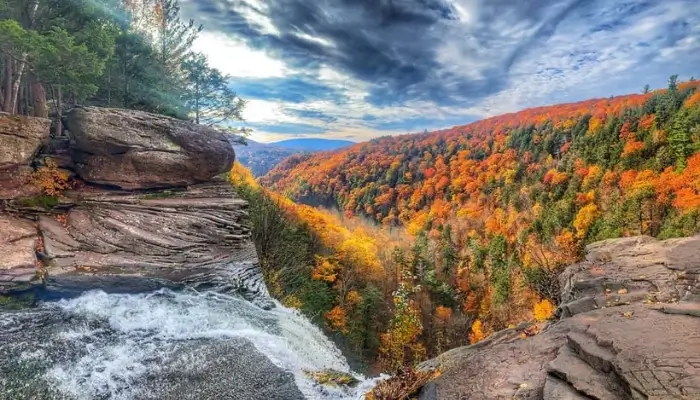 Even though it might not seem like the logical decision to travel to the mountains north of New York City in January, it's a great location for skiing or just cuddling up.
Additionally, there are now more options than ever for places to stay thanks to a recent wave of hotel launches.
You can stay close by at freshly opened establishments like Hotel Lilien, Wylder Windham, and Bluebird Hunter Lodge if you want to ski the Windham or Hunter mountains.
On January 6, Eastwind Oliveira Valley, a popular spot in the Windham region that is closer to Hunter, will open.
For the first time in the brand's history, visitors may reserve one of its popular A-frame cabins and eat at its full-service restaurant here.
Additionally, Windham Mountain just launched a brand-new, extremely fast quad chairlift and considerable snowmaking improvements.
---
5. Ahmedabad, India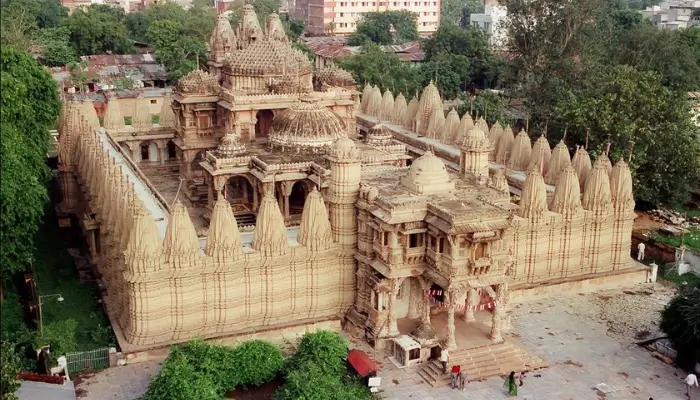 Ahmedabad, the first World Heritage City in India and the historic capital of Gujarat, is well-known for its handcrafted cotton textiles, delectable and addictive chaats (snacks), diamond cutting, and for having been Mahatma Gandhi's residence for several years.
It also happens to be the site of one of the biggest yearly kite celebrations in the world, when the sky explodes with vibrant hues.
At the annual Kite Festival, which runs from January 8–14, hundreds of kite enthusiasts and masters travel from all over the world to fly their vibrant masterpieces.
Additionally, there are viewing parties, a kite bazaar, and a tonne of unique delicacies and treats available for purchase.
India's Republic Day, which is observed on January 26 and commemorates the day in 1950 when the Indian Republic was established, is a few weeks later.
A parade, as well as several events and pageants, are held annually. Take a guided Heritage Walk while you're there to discover more about the city's past.
---
6. Utrecht, the Netherlands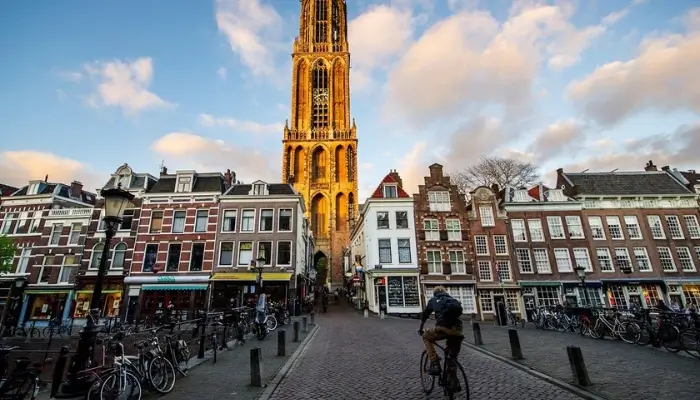 The legendary, one-day Sneeuwbal Winter Festival, where top dance and techno performers perform and winter is wholly embraced, draws crowds to this Dutch city every year.
This year's festival is on January 28 at Park Transwijk, where attendees may alternate between participating in activities like ice skating and tobogganing and listening to live music in igloos.
Take advantage of the many bratwursts, Dutch soups, mulled wine, hot chocolate, and other wintertime fare and beverages to refuel.
Winter fashion with a twist is required; picture vivid, outrageous scarves, stunning ski gear, and crazy, cosy caps. To guarantee you have a place to crash after, reserve your room as soon as possible. For great deals, consider the Moxy Utrecht or the BUNK Hotel Utrecht.
---
7. Beverly Hills, California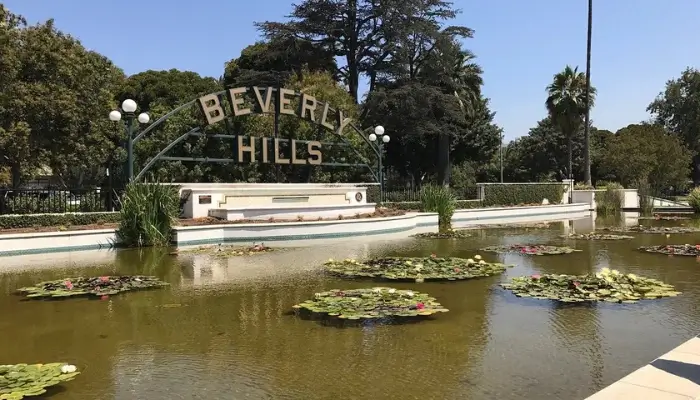 A trip to 90210 is always enjoyable, and there is a tonne of brand-new attractions in the glitzy 5.71-square-mile city this winter.
The star-backed Mexican steakhouse The Hideaway, the laid-back Italian all-day café Ella, the buzzy Spanish import Tatel, and the players Rafael Nadal, Cristiano Ronaldo, and Pau Gasol-backed Tatel are recent examples of restaurants that have opened.
Additionally, the Call Mom hospitality business, responsible for bringing Genghis Cohen, another legendary Los Angeles landmark, back to life, will reopen the famous La Dolce Vita restaurant in January.
Shopping (or at least window shopping) in Beverly Hills is unavoidable, and recent openings include stores for the eyewear company Dita, the Giorgio Armani fashion house, and Louis Vuitton's first menswear-only line.
And don't forget about time-tested businesses like Nate 'n Al's Delicatessen, which debuted in 1945, and Edelweiss Chocolates, which has been in business since 1949.
---
8. Bangkok, Thailand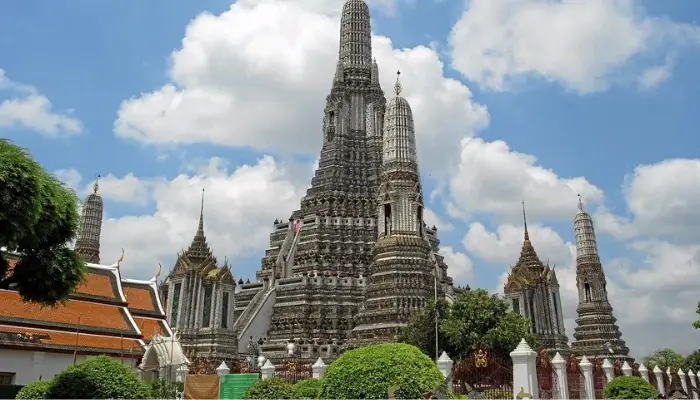 If you stay long enough, you may ring in the new year twice in Bangkok: on January 1 for New Year's Day and on January 22 for Lunar New Year, commonly known as Chinese New Year.
A stunning rooftop fireworks show, live entertainment, cocktails, and a lavish buffet meal are all part of the New Year's Eve celebrations at hotels like the Banyan Tree Bangkok as well as major shopping malls like CentralWorld, Iconsiam, and Asiatique: The Riverfront. Lebua, a hotel chain, is throwing events at ten various bars and eateries throughout the city.
Celebrate the Year of the Rabbit a few weeks later at Yaowarat, Bangkok's Chinatown. A sizable block festival is taking place here, replete with dragon parades, fireworks, and lots of delectable street fare.
And while many companies in other Asian nations close for the vacation, Thailand's stores and eateries stay open, making it simple for visitors to visit Thailand throughout the holiday.
---
9. Maui, Hawai'i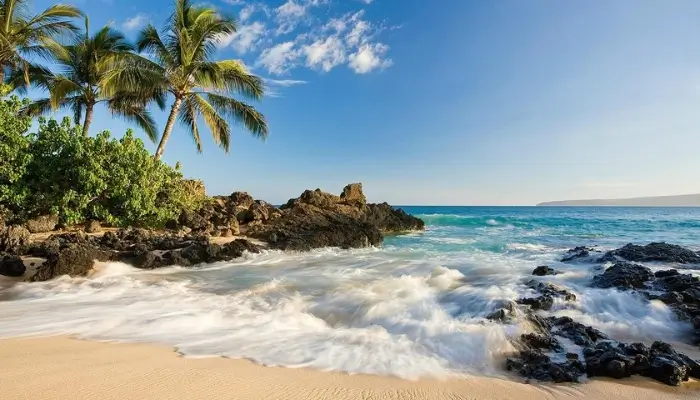 It's never a terrible idea to visit Maui in the winter, and by waiting until January, you can avoid the winter break throngs. White and black sand beaches, looming volcanoes, jungle treks leading to gushing waterfalls, is-this-for-real rainbows, and one of the most fabled and breathtaking highways in the world are all enjoyed by tourists.
Check out Upcountry agricultural trips like the Maui Chocolate Tour, Maui Pineapple Tour, and Ali'i Kula Lavender in addition to soaking up the island's natural beauty.
Along with these restaurants, we suggest visiting Lineage, Pacific's on the Beach, Tiffany's, Star Noodle, Tin Roof, and wherever a local recommends you to get the greatest poke.
The best time to see whales is in January, so take a whale-watching cruise or look for them from the shore, along with lots of sea turtles.
The Chinese New Year, which falls on January 23 this year, is also celebrated in Maui with several parades and festivities.
The Grand Wailea, a Waldorf Astoria Resort, and the Fairmont Kea Lani, which will debut its phase one on January 6, are two recent upgrades to Maui hotels.
---
10. Washington, DC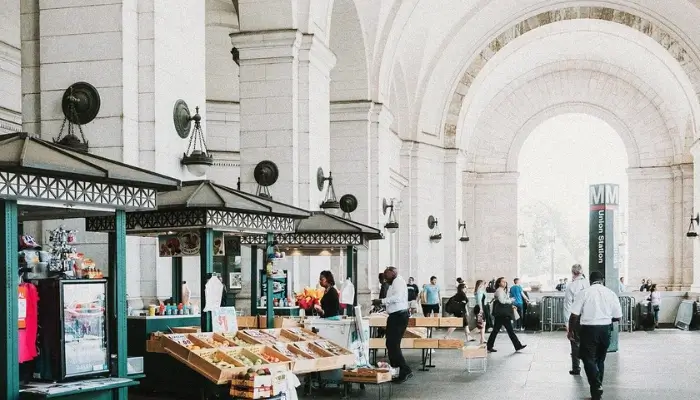 Yes, January may be freezing in the capital of our country. However, that simply means fewer visitors will be cramming the free Smithsonian institutions, including the recently renovated National Air and Space Museum.
Before going ice skating at one of the many rinks, such as the National Gallery of Art Sculpture, the Wharf, or the Washington Harbor in Georgetown, stroll the National Mall and make reservations to climb to the top of the Washington Monument for the breathtaking city views.
Later, visit the new Lebanese restaurant Yasmine in Union Market and the highly regarded Sichuan restaurant Chang Chang near Dupont Circle.
---
11. Queensland, Australia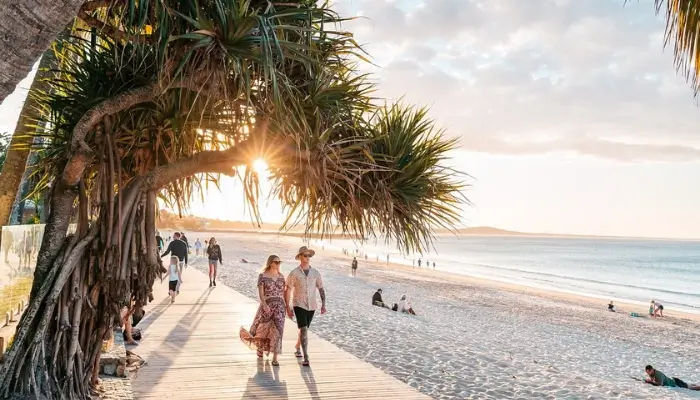 When you visit Australia in January, you will experience the first summer of the year. Before diving or snorkelling in the Great Barrier Reef, you may unwind on some of the whitest beaches you've ever seen on the Whitsunday Islands.
Take a boat to K'Gari, the biggest sand island in the world, with a group. After arriving, you can hire a four-wheel-drive truck and travel through the picturesque island's rocky shoreline in search of shipwrecks and dingoes.
Visit the recently established Mossman Gorge Cultural Centre in Daintree National Park, which is now mostly maintained by Indigenous employees as the park has been returned to the Eastern Kuku Yalanji.
---
FAQs For Places To Travel in January
There are a lot of questions that come to mind while choosing tourist places to visit in January month some of the commonly asked questions are answered below.
Q.1 Which part of India is best to visit in January?
Goa – Beaches, Sunsets, and Crazy Nights
Due to the ideal weather—not too chilly or too hot—, it is one of the greatest destinations to visit in January. Additionally, these months are great since practically all beach shacks are open. sports involving the water, such as paragliding, jet skiing, and banana boats.
Q.2 What state is hot in January?
Where is it warm in January in the USA? Florida, Texas, and Arizona in the southern US may often have highs of above 80 degrees Fahrenheit in January. Hawaii may also get extremely warm in January.
Q.3 Which is the No 1 tourist place in India?
Agra's Taj Mahal. Few places on earth are as famous as the Taj Mahal, which is a must-see on most India itineraries, especially for tourists who are traveling the well-known Golden Triangle route between Delhi, Agra, and Jaipur.
Q.4 What beach is warm in January?
Miami, Florida
You couldn't ask for a nicer climate in January: on average, it's in the 70s with little rain. Miami Beach is the ideal location for individuals who wish to visit the beach. One of the most well-known beaches in the US is this one.
---
Tell Us In The Comments As per You Which One is the Best Places To Travel in January?
Also, don't forget to book your personalized holiday package with Fiery Trippers. Let us make your vacation a romantic as well as a dreamy getaway.