Are you planning to travel and looking for the famous cheapest Places? If you have no idea what and where to go? This article can help you in finding the best cheapest places to travel.
There are many wonderful places to visit that don't cost an amount of money. You can enjoy nature and the weather fully without spending too much money.
So, with the help of travel experts, we have made a list of some of the best-priced places in the world in terms of hotels and food as well as destinations that could provide adventure and affordability.
---
Is it possible to travel for free?
There are several options for cheap or free global travel. One alternative is to work for your food and lodging. Free here means, cash-free, of course, you're likely going to have to exchange something for your free travel and that usually means time, expertise, or work. Never forget to purchase travel insurance as well.
---
where can you travel for cheap? Here Are The List of the 11 Best Cheapest Places To Travel
After a lot of research, we have shortlisted some of the best travel destination that budget friendly too,
Cancun, Mexico
Istanbul
Lombok, Indonesia
Phuket, Thailand
Belgrade, Serbia
Colombia
Dominican Republic
Ecuador
India
Tallinn, Estonia
Belize
1. Cancun, Mexico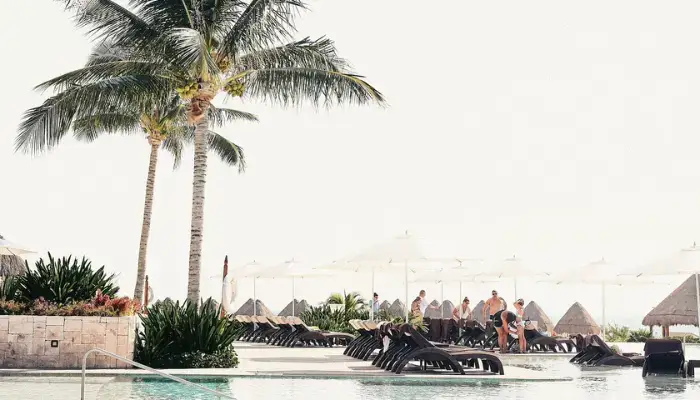 When most of the US is cold in January, the average temperature in Cancun is 81 degrees. The best time to visit Cancun is in January.
Cancún has everything to offer its visitors; it is a multi-generational destination with luxury resorts, sandy beaches, and fantastic nightlife.
Most importantly it is incredibly affordable. Prices are highest during the first week of each month, prices drop to around $50 per night for two people at a three-star resort and $80 at a four-star resort.
---
2. Istanbul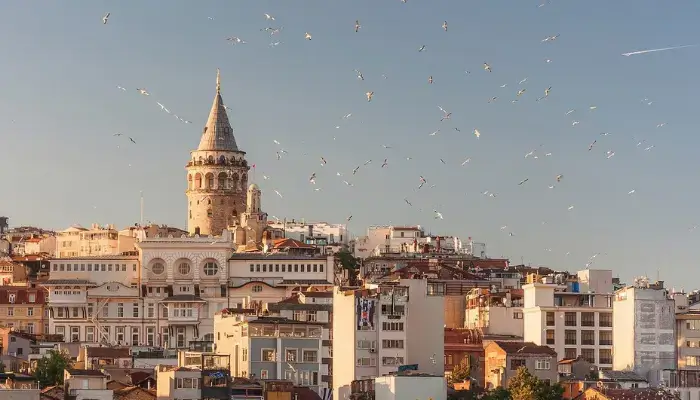 Istanbul is Turkey's largest city by population and has also begun to emerge as a destination for those looking to travel on a budget with a little more to spend on vacation.
One of the world's top tourist destinations in 2022 is Istanbul, as the value of the Turkish lira continues to fall, Istanbul is becoming one of the best value travel destinations.
You can learn about the fascinating history of one of the most influential cities in the world, indulge in delicious Turkish cuisine, and discover exquisite Turkish handicrafts.
A luxury hotel will cost no more than $100 a night, with budget hotels available in the $20 range.
---
3. Lombok, Indonesia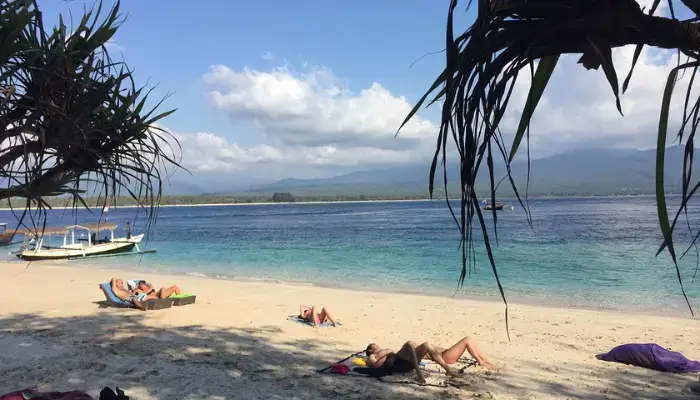 Lombok is an island in Indonesia for the adventurous, offering waterfalls in the middle of the jungle, diving, climbing Mount Rinjani, and even an active volcano.
When you're done with your adventures, stop by Air Kalak Hot Springs to enjoy its healing properties.
For those looking for somewhere cheap, well, Lombok offers a wide selection of almost everything. Hotels start at about $30 a night, and food is equally affordable.
---
4. Phuket, Thailand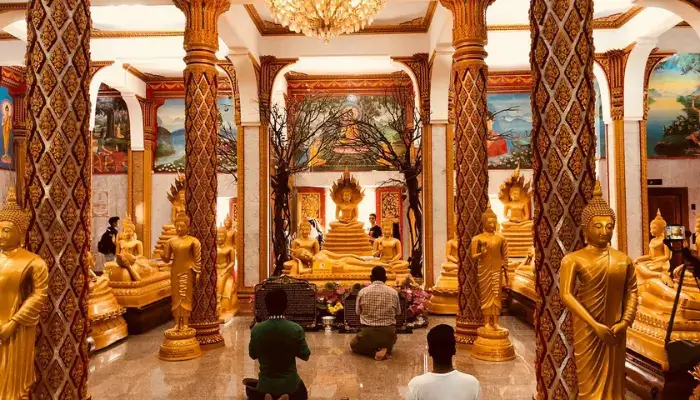 Phuket reopened to visitors fully vaccinated against COVID-19 in July, with some hotel rooms as low as $1 a night to attract tourists. While prices may not be as low in 2022, but you can still bargain.
Charny chose Phuket as the location for 2022 because of its calm beaches, great infrastructure for tourists, and some good discounts. Travelers will be able to get beach-view rooms for $20 a night.
---
5. Belgrade, Serbia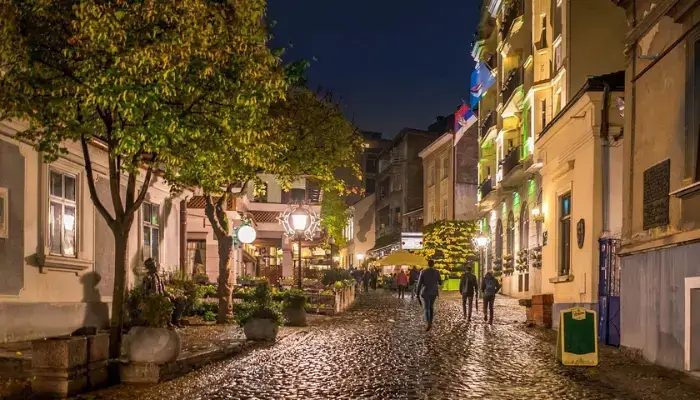 The Serbian capital offers a mix of historical sights, river views, and nightlife. You can find very good accommodation deals and rent entire apartments for $20 or $30 a night.
Since Belgrade is very well connected by public transport, you will easily get to all the attractions.
When it comes to food and drink, traditional restaurants are very cheap. More importantly, the food is tasty and the chefs use mainly high-quality, organic ingredients, which you can also find at one of the farmers' markets every day.
---
6. Colombia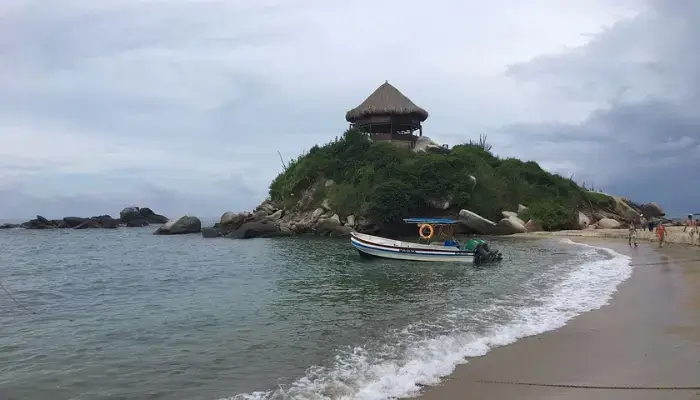 Colombia is a popular travel destination for its rich history, vibrant culture, and delicious food. February is the cheapest month to fly to the country's capital, Bogota.
The weather here is cool, but not too cold for a stroll through the meticulously maintained Bogotá Botanical Garden, which is filled with nearly 20,000 plants and costs just over $1 to enter.
If you are traveling in the month of January, you can head towards Cartagena a port city on the country's Caribbean coast. You don't have to spend a lot to enjoy your time here most visitors just need to stroll through the picturesque streets.
---
7. Dominican Republic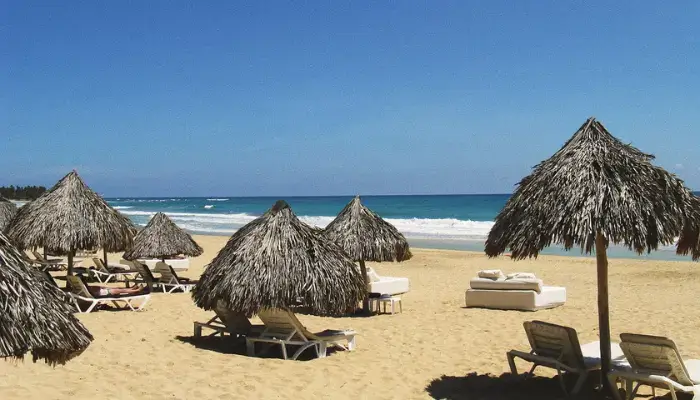 The Dominican Republic is another popular destination for American travelers. January is the cheapest month to visit the two most affordable cities to fly to that is Santo Domingo and Punta Cana.
Punta Cana, on the other hand, is known as a tourist hot spot with lots of resorts and ways to spend lots of money.
However, some of life's greatest treasures like sandy beaches and waterfall hikes are as free in Punta Cana as anywhere else.
Although Santo Domingo is the capital of the country, it doesn't have to be an expensive visit. Enjoy architecture t and walk through the colonial zone for an unforgettable experience.
---
8. Ecuador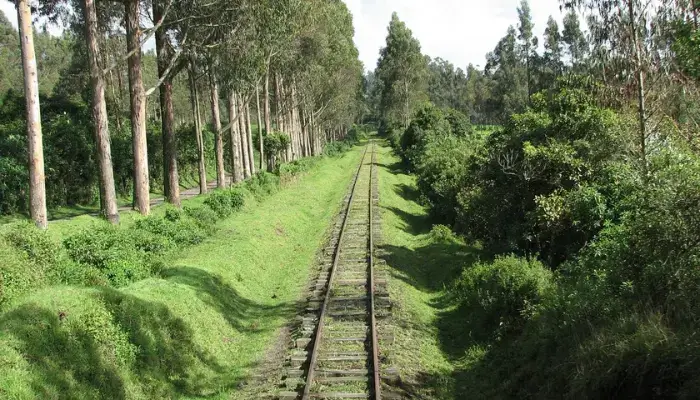 Near Ecuador on the west coast of South America, the country offers limitless adventure, It is affordable, and the estimated cost is around $60 per day.
Ecuador is a relatively small country about the size of Colorado but there's something for everyone within its borders.
It's one of seventeen 'megadiverse' countries, so it's a paradise, especially for outdoor and nature lovers.
It boasts 40 churches, 17 squares, 16 monasteries and convents, and more. It's also close enough to the Amazon rainforests for those feeling extra adventurous.
"A short 40-minute flight about $70 to $80 one way] from the city center takes you to Coca, a great entry point into the Amazon rainforest.
Although he recommends booking in advance "for safety reasons and to see as much wildlife as possible".
Costs drop even lower when you head to rural towns and villages in the central Andes. The local markets are a cultural must and a super cheap way to load up on souvenirs.
---
9. India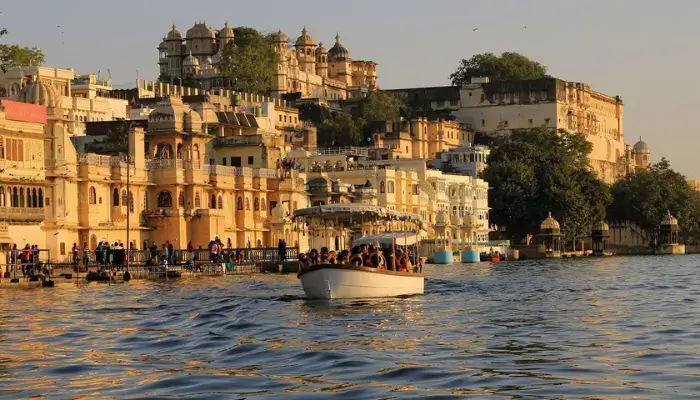 While India isn't everyone's first idea for an international vacation, travelers hope that will change in 2023.
"I believe India is one of the countries that need more travelers to explore in 2022". "Travelers can find everything in India from beautiful beaches, mountains, and wildlife tours to culinary specialties and delicious local drinks.
India is also one of the best yet cheapest locations for a romantic vacation."
How affordable? Very affordable right now given the favorable rupee to the dollar exchange rate. Unless you want to stay in a five-star hotel or resort, it's hard to spend $50 a day here.
In most Indian cities, you can get by with around $30 if you stay in cheap guesthouses instead of hotels." The average price for accommodation for one person in India is around 1,120 rupees (15 USD).
---
10. Tallinn, Estonia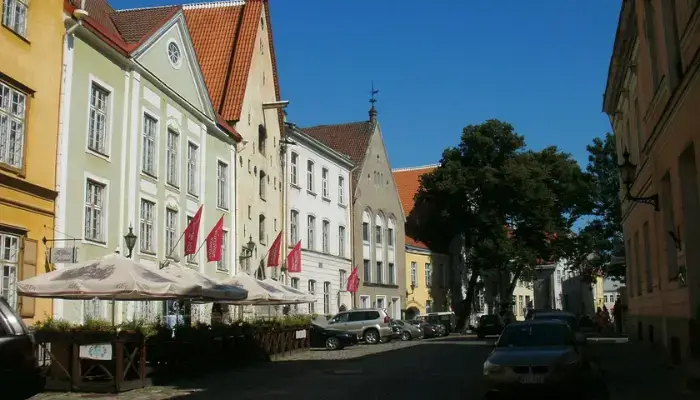 Sometimes a destination is so charming that you end up moving there. Tallinn has a remarkable old town with well-conserved buildings and is a UNESCO World Heritage Site.
The best value is one of the monthly stays at the beautiful, modern City box Hotel starting at just €350 (about $405) per month.
If you are looking for a shorter visit, the Hestia Hotel Kent Manni is a fantastic hotel in great tranquility.
a place with great offers including breakfast and access to the spa. Tallinn is a great place to live and a fantastic place to visit.
---
11. Belize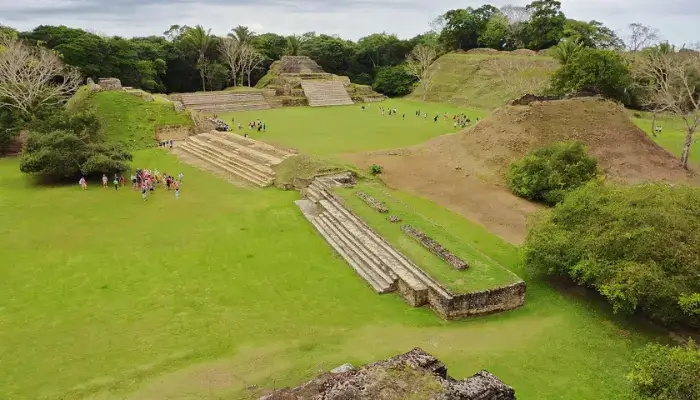 If you want to go further to the south, you can visit the northeast coast of Central America for the paradise known as Belize. It is ranked among the favorite affordable international destinations.
The smallest country in Central America with a population of just 400,000, this little Caribbean paradise is highly dependent on tourism.
Belize now offers many high-end hotels and luxury fishing lodges, and tourism has been popular here for decades, so there are plenty of affordable boutique hotels to be found in all the major beach towns.
If you want a safe and clean place, you don't need to splurge. three-star hotels are available for $100 a night or less.
Airbnb rentals have also hit the market in recent years, so finding a 2- or 3-bedroom apartment or villa is easy and affordable.
Just don't be fooled by the country trying to be on the smaller side. "Despite its size, it offers visitors rainforest, Mayan ruins, caves, adventure tours, white sand beaches, and of course, it is home to the second longest barrier reef in the world, the Mesoamerican Reef, "This living, breathing UNESCO World Heritage Site offers some of the best snorkeling, diving and reef fishing in the world year after year.
The locals are extremely friendly and welcoming and love food and beer, so it's a very easy country to visit you will fall in love with it after one visit.
---
Conclusion
We all want to travel occasionally but when we think of the amount involved, we cringe. The most important point to be noted when we travel is the "budget". The countries/cities mentioned above are the cheapest places you can consider if you want to travel on a budget.
---
FAQs For Cheapest Places To Travel
There are a lot of questions that come to mind while choosing a budget-friendly destination for travel some of the commonly asked questions are answered below.
Q.1 What is the number 1 safest country?
Denmark typically scores highly on measures of happiness and liveability, and Copenhagen, the country's capital, is ranked first in the Economist's index of safe cities for 2022.
Q.2 What is the 3 safest country in the world?
The Netherlands, Denmark, Iceland, Australia, Norway, Canada, Germany, Sweden, Switzerland, New Zealand, Spain, Ireland, United Arab Emirates, United Kingdom, and Belgium are the safest nations in the world, listed in descending order.
Q.3 What is a low-budget tourist?
Low-cost tourism refers to vacations that are planned and taken directly by one person, a small group, or both, using as little money as feasible.
Q.4 What is the cheapest day to fly?
What are the cheapest travel days, then? Usually, the cheapest days to fly are Tuesday, Wednesday, or Saturday. These days are probably the best to fly if you can plan your trip around them because they will be less expensive and less crowded at the airport.
---
Tell Us In The Comments As per You Which One is the Best Cheapest Places To Travel.
Also, don't forget to book your personalized holiday package with Fiery Trippers. Let us make your vacation a romantic as well as a dreamy getaway.