What makes a luxury travel destination? A luxury travel destination offers high-end accommodations, exceptional service, unique experiences, and often, a picturesque setting. It's a place where you can indulge in comfort and pampering.
Luxury travel is not just about lavish accommodations; it's a holistic experience that combines opulence, comfort, and unique adventures.
In the USA, you'll find destinations that epitomize luxury in every aspect. From the East Coast to the West Coast, and everywhere in between, the United States boasts an array of luxury travel destinations that will leave you awestruck.
Let's embark on a journey to discover the best luxury travel destinations In The USA. In this article, we'll take you through exceptional destinations that redefine opulence, offering unparalleled experiences.
---
Here Are The 11 Best Luxury travel destinations in the USA
After doing a lot of research and considering the tripper's reviews we have shortlisted some of the best luxury travel destinations in the USA.
Alaska
Santa Ynez Valley, California
Palm Springs, California
Aspen, Colorado
Wilmington, Delaware
Fort Myers & Sanibel Island, Florida
Orlando, Florida
The Palm Beaches, Florida
Idaho
Bloomington, Indiana
1. Alaska
Alaska, which is located in the extreme northwest of the USA, is known for its wild beauty and nature.
It is frequently linked with rough adventures, but it also provides a distinctive luxury experience for tourists looking for a taste of luxury amidst the magnificence of nature.
Alaska offers something special to offer every luxury seeker, from secluded resorts hidden away in pristine nature to luxurious cruises through frigid fjords.
Enjoy exquisite seafood dishes, take in stunning Northern Lights displays, and get up close and personal with spectacular wildlife in its natural surroundings.
For a sophisticated tourist, Alaska is a memorable destination due to its pristine landscapes and unmatched elegance.
---
2. Santa Ynez Valley, California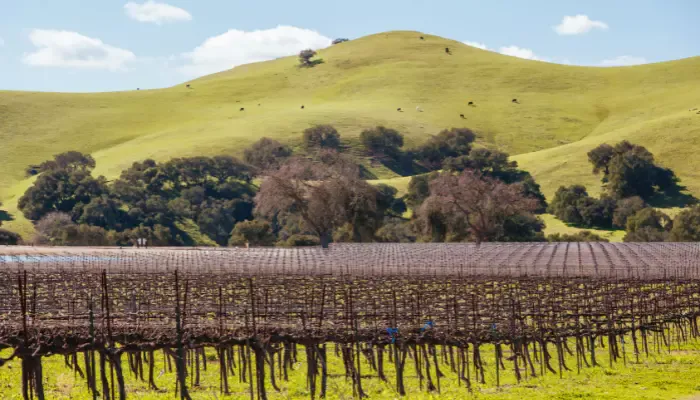 The Santa Ynez Valley, which gained notoriety thanks to the film Sideways, is the hottest wine area.
It is best known for the Danish-themed village of Solvang, but there are also a lot of other small towns close to Los Angeles where country roads, vast farms, and vineyards link.
The Santa Ynez Valley has a traditional California wine country ambiance, but Herman notes it has a more relaxed, approachable atmosphere.
It's the ideal destination for new and devoted wine enthusiasts because it's less crowded than the other wine areas and still seems like a well-kept secret.
The cuisine is outstanding here, in addition to the wine. The smoked brisket sammie at Industrial Eats in Buellton is a "don't miss," according to Herman, who notes that many chefs have recently relocated to the area.
"This influx of diverse artistry coupled with the chef-inspired local agriculture allows the Santa Ynez Valley to rival any metropolitan city," he adds.
Casa Dumetz Wines, Babi's Beer Emporium, and (dim)SAMA in Los Alamos, "worth the journey in and of itself," are additional must-visit locations.
---
3. Palm Springs, California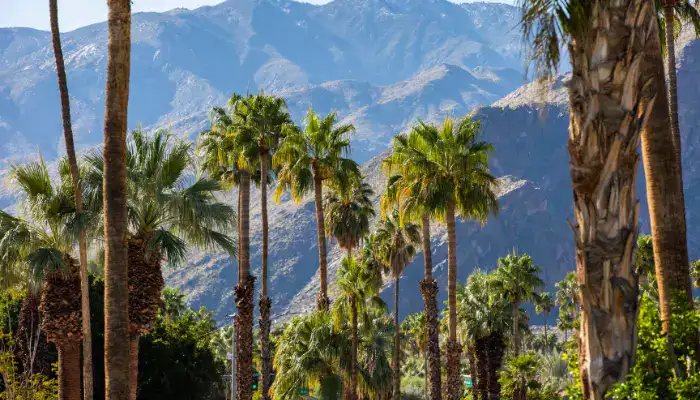 Greater Palm Springs is the top desert destination. It has long been regarded as California's resort oasis and a center for the arts and design.
Curtin says, "I admire Palm Springs for the serenity, the endless fun you can easily seek out, and the never-ending sunshine."
Palm Springs has the culture and energy of a big metropolis, but it has the feel of a small town. There is always new information to learn.
Many new hotels and villas will open in Greater Palm Springs in 2022. Several new properties, including the 14-room Azure Sky and Hotel ZOSO's updated design and refresh with a fresh food and beverage program, are heading to the desert this year, and I couldn't be more thrilled about it.
---
4. Aspen, Colorado: Winter Wonderland of Elegance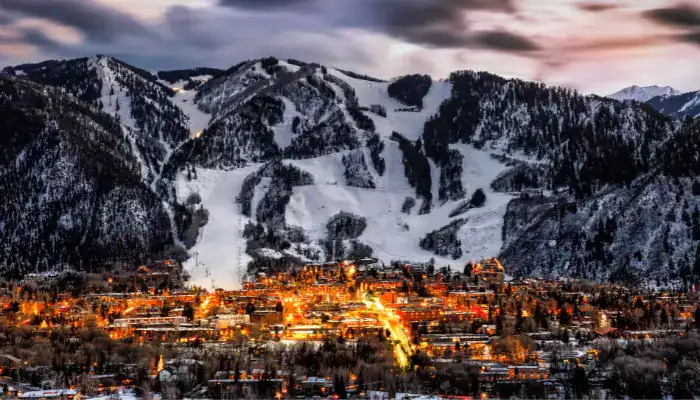 Aspen, Colorado, a premier luxury winter destination, is situated in the breathtaking Rocky Mountains.
Aspen is a haven for people looking for an elegant winter getaway because of its renowned world-class ski resorts and magnificent alpine environment.
At luxury mountain hotels, indulge in spacious cottages with cozy fireplaces, unwind in luxurious spas, and relish gourmet cuisine.
Luxurious shops and art galleries in Aspen cater to affluent tastes, while thrilling outdoor activities attract the naturally adventurous.
Aspen delivers an unmatched winter wonderland of elegance and sophistication, whether skiing or enjoying the après-ski scene.
---
5. Wilmington, Delaware: A Hidden Gem of Luxury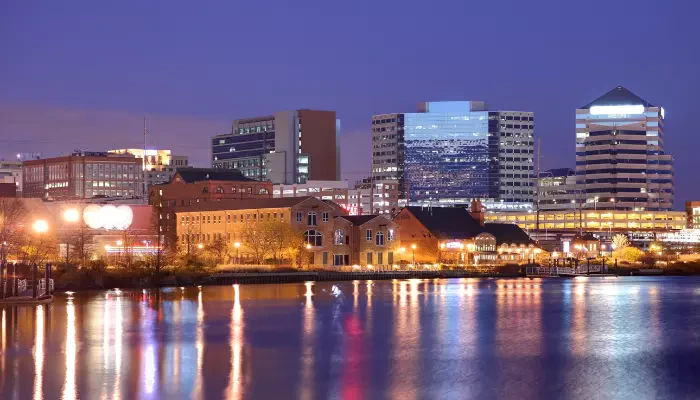 Wilmington, Delaware, though frequently ignored, is a secret paradise for rich travelers looking for a classy getaway.
This delightful city offers a unique blend of old-world charm and modern elegance. It is situated on the picturesque Delaware River banks.
Explore lavish mansions with their beautiful grounds and magnificent architecture, including the Nemours Estate.
Enjoy great meals at luxurious restaurants like Domaine Hudson, renowned for its culinary treats and lengthy wine list.
At the Delaware Art Museum, explore the city's cultural gems, and stay in chic lodgings at boutique hotels like The Westin Wilmington.
Visitors are pleasantly surprised by Wilmington's subtle refinement and appeal.
---
6. Fort Myers & Sanibel Island, Florida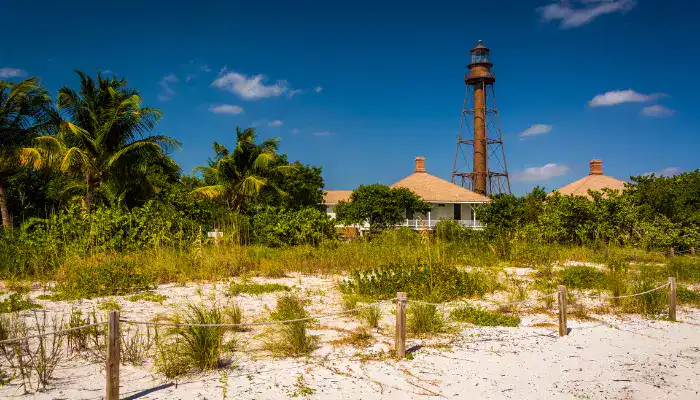 Caldwell adds, "Fort Myers completely surprised me." "There is still a lot to see and do, even though it may not be as well known as some other Florida destinations like Miami or Tampa.
Apart from the never-ending sunshine, stunning beaches (be sure to tour Sanibel Island), and delectable seafood, what caught my attention was the extraordinary range of activities.
Central Fort Myers is where the past and present collide. The area, a hidden gem along the Gulf Coast, is best known for the pristine beaches and wildlife that can be found on its barrier islands, the downtown River District, and the brick-paved streets lined with Art Deco buildings that preserve the city's history.
Various galleries, microbreweries, and local restaurants also offer visitors endless exploration opportunities.
---
7. Orlando, Florida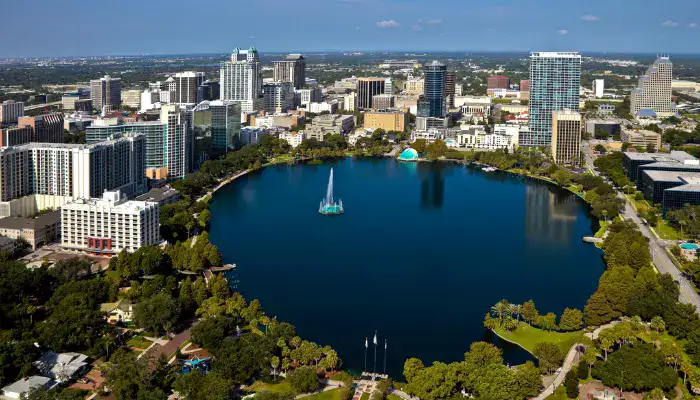 Orlando, Florida is well-known for its famed theme parks, but it also has a posh side that appeals to discerning tourists.
Luxury hotels like the Four Seasons Resort Orlando at Walt Disney World Resort attract guests with their opulent amenities and first-rate service in addition to the adrenaline rides.
Enjoy fine meals at luxurious restaurants like Victoria & Albert's, which is renowned for its amazing culinary offerings.
Relax in spa facilities that provide rejuvenating therapies amidst tropical scenery.
Those seeking extravagance in the center of the Sunshine State will find a captivating time in Orlando's alluring fusion of enchantment and luxury.
---
8. The Palm Beaches, Florida: A Haven of Personalized Luxury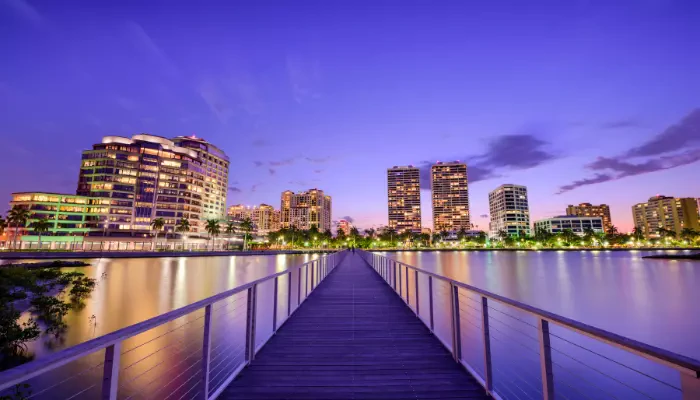 The Palm Beaches in Florida offer a diverse array of towns, each with its unique charm, making it an enjoyable destination for luxury travelers.
With so many options for accommodation, you can customize your trip to your needs. Enjoy endless lengths of unspoiled beaches and the tropical climate.
Among the resorts, The Boca Raton in Boca Raton stands out as a true gem. Offering a world of exploration without leaving the property, this retreat was originally built in 1926 by visionary architect Addison Misner.
With five hotels and over 1,000 rooms combined, it's the epitome of luxury and indulgence. Discover the personalized luxury that awaits you in the Palm Beaches.
---
9. Hawaii's Kauai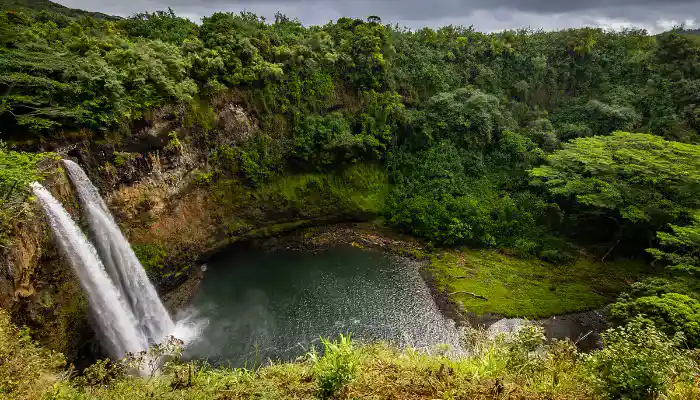 Kauai is emerging as a standout location for those seeking a solid dose of authentic Hawaiian culture while escaping the usual crowds of its sister islands.
Alley describes Kauai, also known as "The Garden Island," as "a lush paradise ideal for both adventure-seekers and those seeking to relax simply." Much of Kauai is a pristine emerald escape.
Everyone can find something to enjoy in the breathtaking environments, which range from mountains and canyons to glistening beaches.
"You should visit Kauai's rugged Napali Coast to experience the Jurassic Park-like vistas that the island is famous for.
There are three primary ways to see it: by boat, by helicopter (we particularly enjoyed Island Helicopters' Jurassic Falls Landing Adventure), or by hiking," says Alley.
The Kalalau Trail, at Haena State Park at the northernmost terminus of the road, requires a day pass reservation.
---
10. Idaho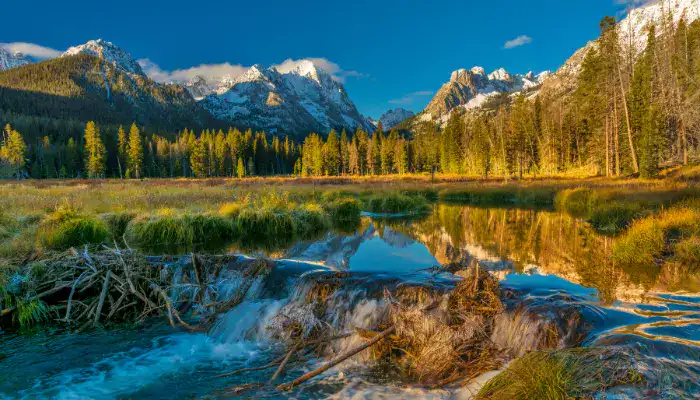 There is something for everyone, from high desert terrain to ancient cedar groves (yes, these exist outside of the Redwoods) to epic backpacking and rafting excursions.
You have more choices than ever in Idaho to disconnect from the outside world in remote mountain settings.
A wood-fired sauna is one of the beautiful luxuries offered by Sun Valley Trekking's wilderness yurts, an incredible way to access the backcountry.
If that's too extreme, there is also the Crystal Peak Lookout, a fire lookout tower that can be reached by vintage snowcat for a modest additional fee during the winter.
Plan a weekend backpacking trip in the Sawtooth Mountains near Stanley for a classic mountain adventure.
---
11. Bloomington, Indiana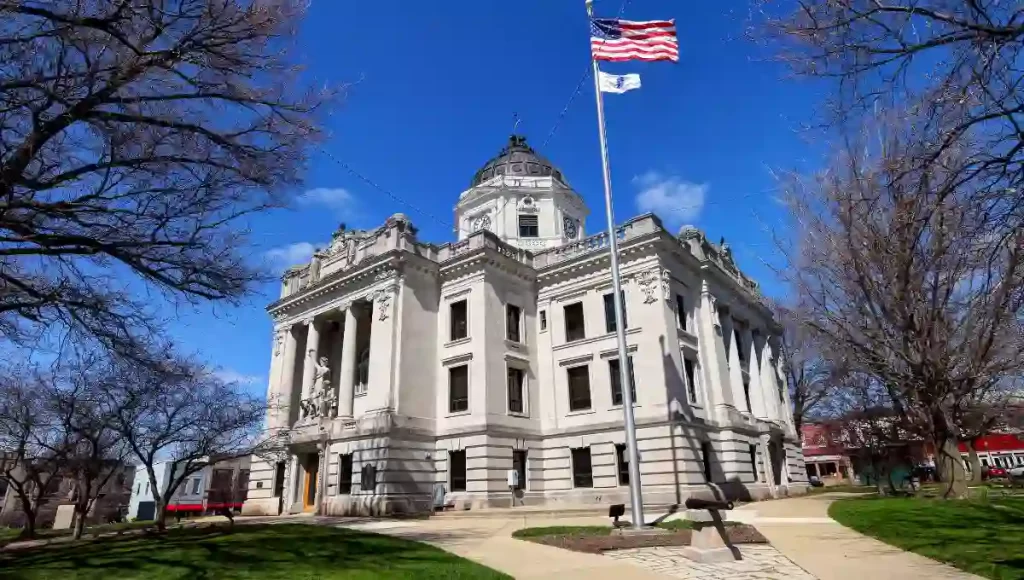 Nestled in the heart of Indiana, Bloomington surprises travelers with its hidden luxury and cultural richness.
Known for its vibrant arts scene and the prestigious Indiana University, the city offers a unique blend of sophistication and charm.
Luxury seekers can explore boutique hotels like Graduate Bloomington, boasting elegant decor and top-notch amenities.
Delight your taste buds with exquisite dining experiences at upscale restaurants, such as Uptown Cafe, known for its culinary delights.
Don't miss the opportunity to immerse yourself in the city's thriving arts and music culture.
Bloomington, Indiana, is a delightful discovery for those seeking a touch of luxury off the beaten path.
Moreover, Bloomington's scenic landscapes and outdoor recreational opportunities add to its allure as a luxury travel destination.
Embrace nature's splendor with a visit to the stunning Monroe Lake, where you can indulge in boating, fishing, and lakeside picnics in style.
---
luxury vacation destinations in The United States
---
FAQs For Luxury travel destinations in the USA
There are a lot of questions that come to mind while choosing a luxury travel destination in the USA some of the commonly asked questions are answered below.
Q. Where do the rich vacation in USA?
A. Rich vacationers often flock to exclusive destinations like Malibu, Aspen, and Newport for lavish getaways in the USA.
Q. Where do millionaires live in the USA?
A. Millionaires reside in upscale neighborhoods and cities such as Beverly Hills, Manhattan, and San Francisco in the USA.
Q. What is the most traveled holiday in the US?
A. Thanksgiving remains the most traveled holiday in the US, with millions of Americans journeying to be with family and friends.
Q. How do millionaires travel?
A. Millionaires opt for luxurious means of travel, such as private jets, yachts, and first-class accommodations, ensuring utmost comfort and convenience.
Q. What are some high-end outdoor adventure activities in the USA?
A. The USA offers a wide range of high-end outdoor adventures, including heli-skiing in the Rockies, luxury fishing expeditions in Alaska, and upscale surfing lessons on Hawaii's North Shore.
Q. What are some exclusive private island getaways in the USA?
A. Lanai in Hawaii and Key West in Florida are among the top choices for exclusive private island getaways in the USA, offering privacy, seclusion, and personalized service.
Q. Which luxury destination in the USA provides a fusion of opulence and adventure?
A. Yellowstone National Park stands out as a destination that combines opulence and adventure, where you can experience luxurious lodges and indulge in wildlife safaris amidst breathtaking natural beauty.
Q. What are some of the finest luxury urban destinations in the USA?
A. The USA boasts several luxury urban destinations, such as Beverly Hills, New York, and Miami, where you can immerse yourself in glitz, glamour, and sophisticated experiences.
Q. Are luxury wine tours only limited to Napa Valley?
A. While Napa Valley is renowned for its luxury wine tours, other regions like the Finger Lakes in New York also offer exclusive vineyard experiences and upscale wine resorts.
Q. What are some must-pack items for a luxury vacation?
A. It's essential to pack versatile and elegant clothing suitable for both outdoor activities and upscale dining experiences. Don't forget to bring sunscreen, stylish accessories, and a camera to capture the memories.
Q. What are the must-visit luxury travel destinations in the USA?
A. The USA offers a myriad of must-visit luxury destinations. Some of the top choices include New York City, Beverly Hills, Aspen, Maui, Napa Valley, Charleston, Las Vegas, Jackson Hole, Miami, and Savannah.
Q. What makes New York City a top luxury destination?
A. New York City's blend of culture, entertainment, upscale shopping, and Michelin-starred dining experiences make it a top luxury destination. The city's iconic landmarks and opulent hotels, like The Plaza, add to its allure.
Q. Are luxury accommodations available in Aspen, Colorado?
A. Yes, Aspen boasts an array of luxury accommodations, including high-end ski resorts and lavish chalets, such as The St. Regis Aspen Resort and The Little Nell.
Q. What sets Maui, Hawaii apart as a luxury travel destination?
A. Maui's pristine beaches, luxury oceanfront villas, and world-class spas create an unparalleled paradise for luxury travelers seeking tranquility and indulgence.
Q. Why is Charleston, South Carolina, known for its Southern charm and elegance?
A. Charleston's cobblestone streets, delectable Lowcountry cuisine, and boutique hotels like The Spectator Hotel contribute to its reputation for Southern charm and elegance.
Q. How can I find the best luxury travel deals in the USA?
A. To find the best luxury travel deals, consider booking during off-peak seasons, using travel rewards, and exploring packages offered by luxury travel agencies.
Q. Is luxury travel only for the wealthy?
A. Luxury travel is not exclusively for the wealthy. While it can be expensive, there are options for travelers with varying budgets. You can enjoy a touch of luxury by prioritizing experiences that matter most to you.
Q. What are some popular luxury activities in the USA?
A. Luxury activities in the USA may include spa treatments, fine dining, private tours, yacht charters, and exclusive shopping experiences.
Q. Are there eco-friendly luxury travel options?
A. Yes, many luxury destinations in the USA offer eco-friendly accommodations and experiences. These options allow you to enjoy opulence while minimizing your environmental impact.
---
Conclusion
In your quest for the best luxury travel destinations In The USA, you'll encounter a diverse range of experiences, from bustling cities to serene natural escapes. Whether you're a culture enthusiast, a nature lover, or simply someone who craves luxury, the USA has it all. These handpicked destinations are sure to satisfy your desire for opulence and unforgettable adventures.
So, pack your bags and get ready to immerse yourself in the lap of luxury at these remarkable destinations. Your next extraordinary journey awaits.
---
Tell Us In The Comments Which One Is The Best Luxury travel destination in the USA?
Also, don't forget to book your personalized holiday package with Fiery Trippers. Let us make your vacation a romantic as well as a dreamy getaway.
---
---