Are you searching for luxury travel destinations for your next family vacation? If you have no idea where to go, this article can help you in finding the best luxury travel destinations in the USA.
Our first association with a luxurious vacation destination involves a lot of money. It appears to be accurate at first glance, but is that the case? Whether you like it or not, a lot depends on you.
Numerous chances exist to travel to some genuinely opulent hotels and ski resorts at meagre costs. Budget-friendly Luxury Travel Locations
There are several ways to treat yourself to a lavish vacation without emptying your bank account:
Reserve your desired vacation spot months in advance.
Survey last-minute flight options.
Avoid staying at coastal hotels. You won't feel overburdened by a short walk to the beach, but it will help you stretch your budget.
Reserve the house jointly with your friends and travel together.
Select a location outside the city's centre, where the most opulent hotels are.
There is a solution. Your resourcefulness is critical. I'll suggest some opulent American travel destinations you can visit on a budget.
---
Here Are The 11 Best Luxury travel destinations in the USA
After doing a lot of research and considering the tripper's reviews we have shortlisted some of the best luxury travel destinations in the USA.
Alaska
Santa Ynez Valley, California
Palm Springs, California
Aspen, Colorado
Wilmington, Delaware
Fort Myers & Sanibel Island, Florida
Orlando, Florida
The Palm Beaches, Florida
Hawaii's Kauai
Idaho
Bloomington, Indiana
1. Alaska
Alaska has long been a well-liked cruise location, but 2022 is the year to venture ashore and explore.
People like myself can experience Alaska through the lens of both adventure and food, enjoying fishing, farming, and foraging, thanks to travel throughout the state, according to Cole.
In addition to upscale lodges like Tordrillo Mountain Lodge on Judd Lake, Eagle's Nest by Third Edge Heli in Wasilla overlooking the Knik Arm, and Sheldon Chalet in Denali National Park, upscale tour companies like Pelorus also provide opportunities to see rare wildlife and gorgeous scenery in far-flung Alaska.
---
2. Santa Ynez Valley, California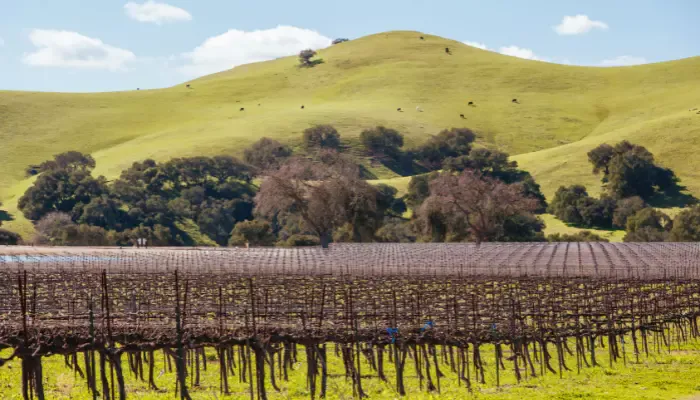 The Santa Ynez Valley, which gained notoriety thanks to the film Sideways, is the hottest wine area for 2022.
It is best known for the Danish-themed village of Solvang, but there are also a lot of other small towns close to Los Angeles that country roads, vast farms, and vineyards link.
The Santa Ynez Valley has a traditional California wine country ambience, but Herman notes it has a more relaxed, approachable atmosphere.
It's the ideal destination for new and devoted wine enthusiasts because it's less crowded than the other wine areas and still seems like a well-kept secret.
The cuisine is outstanding here, in addition to the wine. The smoked brisket sammie at Industrial Eats in Buellton is a "don't miss," according to Herman, who notes that many chefs have recently relocated to the area.
"This influx of diverse artistry coupled with the chef-inspired local agriculture allows the Santa Ynez Valley to rival any metropolitan city," he adds.
Casa Dumetz Wines, Babi's Beer Emporium, and (dim)SAMA in Los Alamos, "worth the journey in and of itself," are additional must-visit locations.
---
3. Palm Springs, California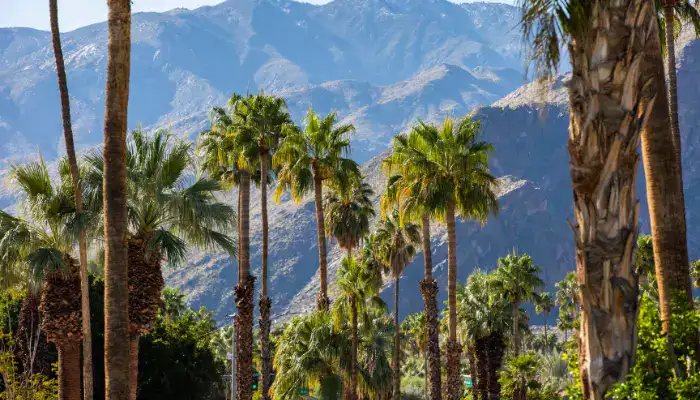 Greater Palm Springs is the top desert destination for 2022. It has long been regarded as California's resort oasis and a center for the arts and design.
Curtin says, "I admire Palm Springs for the serenity, the endless fun you can easily seek out, and the never-ending sunshine."
"Palm Springs has the culture and energy of a big metropolis, but it has the feel of a small town. There is always new information to learn.
Many new hotels and villas will open in Greater Palm Springs in 2022. Several new properties, including the 14-room Azure Sky and Hotel ZOSO's updated design and refresh with a fresh food and beverage program, are heading to the desert this year, and I couldn't be more thrilled about it.
---
4. Aspen, Colorado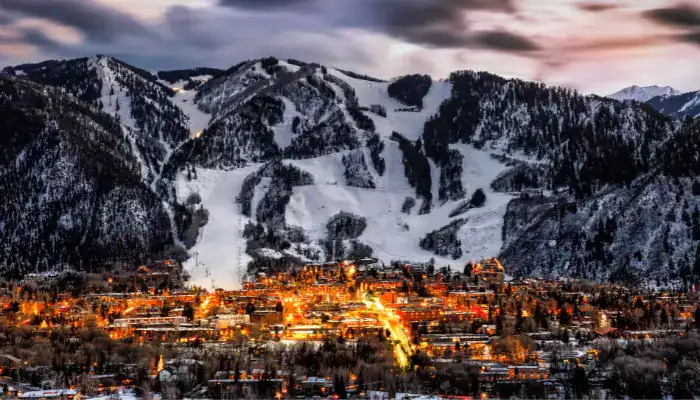 Although Aspen has always been well-known, 2022 is unique because Aspen Snowmass reaches 75. ASPENX, a performance product collection created by artist and innovator Paula Crown, is brand-new this year (the Crown family owns Aspen Snowmass).
The unique ASPENX experiences, such as a chef's table, full-moon tour, stargazing, and even a "snow beach bash," are available to visitors who hire ASPENX equipment.
Jackson explains, "What I adore about Aspen is that it's a four-season destination. I can travel there at any time of year and feel like I'm taking advantage of everything it has to offer.
Even though you could easily spend your entire trip in Aspen perusing the city's upscale shops and art galleries, it would be sacrilege not to take advantage of the region's world-class outdoor activities.
---
5. Wilmington, Delaware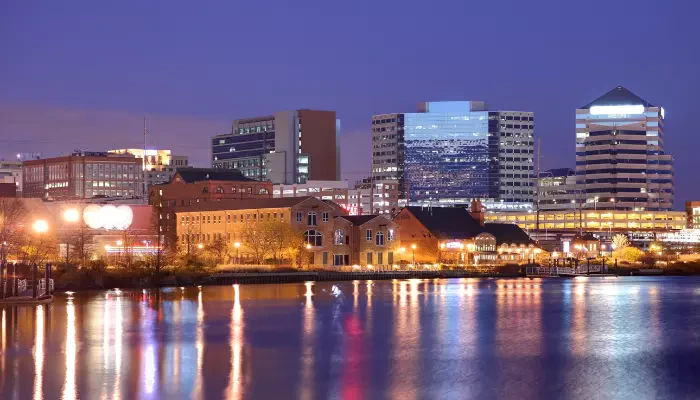 The Riverfront in Wilmington provides tiki boat cruises along the Christina River, mini golf, a beer garden, a riverwalk, numerous eateries, new hotels, and breathtaking views.
The vessel passes Tubman-Garrett Riverfront Park, dedicated to Wilmington's Underground Railroad pioneer Harriet Tubman and local activist Thomas Garrett, who frequently helped her.
When the Wilmington Blue Rocks baseball season is in full gear, the Riverfront is alive with anticipation.
One of the hottest food scenes on the East Coast has developed in the city. The James Beard Foundation has selected the cooks at Bardea and The House of William & Merry as semifinalists for the title "Best Chef" this year. One of the most eagerly awaited debuts is Bardea Steak.
---
6. Fort Myers & Sanibel Island, Florida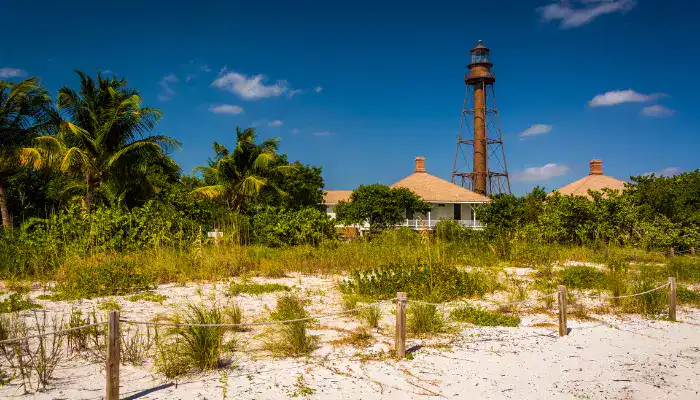 Caldwell adds, "Fort Myers completely surprised me." "There is still a lot to see and do, even though it may not be as well known as some other Florida destinations like Miami or Tampa.
Apart from the never-ending sunshine, stunning beaches (be sure to tour Sanibel Island), and delectable seafood, what caught my attention was the extraordinary range of activities.
Central Fort Myers is where the past and present collide. The area, a hidden gem along the Gulf Coast, is best known for the pristine beaches and wildlife that can be found on its barrier islands, the downtown River District, and the brick-paved streets lined with Art Deco buildings that preserve the city's history.
Various galleries, microbreweries, and local restaurants also offer visitors endless exploration opportunities.
---
7. Orlando, Florida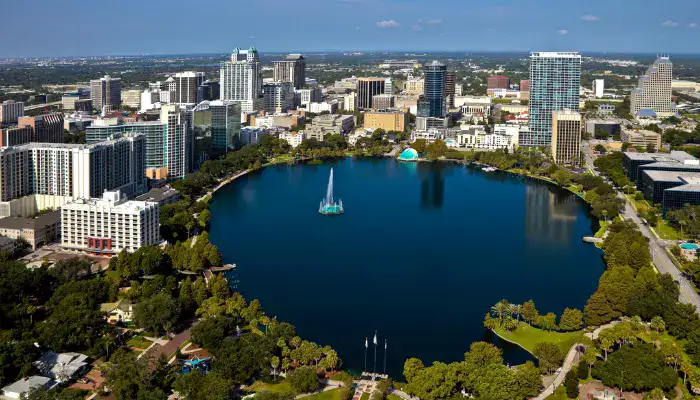 Orlando is having a great year, and the Walt Disney World Resort deserves much praise. The Most Magical Site On Earth has captivated generations of tourists with its unique brand of joy for the past 50 years.
Therefore, "The World's Most Magical Celebration," Disney World's 50th-anniversary celebration, couldn't have arrived better.
From pop-up parades in the parks to new rides like Remy's Ratatouille Adventure (a reimagining of Paris inspired by the film) and a Guardians of the Galaxy coaster coming to Epcot this summer, you'll find unique touches big and small. For example, hotel rooms will feature Keurig coffee pods branded with the 50th anniversary.
Cinderella Castle in the Magic Kingdom has never looked more glamorous due to a 50th-anniversary renovation that includes gold bunting and other improvements drawn from the works of Disney stalwart Mary Blair.
Additionally, the new "Disney Enchantment" fireworks and lighting projection display uses Cinderella Castle as its backdrop (just one of many new shows in honour of the big celebration).
---
8. The Palm Beaches, Florida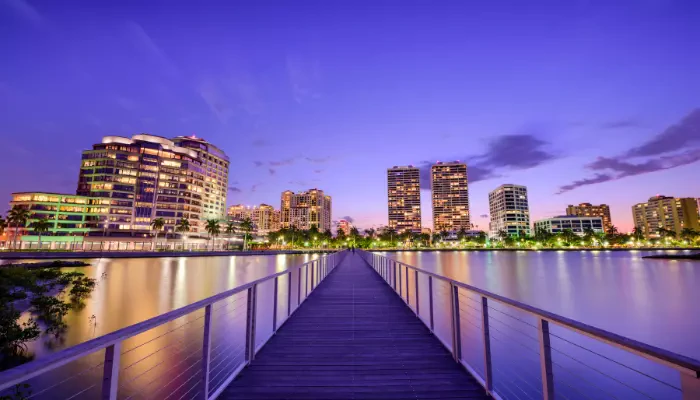 Franklin says, "The Palm Beaches surprised me in the best manner imaginable." "I was honoured to visit Boca Raton and Palm Beach twice this past year for assignments.
The fact that each town in The Palm Beaches has its distinct character and taste and that many accommodations are available to let you customize your stay however you like the area is enjoyable.
In addition, it's difficult to grumble about the tropical climate and endless stretches of beach to enjoy.
It's challenging to find a resort better than The Boca Raton (in Boca Raton, of course) if you're looking for one with so much to discover that you'll never need to leave the property, according to Franklin.
The retreat, first constructed in 1926 by architecture visionary Addison Misner, has five hotels with over 1,000 rooms combined.
---
9. Hawaii's Kauai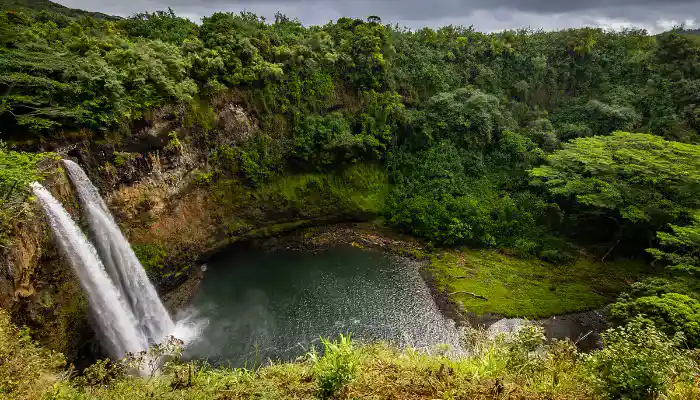 Travelers are now officially welcome back to Hawaii's idyllic island chain due to the state's recent lifting of restrictions relating to its Safe Travels program.
Kauai is emerging as a standout location for those seeking a solid dose of authentic Hawaiian culture while escaping the usual crowds of its sister islands.
Alley describes Kauai, also known as "The Garden Island," as "a lush paradise ideal for both adventure-seekers and those seeking to relax simply." Much of Kauai is a pristine emerald escape.
Everyone can find something to enjoy in the breathtaking environments, which range from mountains and canyons to glistening beaches.
"You should visit Kauai's rugged Napali Coast to experience the Jurassic Park-like vistas that the island is famous for.
There are three primary ways to see it: by boat, by helicopter (we particularly enjoyed Island Helicopters' Jurassic Falls Landing Adventure), or by hiking," says Alley. The Kalalau Trail, at Haena State Park at the northernmost terminus of the road, requires a day pass reservation.
---
10. Idaho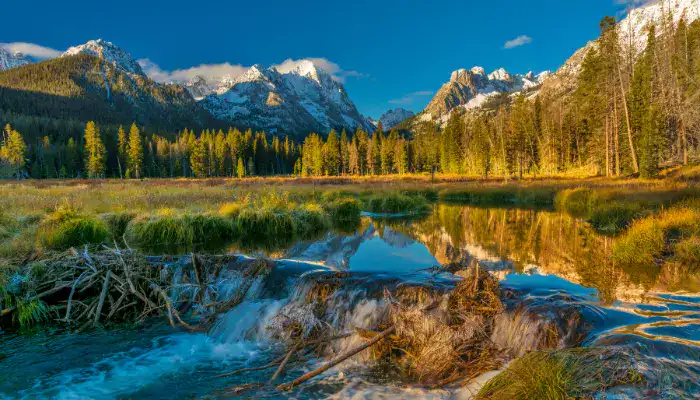 Idaho is having a significant year. According to Mandagie, Idaho frequently gets overshadowed by its legendary neighbors to the west, but it is still worth going on its journey.
There is something for everyone, from high desert terrain to ancient cedar groves (yes, these exist outside of the Redwoods) to epic backpacking and rafting excursions.
You have more choices than ever in Idaho to disconnect from the outside world in remote mountain settings.
A wood-fired sauna is one of the beautiful luxuries offered by Sun Valley Trekking's wilderness yurts, an incredible way to access the backcountry.
If that's too extreme, there is also the Crystal Peak Lookout, a fire lookout tower that can be reached by vintage snowcat for a modest additional fee during the winter.
Plan a weekend backpacking trip in the Sawtooth Mountains near Stanley for a classic mountain adventure.
---
11. Bloomington, Indiana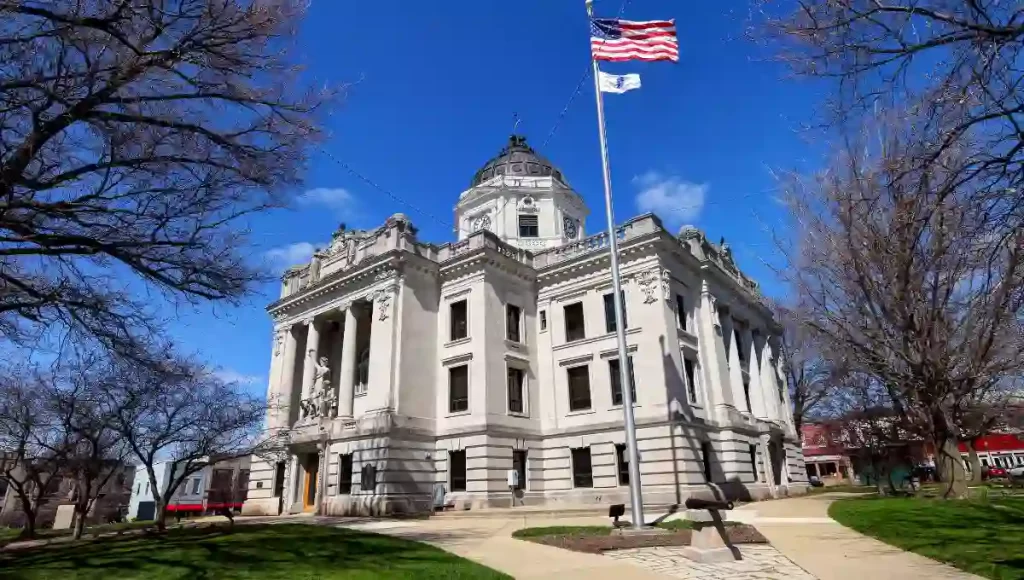 This Hoosier city should be on your radar for 2022, thanks to its buzzing cuisine and rich culture. It is a must-stop on any Midwest road trip and one of the best small towns in the United States.
Turkish, Tibetan, Venezuelan, Burma, Italian, Mexican, Thai, Chinese, French, and Japanese food can all be found in Bloomington. To obtain ingredients from farms within a 50-mile radius, a new farm-to-fork restaurant, Little Gifts Bar.
A new farm-to-fork restaurant to source ingredients from farmers within a 50-mile radius, Small Favors Bar, and The Elm, a new eatery offering spice profiles from the Mediterranean and North Africa, are among the oversized culinary news items.
Additionally, the city is home to the oldest and largest winery in Indiana, Oliver Winery, celebrating its 50th anniversary this year, and Anyetsang's Little Tibet, one of the finest Tibetan restaurants in the Midwest run by a Tibetan refugee and former monk.
---
FAQs For Luxury travel destinations in the USA
There are a lot of questions that come to mind while choosing a luxury travel destination in the USA some of the commonly asked questions are answered below.
Q.1 Where do the rich vacation in us?
The richest Americans are taking ski trips to Vail and seaside holidays in Maui, while the budget-conscious may be looking for locations like Nashville or Yellowstone National Park.
Q.2 Where do millionaires live in the USA?
1: New York
The wealthiest metropolis in the globe is New York, where there are 345,600 millionaires and a sum of more than $3 trillion in private fortune. The New York Stock Exchange and NASDAQ are situated in the Big Apple, which is also home to many Fortune 500 businesses and the financial center of the United States.
Q.3 What is the most traveled holiday in the US?
The most widely observed festivals in the United States are Thanksgiving, Veterans Day, and Mother's Day. Thanksgiving received an 80 percent popularity ranking in a third-quarter 2022 poll, followed by Veterans Day and Mother's Day with 76 percent each.
Q.4 How do millionaires travel?
The best form of transportation is a private aircraft. You should be aware that all it takes to tour the world like a billionaire is to reserve a six-month vacation in eastern Iceland, where you will be joined by other billionaires and have every aspect of your day-to-day schedule carefully plotted out for you.
---
Tell Us In The Comments Which One Is The Best Luxury travel destination in the USA?
Also, don't forget to book your personalized holiday package with Fiery Trippers. Let us make your vacation a romantic as well as a dreamy getaway.