Are you planning winter vacations in the USA? If you have no which are the most beautiful places to visit in winter in the USA? This article can help you in selecting the best winter destinations in the USA.
Are winter destinations in the USA budget-friendly? While some winter destinations can be expensive, there are affordable options available, especially if you plan your trip well in advance and look for deals.
When it comes to winter vacations, every person has a different objective. Some people desire to ski or enjoy everything that snowy weather brings, such as warm fires, hot cocoa, mulled wine, crisp air, and snow-covered mountains.
Others like to spend their time in the sun, swimming in warm tropical waters, and avoiding the cold at all costs.
Here are our top suggestions for winter getaways in different parts of the country. Whether you're seeking the ideal winter wonderland or prefer sandy beaches to snowy mountains, these are America's top spots to visit in the winter.
---
Things To Consider While Choosing Winter Destinations In The USA For vacations
Several considerations must be made while picking a winter vacation spot in the USA to guarantee a memorable and pleasurable trip. Here are some important things to think about.
Weather and Climate: Check the normal weather for the time of year you want to travel. While some areas have milder winters, others can have very chilly and snowy conditions. Think about if you favor warmer weather or winter activities.
Winter Activities: Choose the winter activities you want to get involved in. Make sure the location delivers the experiences you want, whether they involve skiing, snowboarding, snowshoeing, or just relaxing by a fireplace.
Budget: Set a spending limit for your winter vacation that covers travel, accommodation, entertainment, and meals. While some places are recognized for their luxurious experiences, others could offer more reasonably priced options.
Accessibility: Take into account how simple it is to reach your preferred location. Look up the distance from your home base, available transit, and nearby airports.
Accommodations: Look at the variety of accommodation options, from all-inclusive resorts to small cottages and boutique hotels. Make sure the lodgings suit your requirements and tastes.
Family-Friendly: If you're traveling with children, search for locations that include attractions for all ages. Look for amenities and activities that are family-friendly.
Festive Season: If you're interested in holiday-themed activities and décor, take into account the festive season. In the winter, many American cities and towns get into the holiday mood.
Natural Attractions: Discover the area's natural wonders, including its national parks, frozen lakes, and picturesque landscapes. These might give your winter experience a special touch.
Cultural Experiences: Learn about the destination's customs and culture. Winter festivals, holiday markets, and cultural activities are available in some locations.
Safety Precautions: Be mindful of any possible weather-related dangers, such as blizzards or ice roadways. Keep up with regional safety recommendations and warnings.
Crowd Levels: Take into account how well-liked the location is in the winter. While certain locations could become crowded with tourists, others provide a more relaxing atmosphere.
Special Offers: During the winter, look out for specialized offers, discounts, or packages that hotels, resorts, and travel companies may be offering.
Dining Options: Explore eating places and local food. Enjoying hearty comfort foods and local specialties in the winter is a treat.
Photography Opportunities:If you want to take pictures, learn about scenic areas and chances to capture winter landscapes at the destination.
Personal Interests: Make your winter vacation destination fit your interests. Choose a location that suits your preferences, whether they are winter sports, cultural exploration, or relaxation.
You can choose the ideal winter vacation spot in the USA that suits your interests, spending limit, and desired experiences by taking these criteria into account. Whether you're looking for warm-weather getaways or snowy adventures, the USA has a wide range of possibilities for making cherished wintertime experiences.
---
List of The 11 Best Winter Destinations In The USA
This article will provide information on the best winter destinations in the USA for couples in case you want to go on an all-inclusive honeymoon or vacation there.
San Antonio, Texas
Beaver Creek, Colorado
Yosemite National Park, California
Key West, Florida
Kings Canyon National Park, California
Vail, Colorado
Mt. Mount Hood, Oregon
Big Bend National Park, Texas
Mount Rainier National Park, Washington.
Crested Butte, Colorado
Castle Rocks State Park, Idaho
1. San Antonio, Texas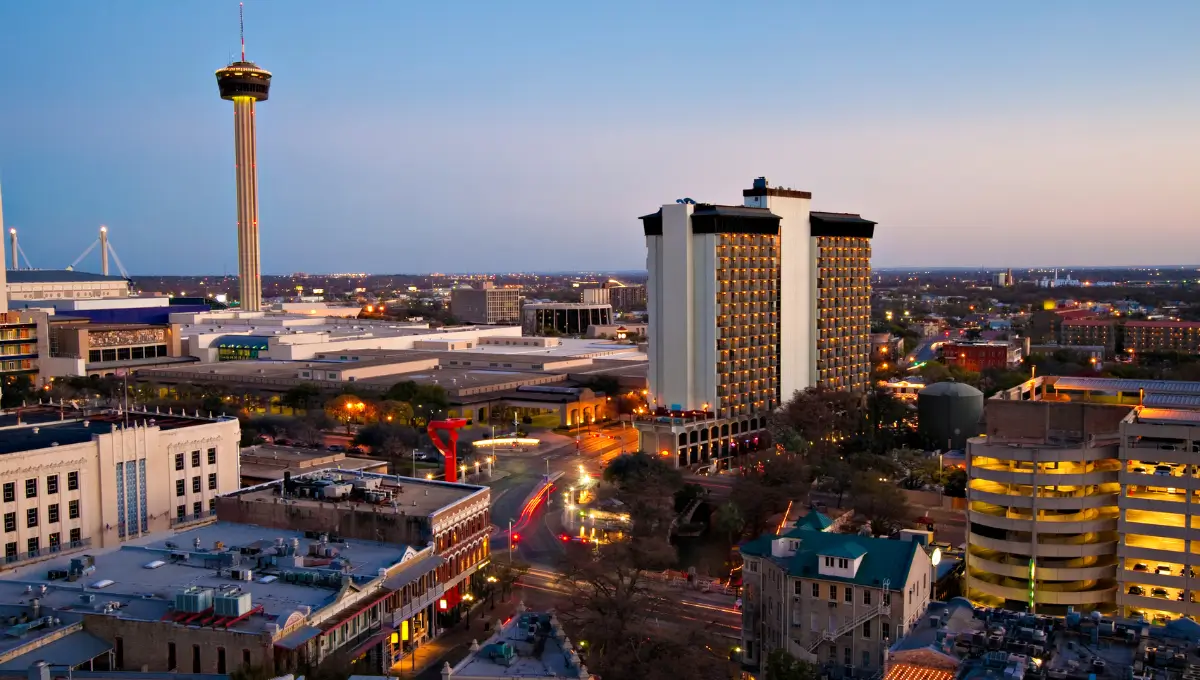 Not only is San Antonio, Texas, one of the state's top tourist destinations, but it is also one of the most popular. It is a fantastic location for a winter holiday in the US due to its pleasant Southern temperature and beautiful ambiance.
San Antonio maintains a distinct vacation vibe in contrast to the megacities just hours away despite being halfway between the oil hub Houston and the hipster haven Austin.
There are many activities to do in the city because it is the first civil community in Texas to be established, which is an important historical fact.
A few of this fantastic place's attractions are the Alamo, the Riverwalk, the five ancient missions, and San Fernando Cathedral. A stroll down the riverbank is an attractive way to spend an evening with family and friends because the city's temperature typically maintains above 60°F even on the coldest days.
The riverbank in San Antonio is home to charming buildings, upscale eateries, independent stores, and street performers.
---
2. Beaver Creek, Colorado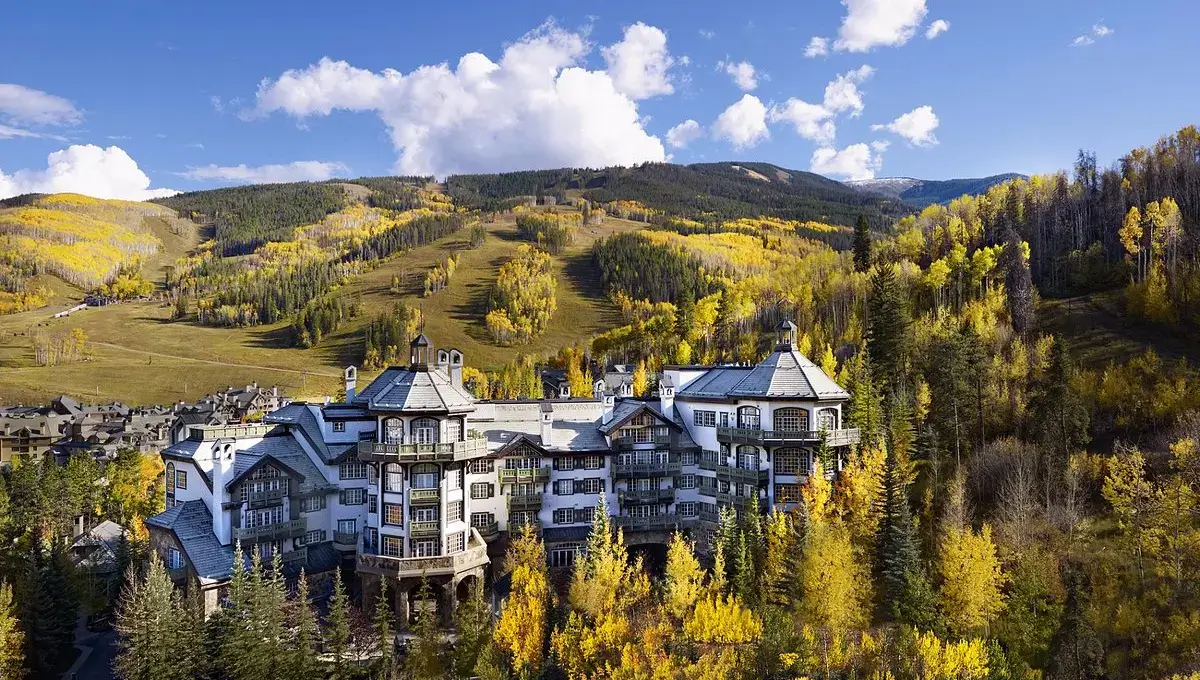 This region is home to the well-known Beaver Creek Resort, which hosts one of the top ski competitions in the world every December, drawing hundreds of competitors and spectators.
This lovely village offers much more than just snow-related activities thanks to its 1800 acres of terrain, which range from moderate slopes to steep bumps to excite skiers of all abilities.
There is something for everyone to enjoy, thanks to the performing arts center, children's museum, and several hiking paths on the village's outskirts.
Several cafes and eateries offer a variety of mouthwatering experiences to suit all tastes and budgets. If all of this isn't enough, Beaver Creek offers breathtaking Rocky Mountain views from almost everywhere.
---
3. Yosemite National Park, California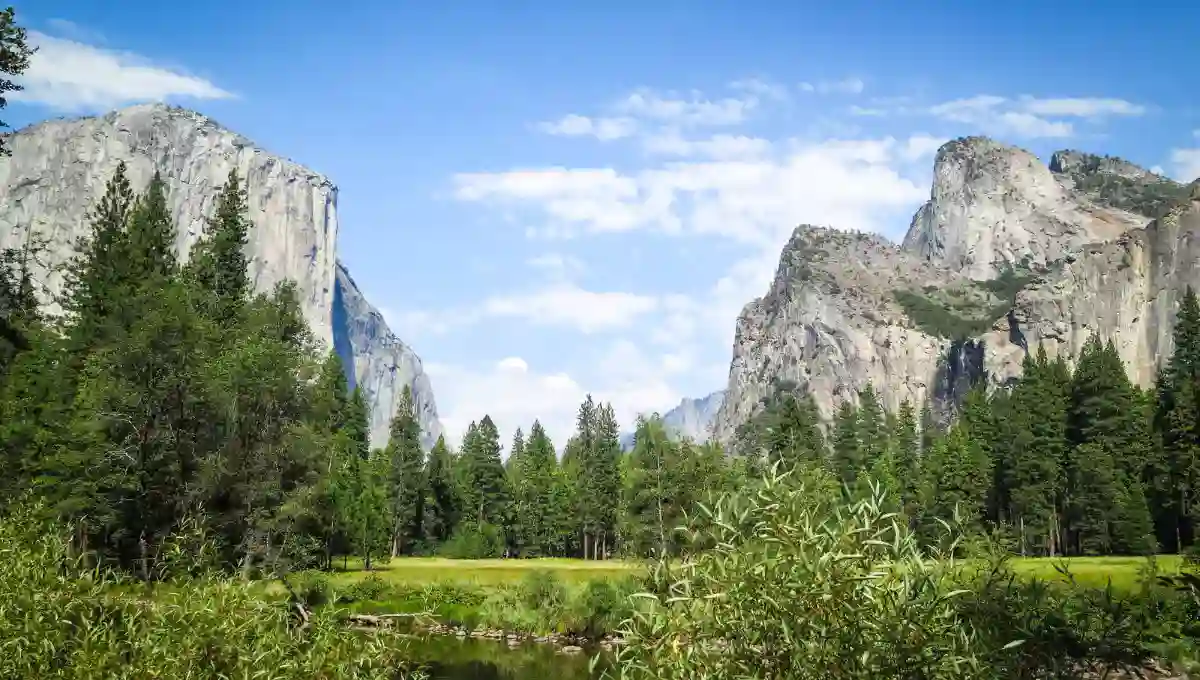 This national treasure is renowned for its exceptional year-round beauty, which includes towering granite monoliths, magnificent waterfalls, lakes, and deep valleys adorned by enormous old-growth sequoia trees.
One of the best places to visit in the winter is Yosemite National Park, which is converted into a winter wonderland with the first snowfall.
The Sierra Nevada Mountain Range is visible in every direction, no matter where you are. El Capitan, Half Dome, Yosemite Falls, Tenaya Lake, Tunnel View, and Glacier Point are a few must-see attractions. The highlight for photographers may be seeing the Firefall at Horsetail Falls at sunset.
---
4. Key West, Florida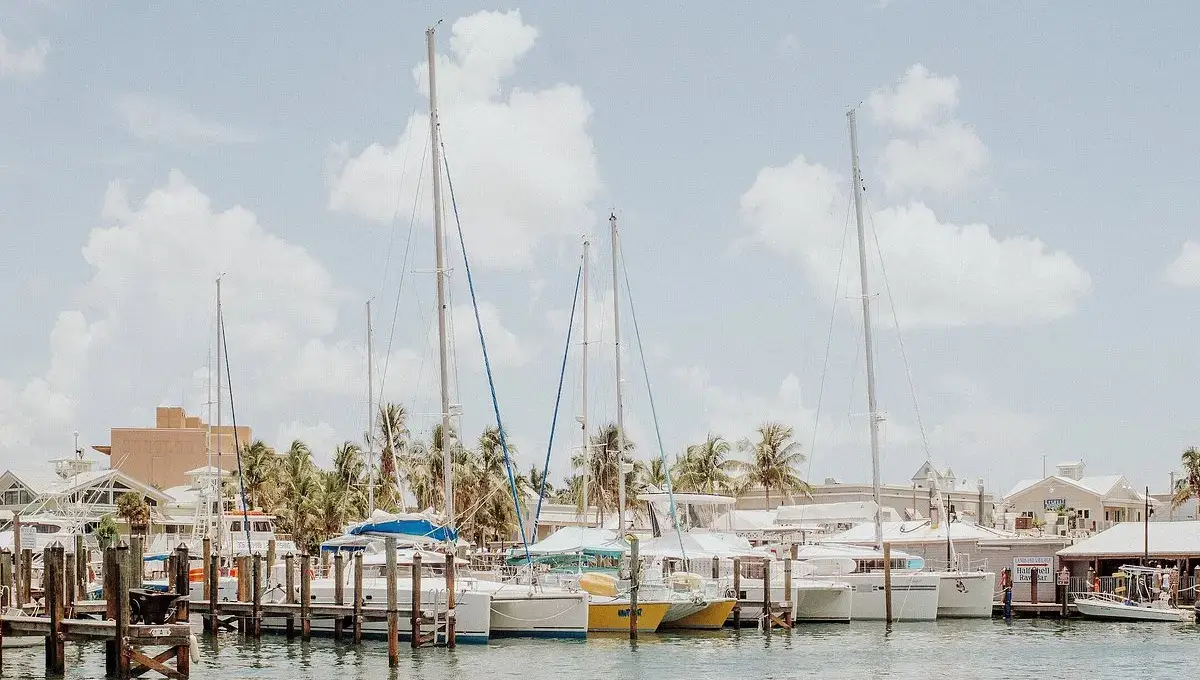 If you want a winter vacation without cold, snow, or rain, Key West, Florida, the southernmost point of the USA, is the best choice.
This tiny island can be reached by car even from the mainland through the Overseas Highway, which travels across the Florida Keys.
Key West is one of the top winter vacation destinations in the US due to the island's tropical environment, with winter temperatures ranging from 64 to 80°F. Anyone who enjoys the ocean and white sand beaches will find all they need on this idyllic island.
Fort Zachary Taylor Park, Higgs Beach, and the nearby Dry Tortugas offer fantastic chances for kayaking, sailing, fishing, glass-bottom boat tours, snorkeling, scuba diving, and other water sports. Is there a better way to combat the wintertime blues?
---
5. Kings Canyon National Park, California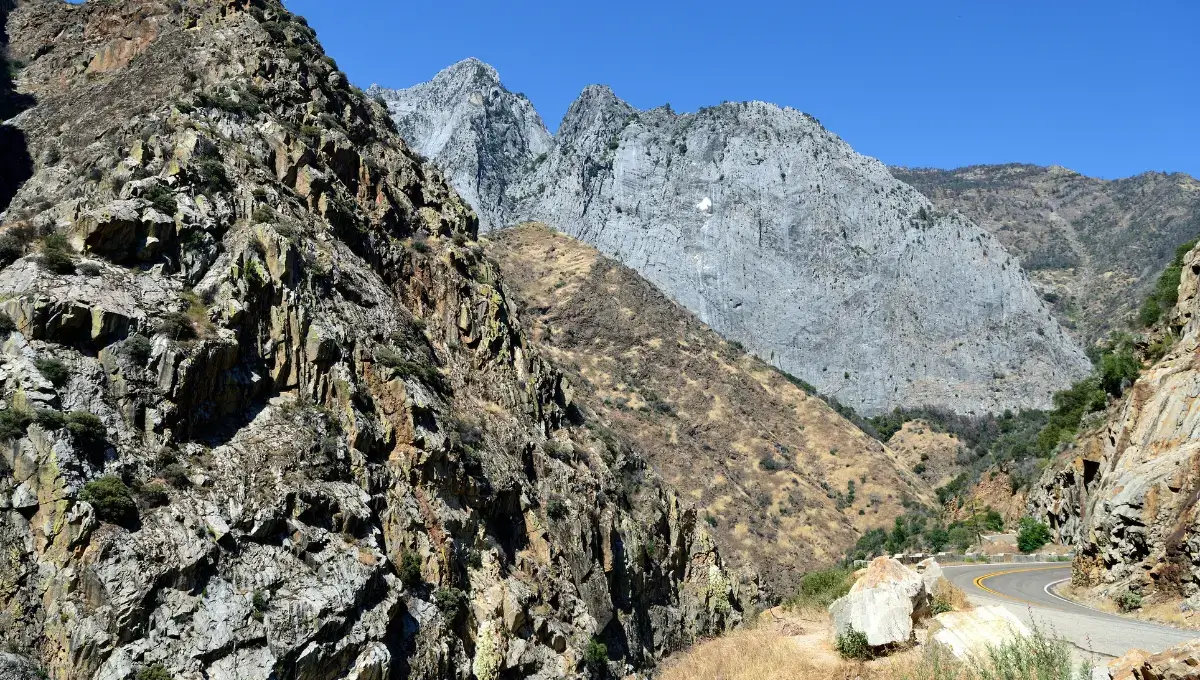 Go no further than Kings Canyon National Park, another national gem, if you're struggling with winter holiday ideas.
In terms of beauty, this park rivals Yosemite, but for the exact entrance cost, you can also enter the nearby Sequoia National Park, which is just as magnificent.
The breathtaking beauty includes towering granite cliffs, vast valleys sculpted by glaciers, the raging Kings River, and dense stands of giant sequoia trees.
See the General Grant, commonly called the Nation's Christmas Tree and the second-largest tree in the world, while hiking through Grant Grove or riding a horse!
---
6. Vail, Colorado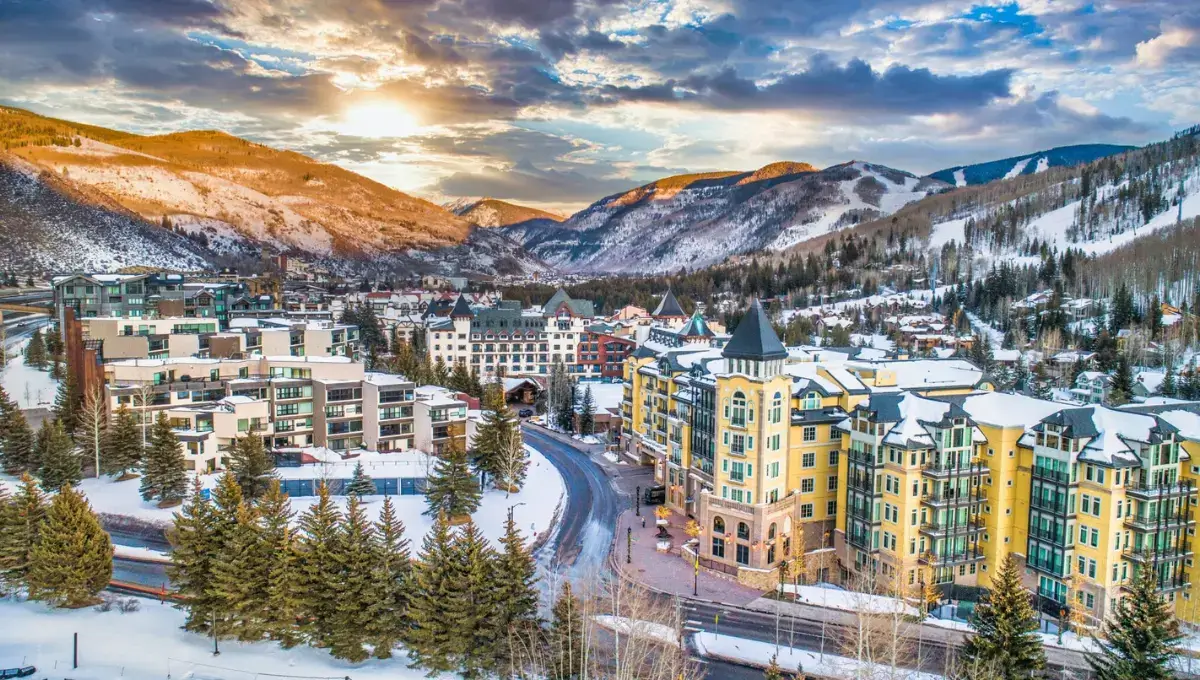 If skiing is your thing, Vail should be a top contender for your upcoming winter vacation. This adorable tiny town boasts of being one of the most popular skiing destinations in the world, making it the ideal day trip from Denver!
Vail offers over 5,000 acres of skiable slopes with breathtaking mountain vistas and 350,000 acres of pristine forest, everything you need for a fantastic family winter vacation.
This adorable chocolate box picture hamlet, located in the foothills of the Vail Mountain range, has a lot to offer.
Together with superb skiing, snowboarding, skating, and other traditional winter activities for all skill levels, there are endless shopping, dining, and lodging options to suit all interests and budgets.
---
7. Mt. Mount Hood, Oregon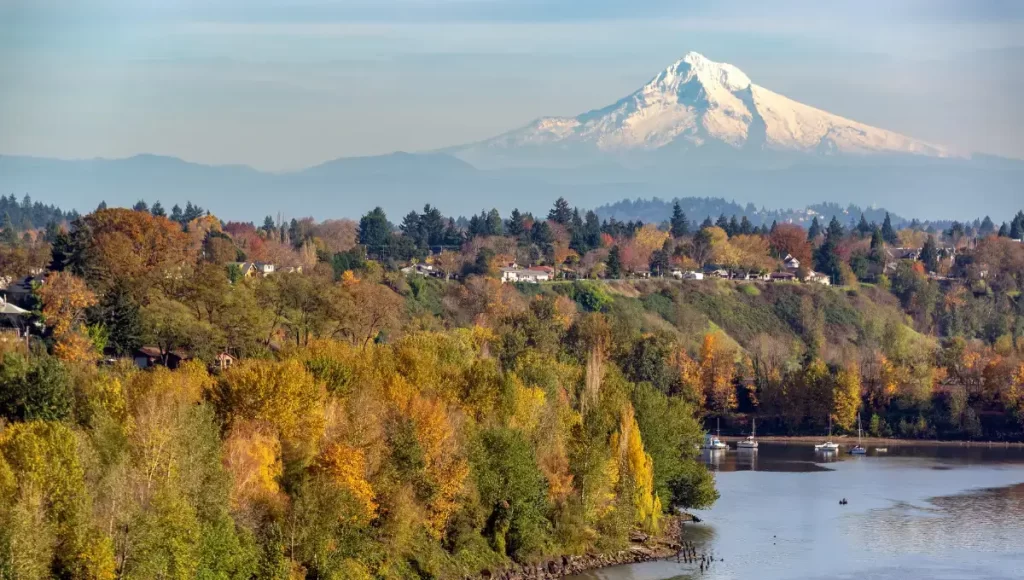 Mt. Hood, which rises to a height of 11,240 feet, is in the middle of Mt. Hood National Forest, which spans a million acres.
This dormant volcano is a popular year-round tourist destination about 90 minutes from Portland by car. But the snow transforms this breathtaking alpine terrain into an enchanted winter wonderland.
Nearby family-friendly ski slopes, rustic cabins in the woods, and uncomplicated campgrounds provide various lodging options, winter sports, and magnificent scenery.
Wintertime activities like skiing, tubing, snowshoeing, snowboarding, hiking, playing in the snow, or enjoying leisurely drives for sightseeing are unforgettable.
---
8. Big Bend National Park, Texas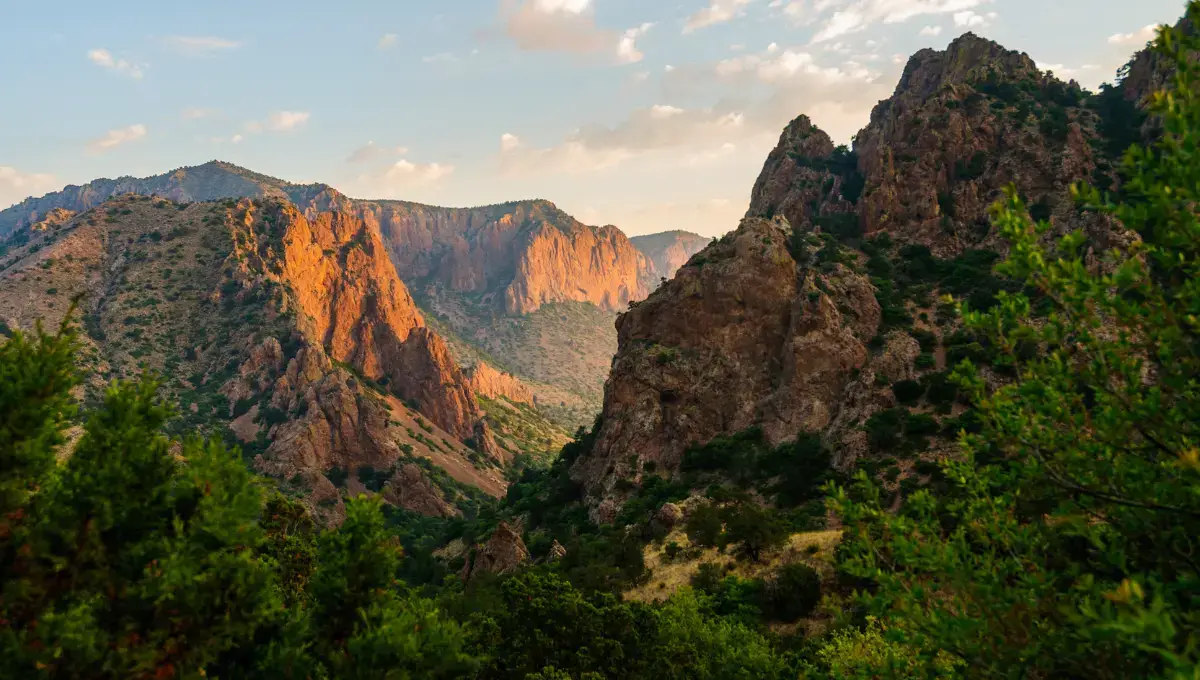 A great winter getaway is Big Bend National Park, which is situated close to the Rio Grande River on the southwest border of Mexico and Texas.
Big Bend is one of the best places to travel in winter in the USA because the highs there frequently exceed 100°F, forcing the closure of some park areas. (Possibly one of Texas' best national parks in the winter as well.)
The warm winter climate makes trekking the trails much more pleasant. Also, the park contains hot springs that you may enjoy and get chilled in! Hiking is the best pastime in Big Bend.
The Lost Mine Trail, Window View Trail, Grapevine Trail, Boquillas Canyon Trail, and Santa Elena Trail are a few of the most well-liked hikes.
The Santa Elena Trail, which passes through the renowned Santa Elena Canyon and the Rio Grande, is one of my favorite hiking routes.
---
9. Mount Rainier National Park, Washington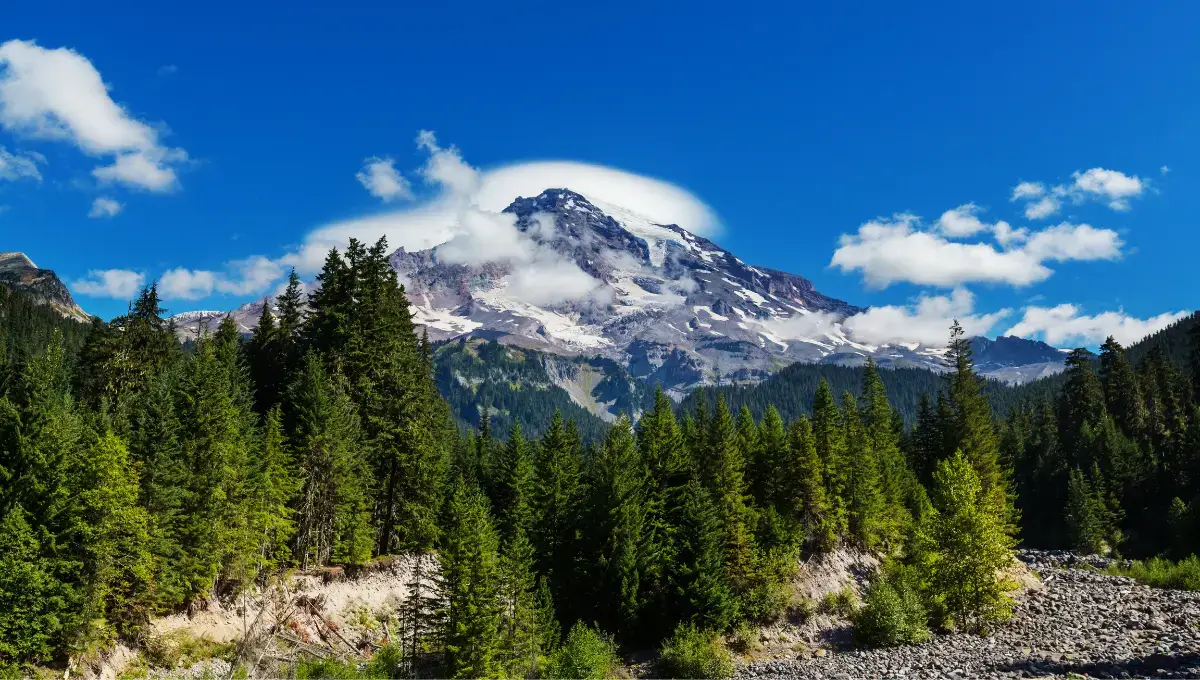 It is common for Mount Rainier National Park to spring to mind first when people consider winter vacations in the US. Mount Rainier, the tallest mountain in the Cascade Range, reaches 14,410 feet above sea level.
The 142 square miles of pure wilderness environment that surrounds this active volcano are adorned with old glaciers, azure alpine lakes, rivers, waterfalls, lovely valleys, and stunning meadows that are filled with animals.
Longmire, the park's historical section, and the museum Sunrise are all worthwhile stops to make if you want to take in the magnificent mountain vistas.
The old-growth forest and spectacular cascade at Ohanapecosh, Christine Falls, and Reflection Lakes, as well as the nearly surreal reflection of Mount Rainier on a still winter day, are all worth visiting.
---
10. Crested Butte, Colorado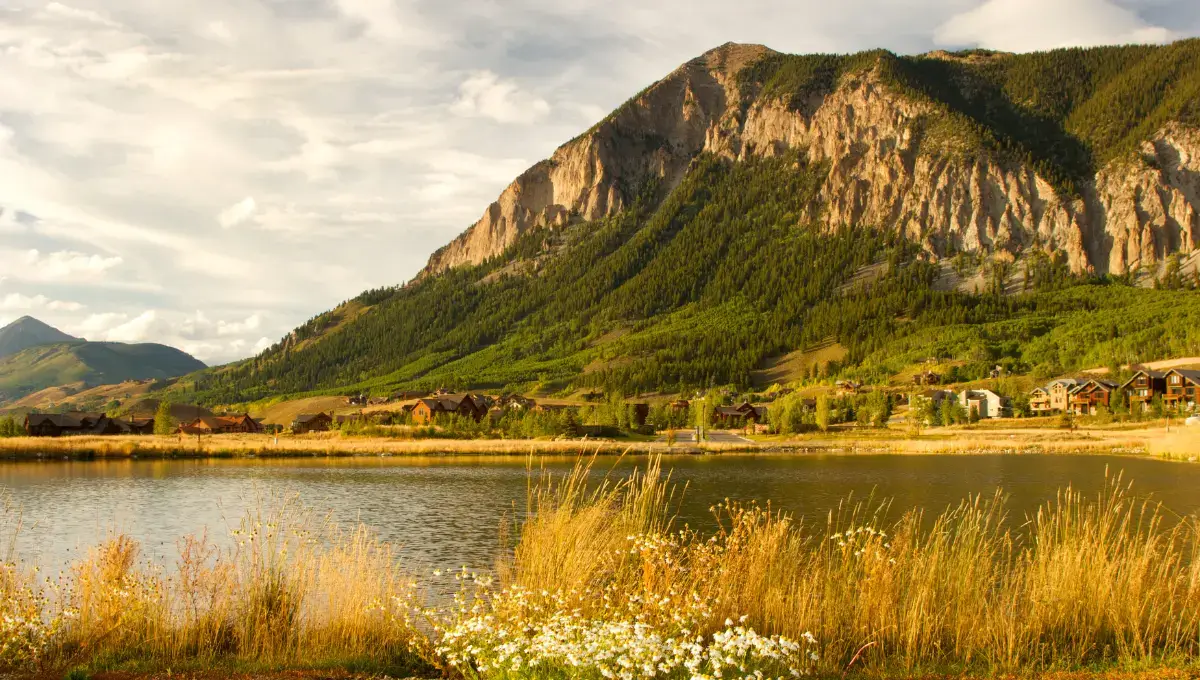 Anything that can be done on snow is done in this tiny hamlet in the Colorado Rocky Rockies.
In addition to the breathtaking mountain and wilderness environment, Crested Butte provides outstanding lift-served skiing terrain, snowboarding, gorgeous Nordic ski routes, ice skating, snowshoe hiking, sleigh rides, and everything else you can imagine.
There is an abundance of lodging to accommodate everyone's needs, and the town has a fantastic selection of fine dining establishments to please every palate.
With all the conveniences and recreational opportunities close, this location has unmatched beauty. There are also free shuttle bus services to the distant ski regions.
---
11. Castle Rocks State Park, Idaho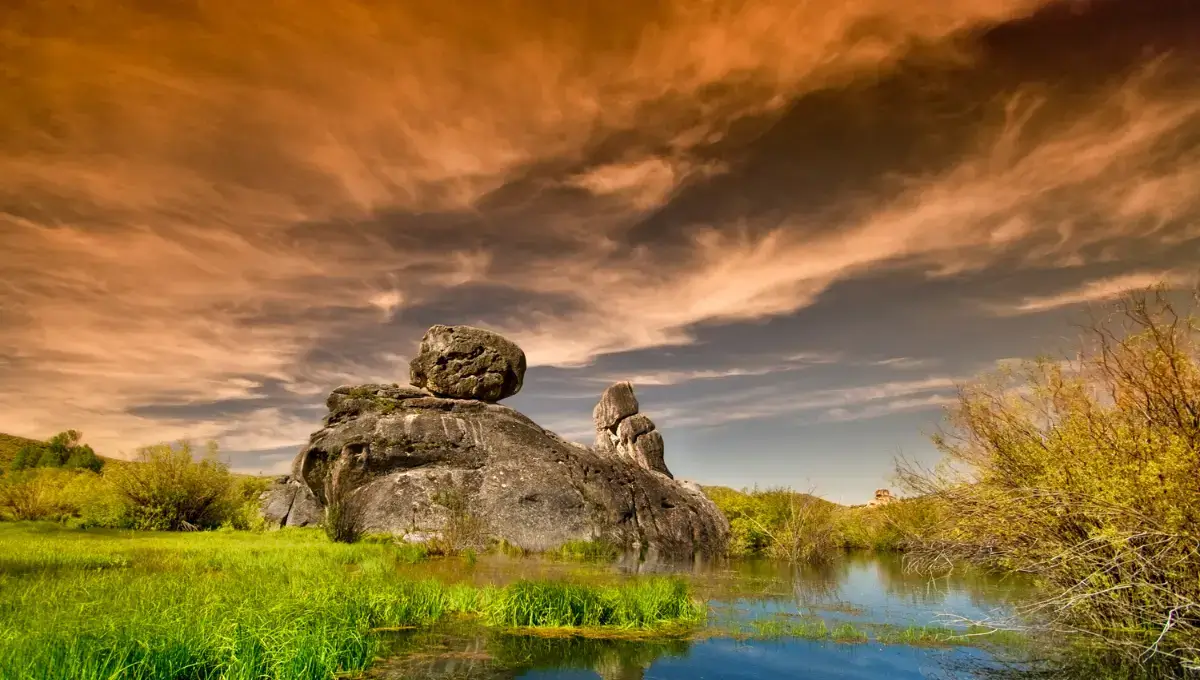 This state park, which is situated at Big Cove at the foot of the Albion Mountains, provides a wide variety of excellent Nordic and snowshoe hiking trails through the most unusual landscape of vast farmlands, enormous pine forests, and enormous and dramatic rock formations sculpted by nature over millions of years.
Together with a variety of animals like moose, coyotes, cougars, and deer, this area is also home to a large number of birds like horned owls, northern shrikes, and rough-legged hawks.
In the winter, this area is almost surreal and weird, and enormous icicles develop on the snow-covered rock pillars and caves. Every turn revealed a wonderfully breathtaking vista.
---
Best Winter Destinations in the USA: Embrace the Seasonal Magic
Below are some more places that are perfect for winter vacations as per the need.
Best Places to Go in the Winter for Warm-Weather Escapes
When the winter chill settles in, many travelers seek solace in warm-weather destinations across the USA. Here are some top places to consider for a sun-kissed winter vacation:
Miami, Florida: Known for its vibrant nightlife, beautiful beaches, and year-round pleasant climate, Miami offers a perfect escape from the winter cold.
San Diego, California: With its mild winters and picturesque coastline, San Diego is a haven for beach lovers and outdoor enthusiasts.
Honolulu, Hawaii: Experience the ultimate tropical paradise with warm temperatures, pristine beaches, and a rich cultural heritage.
Phoenix, Arizona: Enjoy sunny days and explore the stunning landscapes of the Sonoran Desert during your winter getaway in Phoenix.
Best Winter Destinations in North America: Where Winter Comes Alive
From breathtaking snowy landscapes to cozy winter retreats, North America boasts a diverse array of winter destinations. Consider these captivating places for your winter adventure:
Banff National Park, Canada: Marvel at the majestic Canadian Rockies, frozen waterfalls, and serene lakes in this winter wonderland.
Lake Placid, New York: Embrace the spirit of the Winter Olympics in this charming Adirondack village, offering ice skating, bobsledding, and more.
Quebec City, Canada: Step into a fairytale as you wander through the cobblestone streets, admire ice sculptures, and savor French delicacies.
Taos, New Mexico: Experience a unique blend of culture and winter sports in Taos, where skiing and snowboarding meet Native American traditions.
Best Snow Vacations for Non-Skiers: Winter Fun Beyond the Slopes
Not everyone is drawn to skiing and snowboarding, but fear not, as there are plenty of snow-filled destinations offering alternative winter activities:
Yellowstone National Park, Wyoming: Explore the magical winter wilderness through guided snowshoe tours, wildlife spotting, and geothermal wonders.
Lake Tahoe, California/Nevada: Besides skiing, Lake Tahoe offers snowmobile adventures, snowshoeing, and breathtaking lake cruises.
Aspen, Colorado: Non-skiers can enjoy sleigh rides, winter hiking, and indulging in Aspen's world-class dining and shopping scene.
Cheap Winter Vacations with Snow: Affordable Winter Escapes
Traveling on a budget? You can still experience the magic of winter without breaking the bank. Check out these affordable snow destinations:
Gatlinburg, Tennessee: Enjoy the charm of the Great Smoky Mountains with affordable cabin rentals and mesmerizing winter landscapes.
Bend, Oregon: Explore the winter wonderland of Bend with budget-friendly accommodations and a plethora of outdoor activities.
Whitefish, Montana: This cozy mountain town offers skiing, snowshoeing, and winter festivals without the extravagant price tag.
Best Winter Vacations in the World: Globetrotter's Delight
If you're seeking an extraordinary winter experience beyond the USA, these international destinations will captivate your wanderlust:
Reykjavik, Iceland: Witness the Northern Lights dance across the Arctic sky and explore ice caves and geothermal hot springs.
Innsbruck, Austria: Delight in the enchanting winter atmosphere of the Austrian Alps with charming Christmas markets and ski resorts.
Hokkaido, Japan: Experience a winter wonderland with powder snow, hot springs, and the unique culture of Japan's northern island.
Cheap Winter Vacations All-Inclusive USA: All-Inclusive Bliss on a Budget
For an all-inclusive winter escape without leaving the USA, these destinations offer fantastic value for your money:
Myrtle Beach, South Carolina: Enjoy warm temperatures, oceanfront resorts, and a wide array of activities on this budget-friendly beach getaway.
Orlando, Florida: Experience the magic of theme parks, comfortable accommodations, and family-friendly all-inclusive packages.
Cancun, Mexico: While technically outside the USA, Cancun offers affordable all-inclusive resorts and an abundance of sun and sand.
Best US Cities to Visit in Winter: Urban Winter Charms
Cities come alive in winter, adorned with holiday decorations and festive celebrations. Explore these cities for a memorable winter experience:
New York City, New York: Embrace the holiday spirit with ice-skating at Rockefeller Center and marvel at the dazzling Christmas displays.
Chicago, Illinois: Despite the cold, Chicago offers winter delights like Christkindlmarket and magnificent views from the Willis Tower.
Portland, Oregon: This hip city comes alive with holiday markets, cozy coffee shops, and festive light displays during the winter season.
Fun Places to Go in the Winter Near Me: Local Winter Adventures
If you're looking for nearby winter getaways, consider these charming destinations close to home:
Lake Tahoe, California/Nevada: For those living on the West Coast, Lake Tahoe offers a stunning winter escape within reach.
Asheville, North Carolina: Experience a cozy winter in the mountains, with craft breweries, charming B&Bs, and scenic hiking trails.
Stowe, Vermont: East Coasters can indulge in the quintessential winter experience in this New England town, complete with picturesque snow-covered landscapes.
Winter is a time of magic and adventure, and the USA has no shortage of incredible destinations to explore during this enchanting season. Whether you crave warm-weather escapes, snowy wonderlands, or unique experiences, these best winter destinations in the USA will leave you with cherished memories to last a lifetime.
---
FAQs For Winter Destinations In The USA
There are a lot of questions that come to our mind while making reservations for destinations In the USA, some of the commonly asked questions are answered below.
Q. What is the winter holiday in the US?
A. The winter holiday in the US is commonly celebrated as Christmas, a festive time of year with traditions, decorations, and gift-giving.
Q. Where is hot in the USA in December?
A. Southern Florida, including Miami and the Florida Keys, experiences warm temperatures in December, making it a hot destination for winter travelers.
Q. What state has the worst winters?
A. North Dakota is often regarded as having some of the harshest winters in the US, with extremely cold temperatures and heavy snowfall.
Q. What city has the warmest winter?
A. Among major cities, Honolulu, Hawaii, is known for its warm and pleasant winter climate, attracting visitors seeking a tropical escape.
Q. Is December a good time to visit California?
A. Yes, December is a great time to visit California, especially in Southern California, as the weather remains mild, and there are festive holiday activities to enjoy.
Q. Are the Best Winter Destinations in the USA only for experienced skiers?
A. Not at all! The USA offers winter destinations suitable for all skill levels. Whether you're a beginner or an advanced skier, there are resorts with slopes tailored to your abilities.
Q. What are some of the non-skiing activities to enjoy in winter destinations?
A. Apart from skiing, winter destinations offer a variety of activities such as snowboarding, snowshoeing, ice-skating, snowmobiling, and even scenic winter hikes.
Q. Do I need to book accommodations in advance during the winter season?
A. The best time to witness the northern lights in Anchorage is during the colder and darker months from September to April.
Q. Which winter destination is perfect for a family vacation?
A. ake Tahoe in California/Nevada is an excellent choice for a family vacation, offering a wide range of family-friendly activities and stunning natural beauty.
Q. Are winter destinations in the USA budget-friendly?
A. While some winter destinations can be expensive, there are affordable options available, especially if you plan your trip well in advance and look for deals.
---
Conclusion
the USA has a wide variety of amazing winter vacation spots that can satisfy each traveler's interests.
There is a fantastic winter getaway waiting for you, with the snow-capped peaks of Aspen, the cultural allure of Santa Fe, and the wild adventures of Jackson Hole.
Take advantage of the winter's magic to make enduring memories with your loved ones.
So, prepare for a memorable winter adventure at one of the Best Winter Destinations in the USA by packing your warmest clothes and making a smart travel plan.
---
Tell Us In The Comments As per You Which One is the Best Winter Destinations In The USA?
Also, don't forget to book your personalized holiday package with Fiery Trippers. Let us make your vacation a romantic as well as a dreamy getaway.
---