Are you planning a trip to Mexico and looking for the best beers in Mexico? If you have no idea, what are the famous beers in Mexico? This article will help you in finding the best Mexican beer brands.
Is Beer Cheaper In Mexico? Mexico often offers cheaper beer prices when compared to many other nations. Breweries can produce beer at a lesser cost thanks to the lower cost of living in the nation, which results in lower costs for customers. Local manufacturing additionally reduces the need for costly imports, which can help keep beer prices in Mexico affordable.
Mexico has always been a favorite vacation spot for those seeking sand, surf, and sun. However, the nation also provides a distinctive and thrilling destination for beer lovers that often goes unnoticed by its rich and diverse beer culture. Mexican beer has a lot to offer everyone, from classic lagers to flavorful craft brews.
Mexican history, culture, and identity are all strongly influenced by beer culture. People from all walks of life love and enjoy the common beverage known as beer. Beer is a common beverage in Mexican culture, whether it be in crowded city streets or beachside bars.
Why Mexico is an Exciting Destination for Beer Lovers? Mexico is home to a vibrant and passionate beer culture, with a long and storied history. There are numerous breweries and beer types across the nation, ranging from big commercial brands to little independent breweries.
This guide's objectives are to give readers an in-depth knowledge of Mexican beer culture and to assist them in learning about the best beers that Mexico has to offer.
We will go into the background of Mexican beer, the various beer varieties that are enjoyed there, the top breweries and beer bars to visit, and much more.
This guide includes something for everyone, whether you are an experienced beer enthusiast or are just interested in the world of Mexican beer.
---
Here Are The List 11 Best Beers in Mexico For Travellers To Enjoy Mexican Beer Magic
In light of this, here is a list of the top Mexican beers, which includes a variety of straightforward, unsophisticated choices and some rarer, harder-to-find jewels.
Corona Extra
Cerveza Pacífico Clara
La Lupulosa
Noche Buena
Montejo
Psicosis Imperial
Tiniebla
Señor Matanza
Indio
Stout De Olla
Negra Modelo
1. Corona Extra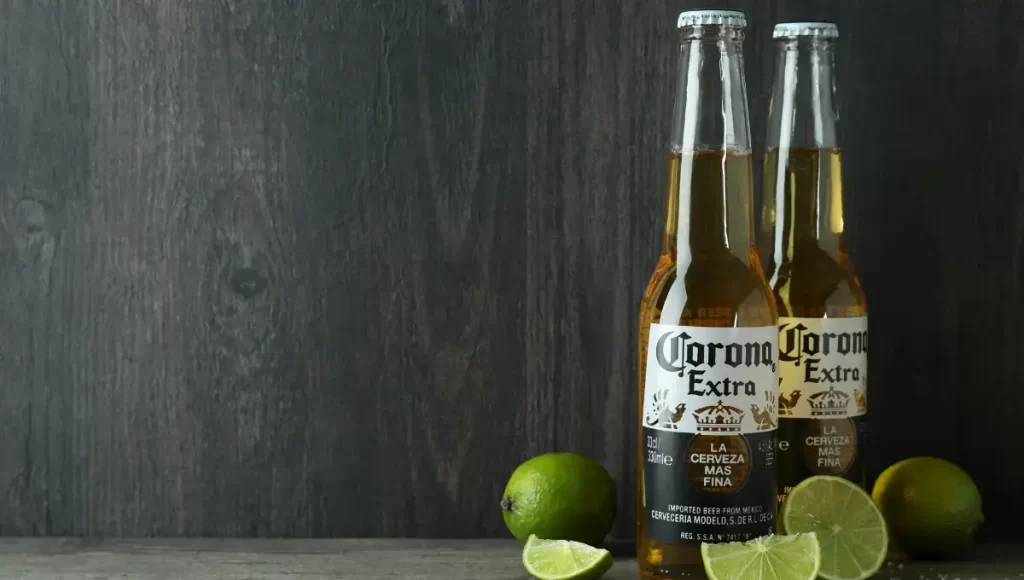 Corona, arguably Mexico's most well-known beer, is simple to acquire and easily recognized because of its distinctive clear glass packaging.
It has a mild flavor that isn't overpowering, and when served ice cold with a wedge of lime put into the bottle, it is incredibly refreshing.
If you want a traditional Mexican beer you can consume outside in the sun, Corona is an always-reliable alternative.
It might not be a significant favorite, with people looking for intriguing beers full of nuanced flavors to savor.
Also Read: Best Pyramids In Mexico
---
2. Cerveza Pacífico Clara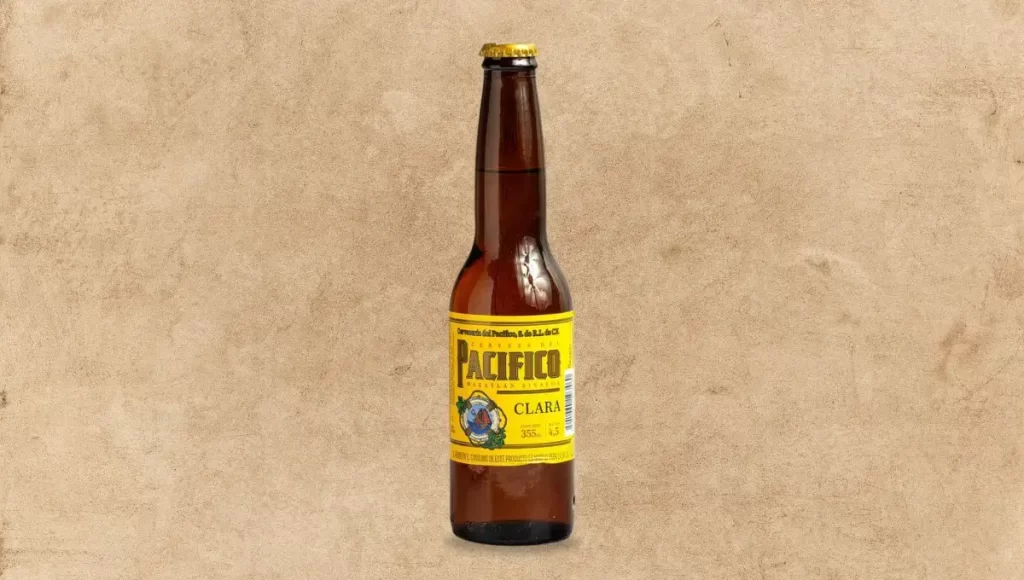 Pacifico, a venerable Mexican beer brewed for over a century, got its name from the city of Mazatlán on the Pacific coast, where the original brewery was located. Its color is a pale golden hue, with just enough carbonation to give it a vibrant mouthfeel.
Although no overbearing fragrances exist, it smells like a typical pale lager. However, you should still be able to detect grassy and foppish notes.
The flavor is consistent with the aroma, and those who find Corona to be too bland will enjoy this beer because it has a little richer flavor profile.
---
3. La Lupulosa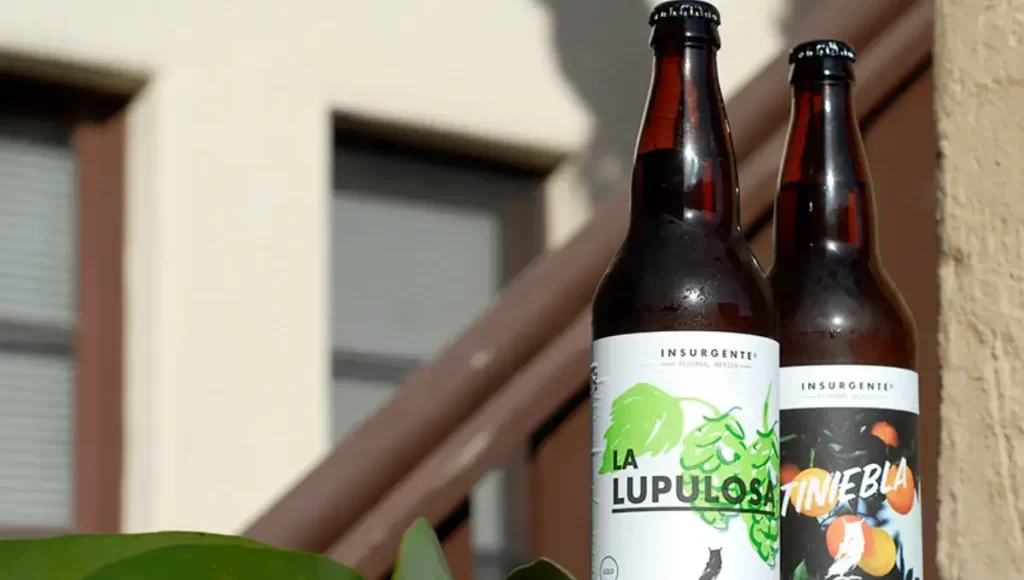 Craft brewers Insurgente, based in Tijuana, produce the excellent American hop-forward beer La Lupulosa in the American IPA style. It pours with a little hazy, yellow-amber color and a frothy foam that lasts a while.
This IPA has a good balance between the hop bitterness and the malty sweetness. There might also be some citrus flavors, and the aftertaste is mildly bitter.
Although the ABV is 7.3%, it doesn't stand out much in the taste. If you've had your fill of generic pale lagers, try this excellent beer from one of Mexico's best artisan breweries.
---
4. Noche Buena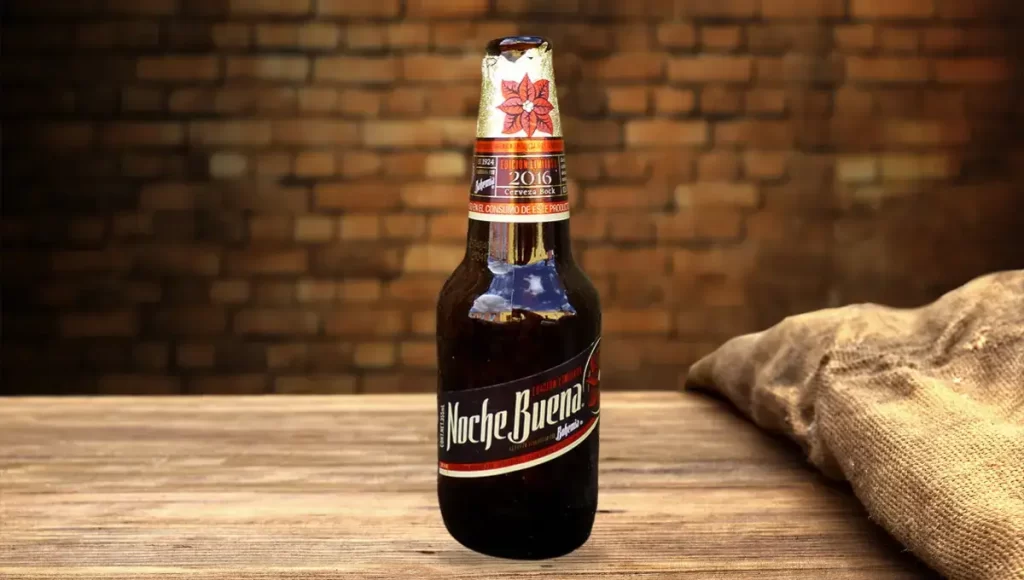 German immigrants arrived in Mexico in large numbers in the 19th century, and their influence can still be found in many of the beers brewed there. One is the seasonal 5.9% ABV Noche Buena, a typical German-style block.
It is topped with a thick, frothy head that tends to vanish rather rapidly, and it is brown with a faint red tint. The flavor is mainly comparable to the aroma, which has notes of malt and sweet caramel.
Additionally, there's a hint of bitterness, especially at the conclusion. If you see this kind of excellent beer being marketed, try it.
---
5. Montejo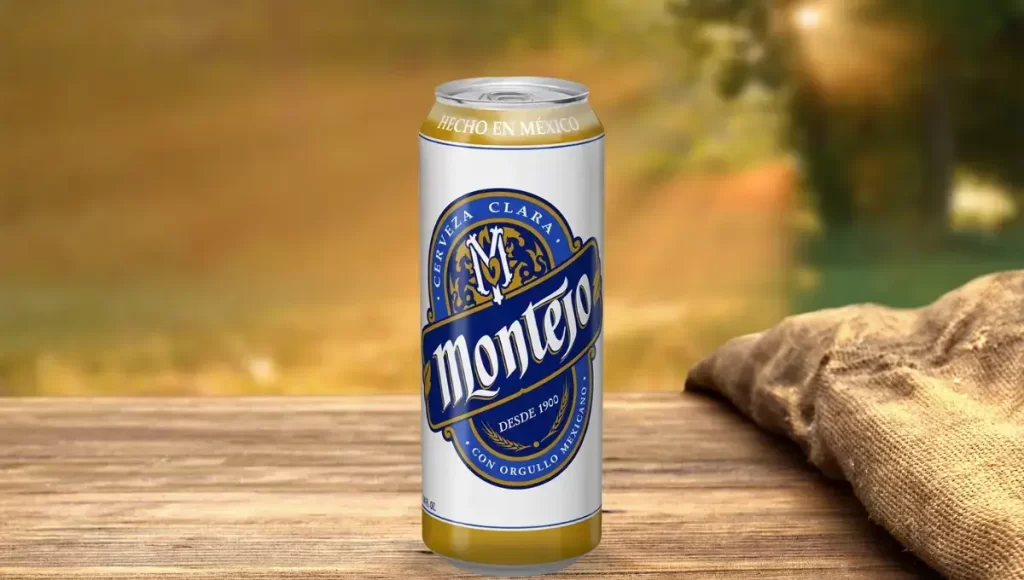 This beer is a pilsner in the Czech style, and it comes in a chic black can. There is a lot of carbonation, which makes the beverage bright and energizing.
It generates a light head that doesn't linger long in the glass and has a pleasing golden color. Corn and malt are two prominent smells in the nose, and these flavors are also evident in the mouth.
This beer has a slight sweetness, but it is well balanced by the correct amount of bitterness, making it easy to drink and perfect for occasions when you want something straightforward and unpretentious.
---
6. Psicosis Imperial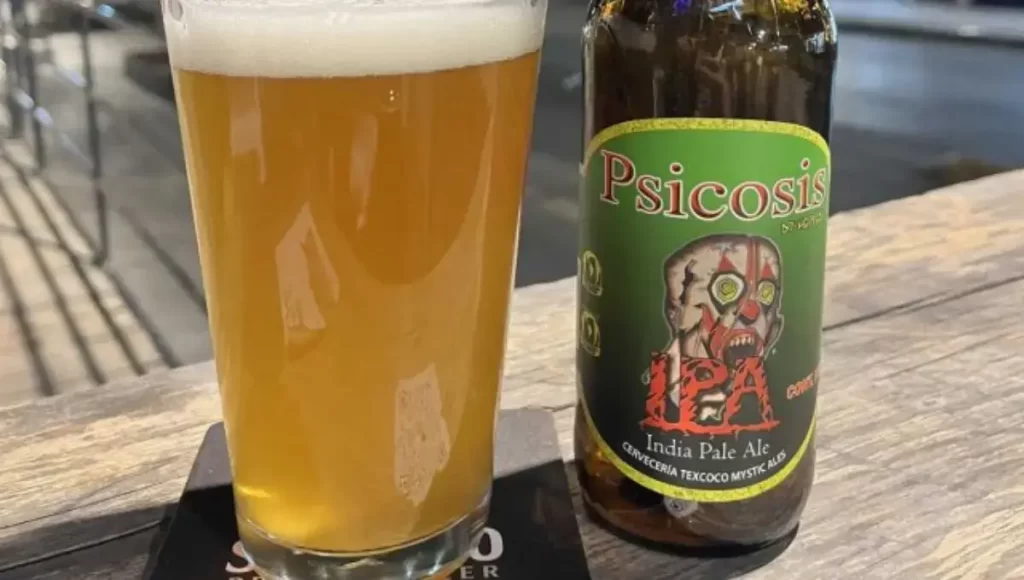 This beer from craft brewers Texcoco Mystic Ales is a huge, robust imperial IPA with a strong alcohol kick of 8.5%. It's one for folks who want their beers to have much going on. Rich gold in hue, it pours with only a hint of cloudiness.
The nose contains a diverse notes blend, including bread, fruit, and pine. When you taste it, you'll discover that the flavor profile is full of even more fruit, as well as a few undertones of spice and yeast.
This beer is surprisingly easy to drink despite its high alcohol content because the alcohol isn't overt in its aroma or flavor. However, you should still treat this beer carefully!
---
7. Tiniebla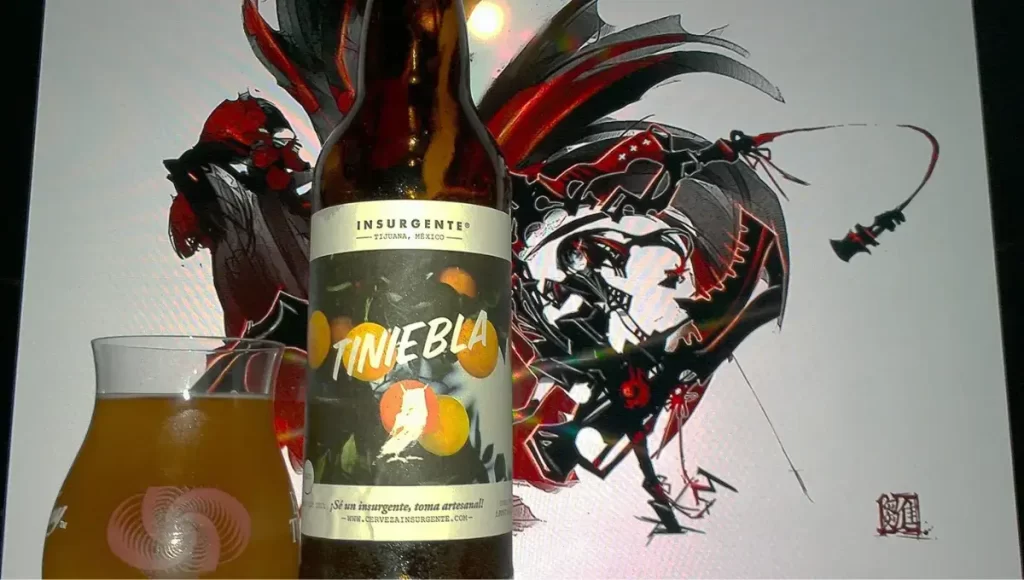 Being a wheat beer, the Tiniebla from Insurgente is unique. It's worth trying because there aren't many locally made examples of these products – it's the only one on our list. In addition, it makes a good beer on its own.
It has a hazy golden-yellow hue, a frothy white head, and flavors of wheat, orange, lemon, and spice on the nose and palate.
One of Mexico's top artisan breweries, Insurgente rarely makes a mistake. Therefore, you shouldn't hesitate to try them if you encounter this or any of their beers.
---
8. Señor Matanza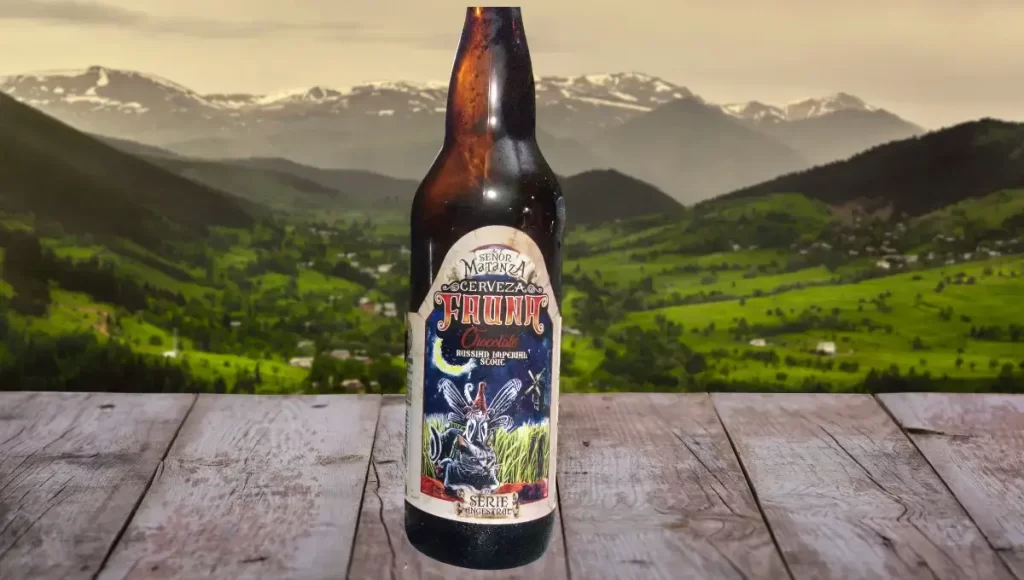 This is yet another brew from Cerveza Fauna, a potent 12% ABV Russian imperial stout. It has a reddish-black hue that is slightly opaque, and it has a thick, creamy head similar to what you'd find on top of a pint of Guinness.
Dark fruit dominates the nose, which is followed by a rich and complex flavor profile that combines other dark fruit with coffee, chocolate, and numerous other subtly flavored ingredients.
The alcohol flavor is surprisingly subtle for a beer of this strength. A superb beer that may be the best of the lot from a brewery that makes some great beverages.
---
9. Indio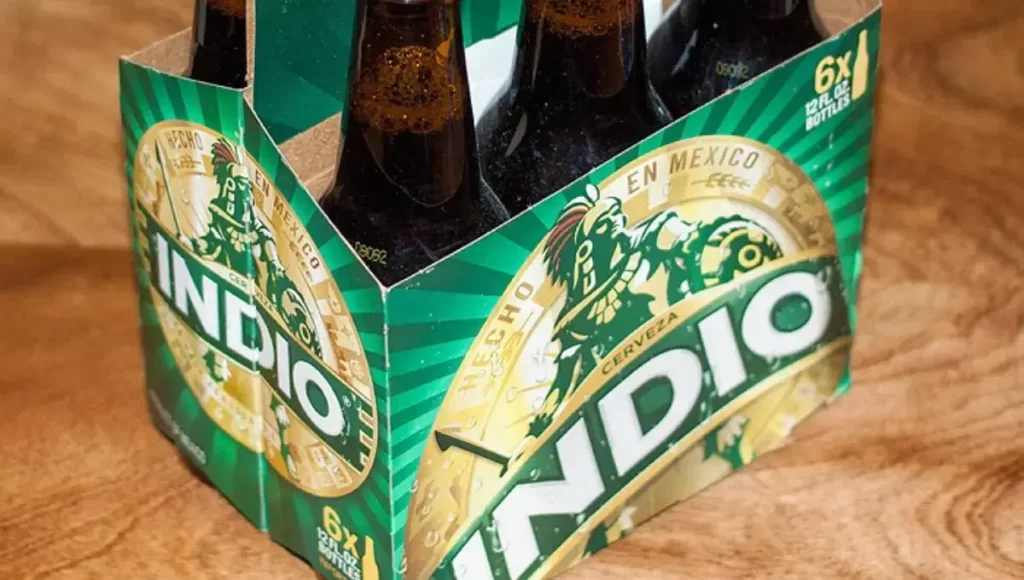 This Mexican interpretation of Vienna lager flows with a rich amber hue and creates a head that often lasts long before disappearing. Since carbonation is pretty powerful, it is vibrant and energizing to drink.
The nose and taste both exhibit a certain level of malty sweetness, as one could anticipate from the appearance and although some might describe it as rather bland, it goes down very quickly.
Since this beer only has 4.1% alcohol by volume, you can enjoy more than just one or two without feeling bad about it.
---
10. Stout De Olla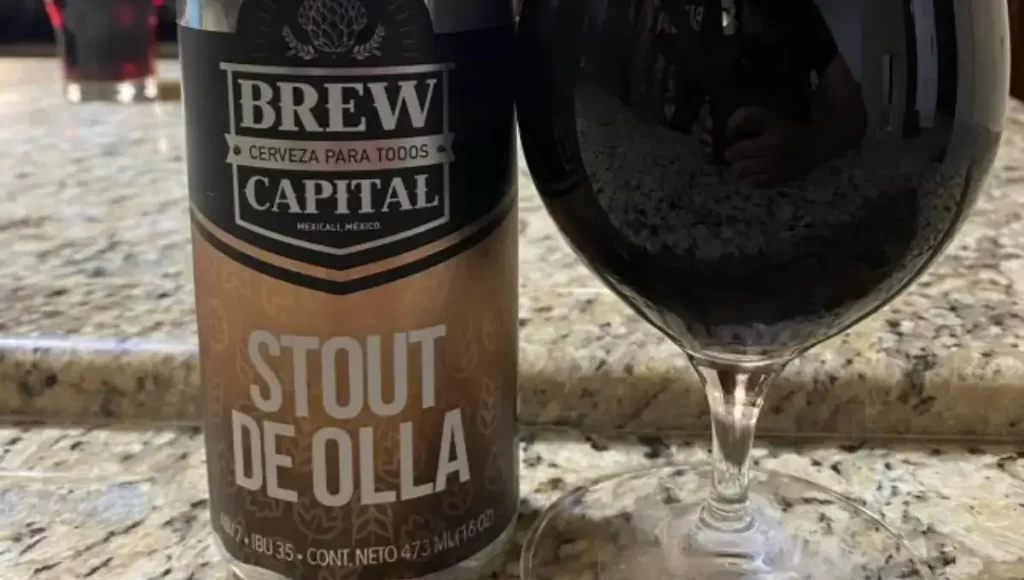 If you want to experience the wonders of Mexico's craft brewing culture, watch for this American-style stout from Cervecera Santa Sabina, which has an ABV of 6.8%. It has a creamy head on top that quickly dissipates and is a deep, dark black color.
You can anticipate tasting the same flavors that are present in the aroma, which includes coffee, chocolate, and a background note that may resemble cinnamon or vanilla. It starts with a slight sweetness before becoming more bitter toward the conclusion.
Overall, this beer is a commendable effort in this style and one that most stout drinkers would appreciate.
---
11. Negra Modelo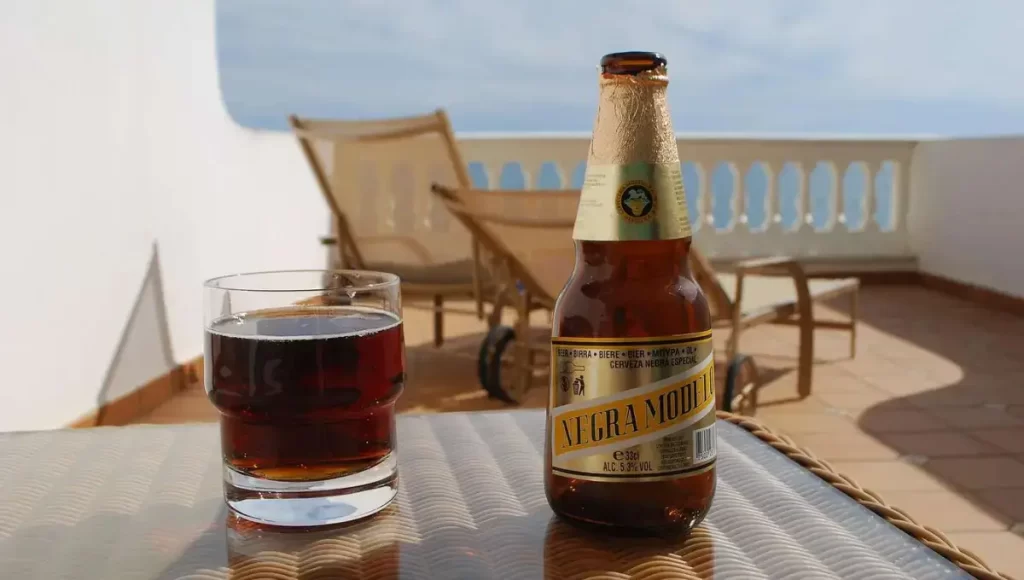 The Negra Modelo is a Munich-style Dunkel with a 5.4% ABV, a deep brown hue, and a low head. It is another beer demonstrating the German influences in Mexican beer brewing.
The flavors include caramel, bread, and possibly even toast, along with the expected malt flavors of a Dunkel.
After that, a hint of hops helps to balance out the sweetness. This beer, like many others produced in Mexico, may not compare favorably to some high-end craft brews.
Still, it is nevertheless enjoyable to sip if you can temporarily put your beer snobby hat aside.
---
Mexican Beer Styles
Below are some of the famous beer styles of Mexico.
Lager Beers
Lager beers are the most common type of beer in Mexico and are ideal for a hot beach day because they are light, crisp, and refreshing.
Overview of Lager Beers: Lagers ferment at lower temperatures than ales because they are made with bottom-fermenting yeast strains. As a result, there is a light, refreshing finish, and a clean, crisp taste.
Popular Lager Beer Brands in Mexico: Among the most well-known lager beer brands in Mexico are Corona, Tecate, and Modelo.
Ale Beers
Ale beers are less common than lagers in Mexico, although beer fans still enjoy them. Ales ferment at a higher temperature than lagers because they are made with top-fermenting yeast strains. This results in a more complex flavor profile with notes of fruit, spice, and caramel.
Overview of Ale Beers: Ales can range in flavor from light and refreshing to rich and complex, but they are often darker and more strong than lagers.
Popular Ale Beer Brands in Mexico: Dos Equis Amber, Indio, and Bohemia are some of the best-selling ales in Mexico, among other brands.
Stout and Porter Beers
Although Stout and Porter's beers are a relatively recent addition to the Mexican beer scene, craft beer lovers have started to enjoy them. These strong, dark beers are made with roasted malts and usually include flavors of caramel, chocolate, and coffee.
Overview of Stout and Porter Beers: Stouts and porters are characterized by their dark color and rich, complex flavors. Compared to lagers and ales, they are usually thicker and fuller-bodied.
Popular Stout and Porter Beer Brands in Mexico: The most well-known stout and porter beer brands in Mexico include, among others, Loba Porter, Cerveza Calavera Chocolate Porter, and Minerva Imperial Stout.
---
The History of Mexican Beer
Pre-Hispanic Beer Culture in Mexico: There is historical evidence of the production of beer expanding back to the pre-Columbian era in Mexico, where beer has been made for thousands of years. The "pulque" beverage was brewed by Mexico's indigenous peoples using a variety of ingredients, including corn and cactus.
The Introduction of Beer to Mexico by the Spanish: The Spanish conquistadors brought beer to Mexico for the first time in the 16th century. They started brewing beer using local components like maize and barley while bringing with them European brewing techniques.
The Rise of Industrial Beer Production in Mexico: Industrial brewing became more common in Mexico during the 20th century, with big businesses like Grupo Modelo and Cervecera Cuauhtémoc Moctezuma dominating the market. These businesses created well-known brands including Corona, Modelo, and Tecate.
Mexican Craft Beer Movement: Craft beer has gained popularity in Mexico in recent years, as shown by the increasing number of small, independent breweries there. These brewers focus on creating distinctive and flavorful beers with ingredients produced locally, and they have added to Mexico's growing craft beer market.
---
Craft Beer Scene in Mexico
The craft beer industry in Mexico has expanded quickly in recent years, with many small independent breweries creating distinctive and excellent brews. These brewers frequently concentrate on using materials produced locally and experimenting with various brewing methods to produce new and interesting flavors.
The Best Craft Beer Brands in Mexico
In Mexico, there are several top-notch craft beer brands, each with a distinctive flavor profile and style. Some of Mexico's top craft beer manufacturers include:
Cervecería Colima: Colima-based Cervecera Colima is well-known for its delicious IPAs and stouts.
Cervecería Wendlandt: Cervecera Wendlandt, which is based in Ensenada, Baja California, is well-known for its top-notch lagers and strong IPAs.
Border Psycho Brewery: Border Psycho Brewery, based in Tijuana, is renowned for its experimental and innovative approach to brewing. Its beers frequently feature unusual ingredients like cactus, chili peppers, and smoked malts.
La Brü: La Brü is a brewery in Mexico City that specializes in sour beers that are grown in oak barrels and made with wild yeast strains.
Popular Craft Beer Festivals in Mexico
Numerous well-known craft beer festivals take place in Mexico, attracting visitors from all over the nation and abroad. The following are a few of the most well-known craft beer events in Mexico.
Cerveza México: One of the biggest beer festivals in Latin America, Cerveza México is held yearly in Mexico City and features more than 400 unique beers from more than 100 breweries.
Ensenada Beer Fest: The Ensenada Beer Fest, a three-day celebration of craft beer, is held in Ensenada, Baja California, and features more than 100 brewers from all over the world.
Baja Beer Fest: The Baja Beer Fest, which takes place in Tijuana, is a well-liked festival that features over 50 different breweries and highlights the best of the local craft beer market.
Tips for Enjoying Mexican Craft Beer
There are a few things you can do to get the most out of your experience if you're new to the world of Mexican craft beer. Follow the following advice.
Start with a flight: If you're unsure of where to start, think about getting a flight of various beers. This will give you the chance to try a variety of flavors and decide which ones you prefer.
Pair your beer with food: In addition to good food that goes well with various beers, many craft beer pubs in Mexico also provide delicious meals. Ask advice from your server or try out different pairings on your own.
Visit breweries: If you have a strong taste for craft beer, you might want to visit a few of the nearby breweries. You will have the opportunity to try some of the freshest beer while also enjoying witnessing the brewing process up close.
---
Beer and Food Pairings in Mexico
Check out the below Mexican food that is perfect to eat with beer.
Traditional Mexican Cuisine and Beer Pairings
Pairing a beer with mouthwatering local cuisine is one of the best things about drinking beer in Mexico. The following traditional foods go well with the following beers.
Tacos al Pastor: With a crisp, light lager like Corona or Pacifico, these delicious tacos are made with marinated pork, pineapple, and onion.
Chiles Rellenos: These hot peppers, which can be stuffed with cheese or meat, go well with a rich, malty beer like Negra Modelo or Dos Equis Amber.
Mole Poblano: This rich, complex sauce goes nicely with a few strong beers like Modelo Especial or Bohemia and is often served with chicken or pork.
Modern Mexican Cuisine and Beer Pairings
Modern Mexican cuisine has been growing in popularity in recent years, with chefs adapting traditional recipes in their own distinctive ways. The best modern Mexican cuisines are listed below, along with the beers that go well with them.
Ceviche: This light beer like Tecate or Sol goes well with this refreshing seafood dish.
Tostadas de Tinga: These tostadas, which are topped with shredded chicken, chipotle sauce, and avocado, go nicely with beers like Victoria or Estrella Jalisco which have a slightly sweet taste.
Baja-style Fish Tacos: These mouthwatering tacos, which are made with battered and fried fish, cabbage, and a hot sauce, go nicely with a crisp, light beer like Corona Light or Modelo Chelada.
---
Conclusions
Mexico is the most significant exporter of beer worldwide. Despite being one of the top beer manufacturers in the world, this nation has a long history of producing beer that stretches back to the time of the Spanish Conquest in the 1500s.
Before the arrival of the Spanish, Mesoamerican cultures produced fermented alcoholic beverages. However, the Spanish did introduce beers made from wheat and barley, which is how many of Mexico's best beers came to be.
It would be sinful not to taste the excellent quality Mexican beers produced since then, as beer making has expanded! Every beer enthusiast (and beer snob) should read this page for the complete list of the best Mexican beers to sample.
---
FAQs About Best Beers in Mexico
There are a lot of questions that come to mind while drinking beer in Mexico, some of the commonly asked questions are answered below.
Q. What's the Mexican word for beer?
A. There are many slang terms in Mexican Spanish, and a book called MexiSlang is dedicated to them! While chela or chevre are common names for beer in Mexico, many also use the more generic Spanish term cerveza.
Q. What beer do Mexicans drink in Mexico?
A. What type of beer do the people in Mexico drink, you wonder? Tecate, Corona Extra, Modelo Especial, Pacifico, and Victoria are the most widely consumed beers in Mexico. All of these beers are mass-produced, but Mexicans still adore them.
Q. What do they call beer in Mexico?
A. The local term for "beer" is chela rather than the usual cerveza.
Q. What alcohol is famous in Mexico?
A. Tequila is the most well-known of all the popular Mexican drinks, and it is consumed in prisons all over the world. Tequila is distilled from fermented blue agave plants, but only a few locations in the nation are permitted to make it.
Q. What is the most popular beer in Mexico?
A. Corona Extra is the most popular beer in Mexico, and it's exported worldwide.
Q. What is the alcohol content of Mexican beer?
A. The alcohol content of Mexican beer ranges from 3.5% to 7%.
Q. What is the difference between a lager and a pilsner?
A. Lagers are typically lighter and have a milder taste, while pilsners are more full-bodied and have a slightly bitter taste.
Q. What is the best beer to pair with spicy food?
A. Light beers with a crisp flavor that balances the spice of the dish, like Corona Extra and Tecate, go well with spicy food.
Q. Are there any non-alcoholic Mexican beers?
A. Yes, there are several non-alcoholic Mexican beers available, including Modelo Especial Alcohol-Free and Sol Cero.
Q. Where can I buy Mexican beer outside of Mexico?
A. Mexican beer is widely available worldwide and can be found at most supermarkets and liquor stores.
Q. Why is Corona beer so cheap in Mexico?
A. Corona is locally brewed in Mexico, reducing the need for costly imports. The low cost of living in the nation makes it possible for breweries to produce beer more affordably. Corona is in high demand in Mexico, which allows for large production and lower prices.
---
Tell Us In The Comments As per you Which One Is The Best Beers in Mexico?
Also, don't forget to book your personalized holiday package with Fiery Trippers. Let us make your vacation a romantic as well as a dreamy getaway.