Are you a gym freak who plans on visiting Miami and searching for a good gym there? This article can help you find the best gyms in Miami if you are unaware of which are the available options.
🏋🏻‍♂️How do I choose the right gym in Miami? Consider factors like location, facilities, classes, and staff support when selecting a gym that aligns with your needs.
Miami, often associated with sun, sand, and style, is also a hub for fitness aficionados.
The city's commitment to health and wellness is evident through its exceptional array of gyms, each offering a unique fitness experience.
Whether you're a local resident or a visitor, the allure of Miami's best gyms is irresistible, promising both physical transformation and a rejuvenated mindset.
---
Here Are The List Of The 11 Best Gyms in Miami: Elevating Your Fitness Regimen
Embarking on a fitness journey requires the right environment and resources. Miami's best gyms are equipped with cutting-edge facilities, motivational trainers, and a supportive community to propel you toward your fitness aspirations.
We will look at the best Gyms in Miami, which are likely to attract your attention and provide you with the amazing workout experience
RedBike Studios
Barry's Training Camp
Miami Strong Gym
Equinox Brickell Heights
Fitbox Method
Magic City Rock Gym
Sobe Pilates
305 Yoga
Elev8tion Fitness
Peak 360 CrossFit
Legacy Fit
1. RedBike Studios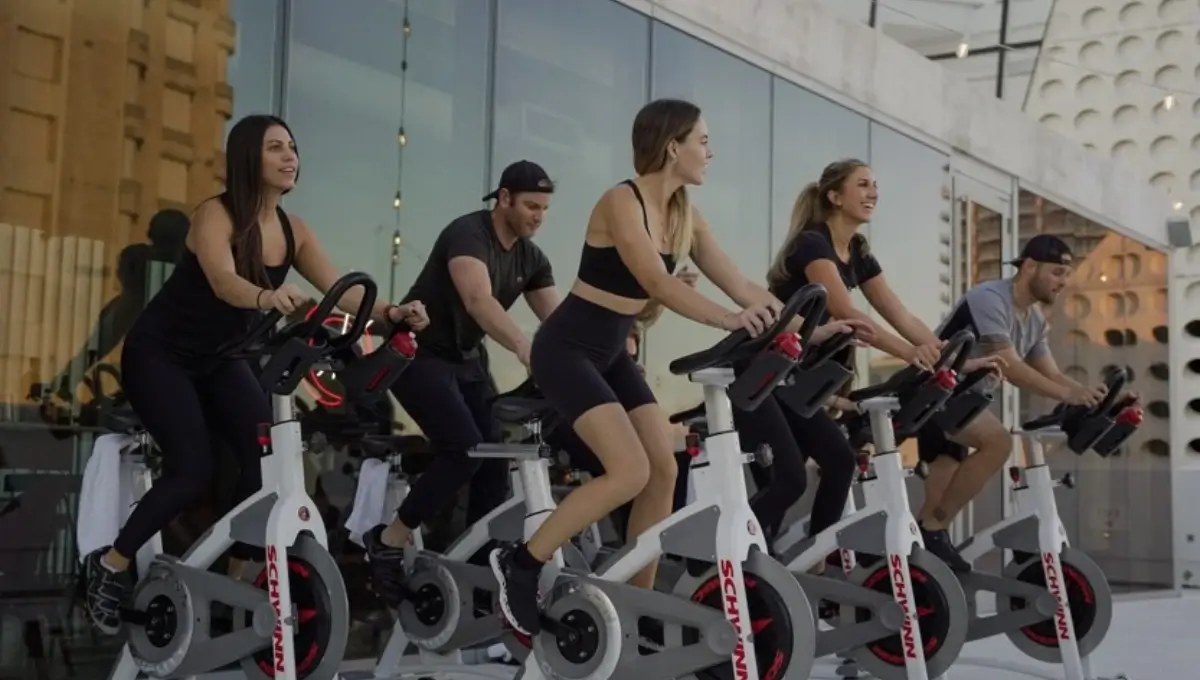 RedBike Studios is a Miami-based training center specializing in indoor cycling sessions that increase endurance and aerobic fitness.
Current stationary cycles are available in the studio, with a high-energy ambiance, vibrant music, and motivational trainers to keep clients interested and inspired during their workouts.
Classes in traditional cycling, interval training, and yoga fusion are all available at RedBike Studios.
To keep customers motivated and interested, the studio conducts special events and challenges in addition to regular lessons.
RedBike Studios is a fantastic option for anyone searching for an efficient and pleasurable cardio workout in Miami because they are dedicated to creating a welcoming and inclusive environment for all.
---
2. Barry's Training Camp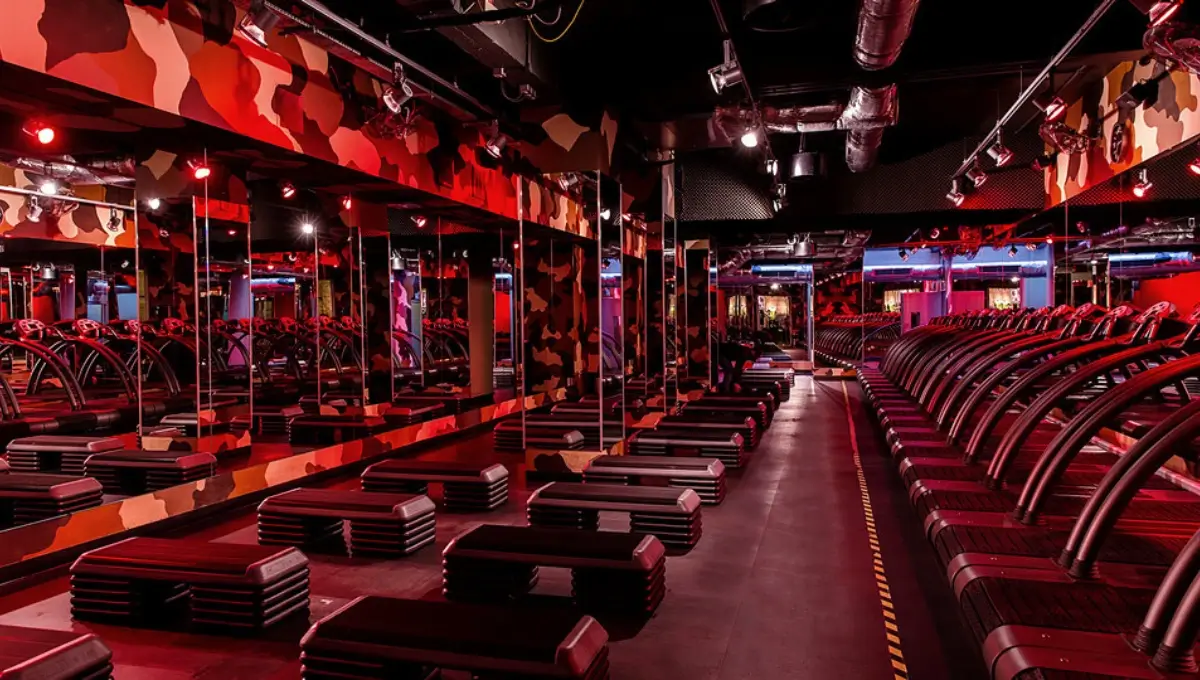 Barry's red rooms are constantly crowded with individuals working out. The courses, which combine all the advantages busy people need to enjoy in a novel one-hour interval technique, are led by energizing celebrity trainers.
The cardio running lessons are broken down into a half-hour on the treadmill and 25–30 minutes of strength training focused on various body parts, followed by a well-earned cool-down.
This combination of high-energy activity bursts and brief periods of low-energy exercise is known as interval training.
Packages range from $145 for five classes to $1,200 for fifty, with prices per class starting at $32. 30 courses in 30 days are included with a Miami Barry Legend membership for $400.
---
3. Miami Strong Gym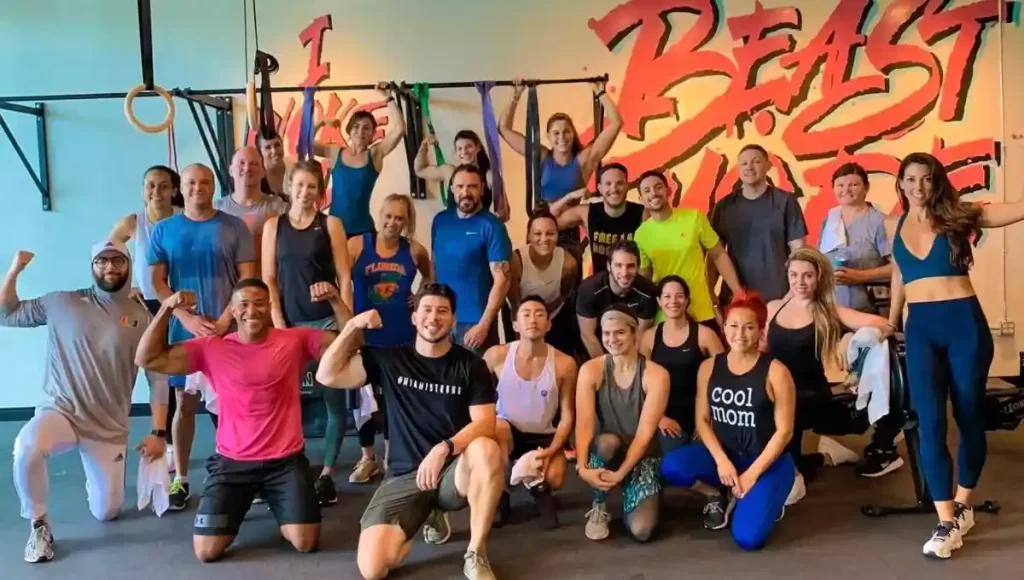 Experience the pinnacle of fitness at The Weight Room. This gym boasts unparalleled equipment, featuring exclusive machines for a unique workout.
With impeccable cleanliness and knowledgeable staff, including expert trainers Edwin and Chris, we pride ourselves on being one of the finest gyms in Miami.
Join Miami String Gym for a transformative journey to build lean muscle using top-notch global equipment. Expect variety and excitement in your workouts as we target each muscle group effectively.
Try us for a day at $35, refundable upon membership signup. Enjoy discounts for online registration and a money-back guarantee if unsatisfied. Unlock your fitness potential now!
---
4. Equinox Brickell Heights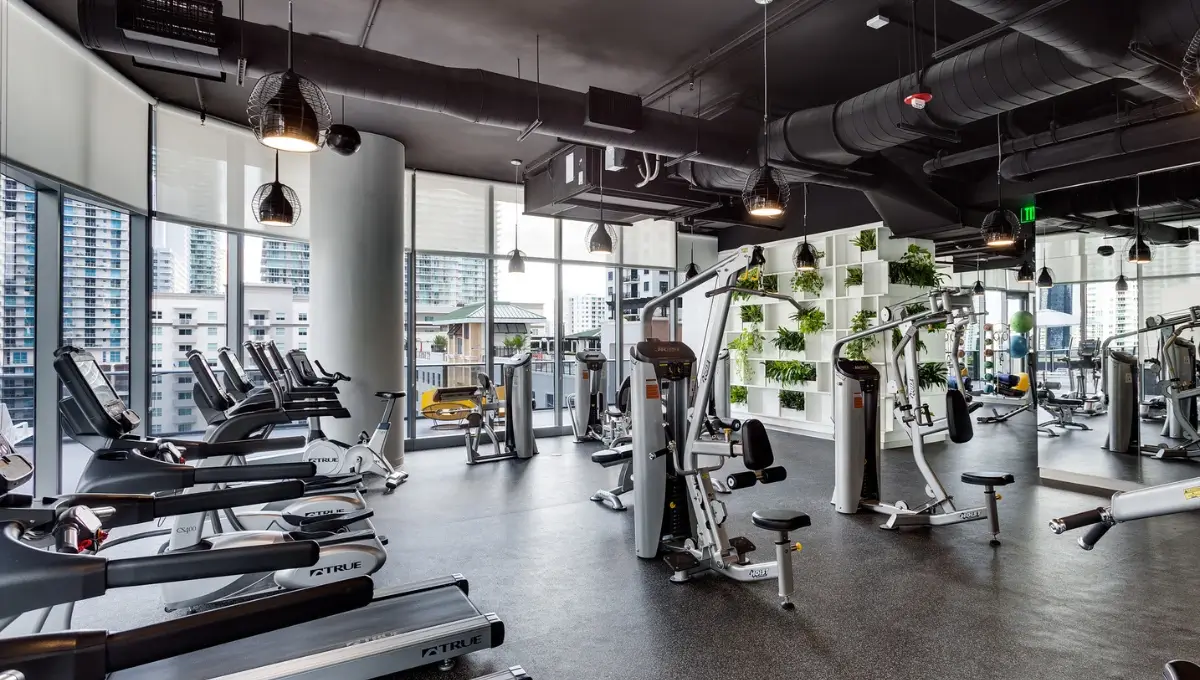 The idea of a distinctive wellness destination is advanced by Equinox, a high-end fitness center with locations all around Magic City.
Modern yoga, Pilates, and cycling studios are available at the clubs, offering personal training, running opportunities, a spa, locker rentals with laundry service, eucalyptus steam rooms, and shop spaces.
Additionally, there are coffee shops and juice bars where you can meet people. The Coral Gables Equinox allows members to cool off in the indoor workout pool after a workout, and the Brickell Heights Equinox provides its patrons with an outdoor recreational pool and deck where they can unwind.
Although there are different membership costs, the majority include a $300 initiation charge and $172 to $260 monthly for full club access.
---
5. Fitbox Method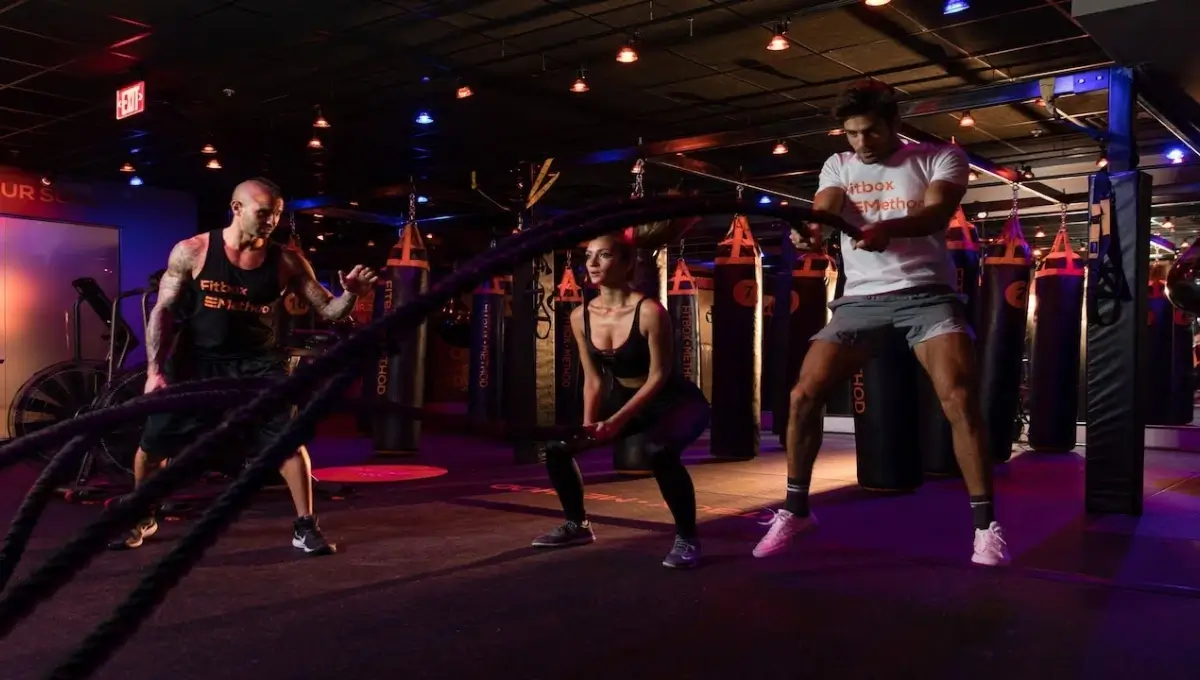 This Edgewater group workout center provides a distinctive boxing and weightlifting boot camp experience.
The program calls for quick, efficient 60-minute total-body workouts that combine cardio boxing and resistance training through fitness boot camps, circuit training, and high-intensity interval training.
The one-hour "lifestyle workouts" aim to raise blood pressure, cholesterol levels, insulin sensitivity, agility, balance, and confidence. Additionally, for up to 38 hours following the lessons, your body will continue to burn calories.
Along with moving your body to music in a studio with dark, ambient lighting, resistance training is added to the mix so that you can also gain muscle.
Classes begin at $15, and an unlimited membership costs $169 a month. In 2020, a new site in Brickell is expected to open.
---
6. Magic City Rock Gym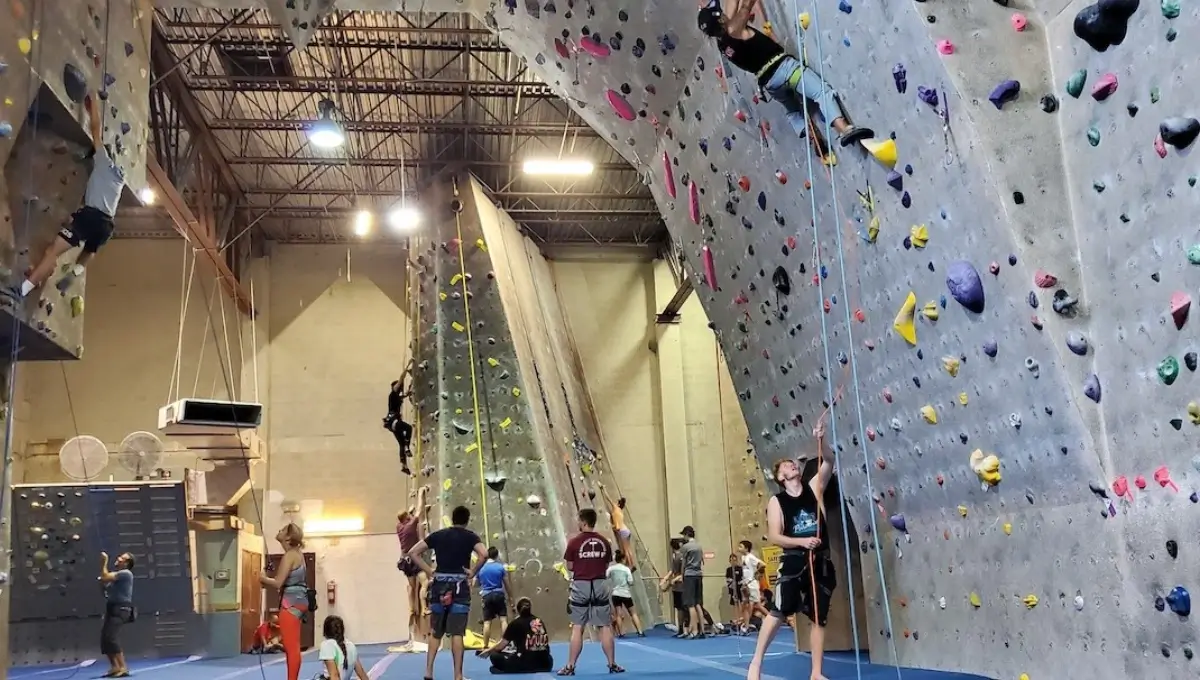 If rock climbing is something you want to attempt this year, visit Magic City Rock Gym in West Kendall, where locals and athletes at the national level have been coming together since 1997 for the leisure activity. If heights aren't your thing, there is still plenty to do here.
Rock climbing is a strenuous activity that will test your strength and endurance. This welcoming training facility, which is 14,000 square feet, also provides a range of weekly yoga and fitness courses.
The cost of a monthly membership is $76, and day passes with equipment rentals are available for $29 each. Packages for families start at $116.
---
7. Sobe Pilates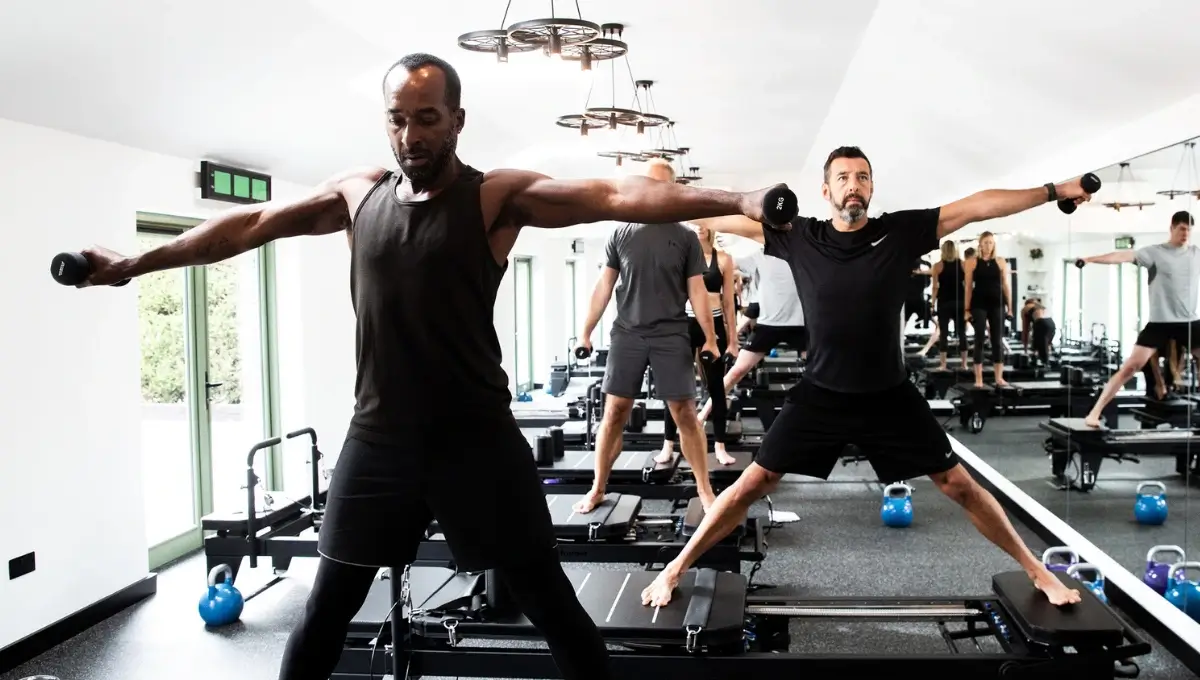 Susie Karvelis and Tina Bassanese teach Pilates, a set of exercises rapidly gaining popularity in the 305, in their fully equipped Miami Beach studio.
They know the postures and strategies for giving practitioners a stronger core, making them ideal for the beach, in addition to aiding in the development of control and precision.
The instructors at Sobe Pilates provide individualized solo and pair sessions to empower their clients via managing back pain, postural improvement, pregnancy and postnatal work, and injury rehabilitation.
Breathing and focus are required during reformer classes, and manual therapy is added to private sessions for Ki-Hara and isolated active stretching. A single course costs $35, while a package of 20 classes costs $540.
---
8. 305 Yoga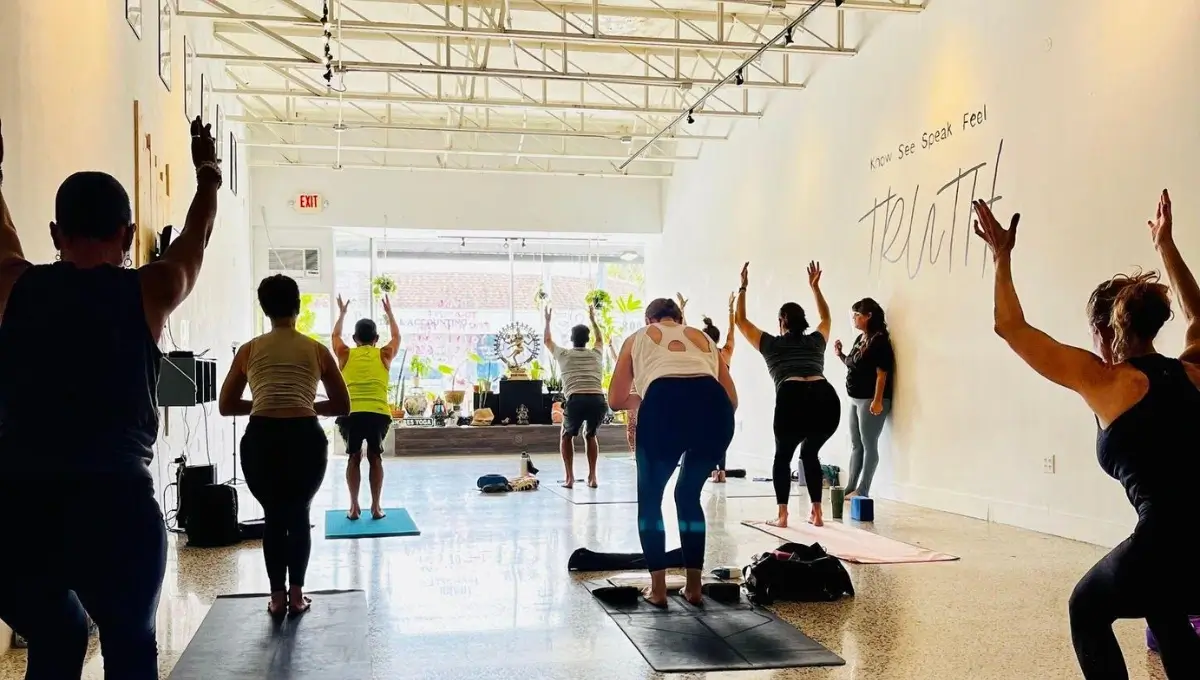 Yoga, Pilates, and meditation sessions are all available at the Miami-based yoga studio 305 Yoga. Yoga mats, props, and weights are available at the class to assist clients in achieving their fitness objectives.
305 Yoga fosters a warm and accepting environment for everyone, regardless of experience or ability level. To meet the demands of its customers, the studio provides physical and online classes.
To give customers a complete health experience, 305 Yoga also holds workshops and events all year long in addition to its regular programs. Miami's 305 Yoga is conveniently placed near major thoroughfares.
305 Yoga is a fantastic place to discover equilibrium and calm in the middle of a hectic metropolis because of its emphasis on mindfulness and community.
---
9. Elev8tion Fitness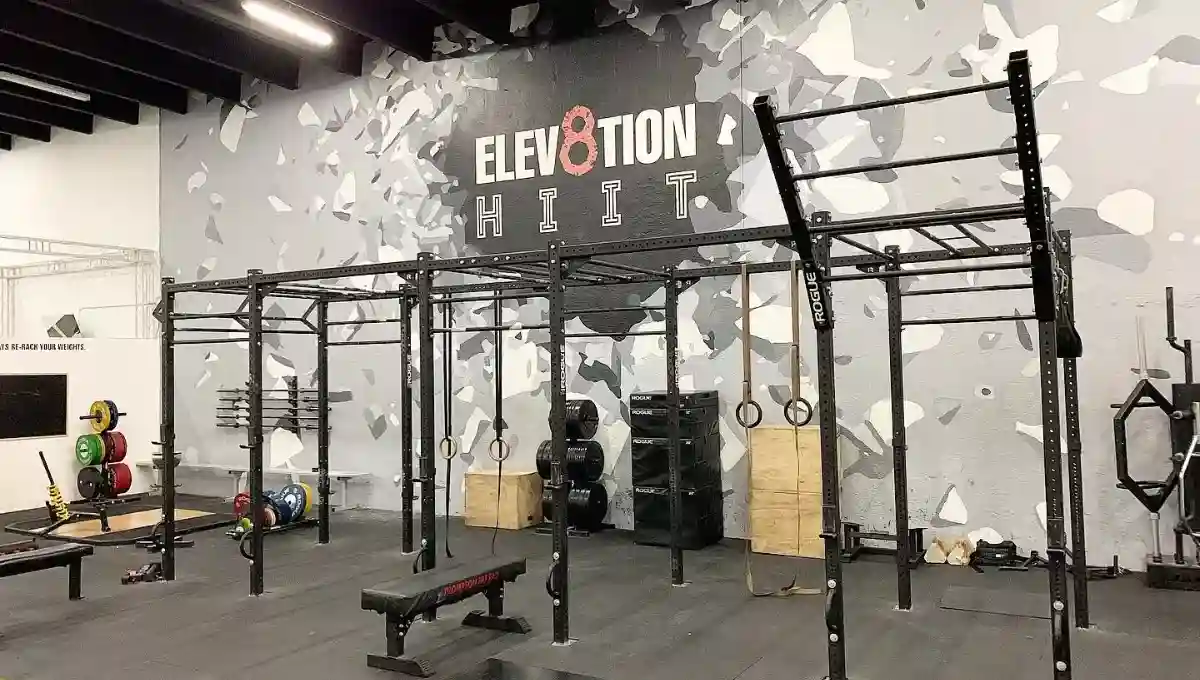 Established in 2017, Elev8tion Fitness thrives as a vibrant community of passionate, results-oriented individuals. These gyms serve as havens for those devoted to health and wellness, fostering a dynamic environment.
Experience exclusivity with our top-tier equipment, including brands like Hammer Strength, Hoist, Rogue, and more.
Elev8tion Fitness offers not only WiFi access but a host of amenities. Recognizing the challenges of fitness journeys, we offer diverse training styles tailored to your needs.
Plus, enjoy a complimentary training session to kickstart your transformation. Ready to elevate your fitness? Fill out the form, and within 24 hours, we'll discuss your goals and schedule a meeting at any of our locations.
---
10. Peak 360 CrossFit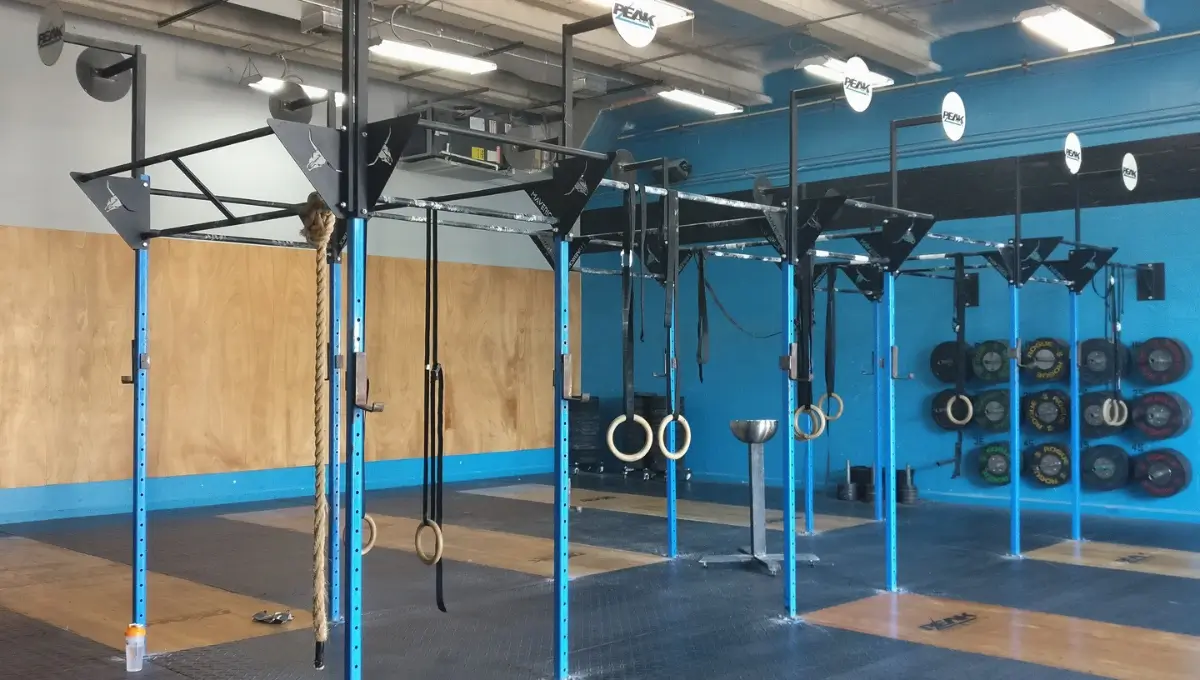 Famous Miami gym Peak 360 CrossFit is known for its high-intensity workouts to increase strength, endurance, and general fitness.
To aid clients in achieving their fitness objectives, the gym has a range of apparatus, including free weights, rowing machines, and pull-up bars.
The team of skilled trainers at Peak 360 CrossFit offers clients individualized training sessions to assist them in getting the best results possible.
Additionally, the gym offers group exercise classes in Olympic weightlifting, CrossFit, and endurance training.
The encouraging environment at Peak 360 CrossFit is renowned for providing clients with the inspiration and support they need to push themselves to the maximum.
For anyone seeking a challenging and successful training program in Miami, Peak 360 CrossFit is a fantastic option.
---
11. Legacy Fit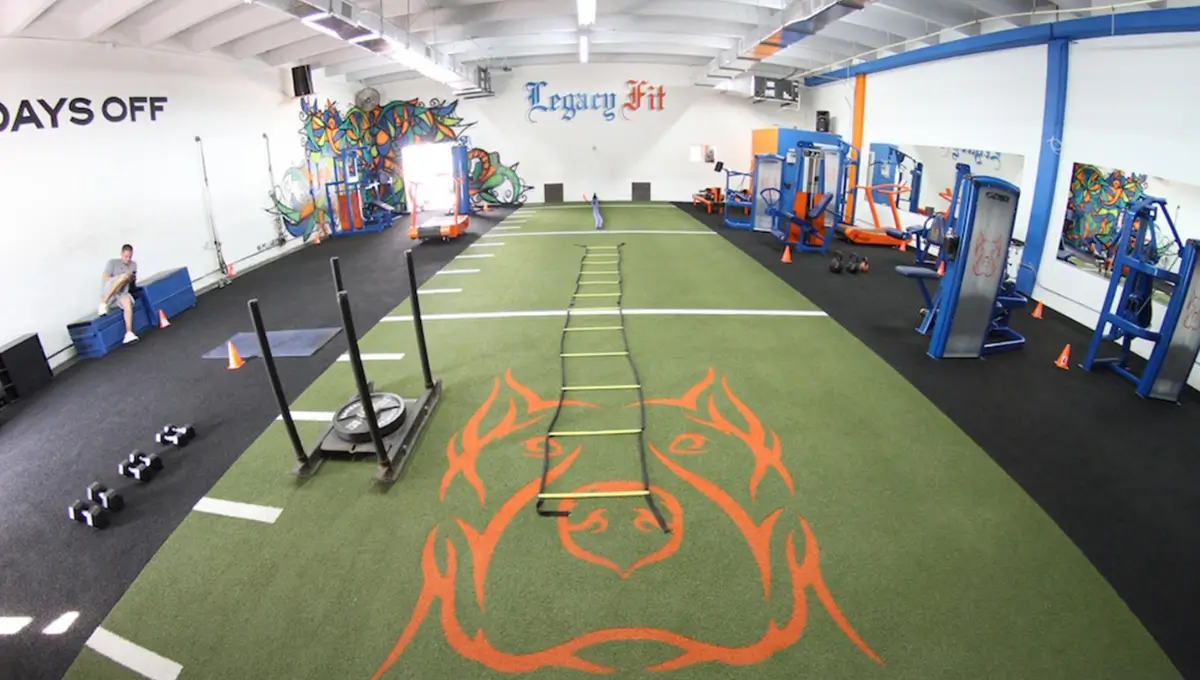 Legacy Fit is a specialized gym in Miami that provides tailored exercise plans to assist clients in reaching their fitness objectives.
Modern fitness equipment and various amenities, such as a sauna, an outside turf area, and a recuperation room, are available at the gym.
A group of knowledgeable trainers at Legacy Fit offers specialized training sessions to help clients enhance their overall fitness and strength. Additionally, the club provides group fitness courses, including HIIT, boxing, and yoga.
No of your experience or ability level, Legacy Fit is devoted to delivering a warm and inclusive atmosphere for everyone.
In conclusion, Legacy Fit is a fantastic option for anyone searching for a thorough fitness program that combines individualized training with social support.
---
FAQs For Gyms in Miami
There are a lot of questions that come to mind while choosing the gyms in Miami or in any country as well some of the commonly asked questions are answered below.
Q. Are there gyms in Miami offering family discounts?
A. Yes, many gyms offer family and student discounts to make fitness accessible for everyone.
Q. Can I stay fit in Miami without a gym membership?
A. Absolutely, Miami's outdoor activities and parks offer plenty of opportunities to stay active without a gym.
Q. What gym do celebrities go to in Miami?
A. Many celebrities frequent "BodySculpt Fitness Center" for their exceptional facilities and personalized training.
Q. What is the US's most popular gym?
A. The most popular gym in the US is "Anytime Fitness," known for its convenient 24/7 access and widespread locations.
---
Conclusion
Miami has many elite gyms to accommodate various exercise preferences and ambitions. There is a gym in Miami created to meet your fitness journey, whether you want a conventional training environment, an extreme CrossFit routine, or a boutique-style fitness experience.
Each gym we've highlighted stands out for its distinct philosophy, highly qualified trainers, and cutting-edge amenities, making them the go-to fitness hotspot in the dynamic city of Miami.
Put your exercise demands first by selecting the gym from our list that best fits your lifestyle. This will help you prioritize your health and wellness.
---
Tell Us In The Comments As Per You Which One is the Best Gyms in Miami?
Also, don't forget to book your personalized holiday package with Fiery Trippers. Let us make your vacation a romantic as well as a dreamy getaway.
---