Are you looking for good coffee shops in Miami for your upcoming vacation? If you have no idea about Maima's Coffee shops, this article can help you in finding the best coffee shops in Miami.
What type of coffee is Miami known for? Miami is renowned for its Cuban coffee, particularly the cortadito, which is a strong espresso with a touch of steamed milk and sugar.
Miami, famous for its vibrant culture and beautiful beaches, is also a haven for coffee lovers. With an array of coffee shops dotted throughout the city, Miami's caffeine scene offers a delightful blend of flavors and atmospheres.
We will take you on a caffeinated journey through the best coffee shops in Miami, ensuring you can sip, savor, and explore the city's rich coffee culture.
---
📃 List of 11 Best Coffee Shops in Miami, Florida
Below are some famous coffee shops in Miami that will take your enjoyment to the next level.
1. Neverland Coffee Bar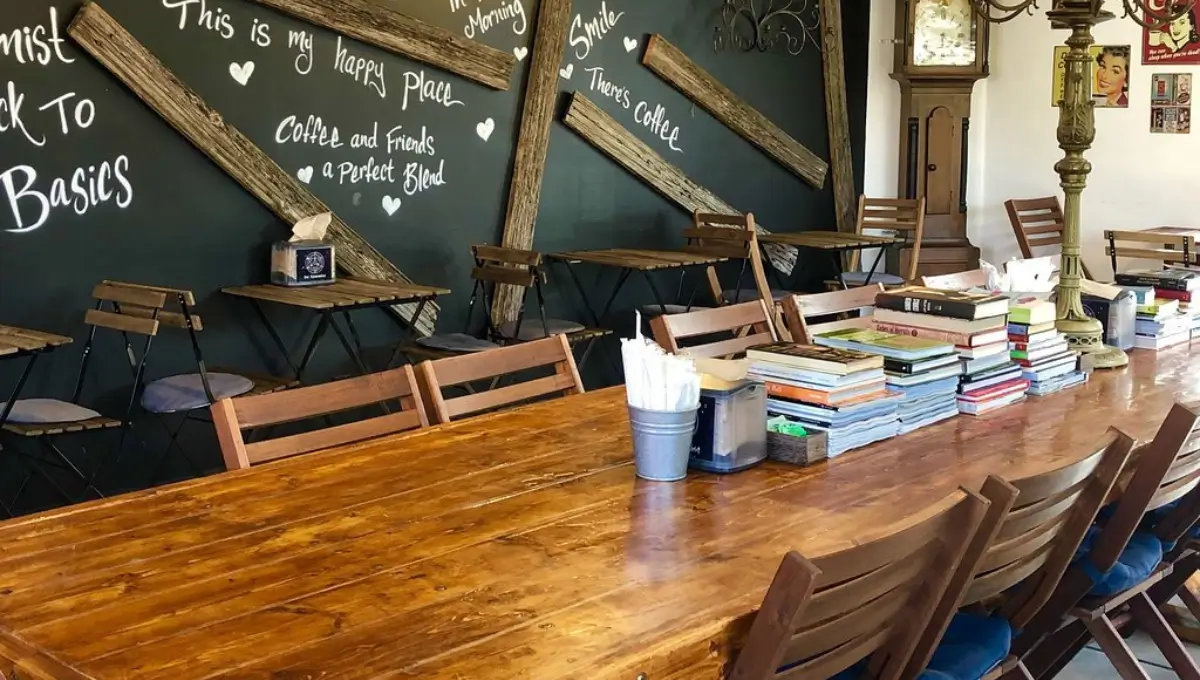 A visit to Neverland Coffee Bar will transport you to a whimsical atmosphere. The atmosphere in this charming coffee shop, which genuinely feels like a storybook coming to life, will be especially appreciated by book enthusiasts.
Neverland is primarily a coffee bar, but it also serves an extensive range of salads, toasts, sandwiches, pizzettas, drinks, and breakfast foods. Additionally, there are many nutritious, gluten-free, vegan, and vegetarian options.
Order the golden tater tots, Tinkerbell waffle, or truffle croissant when you stop by for a nutritious brunch.
You can't go wrong with Neverland's Iced Coffee, ranked as Miami's top iced 24-hour cold brew, on sweltering sunny days as Divine is their hot golden coffee, an espresso-based beverage with almond/coconut milk, turmeric, cinnamon, coconut oil, ghee, brown sugar, and condensed milk.
📍 Address: 17830 W Dixie Hwy, North Miami Beach, FL 33160
📞 Phone: (786) 916-3560
---
2. La Colada Gourmet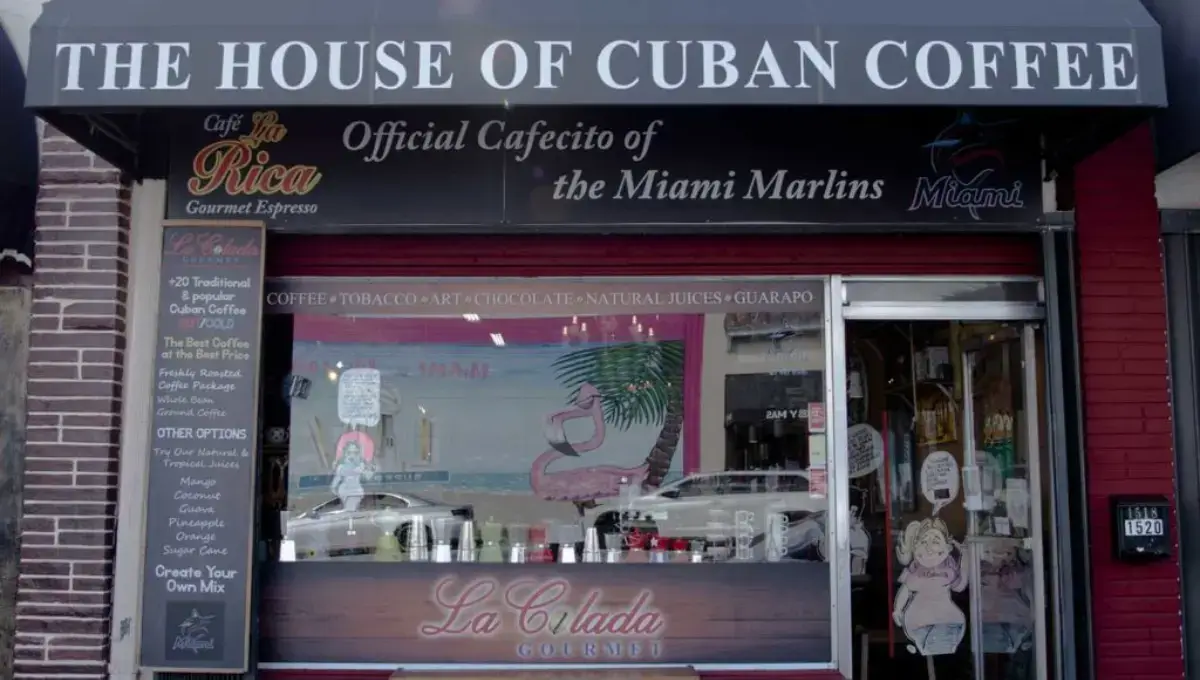 A trip to a Cuban coffee shop is a must-do while in Miami. La Colada Gourmet in East Little Havana is the ideal spot to satisfy your craving for a cafecito.
This small coffee shop, dubbed "House of Cuban Coffee," serves up a variety of robust and flavorful brews.
I am having trouble deciding what to order. Based on your preferences, the helpful staff will be delighted to suggest caffeinated beverages to you.
In addition to cakes, muffins, and donuts, La Colada Gourmet has baked items on display if you're looking for a quick snack with your cafecito.
📍 Address: 1518 SW 8th St, Miami, FL 33135
📞 Phone: (305) 873-4007
---
3. Bebito's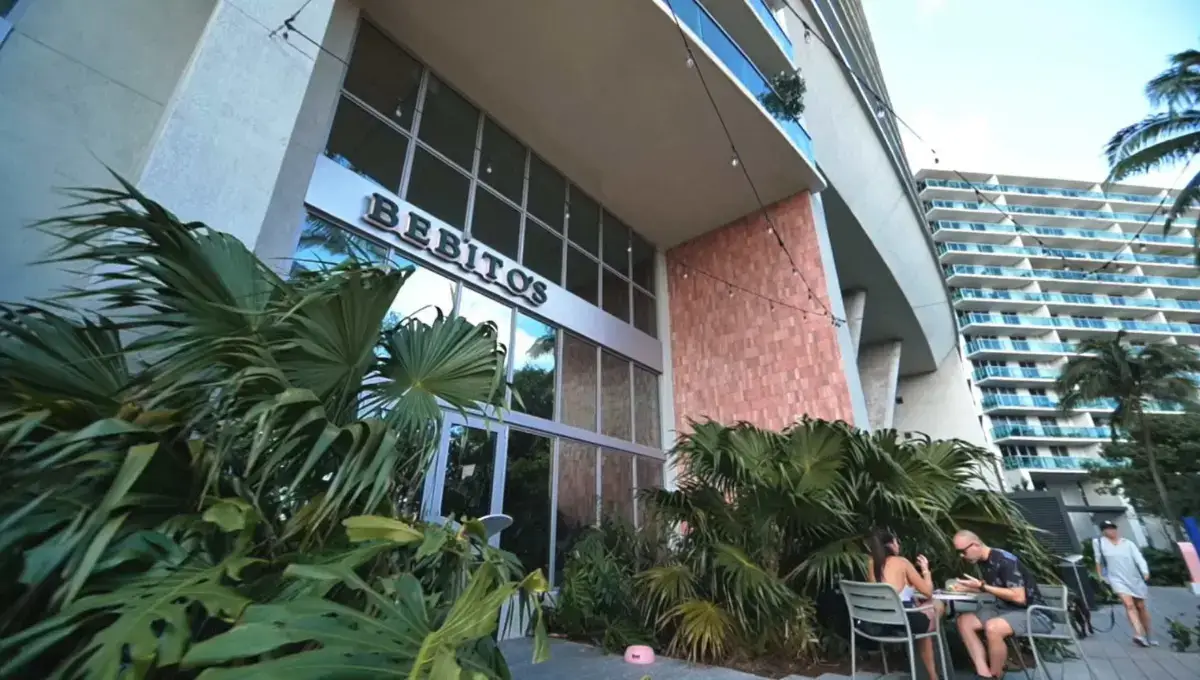 The finest coffee in town is brewed at Benito's Cafe, brought to you by restaurateur Jason Odio.
The menu at this airy, light-filled Cuban-American cafe ranges from classic café con Leche to more inventive creations like the cloud latte, topped with "cloud" foam and cacao "rain."
Bebito's Private Label coffee blend, which is made from a combination of Brazilian, Colombian, and Ecuadorian beans and is locally roasted in Miami, is the base of the majority of coffee-based beverages.
📍 Address: 1504 Bay Rd #106, Miami Beach, FL 33139
📞 Phone: (786) 353-2829
---
4. Panther Coffee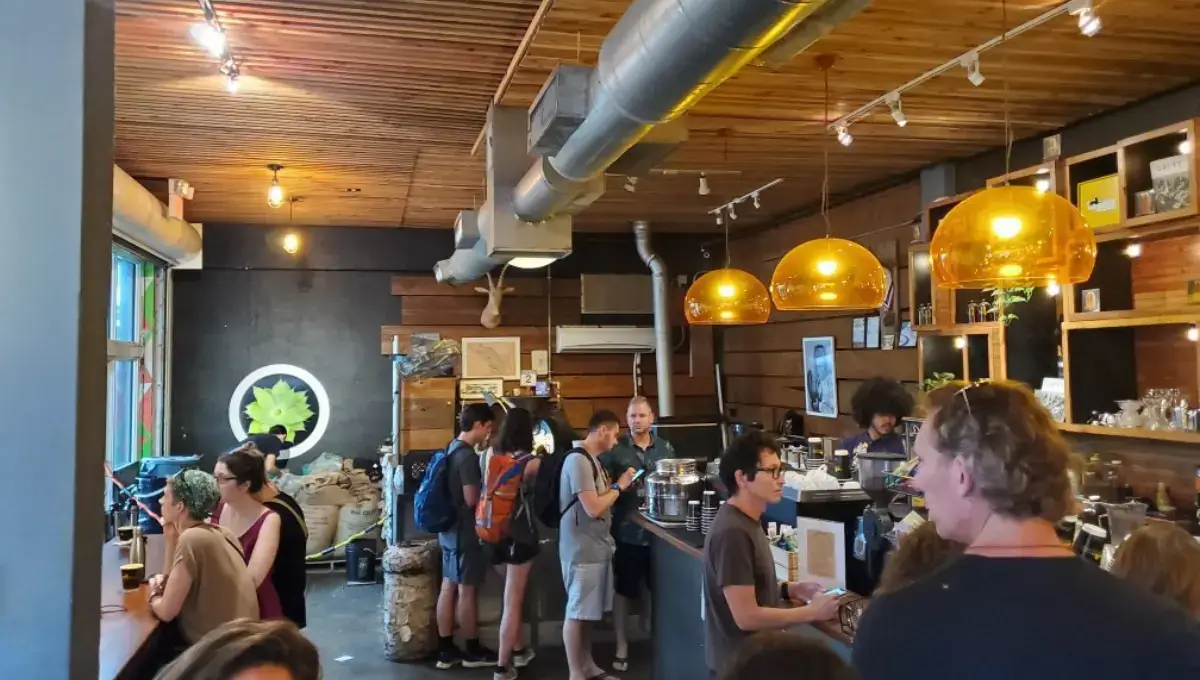 Miami was severely deficient in top-notch coffee shops for a very long time. Up until Panther Coffee arrived on the scene, that is.
One of the most well-known businesses in Miami, this specialty coffee shop chain has stores everywhere.
There's a reasonable probability that Panther provided the coffee beans for one of Miami's most excellent restaurants where you're drinking your coffee.
The original Panther location in Wynwood is a relaxed business setting and a sanctuary for regional artists.
Panther Coffee specializes in roasting single-origin and blended coffee beans in small batches. This well-known coffee store is also a master of espresso blends.
Choose the West Coast mix with notes of raspberry and Concord grapes or the Fazenda Furans with notes of chocolate and hazelnut.
Want to try a variety of blends? Spend money on the espresso flight to sample a variety of flavors!
📍 Address: Miami Beach, 1875 Purdy Av
📞 Phone: 305-677-3952
---
5. House of Per'La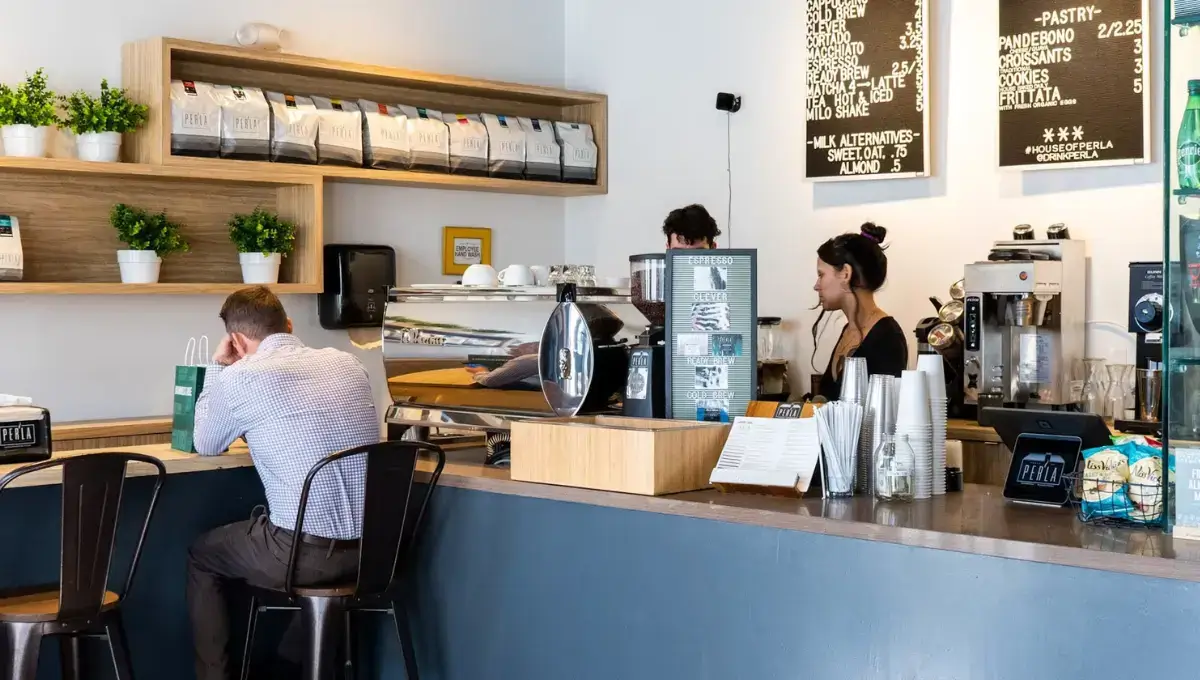 You've probably experienced the unrivaled Per'La roast at some local coffee shops. However, there is nothing quite like enjoying coffee in their bright and airy cafe.
In the location where Café Curuba formerly stood, Per'La Specialty Roasters and the group behind Eating House, a once-revolutionary pop-up in Coral Gables, have created House of Per'La.
The coffee used by Per'La is ethically obtained from family coffee farms, brought to Miami, and then freshly roasted there. There are numerous single-origin coffees and international blends on the menu.
This local coffee shop offers a wide range of coffee beverages, such as cortados, macchiatos, and pour-overs.
A new menu at House of Per'La includes dishes like daily frittatas, baked goods, egg sandwiches, and more.
Eating House inspired this menu. If you're overwhelmed by all the delicious options, choose the guava and cheese pan de Bono for a sweet and savory snack that perfectly sums up Miami.
📍 Address: 2626 Ponce de Leon Unit #3, Coral Gables, FL 33134
📞 Phone: (786) 542-9923
---
6. Vice City Bean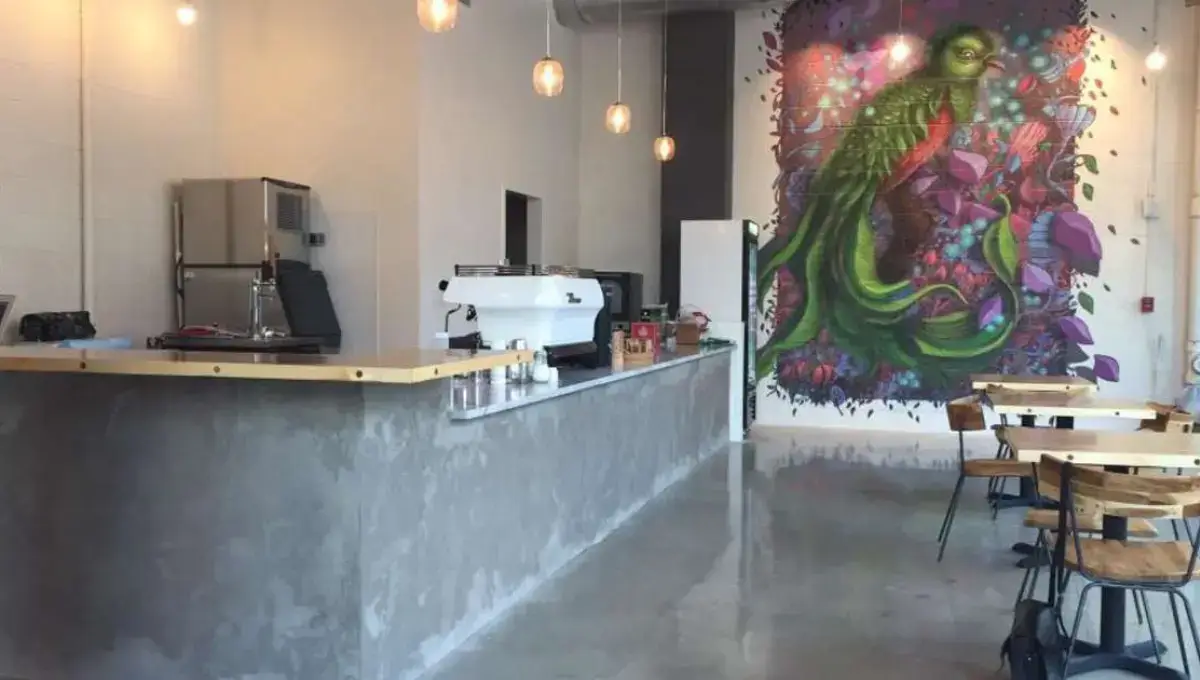 Vice City Bean, which has three locations across the Magic City, is the ideal quaint neighborhood hangout for a midday pick-me-up. This relaxed coffee shop offers a multi-roaster service program with several Madcap Coffee coffees.
Customers can order traditional drinks like lattes, cappuccinos, cold brews, or novel concoctions like coffee with lavender flavoring and elaborate effervescent tea. An extra benefit? These exquisitely designed drinks are begging to be snapped.
Try a freshly baked treat from Vice City Bean, such as an almond croissant or a cookie with dulce de leche to accompany your caffeinated beverage.
The proprietors of this neighborhood chain are likewise keen to assist smaller local businesses and artists. The shop will be filled with handcrafted goods, flowers, and artwork for customers to enjoy.
📍 Address: The Citadel Food Hall
8300 NE 2nd Ave, Miami FL 33138
📞 Phone: (310) 717-1219
---
7. ALL DAY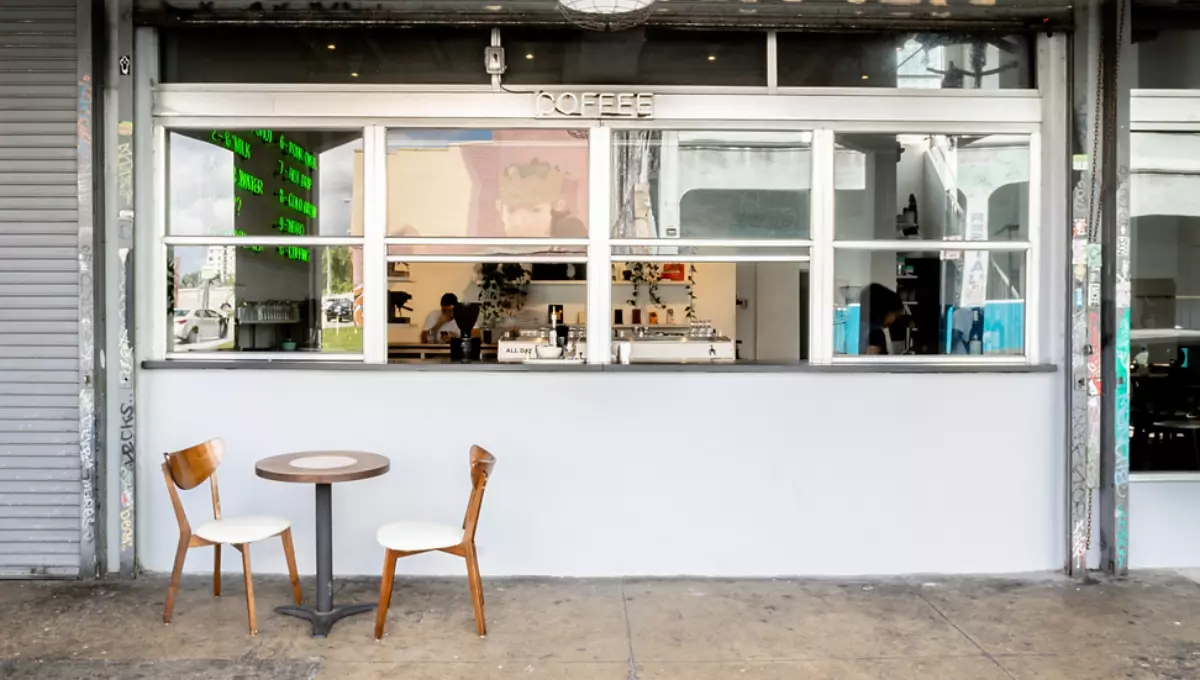 ALL DAY is a unique coffee bar and restaurant located in the vibrant Park West neighborhood of Miami.
It is driven by a commitment to making a positive impact on both our local community and the planet.
We achieve this through consciously sourcing world-class beverages and food, all served with dedication by our passionate team.
They prioritize consciously sourced ingredients and products, supporting sustainable agriculture in local and regional areas.
📍 Address: 1035 N Miami Ave, Miami, FL 33136
📞 Phone:
---
8. Brewing Buddha Cafe & Arthouse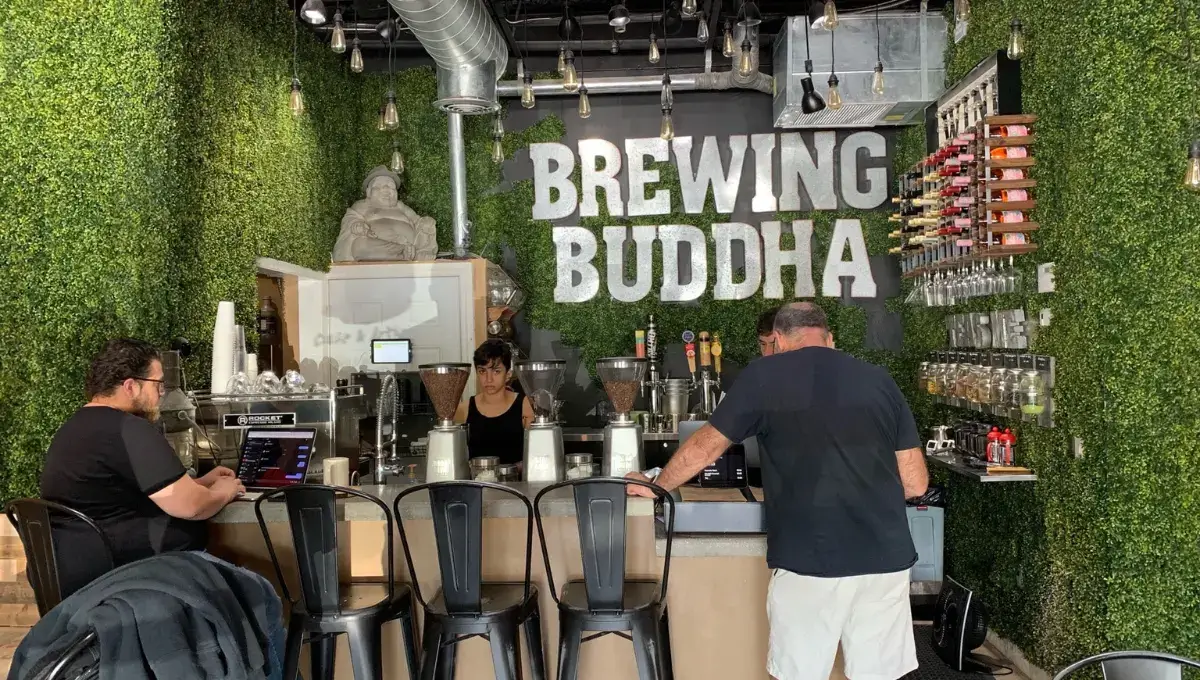 Are you looking for the town's most inventive coffee brews? At Brewing Buddha Cafe & Arthouse, you can locate them.
This Pinecrest coffee shop offers drinks, including plantain lattes, maple bacon cappuccinos, lemonade cold brew, cappuccinos with Oreos on top, and coconut cold brew available on tap.
Do we need to say anything else? Anyone with a sweet tooth cannot resist ordering the toasted marshmallow-topped Campfire S'mores Latte.
While Brewing Buddha Cafe & Arthouse also offers traditional coffee shop fare, this is the perfect opportunity to mix up your usual cup of joe.
This coffee shop, a go-to destination for individuals seeking a caffeine fix, also boasts a terrific atmosphere.
Customers will be surrounded by rustic furnishings and walls completely covered in tropical vegetation as they enjoy a cold brew from Cookes 'N Cream and Crème Brûlée lattes. If you're hungry, choose one of Brewing Buddha's specialty waffles.
📍 Address: 8219 SW 124th St, Miami, FL 33156
📞 Phone: (786) 842-3342
---
9. Alaska Coffee Roasting Co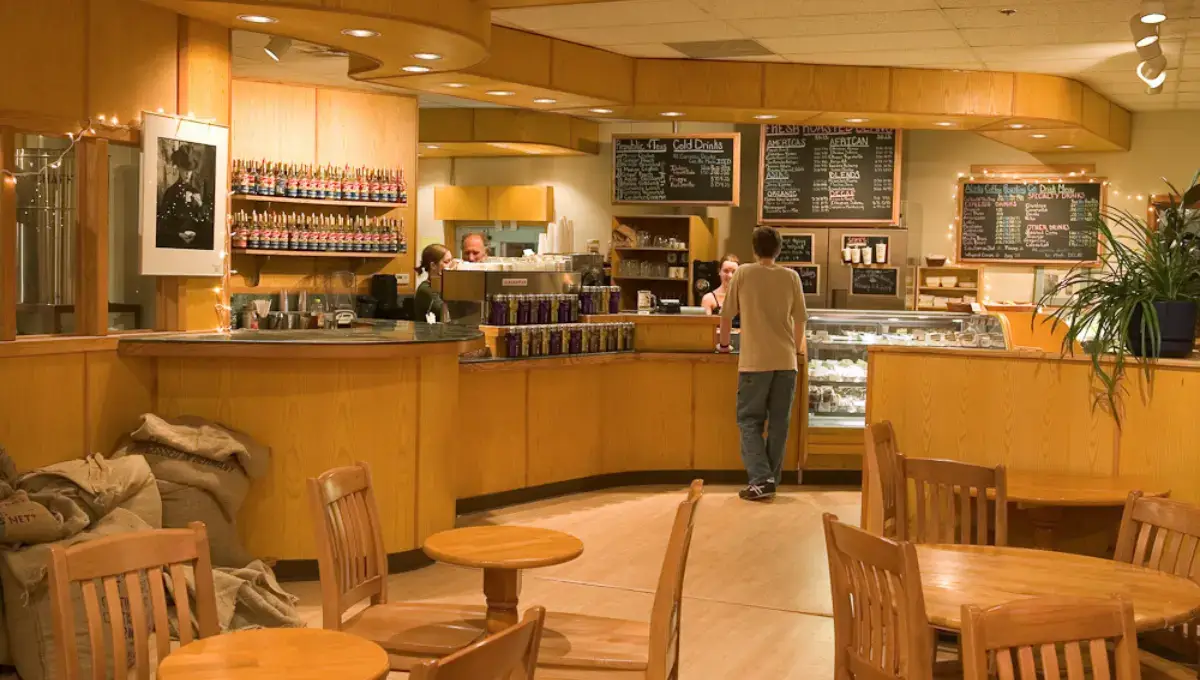 Alaska Coffee Roasting Co., as its name implies, has its roots in Alaska, but it has adapted to the hot South Florida landscape rather well.
This Michael Gesser-founded coffee business in Aventura offers some of Miami's best coffee consistently. Alaska Coffee Roasting Co. buys beans from Ethiopia, Sumatra, and Indonesia and is well known for its earthy and lemony coffee.
Then, to guarantee that every cup of coffee is made to perfection, this cozy coffee shop roasts all of its coffee beans on-site.
Another unique aspect of this coffee shop is its wood-fired oven, which lets customers pair a hot beverage with a hot pizza. Although it may seem like an odd pairing, we assure you that it works.
Do you feel like breakfast? Choose a morning burrito or a cinnamon roll that has just been prepared. Alaska Coffee Roasting Co. is a beautiful location for a delicious breakfast on the patio if you're in Miami on the weekend.
📍 Address: 13130 Biscayne Blvd, North Miami, FL 33181
📞 Phone: (786) 332-4254
---
10. Cafe Grumpy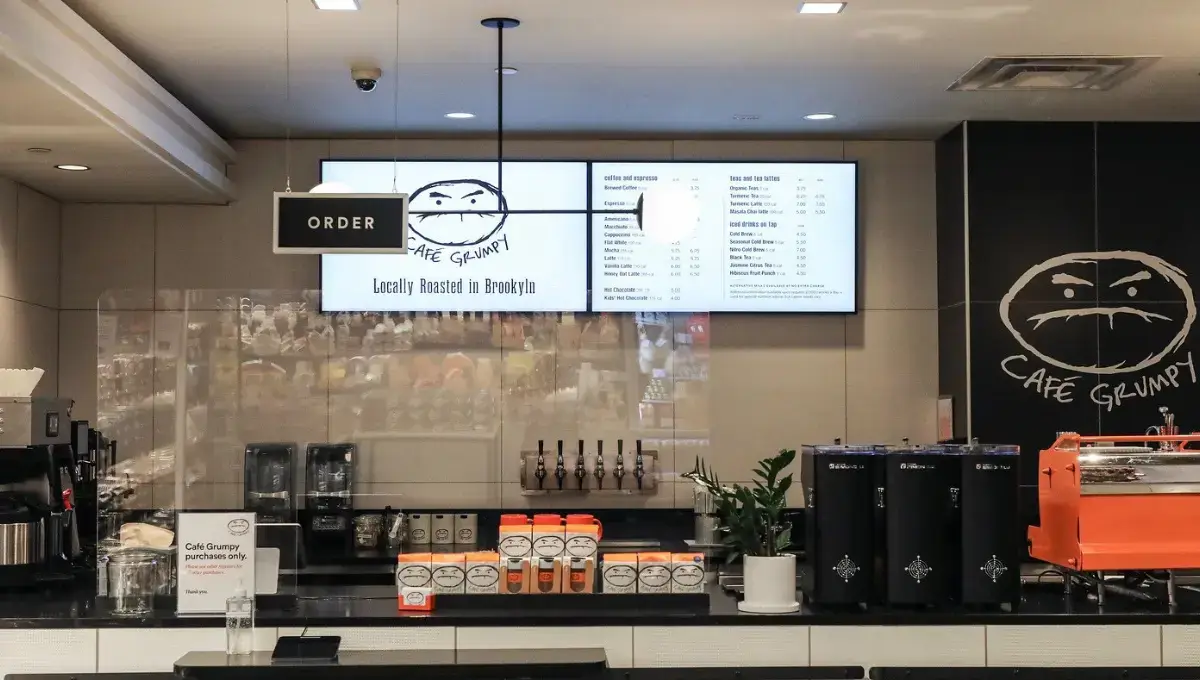 Another import that made it to South Florida is Cafe Grumpy. In Coral Gables, this Brooklyn-based restaurant has opened its first outlet outside of the Northeast.
The coffee beans for this female-owned company are sourced from Kenya, Honduras, Burundi, Guatemala, and Columbia and are all roasted in its Brooklyn roastery.
The award-winning cold brew from Cafe Grumpy, which you can sample on-site and then purchase in either "Ready to Drink" or "Ready to Mix" bottles, is a good choice for first-timers.
Additionally, this Coral Gables coffee shop offers a variety of pastries and small nibbles from Zak the Baker and Bunnie Cakes, including gluten-free and vegan cupcakes, croissants, cinnamon buns, apricot danishes, and cinnamon buns.
Are you considering enrolling in a course to learn more about coffee? Check out Cafe Grumpy's extensive list of lessons!
📍 Address: 2516 Ponce de Leon, Coral Gables, FL 33134
📞 Phone: (305) 364-5012
---
11. Suite Habana Cafe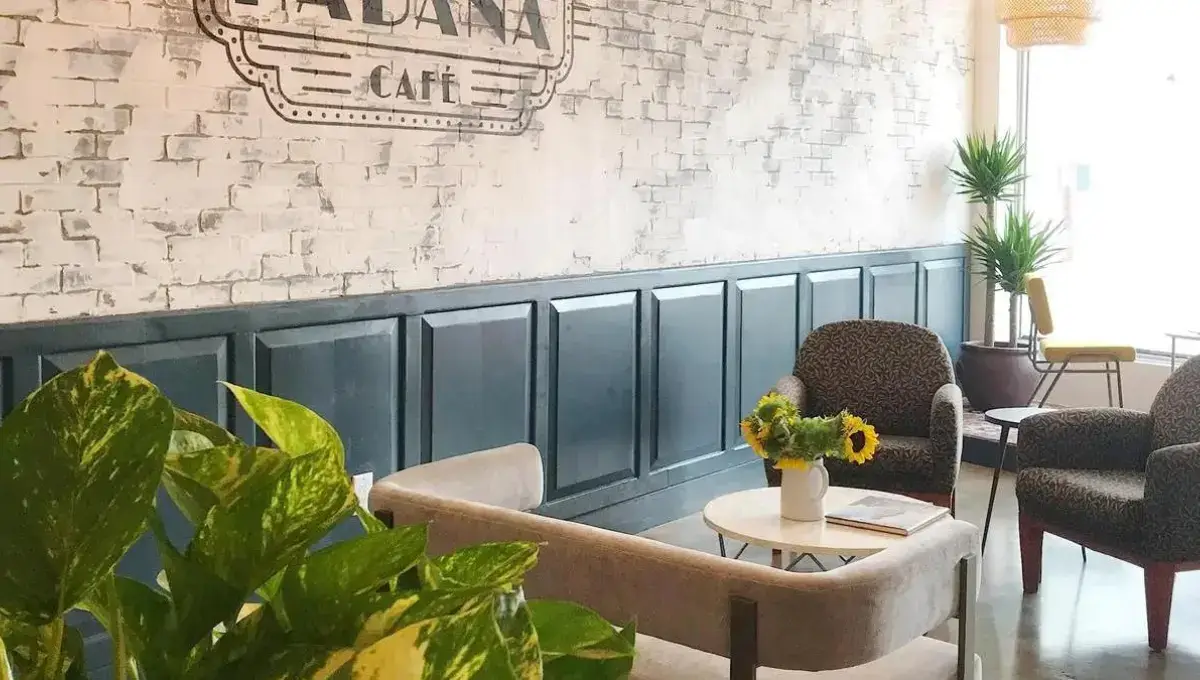 Suite Habana Cafe is modeled like a paladar, a tiny restaurant that may be found inside someone's private home in Cuba, and is named after a well-known Cuban documentary.
In this cozy Wynwood location, which has a welcome mat at the door, plush furnishings, Cuban tiles, and even a mural of Celia Cruz, visitors will feel right at home.
Along with serving original and excellent Cuban espresso, Suite Habana Cafe also offers more contemporary caffeinated beverages like an oat cortado made with Tu Café coffee and oat milk. Their locally roasted coffee is renowned for being robust and black.
Customers should get one of Suite Habana's small appetizers, such as empanadas, croquetas, and sweets from Zak the Baker, to go with their espresso.
📍 Address: 2609 N Miami Ave, Miami, FL 33127
---
🙋🏻‍♀️ FAQs For Coffee Shops in Miami
There are a lot of questions that come to our minds when choosing coffee shops in Miami. some of the commonly asked questions are answered below.
Q. Who is the most famous coffee shop?
A. Starbucks is one of the most famous coffee shop chains globally, known for its wide presence and diverse coffee offerings.
Q. What are the top 3 coffee companies?
A. The top three coffee companies globally are Nestlé, JDE Peet's, and Starbucks.
Q. Who sells the most coffee in the USA?
A. Starbucks is one of the largest coffee sellers in the USA, with a significant market presence.
Q. Is Miami a luxurious city?
A. Yes, Miami is known for its luxurious lifestyle, with upscale hotels, restaurants, and entertainment options.
Q. What coffee is Miami famous for?
A. Miami is famous for its Cuban coffee, particularly the strong and sweet Cuban espresso known as "cafecito."
Q. Does Miami have good coffee?
A. Miami has a thriving coffee scene, with many cafes offering high-quality coffee and unique brews.
Q. What makes Panther Coffee special?
A. Panther Coffee is known for its commitment to sourcing high-quality beans and crafting unique brews. They take coffee to an artisanal level.
Q. Where can I find the best coffee with a beach view?
A. Aroma Espresso Bar on Ocean Drive offers coffee with a side of stunning ocean views.
Q. Which coffee shop is famous for its Latin American coffee selection?
A. Pasion del Cielo in Coral Gables offers a diverse selection of Latin American beans, giving you a taste of the region's coffee culture.
Q. Why is Threefold Café popular among locals?
A. Threefold Café brings a touch of Australian charm to Miami, offering exceptional coffee and brunch items like their famous flat whites and avocado toast.
Q. What is unique about Eternity Coffee Roasters?
A. Eternity Coffee Roasters stands out for its artistic ambiance and on-site coffee bean roasting, making it a unique and creative coffee destination in Downtown Miami.
Q. What's the best time to visit Miami coffee shops?
A. Mornings are the best time to experience the vibrant coffee culture in Miami when the cafes are buzzing with locals and tourists alike.
Q. Are there coffee shops with outdoor seating?
A. Yes, several coffee shops in Miami provide outdoor seating, allowing you to enjoy your coffee while soaking up the sun.
Q. Can I find specialty coffee in Miami?
A. Yeah, Miami's coffee culture includes specialty coffee shops that source high-quality beans and offer unique brewing methods.
Q. Are there coffee shops with vegan options?
A. Yes, many coffee shops in Miami offer vegan-friendly alternatives, from plant-based milk options to vegan pastries.
Q. Is Miami a coffee lover's paradise?
A. Yeah, Miami's coffee scene has been steadily growing, and you'll find a wide variety of coffee shops to satisfy your caffeine cravings.
---
Conclusion
Miami's coffee scene is a testament to the city's diverse and thriving culture. Whether you're seeking a traditional Cuban cortadito or a trendy artisanal brew, the Best Coffee Shops in Miami have something for everyone. So, grab your cup, explore these fantastic cafes, and let the aromatic flavors of Miami awaken your senses.
---
✉ Tell Us In The Comment As per You Which Are the Best Coffee Shops in Miami.
Also, don't forget to book your personalized holiday package with Fiery Trippers. Let us make your vacation a romantic as well as a dreamy getaway.
---
---