Are you looking for the best places to eat in Chicago for your upcoming vacations? If you have no idea which are the top restaurants in Chicago? This article can help you in finding the best restaurant in Chicago Illinois.
Is Chicago a good city for food? Yes, Chicago is known for being a top culinary destination with a thriving food scene that offers a variety of delicious options for dining.
Chicago, usually referred to as the gastronomic capital of the United States, is home to a thriving food scene that offers something for every palate.
This city has a variety of food options, from exquisite steaks to deep-dish pizza.
The restaurants provide guests with an exceptional dining experience, but what makes them the greatest in the city is considering things like history, representation, accessibility, creativity, and individuality.
Each of these eateries tells a distinct tale about Chicago in all its varied traditions and histories, not simply about the chefs or cultural backgrounds that inspired their cuisine.
Whether you're a food enthusiast or simply looking to satisfy your hunger, the city has something for everyone.
Let's explore the best places to eat in Chicago that are sure to leave you with a memorable gastronomic
---
List of 11 Best Places To Eat In Chicago
This article will provide information on 11 of the best places to eat in Chicago for foodie people.
1. Daisies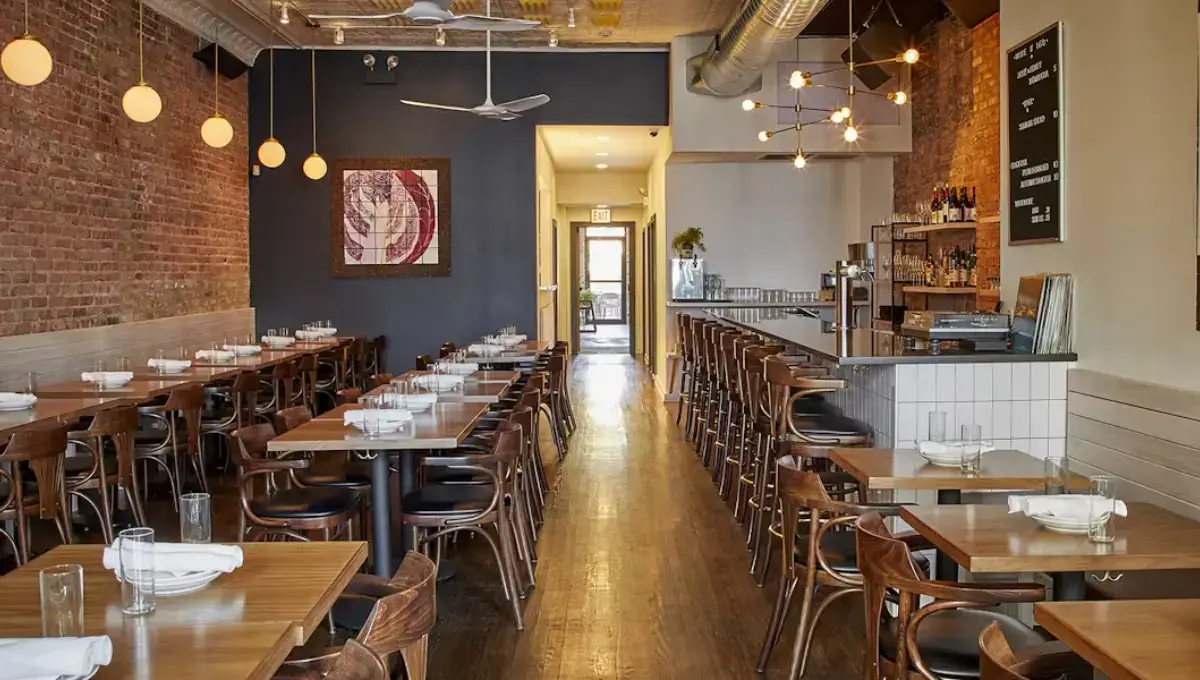 Daisies' constantly evolving, regionally-inspired menu pays homage to Midwestern favorites like homemade pierogies and latkes with smoked white fish.
Using farm-fresh rutabaga to make his latkes and adding plump, beautifully cooked mussels to his pierogies to elevate them elevates the familiar for his diners.
The standout dish on Frillman's menu is his homemade pasta, a hearty dish that is both exquisite and flawlessly executed without ever bordering on the precious.
The traces — "torn rags" in Italian — celebrate its modest, rustic roots, mixing bits of pulled lamb among the perfectly al dente, oddly shaped noodles.
The ragu in the mushroom and pecorino pappardelle incorporates a balanced, funky acid flavor that recalls its rustic roots.
The staff at Daisies just announced that the final service would be provided at the current site on March 5 and that they will then relocate a few blocks up the street to a newly remodeled building for the next phase of their acclaimed eatery.
---
2. Hermosa restaurant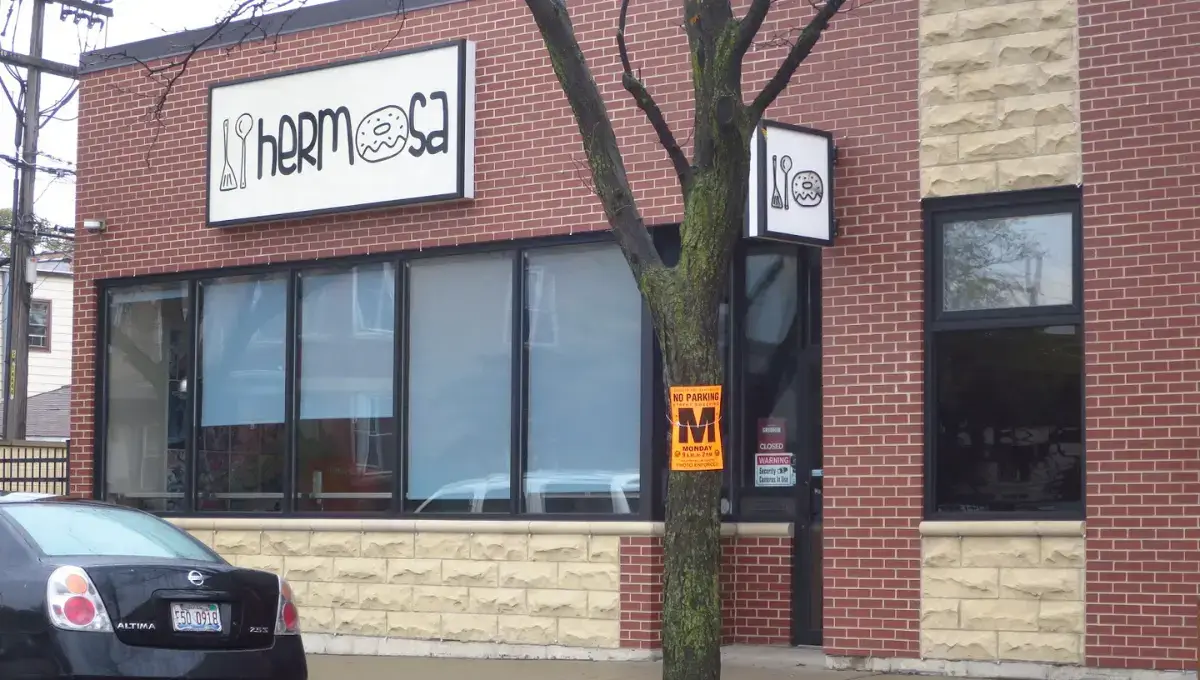 Chef Ethan Lim's popular Cambodian twist on the traditional fried chicken sandwich, which uses pickled papaya and long beans to cool the spice-marinated dark meat, is available during the day at Hermosa, along with several other modern interpretations of Thai and Cambodian food.
Chef Lim, who started at the Alinea Group's contemporary restaurant Next, converts his neighborhood storefront into a desired supper club at night, providing "Family Meals" for parties of up to 10 people.
Lim's tasting menu, a masterfully written gastronomic autobiography, frequently sells out months in advance due to its popularity.
His daytime take-out menu often offers variations of the dishes guests will see if they're fortunate enough to gain a seat at the community table, though, if you can't get in.
---
3. Alinea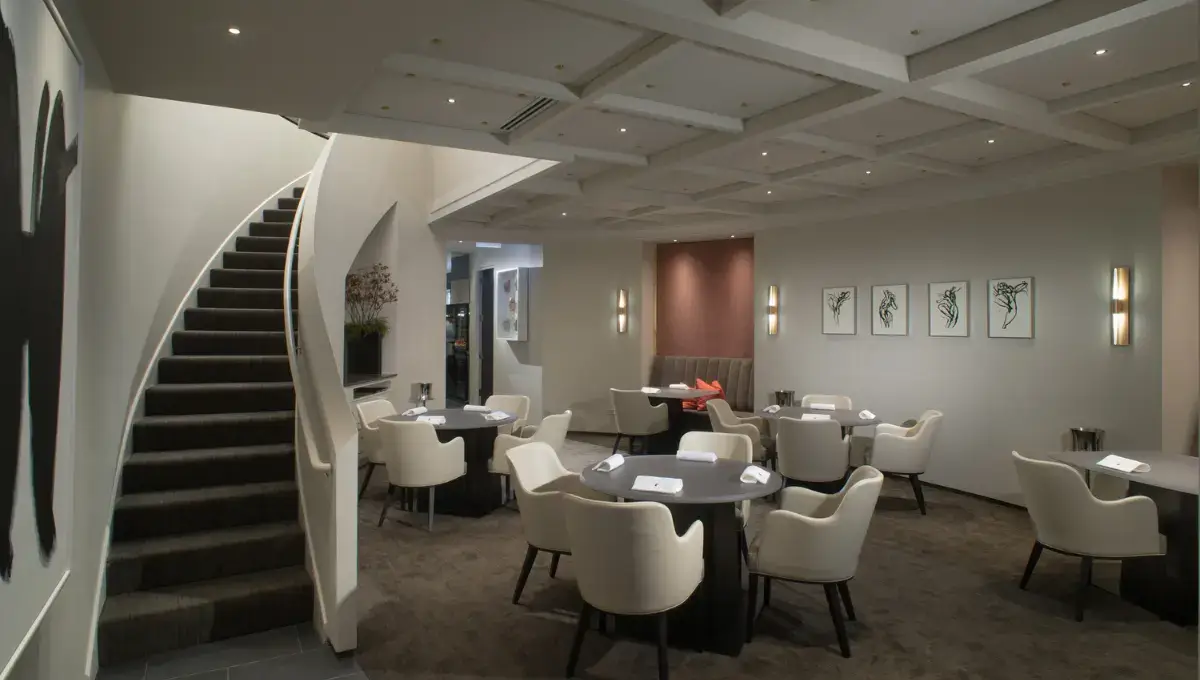 What is there to say about Grant Achatz's shrine of fine dining that hasn't already been said? Alinea, one of the only three Michelin-starred restaurants in Chicago, is regarded as one of the world's finest dining destinations and tops foodies' bucket lists everywhere.
With each plate, a modernist sculpture that plays with all of the senses to produce a viscerally immersive experience that defies their description as merely "a meal," Alinea's opulent tasting menu deftly blurs the line between high art and dinner.
Visitors can select from the more dramatic gallery seats below or the salon seating on the second floor.
For the most avant-garde and theatrical presentation, six parties can reserve the private Kitchen Table. All seatings also offer the option of a wine pairing with each course.
---
4. Triple Crown Restaurant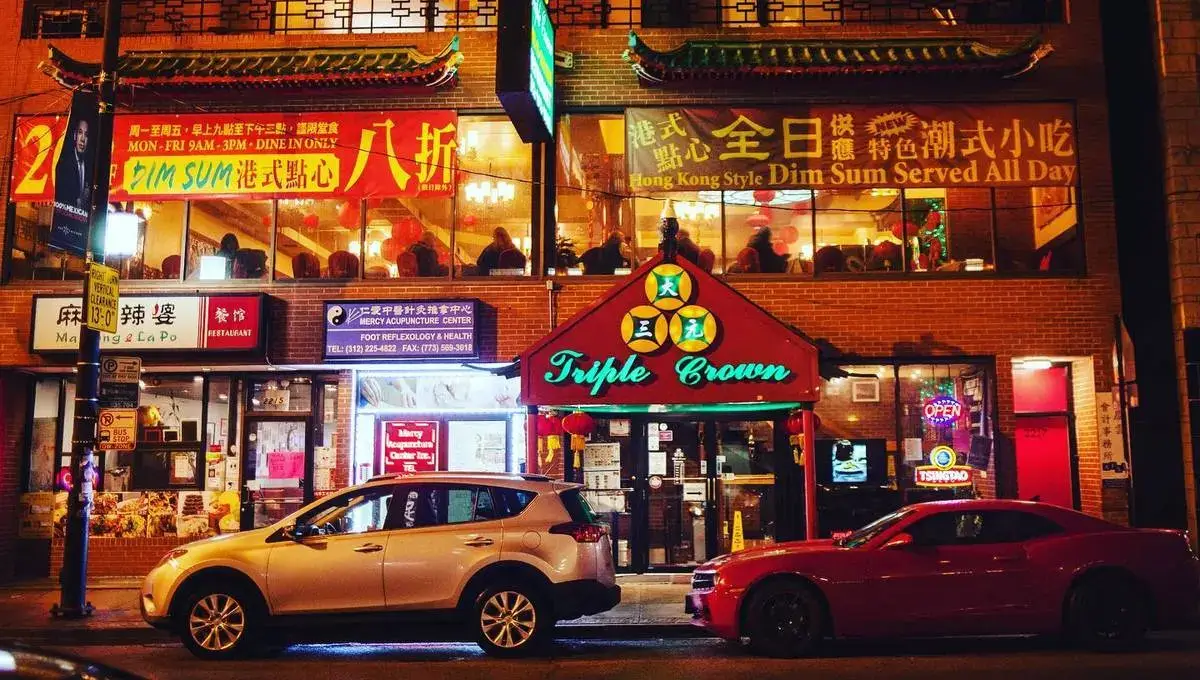 When Triple Crown in Chinatown opened about 30 years ago, it immediately became Chicago's premier destination for authentic Cantonese food.
This family-run restaurant seeks to immerse its patrons in the cultural background fully it draws from on its extensive menu, with a concentration on the fresh seafood preparations that Southern China and Hong Kong are renowned for.
Their all-day dim sum service, available from breakfast until dinner, is a real highlight. Steamers are filled with delicate, hand-made dumplings, soups, vegetables, and sweet and savory buns.
Triple Crown serves as a reminder that the classics endure as long as they're prepared with the care that this multi-generational operation puts into them in a city where many styles of Asian cuisine have exploded in almost every neighborhood, from modern fusion restaurants to traditional holes in the wall.
---
5. Evette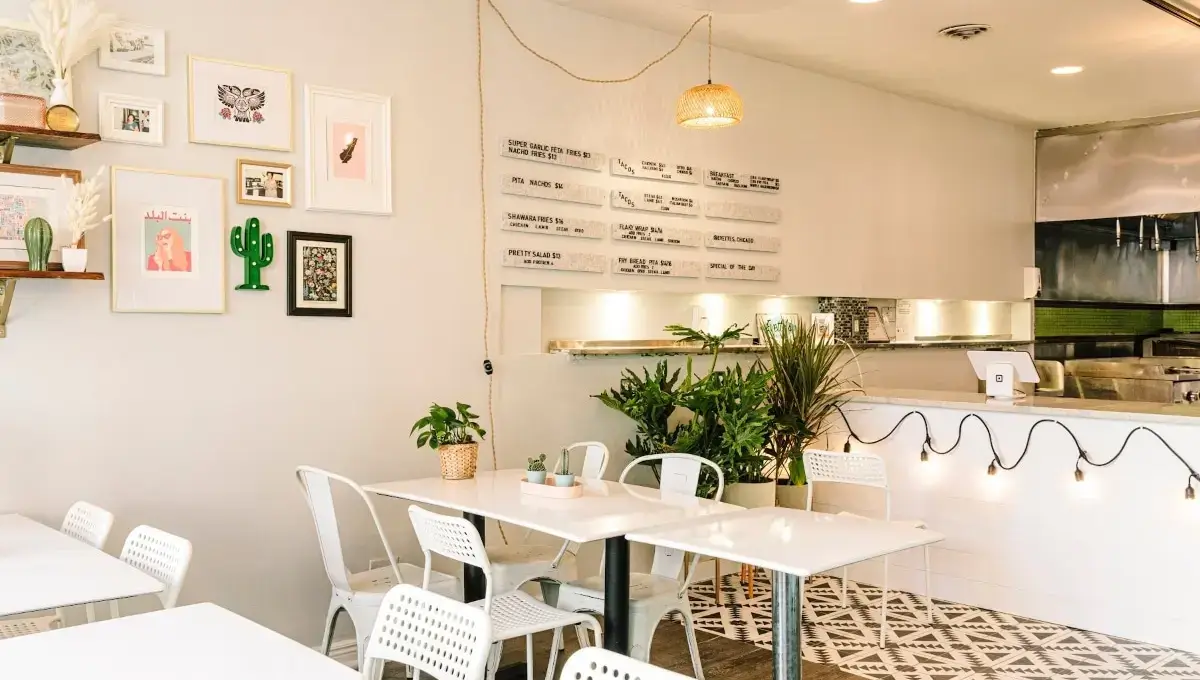 Teta is the namesake of chef Mitchell AbouJamra's Lebanese-Mexican fusion concept, Evette's, and he loves her dearly.
In addition to learning how to cook in his grandmother's kitchen, he also gained the valuable insight that the loving intention with which food is prepared matters as much as the quality of its ingredients.
Chef Jamra enjoyably tackles the traditional combination of Lebanese and Mexican cuisines in his culinary experiments.
Al pastor tacos are Mexican shawarma, whereas tacos arabes use pita instead of tortillas and aggressively season with cumin.
His interpretations of these dishes, as well as his gooey and crunchy grilled halloumi taco with jalapeno tabbouleh, transcend both culinary traditions.
Visit Evette's original Lincoln Park site or their branch at the Time Out Chicago food court in Fulton Market.
---
6. Au Cheval
The best burger in Chicago, if not the entire nation, can be found at Au Cheval, an upscale spin on diner fare.
What makes Au Cheval's adaptation of the American classic so unique? Prime beef, Kraft singles, homemade pickles, and their signature "Dijonaise" are all sandwiched between a buttery bun crucially toasted on both sides in their salamander oven.
There is nothing revolutionary about this sandwich. Instead of attempting to reinvent any wheels, they become experts in each cherished, well-known element.
It's not just burgers at Au Cheval. They improve diner favorites like omelets, matzo ball soup, other morning favorites, and their irresistible take on chopped chicken livers.
Try one of the more basic Little Cheval branches scattered throughout different Chicago neighborhoods if you don't want to wait for a spot at the Fulton Market eatery.
---
7. Taqueria Chingon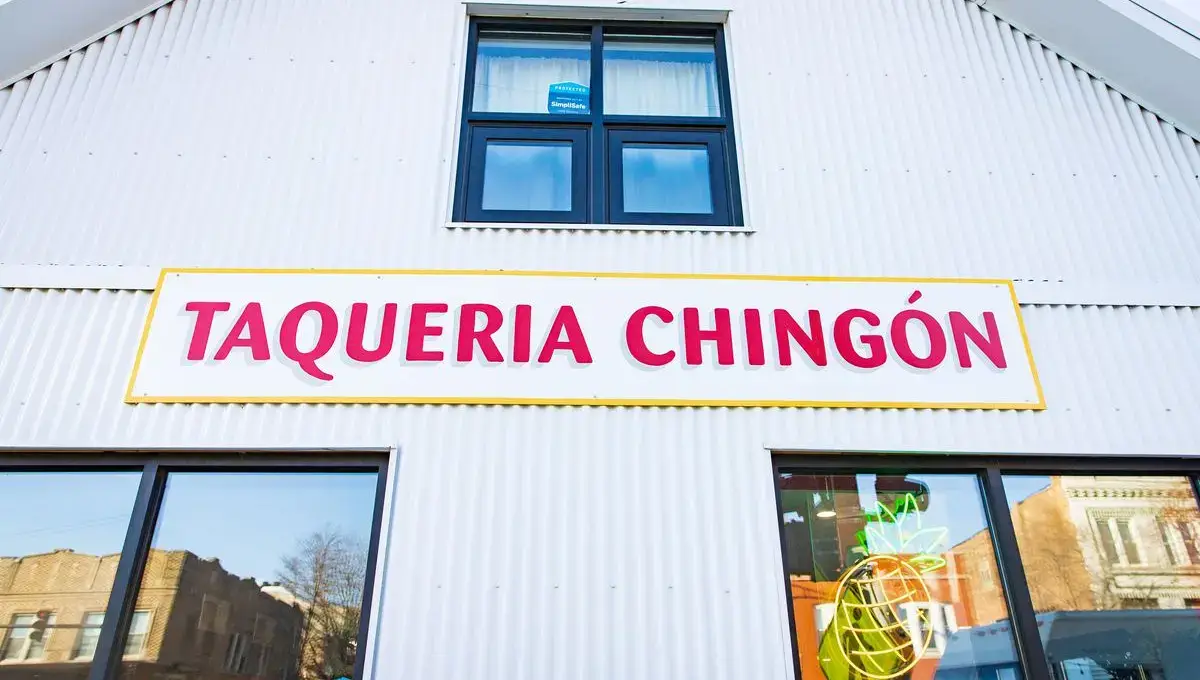 Taqueria Chingon continues to hold the record for Chicago's best tacos despite growing competition.
A changing range of weekly specials supported by Platonic renditions of taco-cart classics can be found on the menu created by chefs Marco Ascencio and Oliver Poilevey, who have impressive backgrounds from some of Chicago's most fabulous kitchens.
Please think of the freshly made tortillas as a chewy canvas on which this group of culinary changes presents their constantly changing taco creations. The tortillas alone are worth the trip to Logan Square.
Al pastor two ways, a recent menu fixture, is cooked using spicy celery root rotating on a nearby trompo and is made vegetarian.
There is also the highly coveted goat cheese crème and honey-glazed delicata squash. If you arrive later in the service, don't be shocked if popular menu items sell out.
---
8. Ghin Kao Eat Ricev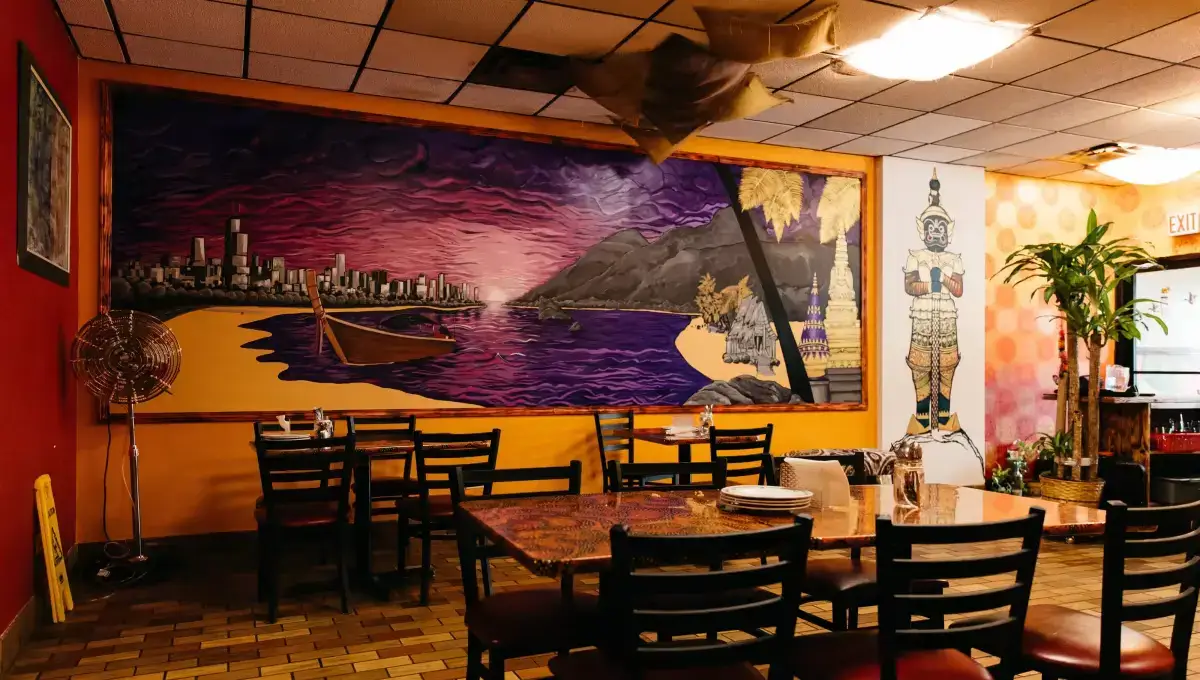 Michelin-listed Ghin Kao Eat Rice, a restaurant in Northern Thailand, doesn't mellow things down for Western tastes. Regarding fish sauce and chili, the brother-sister culinary combination Nova and Kami Sasi doesn't hold back.
A potent spice profile may thrill and satisfaction rather than shock and stun, as evidenced by the perfectly balanced items on their menu, which keeps the flavor level at eleven.
This BYOB Pilsen neighborhood favorite's informal look is completed by graffiti signage and vintage hip-hop.
The selections on the menu are sufficient for a party of six hungry friends to sample most of them but don't overlook the sinus-clearing Krapow Gai, the energizing Som Tum Thai, or the pièce de résistance, the abundant and soothing Grandma's Pork Belly.
---
9. Lula Café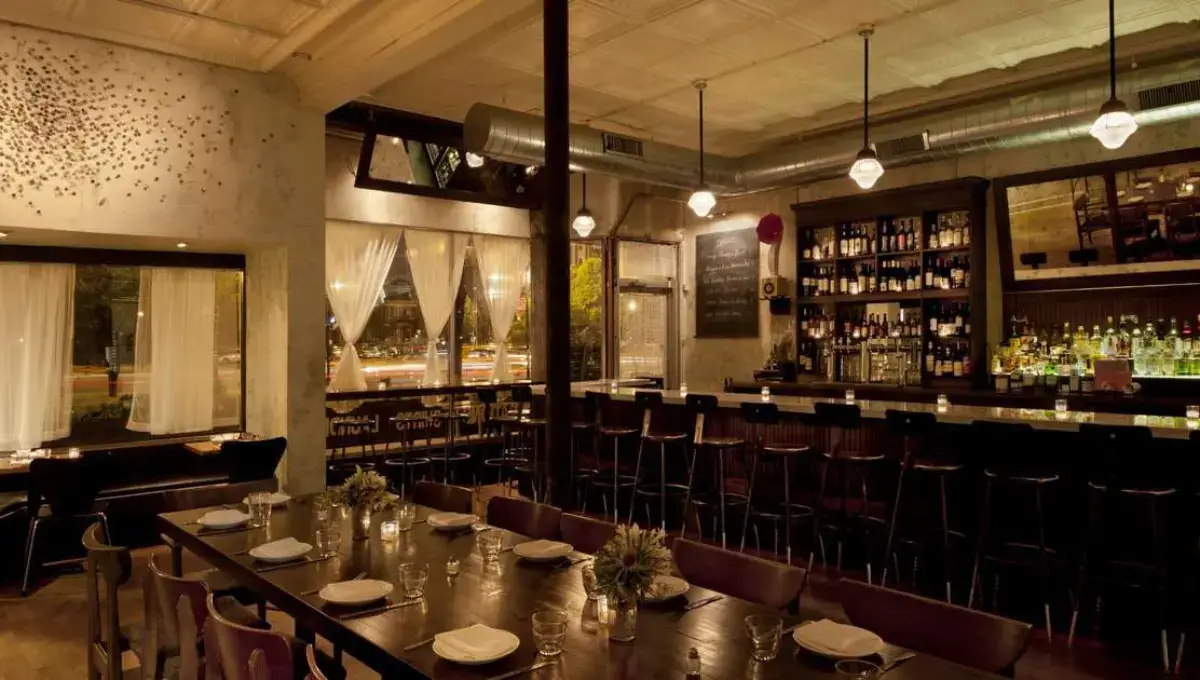 The unconventional Lula Café had consistently evaded classification since it opened its doors in the fall of 1999, in Logan Square before it was chic.
They're serious about producing excellent meals from ethically sourced products, so don't be fooled by the one-love communal attitude.
The dedication to well-crafted improvisation keeps Lula as relevant today as it was 25 years ago. The menu changes almost every day based on what is in season.
Come in for a prix fixe vegetable tasting menu on Monday nights, and ask for wine-matching recommendations from their extensive wine list.
Expect a worthwhile wait for whatever stratospheric iteration of the breakfast sandwich the chef has created because weekend brunch is consistently busy.
But seriously: Lula is a terrific place to eat at any time. The location has become a Chicago landmark for a good cause.
---
10. Le Bouchon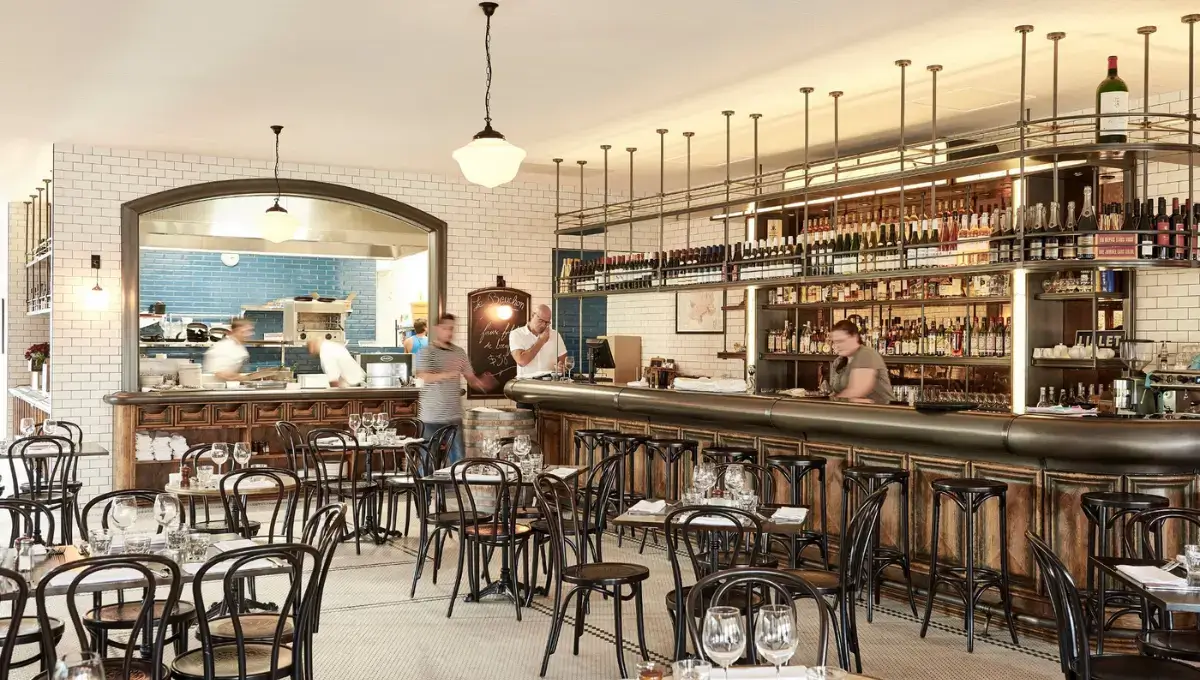 Le Bouchon, celebrating 30 years as Bucktown's beloved restaurant, is evidence that traditional cooking techniques and a mastery of the classics can still triumph over fashionable fusion cuisine and overpowering tiny plates.
Le Bouchon isn't just one of Chicago's best restaurants; it's also widely regarded as one of the nation's best French restaurants. It was a favorite of the late Julia Child and a frequent choice for the Obamas on date nights.
The distinction between standard dishes like steak frites, tarte l'oignon, and fish "en croûte" is made by attention to detail, technical skill, and genuine love of the cuisine.
A creamy English pea mousse, smoked trout roe, and delicate ocean fish baked inside puff pastry are presented with the latter, a definite standout.
---
11. Cellar Door Provisions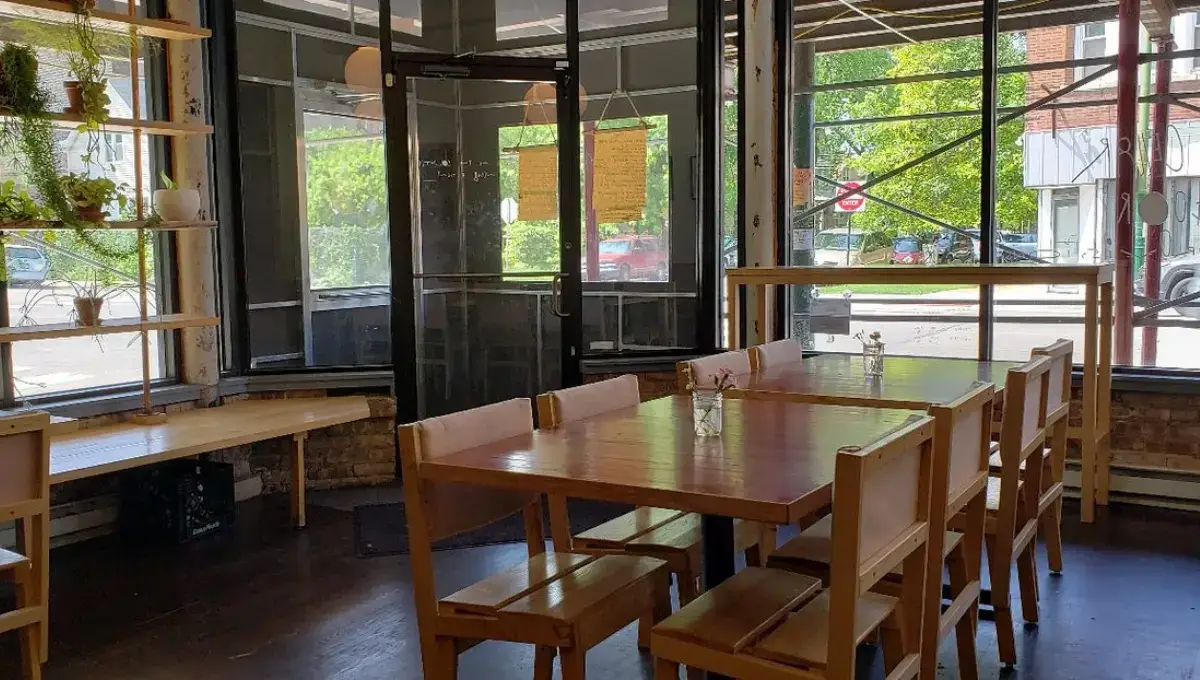 James Beard Award-nominated chef Ethan Pikas took time off after closing his restaurant for more than a year due to the epidemic to simplify his nuanced interpretations of Northern Italian cuisine.
This new version of Cellar Door Provisions adopts a minimalist style, offering a short, well-edited menu only available for dinner and a well-chosen list of organic wines.
The emphasis of Pikas' menu is on vegetables and fish, with methods that let the quality of his ingredients stand out. With this refined, almost egoless cooking style, Pikas is seen as the steward rather than the master of his creations.
Most meals have three or four sparingly touched ingredients, allowing the plates to speak for themselves.
This clarity of vision excites customers about simplicity, frequently lost in the torturous avant-garde cuisine we've grown accustomed to in many upscale restaurants.
---
FAQs For Best Places To Eat In Chicago
There are a lot of questions that come to our mind while looking for the best places to eat in Chicago, some of the commonly asked questions are answered below.
Q. What is the name of the most iconic food item in Chicago City?
A. The most iconic food item in Chicago City is deep-dish pizza.
Q. How much is a meal in Chicago?
A. The cost of a meal in Chicago can vary depending on the restaurant and type of cuisine, but on average, it ranges from $15 to $30 per person.
Q. Does Chicago have Indian food?
A. Yes, Chicago has a variety of Indian restaurants that offer delicious Indian cuisine.
Q. Which city is best in food – NYC or Chicago and why?
A. Both NYC and Chicago have vibrant food scenes, but Chicago is known for its diverse culinary offerings, including deep-dish pizza, hot dogs, and steak, making it a top destination for food lovers.
Q. Are there any vegetarian-friendly restaurants in Chicago?
A. Yes, Chicago has several vegetarian-friendly restaurants, such as The Chicago Diner and Amitabul, which specialize in vegetarian and vegan cuisine.
Q. Where can I find the best seafood in Chicago?
A. For the best seafood in Chicago, head to Joe's Seafood, Prime Steak & Stone Crab, or Shaw's Crab House, known for its fresh seafood selections and high-quality dishes.
Q. What is the average cost of dining at these restaurants?
A. The average cost of dining at these restaurants can vary but expect to spend around $30 to $50 per person for a meal, depending on the restaurant and menu choices.
---
Tell Us In The Comments As per You Which One is the Best Places To Eat In Chicago?
Also, don't forget to book your personalized holiday package with Fiery Trippers. Let us make your vacation a romantic as well as a dreamy getaway.
---