Are you searching for restaurants in NY City for your next trip? If you have no idea about what are the best restaurants in new york city, this article can help you in finding the best restaurants in NYC with a view.
New York is also home to some of the top NYC eateries, including the best donut shops and locations for delectable burrata and fresh pasta.
One of the best places in the world for foodies to visit is New York, the hometown of numerous well-known Michelin chefs.
Finding the top restaurants in the city might be challenging because there are an estimated 20,000 restaurants in New York City. For this, we have put together a list of the top 11 restaurants in New York that not only serve delicious food but also fulfill the senses with stunning settings.
Continue reading to learn more about some of New York's top dining establishments in North America.
---
Why is NYC food so good?
Long lineups indicate that New York is one of the top cities in the world for street food, not just in the US. Care is the key to the high quality of New York's street cuisine. Typically, the person preparing the dish is also the restaurant's proprietor. Thus, the meal is prepared with greater care.
---
11 Best Restaurants In New York City For Foodies
After doing a lot of research and considering the tripper's reviews we have shortlisted some of the best restaurants In new york city for foodies
Momofuku Noodle Bar
Cervo's
Buvette
Dame
Don Angie
Sona
The Butcher's Daughter
Estela
Rainbow Room
Dhamaka
Junoon
1. Momofuku Noodle Bar (Ramen restaurant)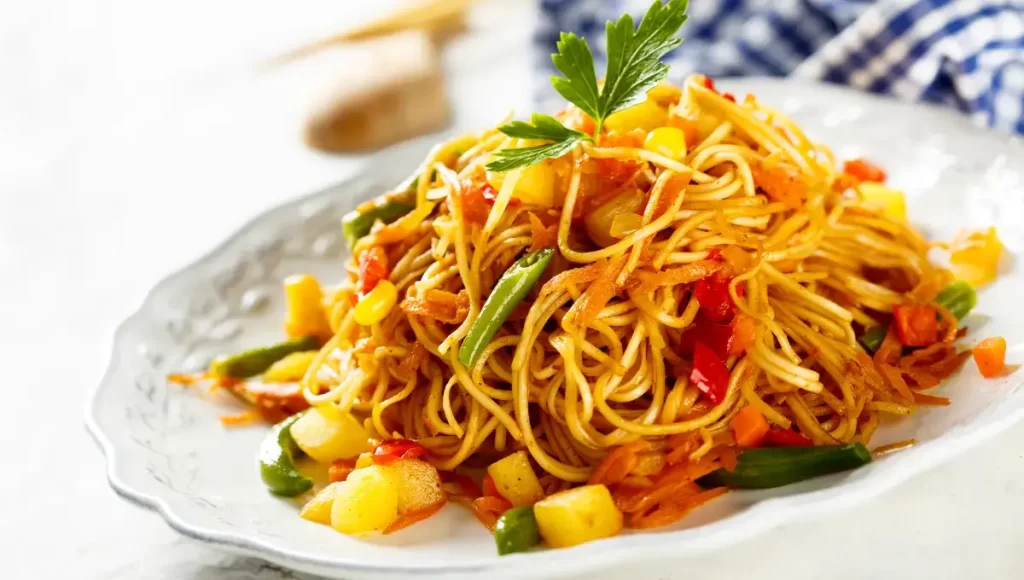 Since opening in 2004, Momofuku Noodle Bar has become one of New York's most popular dining destinations. In addition to various vegetarian and non-vegetarian ramen selections, Momofuku Noodle Bar also offers a variety of other foods that are well worth trying.
The pork, shrimp, and shiitake buns, along with the spicily flavored cucumbers, are the most popular items on the Momofuku Noodle Bar menu. Unquestionably, Momofuku Noodle Bar is among the top restaurants in New York.
Also Read: 11 Best Hair Salons In NYC
---
2. Cervo's (Seafood restaurant)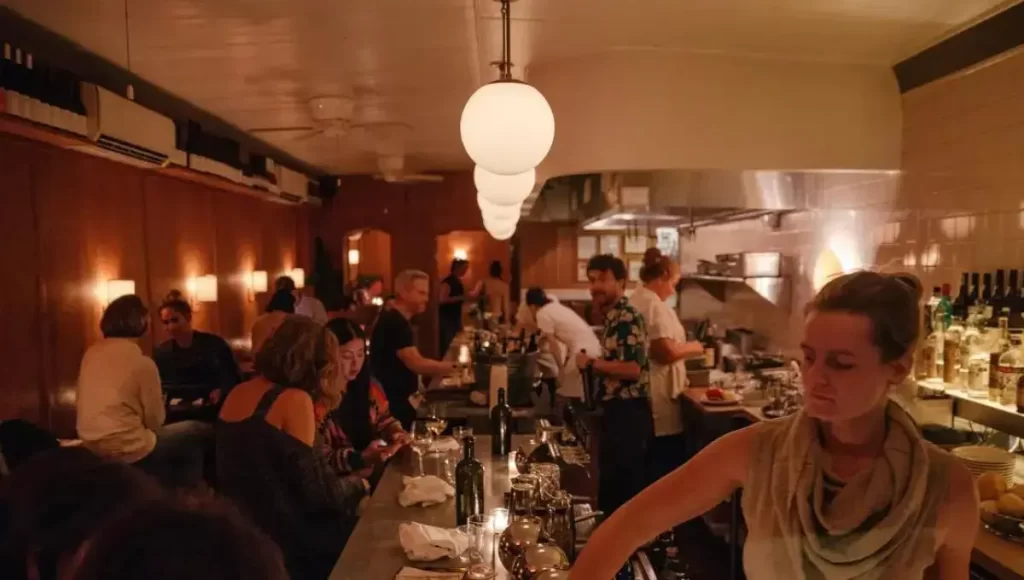 Cervo's has been a staple of Dimes Square's eating scene for a long time and remains among the best in the neighborhood.
The kitchen has views of the Iberian Peninsula's coastlines, but the vibrant, congested area and the changing outdoor seating on Canal Street have a decidedly New York vibe.
The frequently-changing menu emphasizes seafood and vegetables with plenty of bright and salty touches, including watercress salads drenched in vinegar and those tiny Manila clams cooked in vinho verde.
The best meals at Cervo's are those composed of numerous small dishes that you can leisurely work your way through, although there are more enormous plate alternatives available, such as a fried skate wing and a lamb burger.
Similar to the meal menu, the wine selections are influenced by Spain and Portugal and include some orange-colored bottles and more organic choices. Also, there is a vermouth service with a great spritz and seven vermouths.
---
3. Buvette (French restaurant)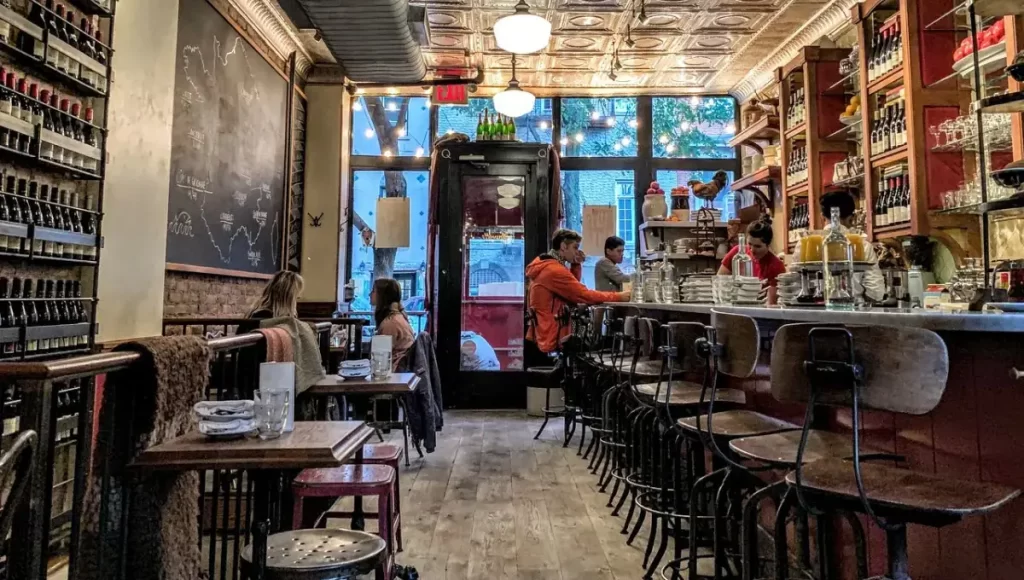 You're back at that Parisian café you loved, complete with its tiny tables and ambiance. Ordering the anchovies on warm toast with cold butter is your most crucial move. After that, call a hearty main dish like cassoulet or one of the croque monsieurs.
You may want to pass on the highly anticipated chocolate mousse in favor of the sweet tarte tatin because we didn't think it was worth the fuss. You're drinking wine, in case it wasn't apparent from the beginning.
Owner and chef Jody Williams takes excellent delight in her menu. Brunch with friends over rosé or a reasonably priced bottle of Loire Valley wine to enjoy with charcuterie in the evening
---
4. Dame (Seafood restaurant)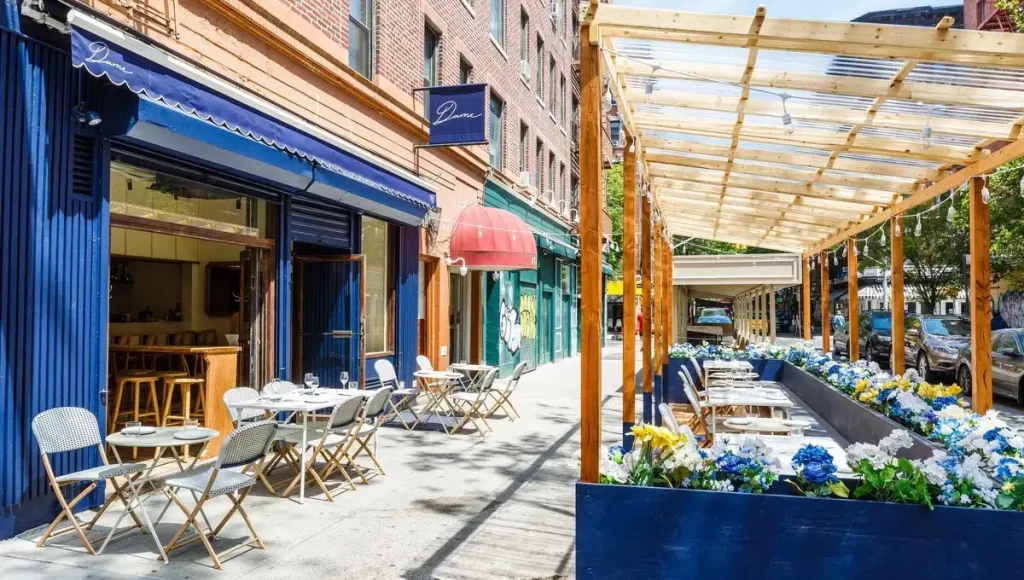 This British-inspired seafood restaurant, which started as a pop-up and has since become well-known, offers dishes like golden fish and chips, broiled oysters, squid skewers, and blowfish tails along with an innovative wine list.
The owner Patricia Howard and Ed Szymanski's British origin is reflected in the menu's limited selection of items, which includes sticky toffee pudding and curry crab with kedgeree rice.
While the restaurant retains British charm, it also provides refined options like tuna tartare on bread and fresh scallops with lemon preserves. Due to its popularity, this venue gets booked up quickly.
---
5. Don Angie (Italian restaurant)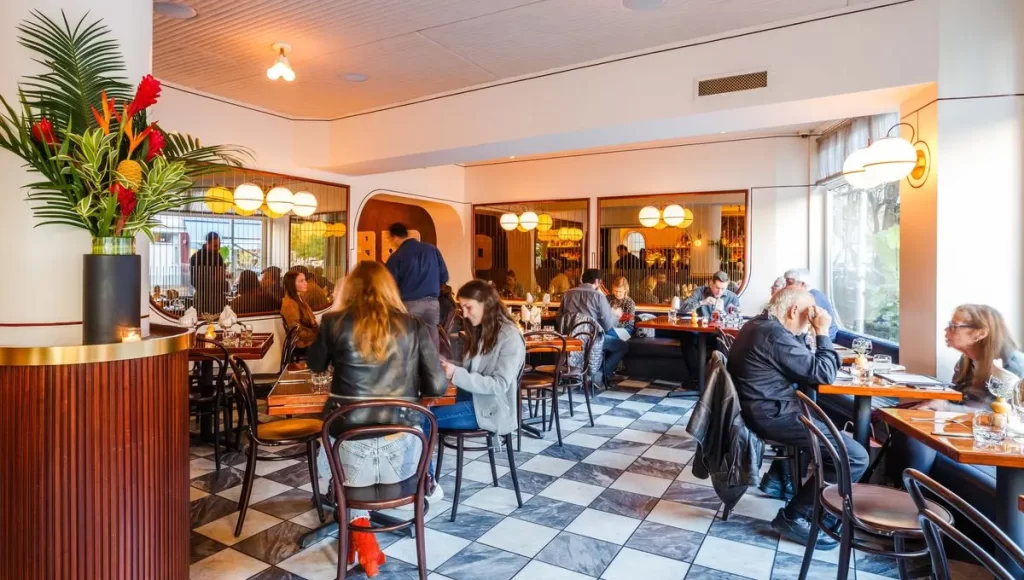 Although Italian-American cuisine may seem everywhere in New York City, you must visit this restaurant at least four or five times to try everything on the menu.
Scott Tacinelli and Angie Rito, a husband and wife team who previously worked at Quality Italian in midtown, have been cooking together for almost ten years.
They don't just make chicken parmesan with a side of ziti. This Italian-American is on another level: Consider an appetizer of stuffed garlic flatbread with cheese dripping from every tear, a cheese-laden variation of a Chrysanthemum salad, and garganelli gigantic pasta cooked in a guanciale and pecorino ragù that is essentially the spaghetti and meatballs of your dreams.
Cocktails that stand up include Nonna's Little Nip, a concoction of grapefruit, Campari, and prosecco, and Pinky Ring, a combination of whisky, Carpano Antica, Galliano, and Campari.
---
6. Sona (Indian restaurant)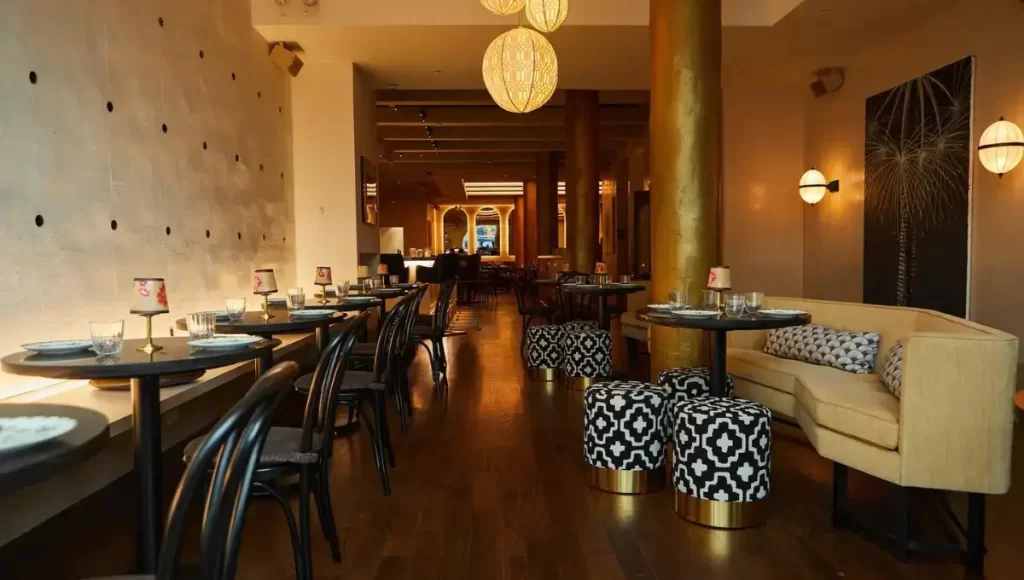 It would help if you visited Desi Girl, Priyanka Chopra's restaurant Sona, one of the best in NYC and a stunning addition to the city's dining scene, while you are in New York.
The restaurant is frequented by foodies from all over the city and the surrounding areas because a celebrity owns it.
If you appreciate excellent cuisine, good music, and even great, pleasant New Yorkers dining out, the Sona restaurant in New York is a great location.
---
7. The Butcher's Daughter (plant-based restaurant)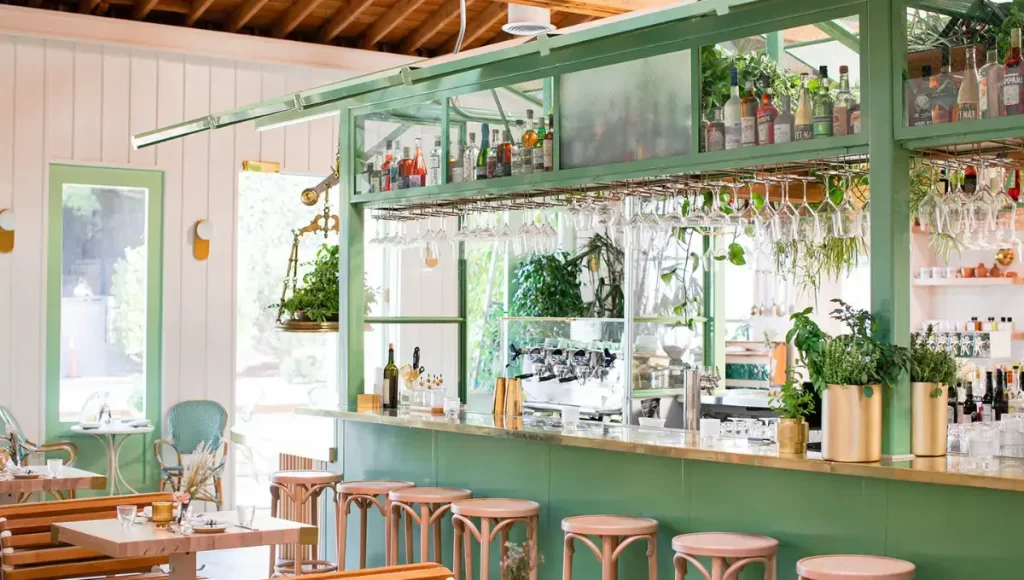 Given that it is 100% vegetarian and offers some of the most incredible vegan food in the city, Butcher's Daughter is one of the best restaurants in New York if you're seeking vegetarian fare.
There are numerous Butcher's Daughter restaurants close to Williamsburg, lower Manhattan, and the West Village. Don't forget to try the Butcher's grilled green Cheese with adzuki bean bacon and basil if you plan to visit this restaurant in New York.
---
8. Estela (New American restaurant)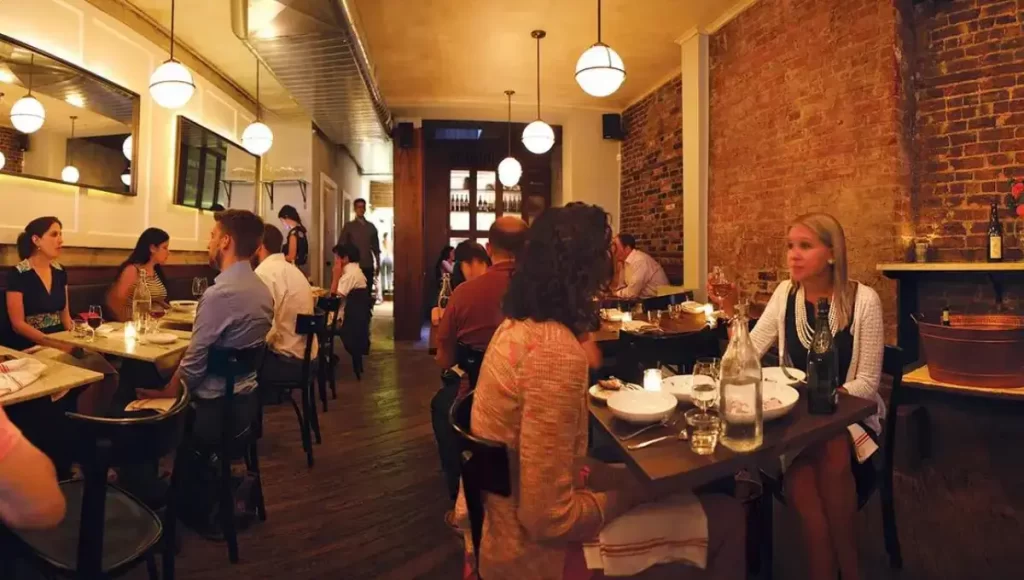 In New York, Estela is renowned for offering the most basic cuisine in excellent taste. Don't pass up the opportunity to enjoy the food and drinks that Estela has to offer if you're planning a trip to New York soon and want to sample the authentic cuisine that New Yorkers often choose to eat.
You should sample their fried Arroz negro with squid, ricotta dumplings with mushrooms, and oysters with nori, all of which deserve your attention.
---
9. Rainbow Room (Event venue in New York City)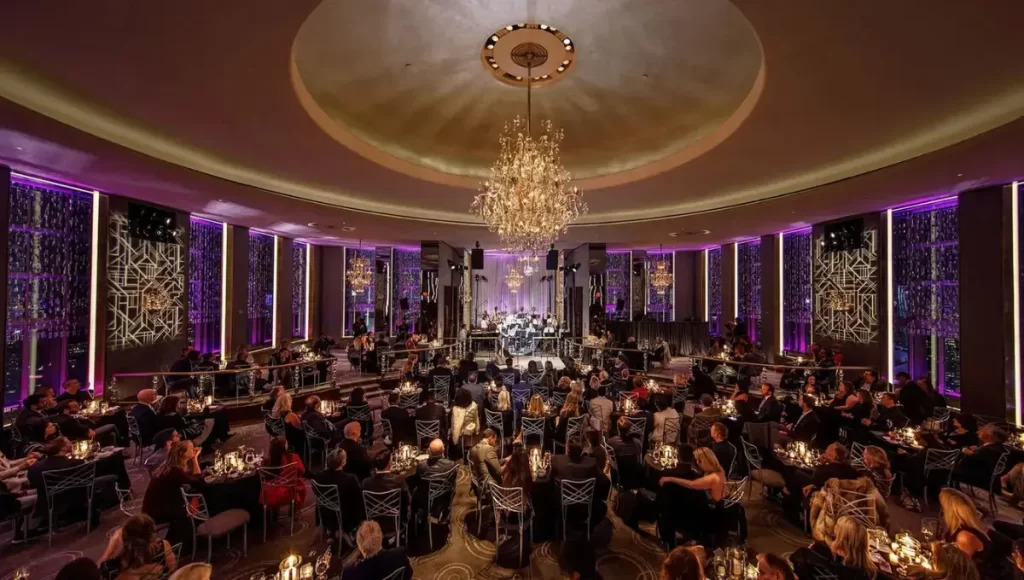 The Rainbow Room was established in 1934. Therefore the establishment has a long history in New York. The iconic New York City landmark is atop 30 Rockefeller Plaza, one of the city's most popular tourist destinations.
One of New York's top restaurants, The Rainbow Room, even has a terrace on the 65th floor. Imagine enjoying both a stunning view of the city and delectable cuisine. Don't forget to sample the delicious lobster bratwurst once you've entered the Rainbow Room restaurant.
---
10. Dhamaka (Indian restaurant)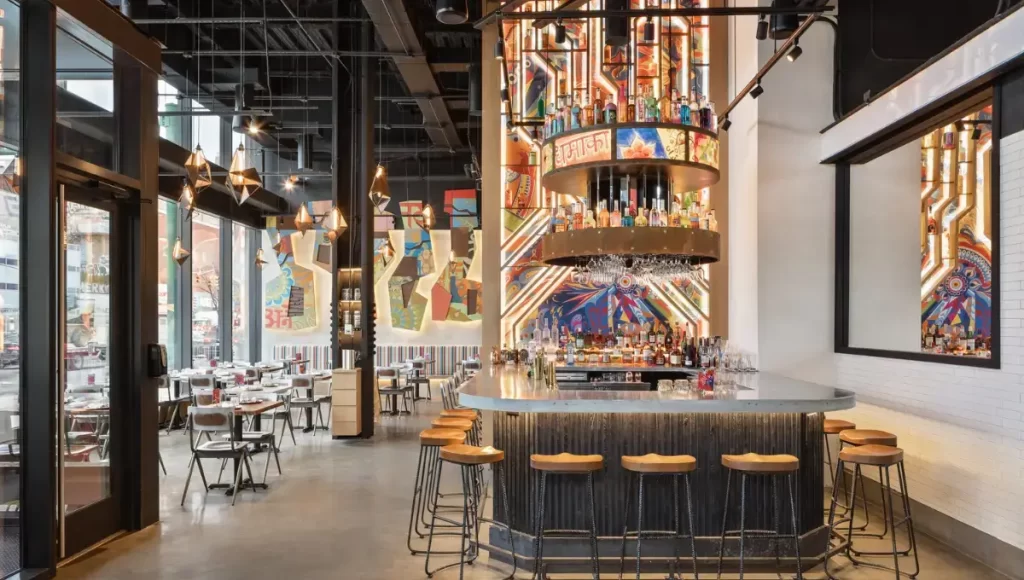 For foodies in the city, Unapologetic Indian, which was founded by Roni Mazumdar and chef Chintan Pandya, is a must-visit.
Although Semma, their West Village restaurant, recently earned a Michelin star, Dhamaka, its older brother, is equally impressive.
The menu offers distinctive dishes from various Indian cuisines, including the well-known rabbit dish from Rajasthan that must be ordered in advance. The chenna poda baked cheese and dohkale pork salad are not to be missed.
When deciding how many dishes to order, ask your waiter for advice because some, like the goat neck dum biryani, are larger and arrive in pots that are sealed with flatbread. Experience Dhamaka's vibrant environment and flavorful cuisine.
---
11. Junoon (Indian restaurant)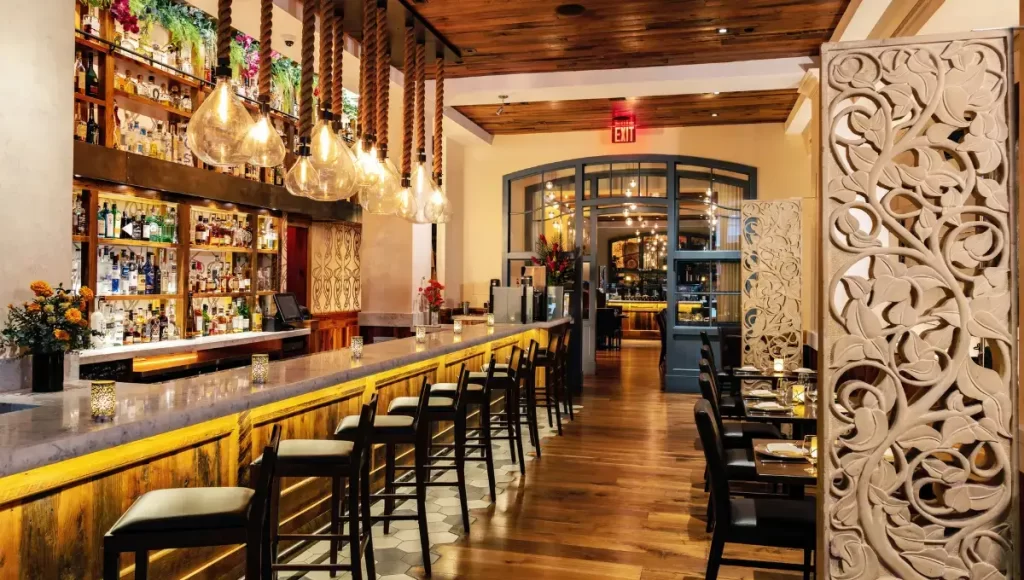 Hindi for "passion," Junoon is a restaurant run by Michelin-starred Indian chef Vikas Khanna, specializing in hearty Indian and Asian flavors.
The Manhattan-based Junoon restaurant is renowned for its inventive and reimagined Indian foods that are served on the world culinary stage.
Even though there is a backlog of more than three months, if you get the chance, don't miss out on dining at Junoon, one of New York's most expensive restaurants, to sample some of the city's best cuisines.
---
FAQs For Restaurants In New York City For Foodies
There are a lot of questions that come to mind while choosing the best trendy restaurants In new york city some of the commonly asked questions are answered below.
Q.1 Is New York a foodie city?
Given what we've tasted when consuming meals at the city's many restaurants, we're not surprised that New York City is regarded as the top gastronomic metropolis in America.
Q.2 Is York famous for any food?
York Food: Yorkshire Pudding
The Yorkshire pudding is a culinary institution in Yorkshire and is unquestionably something you must taste when you're there.
Q.3 Is New York known for pizza?
Many slice shops, pizzerias, and pizza restaurants in NYC serve the distinctive and well-known pizza of the city. As Italian immigrants introduced pizza to NYC—and America—in the early 1900s, the New York-style slice evolved from Neapolitan-style pizza.
q.4 Where can I find celebrities in NYC?
You have a greater chance of noticing if you're in Manhattan and in Soho or the West Village. There are three locations where you have the highest odds of spotting celebrities: NoHo, SoHo, and the West Village.
---
Tell Us In The Comments Which One Is The Best Restaurants In New York City For Foodies?
Also, don't forget to book your personalized holiday package with Fiery Trippers. Let us make your vacation a romantic as well as a dreamy getaway.