Are you planning a road trip? if you have no idea where to go for a road trip and how to plan a road trip in the USA, this article will really help you with useful and best tips for road trips.
A fundamental component of the American experience is taking road trips. Road trips are already a common travel choice for both local and foreign tourists because of the country's wide network of beautiful routes and well-maintained highways. In this blog post, we'll discuss the advantages of planning a road trip in the USA and provide you with some practical advice for an enjoyable vacation.
The flexibility that road trips offer is one of their biggest benefits. You get to plan your own route, discover undiscovered attractions, and stop wherever you want. A road trip can be a terrific way to strengthen relationships with family or friends.
Everything you need to know to prepare for a road trip across the United States will be covered in this article, from picking the ideal car to packing the essentials. Additionally, we'll offer advice on how to cut costs, choose the most efficient routes, and drive safely on the highways. You'll learn about the nation's top tourist destinations, gorgeous routes, and must-see sites.
So buckle your seatbelt and get ready to travel freely. This guide will assist you in organizing a memorable and pleasurable road trip in the USA, whether you're planning a little weekend break or a cross-country road trip.
Will cover the below topics in Detail.
Choosing your route
Deciding on your mode of transportation
Packing for the journey
Finding accommodations
Budgeting for expenses
Discovering must-see attractions
And much more!
---
Choosing Your Route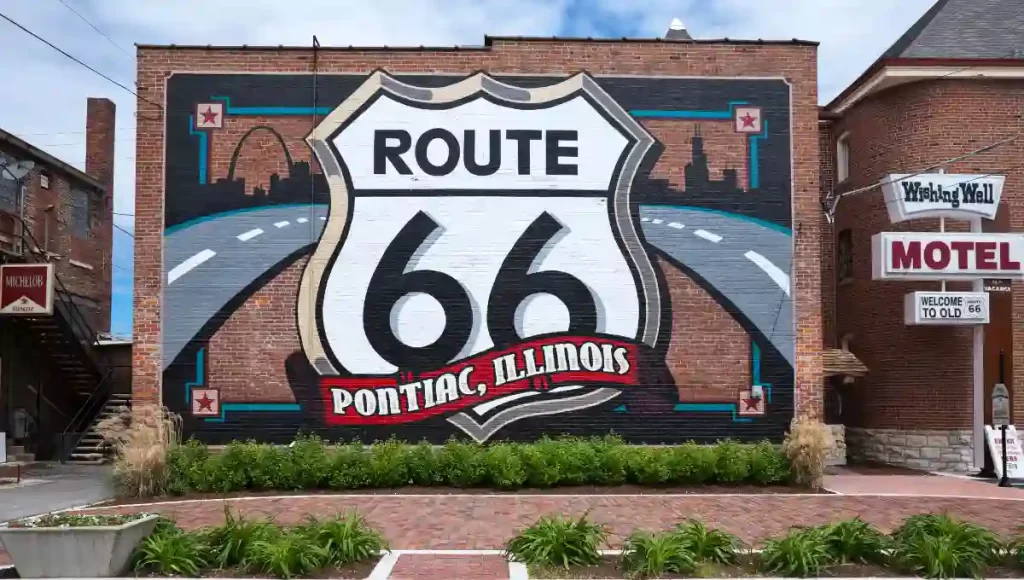 Choosing a destination is the first step in organizing a road trip. Do you want to take in the Southern charm of the Carolinas or do you want to explore the rocky coastline of California? Do you want the noise of the big metropolis or the peace of the great outdoors?
The next step is to plan your route once you have a broad notion of where you want to travel. Depending on your interests and priorities, there are a number of different ways of doing this:
Follow a pre-existing route: In the United States, there are many well-known highways for road trips, such as Route 66 and the Pacific Coast Highway. Following one of these routes might help you plan your itinerary more accurately because you'll have a broad idea of where you're going and what sights you'll see along the way.
Chart your own course: You can create your own route based on your own interests and preferences if you're feeling more daring. You might want to check out every national park in the western United States or all the top BBQ places in the South. To plan your trip and calculate driving times, use a mapping app like Google Maps.
Combine the two: There is no requirement that you follow a specific pre-existing route or create your own from scratch. To make your road trip truly special, you can combine various routes or add your own detours.
No matter how you decide to map out your itinerary, be sure to plan for travel times as well as any sights you really must see or extra stops you wish to take. Allow yourself enough time to really explore each location and experience the local culture without feeling rushed or under pressure.
---
Deciding on Your Mode of Transportation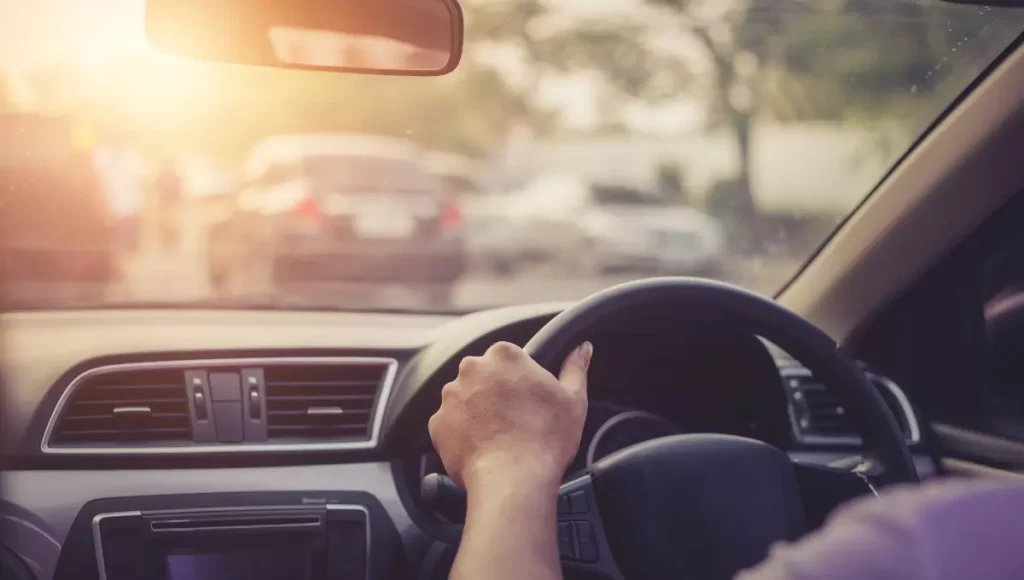 Decide how you're going to get there once you have a broad idea of where you're going. When organizing a road trip, there are a few different kinds of transportation to consider:
Personal car: This is probably the most practical and economical choice if you have a car and feel confident driving it long distances. You'll save money on rental costs and have the flexibility to stop whenever and anywhere you want.
Rental car: Renting a car is an excellent alternative if you don't own a car or if your car is unreliable for a long road trip. You can select the kind of car that best meets your requirements, whether it's a spacious SUV or an efficient sedan. Additionally, rental cars frequently have features like roadside assistance and other extras that might give you peace of mind while driving.
RV or camper: An RV or camper can be an excellent choice for people who want to combine their travel and accommodation needs. Due to the fact that you may cook and sleep in your car, this choice gives you more freedom and may result in cost savings on housing and food.
Motorcycle: Consider renting or driving your own motorbike if you're feeling daring and want to explore the open road in an unusual manner. This choice may offer a unique perspective and enhance the excitement of your journey.
Regardless of the method of transportation you select, be careful to weigh the price, comfort, and convenience of each choice while making your choice.
---
Packing for the Journey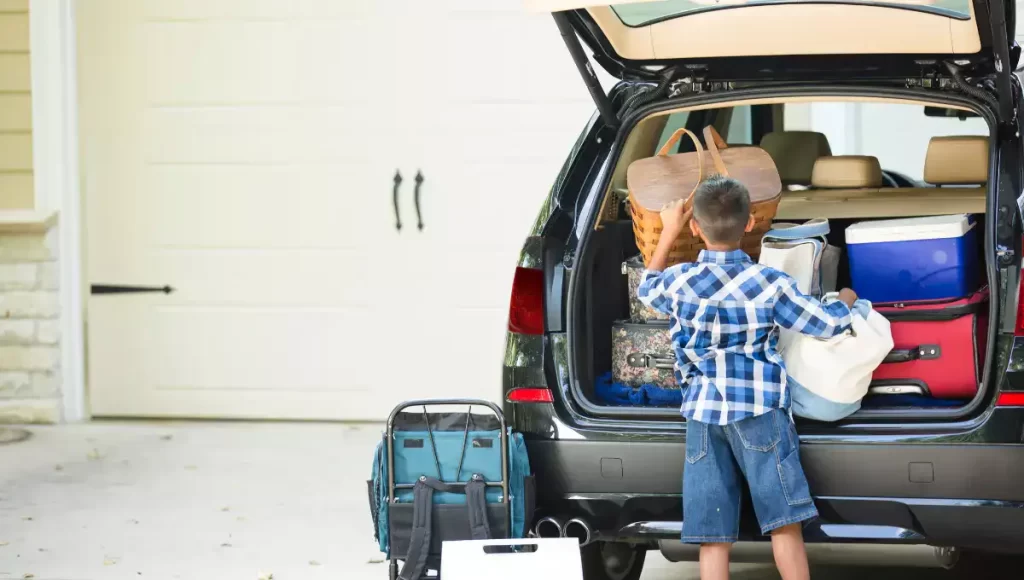 Finding the perfect mix of preparedness and practicality is key when it comes to preparing for a road trip. Without packing your car to the gills with unnecessary goods, you want to make sure you have all you need to stay safe and at ease while traveling. When preparing for a road trip, keep the following items in mind:
Comfortable clothing: As you'll be in your car for a long period, bring comfortable clothing that will allow you to move and stretch as needed. Layering is essential because temperatures can fluctuate greatly based on where you go and when you go there.
Snacks and drinks: Maintain a range of non-perishable food and beverages on hand, including water bottles, trail mix, and granola bars. By doing this, you can save money on fast food while avoiding unneeded stops.
Navigation tools: It's always a good idea to keep a real map or atlas on hand in case of technology failures or dead zones, even if you're using a GPS or mapping app. Make sure your electronics are charged in the car as well.
First-aid kit: A basic first-aid kit should always be available because accidents and diseases can occur at any time. Bandages, painkillers, and antiseptic wipes should all be included.
Entertainment: Bring some entertainment options with you on long journeys to keep you entertained. This might apply to podcasts, music, novels, and magazines.
Emergency kit: Make sure you have an emergency kit with necessities like a torch, extra batteries, and a blanket because you never know when you might suffer automobile issues or become trapped in a distant location.
Just keep in mind that bringing only what you need will ensure successful packing. When deciding what to bring, be selective and practical because the more you carry, the more congested and confined your vehicle will feel.
---
Finding Accommodations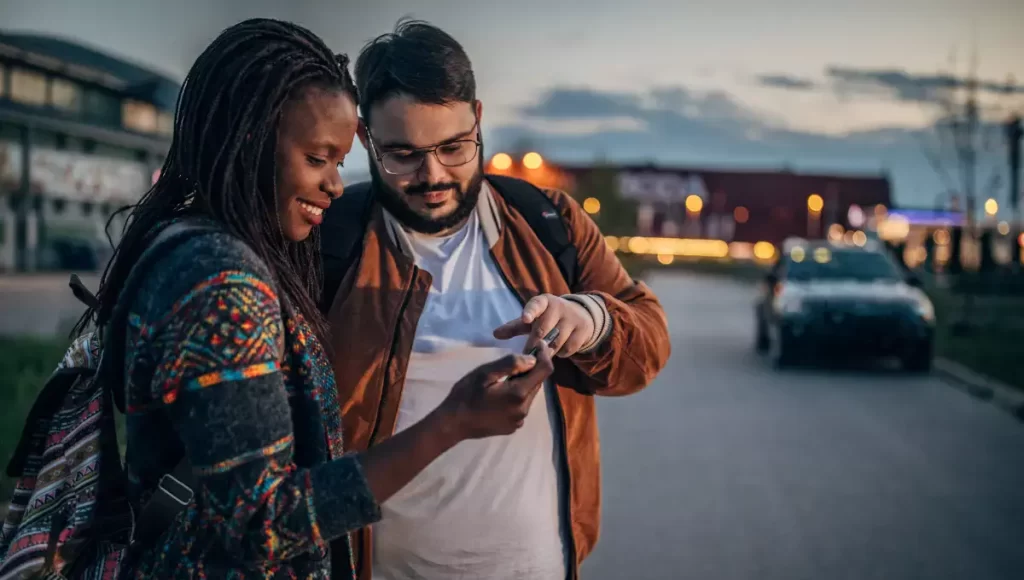 The cost of accommodation on a road trip can be high. There are various things to think about depending on your interests and budget:
Hotels: Hotels might be an excellent option if comfort and convenience are important to you. By making reservations in advance or through online travel companies like Trivago or Booking.com, you may usually get low rates.
Motels: In ways similar to hotels, motels can offer luxurious accommodations at a lower cost. Some hotels might provide extras like free breakfast or Wi-Fi.
Camping: Camping can be a fantastic option for people who wish to spend less money on lodging and be closer to nature. Numerous state and national parks, as well as private campgrounds, provide camping spaces for tents or RVs.
Vacation rentals: A unique and affordable alternative to hotels can be found in vacation rentals like Airbnb or VRBO. Properties with full kitchens and other amenities are frequently available; they can help you save money on meals and offer a more relaxing and individualized experience.
Think about things like location, cost, amenities, and previous guest reviews when selecting where to stay. Additionally, take into consideration your schedule when selecting accommodations, making sure that they are close to the activities you have scheduled.
---
Planning Your Route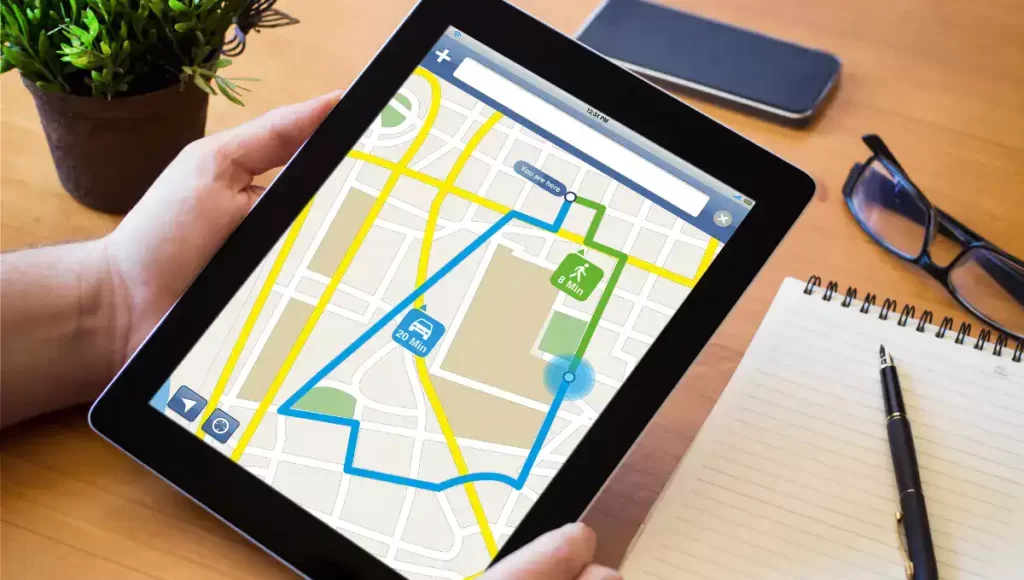 The chance to visit new places and travel along gorgeous routes is one of the most thrilling aspects of a road trip. Following are some suggestions for route planning:
Choose your destinations: Plan your trip around the places on your bucket list that you absolutely must visit. To plan your route and calculate driving times, you can use websites like Roadtrippers or Google Maps.
Research scenic routes: The opportunity to travel along scenic routes and take in breathtaking views is one of the advantages of taking a road trip. Find out which roads are ideal to use in each of the states you'll be passing through.
Factor in stops: While you want to maximize your time on the road, it's essential to plan for rest stops, eating breaks, and beautiful stops. With these destinations in mind, map out your route, but be prepared to change it as you go.
Consider the time of year: Your route and the weather you'll encounter can be significantly influenced by the time of year you plan your road trip. Before finalizing your plan, make sure you research the weather and seasonal attractions in each location.
---
Budgeting for Your Trip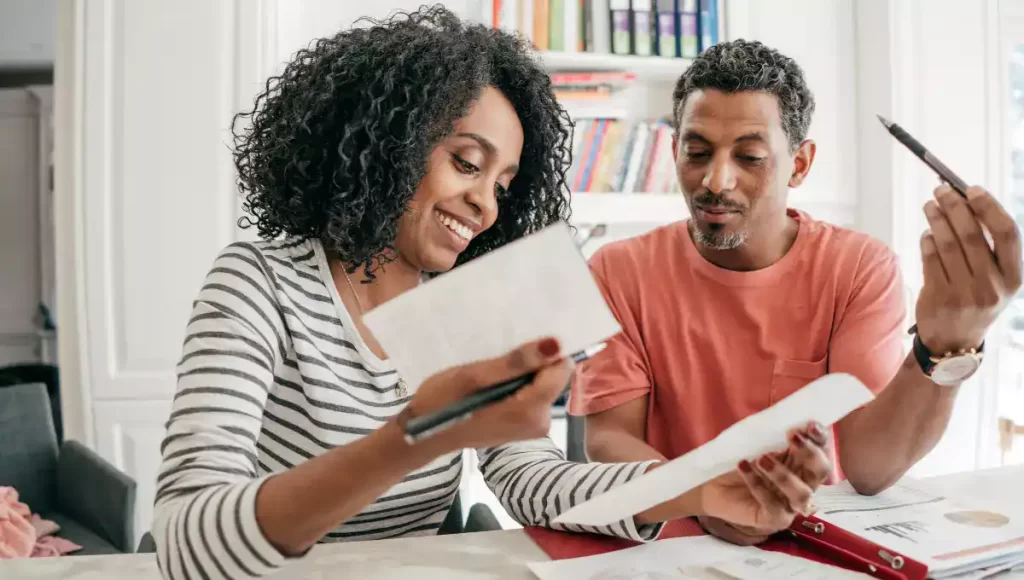 Make a budget before you leave home so that you can control your spending while on the road. When creating a budget for a road trip, keep the following costs in mind:
Transportation: Consider the cost of gas, maintenance, possible tolls, and parking costs whether you plan to bring your own vehicle or rent one.
Accommodations: This may be a heavy expenditure, depending on the hotel's preference. Make sure to check the prices for hotels, rental homes, and campgrounds in the places you plan to travel.
Food: Even if you bring your own snacks and drinks, you'll still need to set aside money for roadside meals. Eat out occasionally or prepare your own meals at the campsite or in your vacation rental.
Activities: You could have to pay for entry, rentals, or other expenses depending on your planned activities. To avoid any shocks, be sure to do some previous research on the costs associated with each activity.
Miscellaneous expenses: You should leave some money in your budget for unanticipated expenses like souvenirs and automobile repairs.
You can take a road vacation without going overboard if you set a realistic budget and follow to it.
---
List of 9 Best Tips On How To Plan A Road Trip In The USA
After doing a lot of research we have shortlisted some tips for how to plan a rod trip in the USA.
1. Hire Some Hot Wheels
Why settle for a dull hatchback when you can splash out on a sporty convertible? If Thelma & Louise had been fleeing in a beige Ford Mondeo rather than a petrol-blue 1966 T-Bird, would they have been as cool?
Take advantage of the opportunity to spend a week or two driving the car of your dreams if money permits. For a few dollars more than a station wagon, international rental vehicles firms like Hertz and Alamo frequently offer upgrades to a convertible Ford Mustang, a Cadillac, or a fast Dodge Charger.
---
2. Pick A Method Of Transportation
There are various ways to take a road trip across the vast United States. A car is one method of transportation; an RV is another. Either one will give you a different experience; neither is superior.
Using A Vehicle
One benefit of road trips in a car is that you can access things on the road much more readily. Driving will be less stressful when you go on a road trip in a vehicle, which is an additional benefit.
You'll need someone with the confidence and driving ability to take the wheel when sightseeing in a large vehicle like an RV. It is not a problem when using a car.
Also, if you're traveling by car, you'll be less likely to bring many unnecessary extras. Compared to an RV, space is much more constrained in a car, so you'll need to pick your gear carefully.
Using An RV
Traveling by RV is considerably different than traveling by automobile. One benefit is that you are traveling more comfortably.
You'll have a lot more room, which will allow you to roam around while you're traveling. Long days spent crammed into a car may get boring pretty quickly. You won't have to deal with that because your RV is cozy.
Also, you'll spend less on food. You'll see a difference in your pocketbook because an RV will allow you to stock up on groceries, prepare food in advance to bring with you and cook. Going out to dine has a high cost.
You should consider the kind of experience you want before deciding which vehicle to take. As you can see, each has advantages and disadvantages, so you can choose how you wish to view the 50 states.
---
3. Pick Your Route Ahead Of Time
When deciding which route to take on your road trip, there are countless alternatives. Yet, there are two crucial considerations to bear in mind when choosing your path:
The amount of time available
What you'd like to see
The various routes will offer very different adventures. There are several possibilities, but the Pacific Coast Highway and Route 66 are the two most well-known roads (PCH).
Route 66
The authentically American way to explore the country is through Route 66. This method of analyzing the nation won't let you down.
It starts in Chicago and takes visitors to Los Angeles, where the route ends at the Santa Monica Pier. The roadside sights along Route 66 are what travelers like it best.
Before setting out on your journey, please review our list of oddball roadside attractions in each of the 50 states so you can hit the highlights along the way.
Pacific Coast Highway
Although this route only passes through California (requiring you to plan the rest of your cross-country route differently), we highly recommend using PCH to explore the great state of California.
The ocean will almost entirely be your guide, so you won't regret seeing the contrast between the rocky terrain and the gentle beaches. You will quickly discover why the PCH is a popular road trip in America if you choose this route.
It would help if you also planned the stops you want to make along the way in addition to your general route.
Speaking with your fellow travelers is the most effective way to accomplish this. Everyone must be having a good time for the road trip to be successful, and if they can't see at least some of the sights they are most eager to know, they won't be.
---
4. Plan It Out
Don't think a trip can be made or broken by simply showing up at LAX, throwing a duffel bag in the trunk, and hitting the road.
Before you leave, make a rough schedule of your days, noting the sights you want to see and the accommodations you want to stay at each night.
When booking a hotel reservation, use a site like Booking.com because most hotels allow cancellations without penalty with 24 or 48 hours' notice. Nevertheless, don't be afraid to deviate from the path occasionally.
For a skinny dip or to camp out and watch the sunrise over the Grand Canyon, stop by that deserted beach in Big Sur. Unexpected stops frequently make a good road trip into an amazing one. 
---
5. Go Slowly And Take Breaks Occasionally
Don't attempt to drive for more than seven or eight hours per day. Make sure to allow plenty of time for stops, whether to enjoy tacos or barbecue at a quaint roadside diner or to hike to see waterfalls in a national park.
Accept the strange and beautiful sights that America has to offer, like the Bunny Museum in Altadena, California, and the Devil's Rope Museum in McLean, Texas.
Play minigolf with a biblical theme at the Lexington Ice Center in Kentucky, or book a room at the eerie Clown Motel in Tonopah, Nevada, which looks out over a cowboy cemetery.
And who can resist taking a selfie with the giant pineapple, sheep, or hotdog in the world, which seems everywhere on American highways? Numerous alternative attractions that guidebooks typically overlook are listed on the quirky travel website Atlas Obscura.
---
6. Increase The Volume
A thorough and well-planned playlist can transform a fantastic road trip into an epic one. Plan at least 12 or 15 hours of music for the week, and don't forget to include essential film scores like Thelma & Louise and Dennis Hopper's Easy Rider.
Tune your music to the surroundings as you travel. Highway to Hell by AC/DC played loudly in Death Valley's oppressive heat is ideal, whereas Fun, Fun, Fun by the Beach Boys blasting from your car's soft-top on Venice Beach will make you a local legend.
And no sane car trip playlist would be complete without Queen's Bohemian Rhapsody, entirely headbanging à la Wayne's World. Remember that no one can hear you at 70 mph, so be loud and cheesy.
---
7. Know Where You're Going To Sleep
You need to know where you'll spend the night, whether traveling by car or RV. The Find a KOA online tool is the best way to find KOA campgrounds nearby and make this a stress-free experience.
You can use the interactive map of the United States on the Find a KOA page to find any of our campgrounds from Oregon to Massachusetts.
You can easily find out more about each campground from this single page, as well as reserve your spot, ensuring that you won't have to scramble at the last minute to find a place to stay.
---
8. Select A Partner To Go With You
We strongly advise against taking someone you haven't spent much time with on a cross-country road trip.
Only if you know the person is someone you get along with and can handle conflict with easily can being stuck in a car or RV for hours on end turn out to be bearable. Because it would be a lie on our part to claim that there won't occasionally be conflict while we're on the road.
We promise you'll have a much better time if you choose someone who shares your tastes in music, conversation topics, and even small details like food and snacks. Although members of your family and close friends typically make the best travel companions pick carefully.
---
9. Be reasonable with your plans
Things occur. Car problems could result. Unexpectedly, you might fall in love with a place and want to stay an extra day. While we strongly advise planning your route, we recommend leaving room for flexibility.
Remember that the purpose of this trip is to explore and have fun; therefore, if you're rushing everyone along and forbidding any alterations to the schedule, you can guarantee that people will become irritated, annoyed, and agitated and won't be able to enjoy themselves.
---
Conclusions
An American road trip may be a wonderful experience, full of new experiences, stunning scenery, and lifelong memories. You may get the most out of your road trip and create unforgettable memories by organizing your itinerary, setting a spending limit, and picking the appropriate lodging.
Be flexible with your plans and take some time to enjoy the adventure. On a road trip, unexpected detours and changes to the itinerary can result in some of the best experiences.
With these suggestions and advice, you're prepared to hit the road and organize a memorable road trip across the USA. Pack your luggage, gather your friends or family, and prepare for the trip of a lifetime. Happy traveling by car!
---
FAQs For How To Plan A Road Trip In The USA
There are a lot of questions that come to mind while choosing how to plan a rod trip in the USA some of the commonly asked questions are answered below.
Q. Which month is best for USA road trip?
A. Spring (late March to late May) or fall (late September to late October) is the greatest season for domestic travel in the US. These months have warmer temperatures and fewer tourists in the most popular locations because they are the shoulder seasons before and after summer.
Q. What are the cheapest months to go to the USA?
A. July and August are regarded as the high-season months. Flying to the US is most affordable in January.
Q. What is the longest road trip in the USA?
A. U.S. Route 20 is the nation's longest highway for road trips, measuring more than 3300 miles (5400 km). 3,365 miles separate Boston, Massachusetts, from Newport, Oregon via U.S. Route 20. It was designated a U.S. Highway in 1926 and, in its early years, ended at Yellow Stone National Park.
Q. How do I budget for a trip to the USA?
A. Typically, a weeklong trip to the United States of America costs $1,585 for one person. Therefore, a weeklong vacation to the United States of America for two individuals comes to about $3,170. In the United States, a two-week trip for two persons costs $6,340.
Q. How Many Days Do You Need For An American Road Trip?
A. This depends on your travel schedule and the places you intend to visit. Depending on the length of time you have and the number of places you wish to visit, a road trip might last anywhere from a few days to several weeks.
Q: Can I use my phone for navigation on a road trip?
A. A mapping app like Google Maps or Waze may be used on your phone to navigate while on a road trip, thus the answer is yes. Just be sure to pack a car charger and have a printed backup map in case there are any technical difficulties or dead spots.
Q. Can I plan a road trip on a tight budget?
A. Yes, you may arrange a road vacation on a tight budget by picking more reasonable accommodations, bringing snacks and drinks, and looking into inexpensive or free activities.
---
Tell Us In The Comments Which One Is The Best Tip on How To Plan A Road Trip In The USA?
Also, don't forget to book your personalized holiday package with Fiery Trippers. Let us make your vacation a romantic as well as a dreamy getaway.