Are you visiting New York City and looking for a fantastic gym to keep up your exercise routine? Look nowhere else! We will explore the incredible gyms in NYC that provide one-day passes in this detailed guide.
These gyms can meet your demands whether you're a fitness lover, a traveler, or a local looking for a short-term fitness solution.
These amazing gyms in New York City offer an exclusive fitness experience because of their cutting-edge amenities, skilled trainers, and convenient locations.
---
📃 List of 10 Best Gyms With Day Passes In New York City
After a lot of research and considering gym clients' reviews we have shortlisted some of the best Gyms in New York City that offer one-day passes.
1. Equinox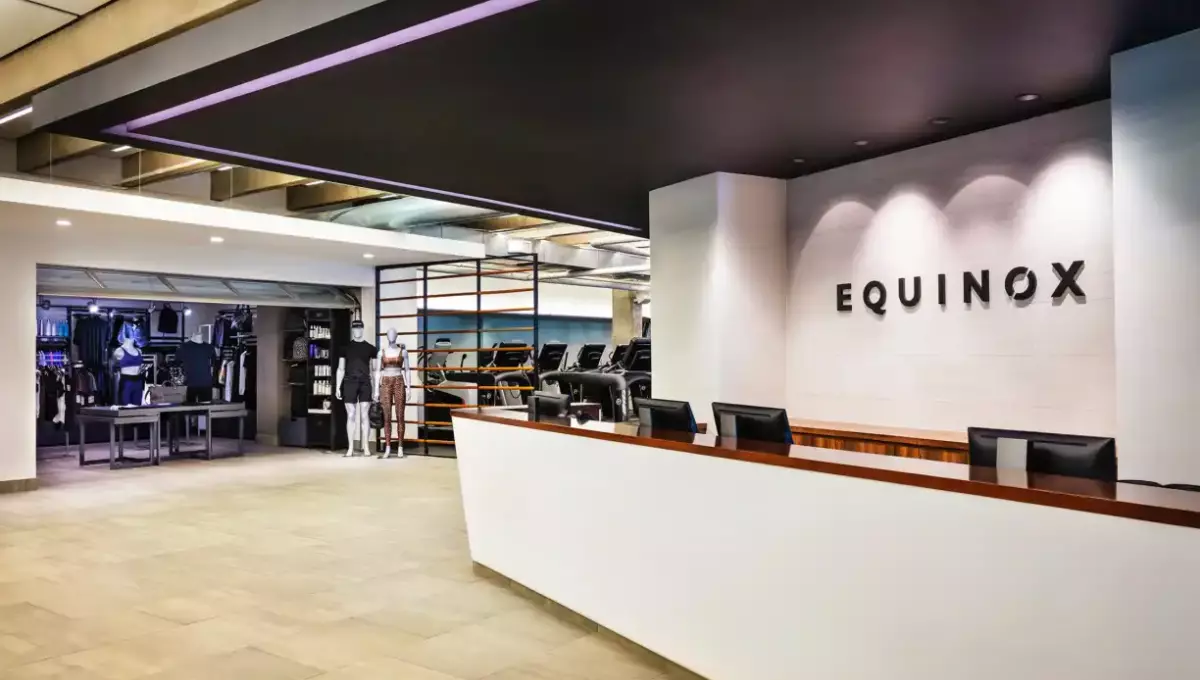 A premier fitness destination, Equinox is known for its luxurious amenities, modern equipment, and expert trainers. You can try the top-notch health clubs with a one-day pass option without making any commitments.
Get access to premium tools, stimulating group sessions, and relaxing spa services. Try Equinox today to reimagine your fitness journey.
---
2. YMCA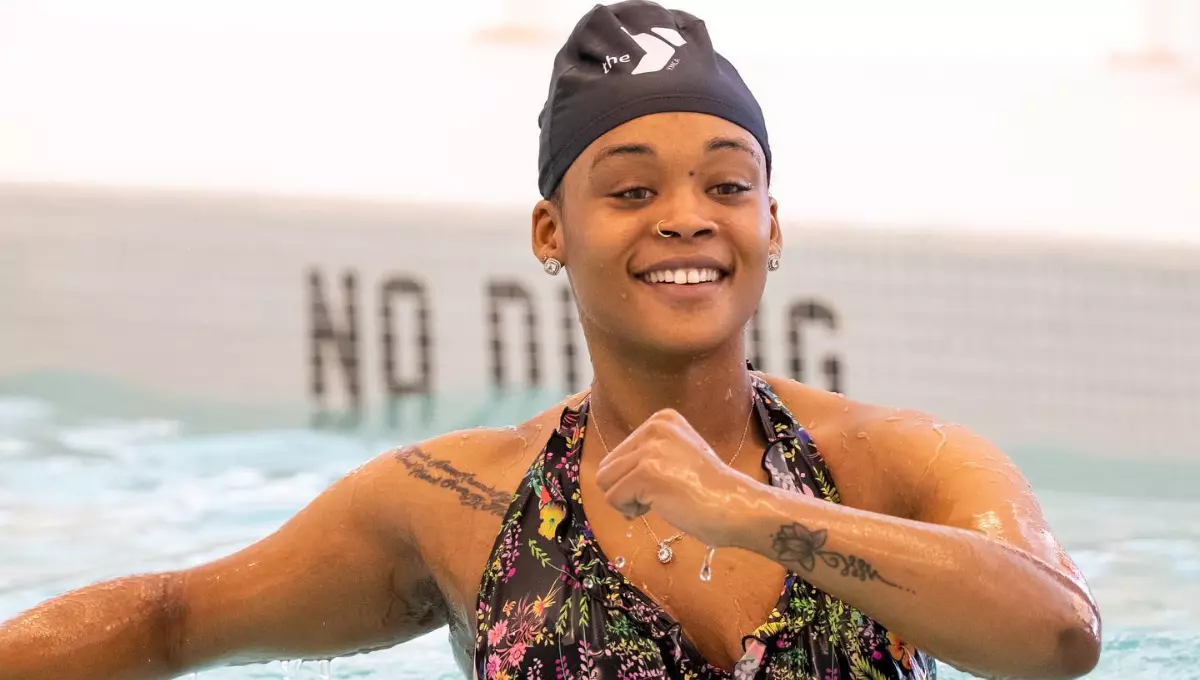 The YMCA is a well-known fitness center that welcomes people from all ages and backgrounds.
The YMCA provides an enjoyable environment for anyone looking to stay fit and engage in good health thanks to its aim of encouraging healthy living and community involvement.
Modern gyms, swimming pools, group workout programs, and sports courts are just a few of the attractions available at their facilities.
The YMCA stands out for its commitment to affordability and inclusiveness. They provide a one-day pass that permits anyone to use their first-rate amenities and services.
The YMCA features activities for everyone, whether you're searching for a rejuvenating workout or a refreshing swim.
---
3. Pure Barre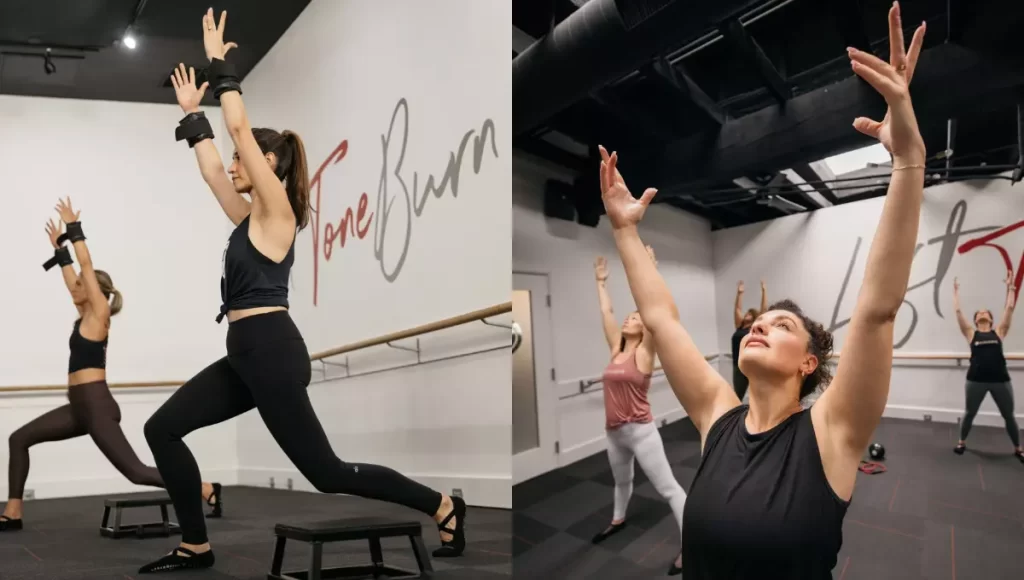 Leading workout center Pure Barre has revolutionized the fitness industry. Pure Barre provides a distinctive and efficient total-body exercise by fusing elements of ballet, Pilates, and strength training.
Its characteristic exercises include small, controlled motions and isometric exercises that shape and develop muscles.
Pure Barre promotes a sense of community and camaraderie that attracts people from every field of life with its lively music, inspiring instructors, and energizing atmosphere.
Although Pure Barre mostly offers subscription options, certain studios might offer one-day passes allowing visitors to experience the thrill of a Pure Barre exercise without making a long-term commitment.
---
4. Mid-City Gym & Tanning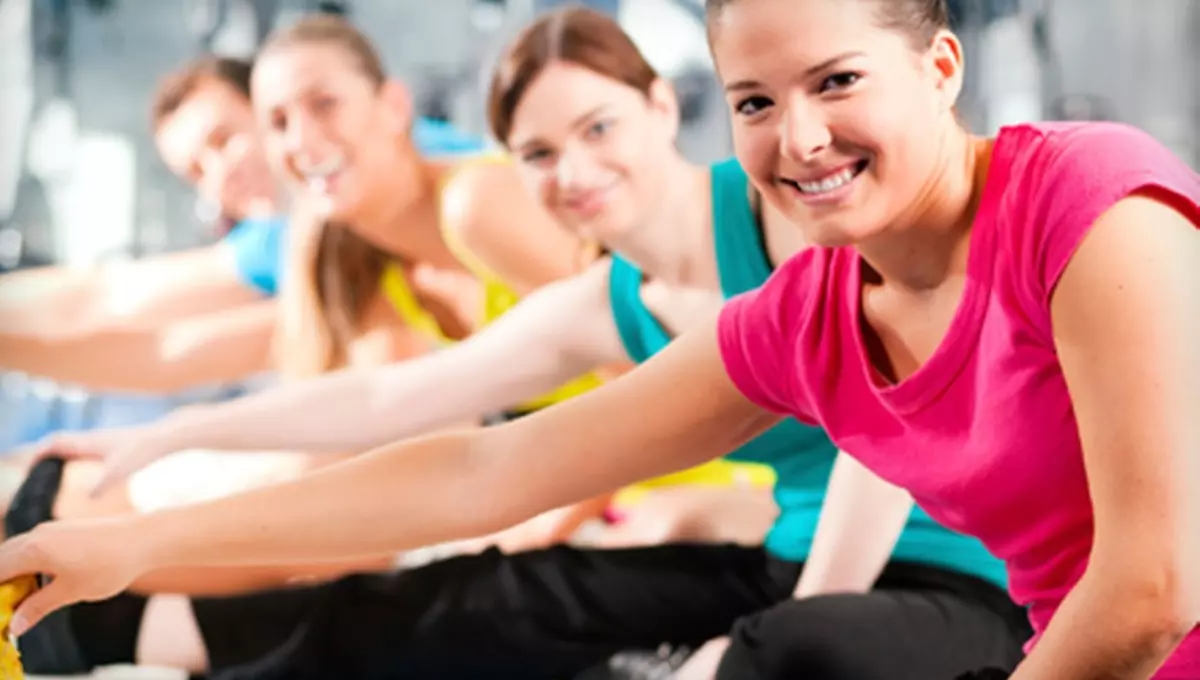 A well-known gym and tanning salon, Mid City Gym & Tanning has long been an institution in the fitness industry. People of all fitness levels are attracted to Mid City Gym by its friendly environment and committed trainers.
Members get access to a variety of equipment in the gym, including free weights, machines, and cardio equipment, ensuring they have all they need for a thorough exercise.
In addition, Mid City Gym provides tanning services, which is another added convenience for anyone seeking glowing skin.
One-day passes are available for anyone who wants to try out the gym, allowing them to enjoy the first-rate amenities and welcoming atmosphere without having to make a long-term commitment.
---
5. Crunch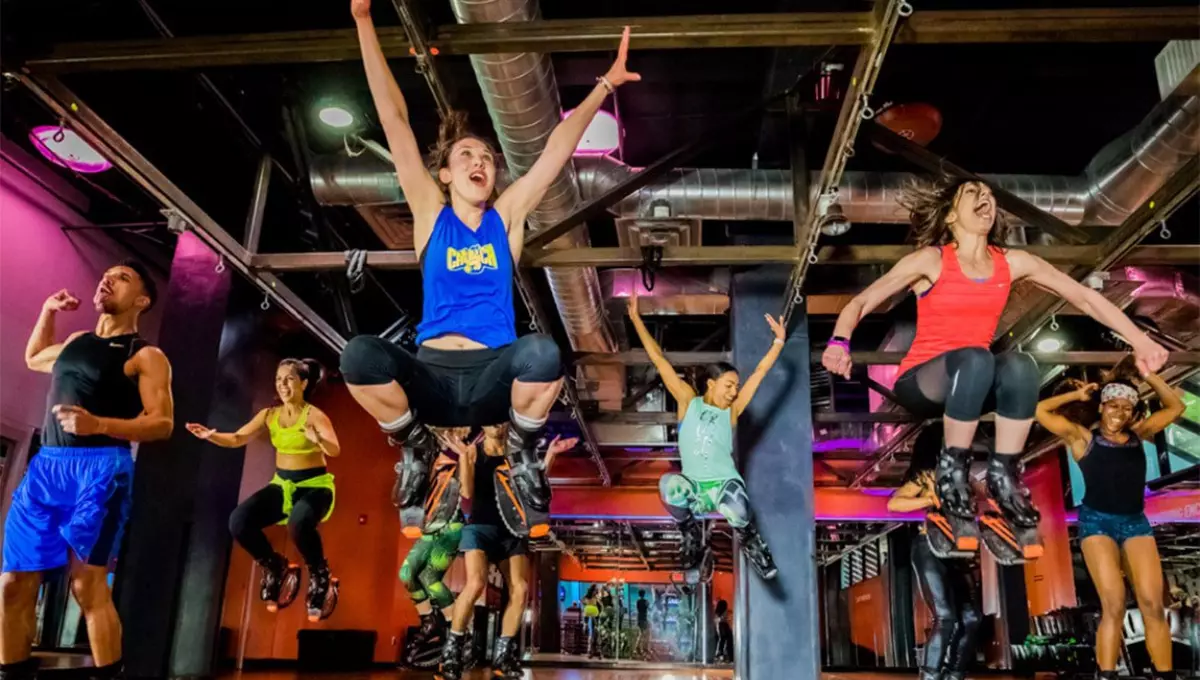 The well-known fitness chain Crunch has built a devoted following thanks to its distinctive and all-inclusive philosophy of training.
Crunch attracts people with diverse backgrounds to exercise due to its colorful and energizing atmosphere.
The gym provides a wide variety of exercise options, such as group fitness classes, personalized training plans, and cutting-edge machinery.
Each exercise session at Crunch is fun and productive because of the instructors' encouraging and engaging style.
Before committing to a membership, customers who are interested in trying Crunch can visit the facilities, sign up for a few sessions, and get a taste of the Crunch experience with a one-day pass.
---
6. Blink Fitness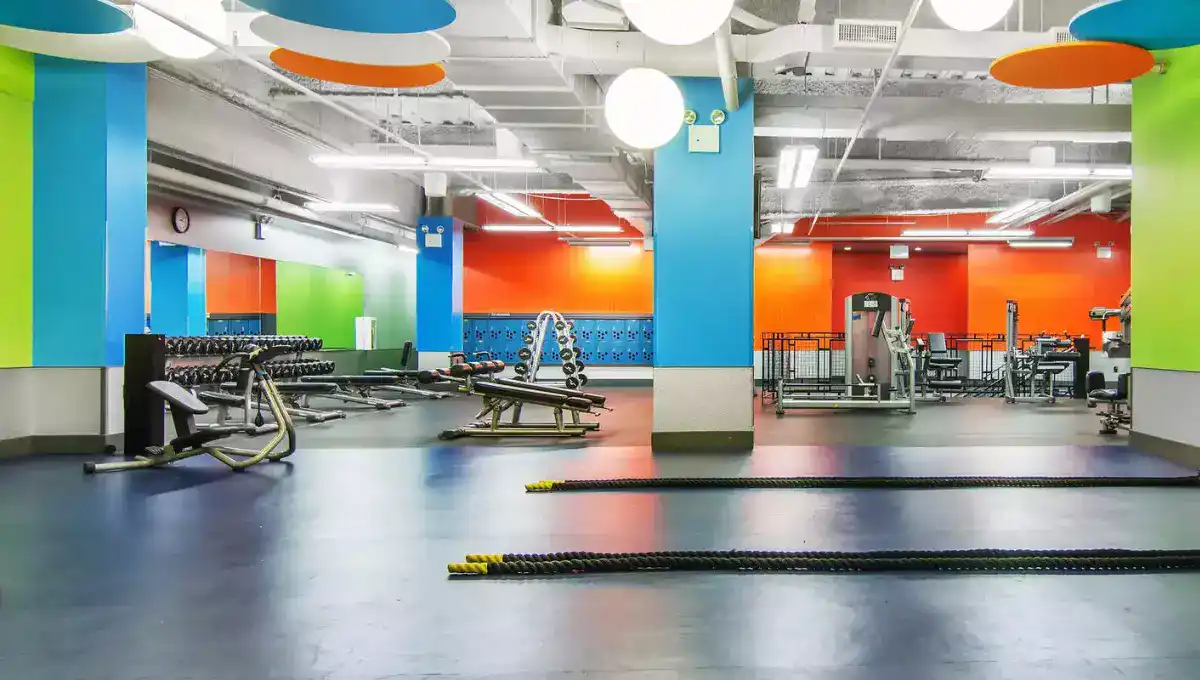 Popular fitness franchise Blink Fitness has drawn notice for its approach to fitness which is both friendly and affordable.
Blink Fitness attracts people of all fitness levels with its lively atmosphere. The gym offers a neat, spacious environment that is furnished with a selection of cardio and weight-training machines.
Blink Fitness stands out for its welcoming and non-intimidating environment, which makes it a great option for newcomers or people who might feel self-conscious in a traditional gym setting.
Blink Fitness offers a one-day entry option for those who are interested in giving it a try or people who are just for a day in the city like travelers. It allows people to see the amenities and training spaces firsthand.
---
7. Life Time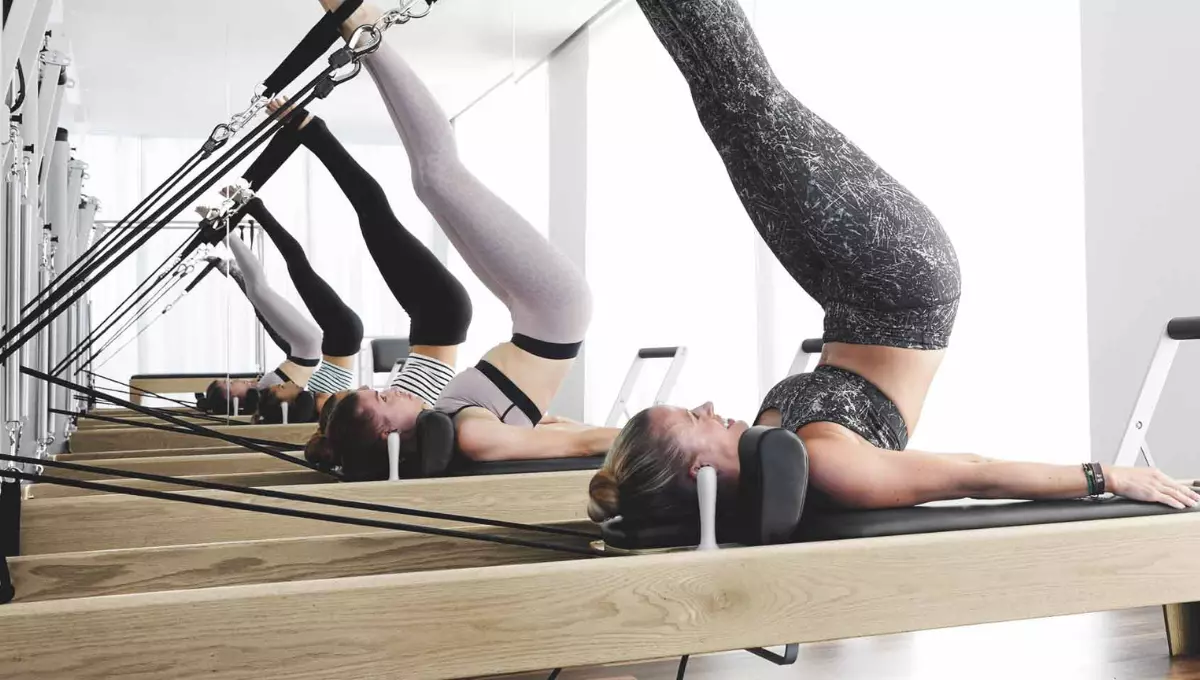 A wide variety of amenities and services are available at Life Time, a premier fitness and wellness destination. Life Time attracts those who value their health because of its luxurious services and commitment to a healthy lifestyle.
Modern exercise equipment, designated areas for group fitness classes, indoor and outdoor pools, luxurious spa treatments, and even childcare choices are available at the club.
Life Time's dedicated staff and experienced trainers offer members individualized advice and assistance, providing a fulfilling workout experience.
While most Life Time sites operate on a membership basis, some may provide one-day passes that let visitors sample the first-rate amenities and Life Time's top-notch workout options for a single day.
---
8. Peloton Studio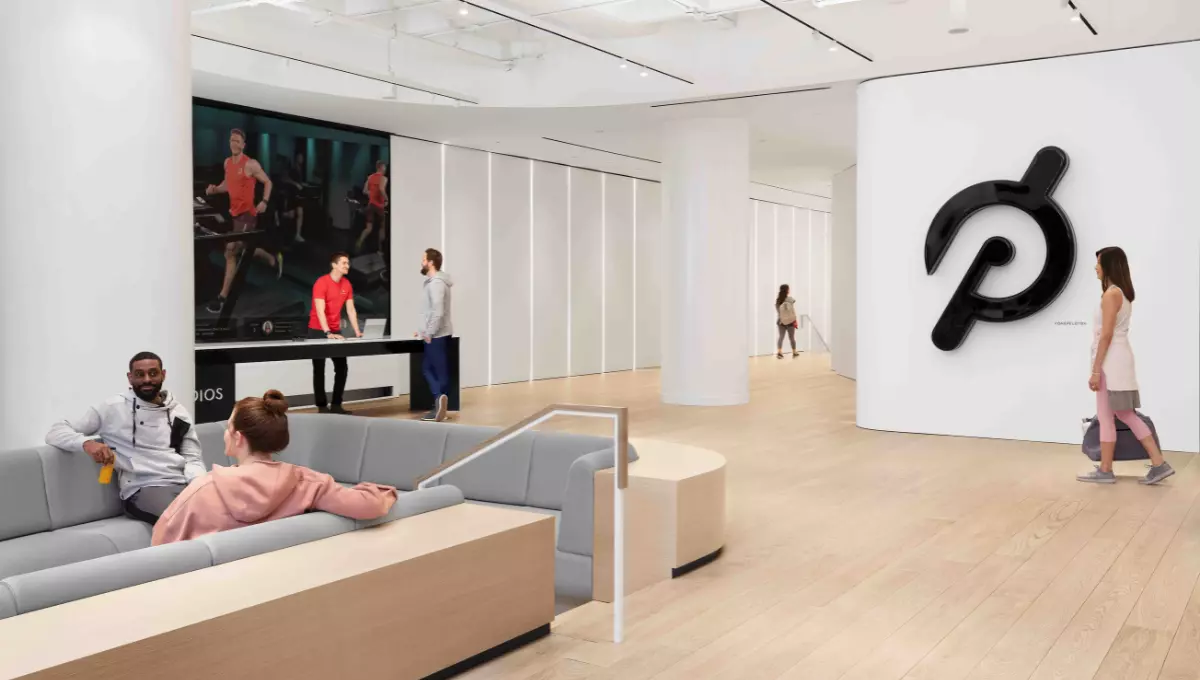 A ground-breaking workout idea that has revolutionized the world is Peloton Studios. Peloton Studios has built up an extensive following of fitness enthusiasts thanks to its cutting-edge technology and engaging exercise experiences.
The studio provides a variety of classes, from yoga to cycling, taught by top-notch instructors who inspire and motivate.
With Peloton's modern gear, interactive leaderboard, and on-demand courses, you can enjoy a group exercise in the comfort of your own home.
Although Peloton primarily relies on a subscription-based business strategy, they do provide a one-day digital pass that enables users to access their vast workout repertoire and enjoy the Peloton magic for the day.
---
9. Pure Yoga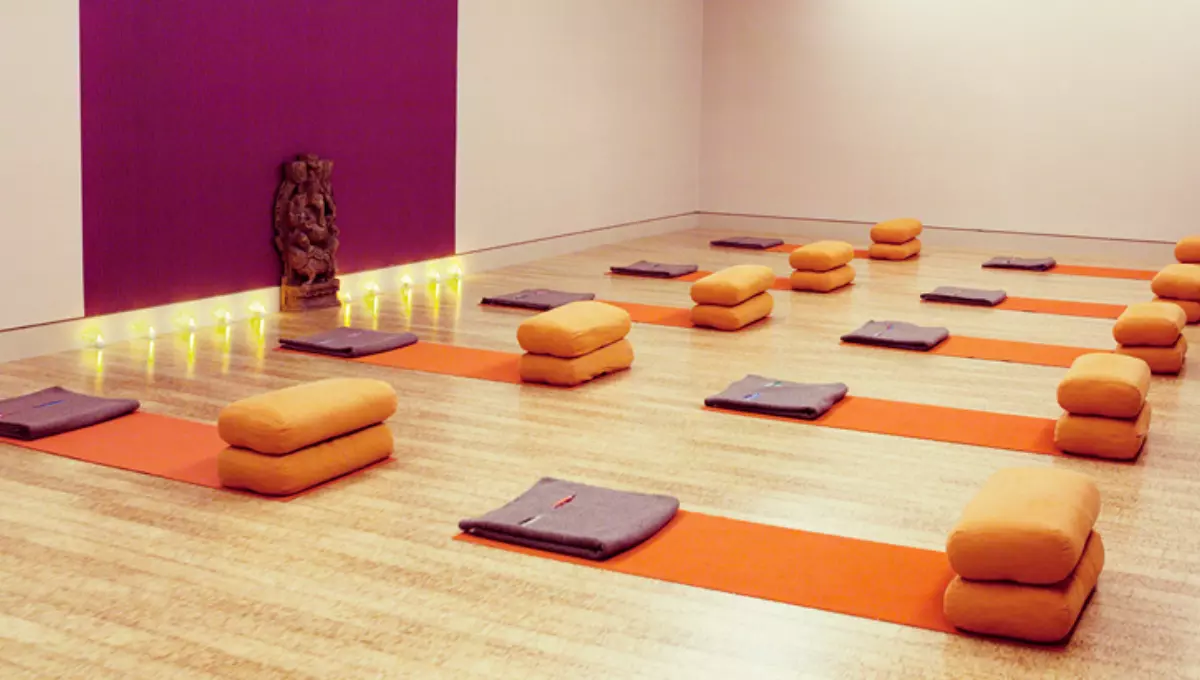 With its peaceful and welcoming atmosphere, Pure Yoga is a famous yoga studio that has captured the attention of yoga lovers.
Pure Yoga, which has an emphasis on overall well-being, provides a wide range of yoga courses taught by qualified teachers.
Their classes accommodate practitioners of all levels, from Vinyasa to Yin. Pure Yoga's quiet and beautifully decorated studios create an environment that encourages calm and inner calm.
For those who are interested in Pure Yoga, they provide a one-day pass option, enabling people to take a class of their choosing, experience the studio's peaceful ambiance, and become fully immersed in the changing practice of yoga.
---
10. GYM NYC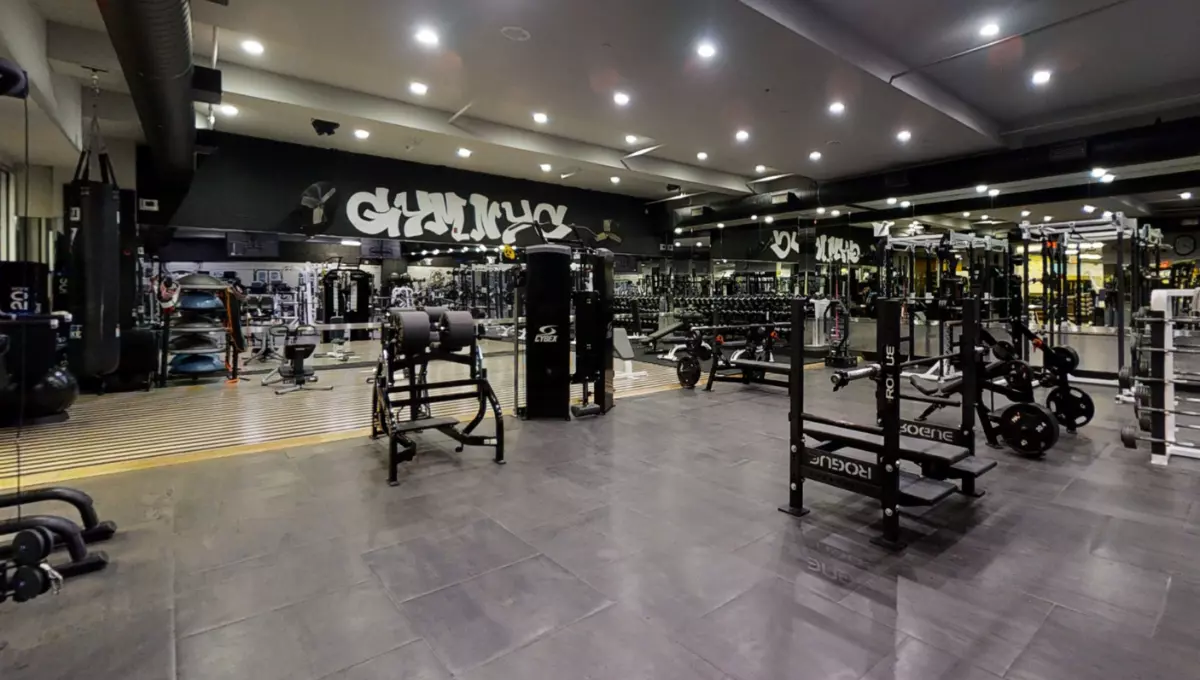 GYM NYC  is a well-known gym that attracts visitors from all walks of life thanks to its welcoming and cost-effective approach to fitness.
The gym has a variety of equipment, including cardio machines, weightlifting machines, and free weights, to meet different exercise objectives.
GYM NYC stands for having a friendly, unintimidating environment that makes it a great option for both new and experienced workout aficionados.
GYM NYC offers a one-day pass option for those who are interested in giving it a try.
This option enables people to use the gym's amenities, participate in group exercise sessions, and get a feel for the inspiring and active environment without having to make a long-term commitment.
---
🧐 Things to Consider while Choosing gym for one day only in NYC
When choosing a gym for a one-day visit, there are several important factors to consider:
Location: To save time and money on transportation, pick a gym that is nearby and easy to get to.
Facilities and Equipment: Make sure the gym includes a variety of equipment and amenities that suit your exercise tastes and routines.
Amenities: To make your stay more comfortable, find out if the gym has amenities like showers, lockers, towels, and water stations.
Expert Staff: Choose a gym where the staff is experienced and friendly so they can answer any questions you have or show you how to use the equipment safely.
Class Options: Choose a gym that provides a range of classes that meet your interests and fitness level if you're interested in group fitness classes.
Cleanliness and Hygiene: Give high-standard gyms first consideration if you want a clean, secure workout environment.
Reviews and Ratings: To get a sense of other visitors' opinions and the gym's general reputation, read reviews and ratings.
Cost: Consider the cost of the one-day pass and whether it provides good value for the facilities and services offered.
You may make a well-informed choice and select a gym that matches your demands and offers a satisfying one-day fitness experience by taking these criteria into account.
---
🙋🏻‍♀️ FAQs About Best Gyms in New York City Offering a Day Pass
There are a lot of questions that come to our mind while searching GYMs for a day pass in New York City, some of the commonly asked questions are answered below.
Q. What is a one-day pass, and how does it work?
A. A one-day pass is a temporary access ticket to a gym for a single day, allowing individuals to use the facilities and services without a long-term commitment.
Q. Can I access all facilities and services with a one-day pass?
A. The facilities and services accessible with a one-day pass vary by the gym, so it's best to ask directly with the gym about specific offerings.
Q. Are one-day passes available for all gyms in NYC?
A. Availability of one-day passes varies among gyms in NYC, and it's recommended to check with individual gyms to determine if they offer this option.
Q. How much do one-day passes typically cost?
A. The cost of one-day passes for gyms in NYC can vary, with prices typically ranging from $10 to $30, depending on the gym's location, amenities, and reputation.
Q. Are one-day passes a good way to test out a gym before committing?
A. Yes, one-day passes can be a great way to test out a gym before committing to a longer-term membership, allowing individuals to experience the facilities and atmosphere firsthand.
Q. Can I upgrade my one-day pass to a longer-term membership?
A. Whether you can upgrade a one-day pass to a longer-term membership depends on the gym's policies, so it's advisable to inquire with the gym directly regarding upgrade options.
---
😇 Conclusion
when selecting a gym for a single visit, take into account aspects like location, amenities, staff knowledge, class alternatives, cleanliness, reviews, trial offers, price, and ambiance. By considering these factors, you may choose a gym that meets your needs and ensures a positive one-day workout experience.
---
💬 Tell Us In The Comments As per you Which Are the Best & incredible gyms in NYC that provide one-day passes?
Also, don't forget to book your personalized holiday package with Fiery Trippers. Let us make your vacation a romantic as well as a dreamy getaway.
---