In the world of travel, the iPhone 15 is your ultimate companion. Discover its groundbreaking features that will redefine your journeys.
Apple has unveiled its latest iPhone lineup, and it's a game-changer for travelers. The iPhone 15, iPhone 15 Pro and iPhone 15 Pro Max offer a host of features that will make your journeys smoother and more enjoyable than ever before.
---
Travelers Will Love These 4 Features of iPhone 15
Discover the four incredible features of the new iPhone 15 that will be highly beneficial for travelers.
1. 📷 Revolutionary Camera Upgrades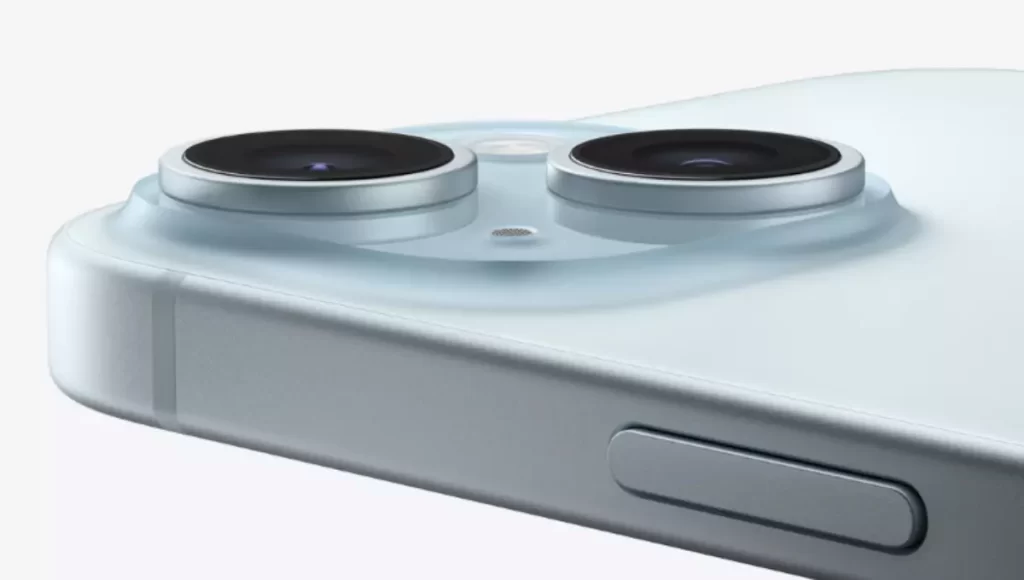 One of the standout features of the iPhone 15 is its camera system. With three optical-quality zoom levels – including an ultra-wide lens at 0.5x, a standard lens at 1x, and a telephoto lens at 2x – the iPhone 15 takes your photography to the next level.
But what truly sets it apart is the remarkable increase in camera quality. The main camera has been upgraded from 12-megapixels in the iPhone 14 to an impressive 48-megapixels, delivering sharper, more vibrant photos. Even selfies get an upgrade with autofocus and portrait lighting.
But it's not just photos; the iPhone 15 enhances your video capabilities too. With 4K HDR resolution and improved Action mode for stabilizing shaky shots, your travel videos will look more cinematic than ever before.
Plus, there's a unique camera trick – the ability to adjust the focus after taking a photo. Capture the moment, then fine-tune it later.
---
2. 🔋 'All-day' Battery Life
Apple boldly claims that the iPhone 15 boasts "all-day" battery life, offering up to three additional hours of video playback compared to the iPhone 12.
This means you can enjoy up to 26 hours of video playback on the iPhone 15 Plus and up to 20 hours on the standard iPhone 15. Say goodbye to battery anxiety during those long-haul flights and all-day adventures without access to a charger.
---
3. 🔌 The Universal Charger You've Been Waiting For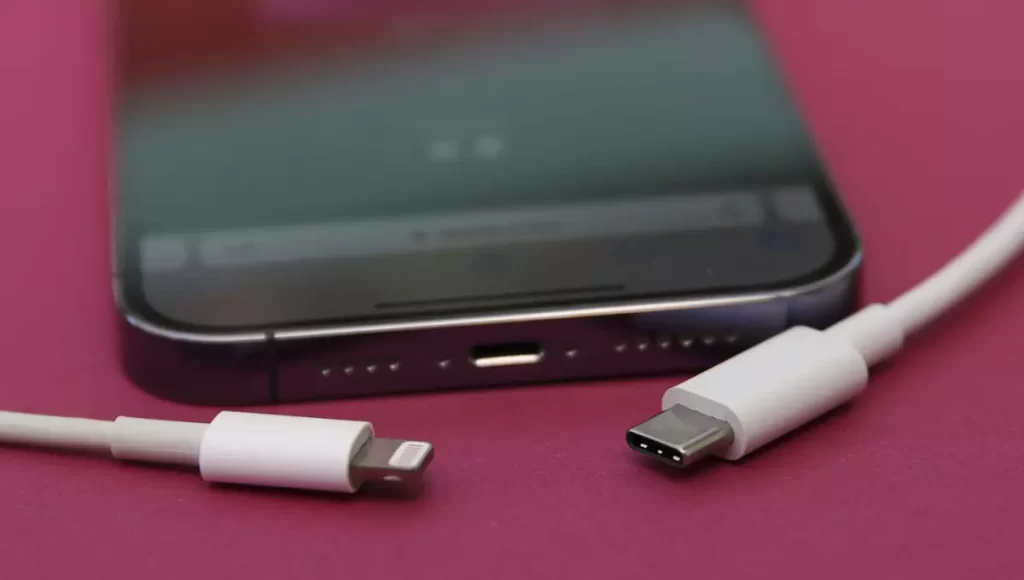 No more juggling chargers when you travel. The iPhone 15 introduces a USB-C connector, allowing you to charge your iPhone, laptop, and iPad with a single charger. It's a game-changer for simplifying your travel gear. One charger, all your devices – it's that easy.
---
4. 🚗 Enhanced Emergency Services
Safety is paramount when you're on the road, and Apple takes it seriously. Building on the SOS service introduced with the previous iPhone, the iPhone 15 now includes roadside assistance.
Even in areas with no cell service, you can access help by texting "Roadside Assistance" and following the on-screen instructions to connect to a satellite.
This service links you to the AAA roadside assistance provider, and the best part is, that it works even if you're not a AAA member.
---
🏖Take your travel photos to the next level with the new iPhone 15. The Cinematic mode lets you capture videos with beautiful depth of field, and the LiDAR Scanner makes it easy to take sharp photos in low light.

Where are you planning to travel to in the USA with the new iPhone… pic.twitter.com/UqAaMUzBqH

— Fiery Trippers (@fierytrippers) September 12, 2023
Some Other Information about the iPhone 15
Video Excellence: The iPhone 15's camera enhancements don't stop at photos. With 4K HDR resolution and an upgraded Action mode to stabilize shaky shots, your travel videos will reach new heights of quality.
Shift Focus Photography: Ever wished you could change the focus of a photo after taking it? The iPhone 15 grants that wish. This innovative feature lets you shift focus from one subject to another, even after snapping the picture, providing endless creative possibilities.
Pricing and Preorders: The iPhone 15 starts at just $799 for the 128GB model, while the iPhone 15 Pro begins at $899 for the same storage capacity. Preorders open this Friday, so mark your calendars and be among the first to experience the future of travel-friendly technology.
Upgrade to the iPhone 15 and transform your travel experience. With unmatched camera capabilities, extended battery life, a universal charger, and enhanced safety features, it's the perfect companion for your adventures.
Introducing iPhone 15 Pro, iPhone 15, Apple Watch Series 9, and Apple Watch Ultra 2. All that and more news from the #AppleEvent.

— Apple (@Apple) September 12, 2023
---
FAQs About iPhone 15
People have a lot of questions in their minds regarding the iPhone 15. Below, we've addressed some of these questions to help us make an informed decision:
Q. What's different about the iPhone 15?
A. The iPhone 15 boasts a groundbreaking camera system with three optical-quality zoom levels, improved camera quality, enhanced video capabilities, and a unique shifting focus feature.
Q. What's the difference between iPhone 14 and 15?
A. The key differences lie in the camera advancements, notably the 48-megapixel main camera in the iPhone 15, and the substantial boost in battery life.
Q. Which iPhones have emergency SOS?
A. iPhones, including the iPhone 15, offer emergency SOS services. This feature allows users to contact emergency services via satellite connectivity, ensuring help is just a text away.
Q. What is the price of the iPhone 15? 
A. The price of the iPhone 15 varies depending on the model, storage capacity, and region. In the US, the starting prices are as follows:
🌟 iPhone 15: $799 for 128GB, $899 for 256GB, $1099 for 512GB
🌟 iPhone 15 Plus: $899 for 128GB, $999 for 256GB, $1199 for 512GB
🌟 iPhone 15 Pro: $999 for 256GB, $1099 for 512GB, $1299 for 1TB, $1499 for 2TB
🌟 iPhone 15 Pro Max: $1099 for 256GB, $1199 for 512GB, $1399 for 1TB, $1599 for 2TB
Q. When will it be released?
A. The iPhone 15 will be released on September 22, 2023. Pre-orders will begin on September 15, at different times depending on the region. Users can sign up for a YouTube reminder or watch the event live on Apple.com or the Apple TV app.
Q. How does precision finding work?
A. Precision finding is a feature that leverages Apple's Find My network and uses advanced technology like UWB to precisely locate your lost iPhone, even in crowded areas. It provides detailed directions to help you pinpoint your device's location accurately.
---
💬 Tell Us In The Comments Which feature you like the most in iPhone 15.
Also, don't forget to book your personalized holiday package with Fiery Trippers. Let us make your vacation a romantic as well as a dreamy getaway.
---