Are you planning for summer vacations and looking for a Packable Sun Hat For Women? If you don't know how to choose a good hat then this will really help you.
You don't want to forget your sun hat when packing for a holiday, a romantic city break for two, or a girls' weekend getaway. It will not only enhance your clothing but will also protect you from harmful UV radiation.
Summer hats range from simple baseball caps and broad cotton hats to stylish fedoras, colourful bucket hats, and even visors (yes, they're back!) that are easy to put in your suitcase. These are the greatest travel-friendly women's sun hats.
You can also create custom hats online and add your favorite patterns and text to design personalized hats. They are not only fashionable but also help protect you from the sun.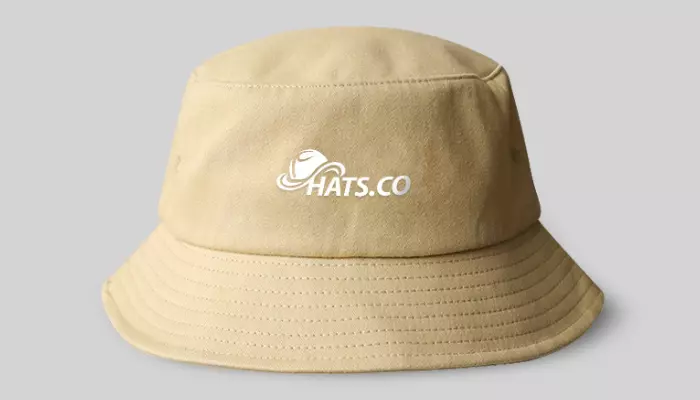 We've all heard about the need for sun protection. Yes, you should apply (and reapply!) sunscreen every day, but a sun hat should not be missed(bonus points if you also slather on scalp sunscreen).
It will not only complete your adorable summer outfit, but it will also help to reduce sun exposure, thereby preventing age spots and other harm.
Dr DiAnne Davis, MD, a board-certified cosmetic dermatologist, adds, "Hats definitely work when it comes to sun protection." She suggests wearing a hat with a wide brim that covers not just your face but also your ears and neck.
Baseball caps and straw hats with looser weaves, she adds, aren't recommended because they don't provide enough protection.
"If you're going to be spending time outside, it's crucial to cover up as much of your skin as possible," says Dr Davis, who also recommends wearing long-sleeved shirts, jeans, and UV-protective sunglasses.
---
what is a packable hat?
Nothing compares to a packable hat for travel. Packable hats lack anything hard, are usually unlined, and have a soft fabric or ribbon sweatband inside so they may be properly flattened or rolled and packed in suitcases without losing their form over time.
---
Things To Consider While Buying Packable Sun Hat For Women [Buying Guide]
At the time of buying a hat, we need to keep some important points in our mind as they will make our selection of hats very easy.
Choose a hat with a wide brim for maximum protection.
Make sure your hat covers the back of your neck as well as your face.
If you have a long face, a flatter crown is beneficial, but it can also make you appear shorter.
A high crown makes a shorter face (such as a round or square face) appear taller.
If you're petite, a huge hat will be too much for you, but I think it's preferable to go for a larger brim and gain more shade than to stress about it!
Choose a colour that will match a variety of items – a natural straw is an excellent choice because it complements everything.
Bestseller No. 1
FURTALK Sun Visor Hats for Women Wide Brim Straw…
Women's Sun Visor Straw Hat with wide brim is made…
This Roll-Up Straw Hat is easy for transport,…
Perfect Messy Bun Ponytail Straw Sun Visor, if you…
This Sun Blocker with high UV UPF protection could…
Sale
Bestseller No. 2
Sale
Bestseller No. 3
Columbia Unisex Bora Bora Booney Fishing Hat,…
OMNI-SHADE: UV protection at its best, Omni-Shade…
OMNI-WICK: The ultimate moisture wicking…
ALWAYS SUNNY: This sun hat features built-in UPF…
HANDY FEATURES: A high-performance hat that…
Bestseller No. 4
Sale
Bestseller No. 5
Lanzom Women Wide Brim Straw Panama Roll up Hat…
Made of 90% paper straw and 10 % polyester. Straw…
One Size fit most lady women,US Size: 7 – 7.25,UK…
Foldable and packable:it can be easily carried…
Cute and lightweight,breathable and comfortable…
Bestseller No. 6
Bestseller No. 7
Sale
Bestseller No. 8
FURTALK Womens Sun Straw Hat Wide Brim UPF 50…
Premium Paper Straw Woven:FURTALK summer straw hat…
UPF 50+: FURTALK sun UV protection hat features a…
Sun Hats' Two Sizes to Fit All :There are two…
Adjustable chin strap: the womens wide brim floppy…
Sale
Bestseller No. 9
Sale
Bestseller No. 10
Last update on 2023-11-03 / Affiliate links / Images from Amazon Product Advertising API
---
List Of 11 Best Packable Sun Hats For Women
Hats are always in trend and during travel it one of the must-have accessories. In summer it protects you well from the harmful rays of the sun. We have shortlisted some of the finest packable sun hats for women who love to travel.
Beachwear Sun Hat, Striped Straw Hat, Floppy Big Brim Hat By Itopfox
Women's Scrunchie Sun Hat By Wallaroo Hat Company
Embroidered Adjustable Beach Floppy Sun Hat By Funky Junque
Women's Ultrabraid Visor Hat By Funky Junque
Floppy Summer Sun Beach Straw Hat By Comhats
Roll-N-Go Sun Hat By Sunlily
Fruit Print Bucket Summer Reversible Packable Cap By Joylife
Women's Rainbow Baseball Cap By DALIX
Women's Victoria Sun Hat By Wallaroo Hat Company
Ponytail Bucket Hat By Funky Junque
UV Sun Protection Packable Reversible Bucket Hat By Molodo
1. Beachwear Sun Hat, Striped Straw Hat, Floppy Big Brim Hat By Itopfox
 Wear a wide-brimmed summer hat to express your inner fashionista, which will go with just about any outfit.
A large packable straw hat for women looks wonderful with a maxi dress or white trousers and a denim shirt when you're out and about, and it's equally elegant by the pool or beach.
Wide-brimmed hats are also great for keeping your face cool. Itopfox offers this folding hat in black, white, and black and white stripes. It is one of the best sun protection hats.
Also Read:11 Best Travel Scarves For Men And Women
---
2.  Women's Scrunchie Sun Hat By Wallaroo Hat Company
If you're searching for optimum sun protection, this lightweight, wide-brimmed hat is ideal. This packable hat has a wire-edged brim that you may adjust to get the look you want. The hat also coils up conveniently for easy packing.
---
3. Embroidered Adjustable Beach Floppy Sun Hat By Funky Junque
This embroidered beach hat by Funky Junque will make you stand out in a sea of enormous women's beach hats.
There are dozens of sayings to choose from, including our favourites, "Hello Sunshine" and "Good Vibes," but there are plenty more to choose from.
If you're going on vacation with your girlfriend, these are the fashionable as well as cheap summer hats for women you should bring! These beach hats for women looks very nice on all type of girls.
Also Read: 13 Best Lightweight Warm Jackets For Travel (For Women And Men)
---
4. Women's Ultrabraid Visor Hat By Funky Junque
Because it's made of UV-blocking fabric, this foldable cheap sun hats for women provide excellent sun protection. It also rolls up for easy packing, taking up very little suitcase space.
Beat the heat in elegance and comfort! These stylish beach hats are available in a variety of vibrant colours. Make a strong fashion statement with your outfit. Pick your favourite or get them all to match your appearance!
Last update on 2023-11-13 / Affiliate links / Images from Amazon Product Advertising API
---
5. Floppy Summer Sun Beach Straw Hat By Comhats
This foldable, packable, and generally adorable Siggi Floppy Sun Hat is equally at home on a city break as it is on the beach. It's available in three sizes, with adjustable tape integrated into the sweatband to ensure a precise fit.
It has UPF 50 protection and an adjustable chin strap to keep your hat from blowing away when you're chasing the kids or going sailing for the day.
Also Read: 10 Awesome Face Masks For Travel: Made To Wear While Traveling — Even For Hours At A Time
---
6. Roll-N-Go Sun Hat By Sunlily
This sun hat rolls up and has a strap and snap closure, making it easier than ever to put in your suitcase or baggage. The hat's wide brim covers the face and neck from dangerous UV rays.
The hat's unique roll style keeps it compact and wrinkle-free, making it ideal for travel. When the hat is worn, the braided leatherette roll strap with snap fastening keeps the hat closed for travel while also serving as a decorative band.
---
7.  Fruit Print Bucket Summer Reversible Packable Cap By Joylife
A fisherman hat will take you to the 1990s. These fun, reversible hats from Joylife come in a variety of patterns that are sure to brighten up your day.
In this fruity variation, we love the flash of yellow and red against the navy background. These canvas hats are ideal for summer camping, fishing, barbecuing, and other outdoor activities.
Also Read: 15 Best Leggings For Travel
---
8. Women's Rainbow Baseball Cap By DALIX
Baseball hats, once the staple of ballplayers and soccer moms are experiencing a spike in popularity. Baseball caps are one of the most flexible hats you'll ever own, and they're ideal for days spent by the pool, on the beach, or simply if you're having a terrible hair day.
This DALIX cap comes in a variety of colours and features a small embroidered rainbow logo on the front, making it ideal for summer.
---
9. Women's Victoria Sun Hat By Wallaroo Hat Company
It's worthwhile to invest in a beach hat that will last for years. Try Wallaroo's best-selling Victoria Sun Hat, which is ultra-lightweight and available in 20 different colours.
The hat is made of poly-straw and is ultra-lightweight and breathable, with an inside drawstring to keep it in place and prevent it from blowing away.
No matter what season, the baseball cap is a fashionable matching single product. If you want to make yourself stand out, you can make some changes to the baseball cap, such as customized pins to decorate the baseball caps, or matching outfits of small and exquisite accessories are good ideas.
At GS-JJ.com, a free online customization service is available in a variety of colorways and styles for you to choose from!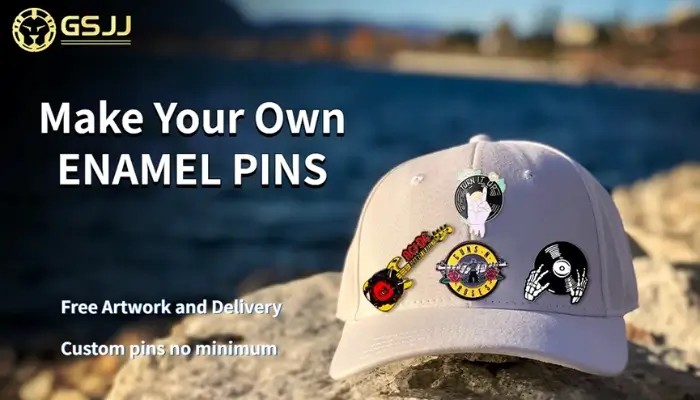 ---
10. Ponytail Bucket Hat By Funky Junque
On vacation, a traditional bucket hat is an ideal item to pair with jean shorts or your favourite sundress. This one from Funky Junque offers UPF 50+ sun protection, a convenient opening for ponytails and buns, and a choice of colours so you never have to choose between a cute updo and some much-needed shade.
Also Read: 15 Best Amazon Fanny Packs  For Travel That Is Perfect To Carry Items For Easy Access
---
11. UV Sun Protection Packable Reversible Bucket Hat By Molodo
If you want to make a statement with your beach outfit, this Molodo hat is the way to go. This hat folds down unobtrusively to fit within a handbag or carry-on bag, despite its 22′′-22.8′′ circumference and stunning black colour scheme.
For those seeking something a little brighter, it also comes in eight other colours, including a classic straw style and a brilliant orange.
---
Conclusion
It's been a lot of fun checking on women's hats. Hours in the sun were spent testing each product, from town to beach to trail. We hope that our comprehensive hands-on research and advice will assist you in deciding the best option for your requirements. You'll find a hat in our collection whether you're hiking, sailing, exercising, or simply sitting around this summer.
---
FAQs About Packable Sun Hat For Women
People have a lot of questions about the best sun hats for women some of the common questions are answered below.
What Are The Best Hats For Sun Protection?
1. Columbia Bora Bora Booney Hat.
2. Quiksilver Pierside Straw Hat. Tilley Airflo Hat.
3. Quiksilver Bushmaster Floppy Bucket Hat.
4. Home Prefer UPF 50+ Sun Protection Hat.
5. Coolibar UPF 50+ Lenny Sport Cap.
6. Wallaroo UPF 50+ Morgan Fedora.
7. San Diego Hat Company Ultrabraid XL Brim Sun Hat.
What Is The Best Color For A Sun Hat?
Lighter colours, such as whites and pastels, absorb less UV than darker colours. UV rays are less likely to reach your skin as a result. However, strong colours like red can absorb UV radiation. The brighter the colour, the more protection it provides—a bright yellow shirt is more protective than a pale one.
Do I Need A Beach Hat?
The sun bakes your skin even when it isn't baking your cells. This will result in the most severe sunburns. Furthermore, those rays attack your eyes on a continuous basis. A sun hat can act as a natural shield against these elements.
Do Hats Provide Sun Protection?
According to Ava Shamban, M.D., a dermatologist in Beverly Hills, wearing a hat gives rapid protection, which raises your cumulative overall sun protection factor by at least ten. According to the American Cancer Society, hats made of tightly woven cloth give more protection than canvas and straw hats.
What's The Worst Color To Wear In The Sun?
White is the only shade that does not draw heat since it reflects all visible light frequencies. The colour black, which absorbs all visible light wavelengths, attracts the greatest heat, followed by violet, indigo, blue, green, yellow, orange, and red, in that sequence.
Do Bucket Hats Look Good On Everyone?
On the other side, they have the potential to look quite cool. However, after multiple iterations, we're confident that finding a look that works for your wardrobe is easier than ever. Bucket hats come in a variety of fabrics and prints, making them the most flexible accessory for any attire.
Can UV Rays Go Through Hats?
A hat with at least a 2- to 3-inch brim all around is good since it covers sensitive areas like the ears, eyes, forehead, nose, and scalp from the sun. A brim with a dark, non-reflective underside can also assist reduce the number of UV rays that reach the face from reflecting surfaces like water.
---
Tell Us In The Comments About Your Favourite Packable Sun Hat For Women.
Also, don't forget to book your personalized holiday package with Fiery Trippers. Let us make your vacation a romantic as well as a dreamy getaway.
sun hats for women, packable sun hat womens, packable sun hat, packable straw hat womens, packable straw hat womens,